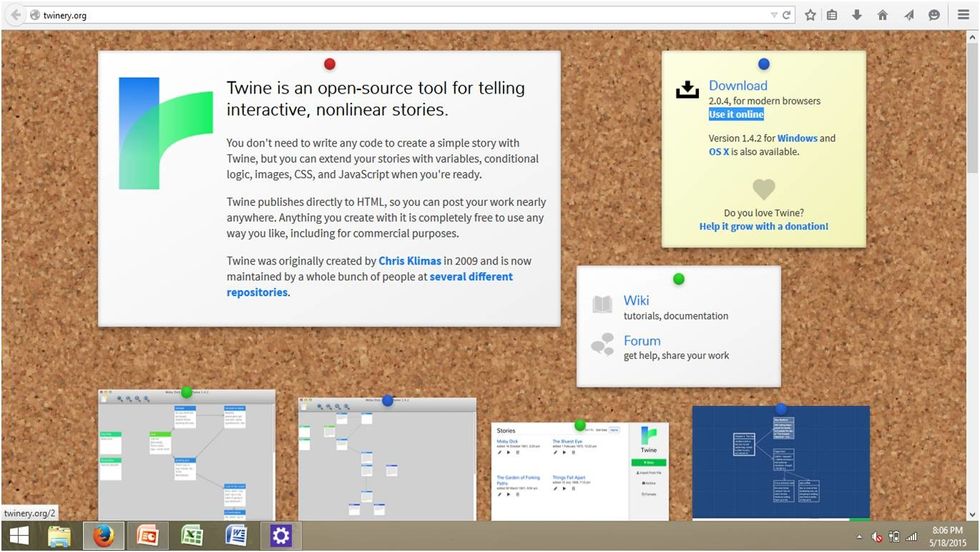 Go to http://twinery.org/ and click "Use it Online"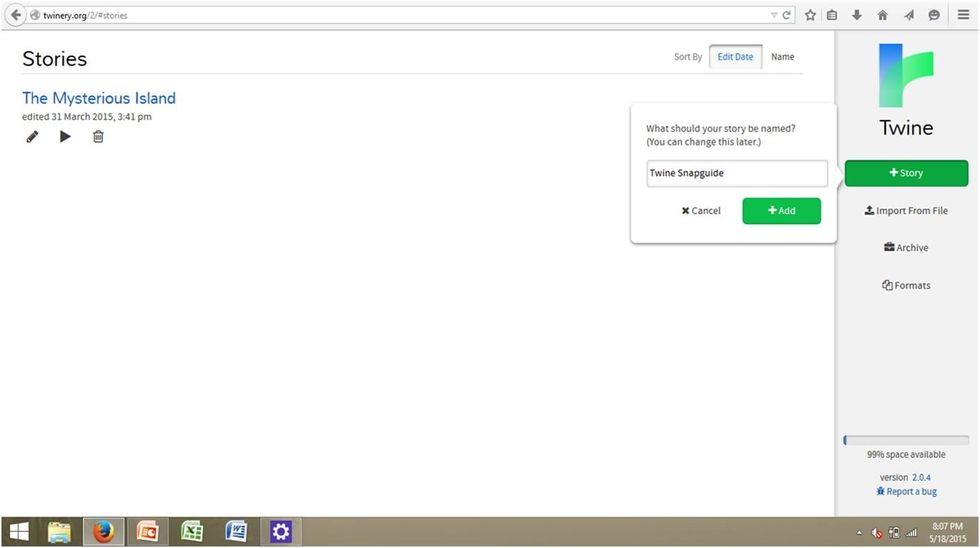 Click "+Story" then name your story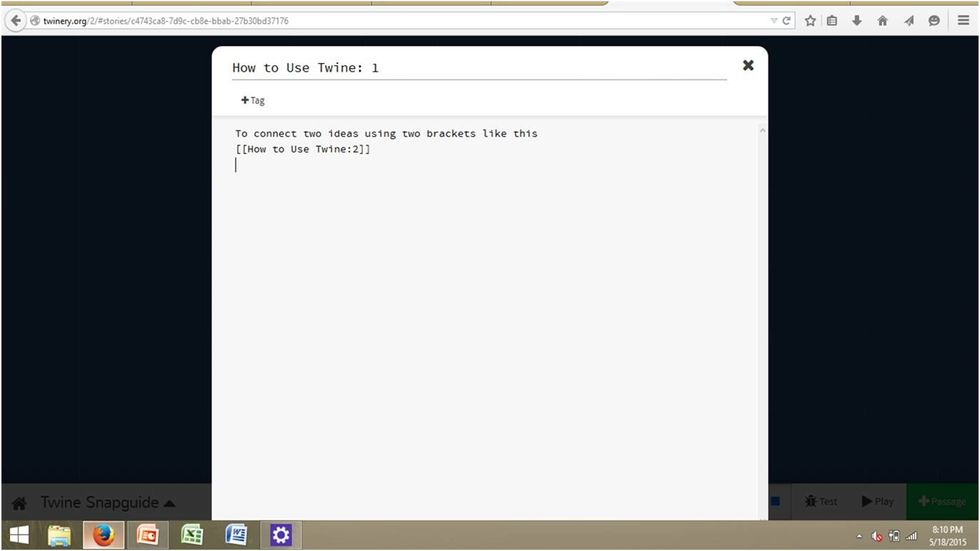 Double click on a box to edit it. Then connect two ideas to each other by putting two brackets around the name of the idea you want to connect.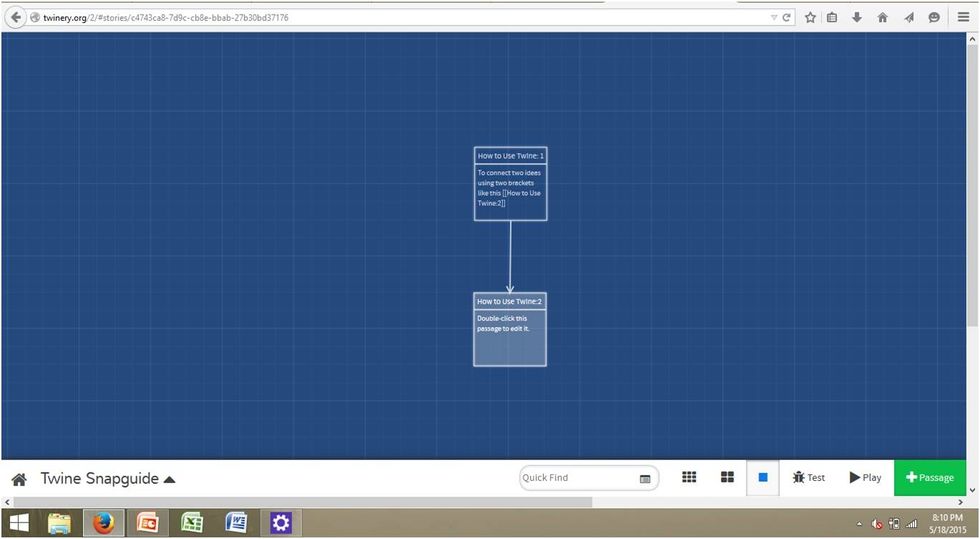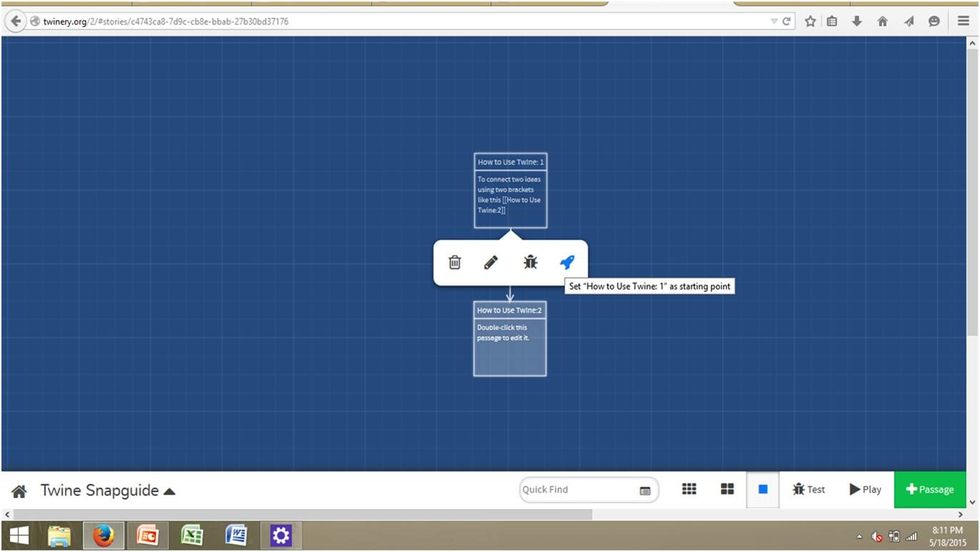 To set one box as the start of your story hover your mouse over the box you want and click the blue button.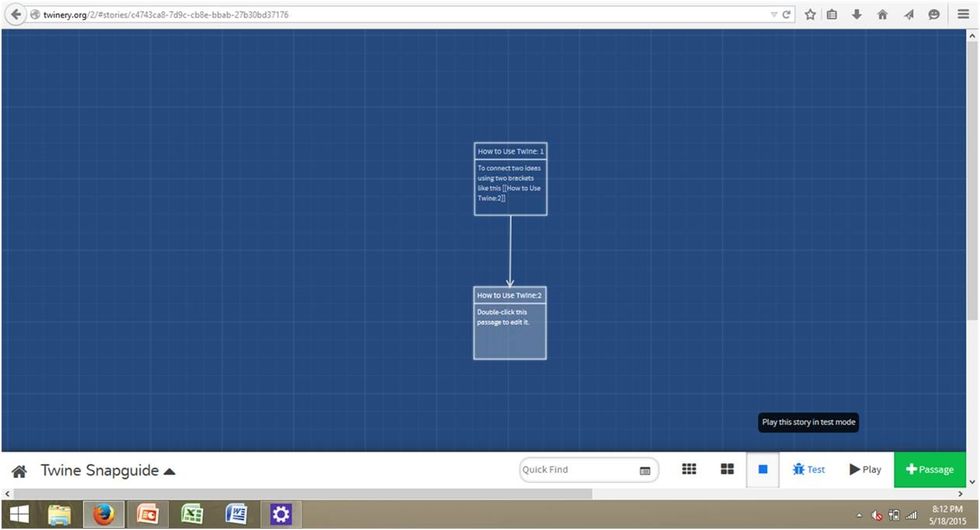 Click either the test button or the play button at the bottom right of the screen to play or test your game.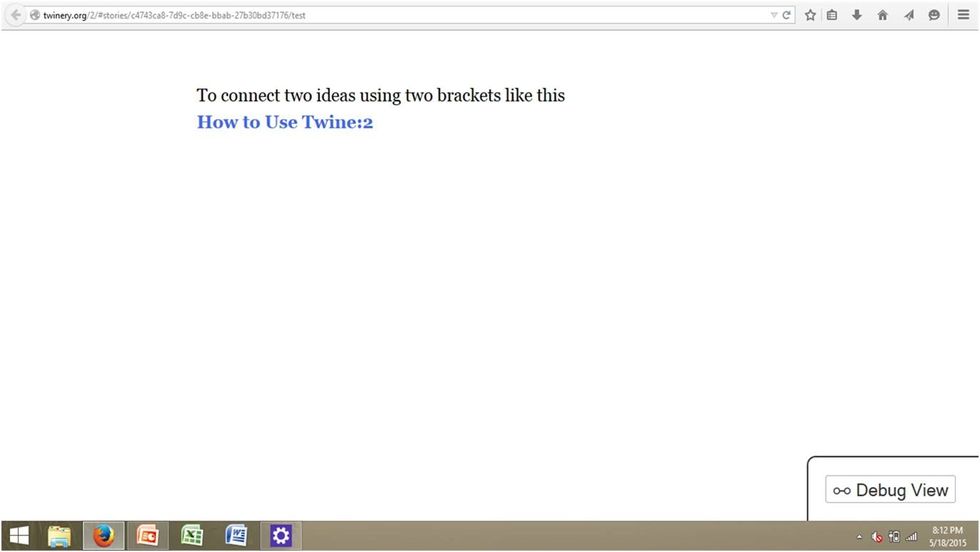 When you've clicked the button your screen should look like this.