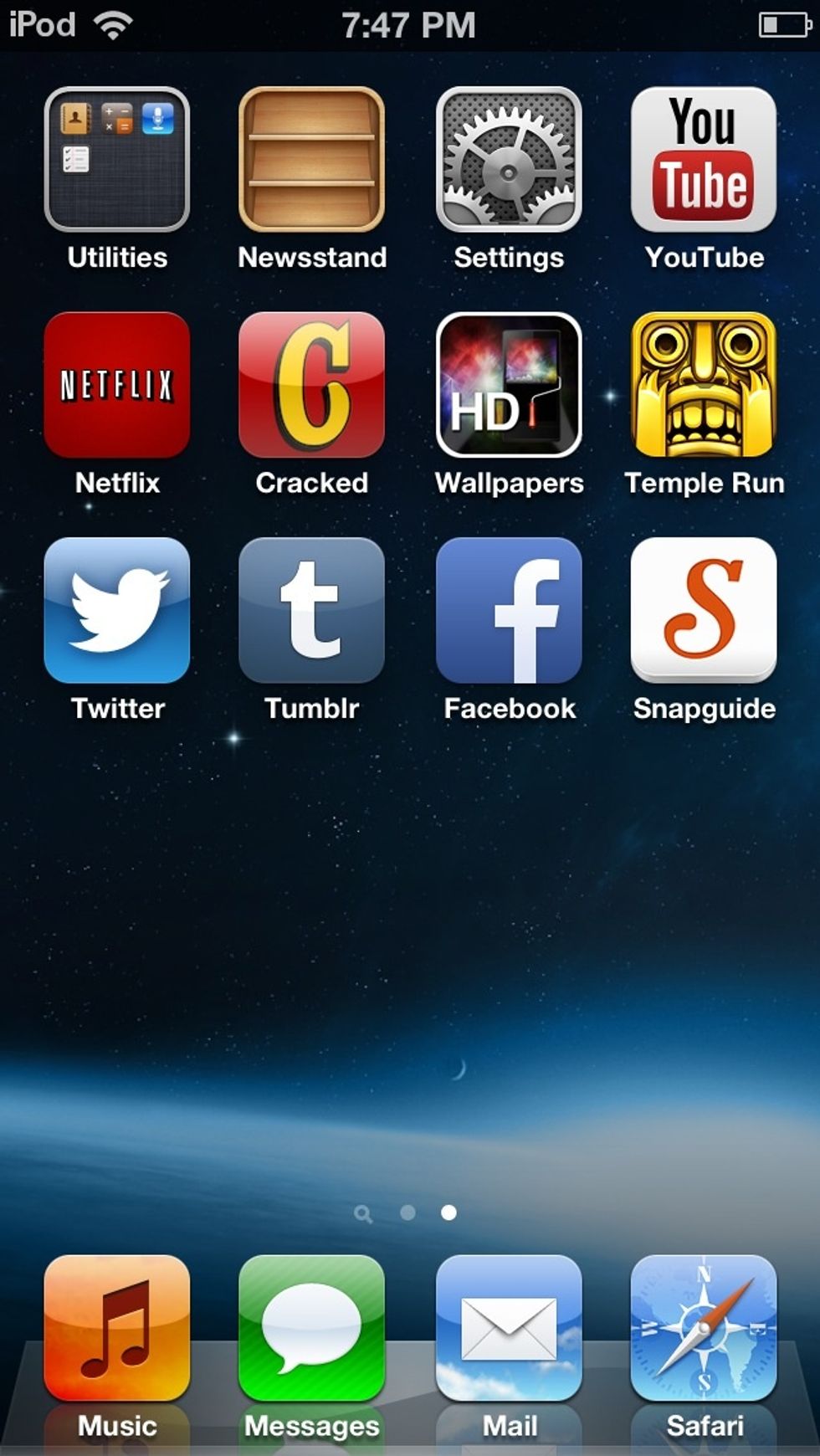 You start off on the home screen of your choice of device. (iPad or iPod touch) select tumblr application.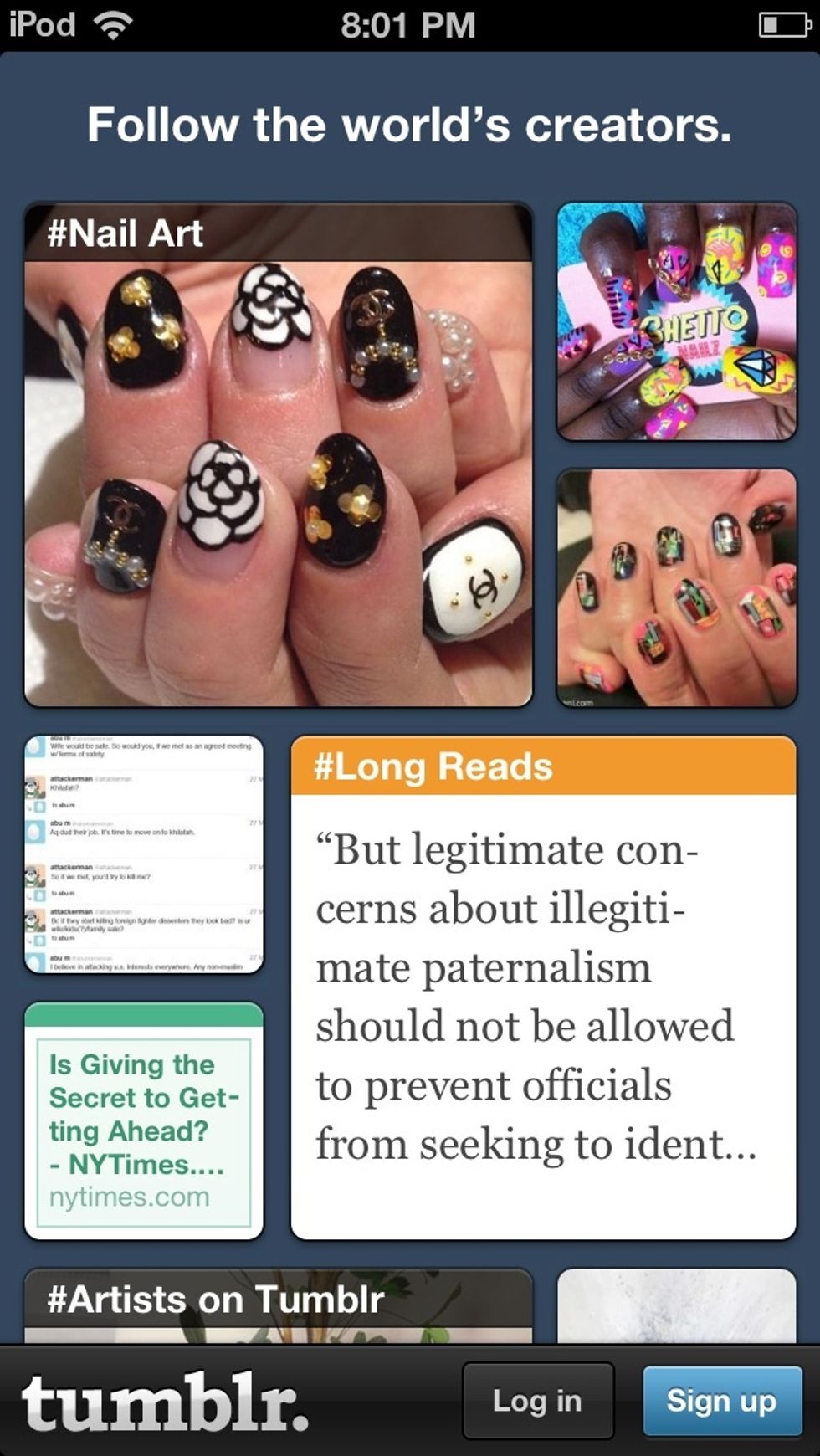 On the bottom right corner press the sign up button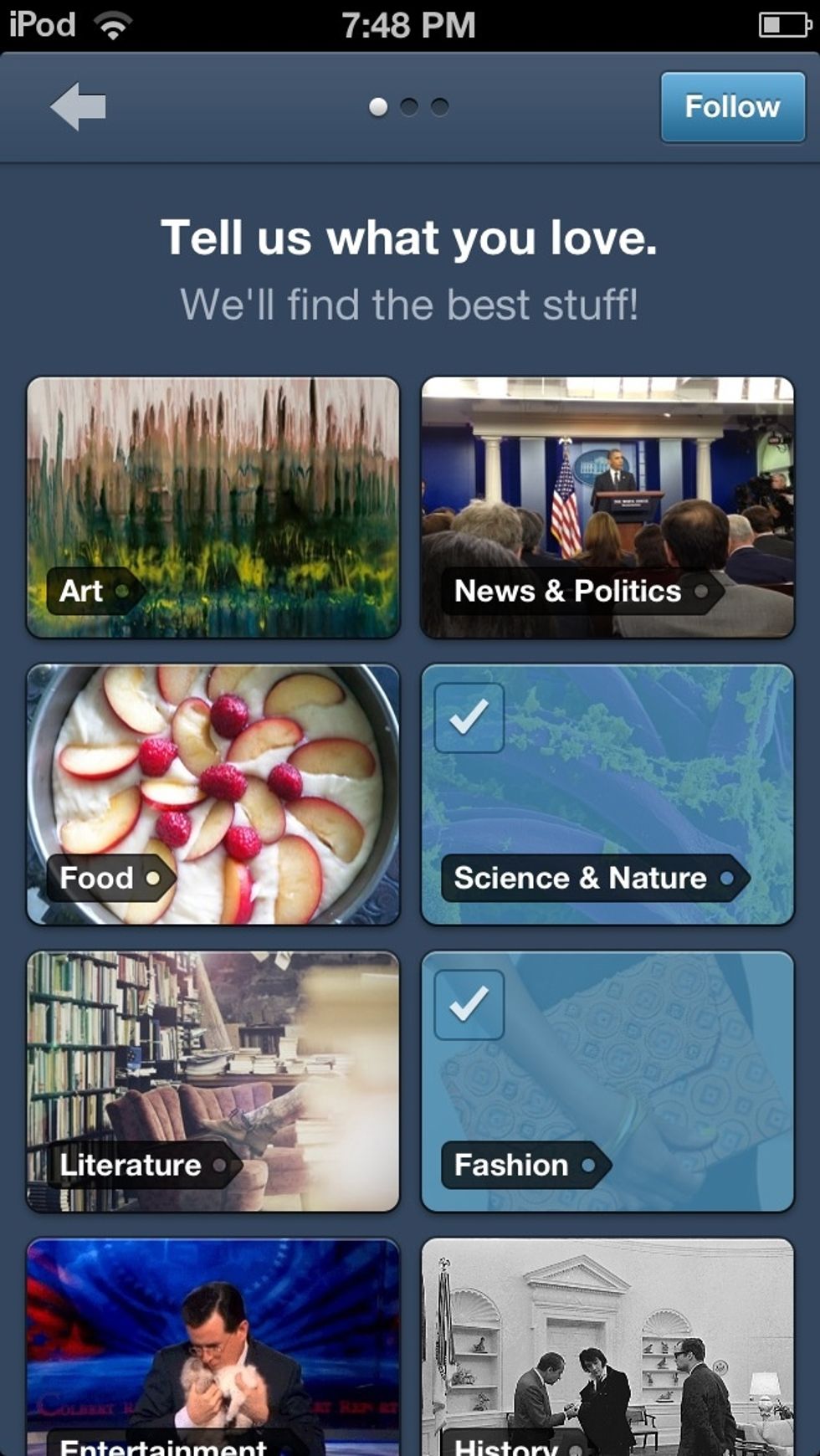 It will then ask you what you love.Then scroll down the page and choose what topics you love/interest you. The topics you choose will be highlighted in blue. Once you're done press the follow button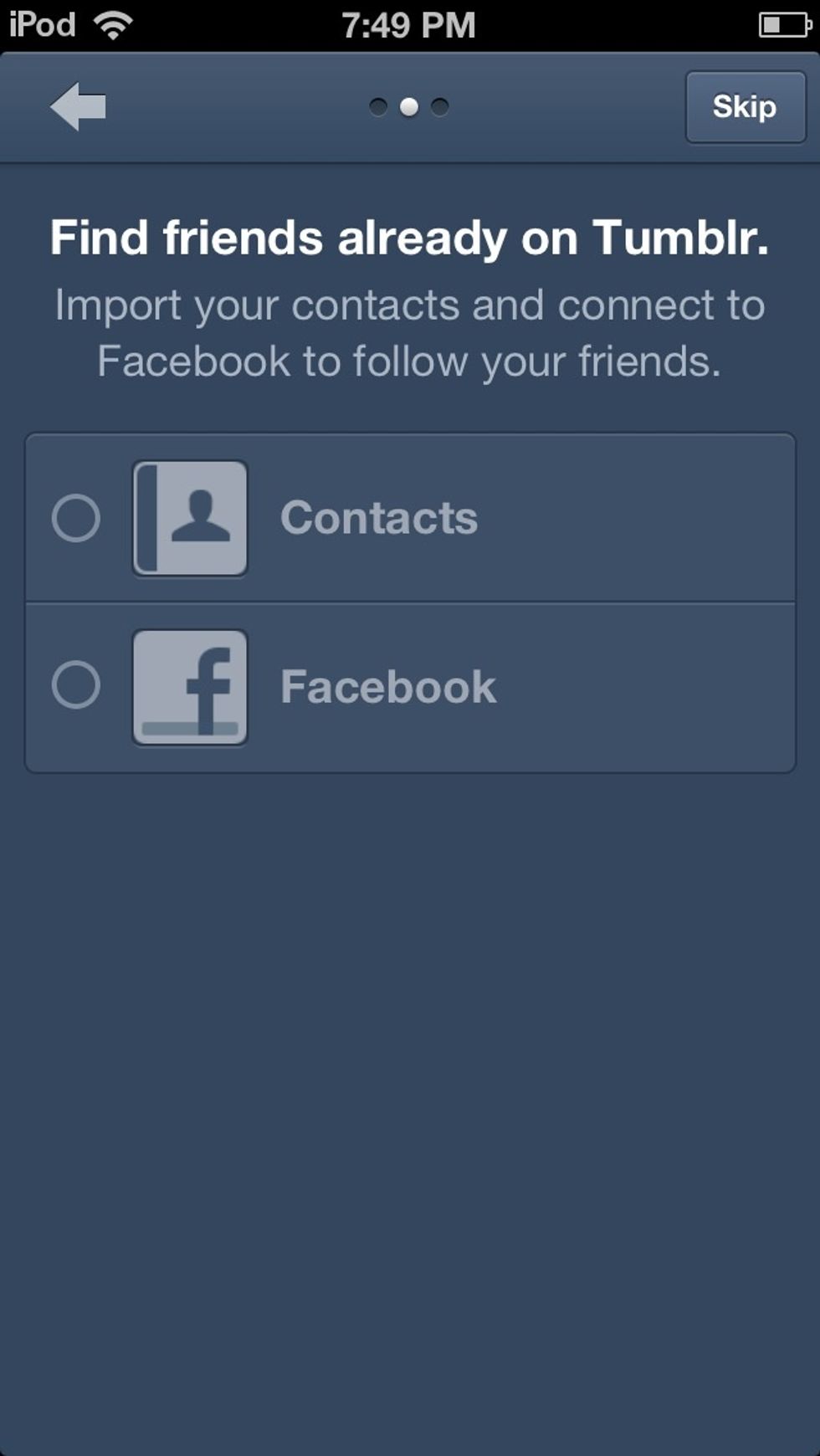 If you know people in your contacts or Facebook that have a tumblr you can find them by pressing these two buttons, if not select skip
Then enter your email, choose a password, and choose a username you would like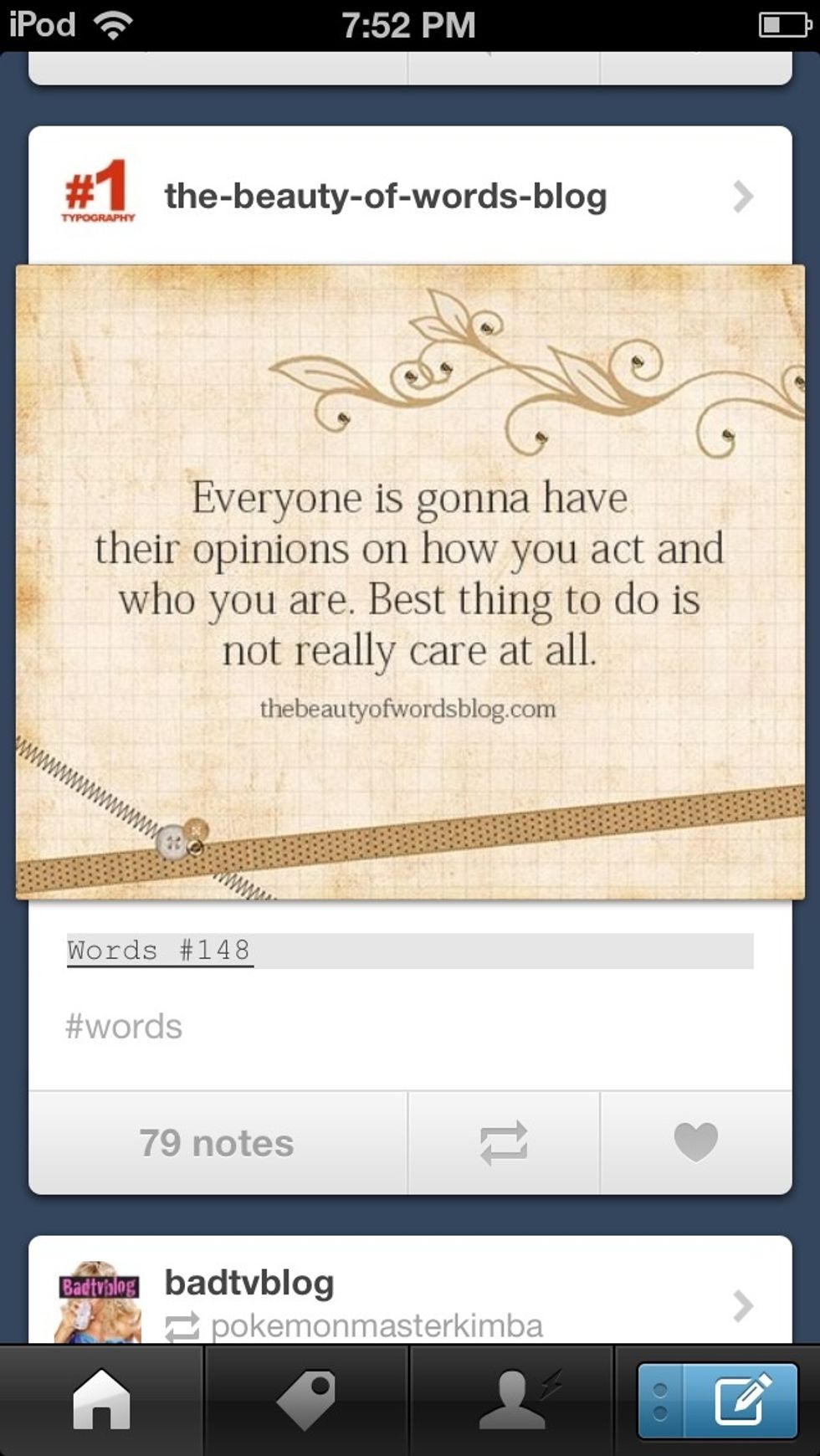 Based on what you selected in the interests section you will automatically be signed blogs based on your choice. This will also be known as your home page.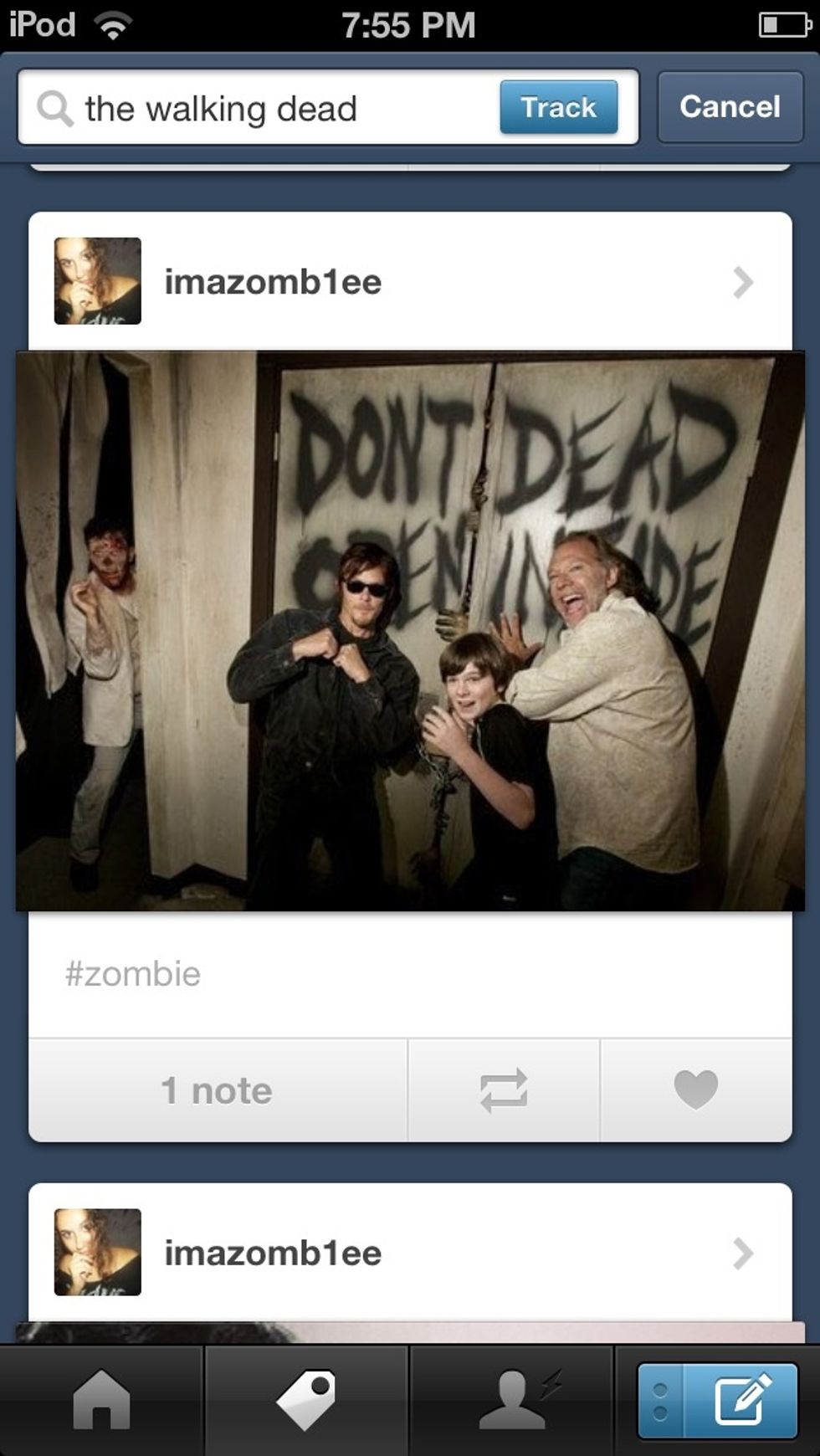 While scrolling down your homepage; also know as your dash broad, if you see something that interests you and would like to share it select the two rectangular arrows.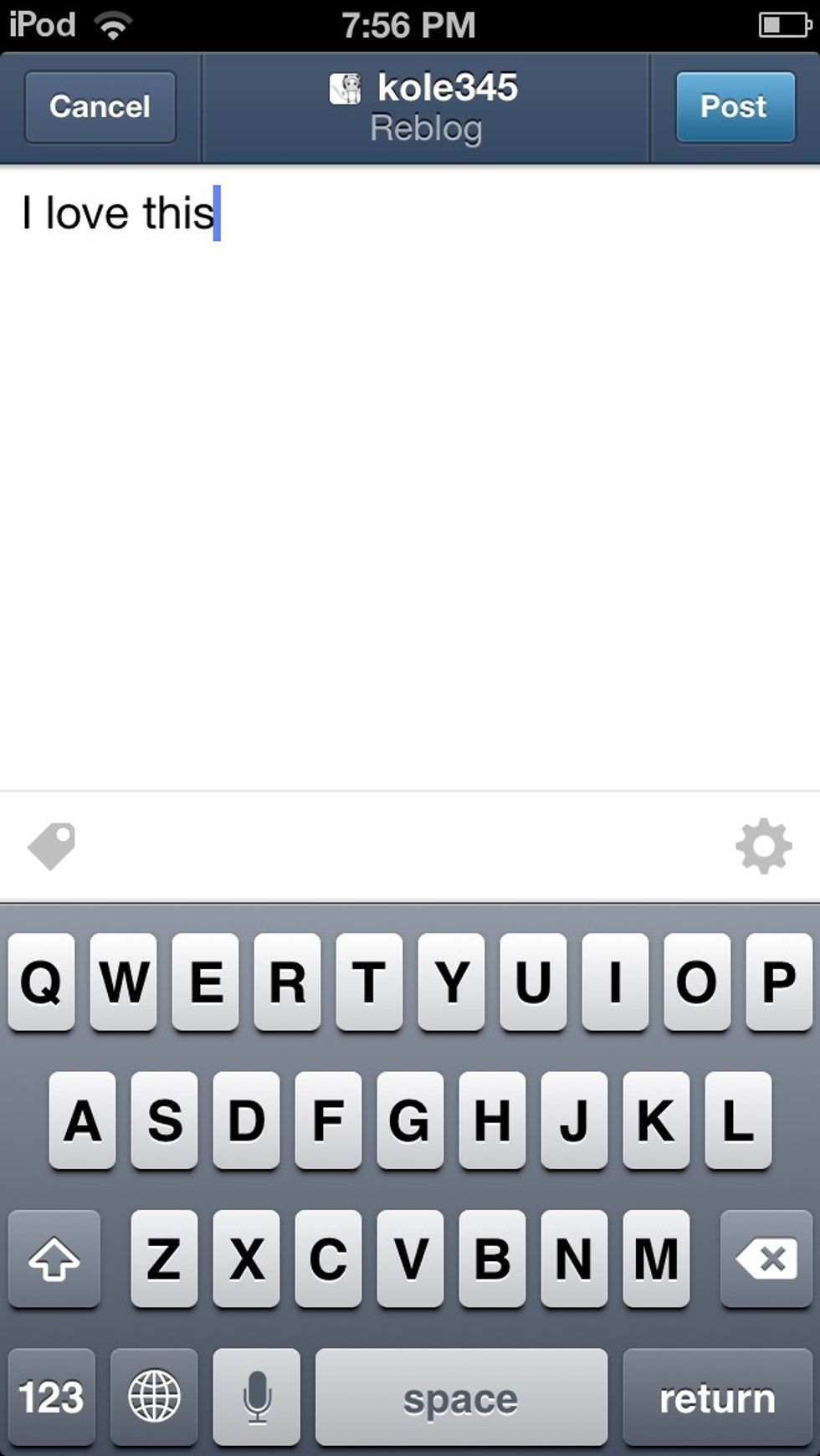 Before you share this, it will give you the option to write your own comment. After you're done press the post button.
After that your post will show at the top of your home page, and you will have made your first post !
iPod touch/ iPad
Tumblr app