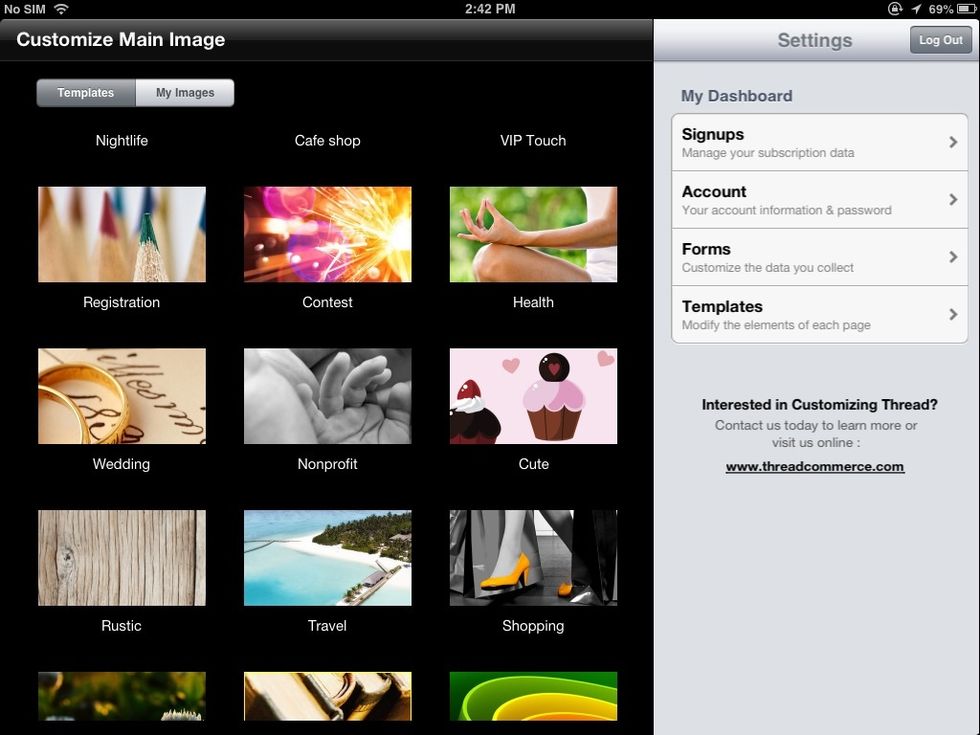 Choose a picture for your welcome screen and navigate page to page from the choices on the right.
The Templates page allows you to adjust the text the individual will see when filling out the form. You can also set it to send an automatic email to them after they complete the Thread.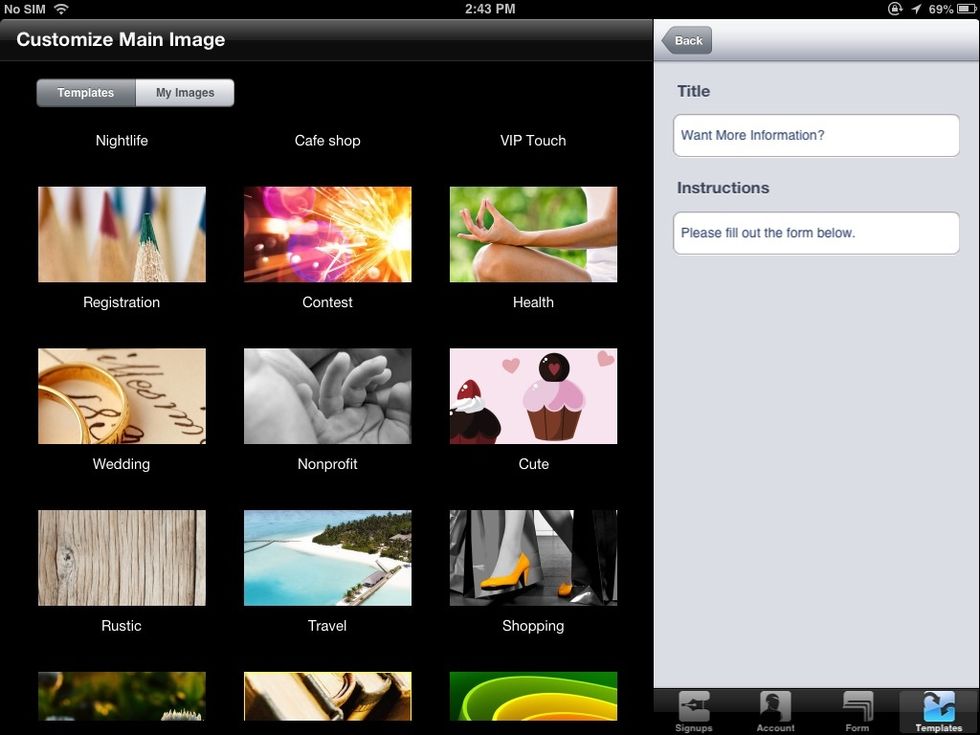 Here is an example of where you can change the text for the title.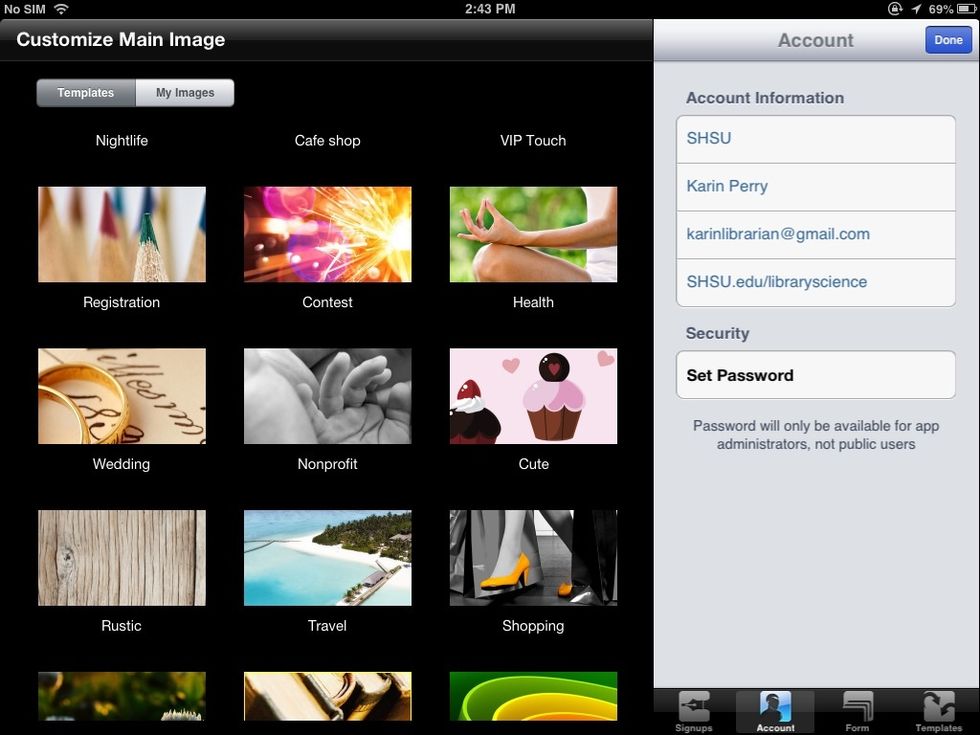 The account information allows Thread to export your sign up results to your email.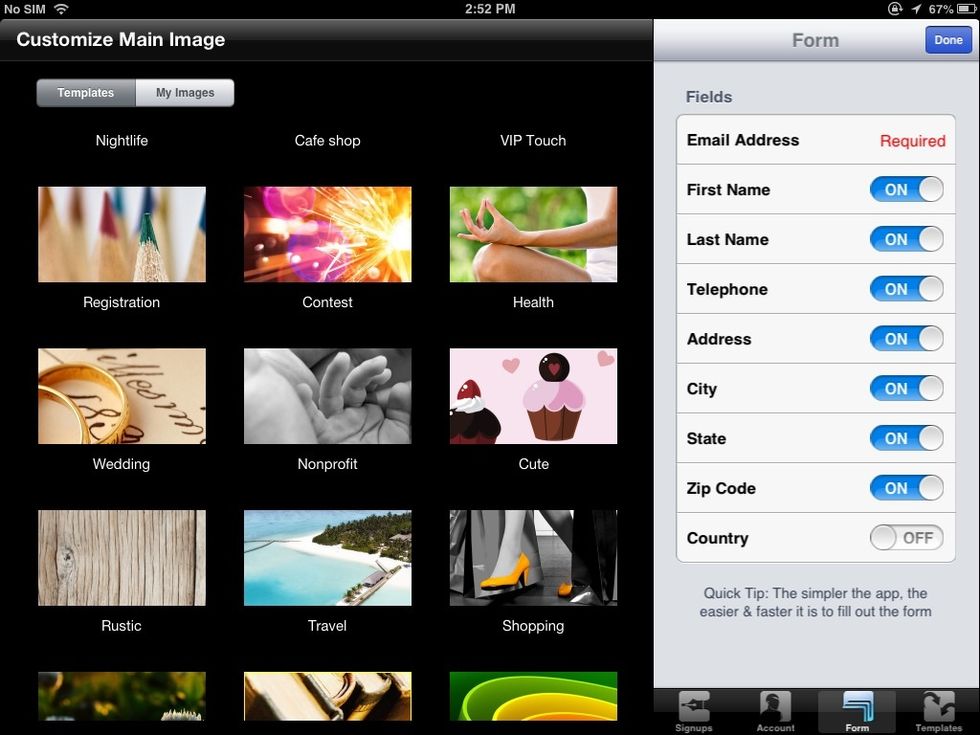 You can choose how much info you want to collect.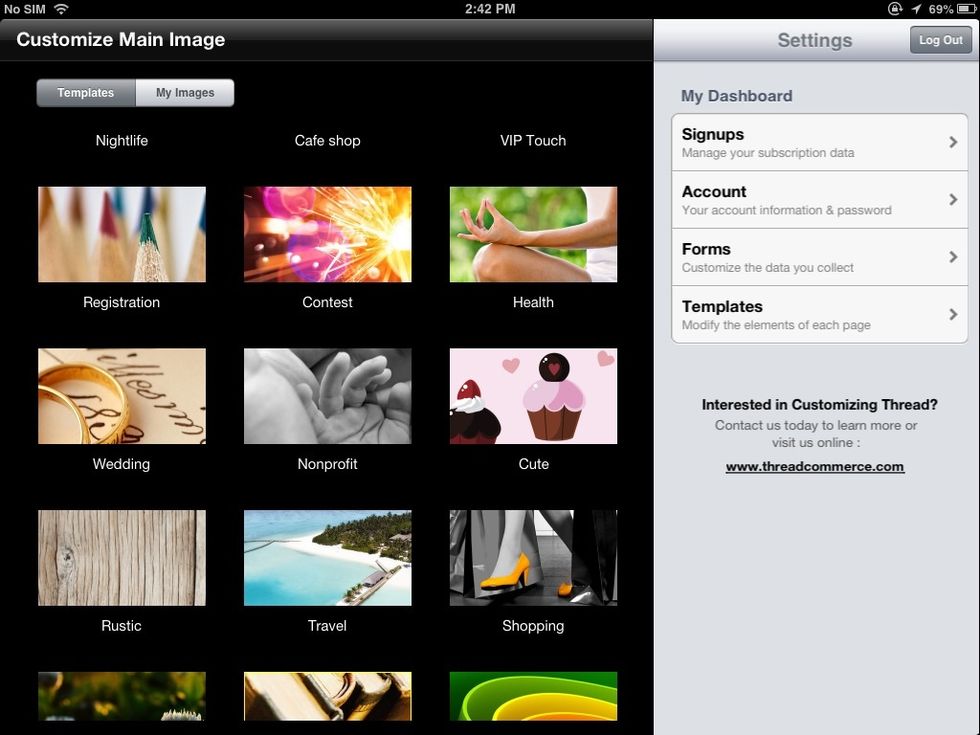 Click Logout at the top right of the screen to begin collecting information.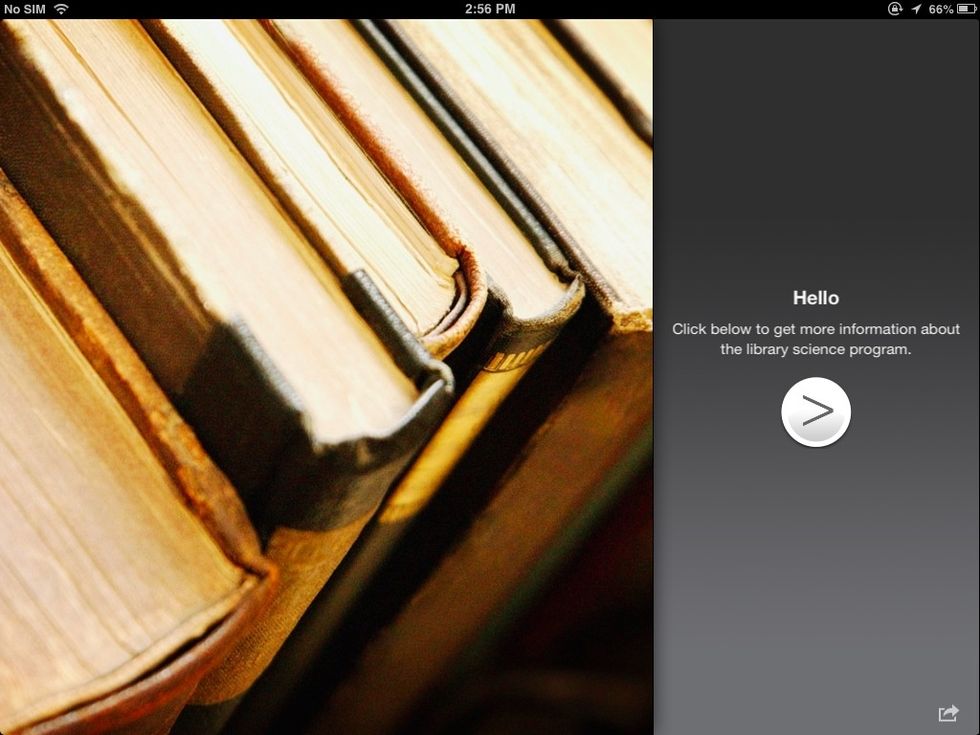 This is what they will see. Click the arrow to start.
Fill out the information.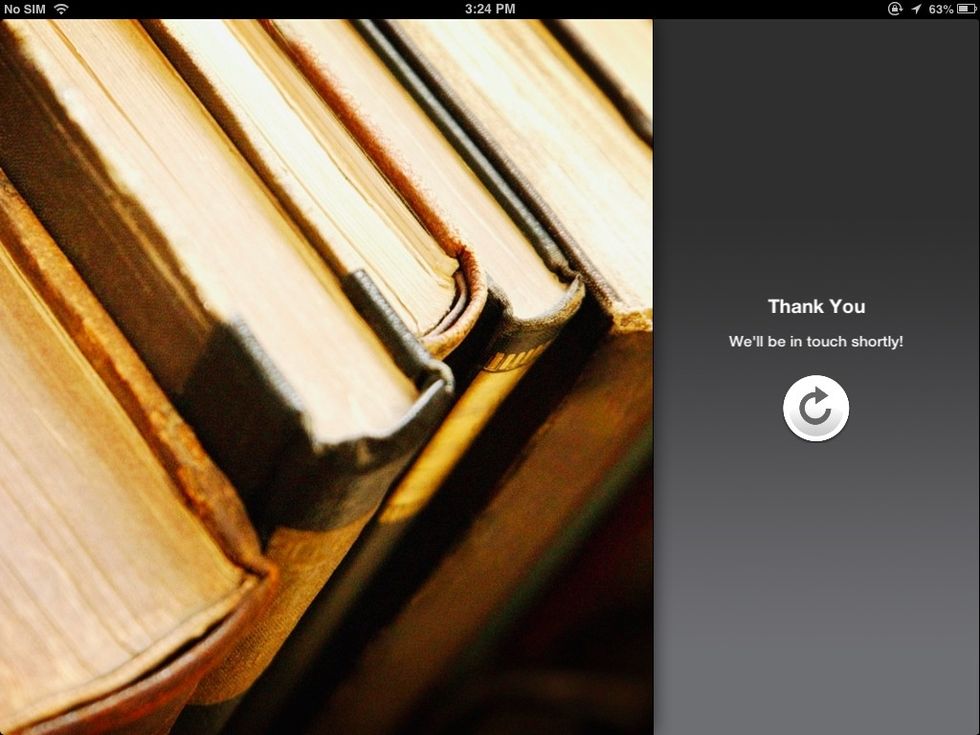 That's it. Click the arrow to set it up for another person to use. If you are finished you can click the little arrow at the bottom of the 1st screen to return to the dashboard and collect responses.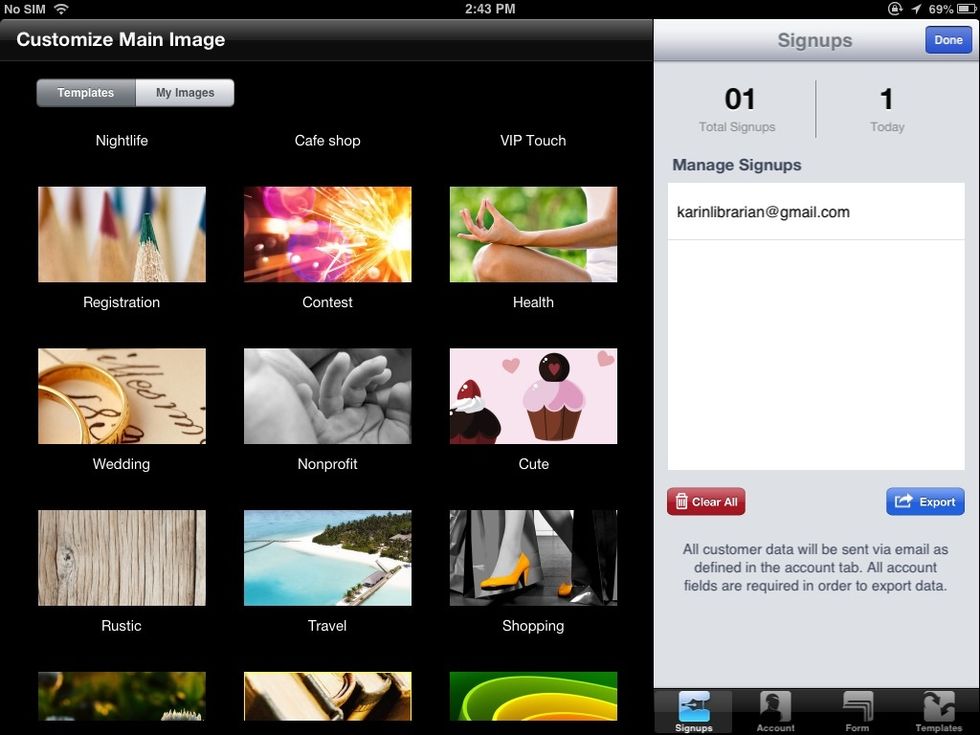 Once back at the dashboard click Signups to view you responses. You can Export them to your email from this screen. Or, if you already printed or contacted your people you can Clear All responses.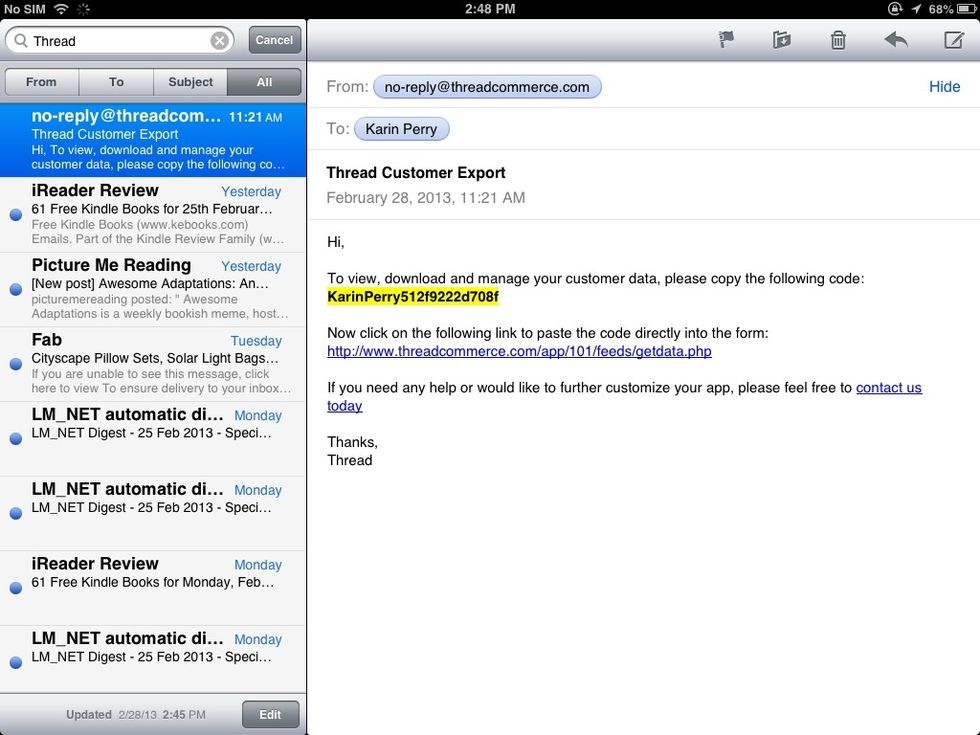 After Exporting, you will get an email that looks like this. Copy and paste the part highlighted in yellow. That is your password. Click the link to get to the page with your contacts.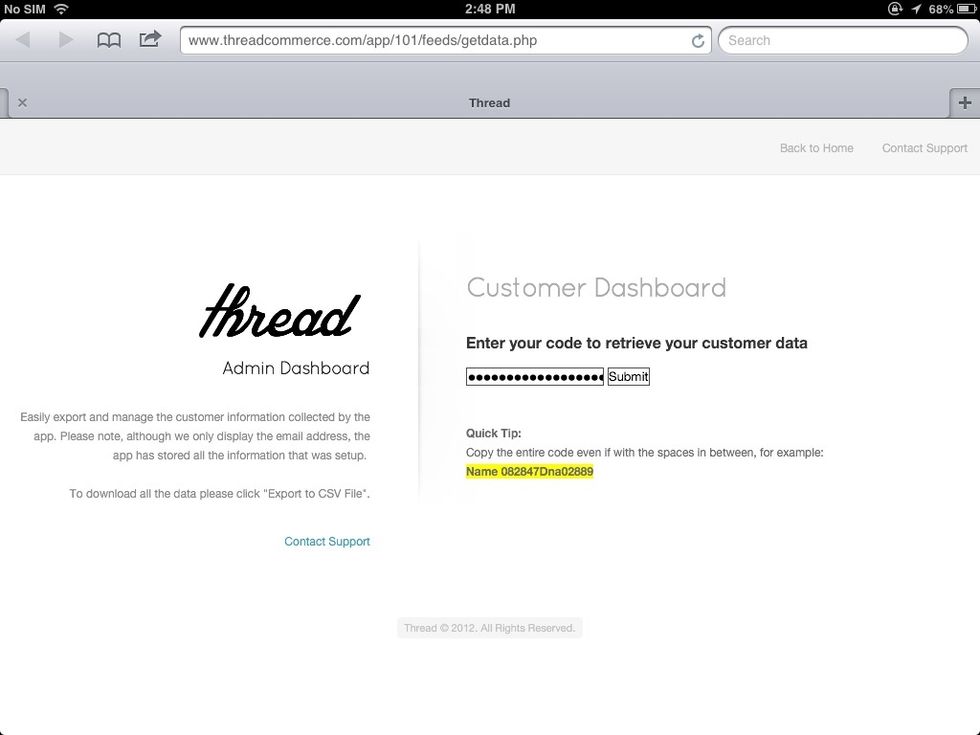 Paste your password and click Submit.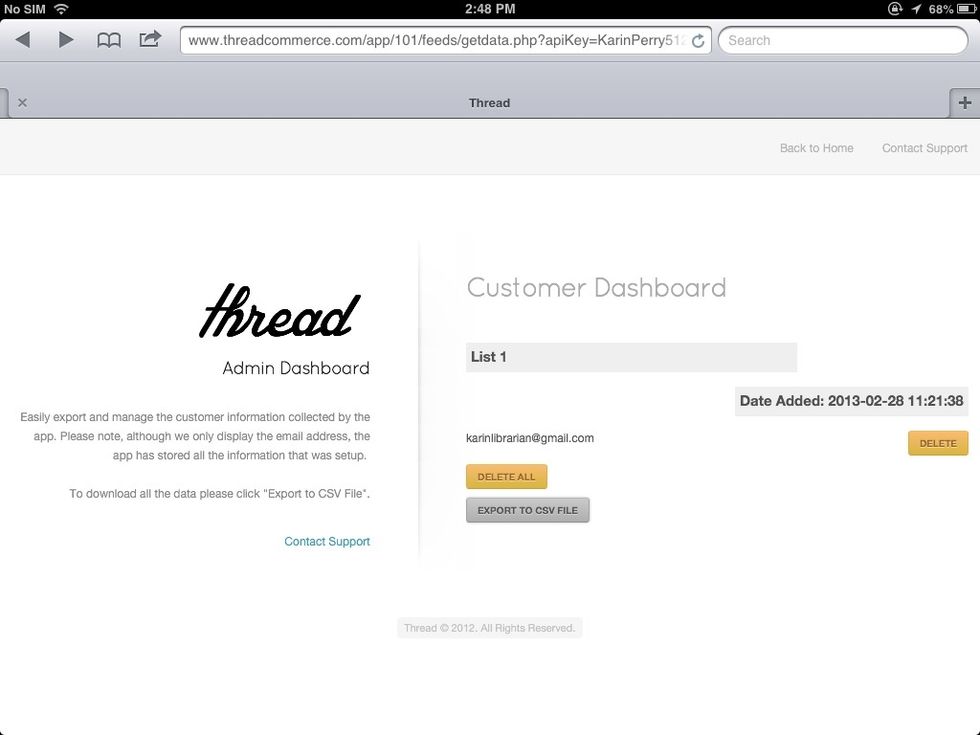 Choose to Export To CSV File.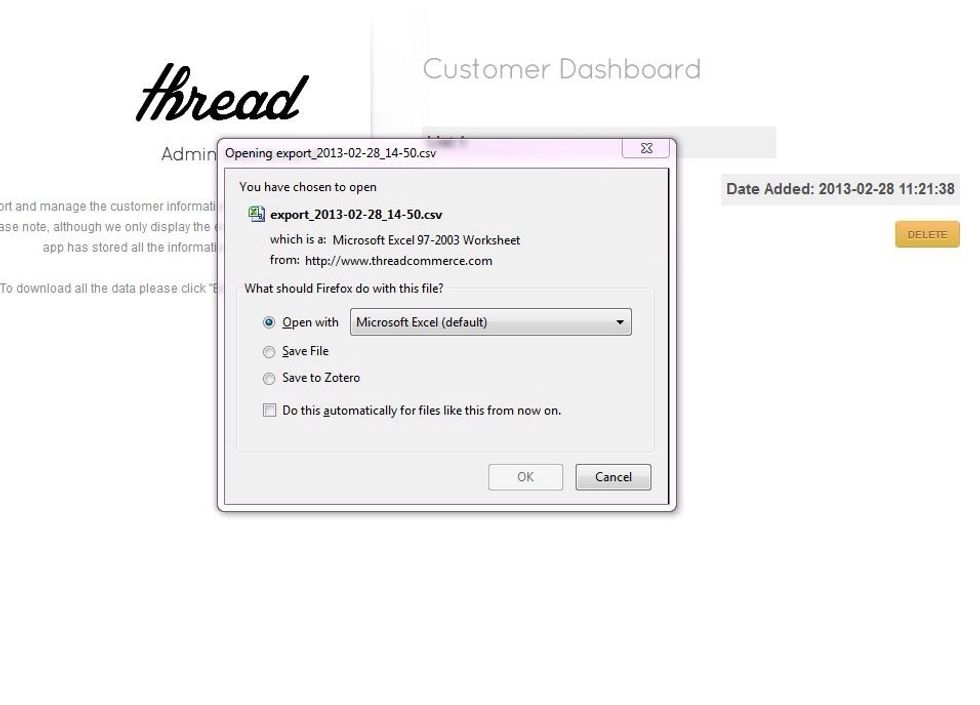 Either Save or Open in Excel.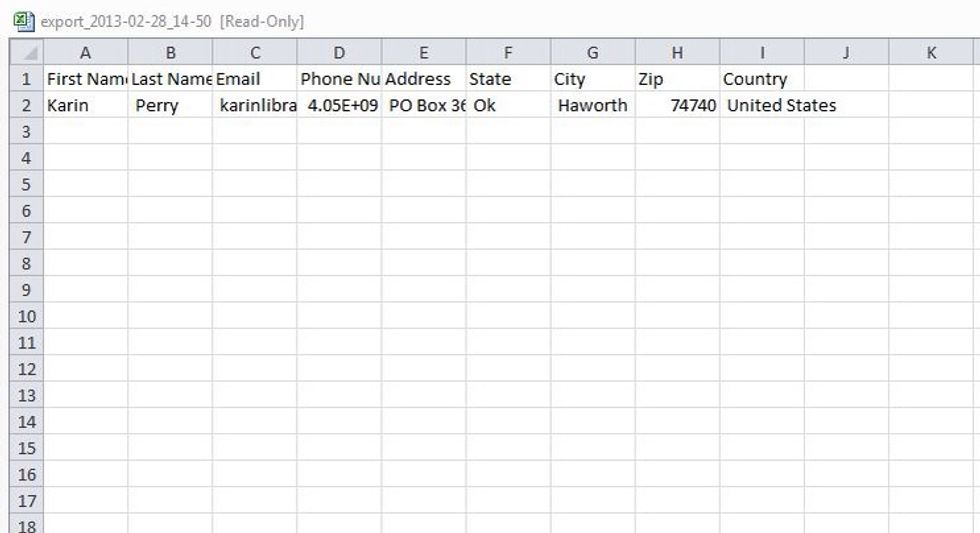 Here is your information. The set up took me about 10 minutes and that is only because I was trying to choose a picture for the cover.