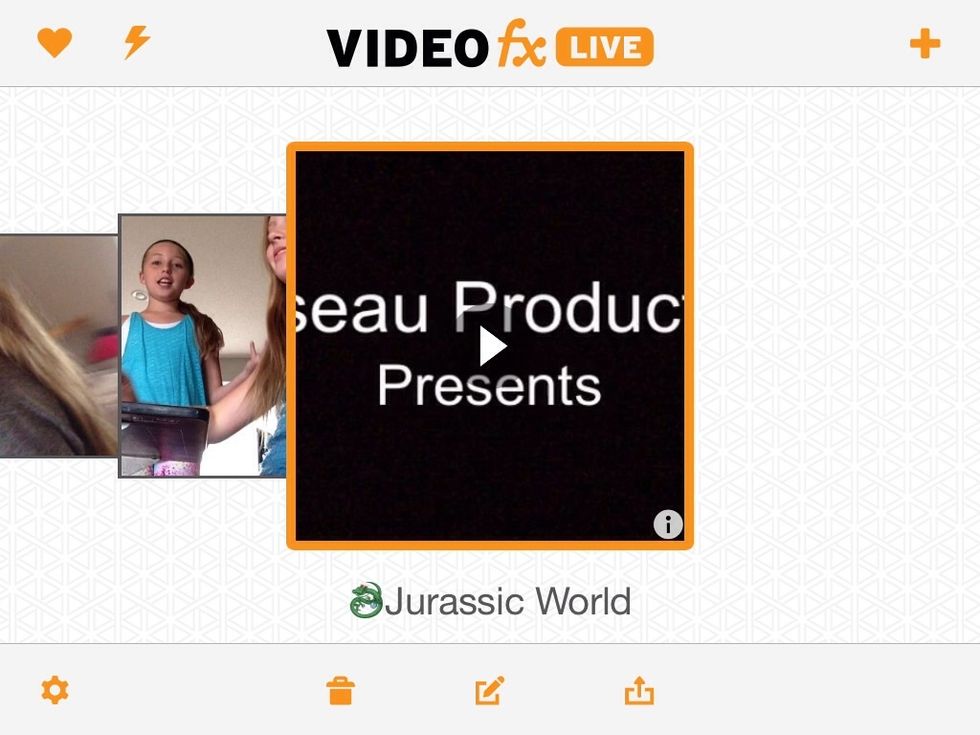 So when you come into the app it will look something like this but you won't have any videos like I do 😝 ! So in the top right corner you might not see this is the photo but ther is a +. Click on it.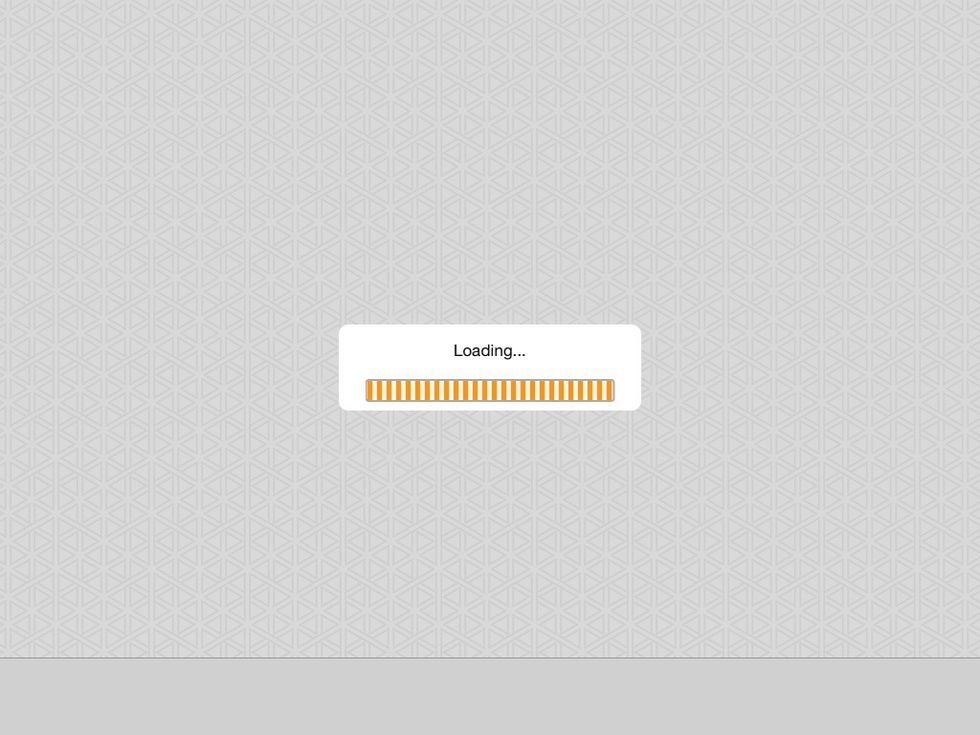 Loading...
And this is what you should see!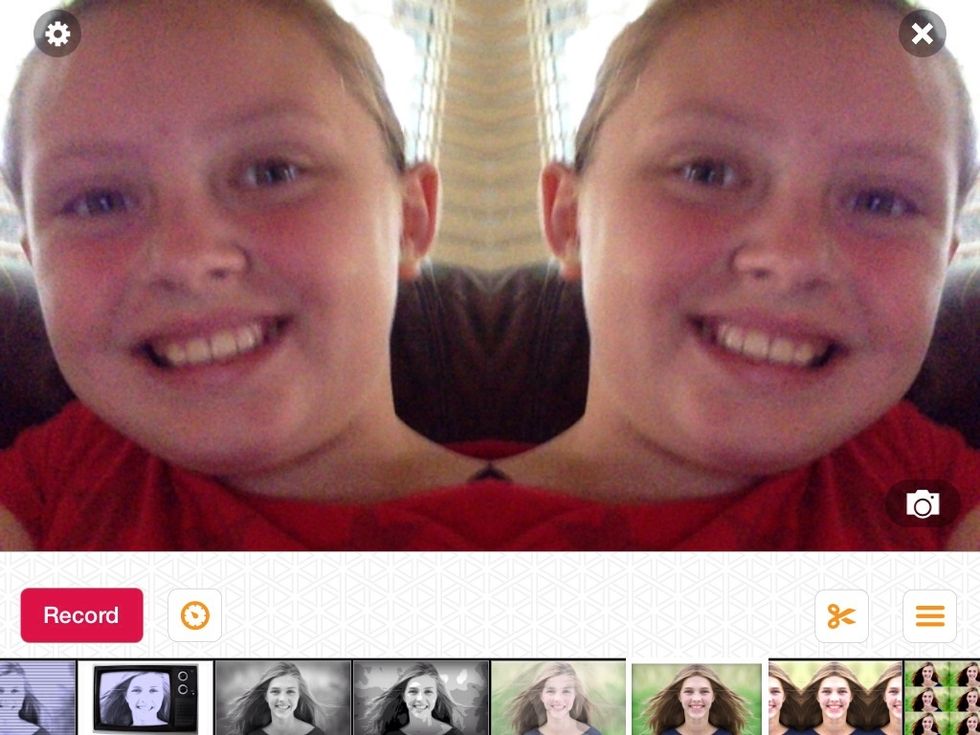 If you can see on the bottom there will be a bunch of different versions of a photo of a girl. Those are all effects that you can use. Scroll through them and check them out like I am doing.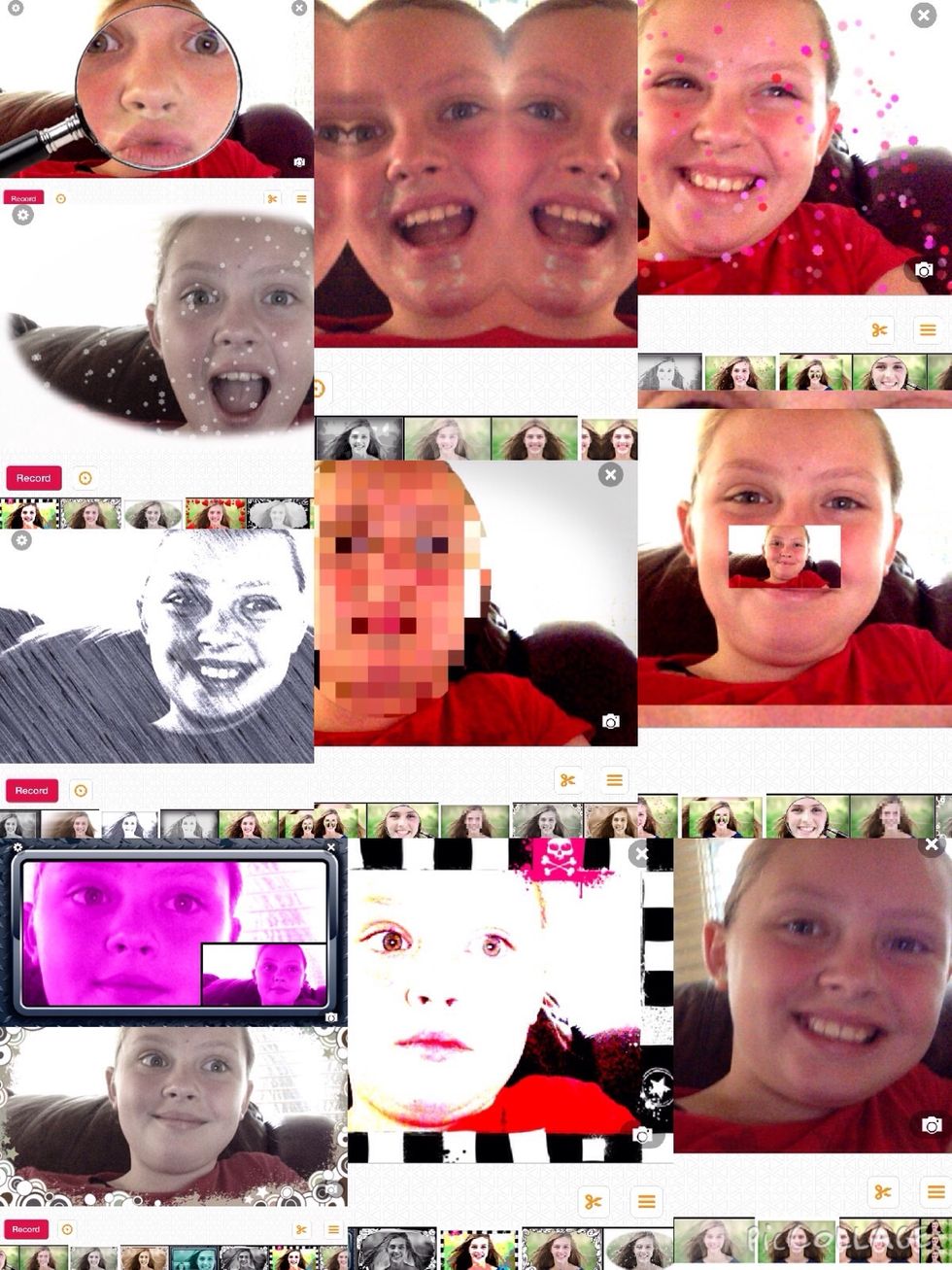 Me messin around 😹😹😹😹😹😹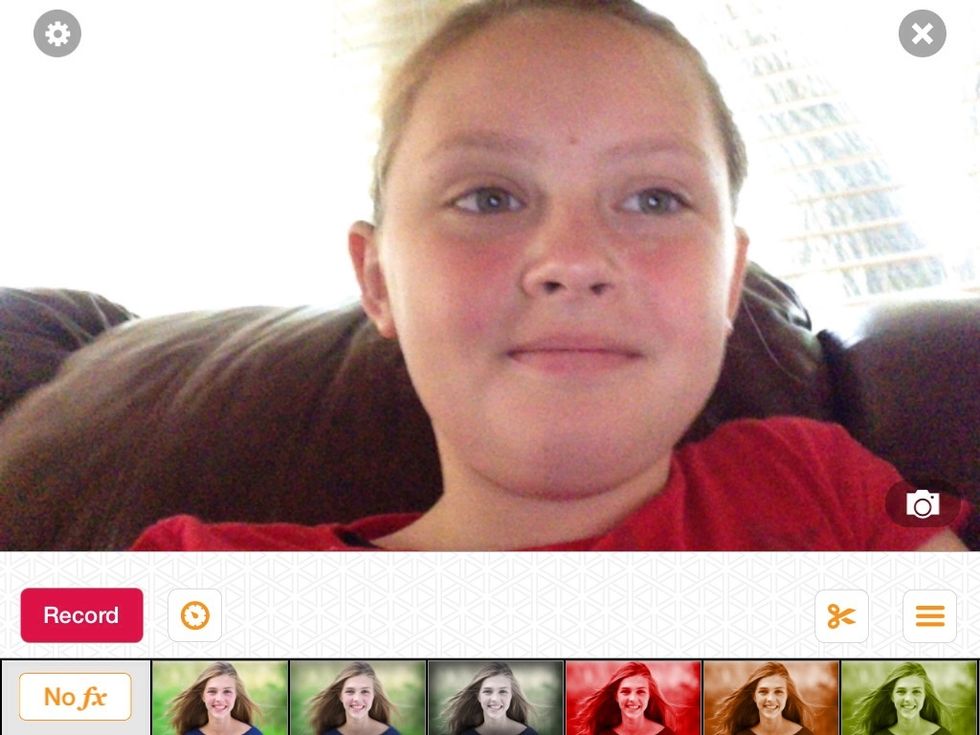 Effects can be fun but sometimes I just like to keep it at no FX. 😛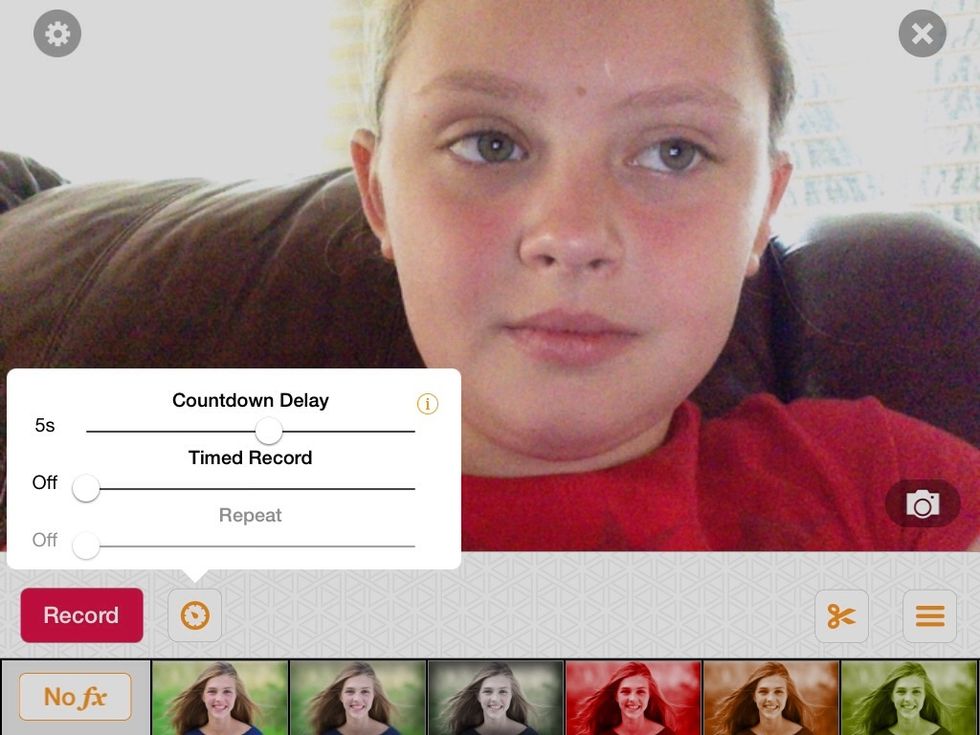 So once you have chosen your FX you can press on the button that kind of looks like a timer. Then you can choose your countdown time (countdown delay whatever...)! I go with 5 most of the time. 🙉
Press record and it will count down the time you chose for the delay just a minute ago.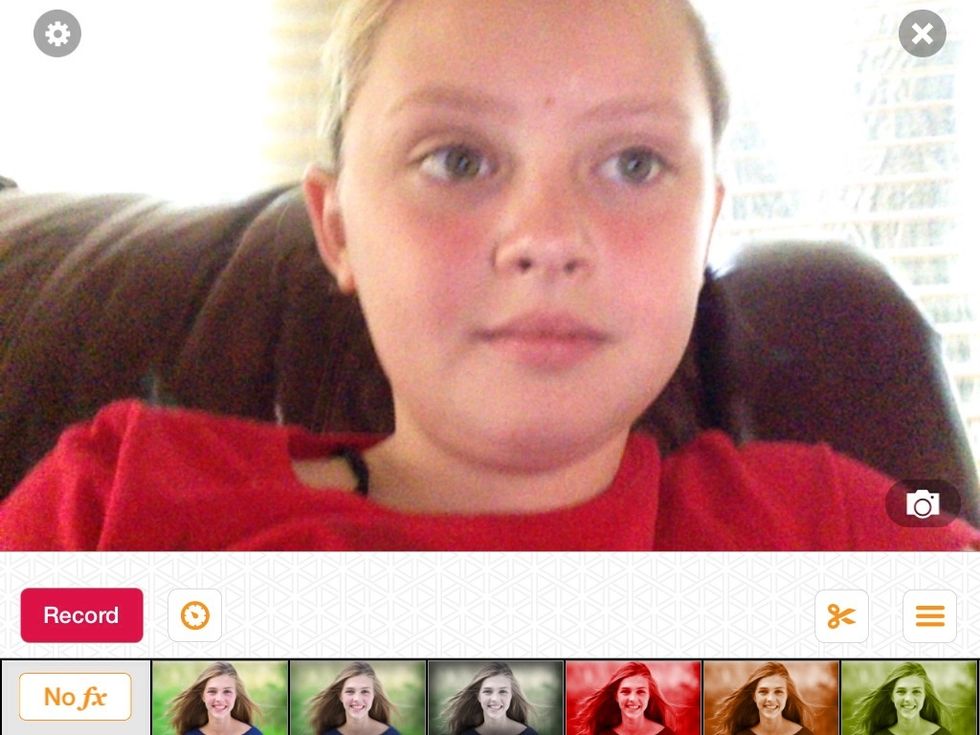 Now in the bottom right corner you can't really see but there will be a picture of 3 lines. Click on it.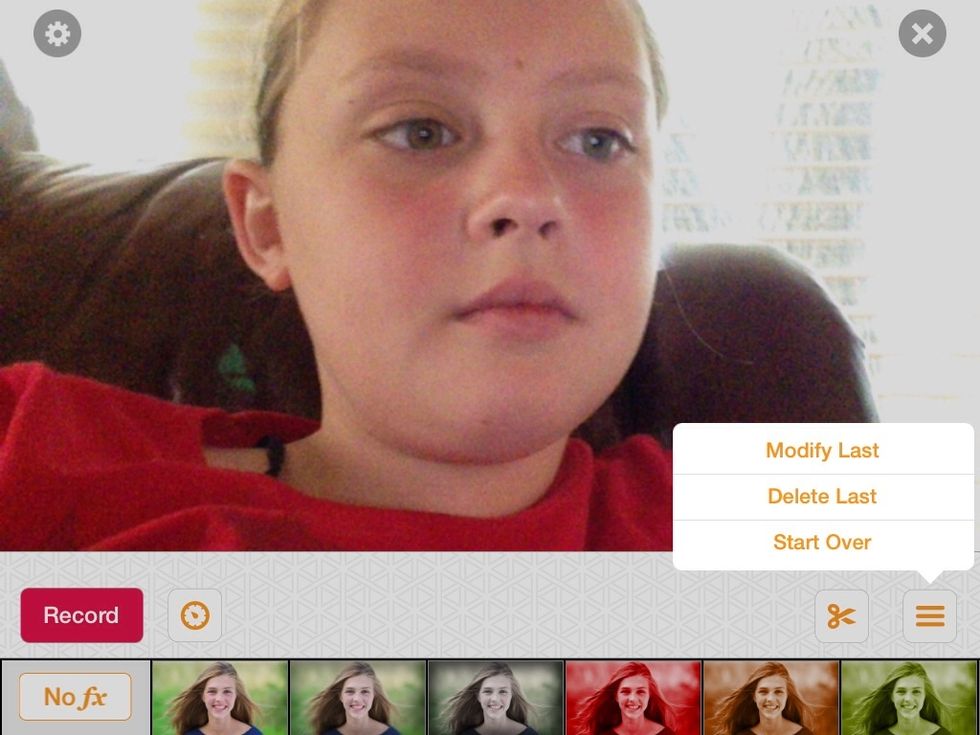 This will show up. Click on modify last.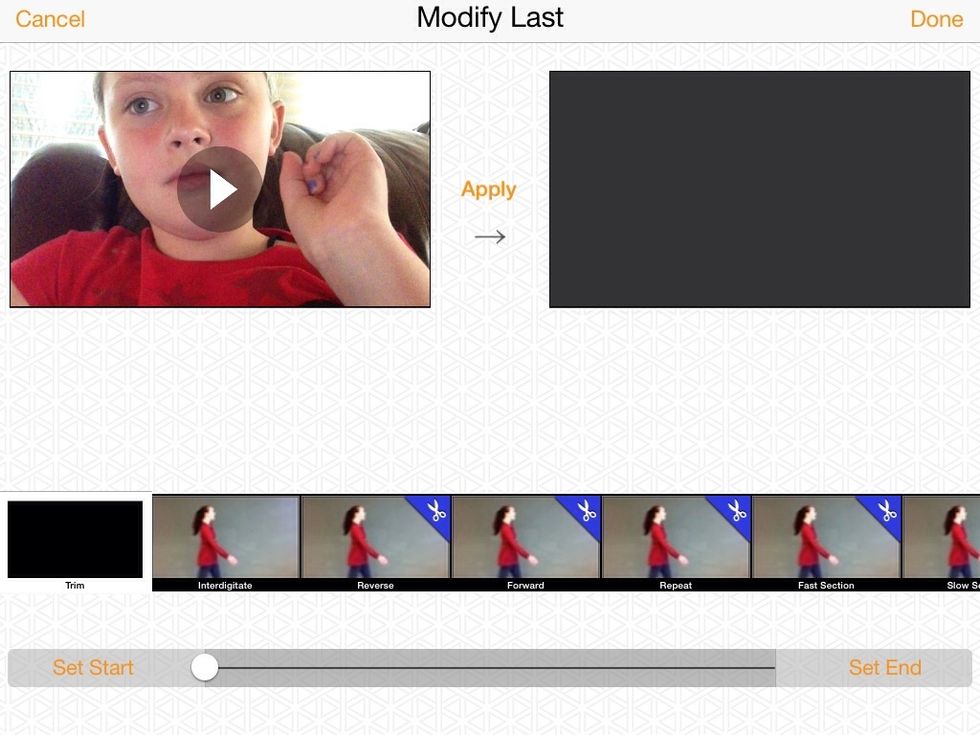 This will show up. Choose one of the free effects (the ones with the scissors in the corners cost money) then press apply.
Now a new video on the right will show up. Watch it and see if you like it. If you do press the done button. If you don't like it press cancel or choose a new effect.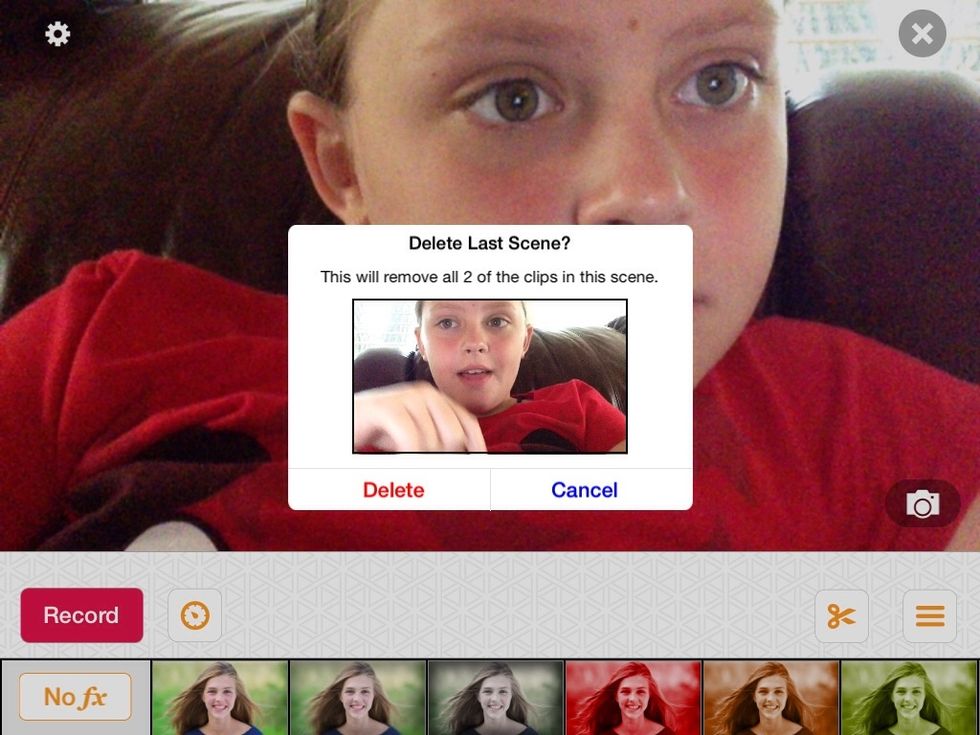 Now go back to the button with the 3 lines and press the button that says delete last and it will ask you if you would like to delete the last scene. Pretty much just choose yes or no.😋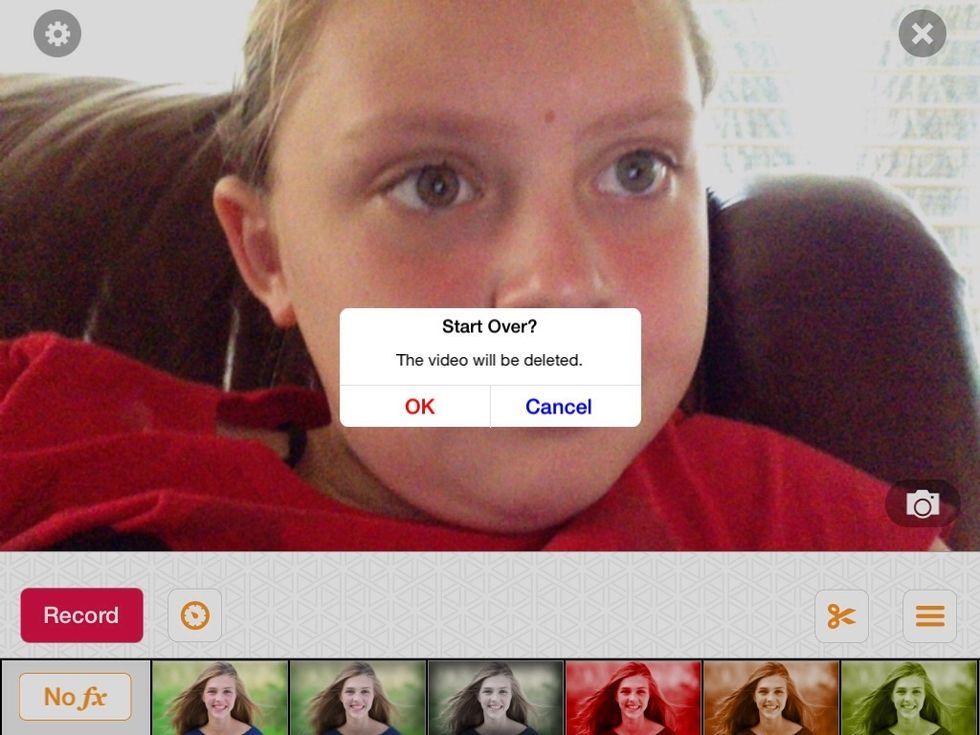 Now press the 3 lined button again and press the one that says start over. That will let you delete the WHOLE video.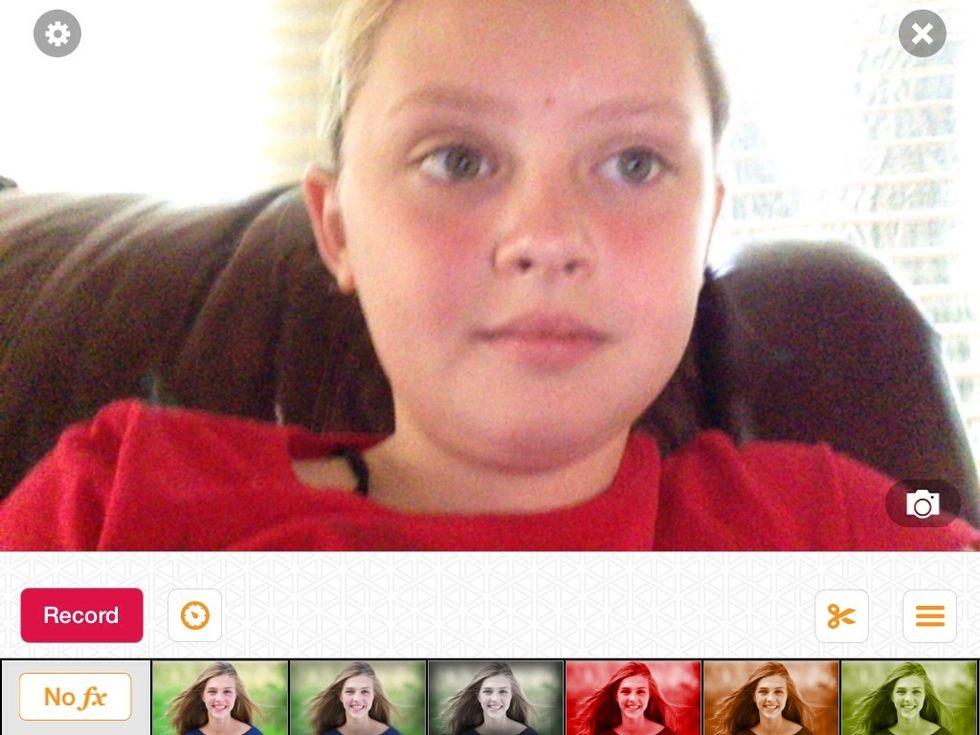 Now press the button with the scissors on it.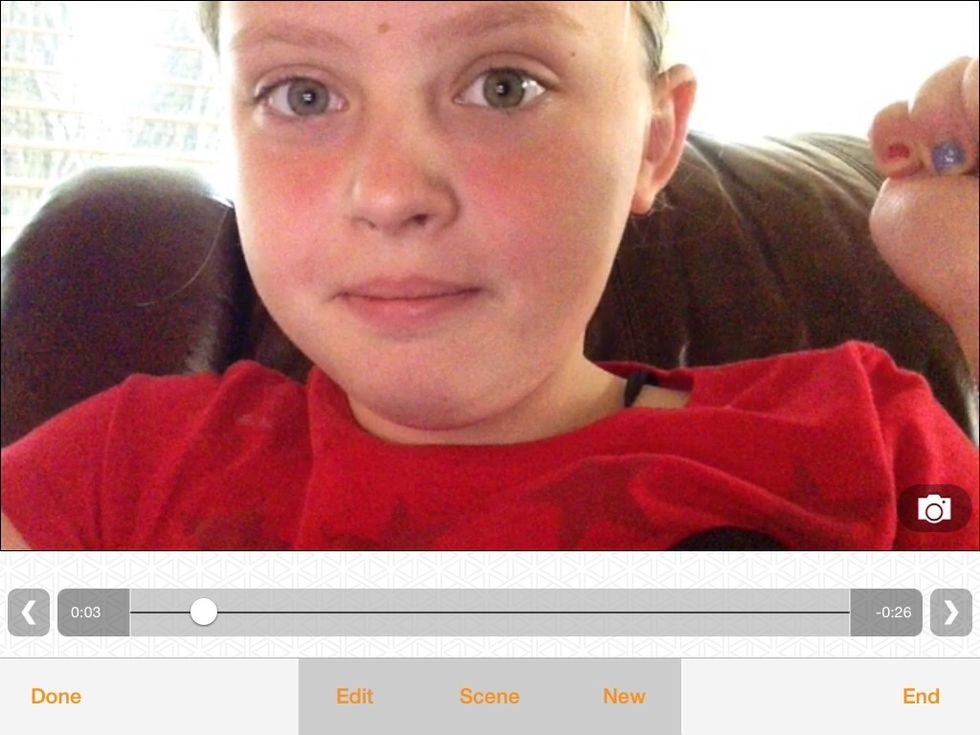 Now you can watch your video.
You can make as many scenes as you want and keep doing more things to explore even more into the app! I hope you enjoyed my guide! If you have any questions plz comment!