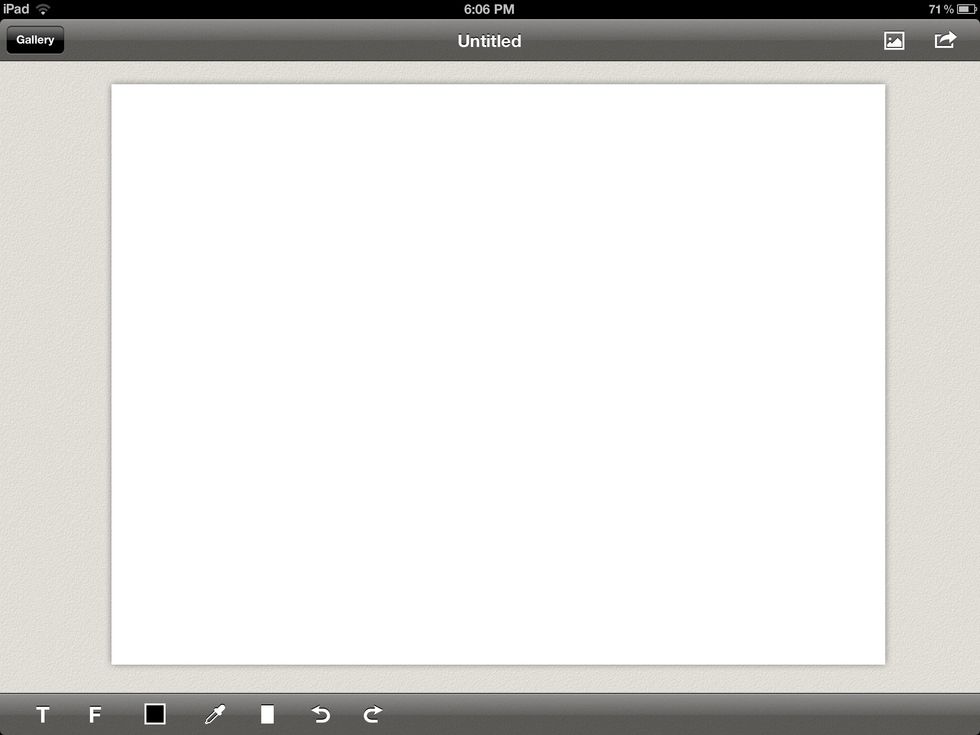 When you open the Typedrawing app you will notice in the blank screen first and at the bottom of the screen is a formatting toolbar.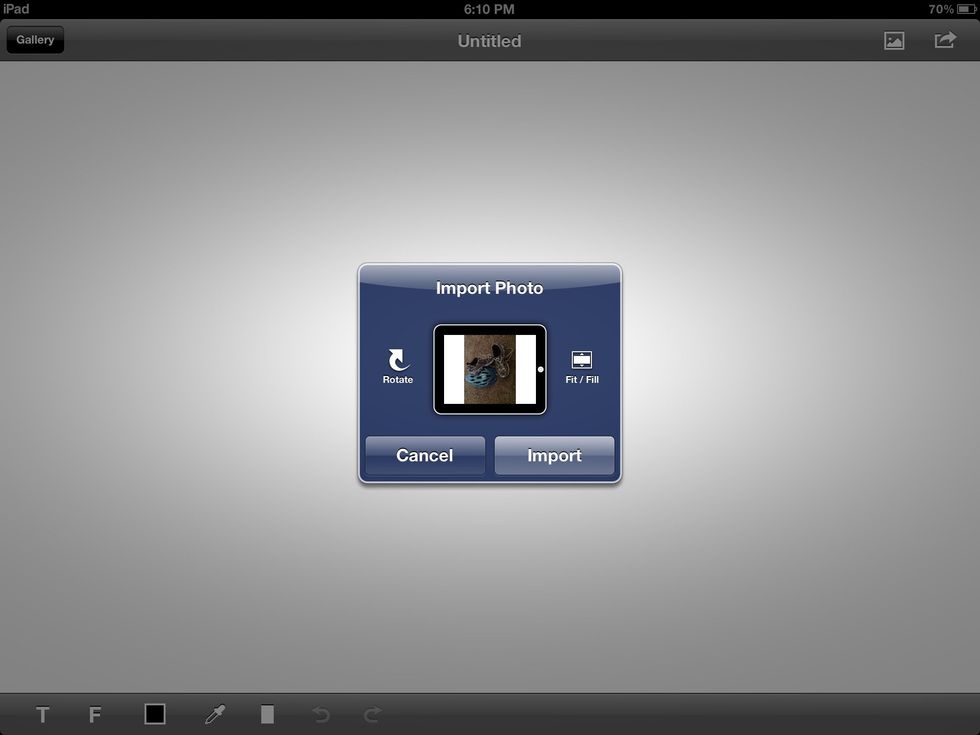 Once you have selected image you like to import you're going to be asked if it needs to be rotated or fitted/filled to the screen.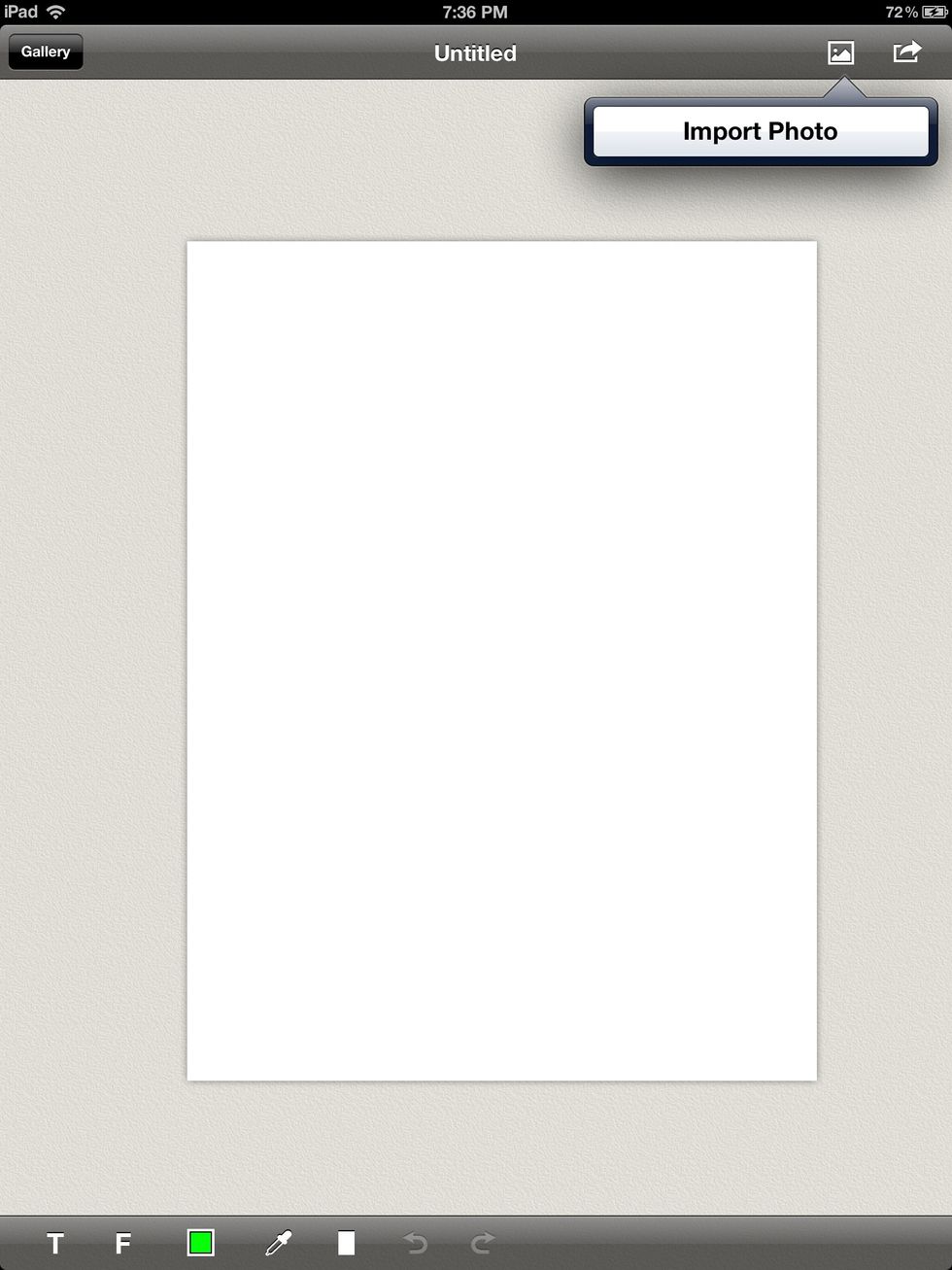 At the top of the screen is an image icon, press this button to import a photo or graphic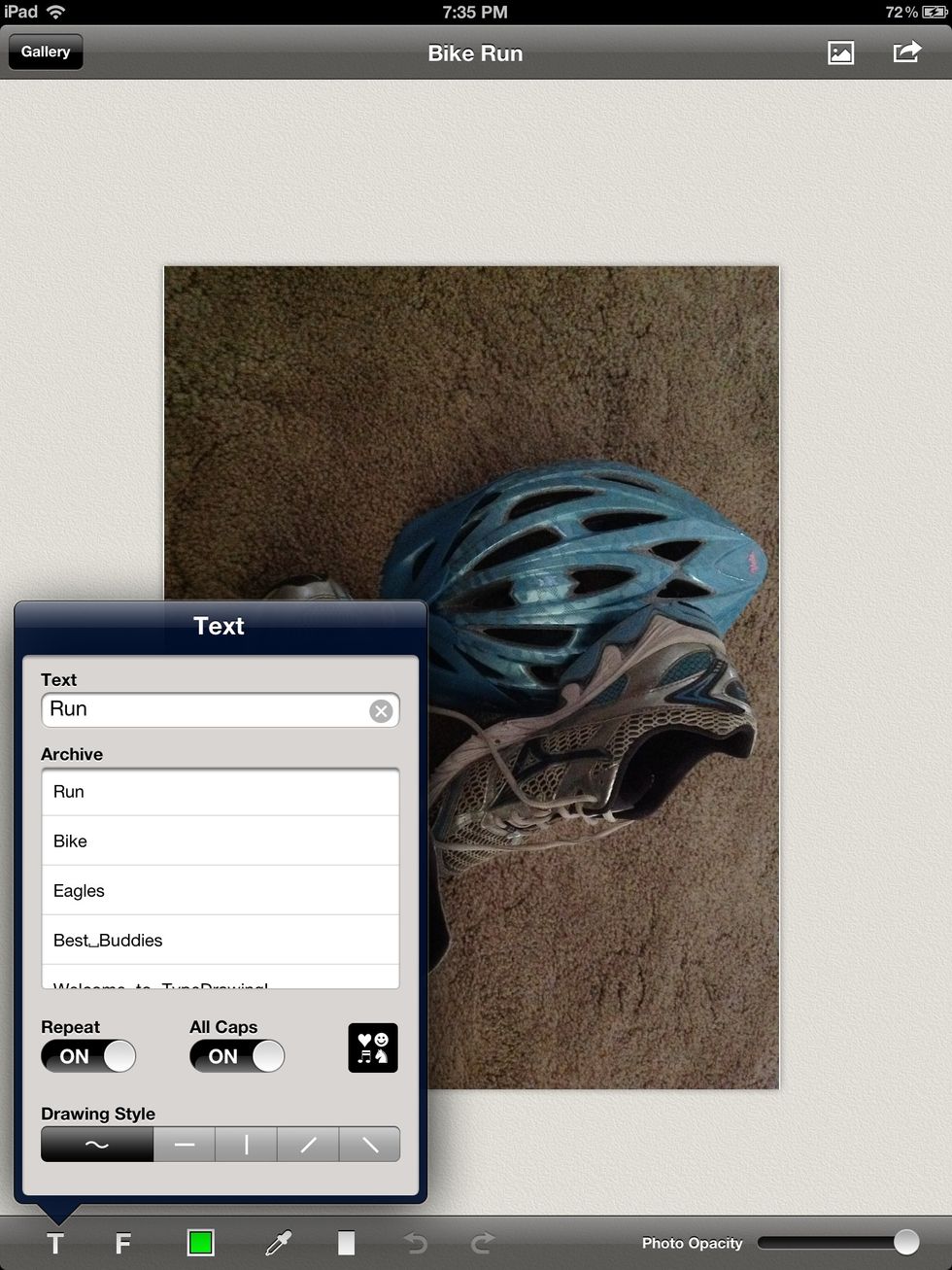 In the text dialog box you can enter the text that you want to show with the drawing tool, toggle between on/off caps, add emoticons, and change drawing style.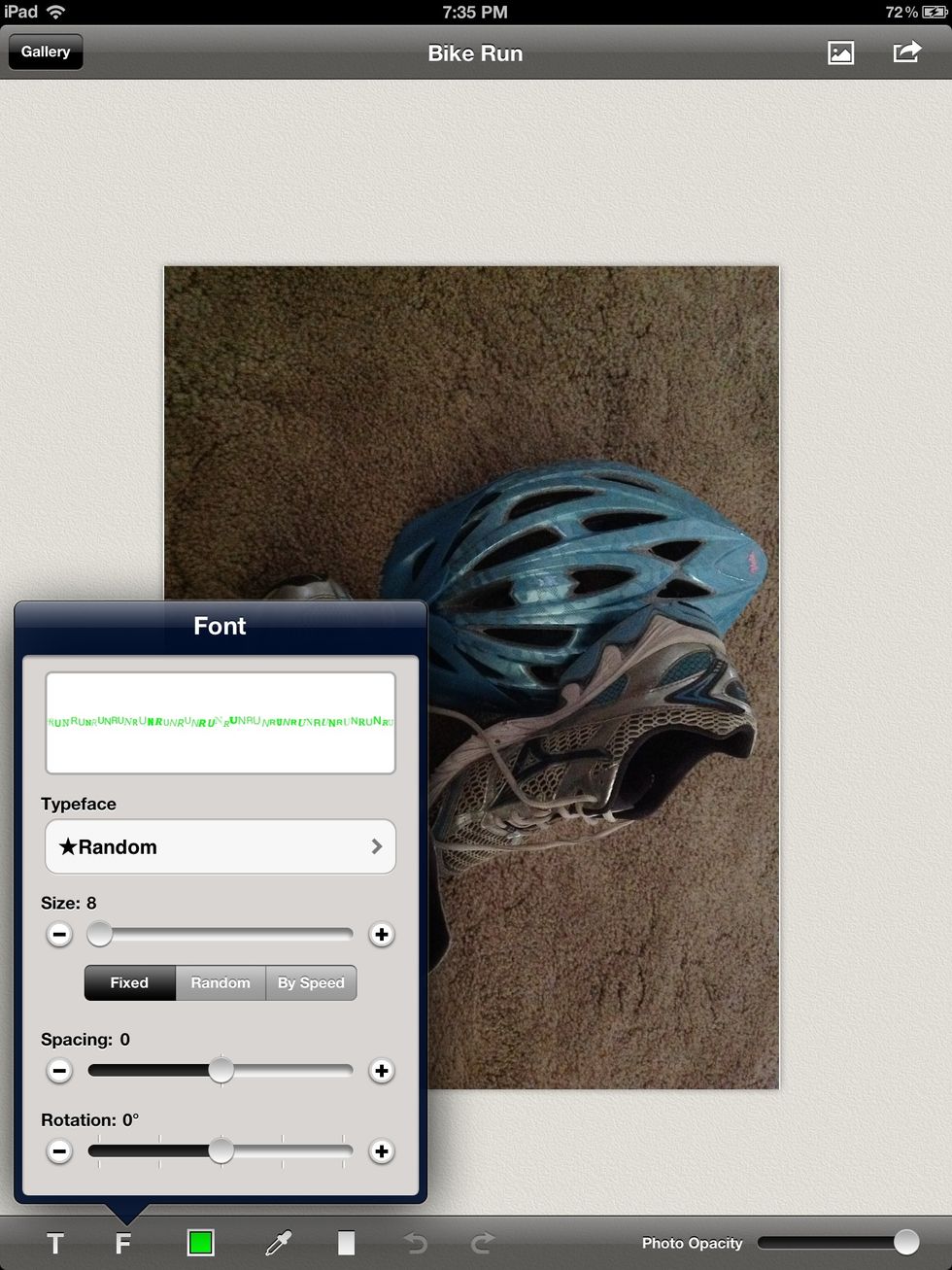 In the front text box you can change the font typeface, the type size, spacing, and rotation.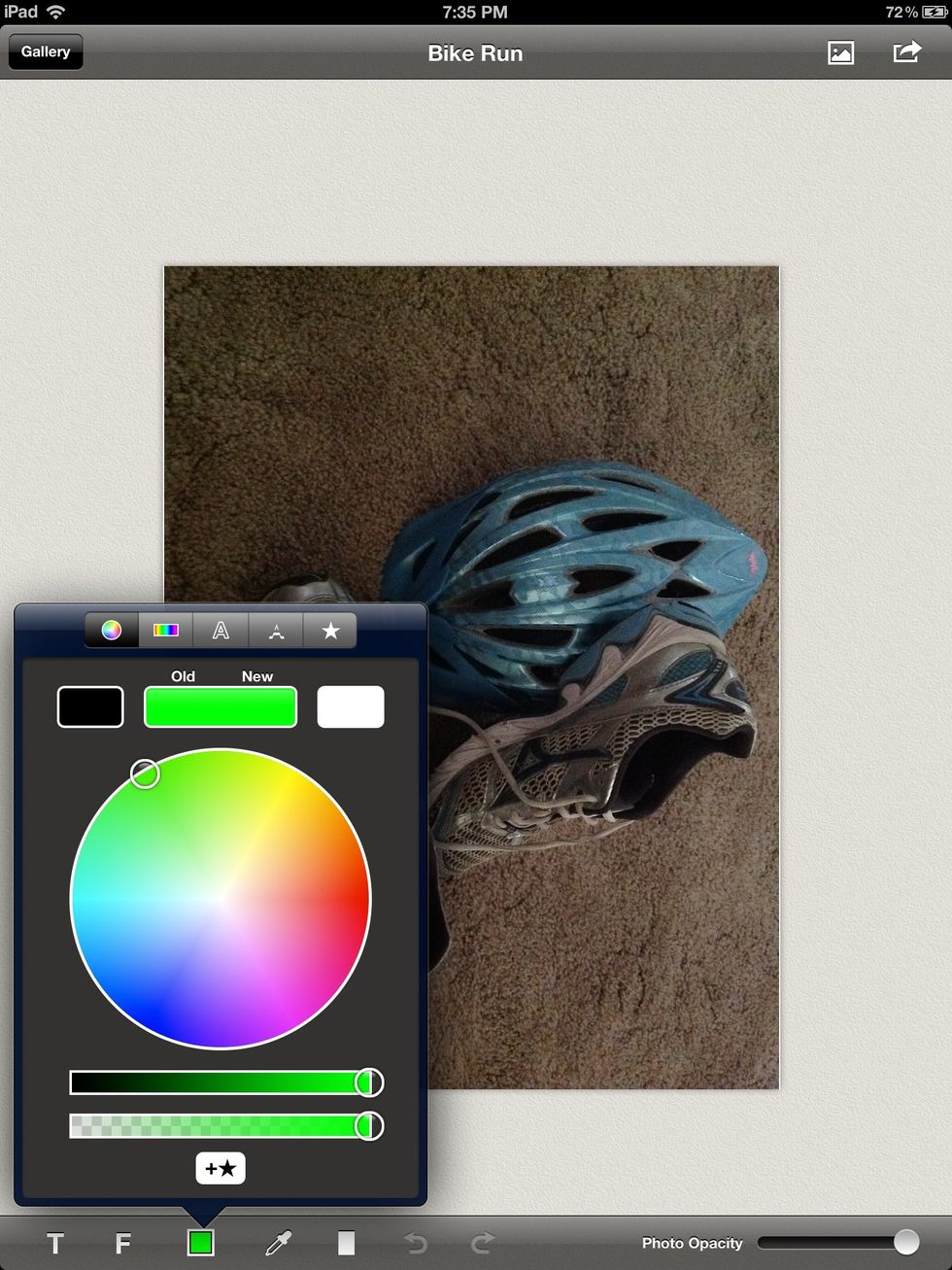 The color text box allow you to change color of text but also save your favorite color combinations under the "star" tab.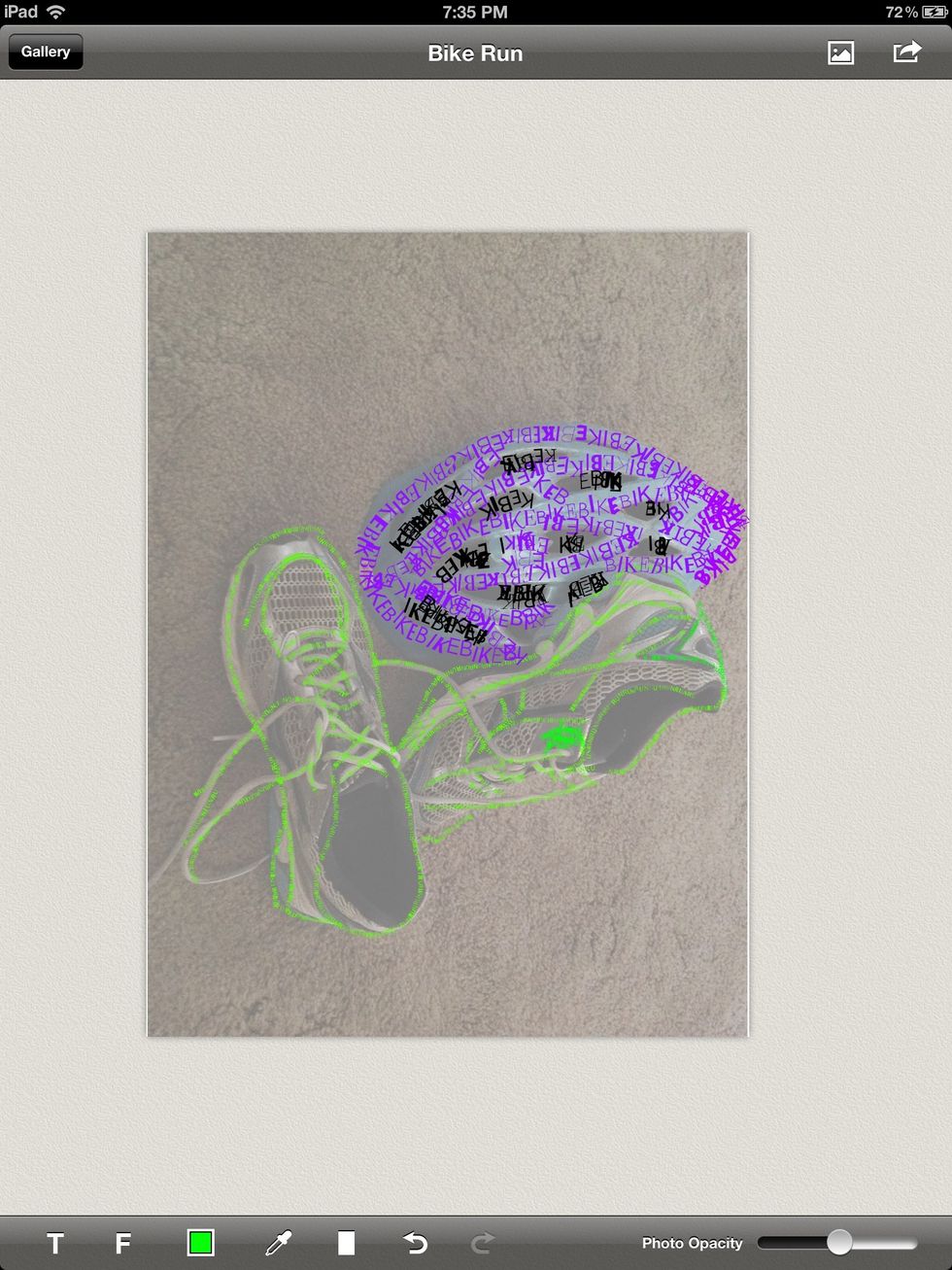 In the bottom right corner of the screen is a photo opacity slider handle. Opacity means how seen or unseen to the human eye an object is...changing the opacity shows where editing needs to occur.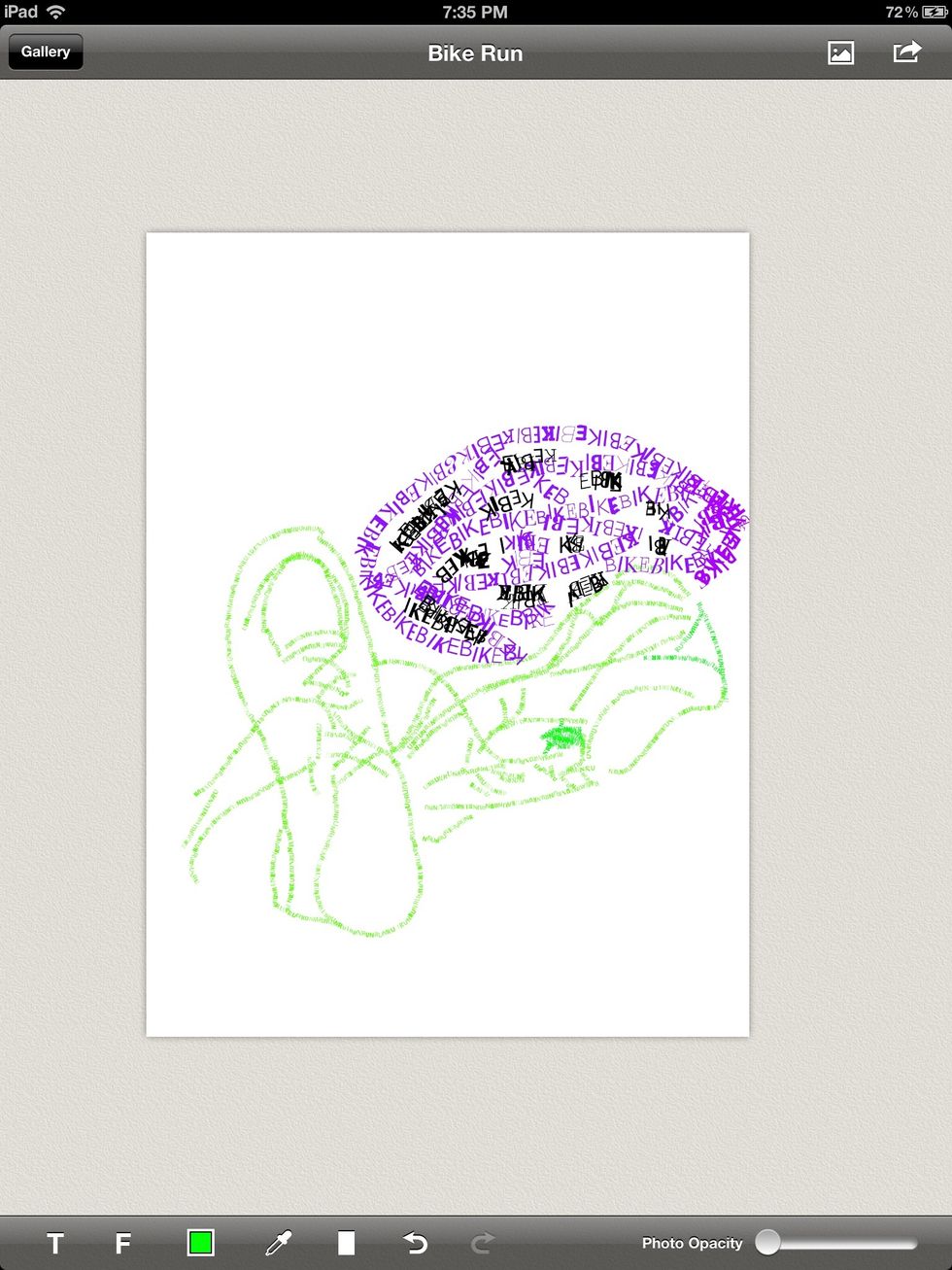 This image shows the opacity at zero percent.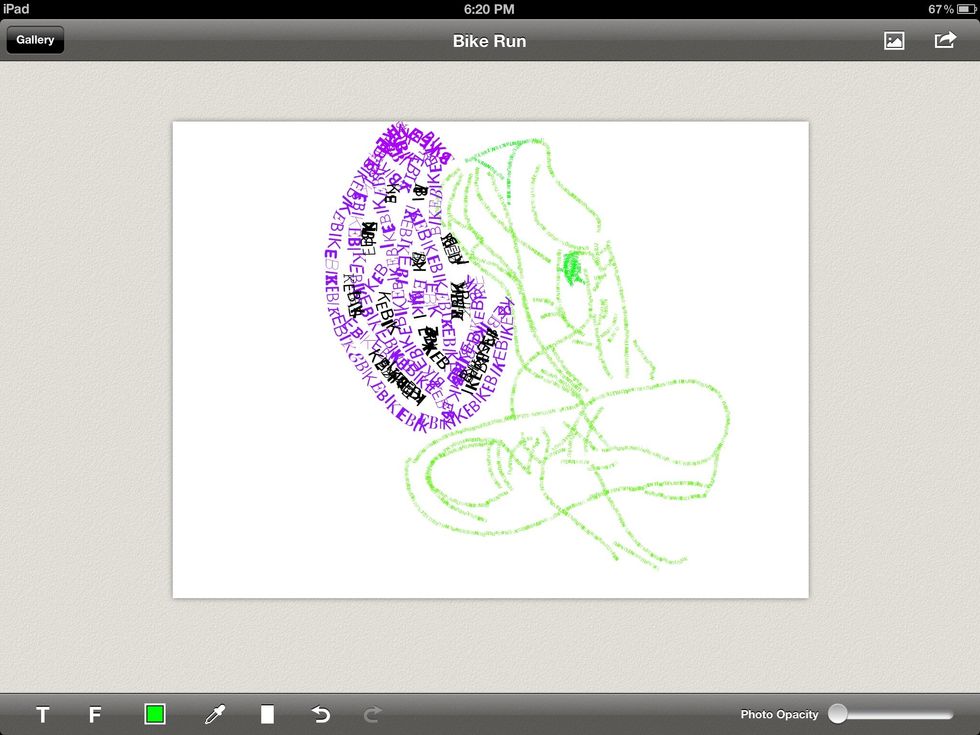 This is a image of the final product.
The final step in creating a type drawing is to save, save and create new, save and duplicate, or clear the screen!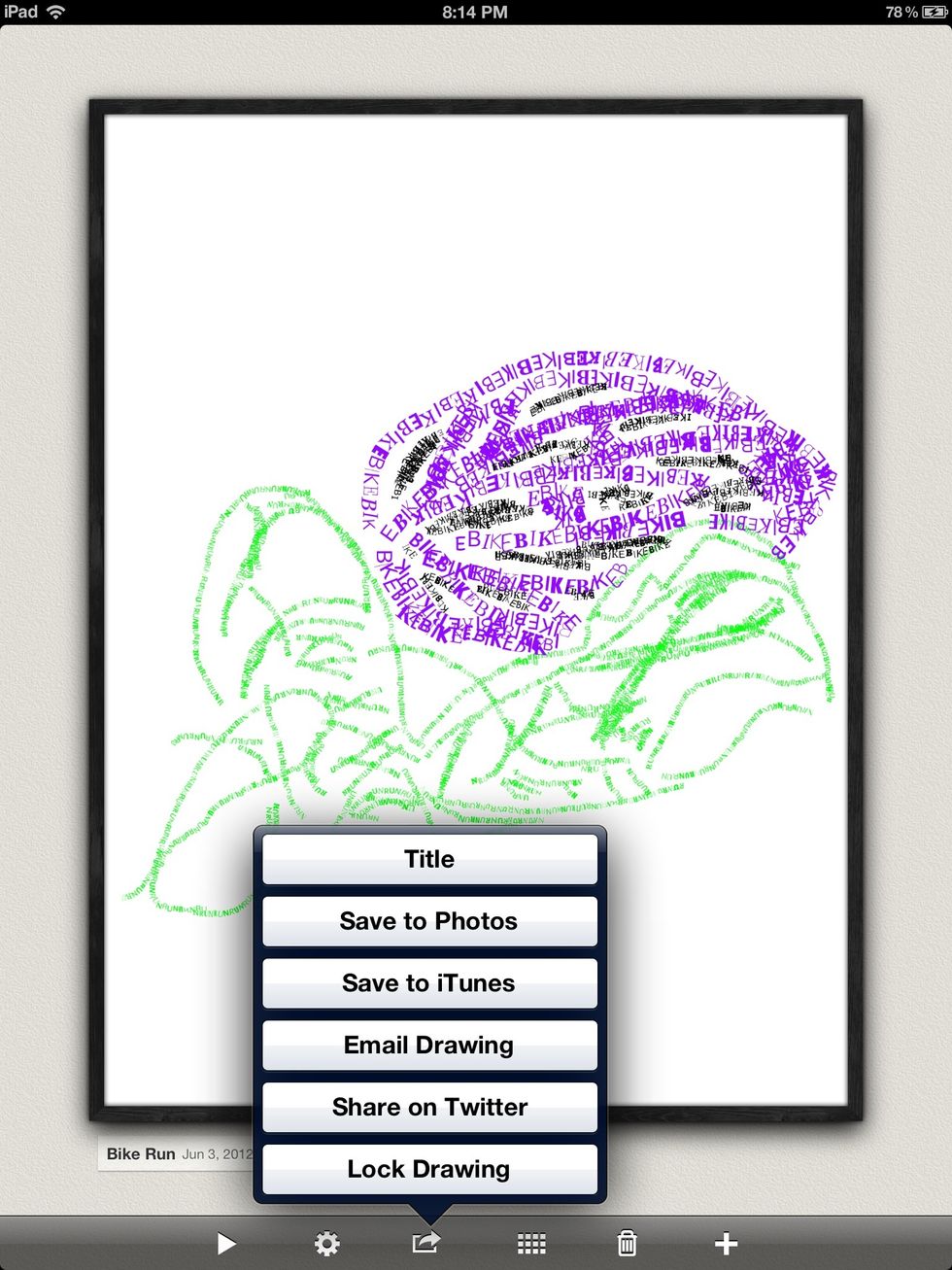 In the gallery of all your projects, you can save to photos, iTunes, email, or share on Twitter.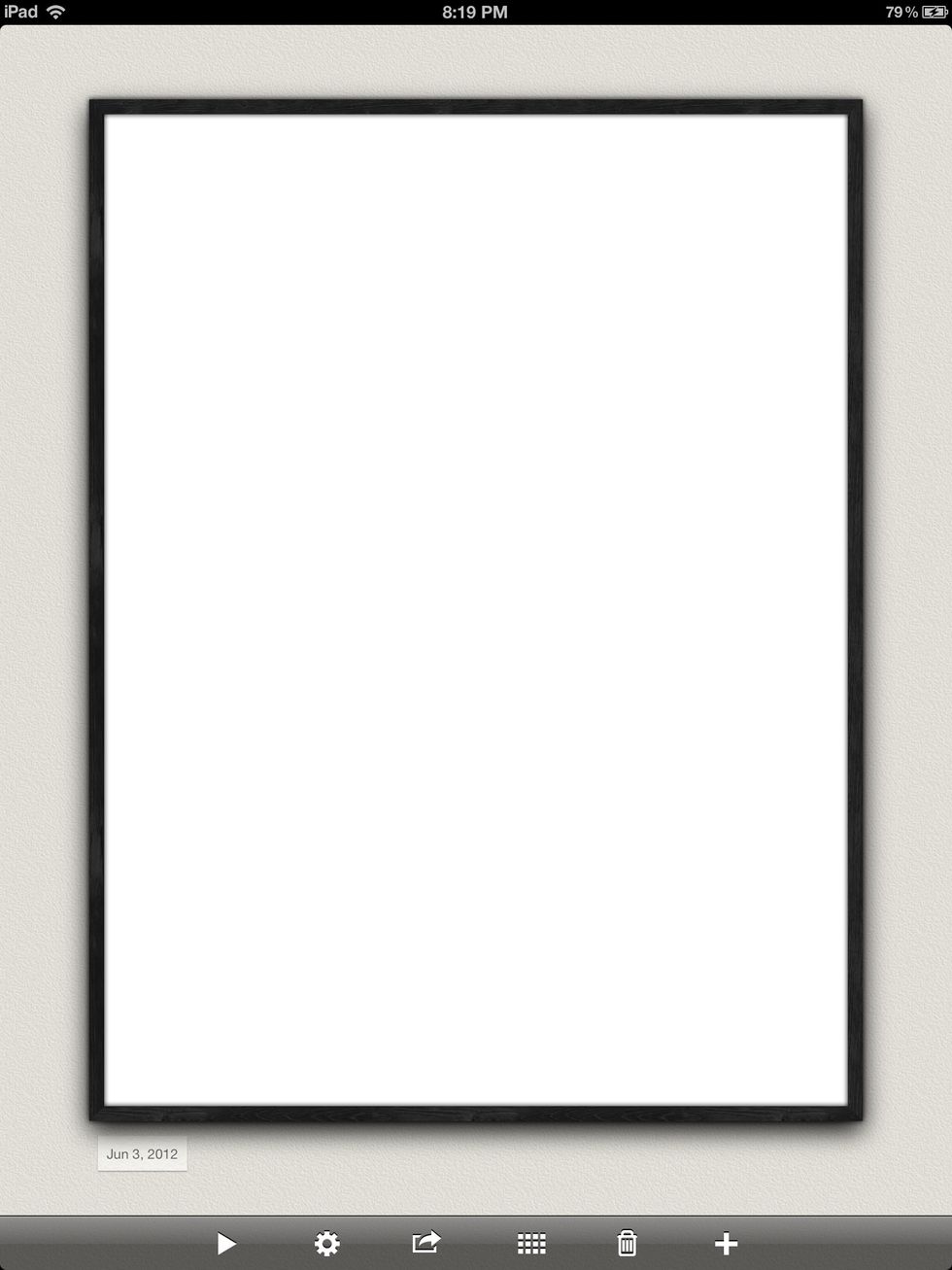 The other bottoms in the gallery include a settings widget, delete option, create new option, and a button to see multiple projects at once!
One of the coolest aspects of the gallery is the play button! It is a video of the steps taken to create the image.
Picture/Graphic
Creativity
Shelly Mowinkel
Wife, mother of 3, business & technology instructor. Loves anything technology, volleyball, and exercising!