How to use the two oil pastel sets on a layout
Use the Two Oil Pastel Sets on a Layout
5
Start the page by deciding the placement of your photo. Cut a triangle of the patterned paper and attach it to the 12x12 sheet of watercolor paper. Sketch a heart on top of the watercolor paper.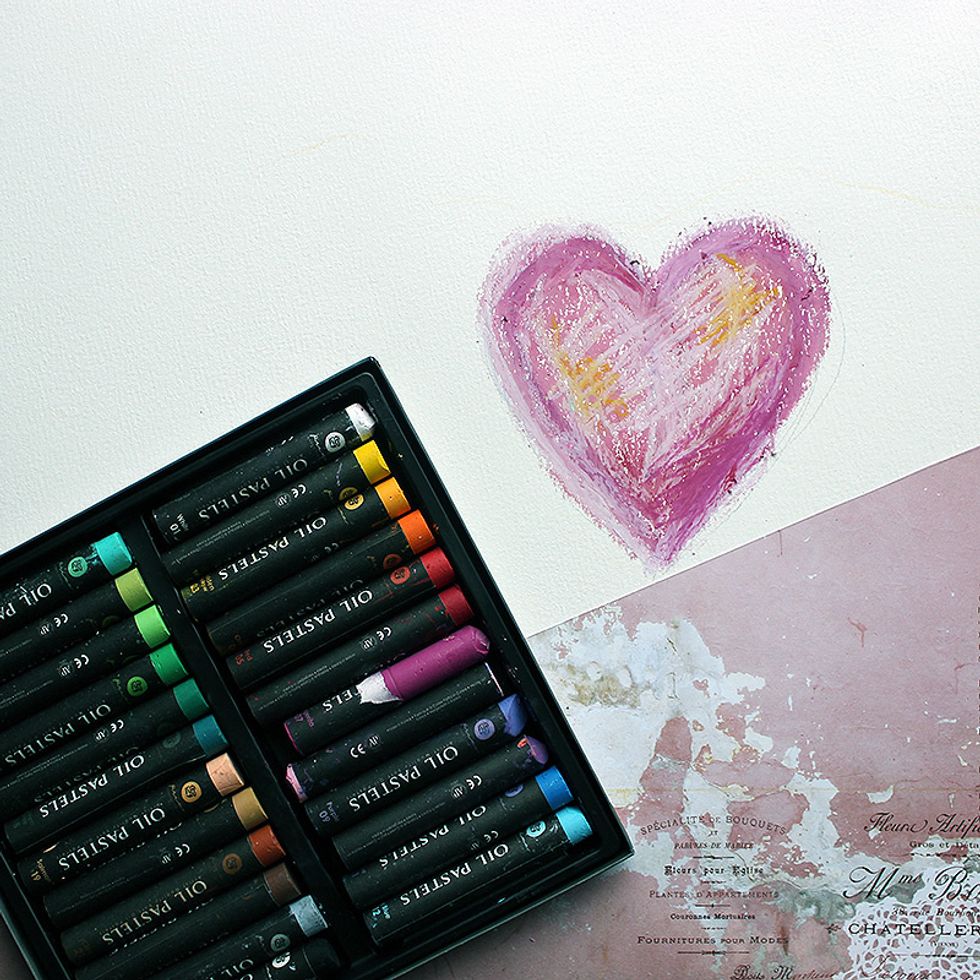 Color the heart using the Soft Oil Pastels. Use different colors and mix them together by overlapping the colors. If you need more blending, use white.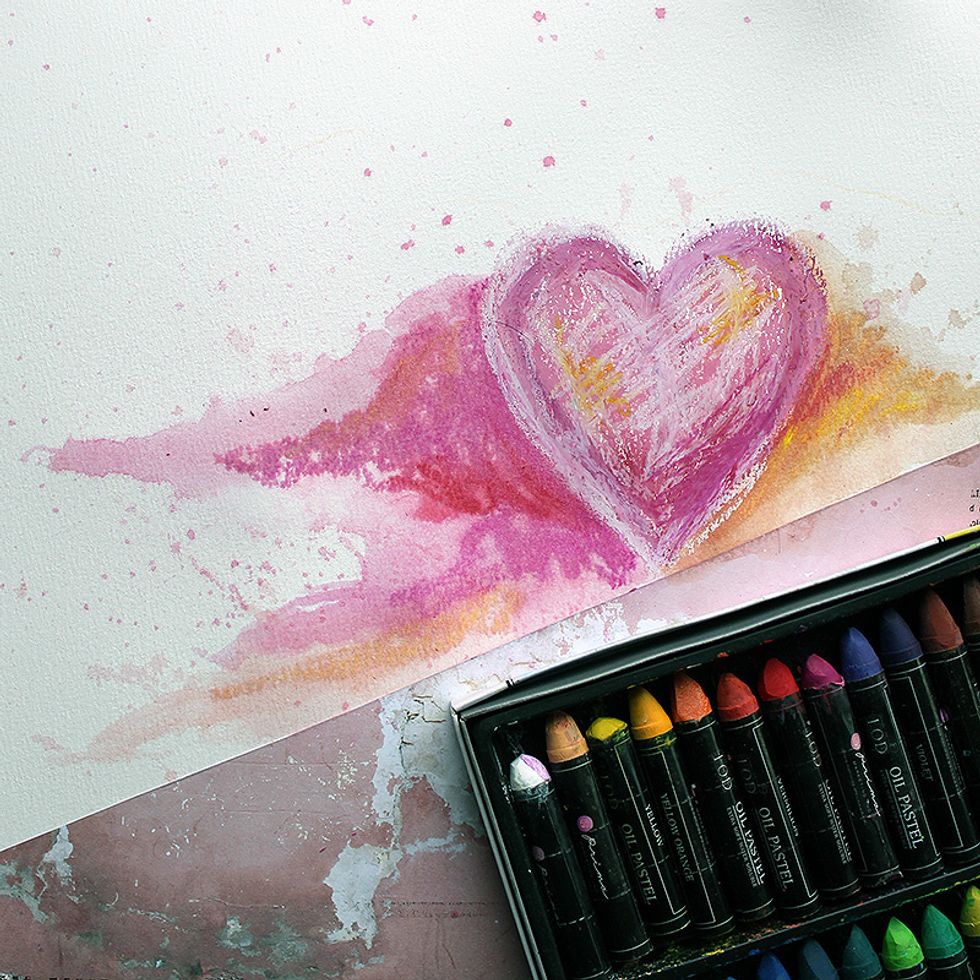 Add color to the background using another set of Oil Pastels. Color some swatches near the edge of the heart and use a waterbrush to spread the color. The heart will resist the colors.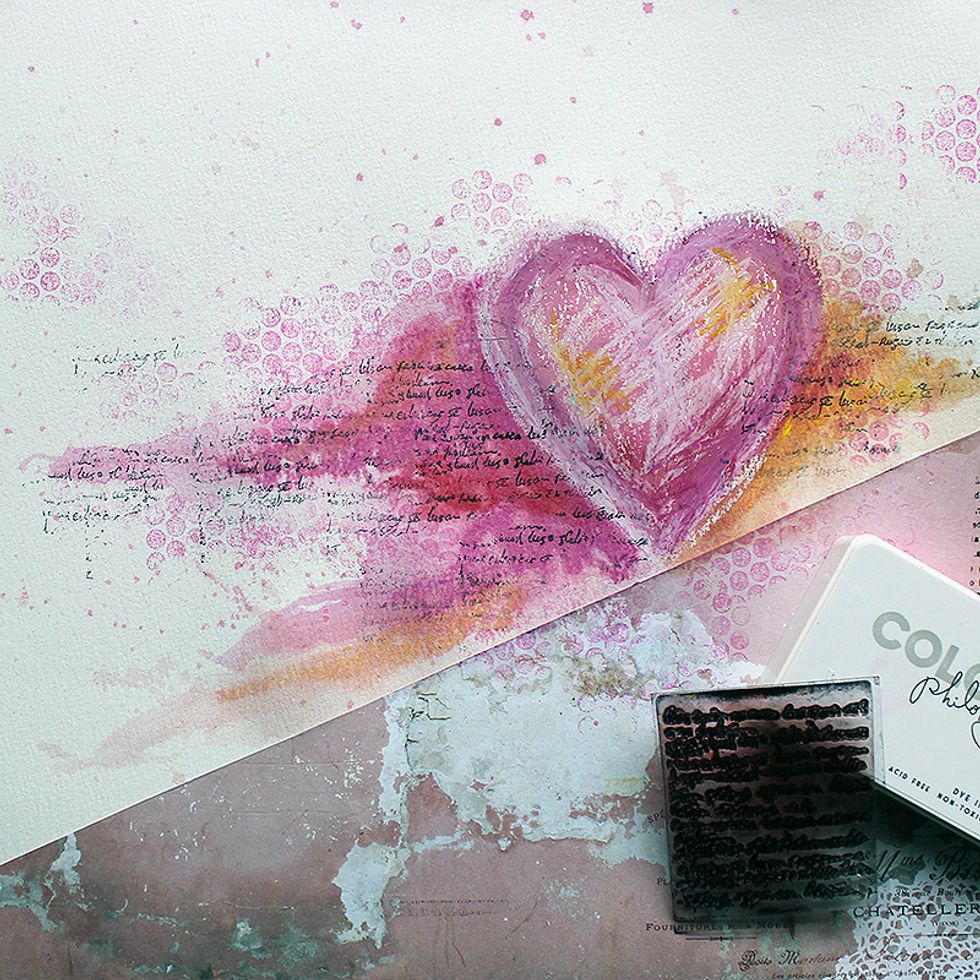 Finish your background with some stamping. First, add the bubbles using Color Philosophy ink in pink and then the text on top.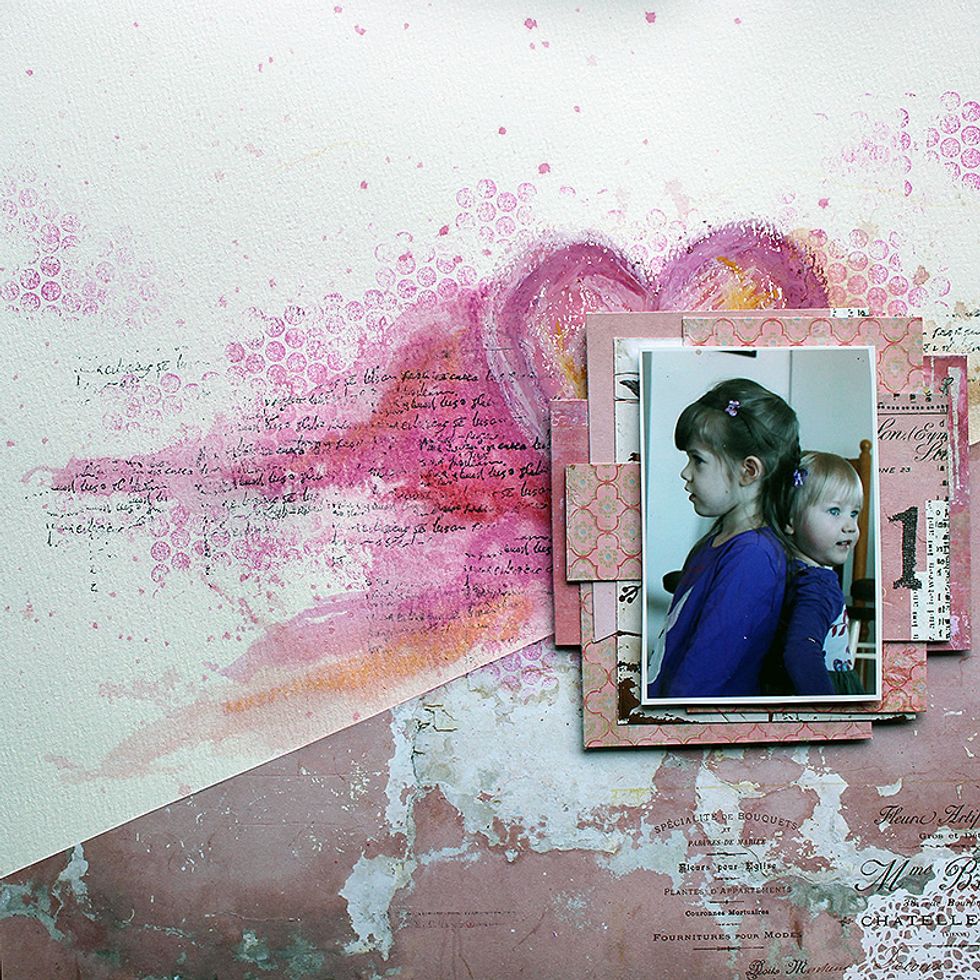 Make your paper layers to match the colors of the page. Attach the photo to the paper layers using foam dots as well as the cluster to the background using them.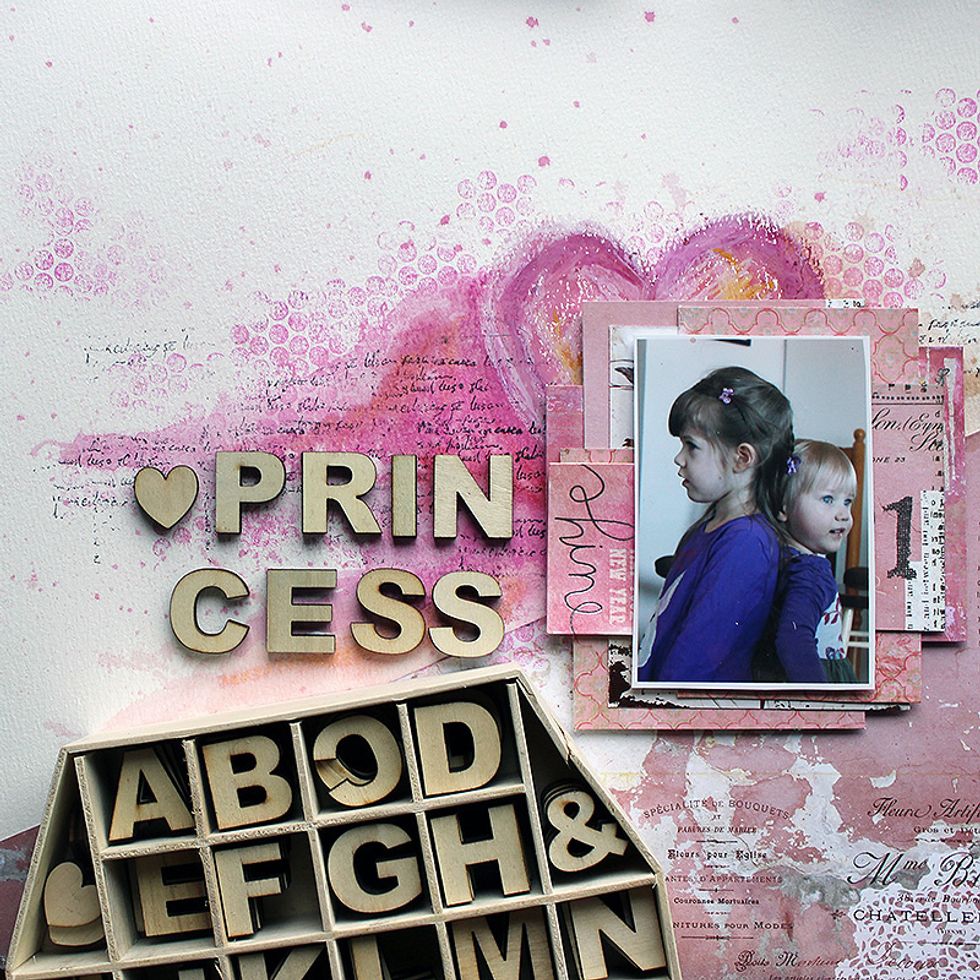 Add the title to the page using the wood alphas. Divide the word into two lines if needed; the alphas need quite a lot of space. Add also a resist tag near your photo, colored using the Oil Pastels.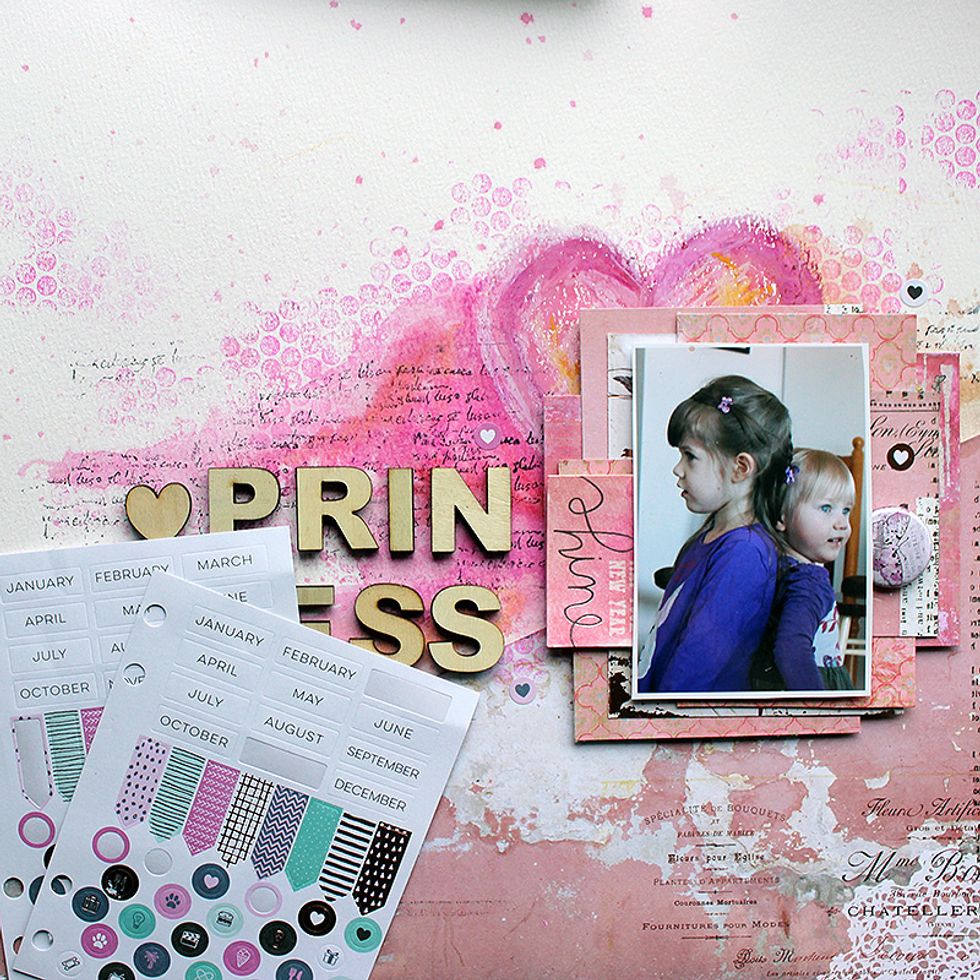 Finish your layout with little details like the tiny heart stickers from the planner line. Add hand-written journaling to make the page personal.
847753 – 12x12 Watercolor Paper Pad
847760 – Rossibelle Wildflower 12x12
847784 – Rossibelle Nostalgic 12x12
847449 – Royal Menagerie A4 Paper Pad
590802 – Soft Oil Pastels
814328 – Oil Pastel Crayons
589264 – Color Philosophy Frosting
991555 – Sweet Peppermint Watercolor Resist Tags
591304 – Planner Embellishments Cardstock Stickers
587420 – 3D Wood Alphas 1" House
961893 – Clear Stamps Messy
960902 – Clear Stamps Circles
585891 – Water brush
Prima Marketing
Prima Marketing, Inc. is an established leader in flower embellishments in the scrapbooking and crafting industries!