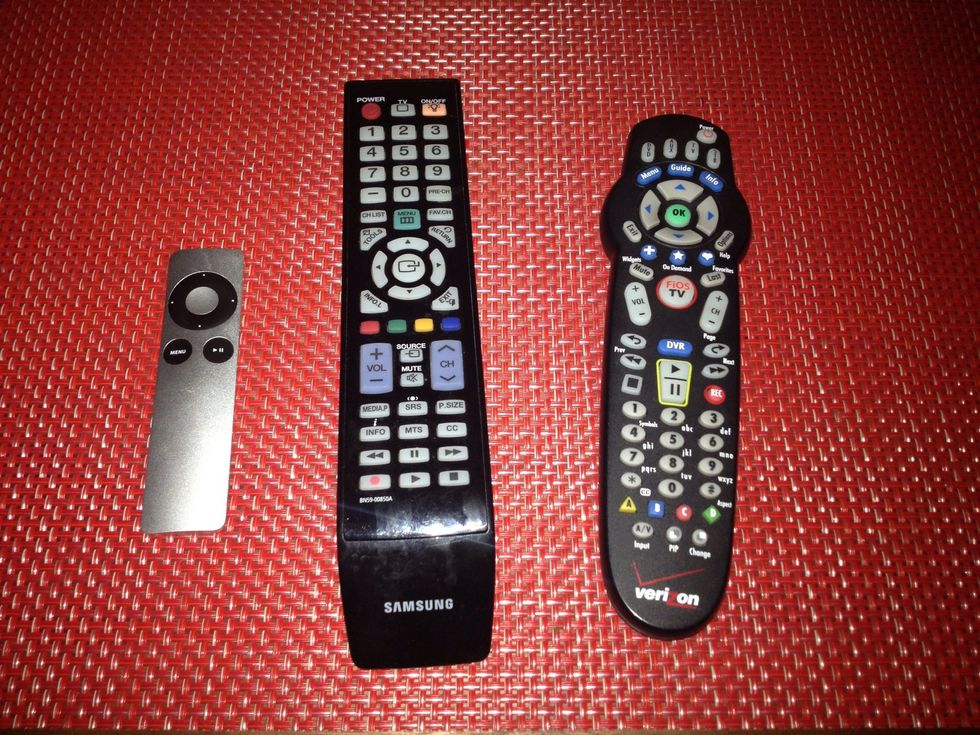 Pick up the remote control to the television. It is the one in the middle of this picture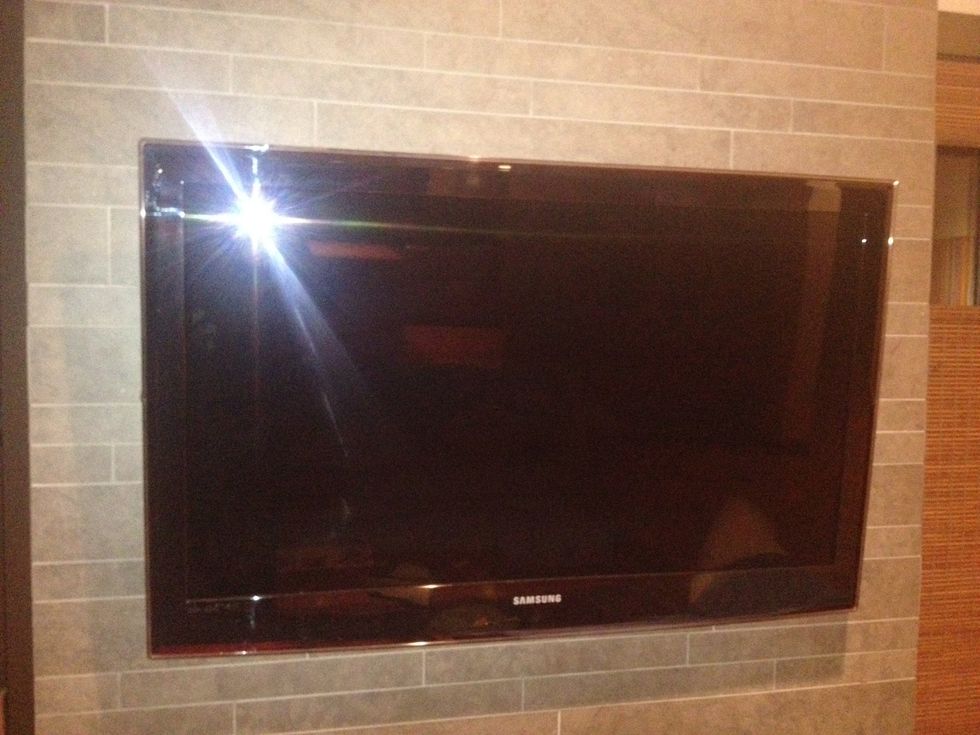 Turn on the TV first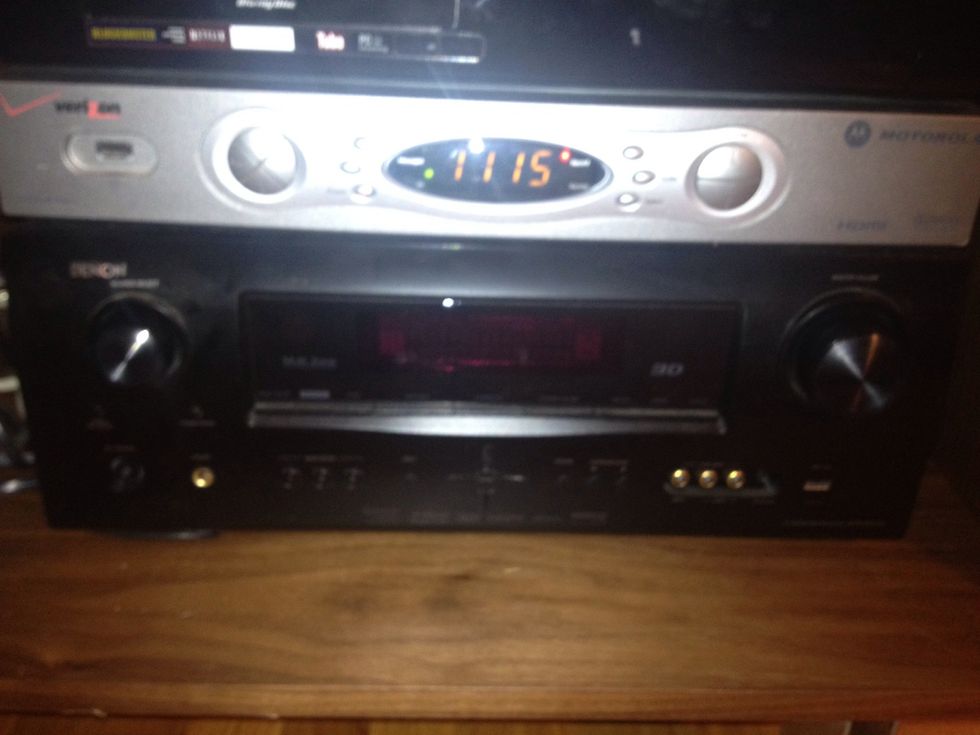 Make sure the receiver is on. That is the big box on the bottom. The power button is on the bottom left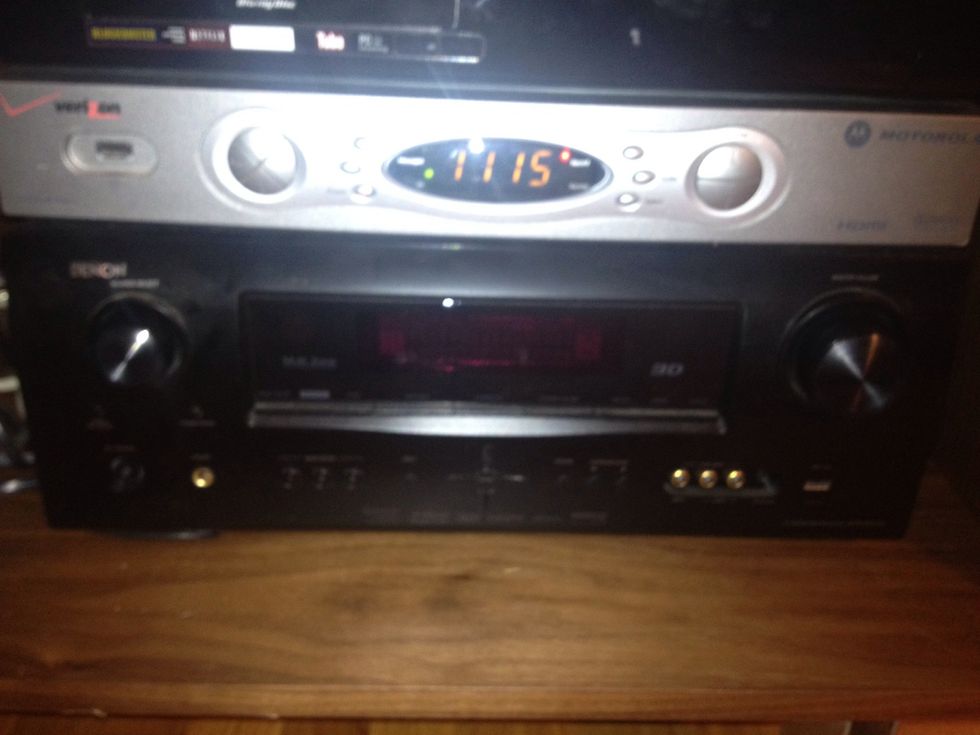 Select the appropriate source for the receiver. You can select the source by turning the knob on the left-hand side of the receiver.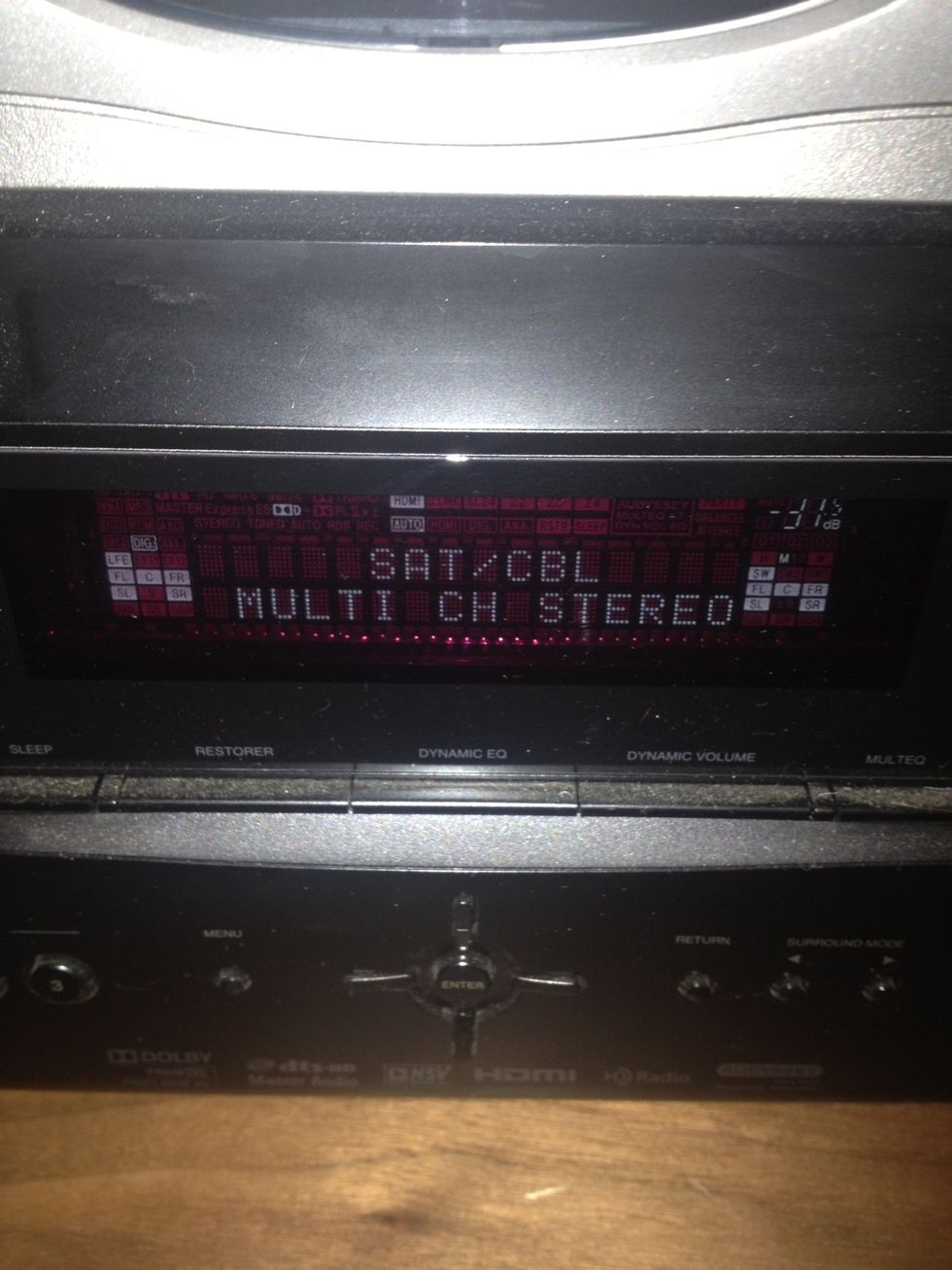 To watch cable TV, make sure the source is listed as shown above: SAT/CBL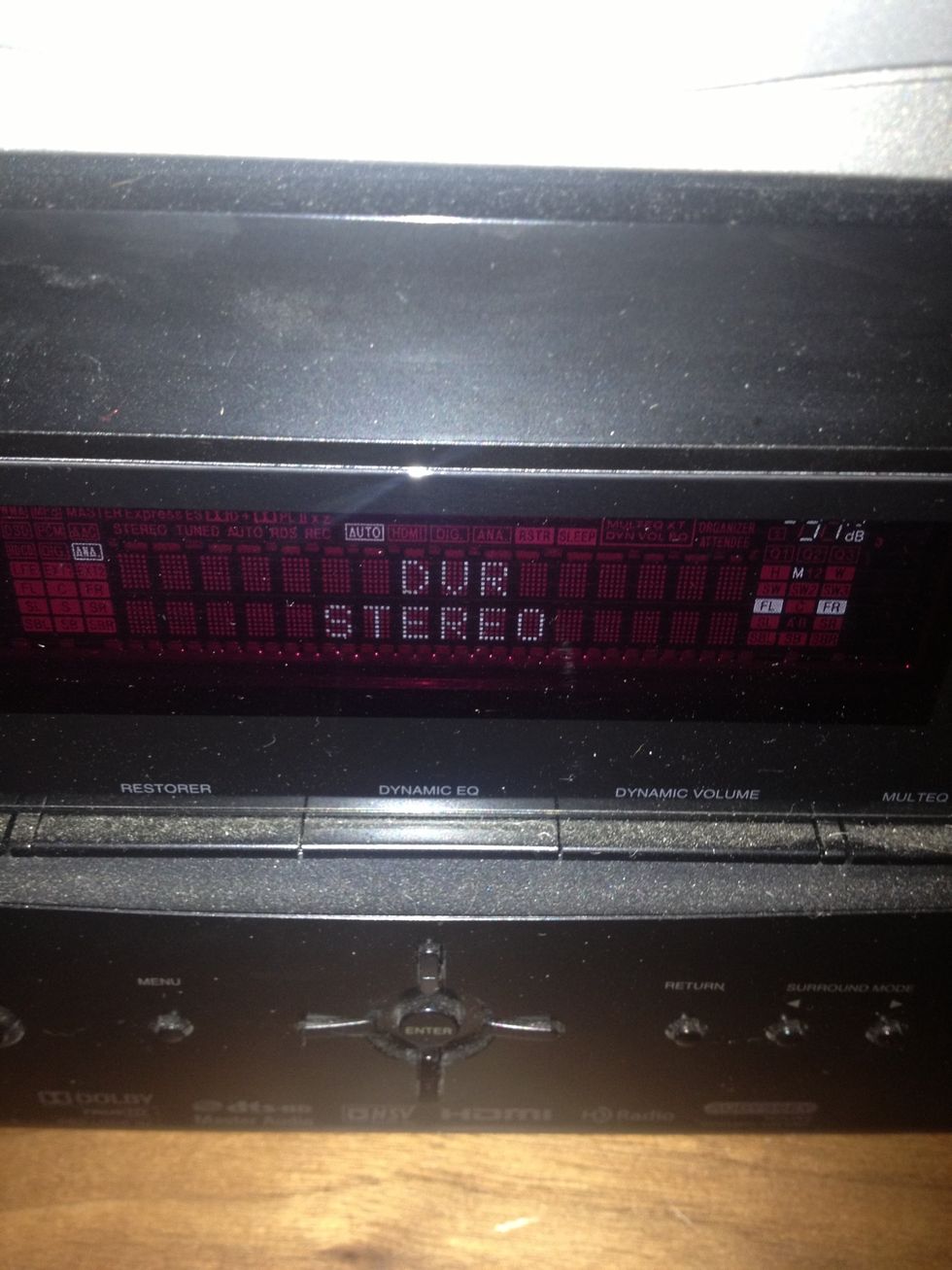 To watch AppleTV (for Netflix or iTunes music) set the source selector to DVR (I know, that isn't very intuitive. You will need to get over it)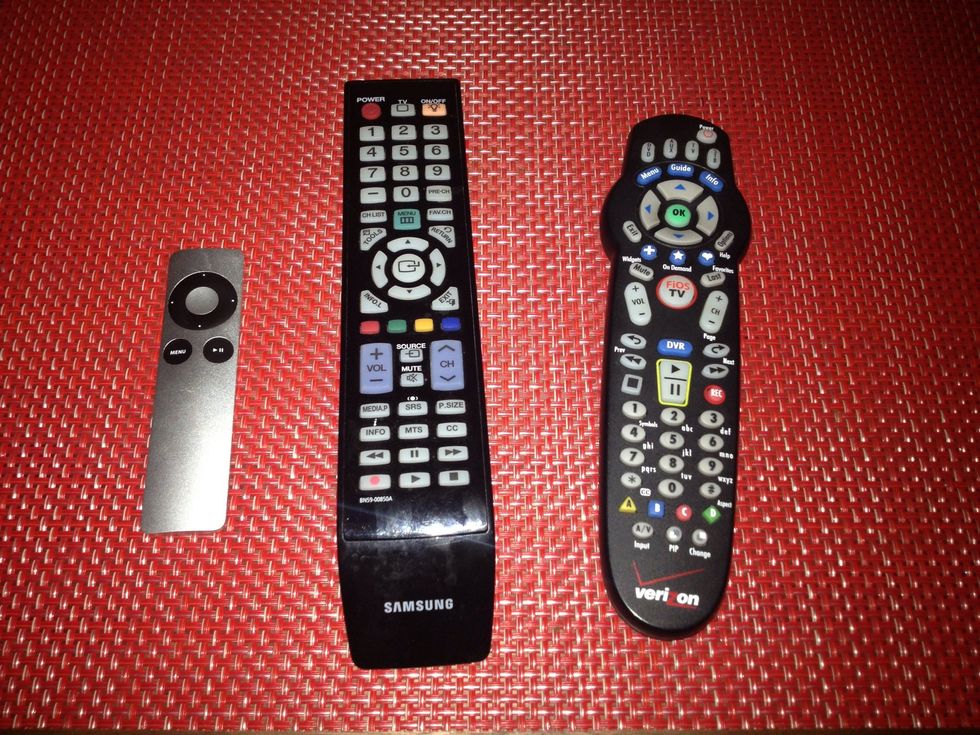 Use the appropriate remote control to turn on the video source and control it. The control on the left is for AppleTV. The control on the right is for the cable box
Make sure you point your remote controls at these boxes if you want to change the channel on cable or control the Apple TV box
Still having trouble? Read a book!
The creator of this guide has not included tools