Use the Subjunctive in Spanish, Part 1
11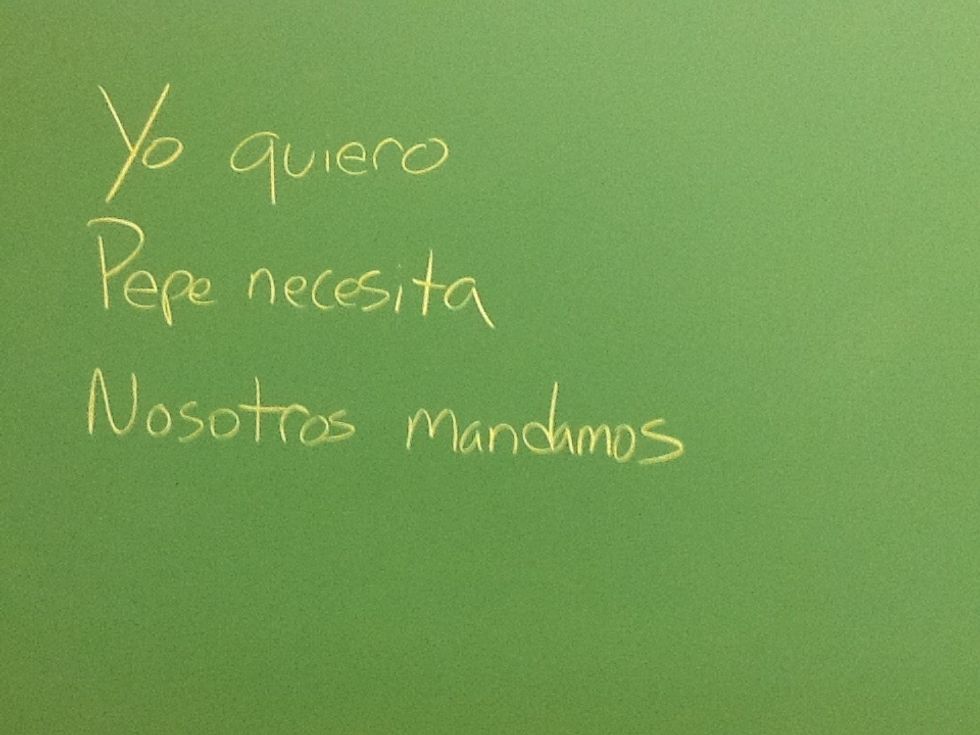 First, you need a subject and a verb that expresses a need, want, suggestion or demand.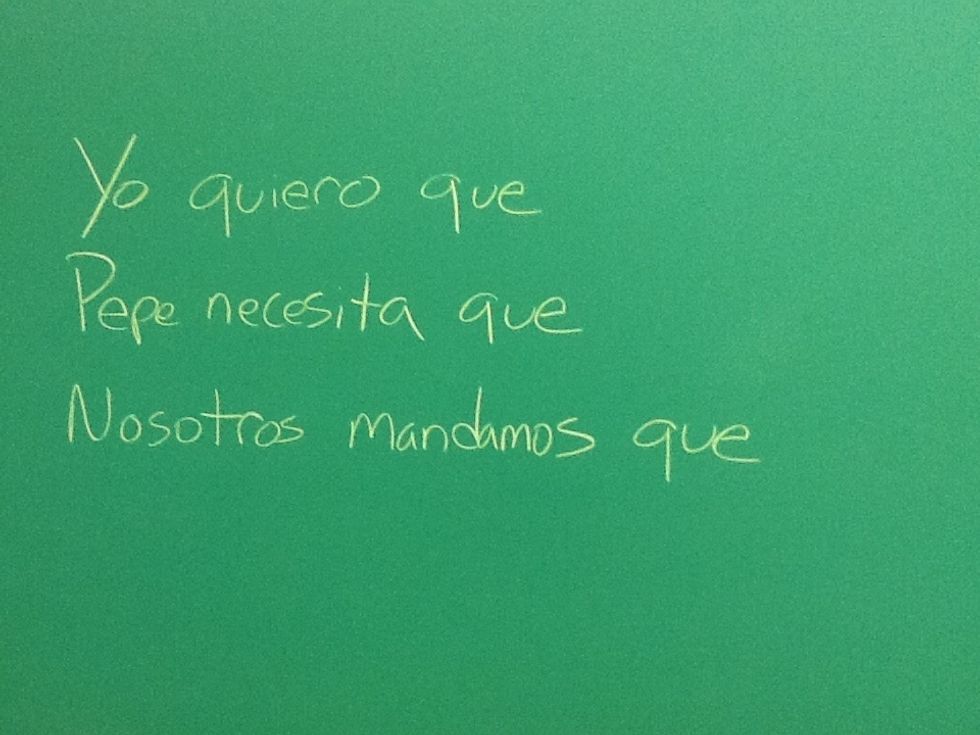 Then, you add a "que".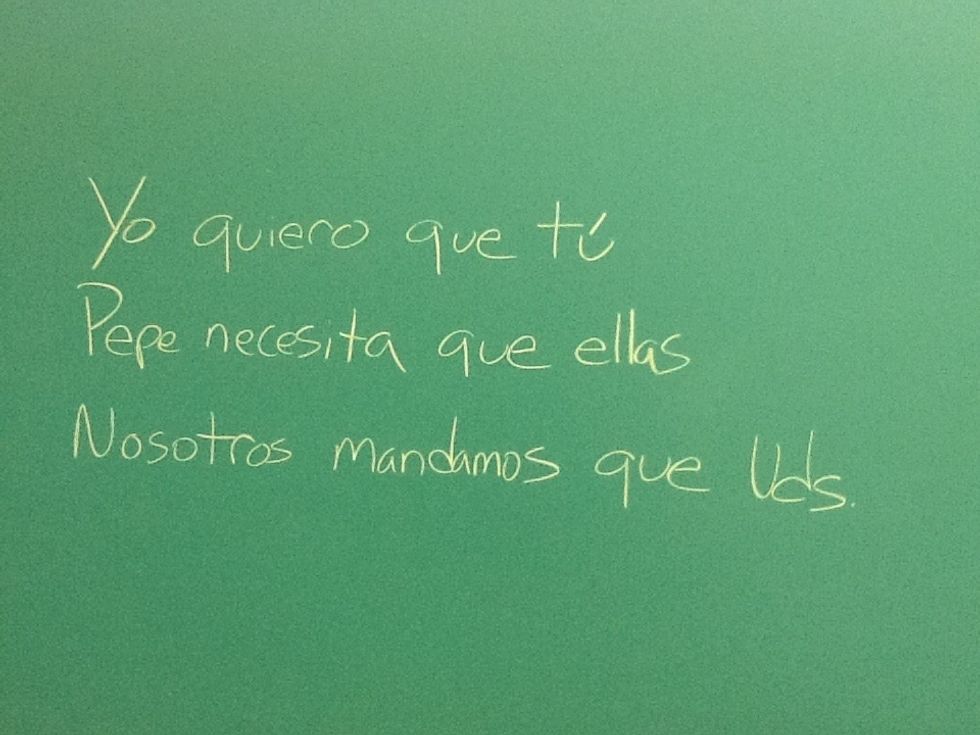 Now, you add a new subject. This new subject MUST be different from the first subject.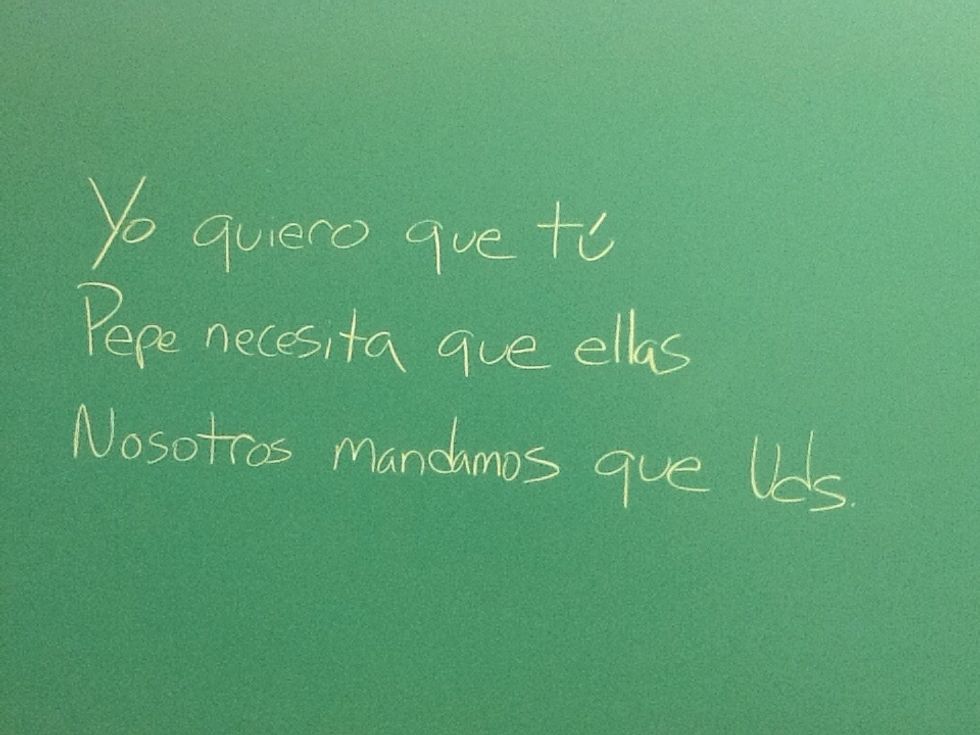 The next verb is in the subjunctive.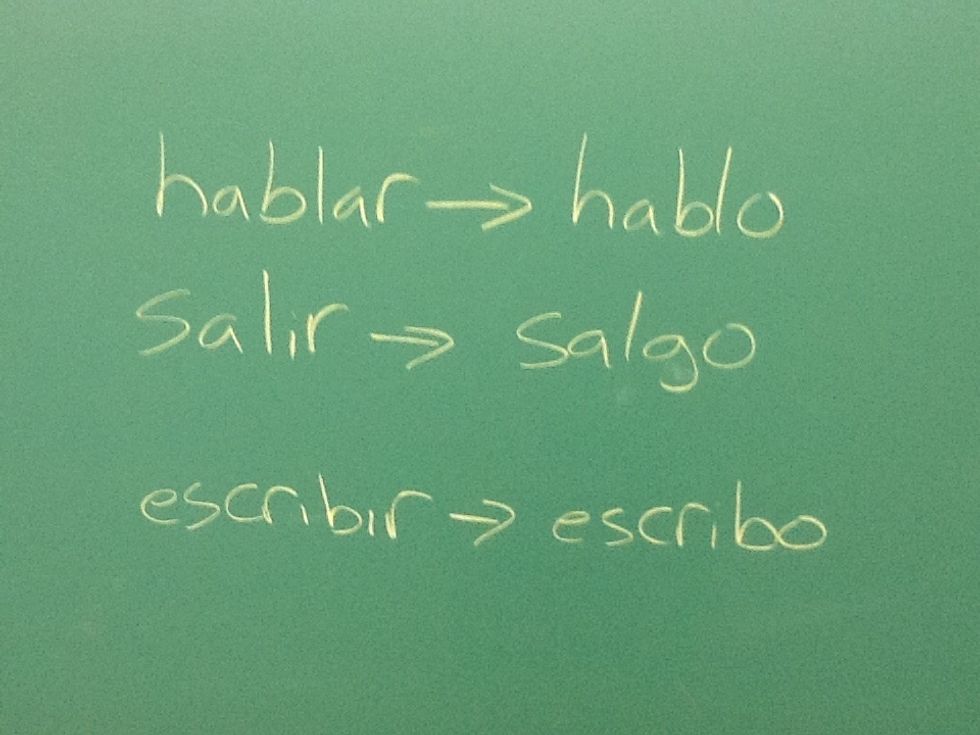 Put the new verb in the yo form.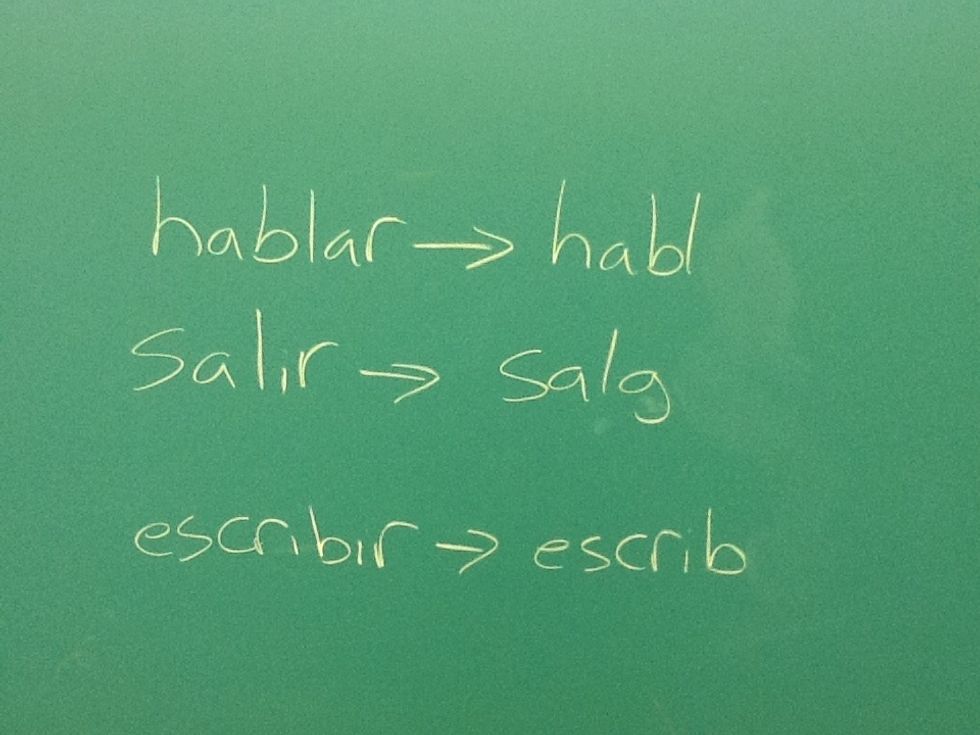 Drop the O.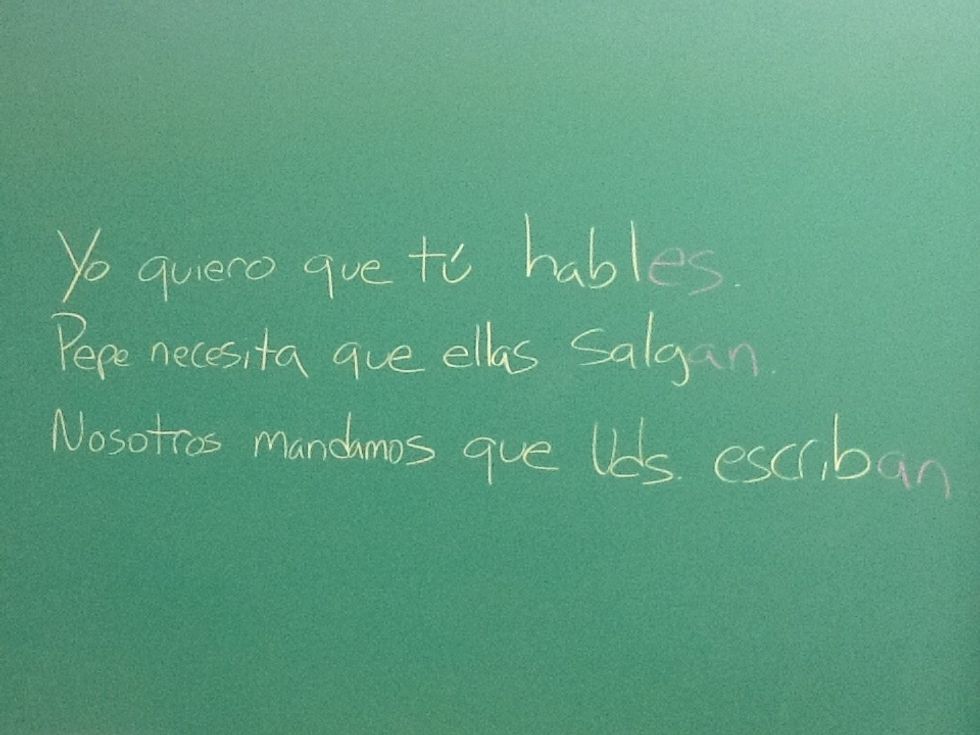 Add the subjunctive ending.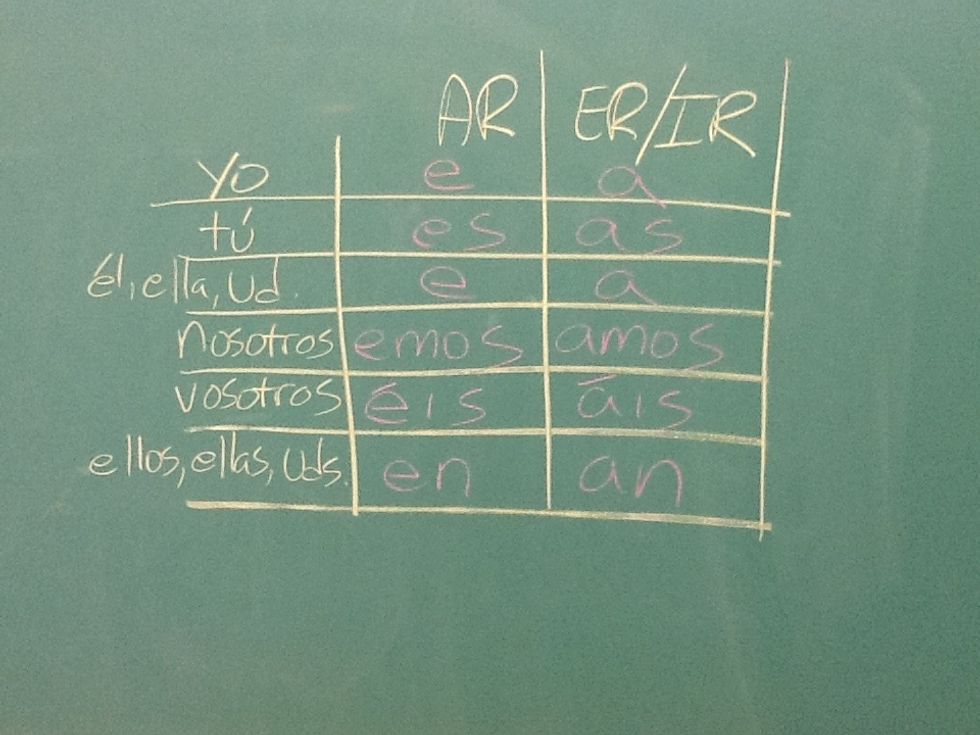 These are your subjunctive endings.
1.0 subject
1.0 verb expressing a wish, desire or suggestion
1.0 que
1.0 new subject
1.0 verb in the subjunctive