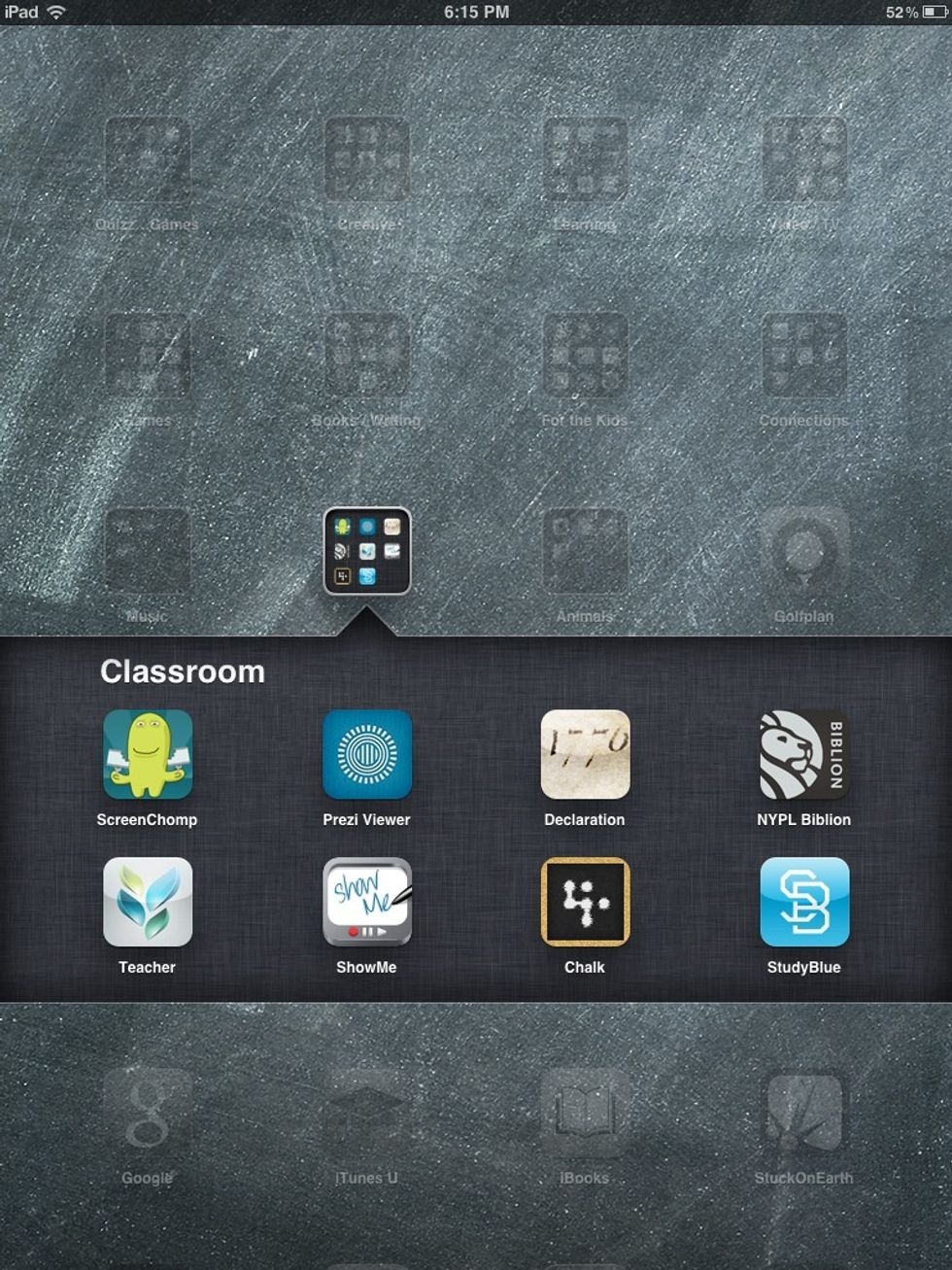 ScreenChomp is a recordable whiteboard app that provides you a quick and easy way to record lessons.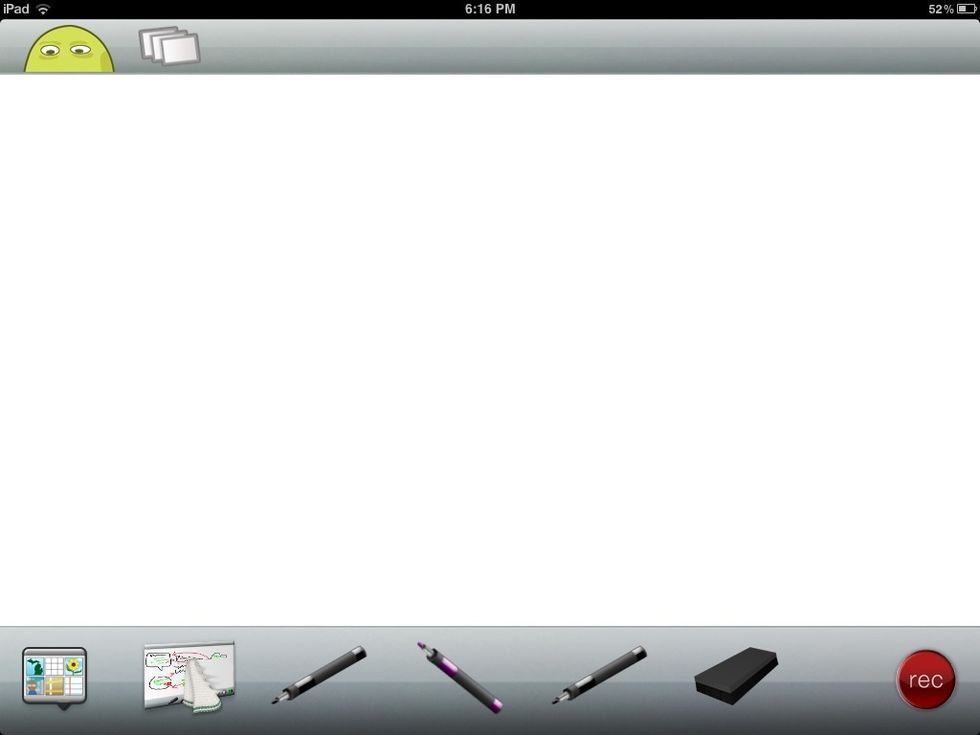 The board has five basic options. Starting at the bottom left is the change background option. You can add JPEGs / PDFs onto the board. The second icon is to clear the board.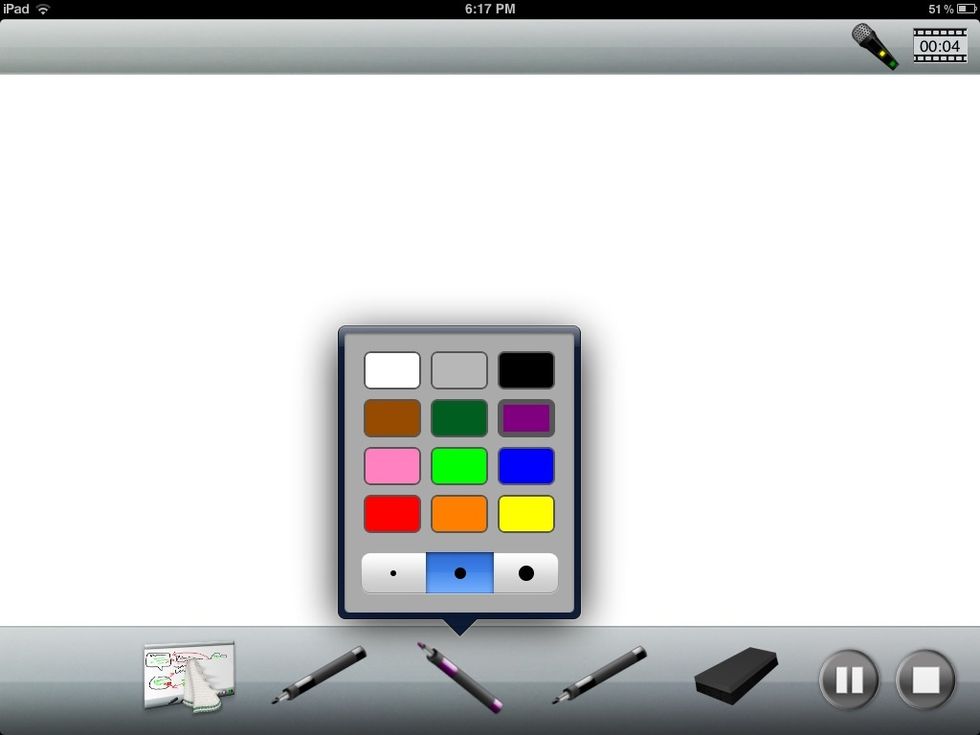 The third option includes three markers that have color and width option. Tap a marker to activate the option window.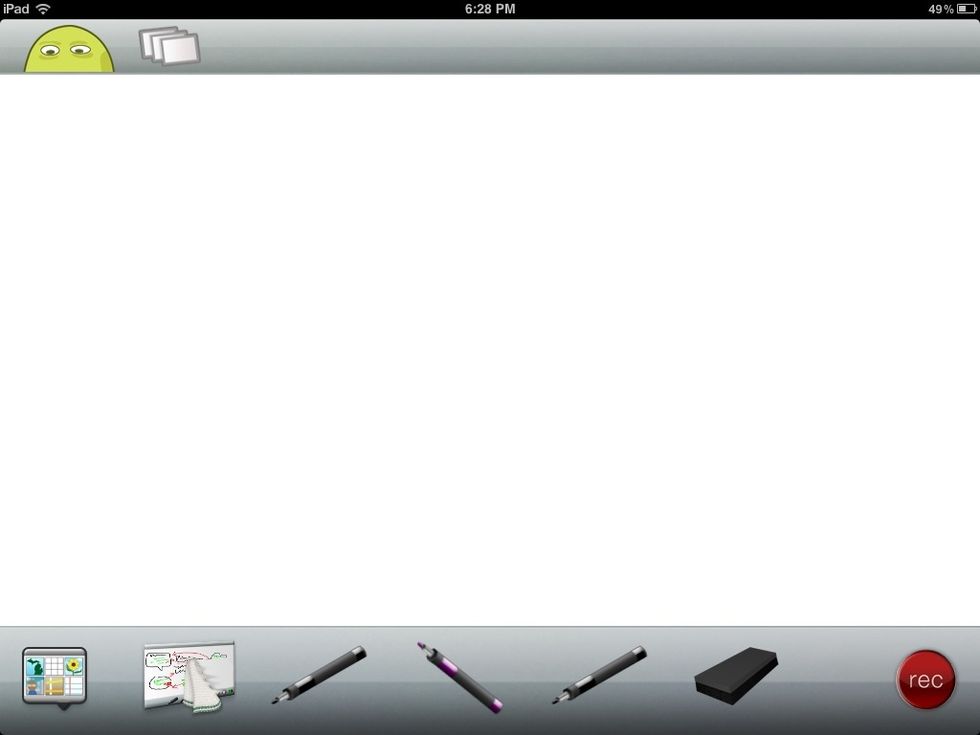 There is an eraser for small mistakes. The last function is the record button.
ScreenChomp gives you three seconds to get ready, then it records your physical and audio interactions with the board.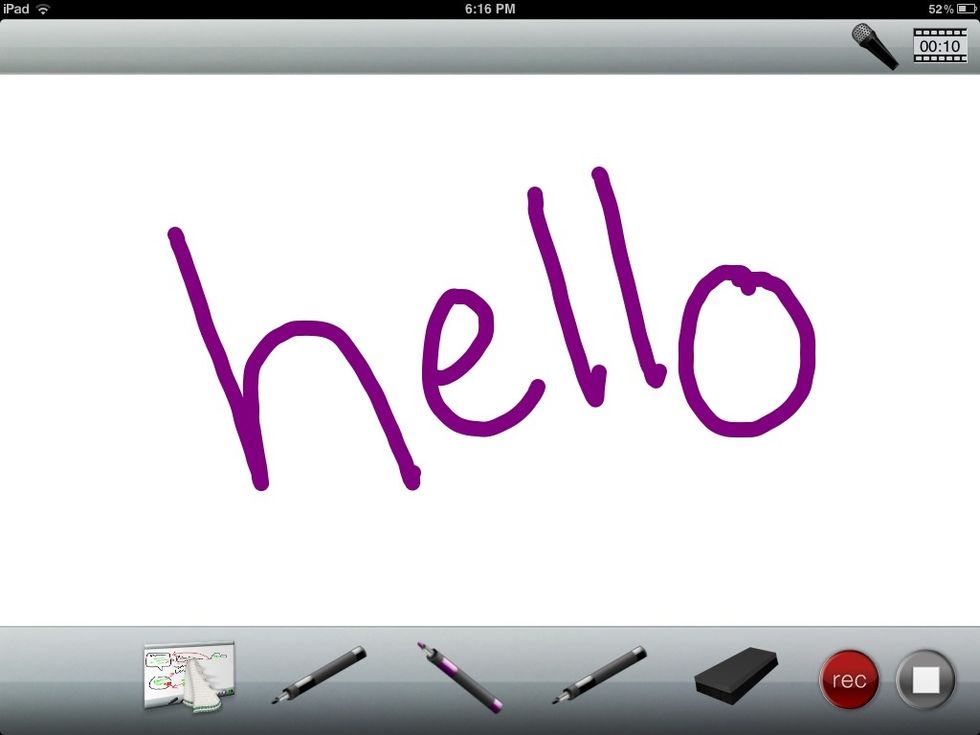 The white board does have 3 panes to work with. Touch the board with two fingers to scroll down. You can pause the recording to erase or make other changes, then hit record to continue your lesson.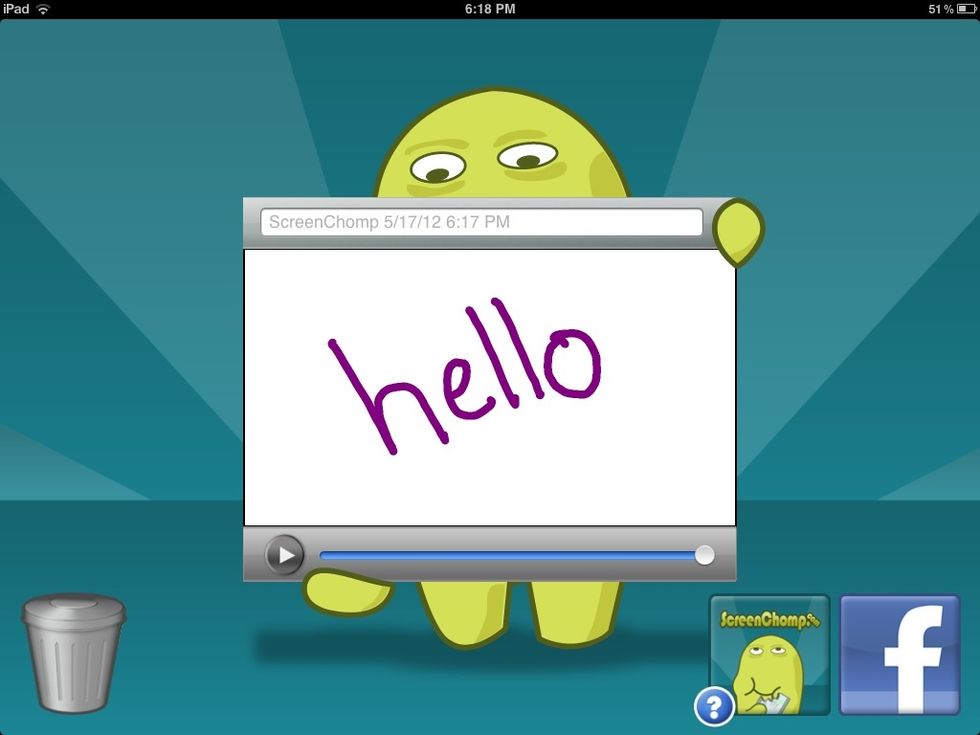 After you end the recording, you then get the opportunity to review the lesson before you save it. Press on the trashcan to delete your lesson if you are unhappy with the recording.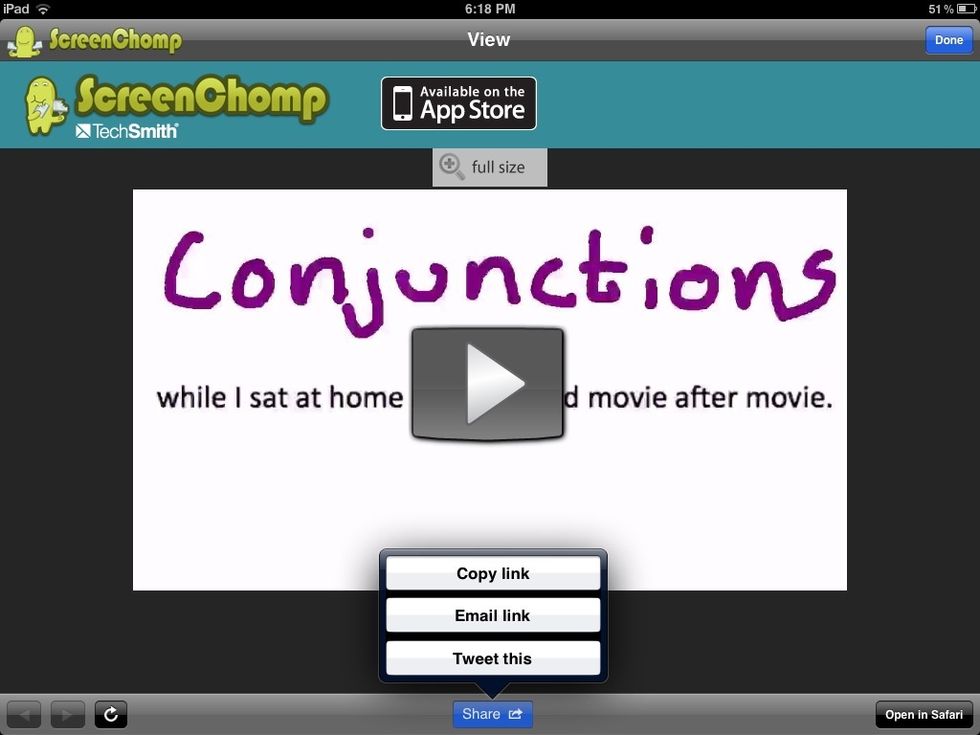 When the lesson is done you can publish it on Facebook or ScreenChomp. Once it is published you will then have a URL that you can share. All lessons are also stored on the app.