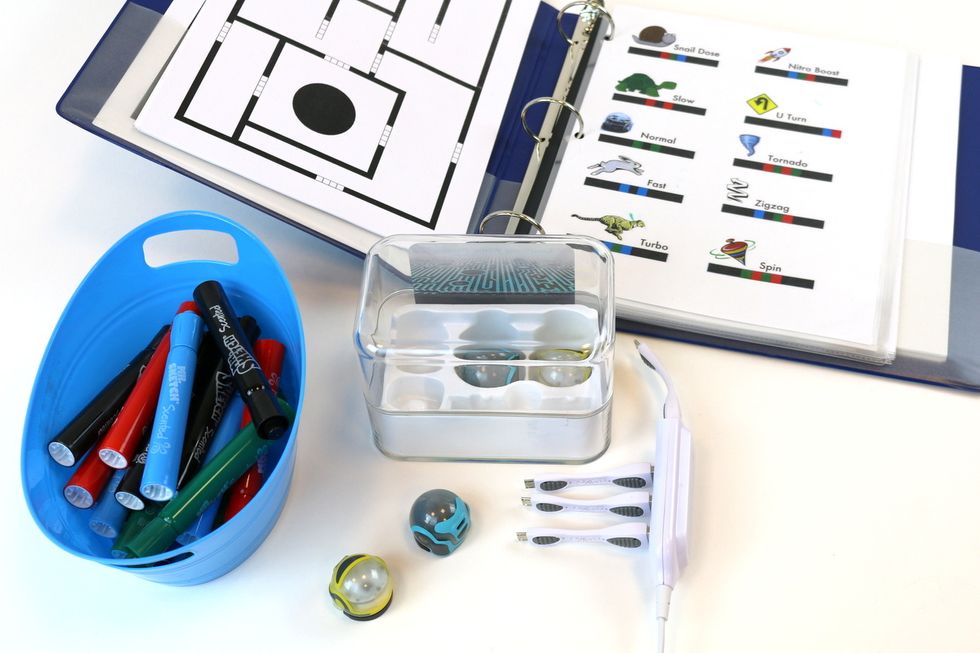 Here are the supplies for exploring coding with Ozobots. Refer to the supply list for details.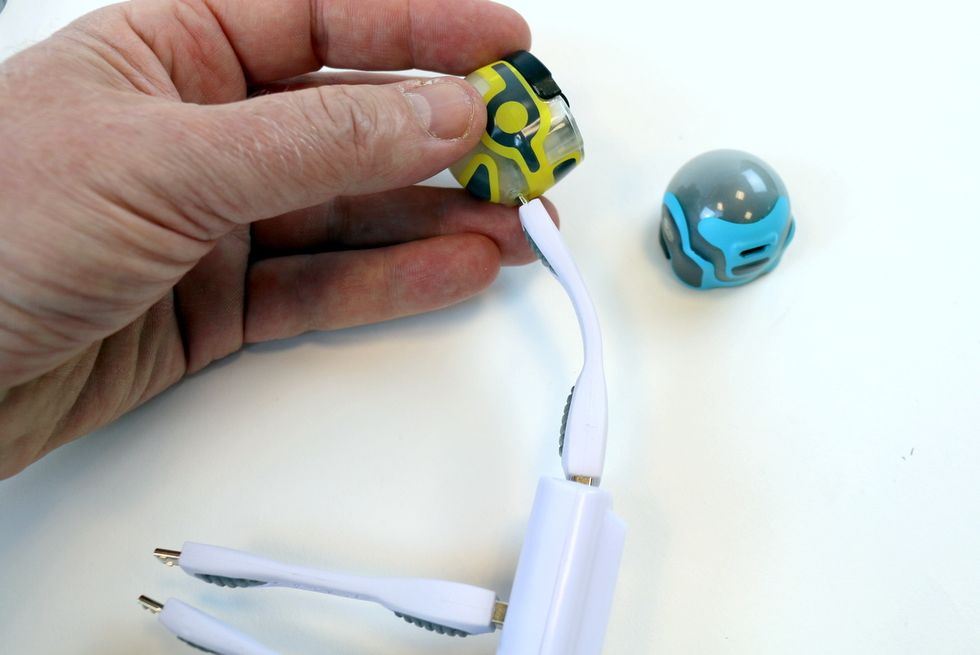 The Ozobots have rechargeable batteries. They use a USB cord that you carefully plug in when the Ozobots are low on charge.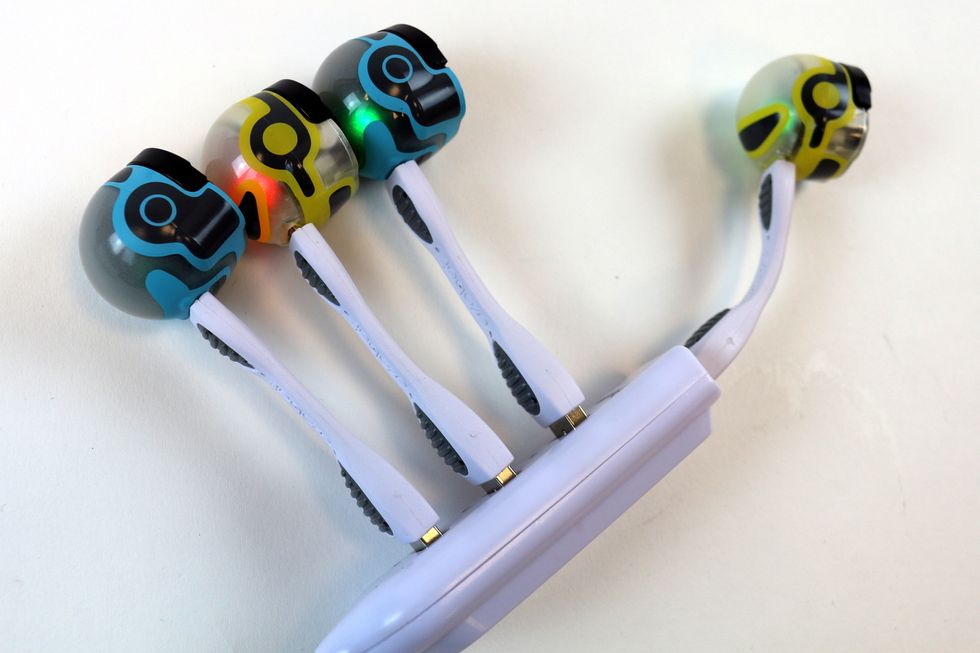 There are four Ozobots with the activity - three to use and one back-up. There is a 4 port adapter so all can be charged at the same time. They are fully charged when they glow with a steady green.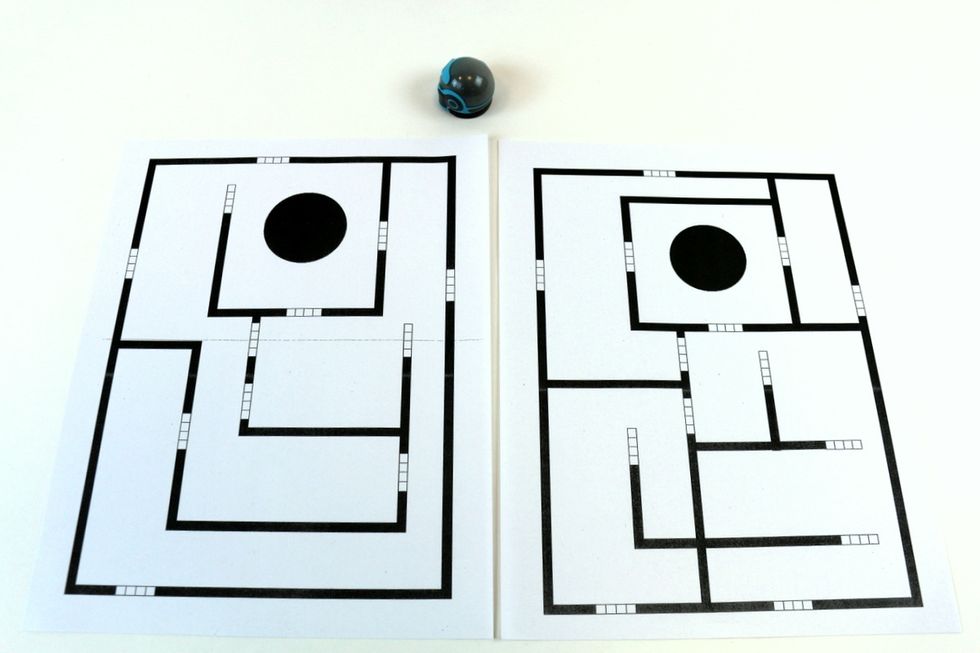 There are two templates for the Ozobots to explore. There are copies in the binder. These both have open areas to color in to program the Ozobots.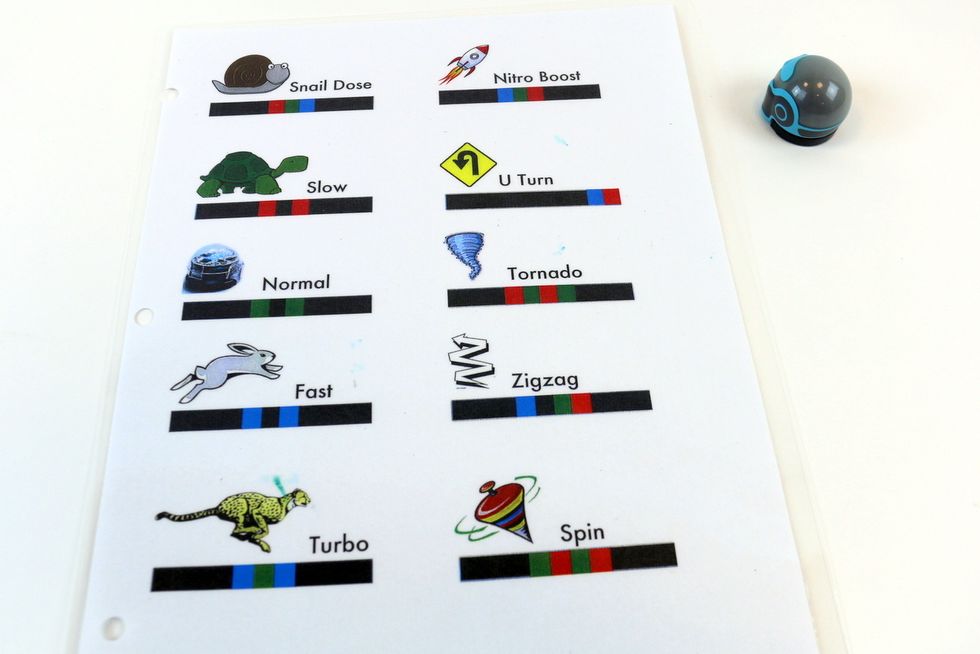 This is the color-code legend. Each specific sequence of colors programs the Ozobot when it rolls over them to do different behaviors - such as speed and turns. These are stored in the binder.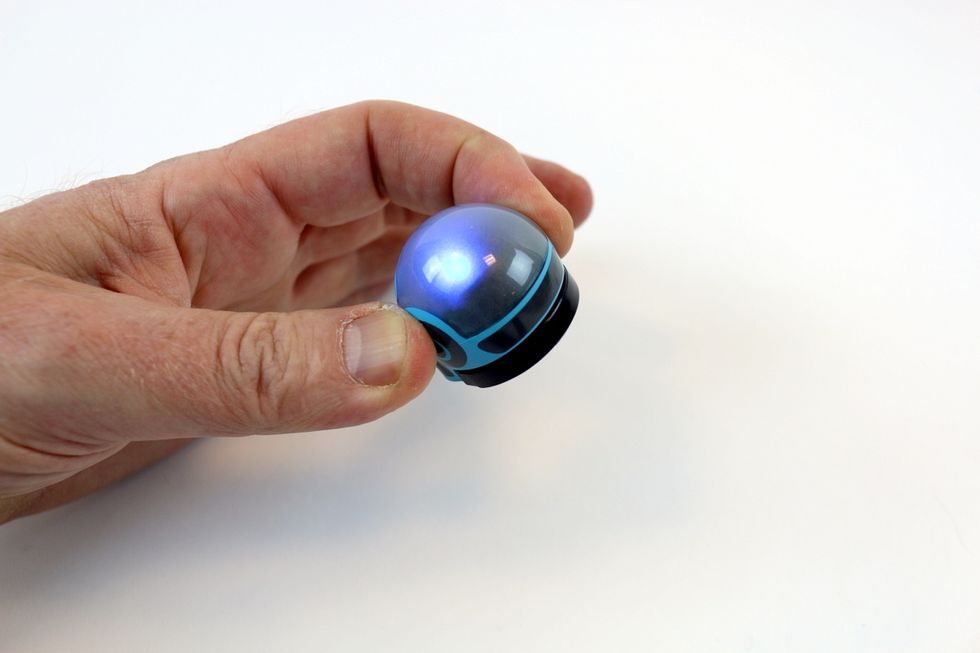 To turn on the Ozobot, squeeze the power button quickly once. The button is a small circular spot on the side of the Ozobot.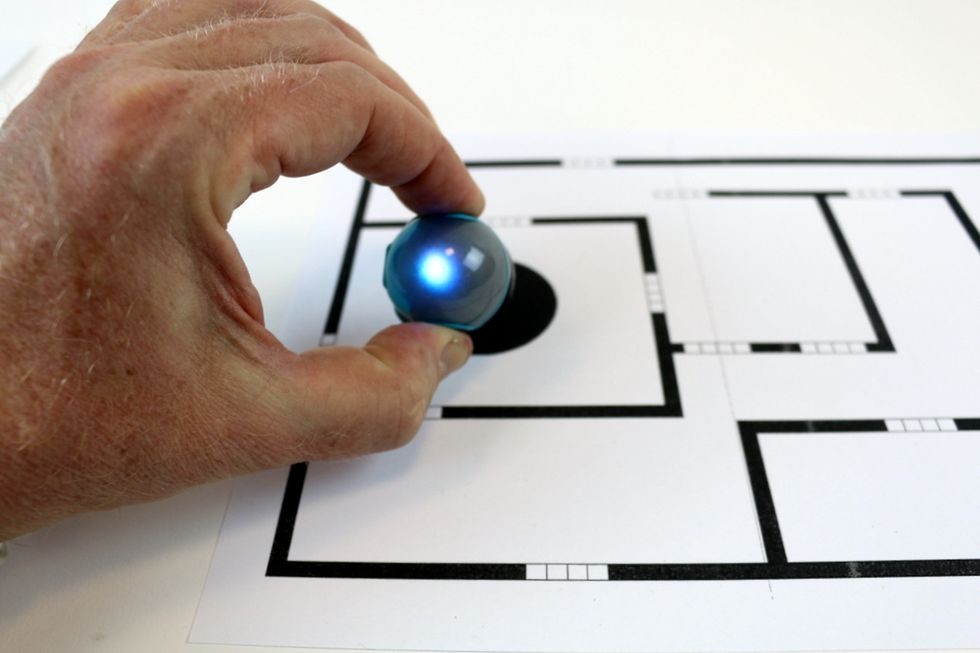 You'll need to calibrate your Ozobot since it reads the colors on your paper. Hold the button down until the Ozobot LED turns white then quickly set it down on the black circle.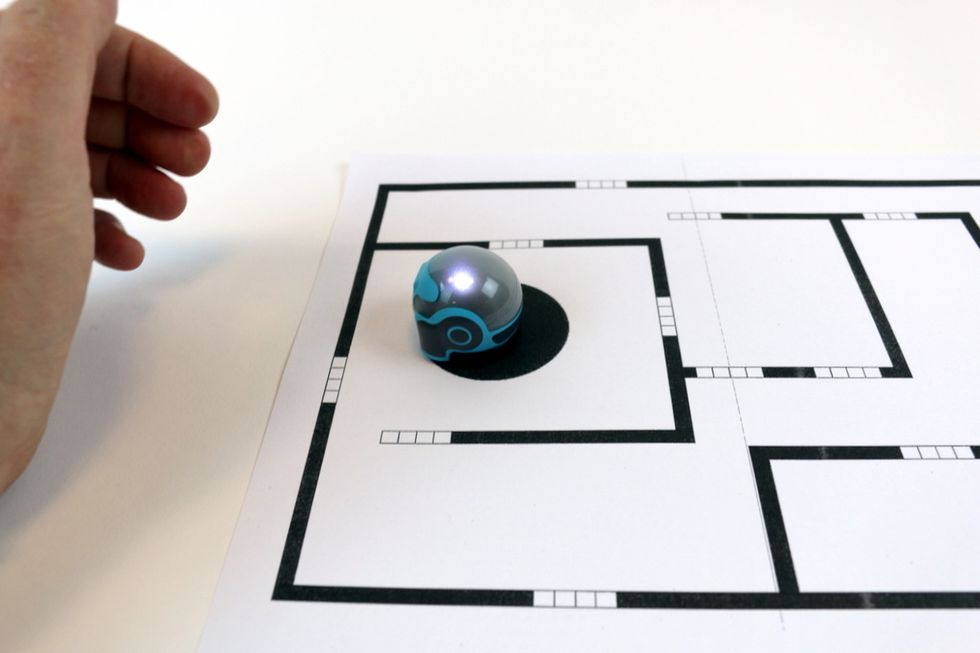 The Ozobot will then calibrate, moving to the edges of the circle until it sees white. The LED will flash green if successful. You should do this each time when you draw your path as well.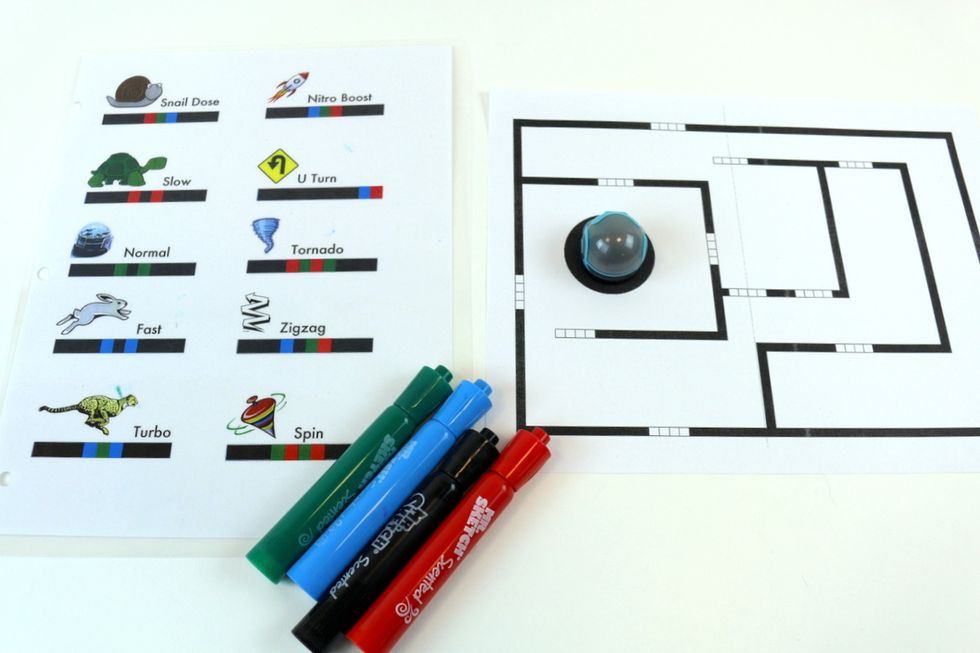 We have 4 colors to program the Ozobots with. The Ozobot reads a series of color spots as a "programming" language.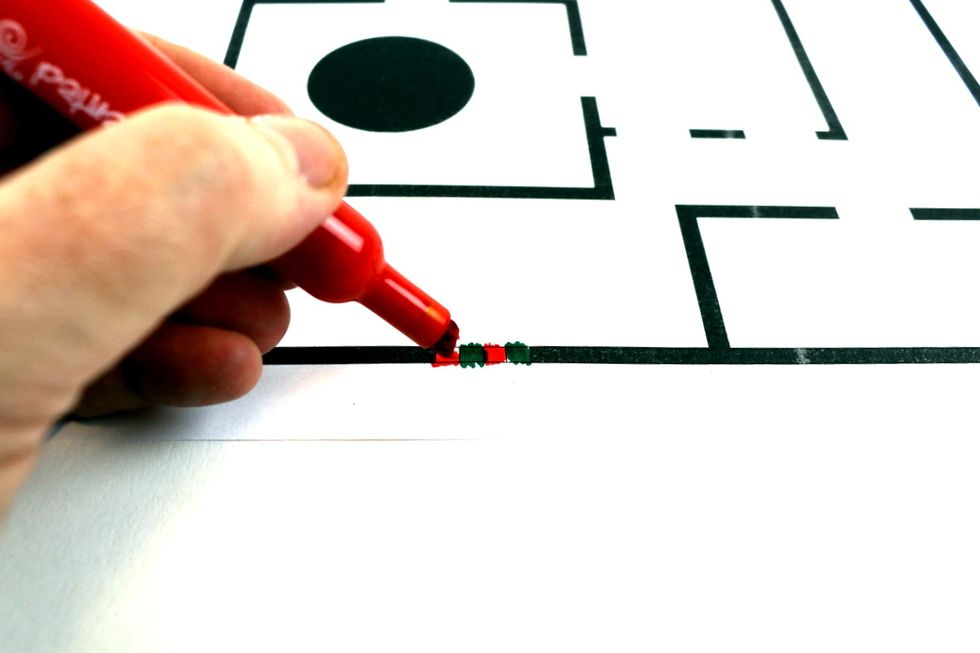 Try out a sequence by coloring the open blocks on the template from the legend. This color series tells the Ozobot to "spin".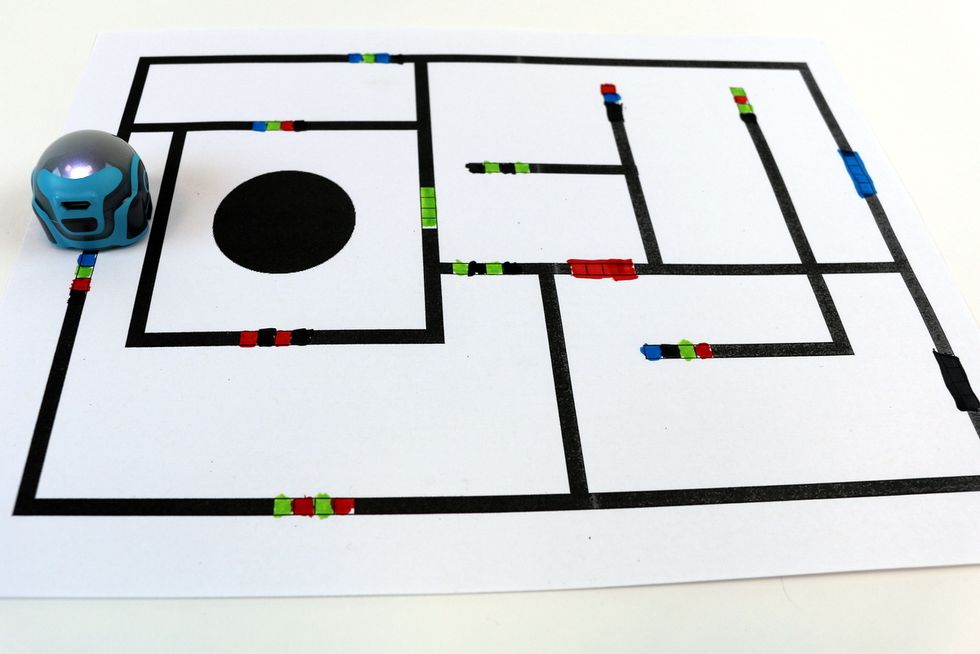 Once you've filled out the blank areas of the paths, turn your Ozobot on and set it on the black line to begin to follow and read the codes. Notice the solid colors - what happens when it reads these?
You also can draw your own Ozobot maze. Start with a circle - you'll use this to calibrate. Use the wide part of the marker to make continuous wide lines. Leave gaps for color code.
Once ready, calibrate your Ozobot on the start of your maze.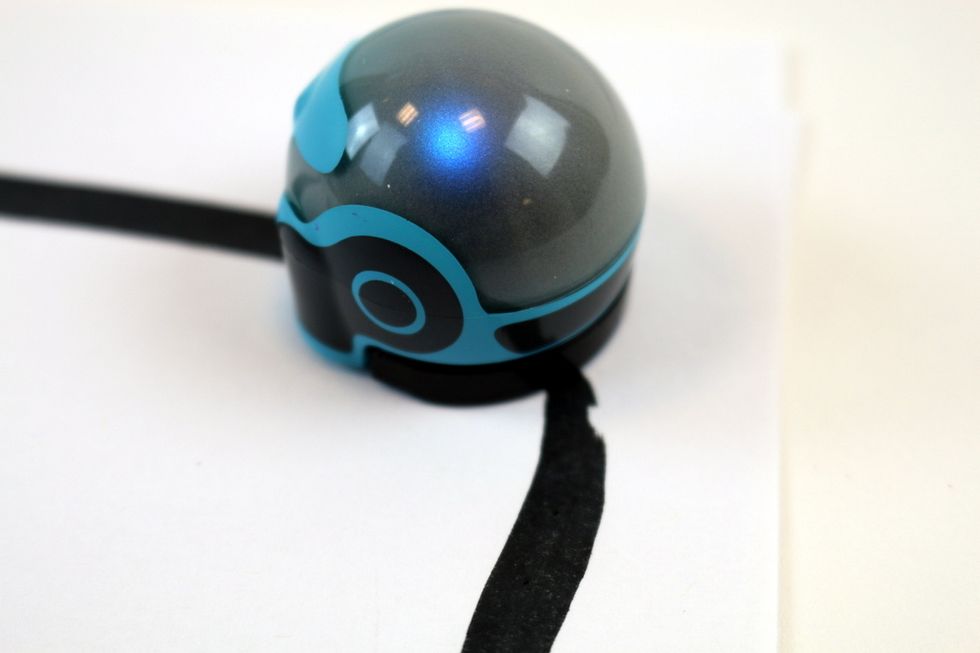 If the lines are too narrow in regions, the Ozobot will stop moving. You can fix this easily.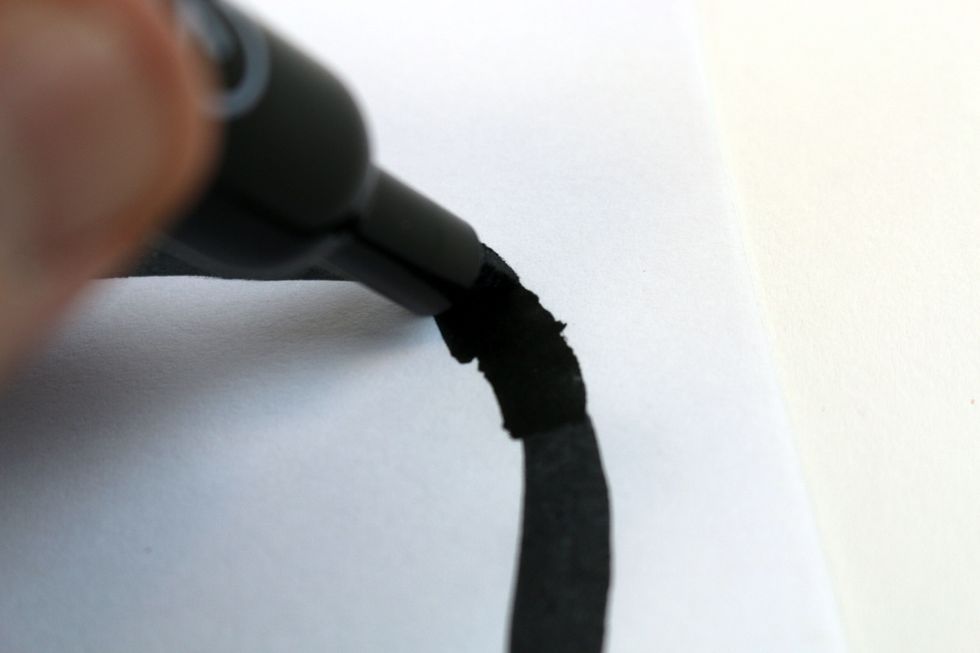 Just use your black marker to widen the black line. Very simple road repair!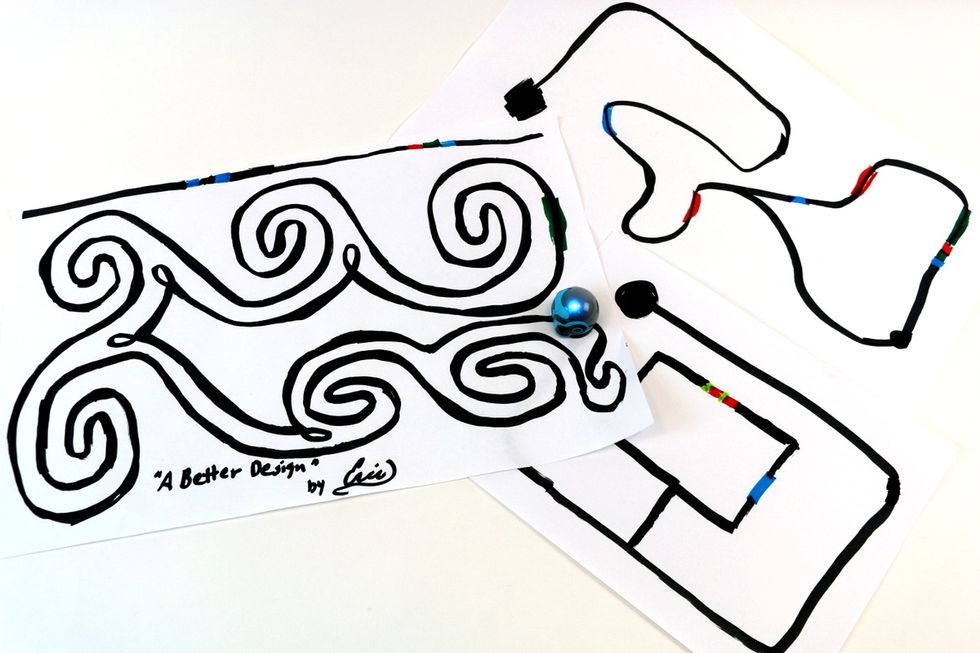 Play with different mazes and paths, curved and straight. Can your Ozobot get to the finish? Try telling a story or a dance with your Ozobot and color codes!
Ozobot(s)
2.0 Blank Path Templates
Black, Blue, Green, Red markers
Blank Copy Paper
USB Charger for Ozobots
Binder with Color Code Legends, Teacher Guide