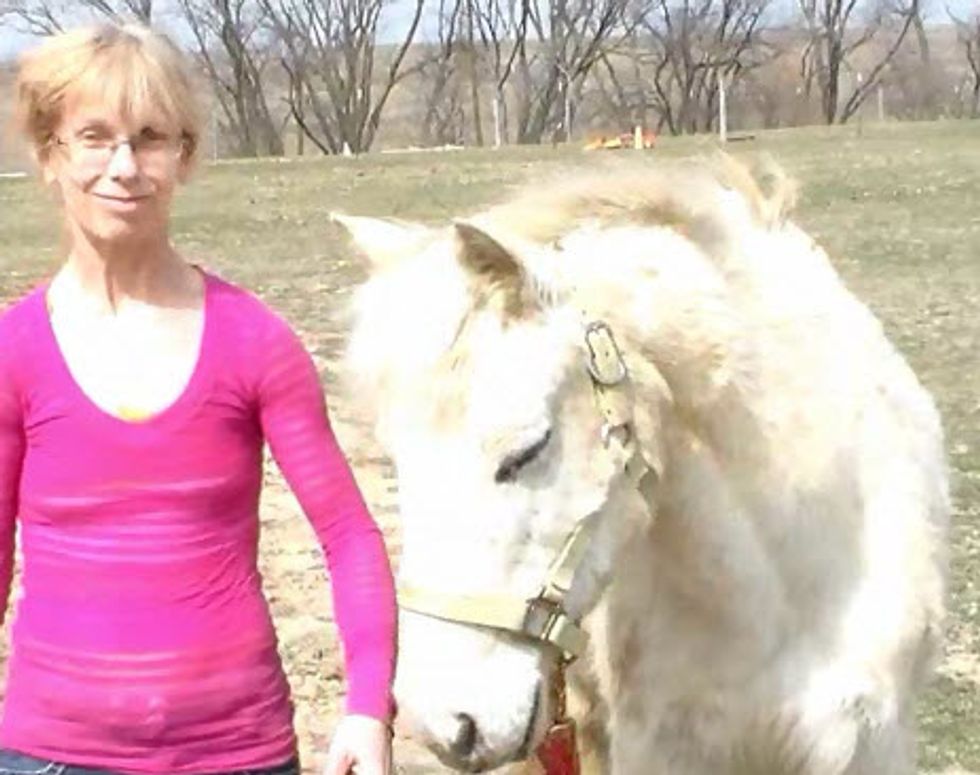 1. Start with your horse on the ground.
2. Make your horse feel comfortable by doing something she likes (Dottie likes to be brushed).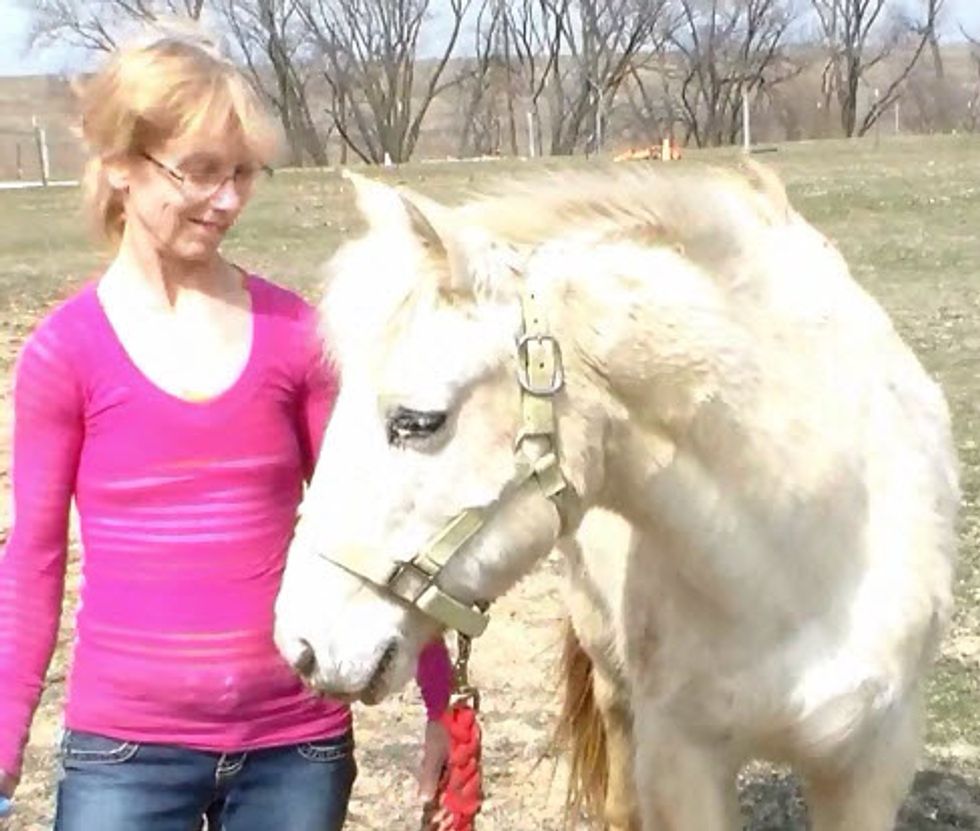 3. Start getting her used to the One Rein Stop by pulling her nose to her one side on the ground.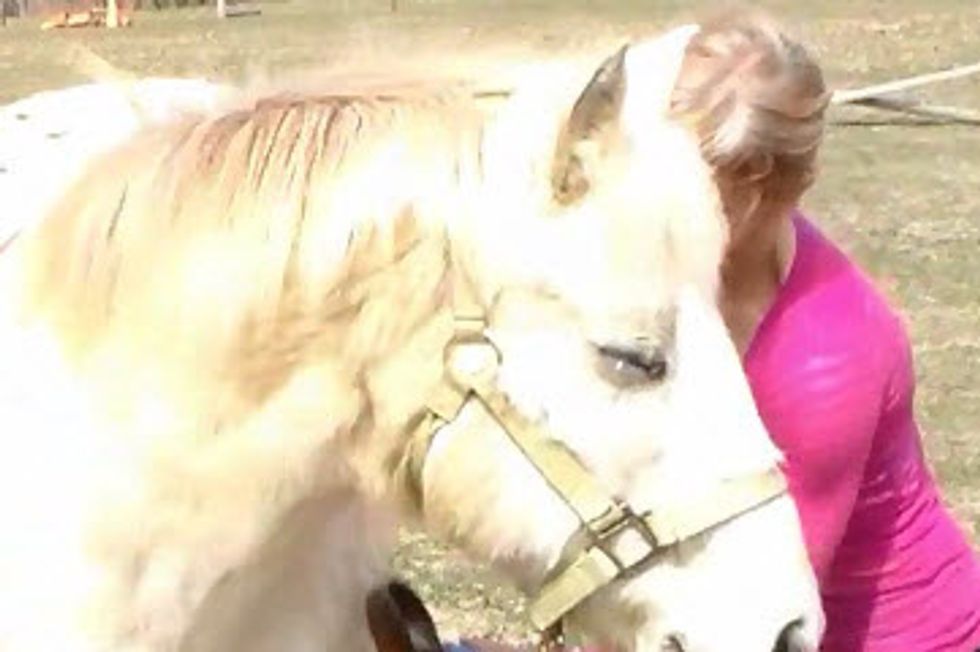 4. Be sure to pull her nose to her other side as well (again, on the ground).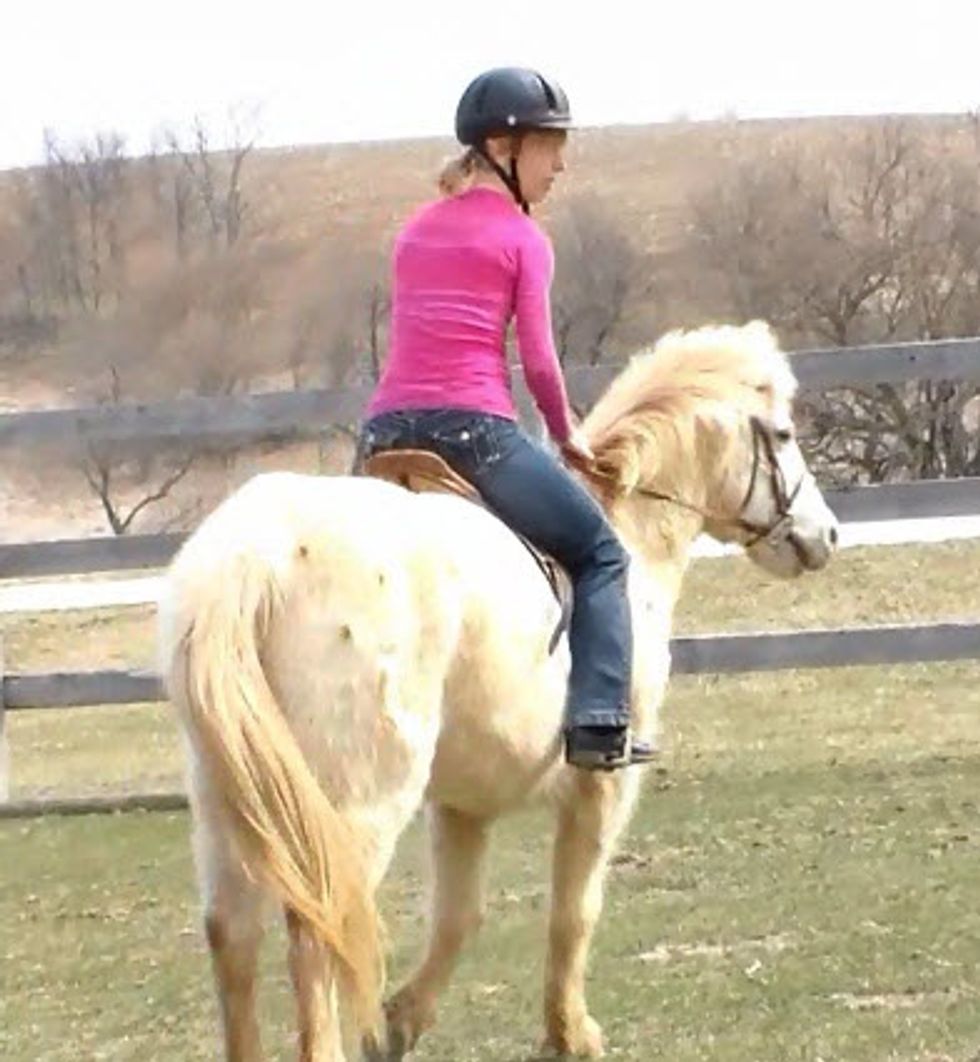 5. Next practice gently pulling your horse's nose to her shoulder mounted but standing (don't walk yet).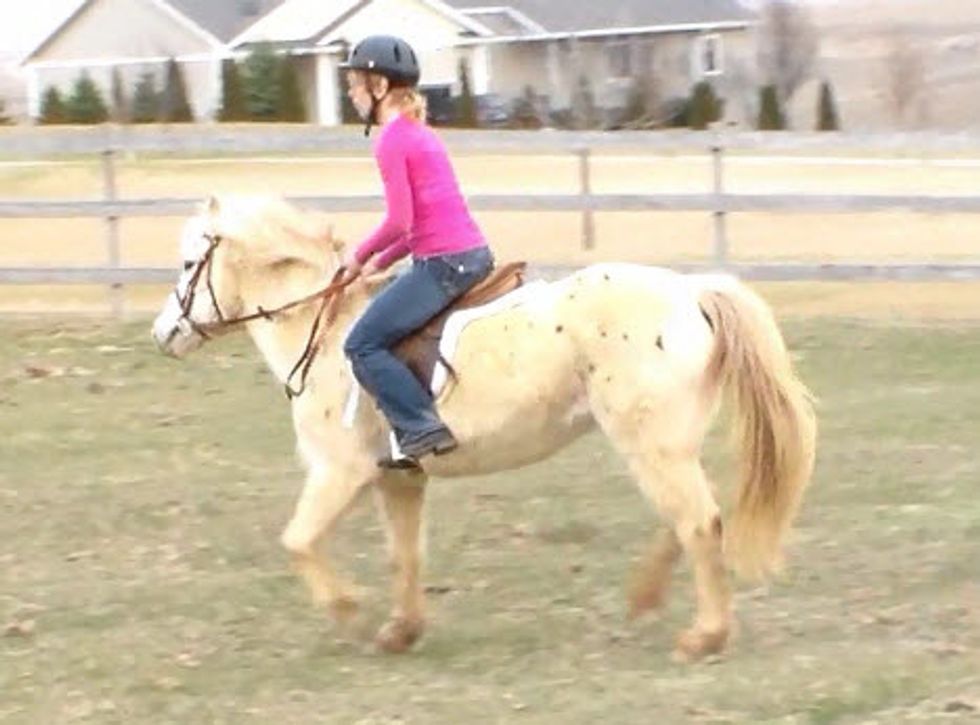 6. When you and your horse are ready, start your horse at a walk.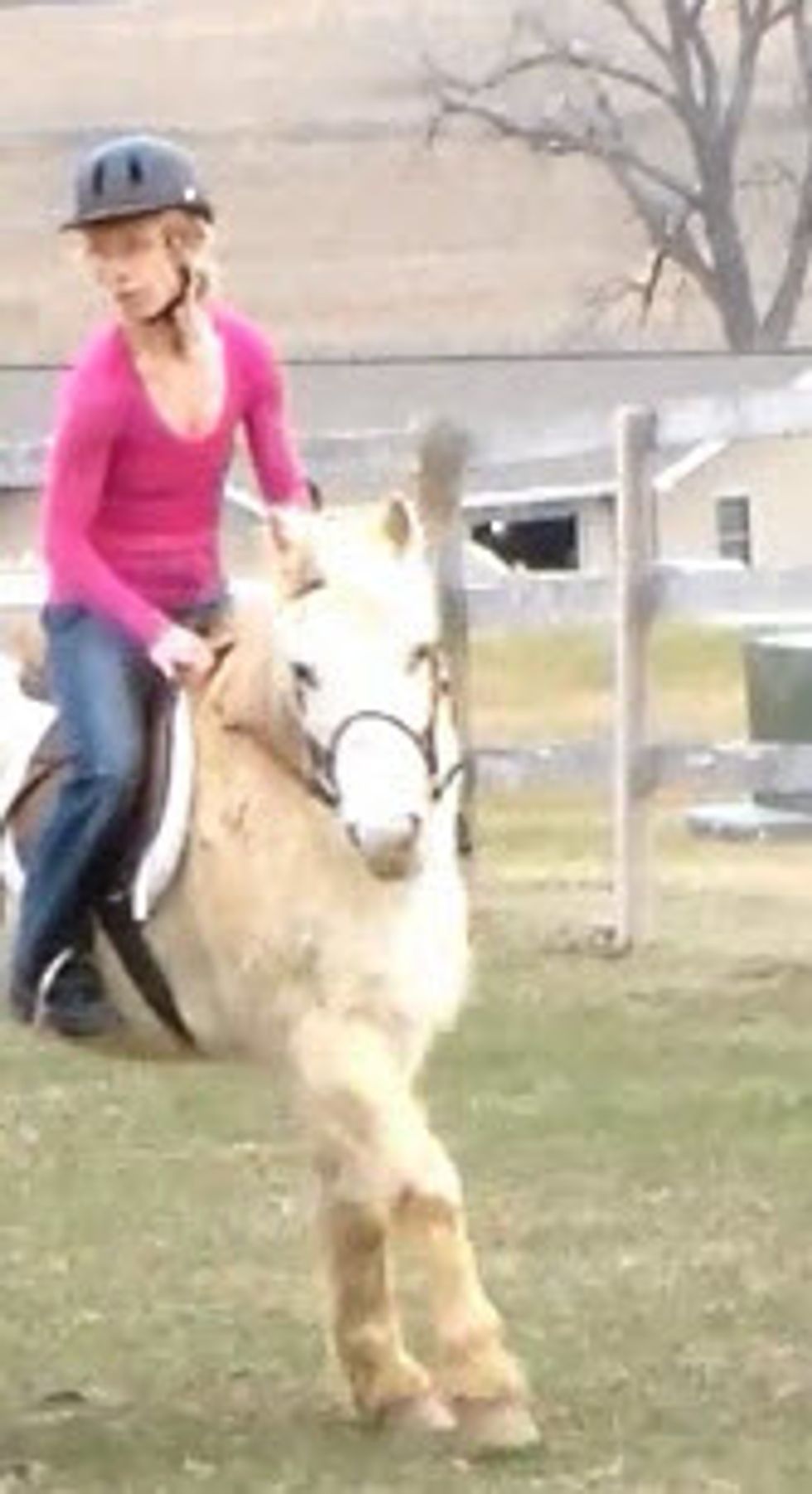 At a walk, reach for the rein with your right hand and pull your horse's nose to her shoulder, just as you did on the ground and standing.
8. Be sure to repeat on the other side.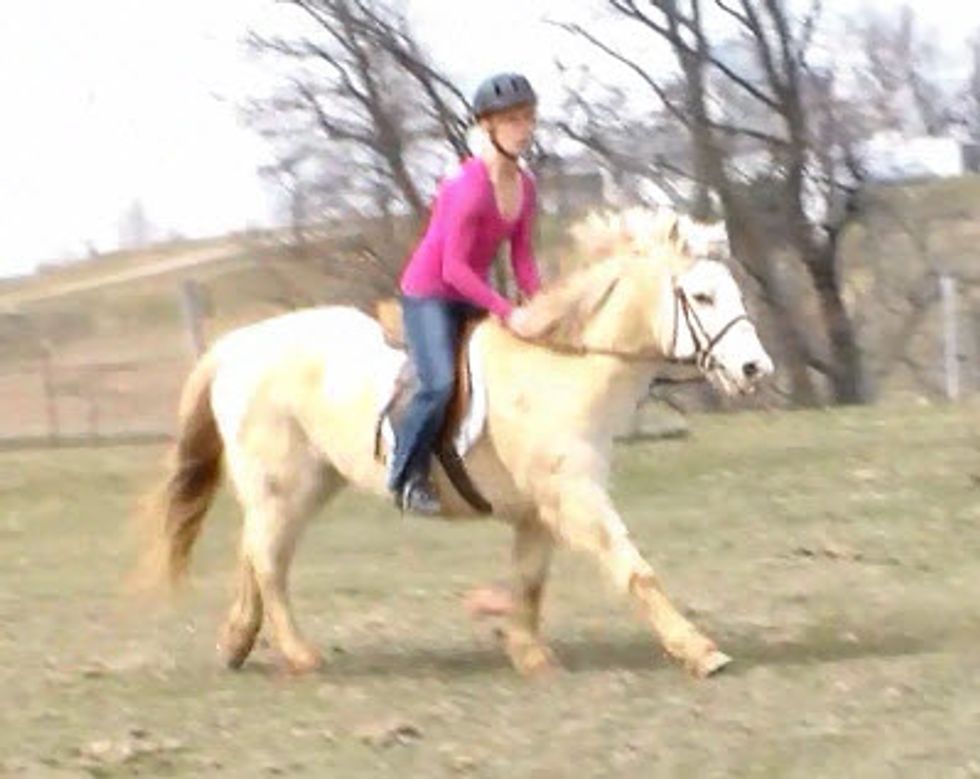 9. Once your horse is comfortable with the one rein stop on the ground, standing, and walking, you can practice it at the trot and canter.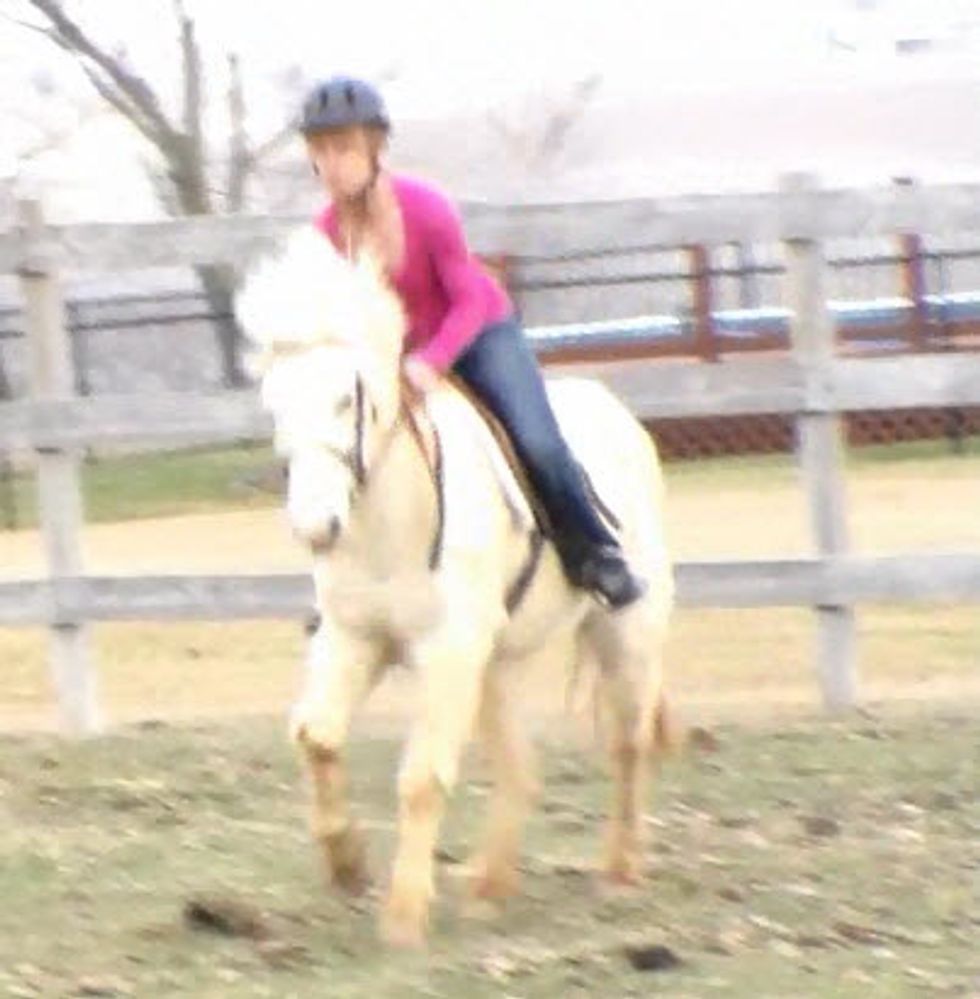 10. Now that your horse is used to you bringing her nose to her shoulder, you can use this strategy in an emergency runaway horse situation.
The creator of this guide has not included tools