Google just added Google Now to their iOS google app. Google now has been on android for a while now but it's finally in iOS. It's missing a few features but I'm sure they'll add them on later updates
If you're unfamiliar with google now. In my opinion it has an advantage over siri in some areas. Mainly because its location based and/or time based.
When you first install or update the free google search app. It'll give you a short walk through. Be sure to watch the video.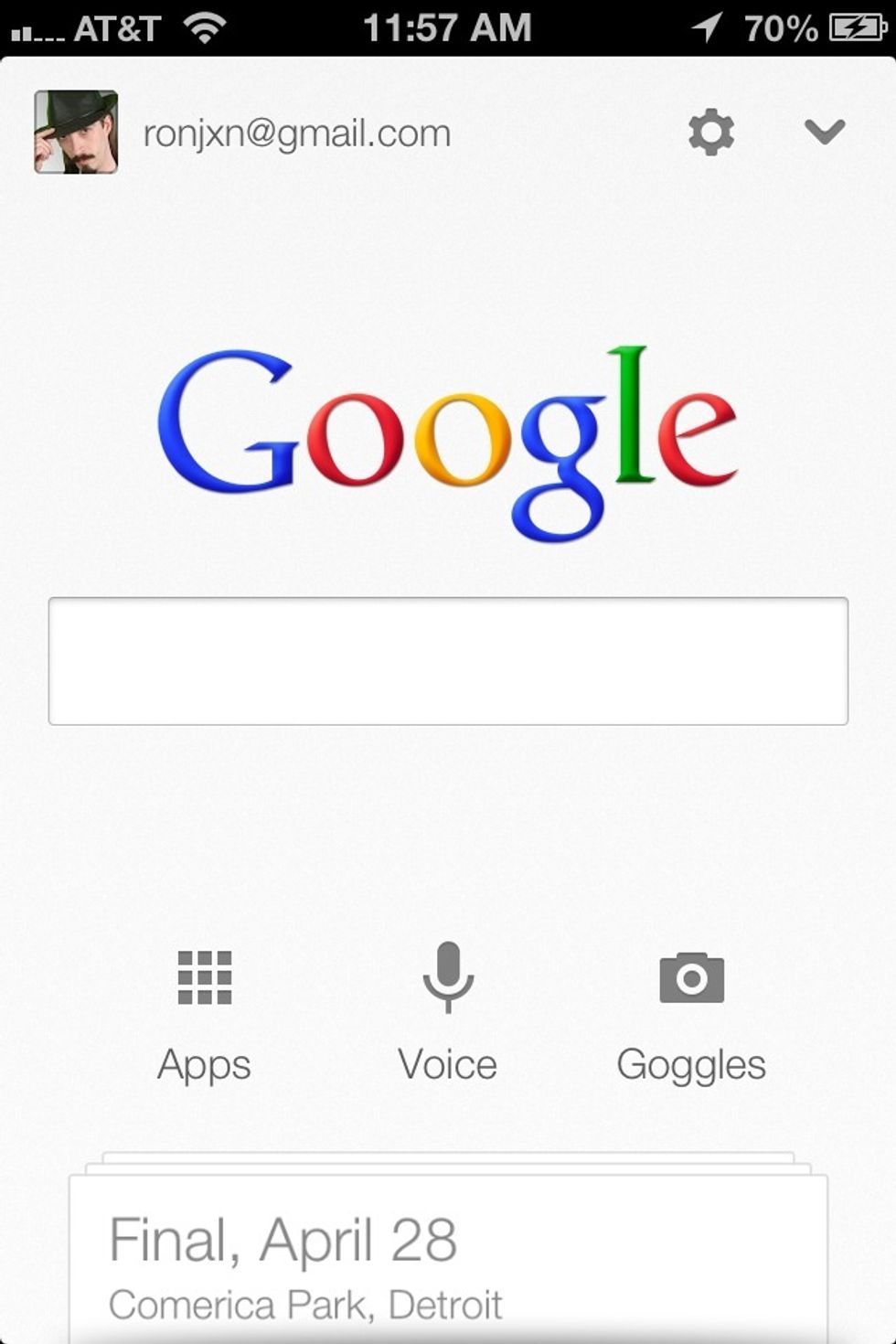 Google now is kind of like digital sticky notes that give updated information. See this image in full size. The notes (called cards) are at the bottom. Just swipe up to open them.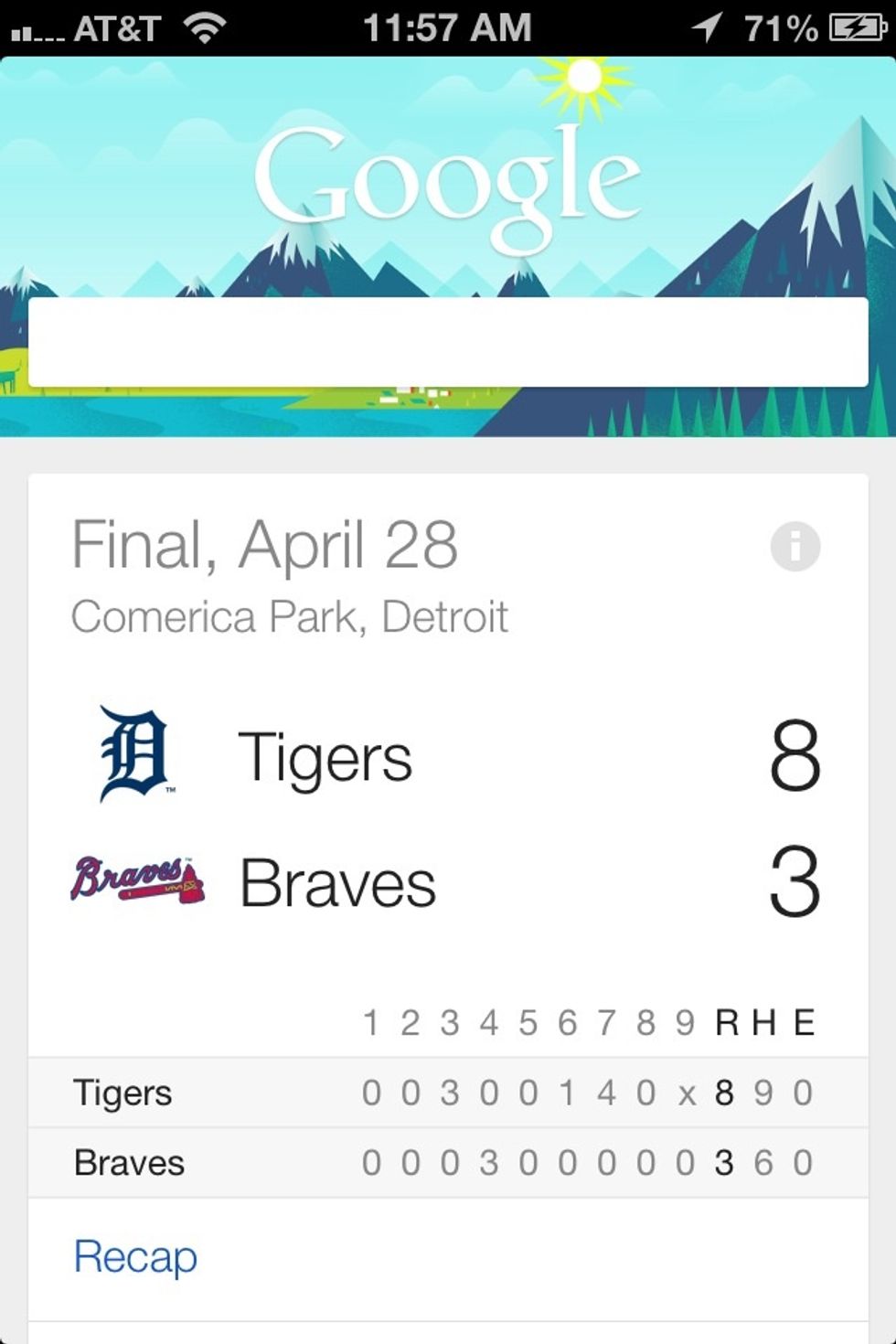 When you swipe up all your cards will display on the screen to scroll through. If there's a card there you don't want to see right now. Just swipe them away to the left or right.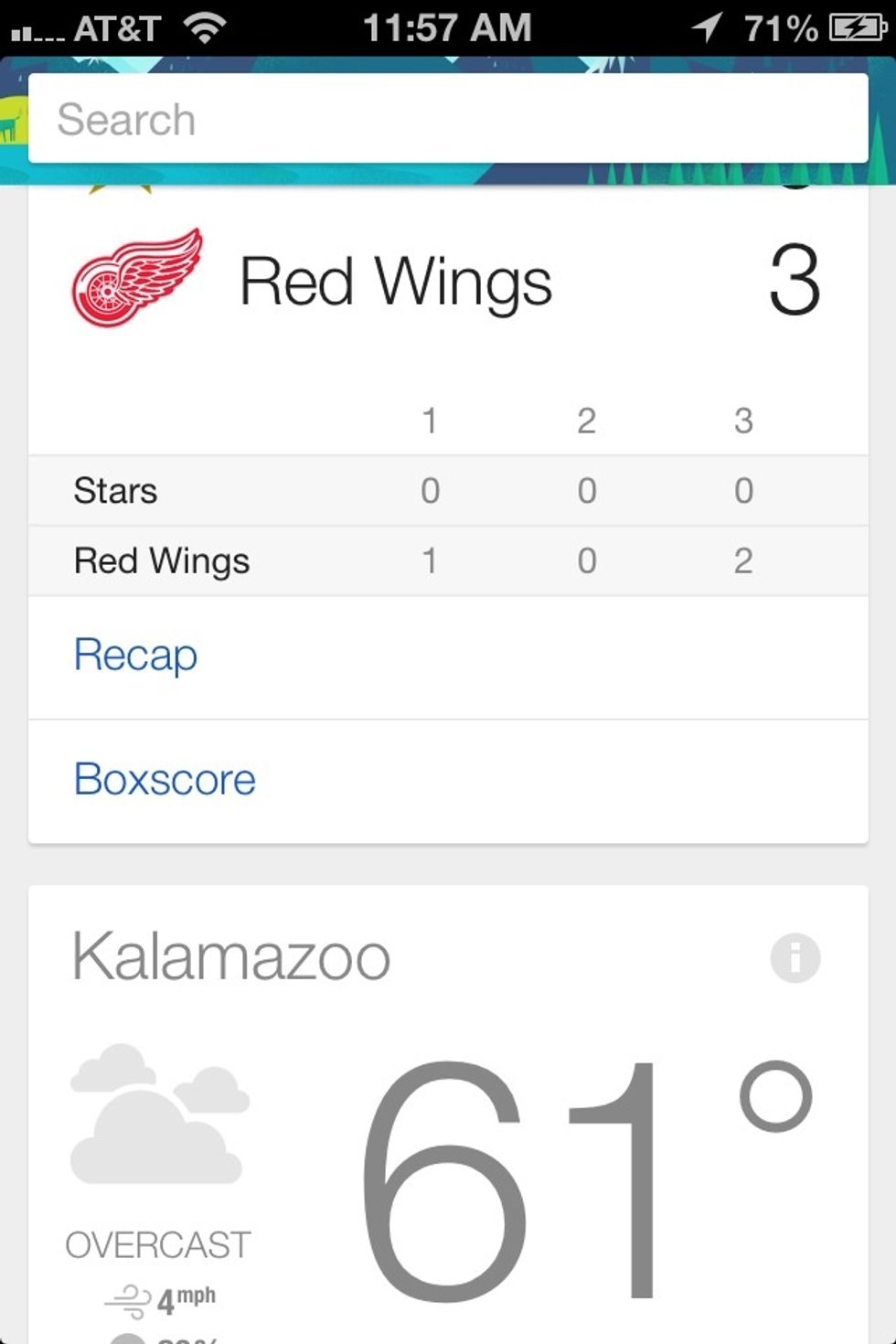 Get real time sports updates. The cards will display the current scores and other information about the game.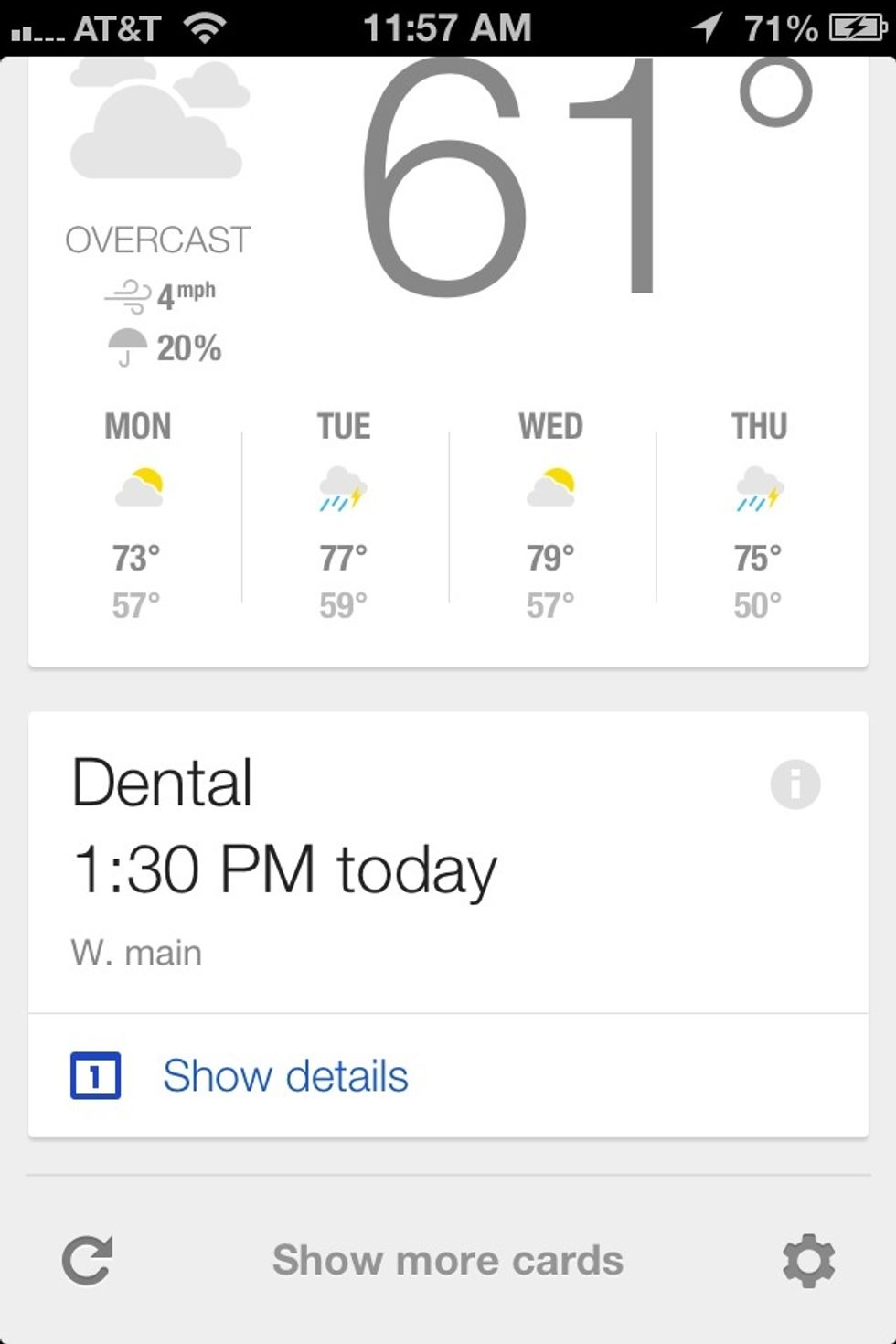 Also see the current weather and anything you have on your google calendar. Unfortunately it won't allow you to add to your calendar by voice yet. I hope they'll add this feature soon.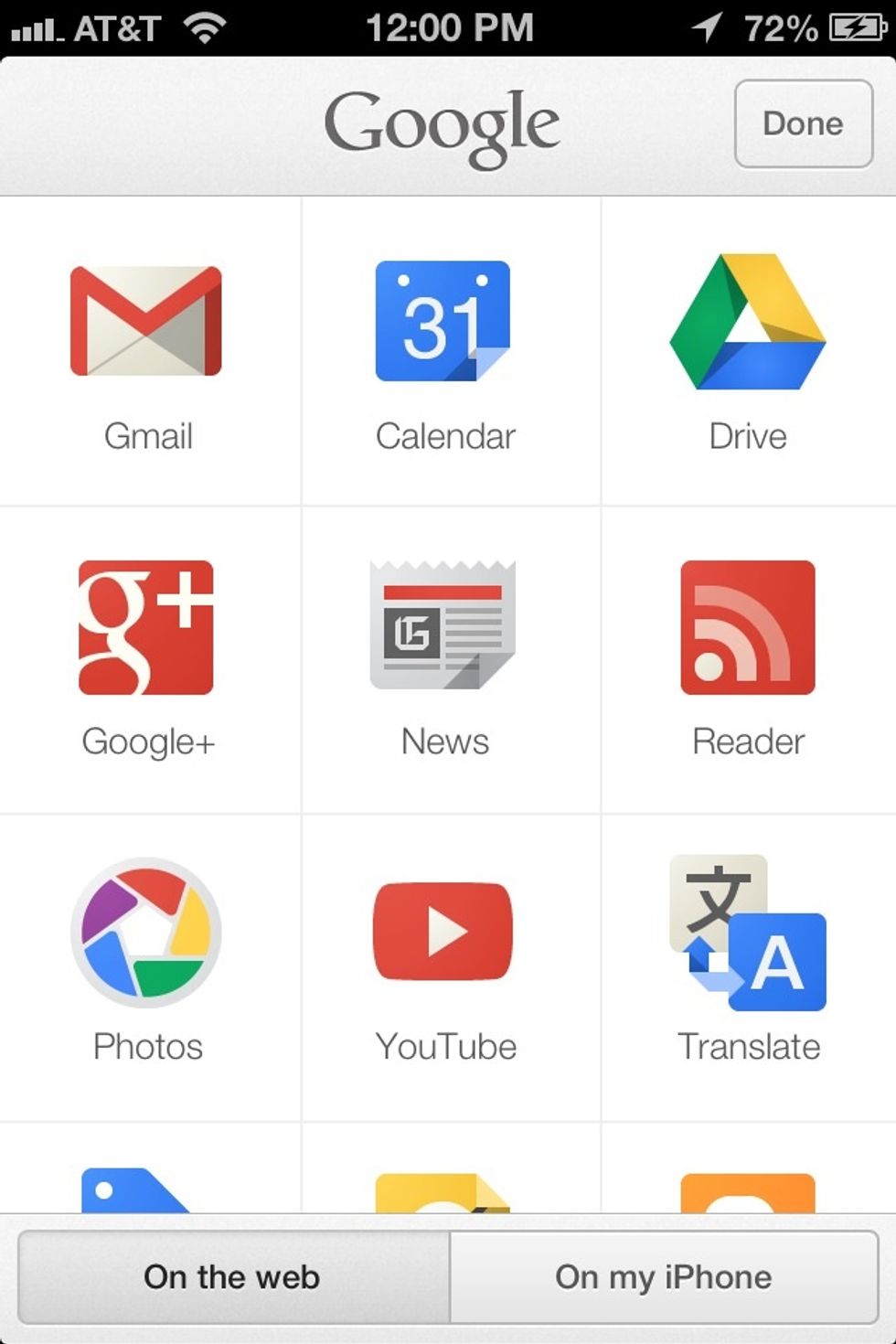 For now you'll have to go into the apps section then add your events and reminders to the google calendar manually. But they will display on a google now card.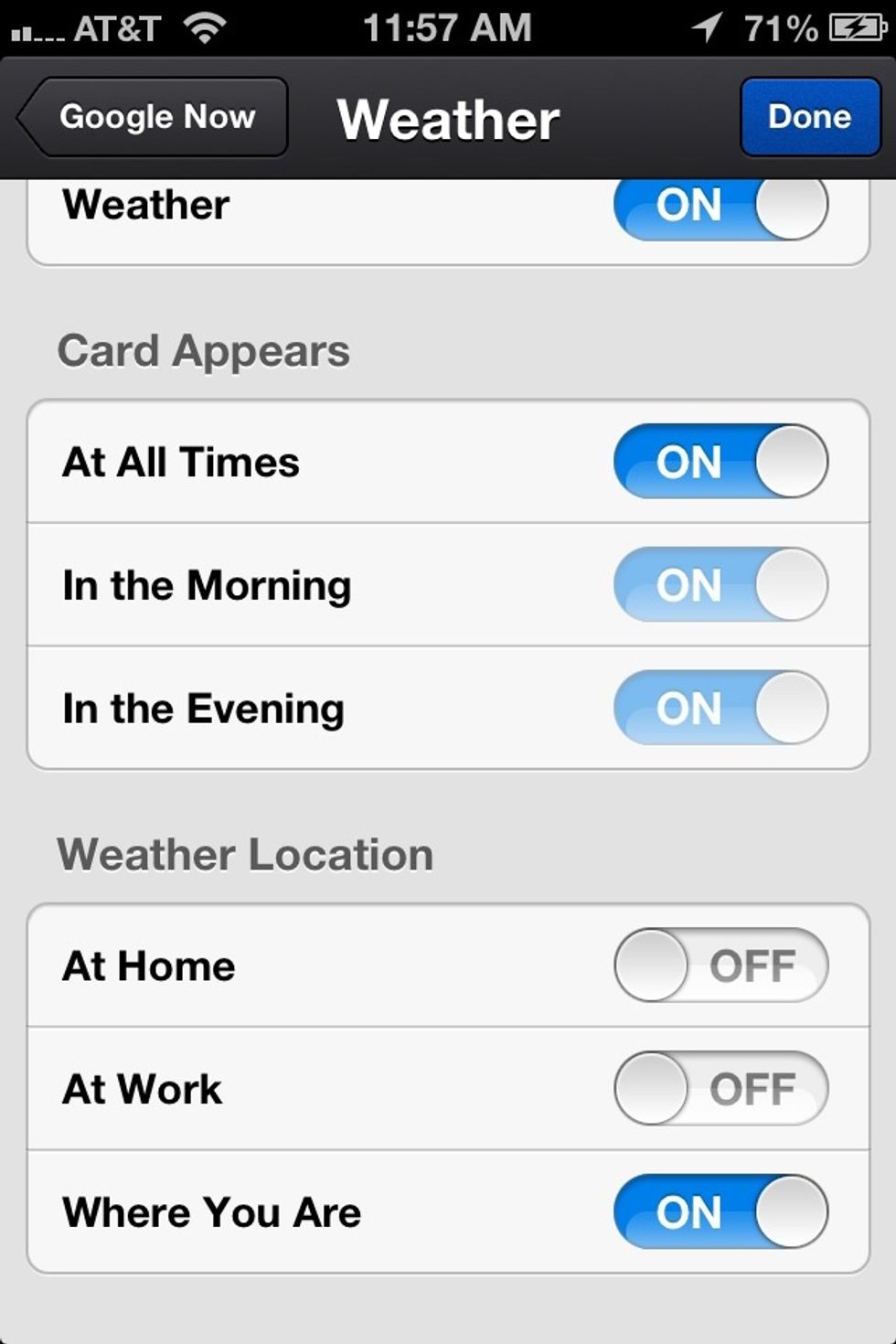 Go into the "Now" settings to adjust which cards you want to display along with what information and when you want them to appear on a card.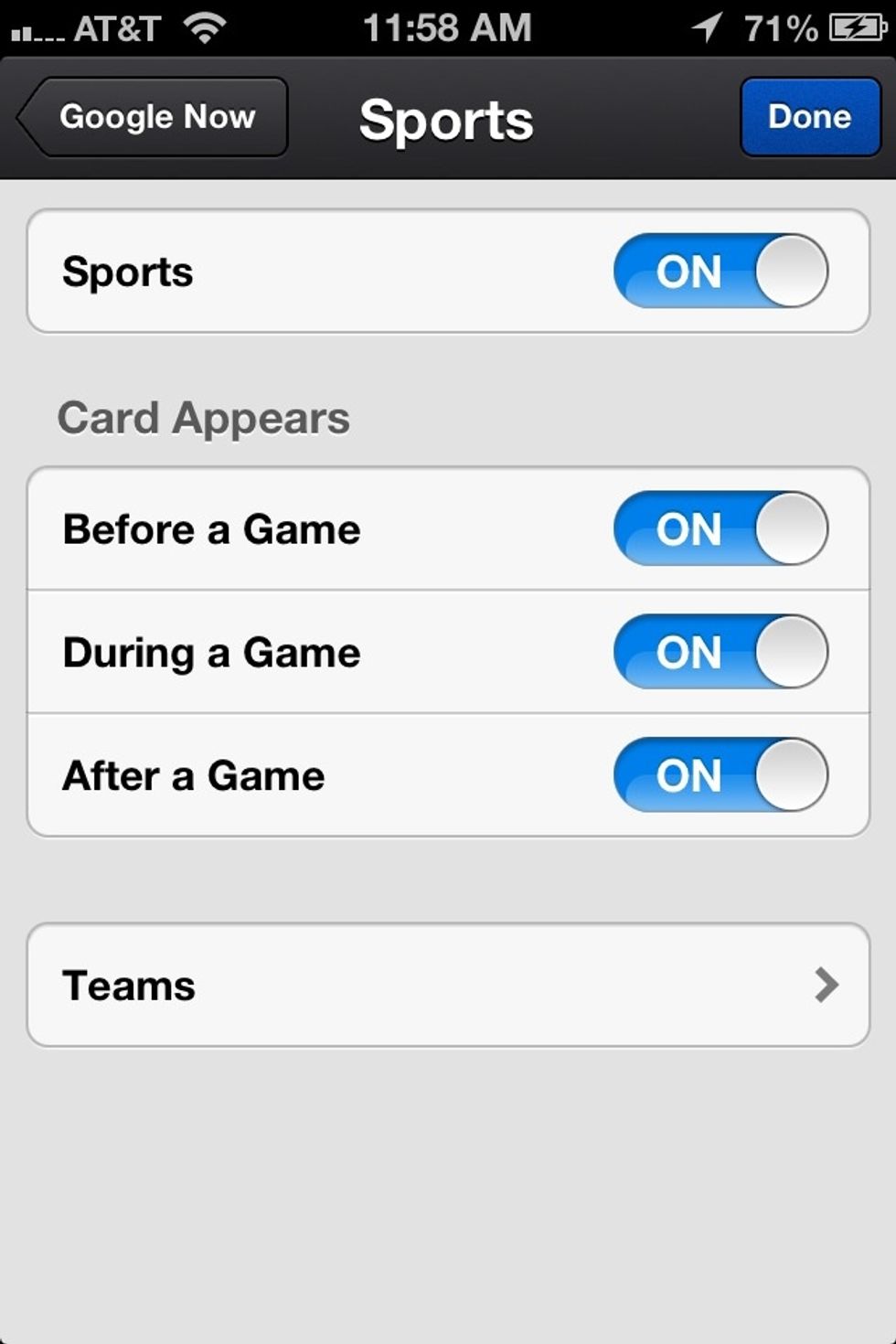 Set when you want the sports cards to appear.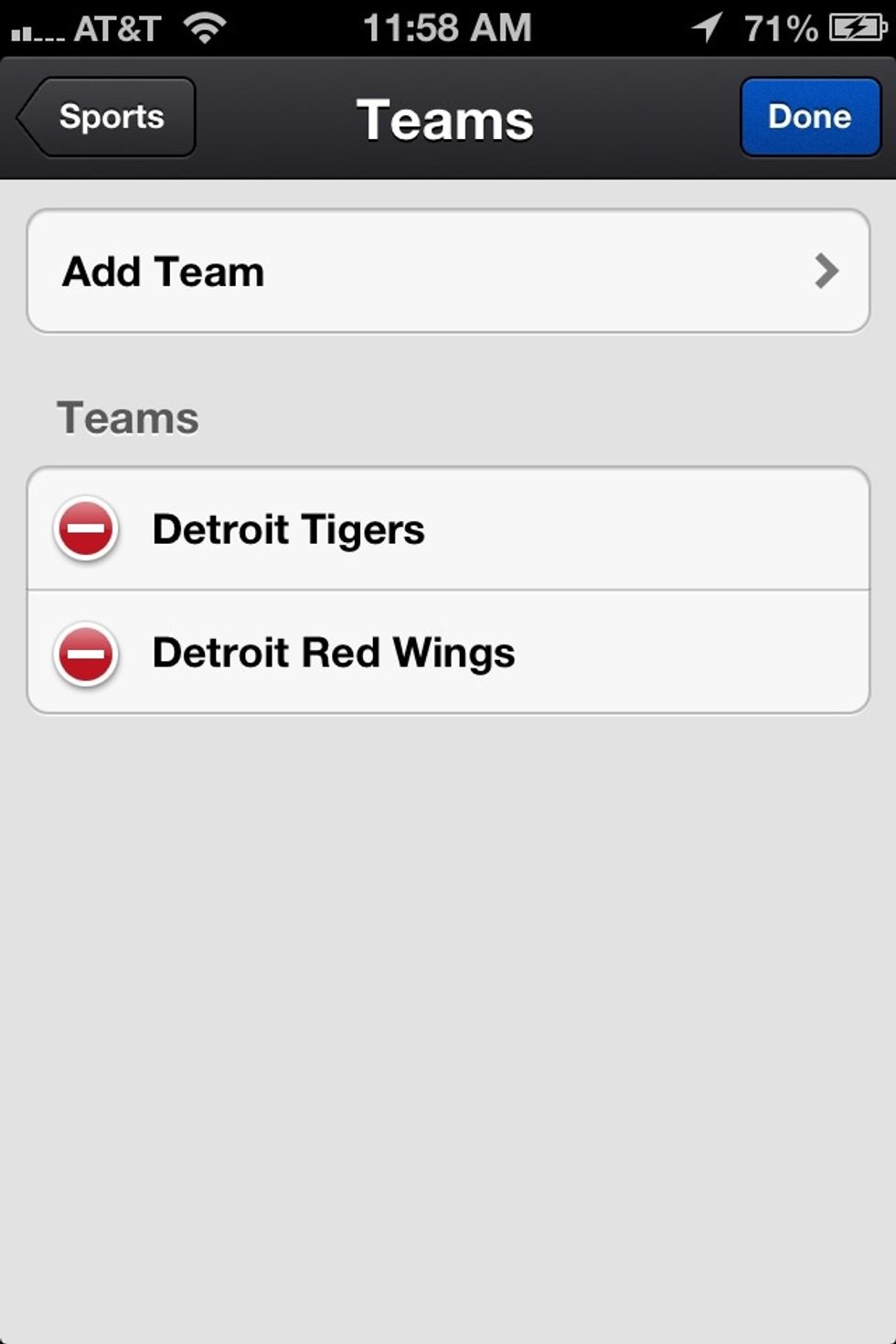 Don't forget to add which teams you want to fallow.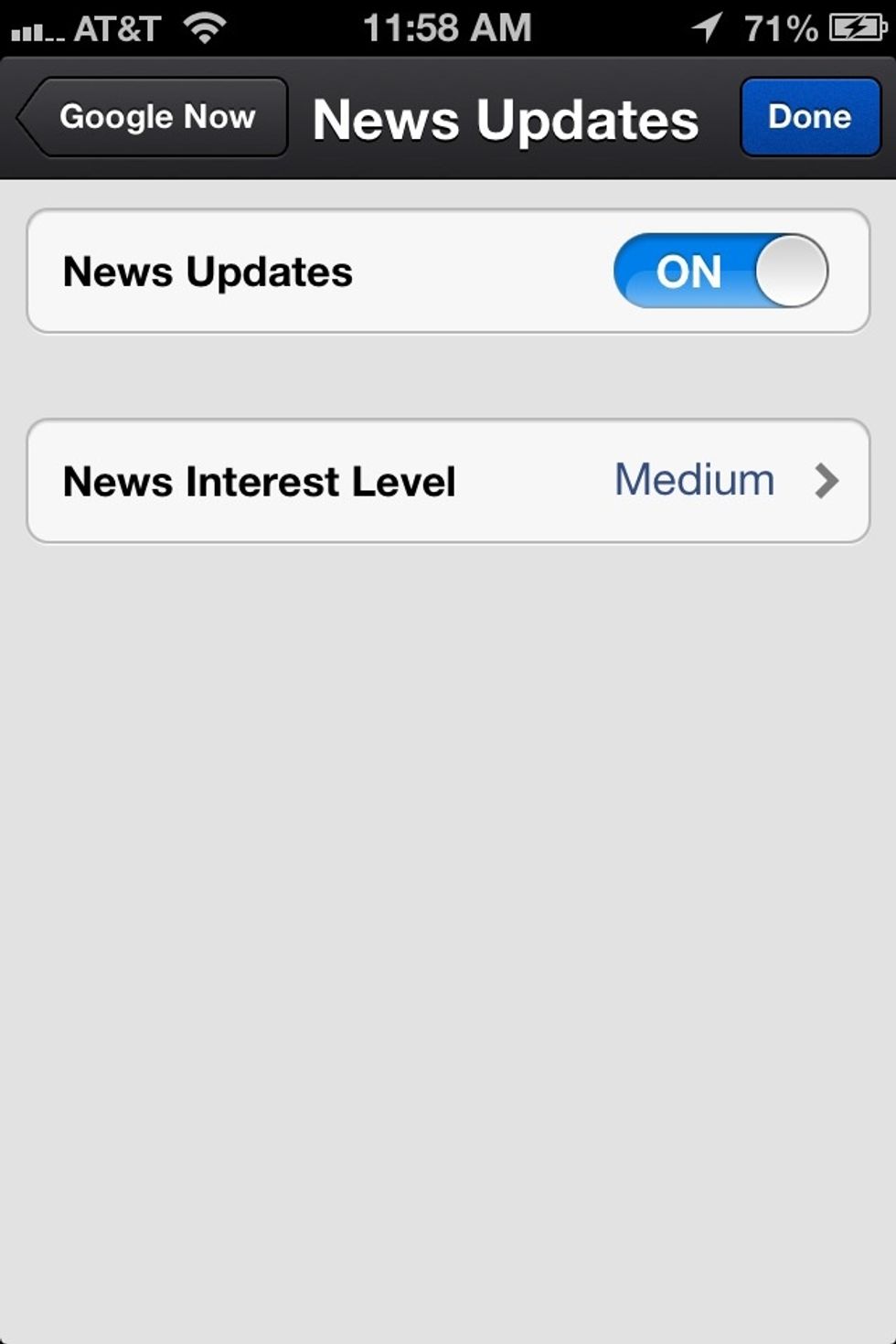 You can also get news on a google now card.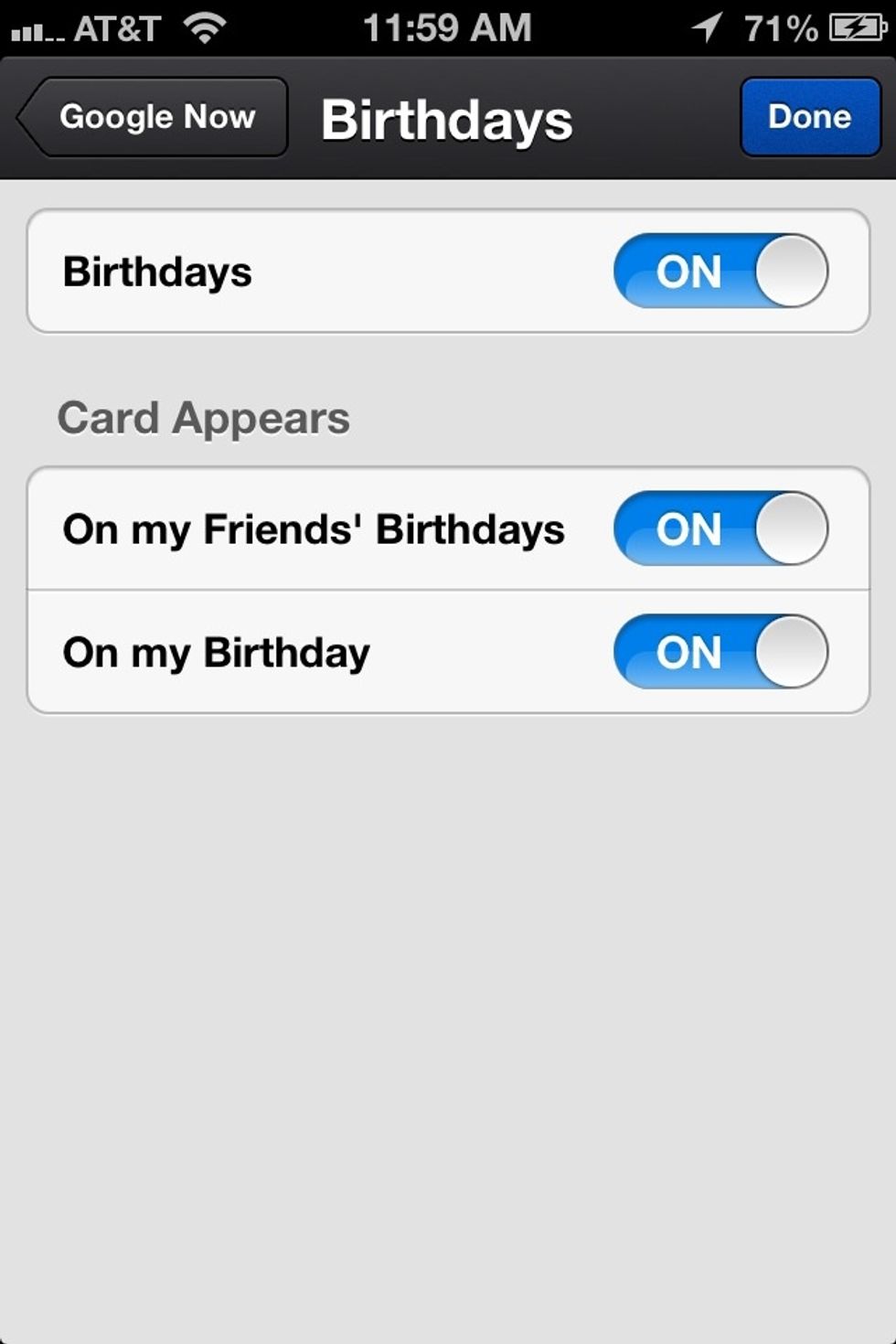 Set when you want birthdays to display on a card.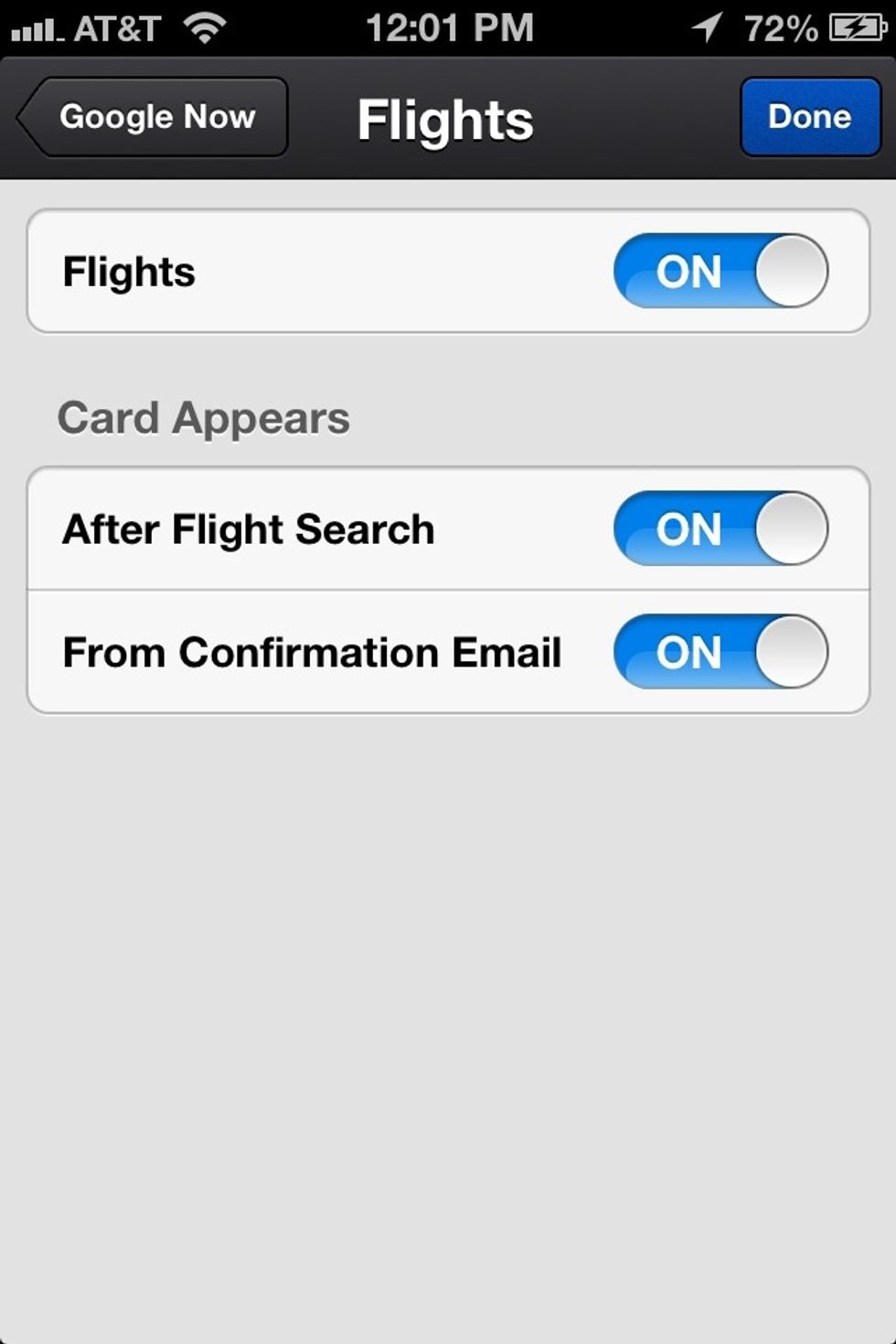 When do you want your flight information card to appear?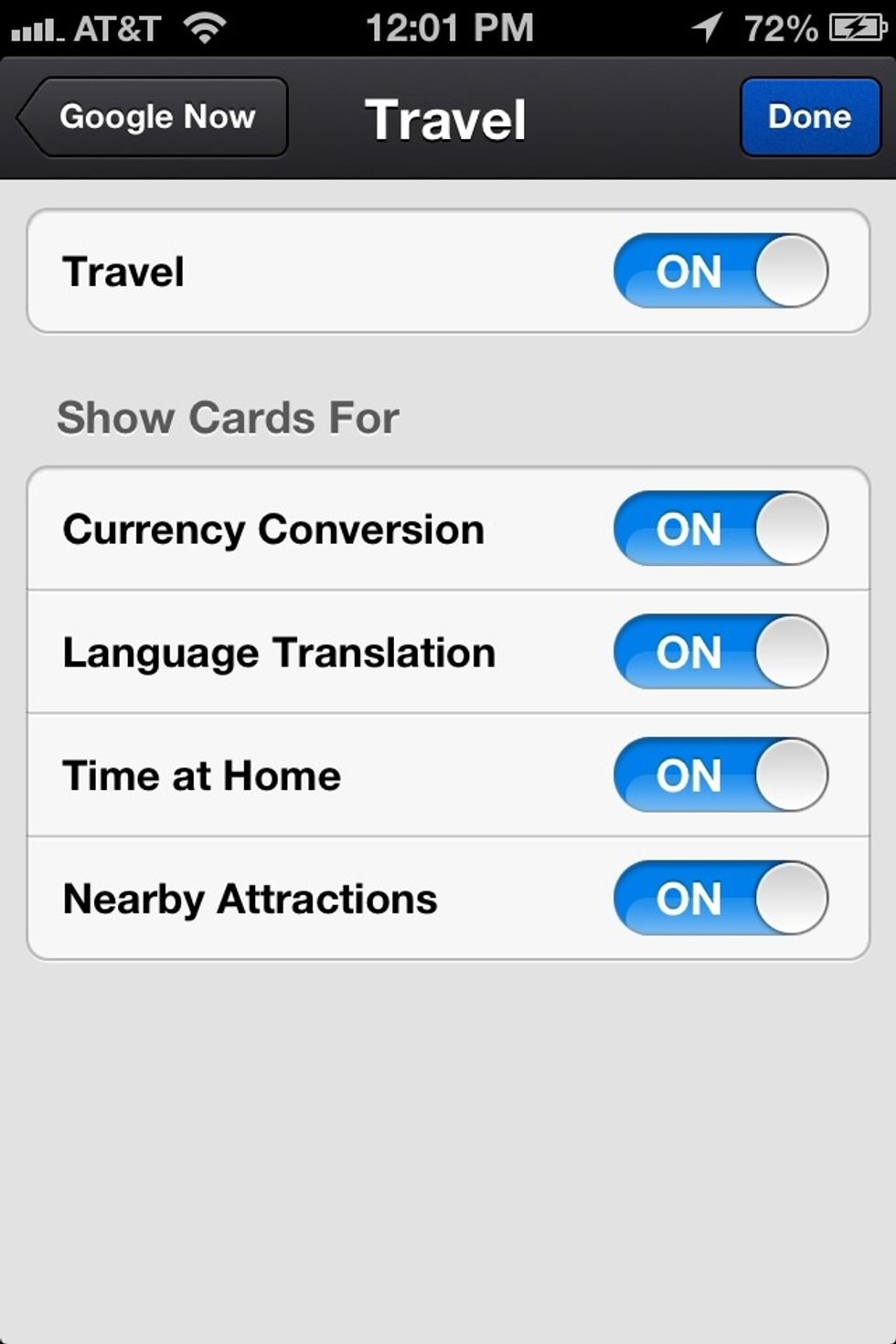 When your plane lands. Just open the google app and look at your travel card to find nearby restaurants, hotels, etc... No searching. It'll just be there for you.
This is just a basic walk through to get you started. The overview is to simply sign into google in the app and assign "Now" to display what cards you want and where and when you want them.
I anxiously await for them to add all the other features Now has on its original version for android. But for a first released I'm happy with it so far.
The creator of this guide has not included tools
Ron Jaxon
I'm a semi professional magician. Graphic designer. I've been deaf almost 20 years but i can hear now thanks to the cochlear implant I got almost 2 years ago.