Evernote is a place where you can capture anything, save ideas, things you like, hear, or see. You can then access your notes from anywhere on almost any computer or mobile device.
60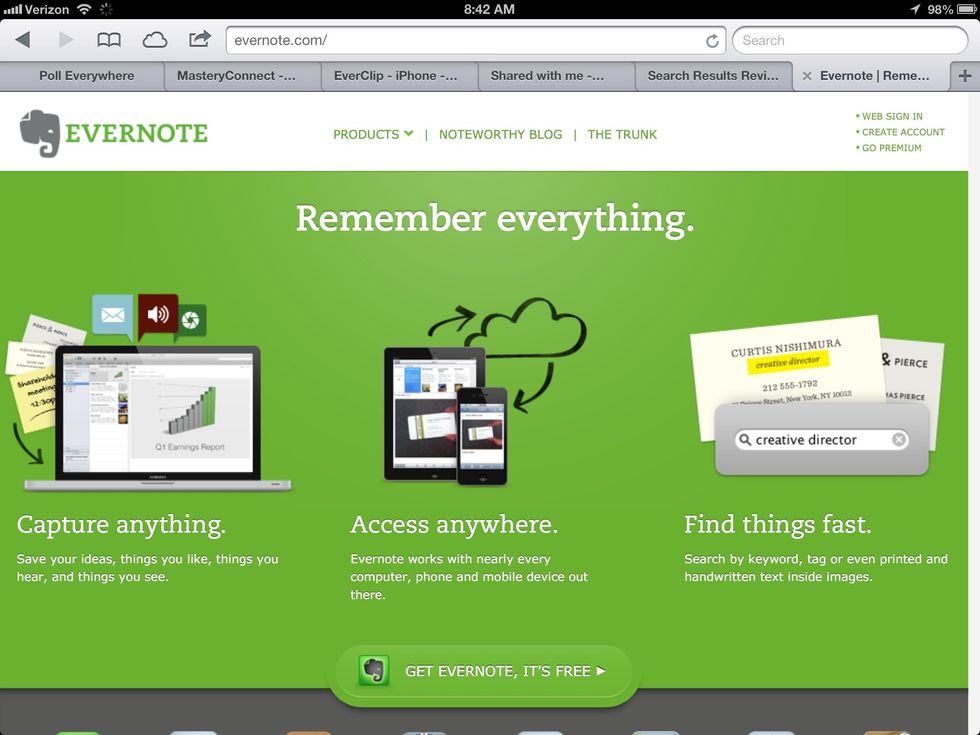 Evernote is the 21st-century way of taking notes and more. Download it from the web for your computer and get the free app from iTunes or Google Play for your mobile device.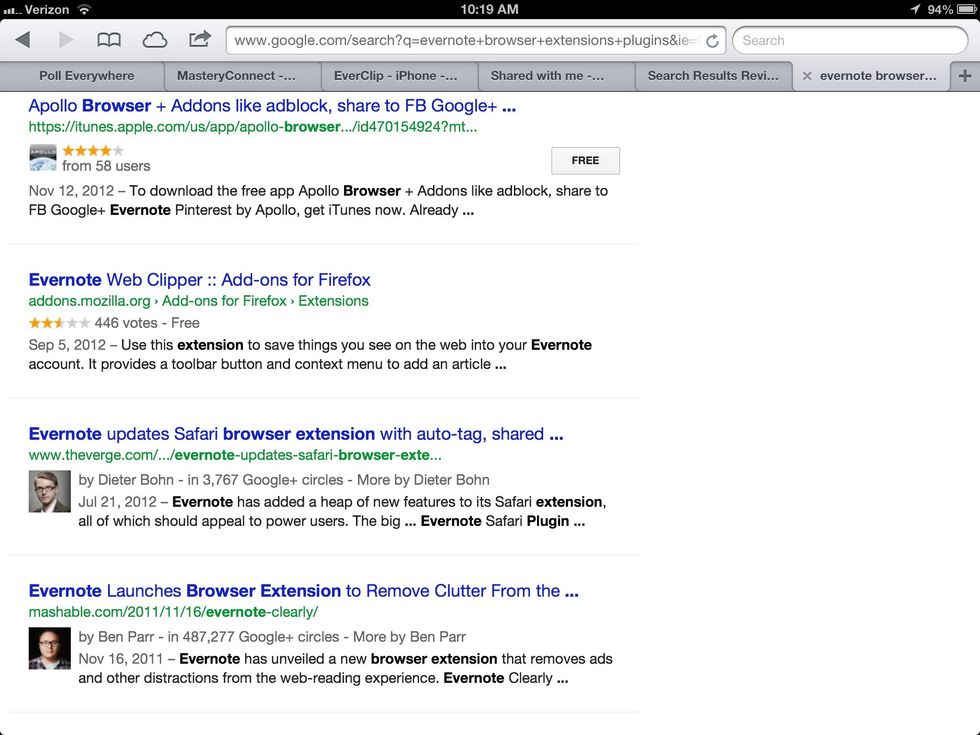 You can get an extension or plugin for all the major browsers (chrome, firefox, safari, IE) to make it easy to capture things from the web and save it to your Evernote account.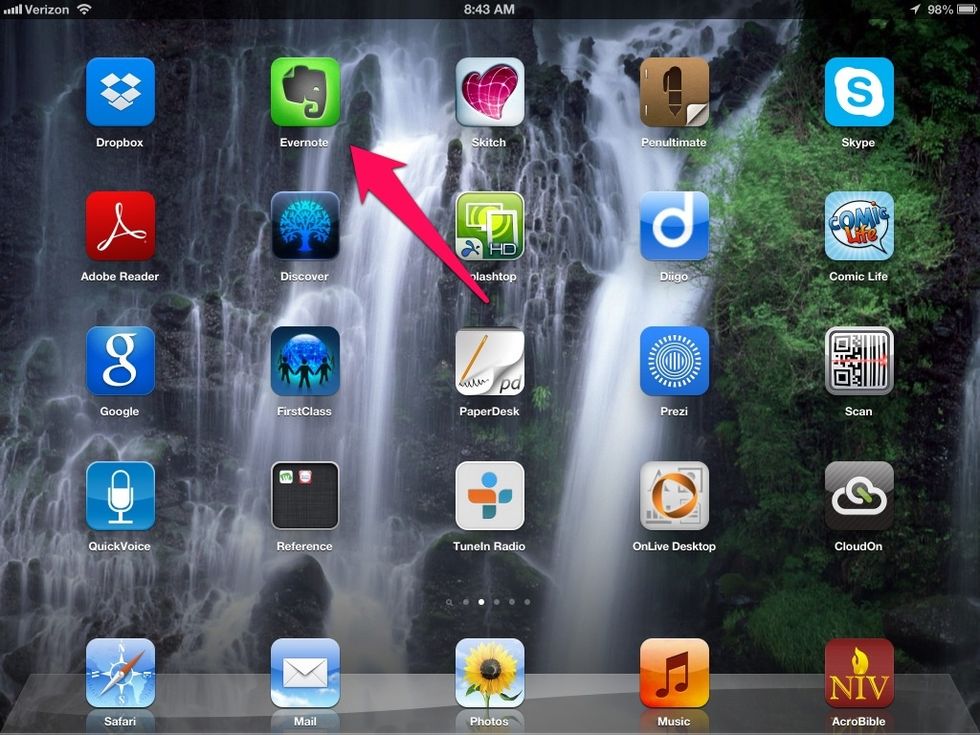 Once downloaded and installed open the app on your mobile device. In this tutorial I'm using an iPad.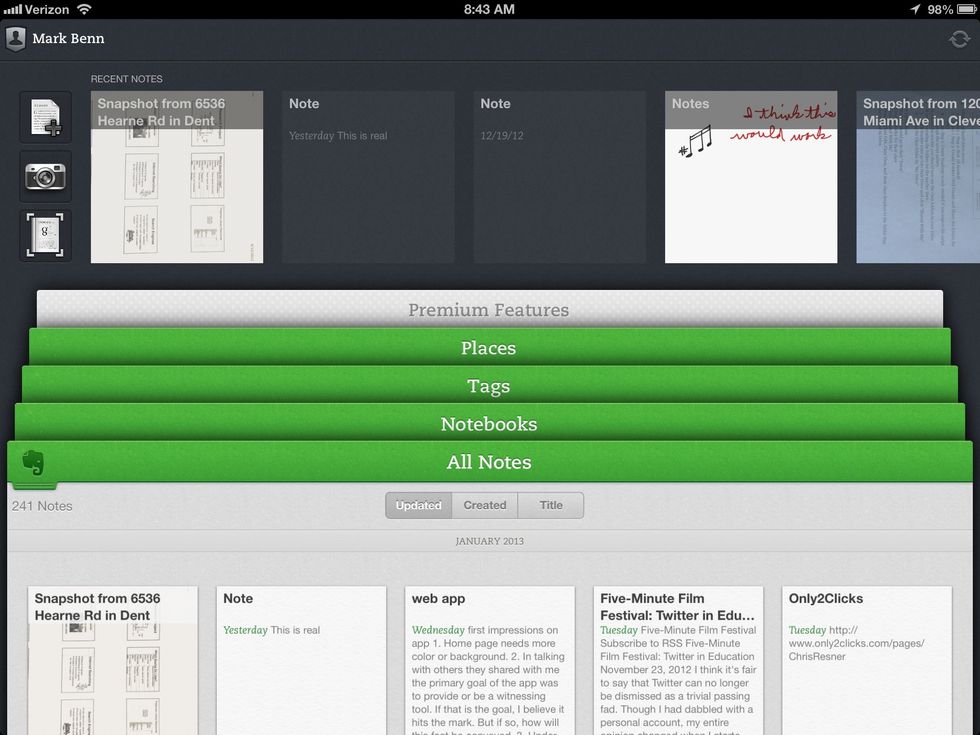 This is your home screen where everything is organized.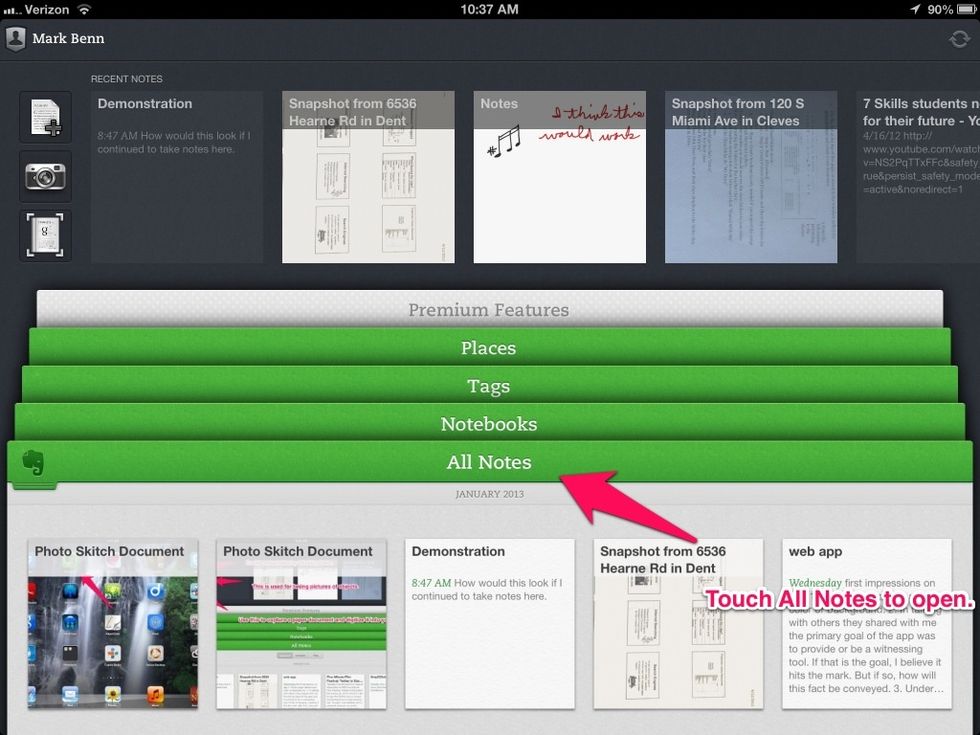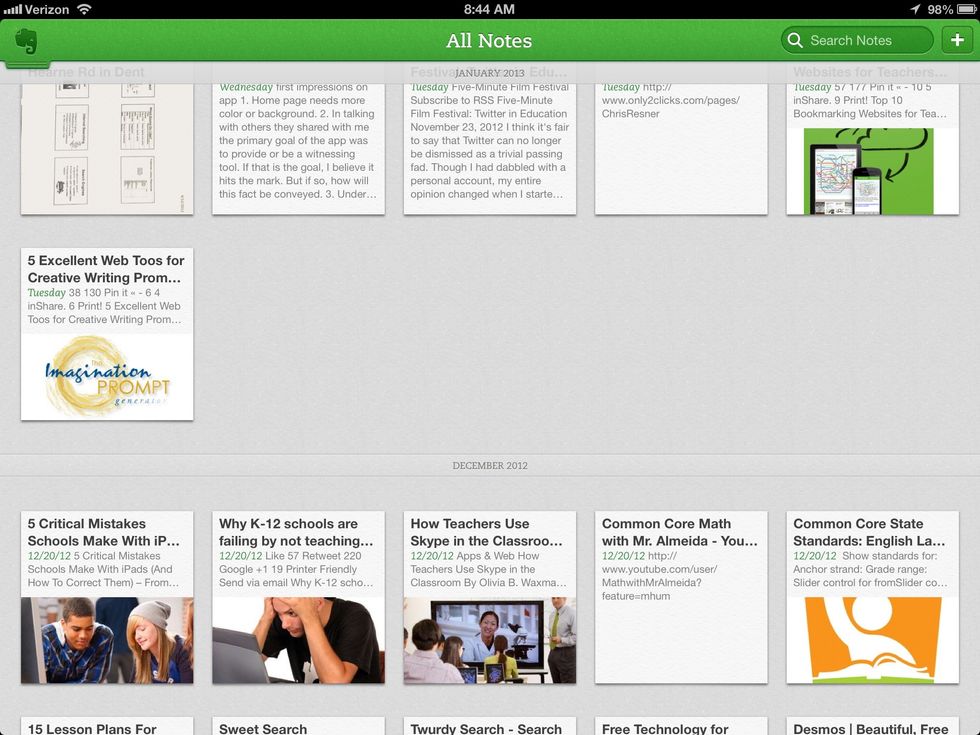 Notes are shown by month. To open one just tap on it. To close the note touch close. To close All Notes tap on the elephant in the upper left hand corner.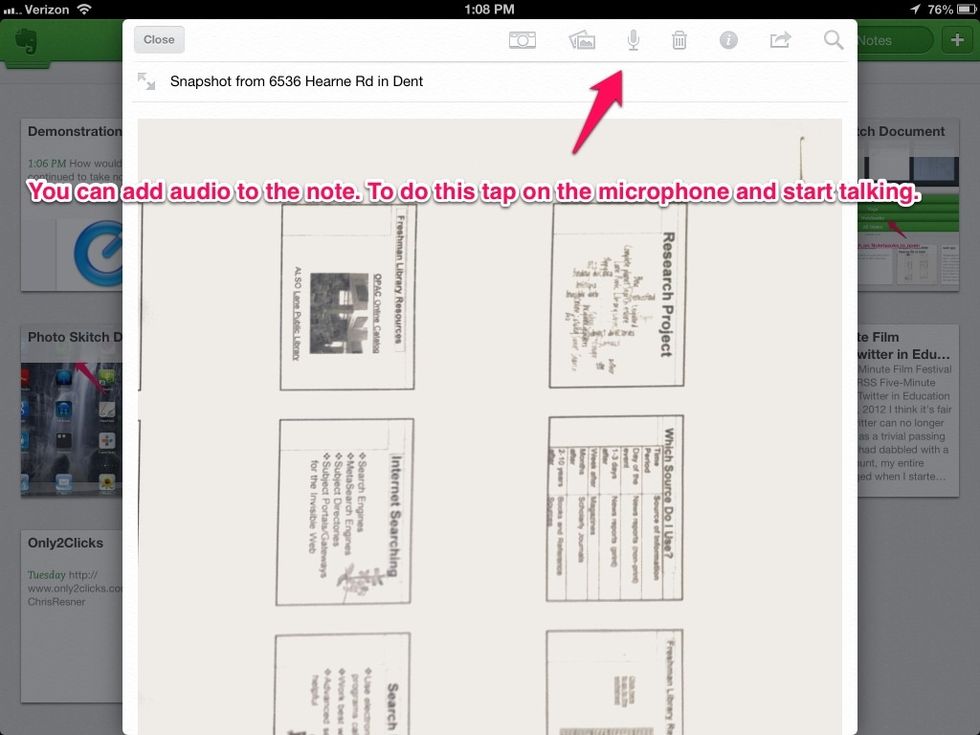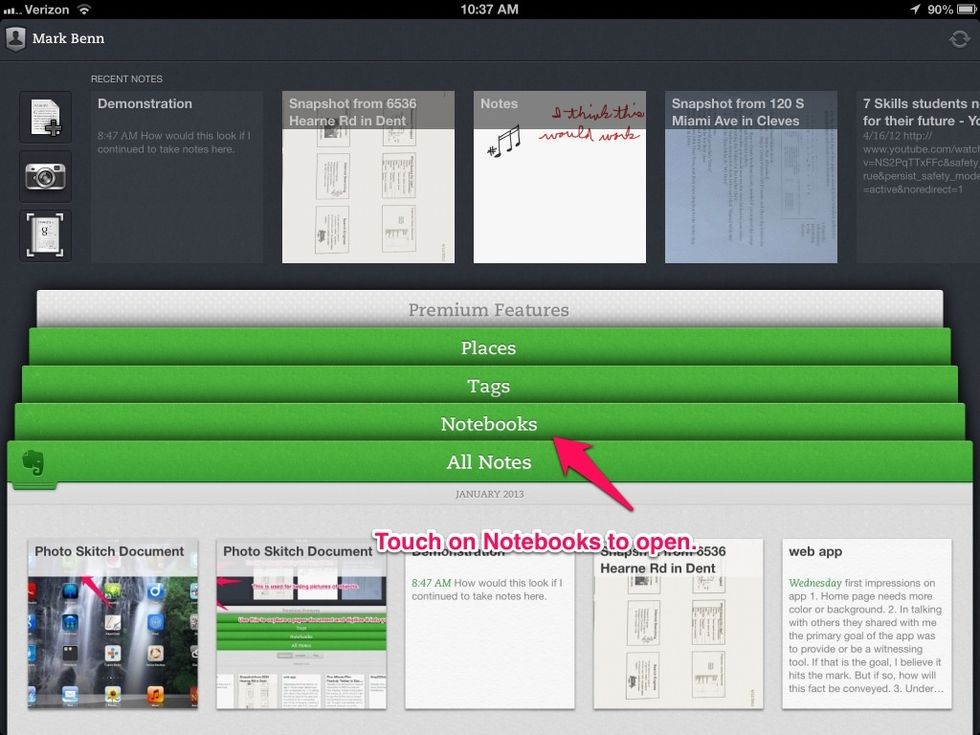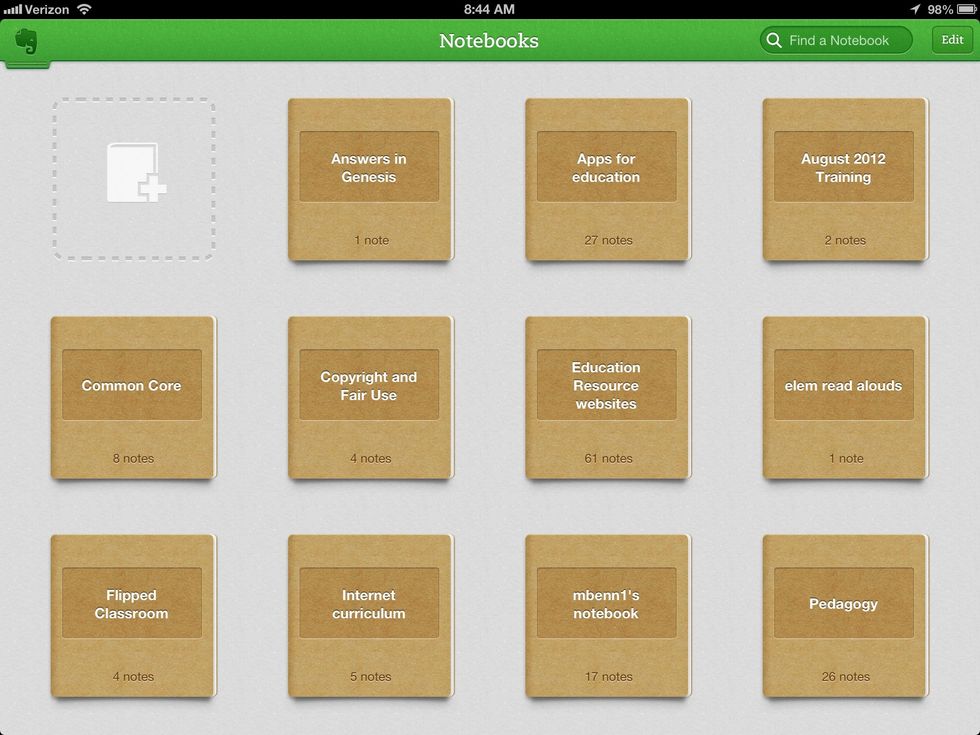 Notebooks are a great way of organizing your notes. If you need a new notebook just tap on the plus sign in the upper left hand corner. You can see how many notes are in each notebook.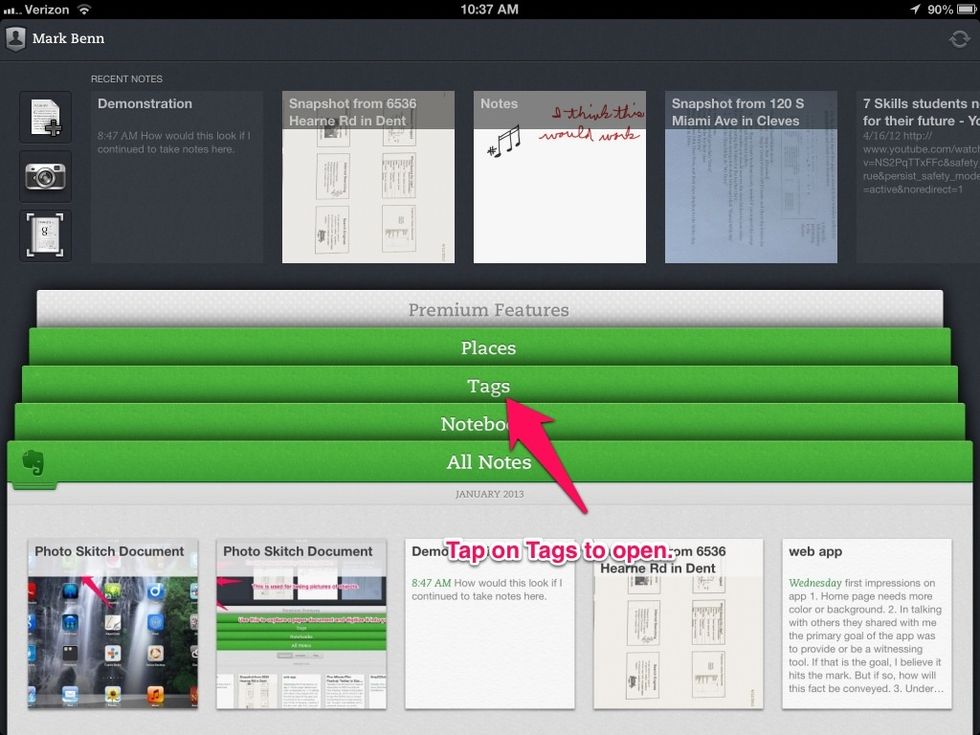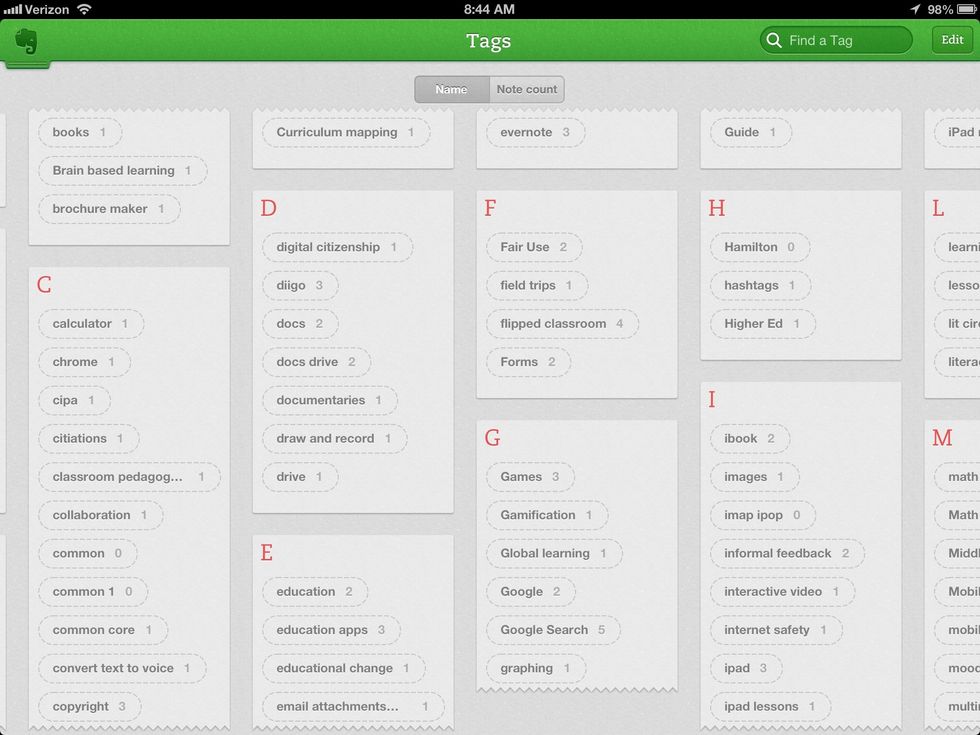 Tagging is a great way of organizing your notes. Add a tag or multiple tags to a note that represent what the note is about. Tagging makes it easier to find later.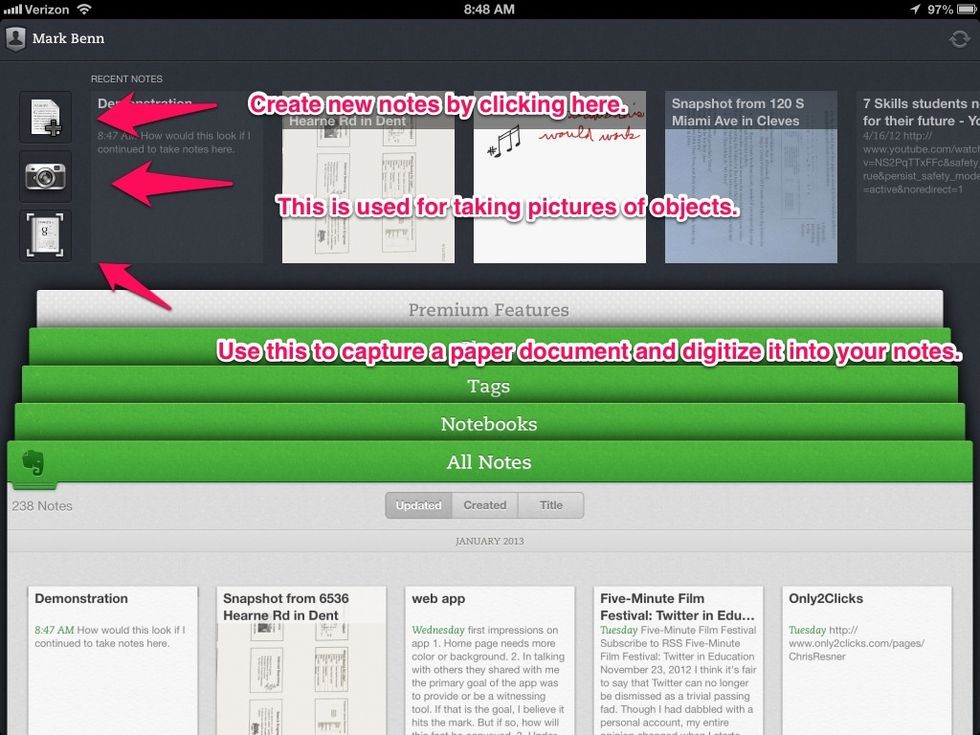 On the home screen there are several ways of creating notes.
To organize a note tap on the little i at the top right and a drop down menu appears.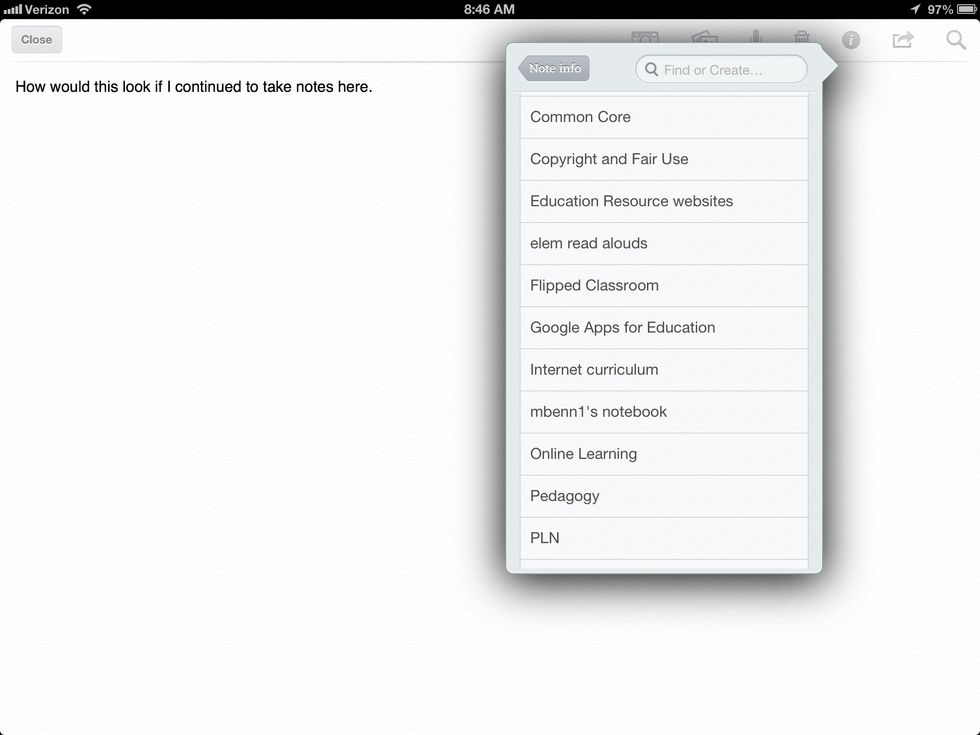 Tap Notebook to put the note in a notebook or create a new notebook for the note.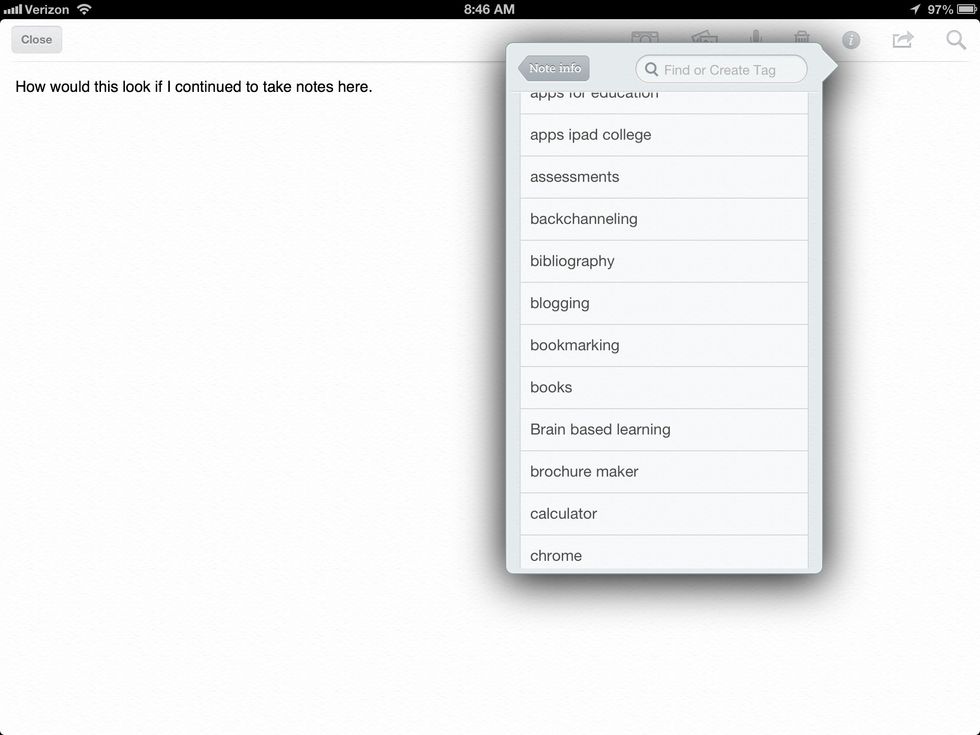 Tap on Tags to add tagging to the note. You can choose multiple tags at the same time. A check mark will appear next to the tags you choose. You can also create new tags for the note.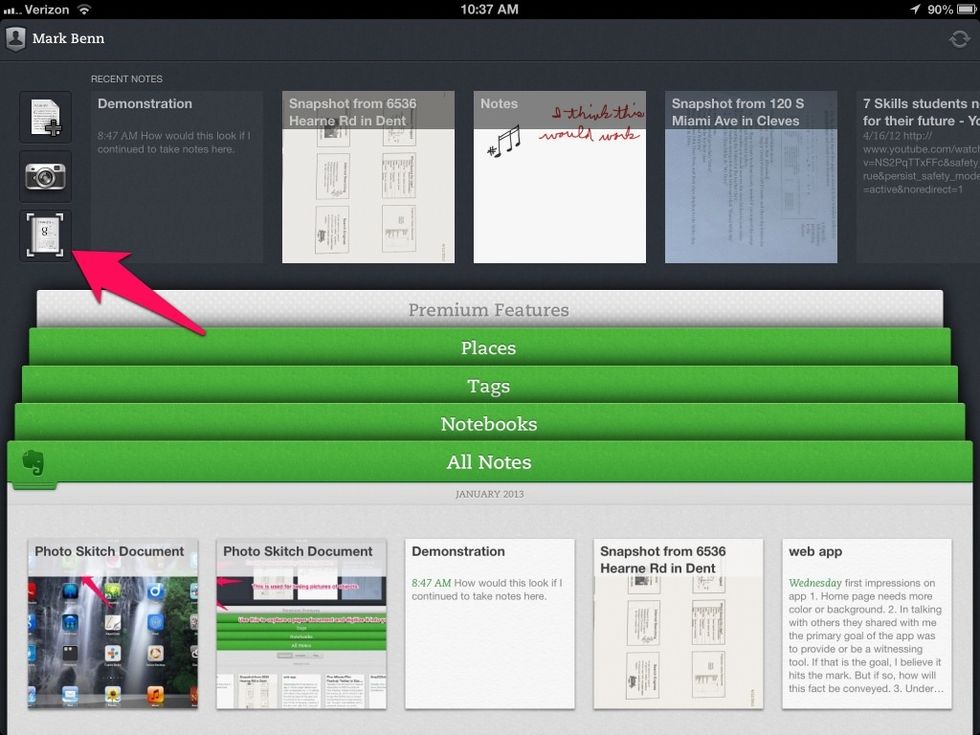 Tap on this icon to take pictures of paper documents.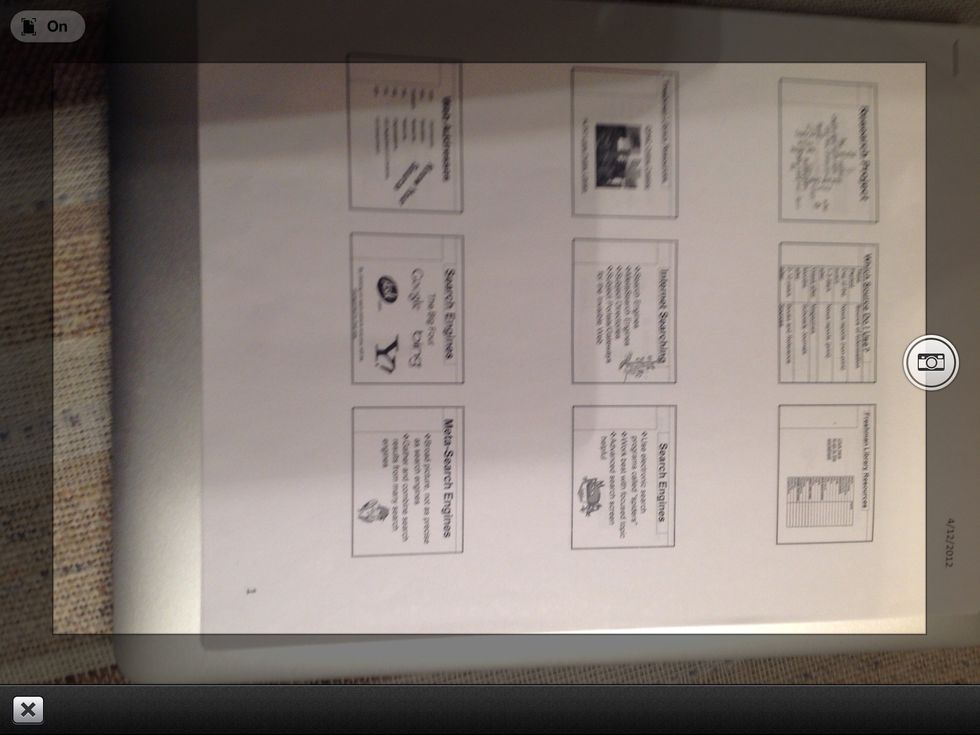 This is what you'll view when taking a picture of a document. Center and then touch the camera.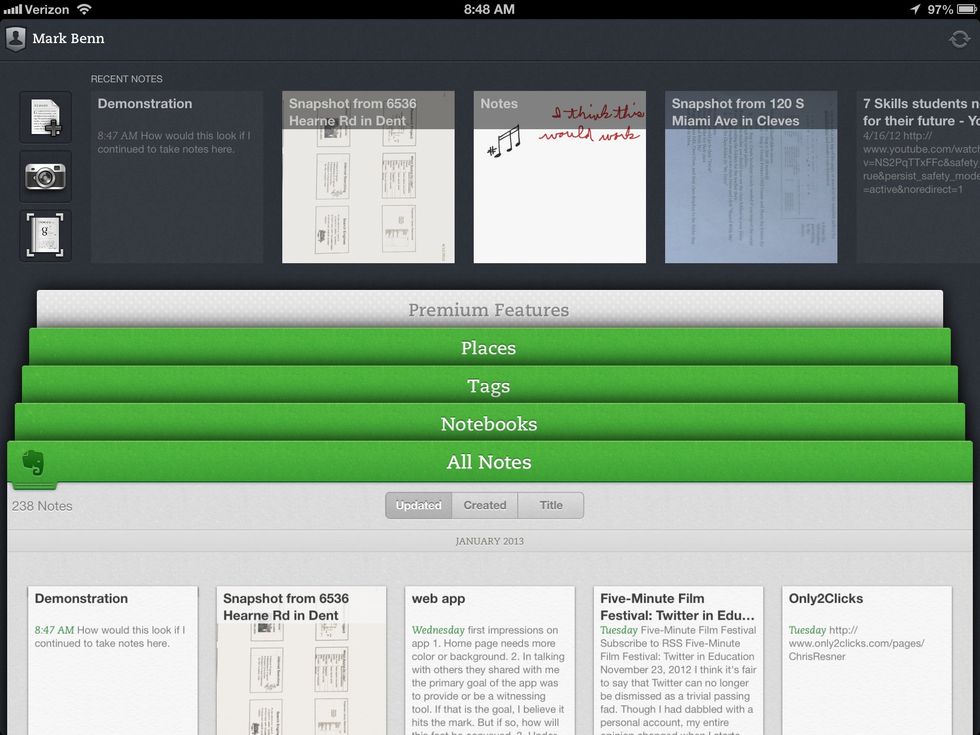 Now you're back to home.
This completes this tutorial. Now go out and enjoy this app.
No supplies are needed except the app.
Mark Benn
I work for VARtek Services as a Technology Integration Coach. My passion is working with teachers to integrate technology into their classroom learning.