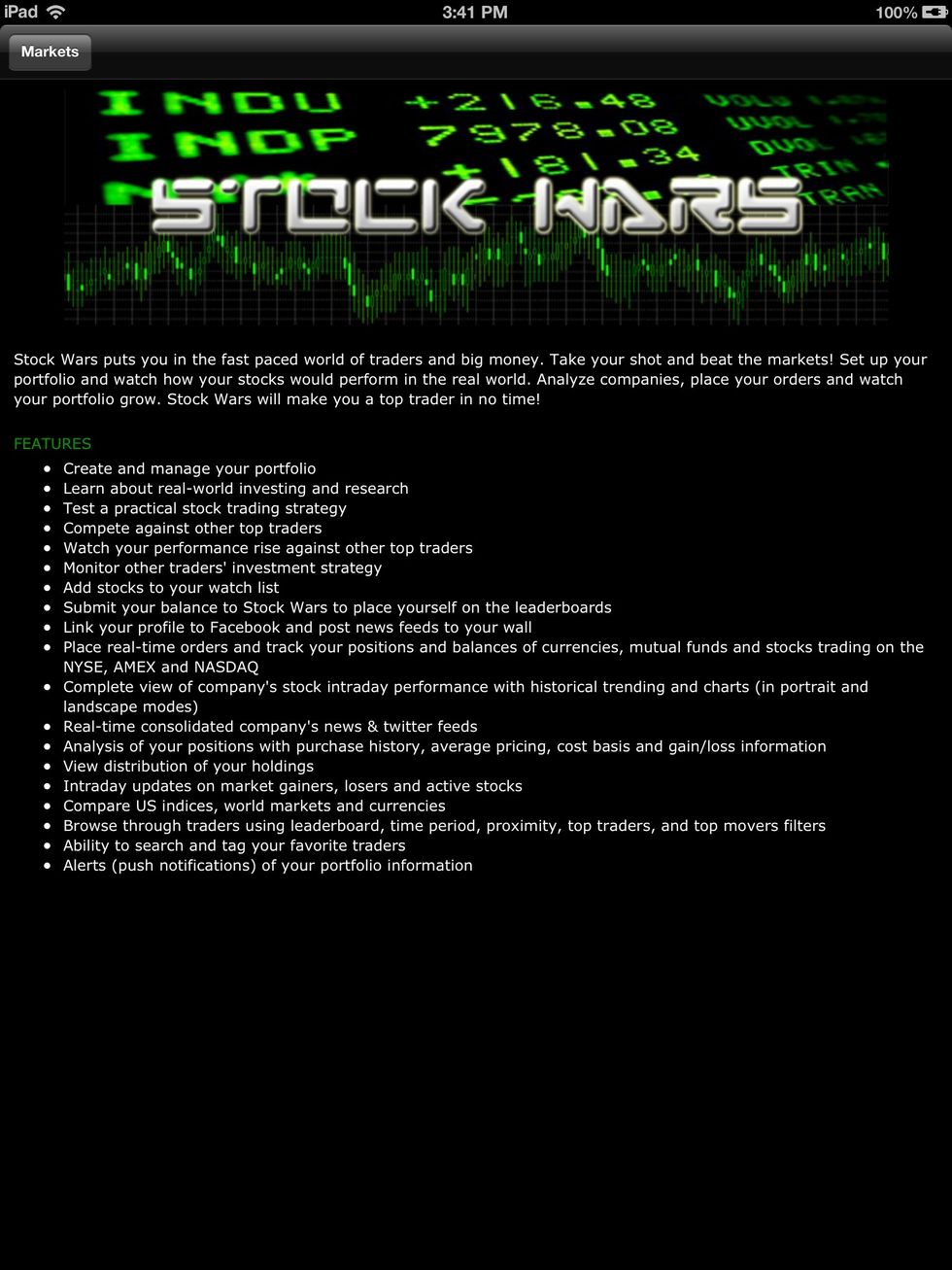 This screen shoes the features of the home screen in the Stock Wars app.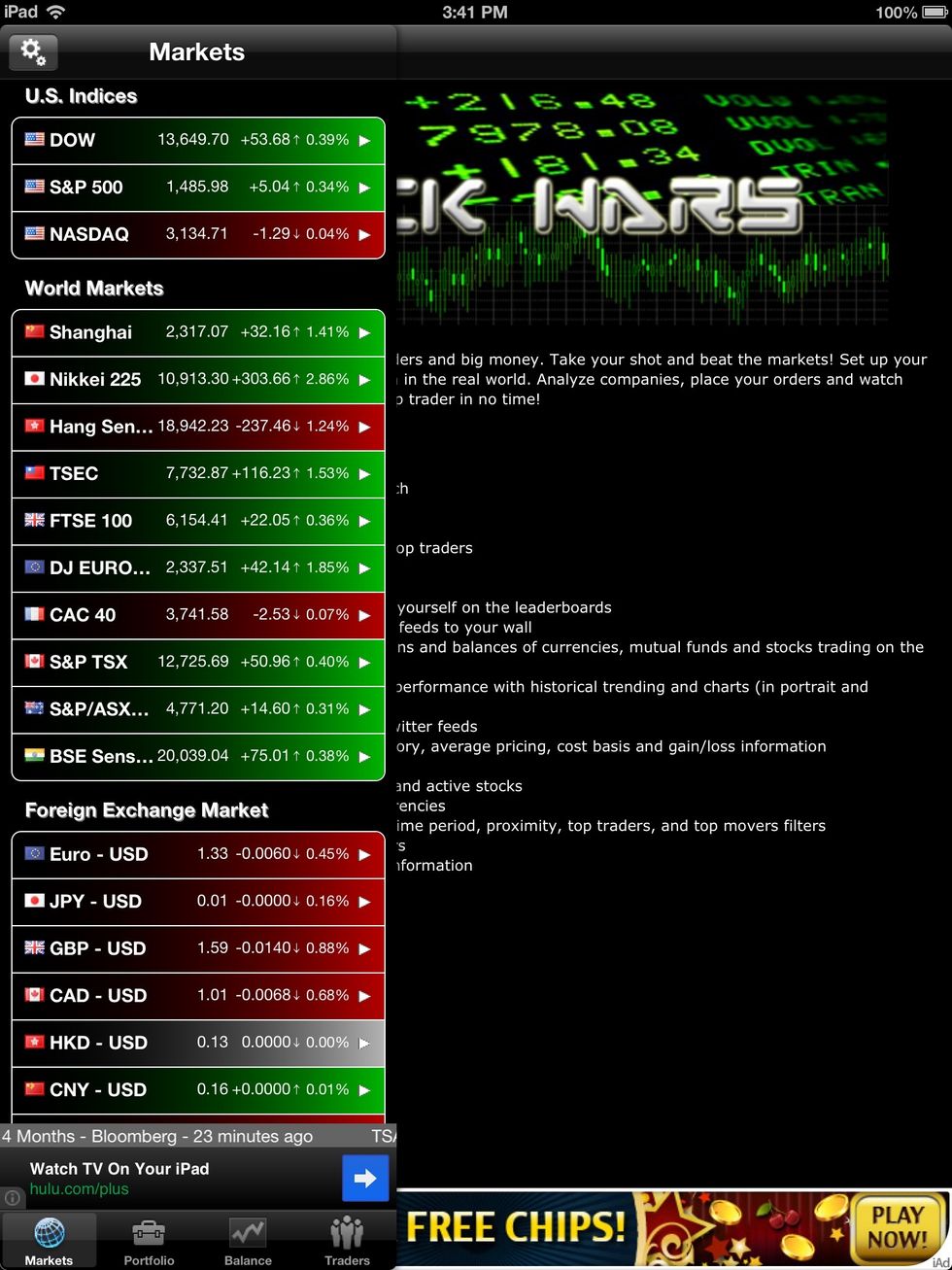 In the top left corner, press the arrow key and you will see a listing the stock markets across the world. How the stock market is performing during the current trading day is also shown.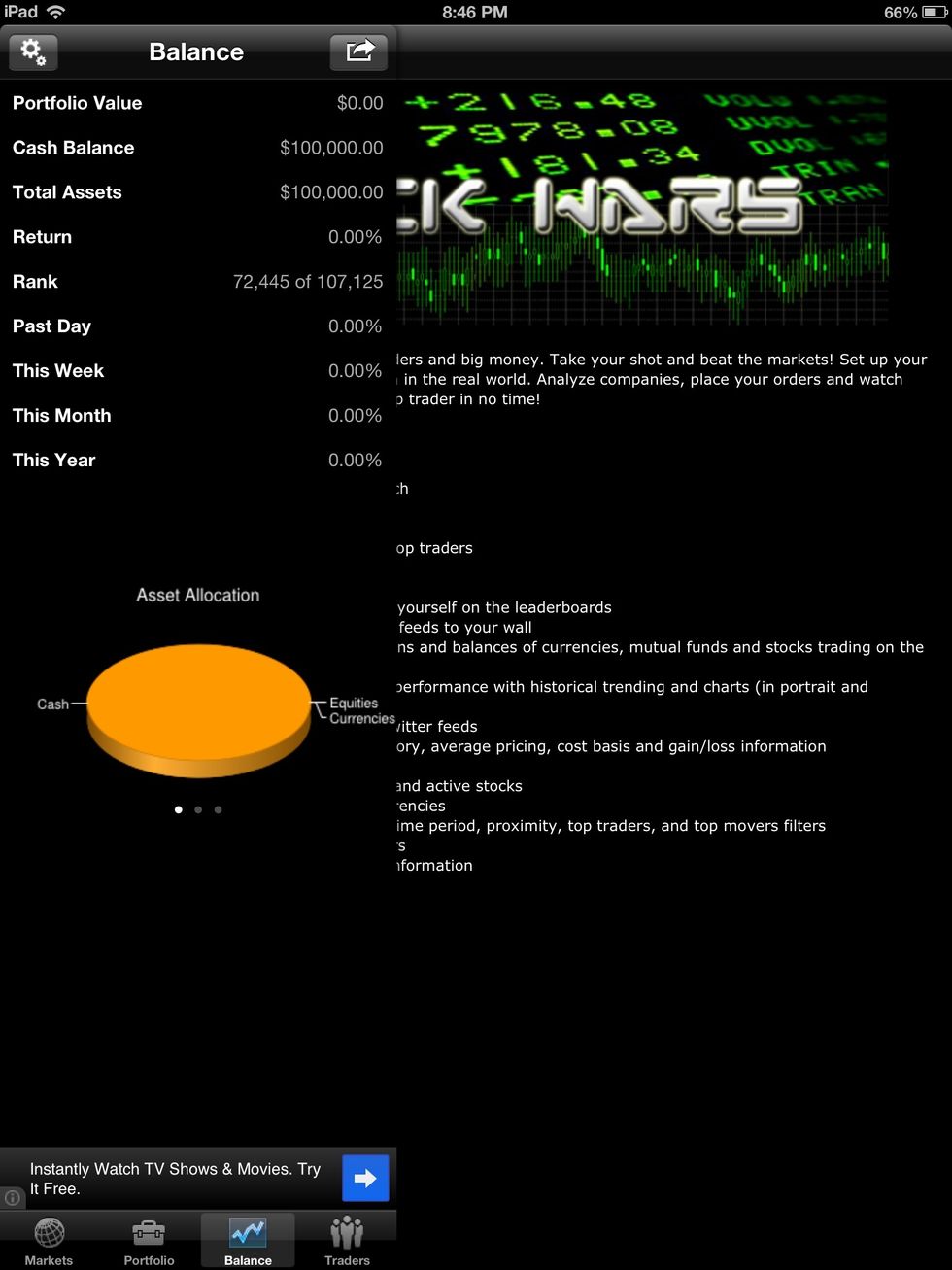 Taking a look at the portfolio tab, the current status of monies invested will be shown as both statistical information and as graphical information.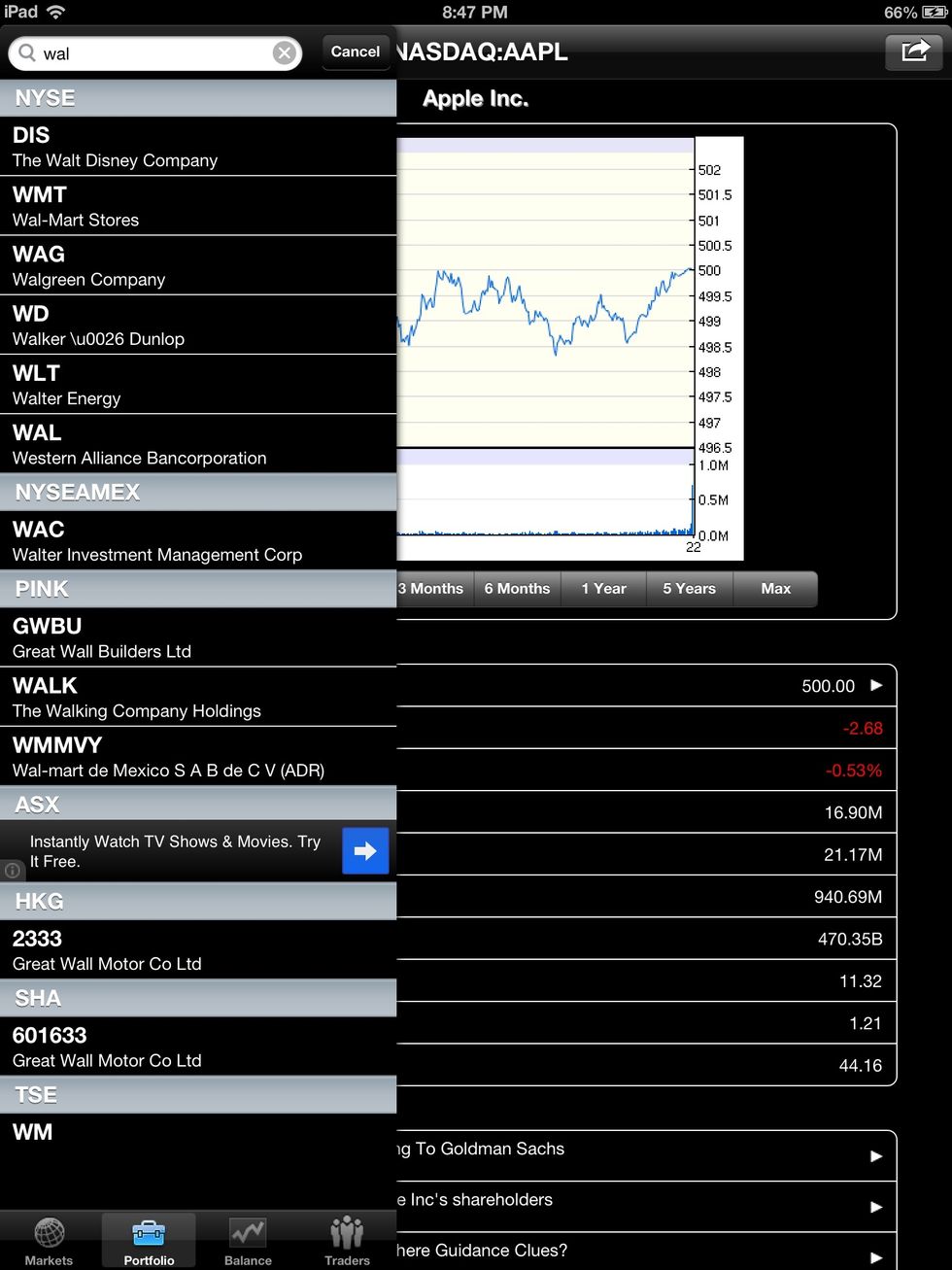 In the search bar, search for companies that are publicly traded.
This screen will show graphical and statistical information for the stock that is being researched. Notice all the information that is being displayed: day change, list price, average volume, etc.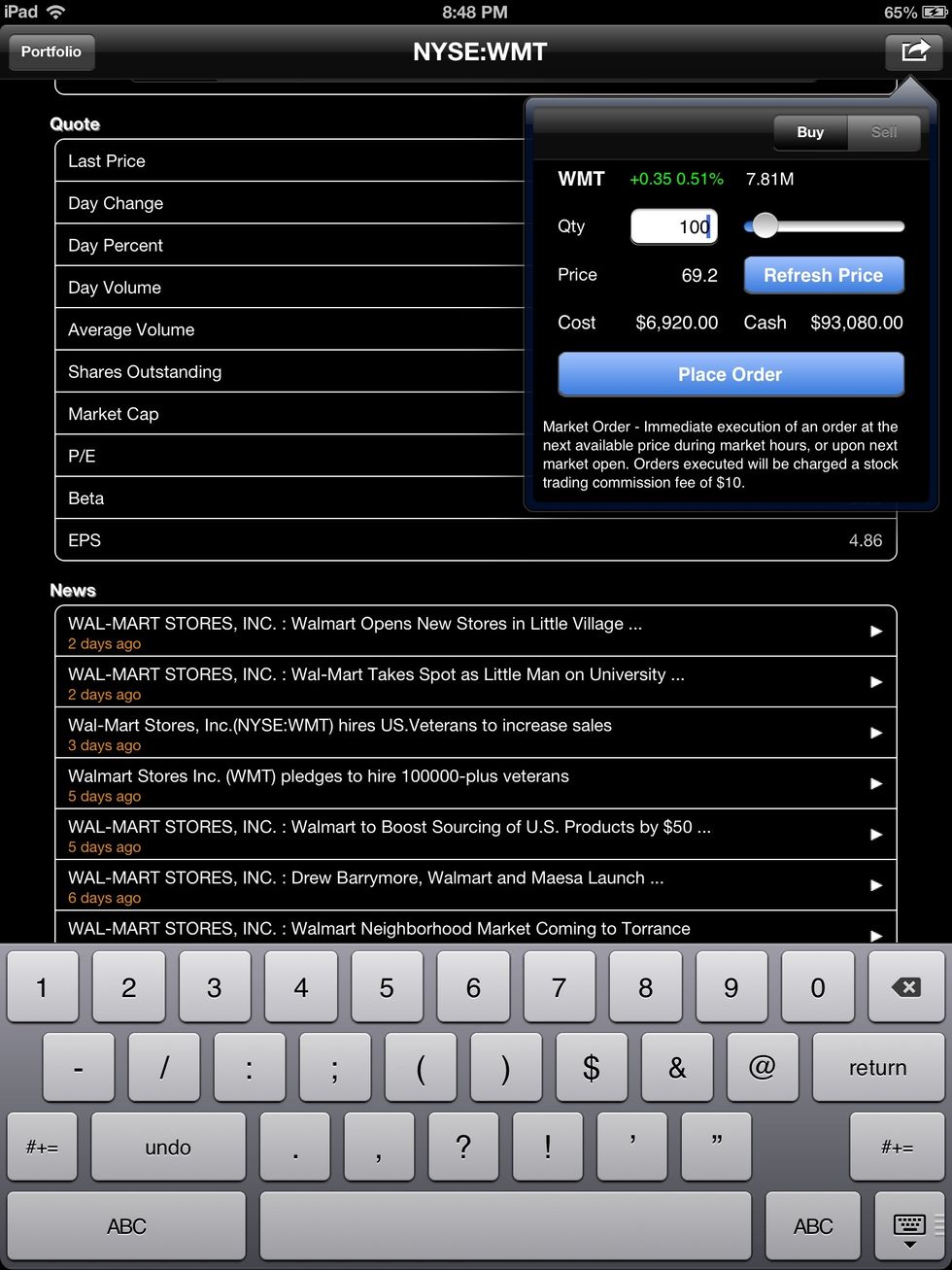 In the top right corner, the allow will take you to another dialog box to purchase and sell a shares of stock. This dialog box will show you cash value of stock and your overall cash balance.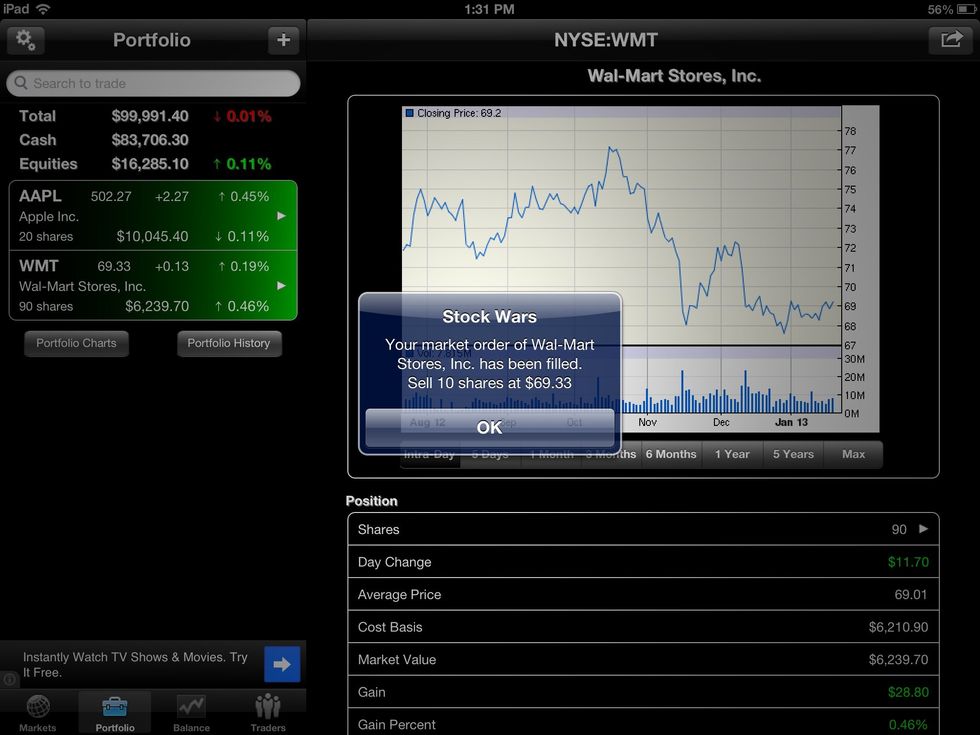 This is what the screen when you sell stock.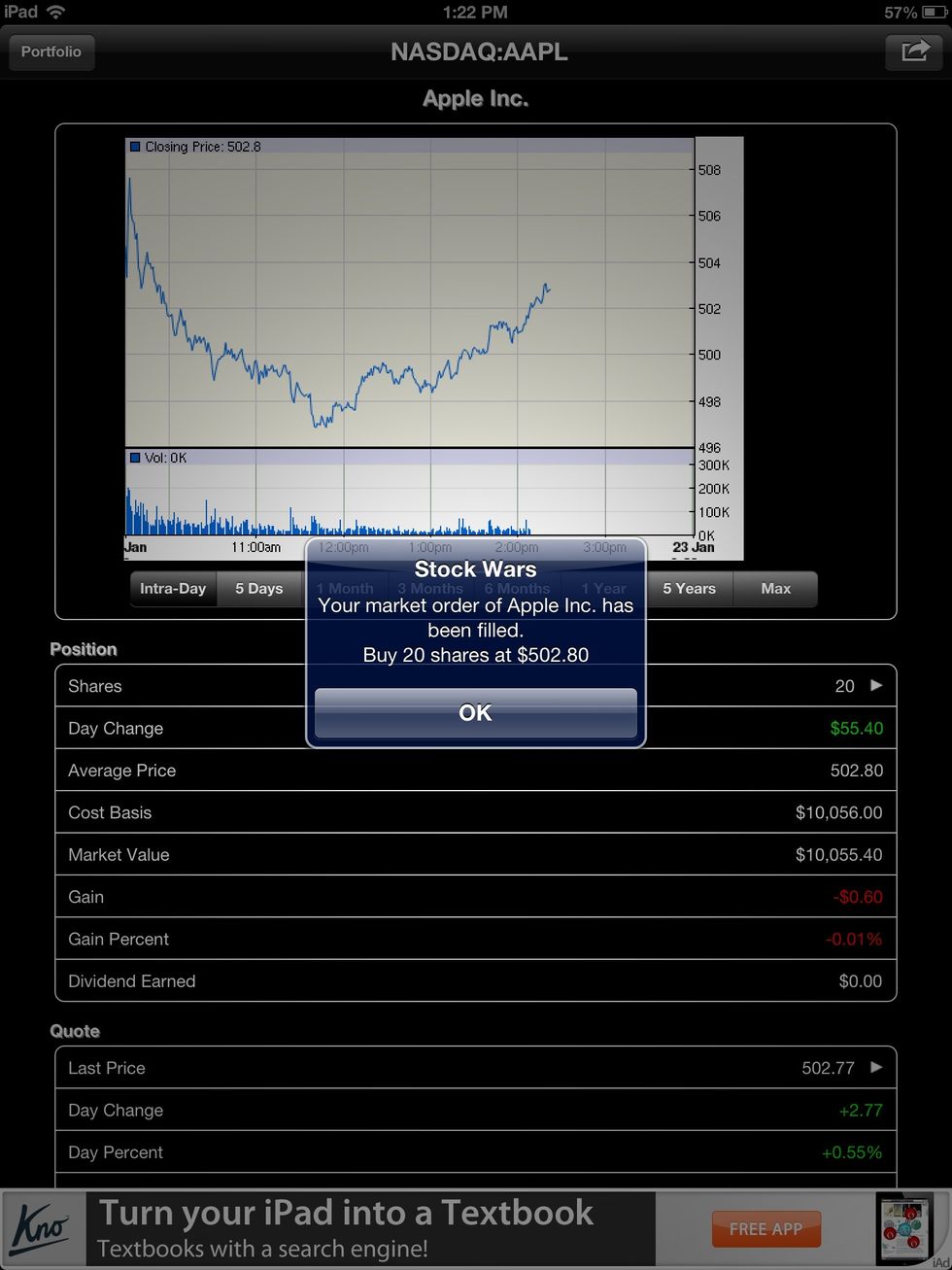 This is your screen once you have purchased a stock.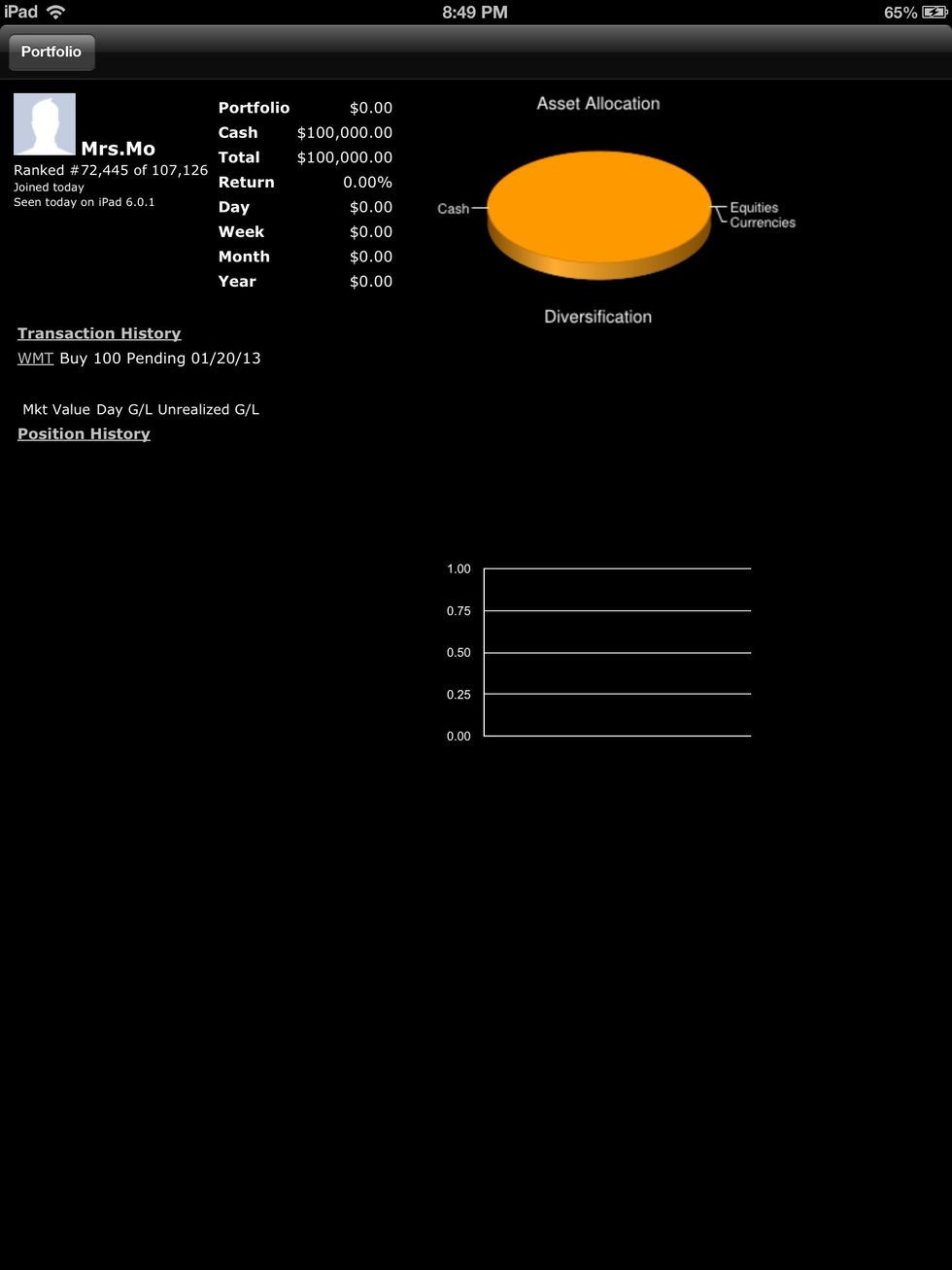 This screen shows what the diversification of your portfolio. What the cash balance is, portfolio balance, the return on investment for day, month, week.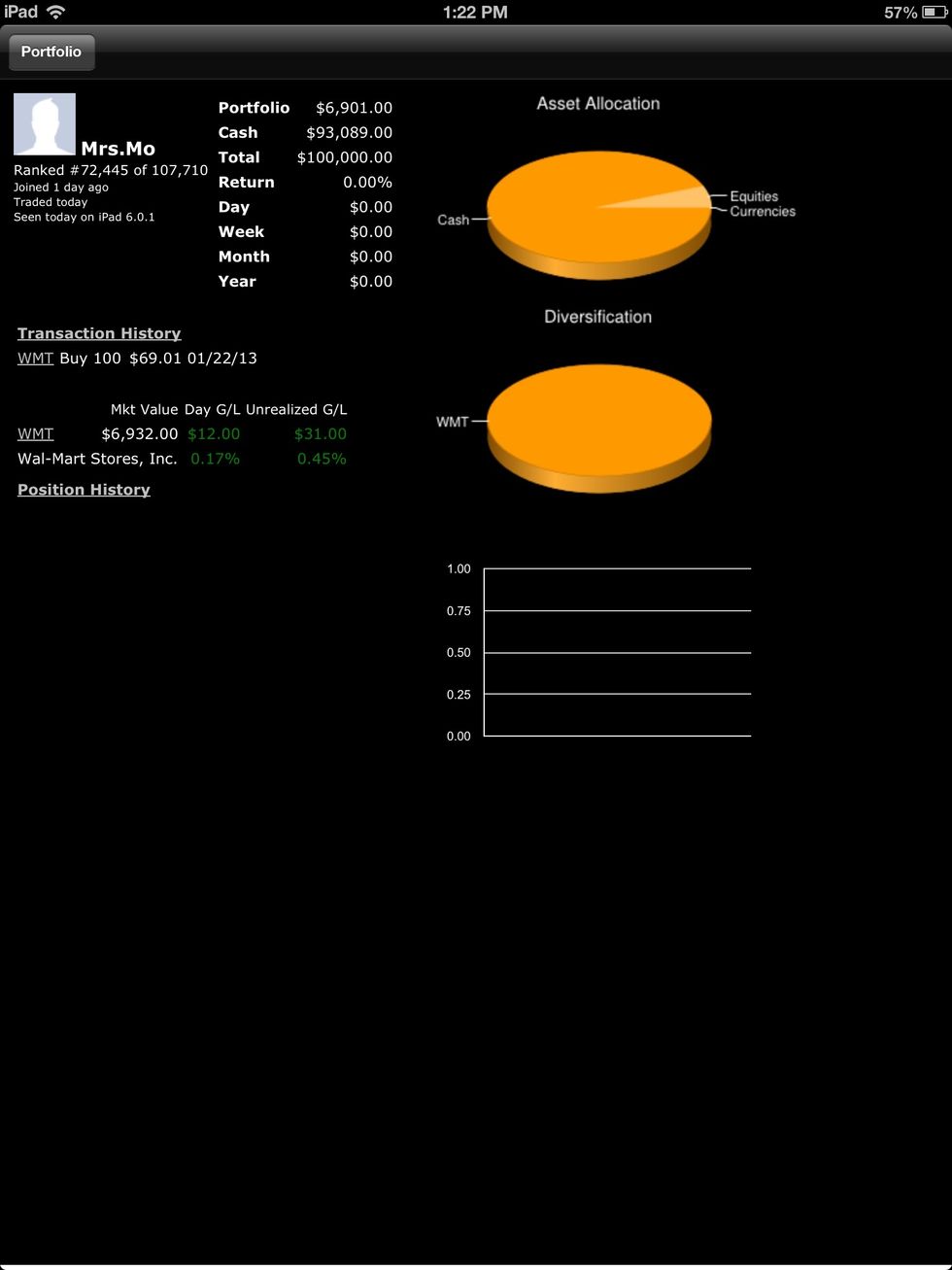 When stocks are added to the portfolio, the graph will show the percentage of your owned stock versus your cash equities.
The chart shows the the stocks and its performance over a time period. For example 1 day, 1 week, 1 month, etc.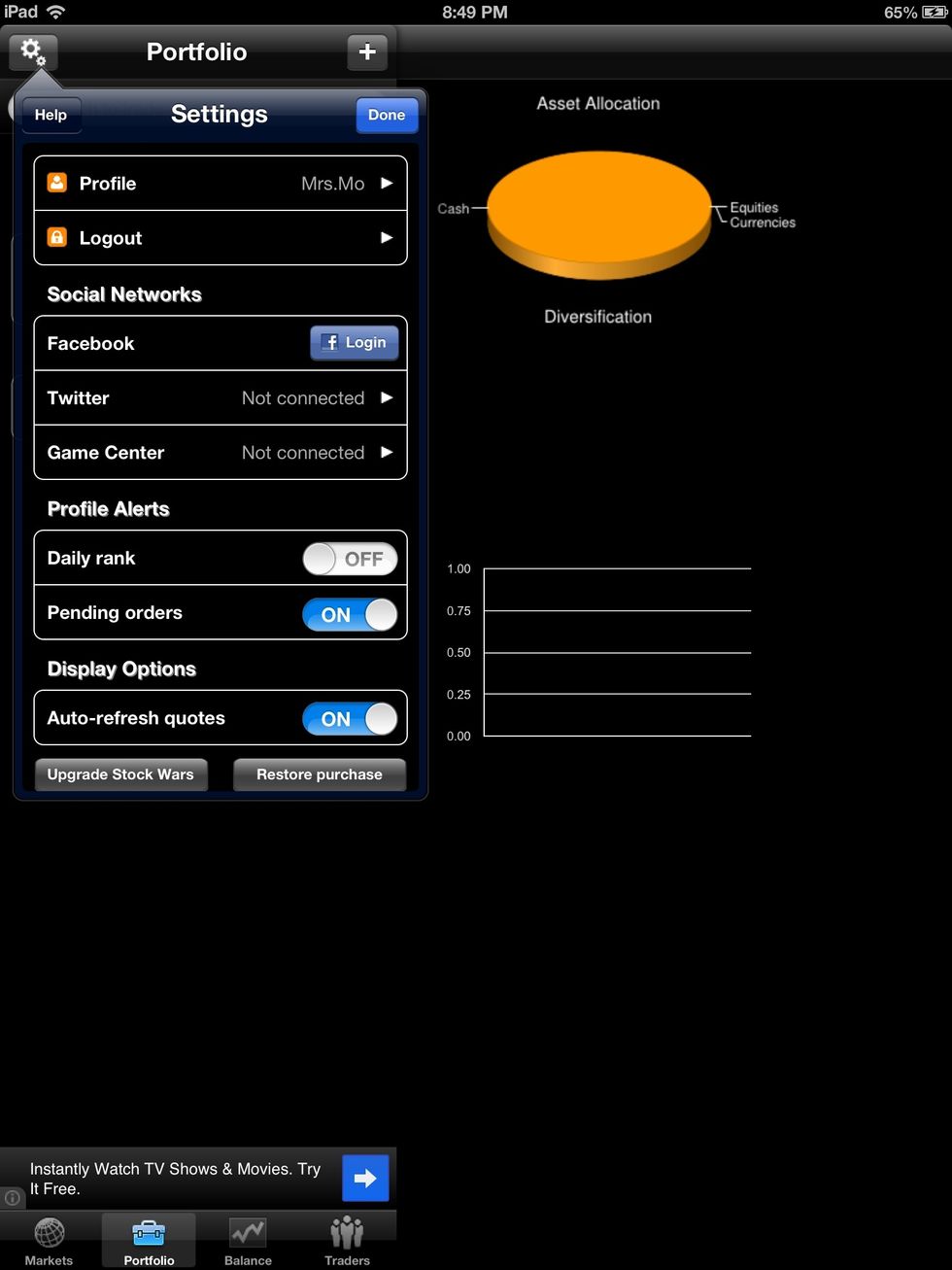 The widget in the top left corner, allows for logging out, viewing your profiles, and changing options. For classroom purposes please do NOT connect to your social media accounts.
Shelly Mowinkel
Wife, mother of 3, business & technology instructor. Loves anything technology, volleyball, and exercising!