Have sparkly, hard to remove nail polish? This is how you can get it off easily!
35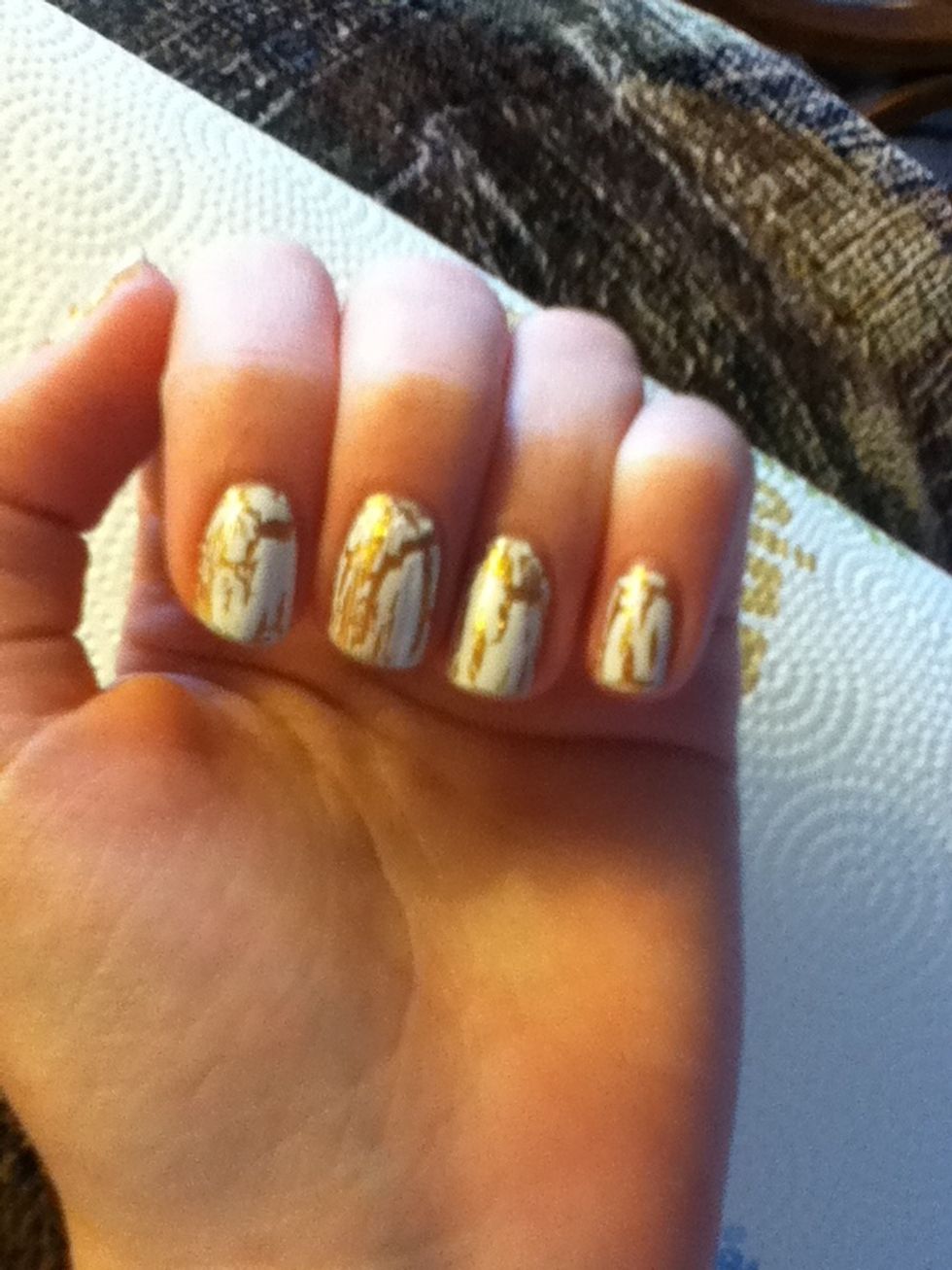 Sparkly!!!
Strengthening nail polish remover. I never use pure acetone on regular nails.
For wrapping.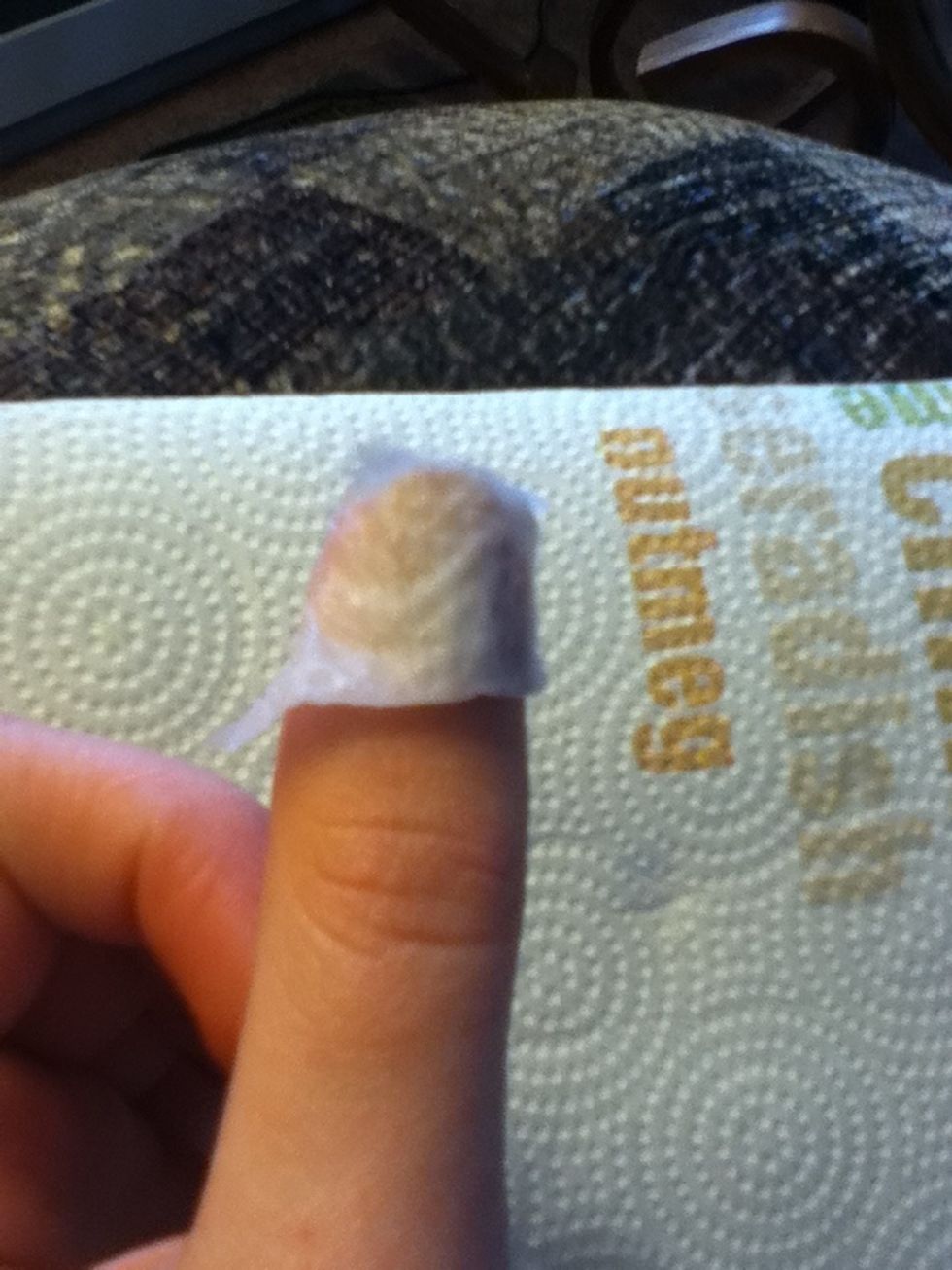 Wrap nail in a piece of paper towel or cotton ball that has been dipped in remover.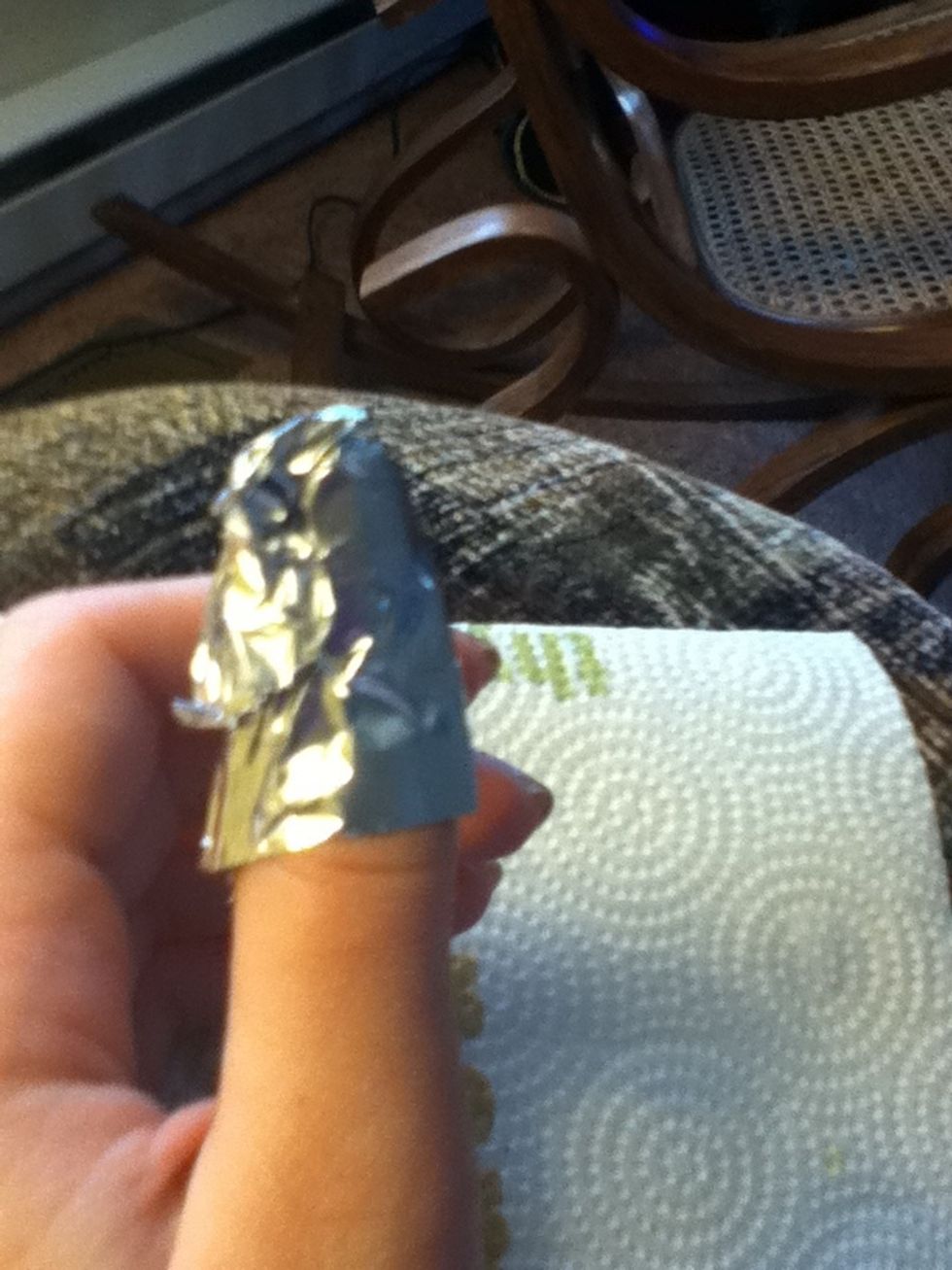 Wrap tightly in aluminum foil but not to tightly! Don't wanna loose a finger! Fold access foil over the top of nail.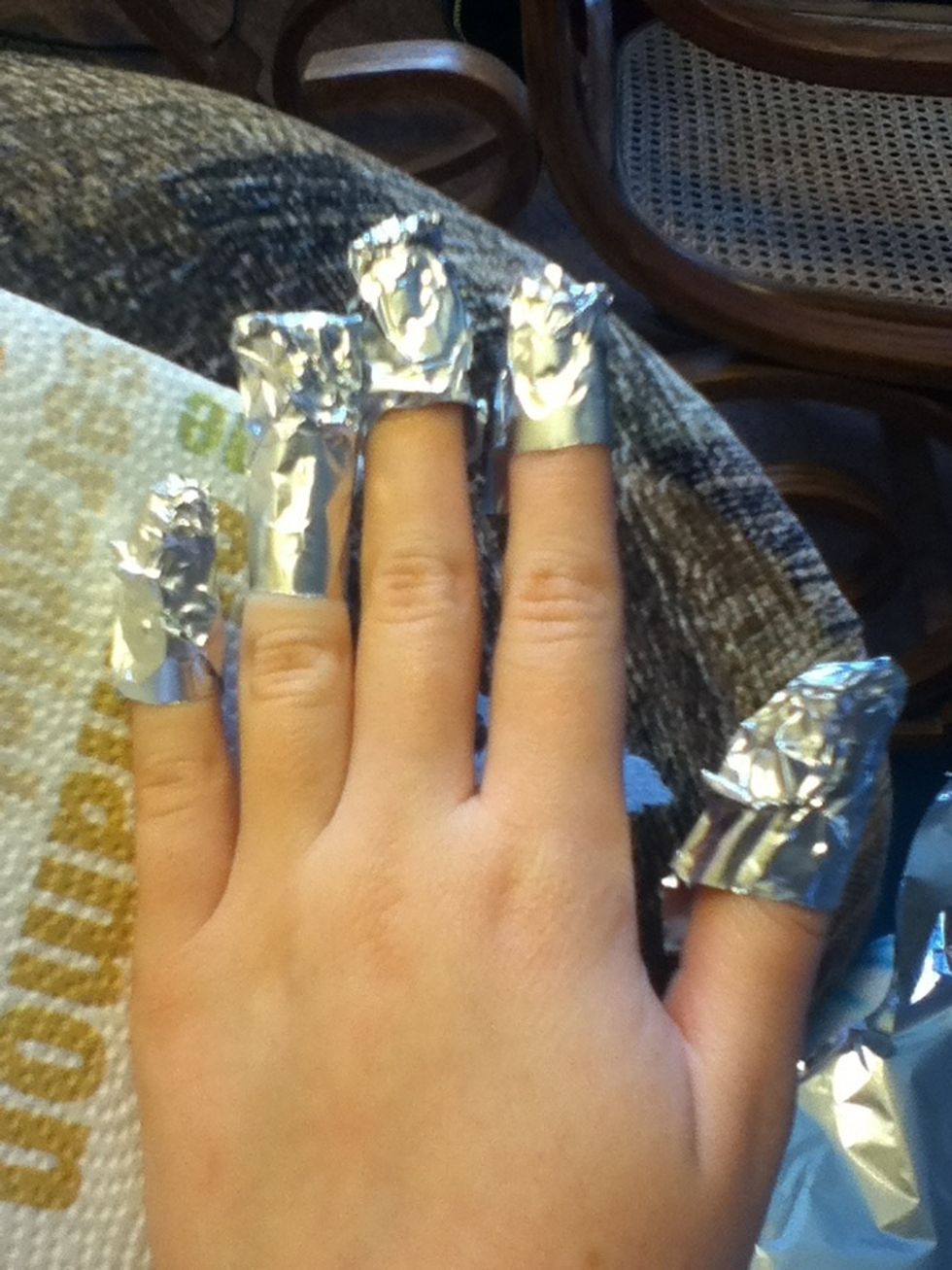 Leave on for about 5-10 minutes. Take off by squeezing nail bed and pulling up. Remove access nail polish.
Tah dah!
Nail polish Remover
Aluminium foil
Napkin or cotton balls
Erin Bywater
I post guides on nail tutorials and gluten free foods! Feel free to request designs and recipes. Follow me for more upcoming guides!