Use the CogniFit App for OT Evaluation
2
Clinical Utility: OTs can use this app to assess cognitive abilities such as memory, focus & attention. It tracks data easily & accurately, & is a fun way to get clients to participate & be motivated.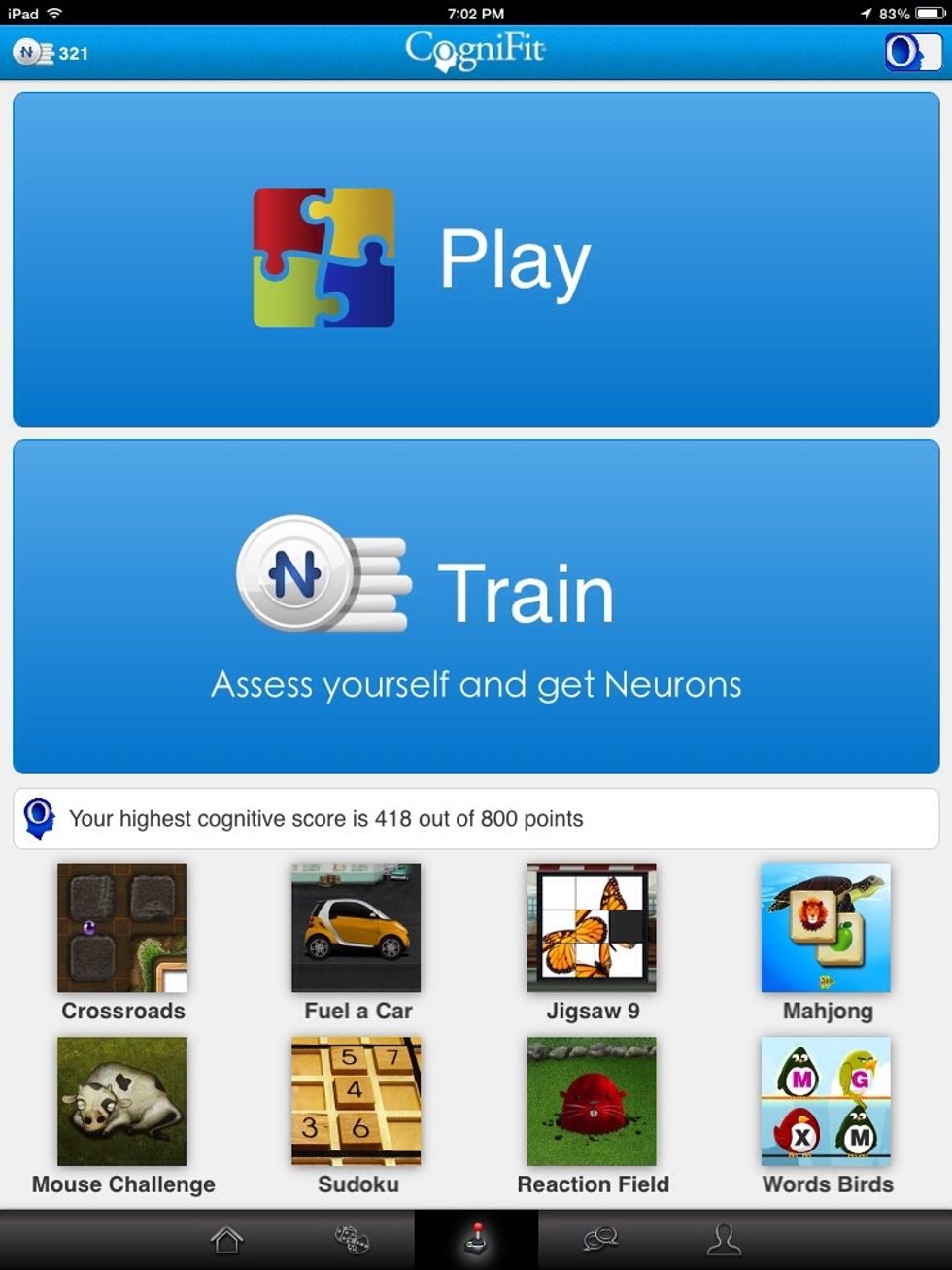 This is the main screen for the app. It displays the many games this app offers and two unique ways to play these games that test your cognitive abilities!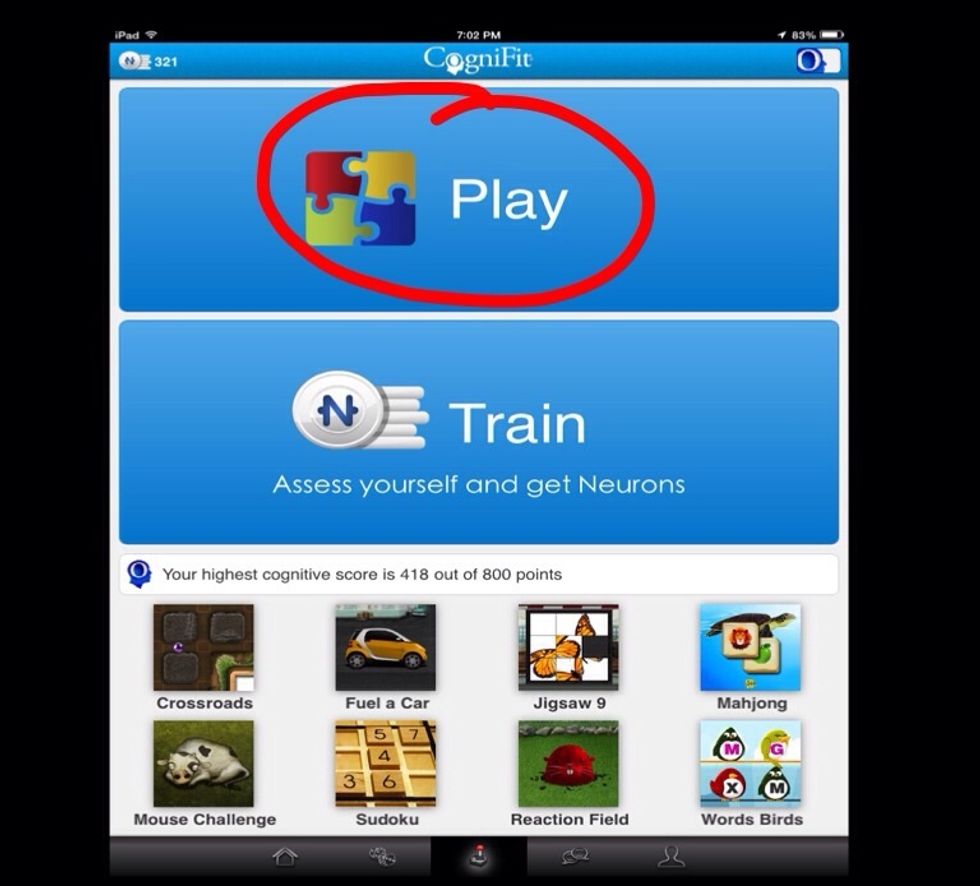 By selecting the play option, the app will lead you to the next screen shown...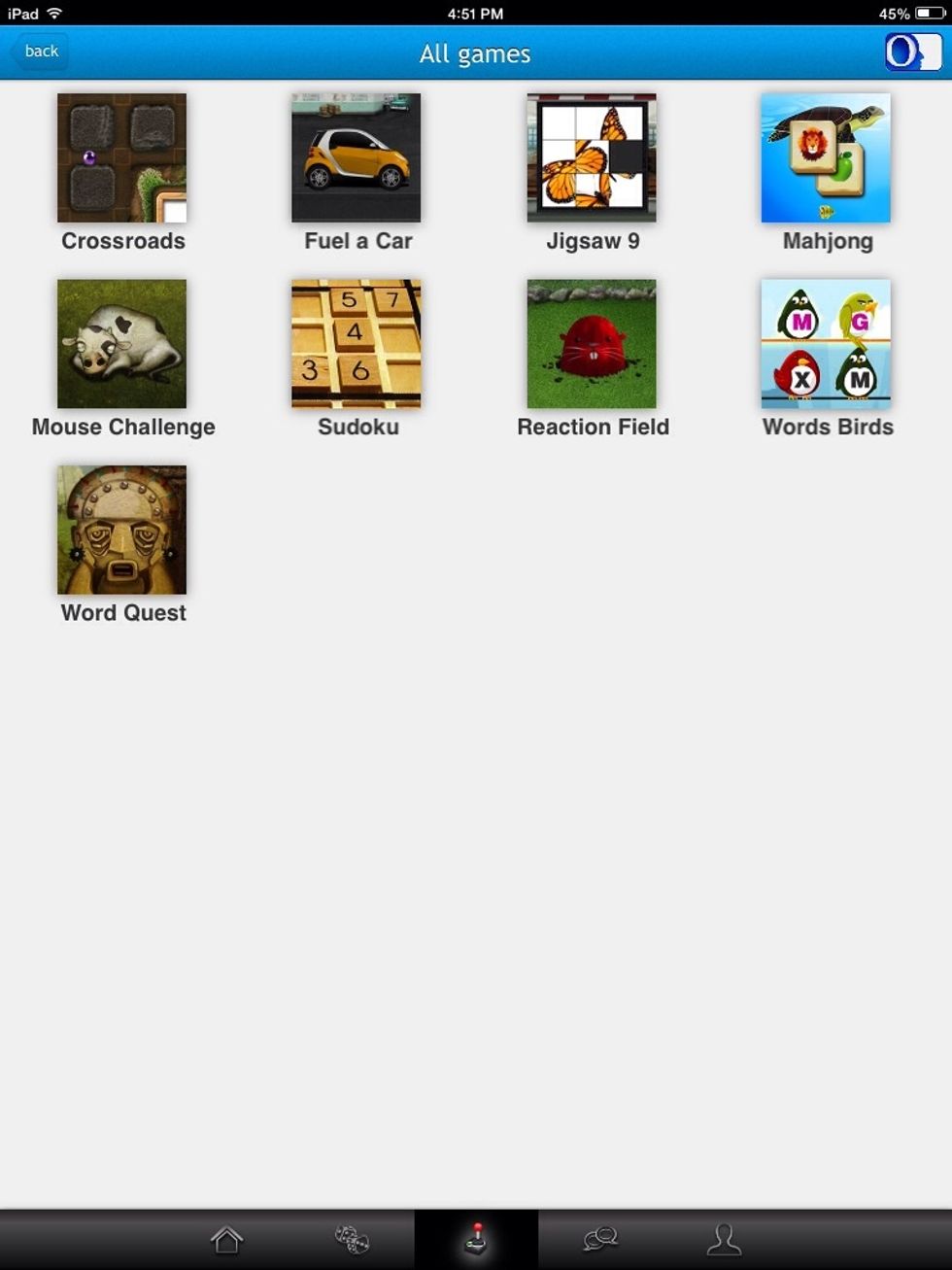 This screen allows you to choose which game you want to play. There are 9 games total for the play option. Each game tests different cognitive skills.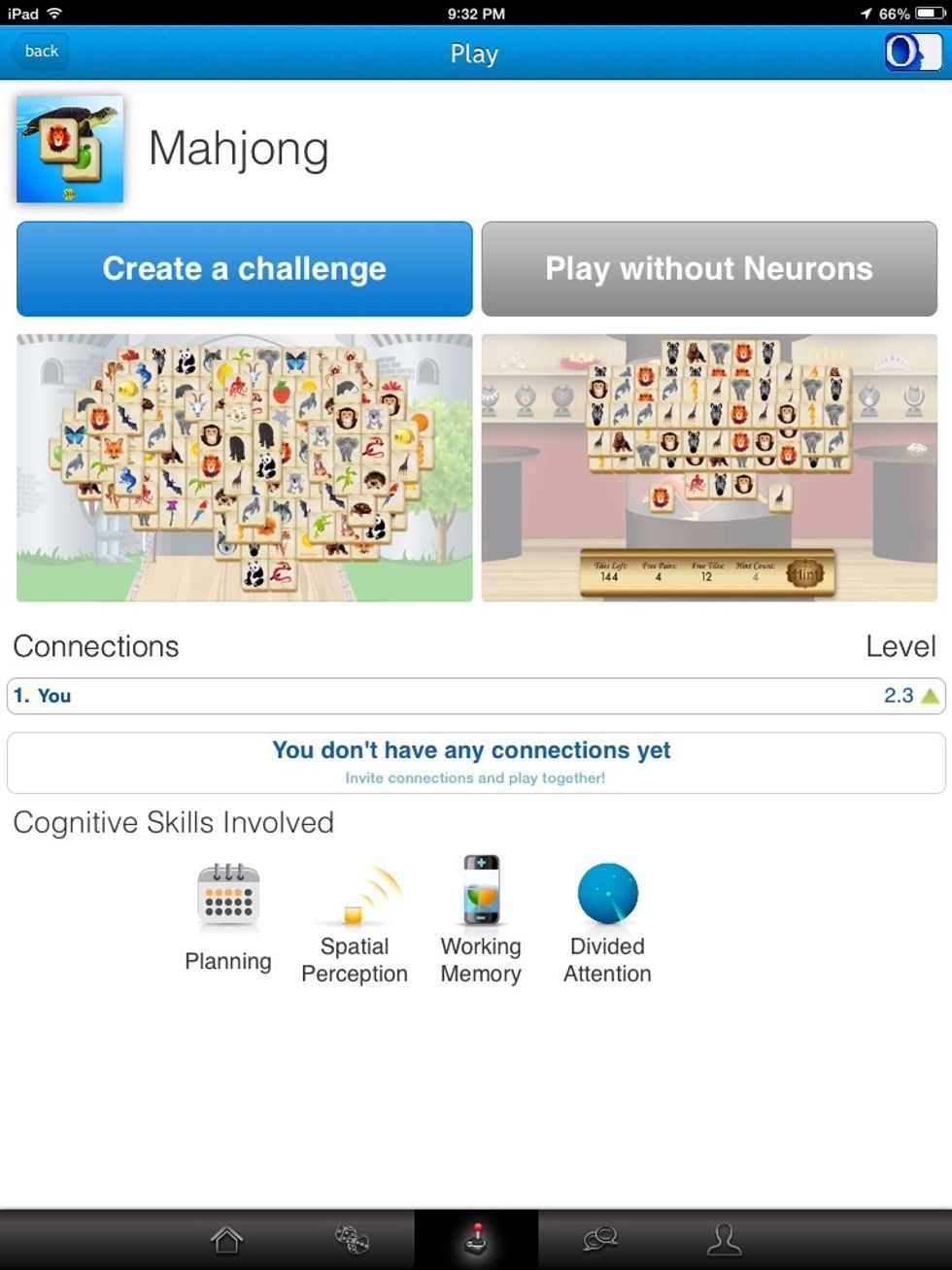 When you choose a game this screen will come up and let you either create a challenge with friends or play without neurons. It also shows you the cognitive skills involved in the game.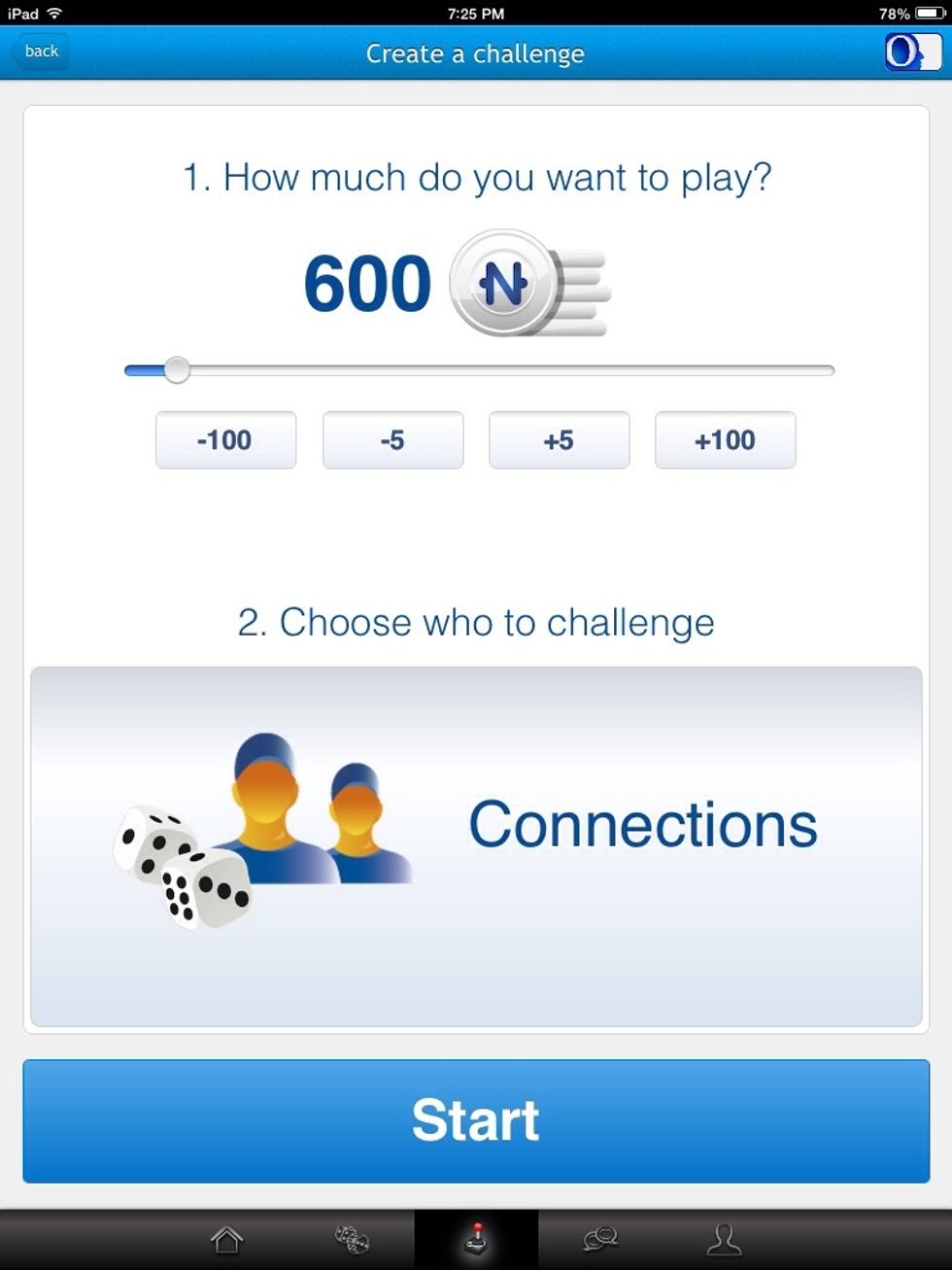 If you choose to create a challenge, this screen will pop up and ask how many neurons you want to play with and who you want to challenge.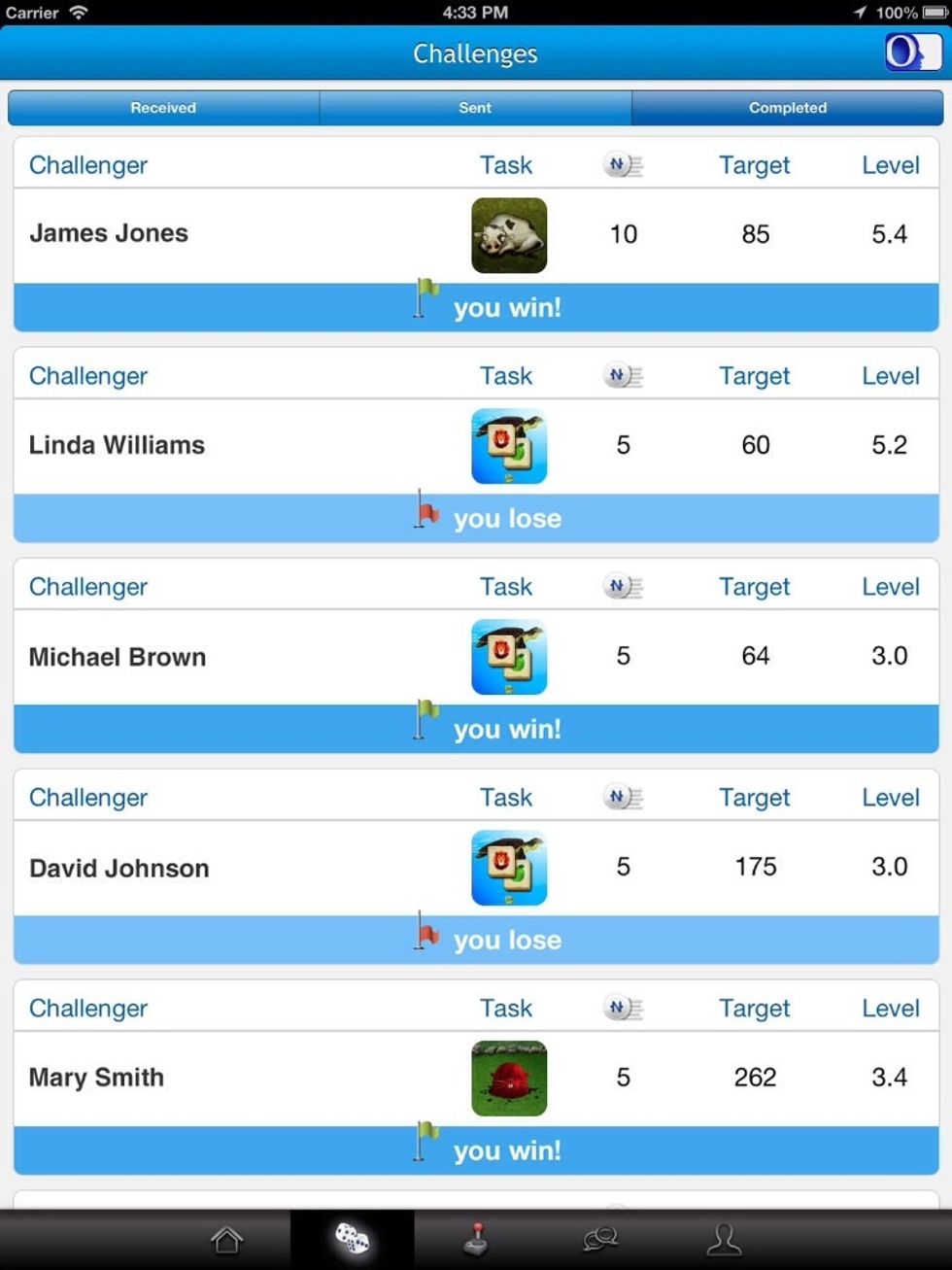 This screen shows the challenges you complete against your friends, if you won the challenge, the number of neurons (points) you earned, your target goals, and the level you completed.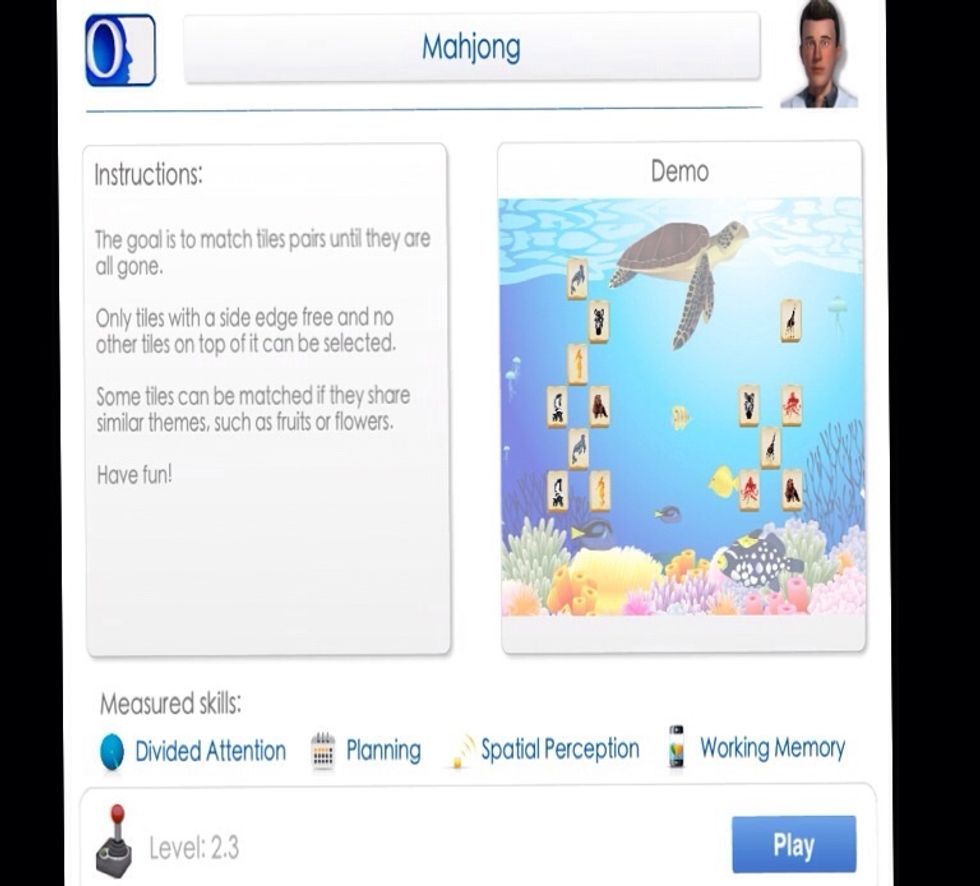 If you choose the play without neurons option, a screen will pop up with directions on how to play the game you've chosen.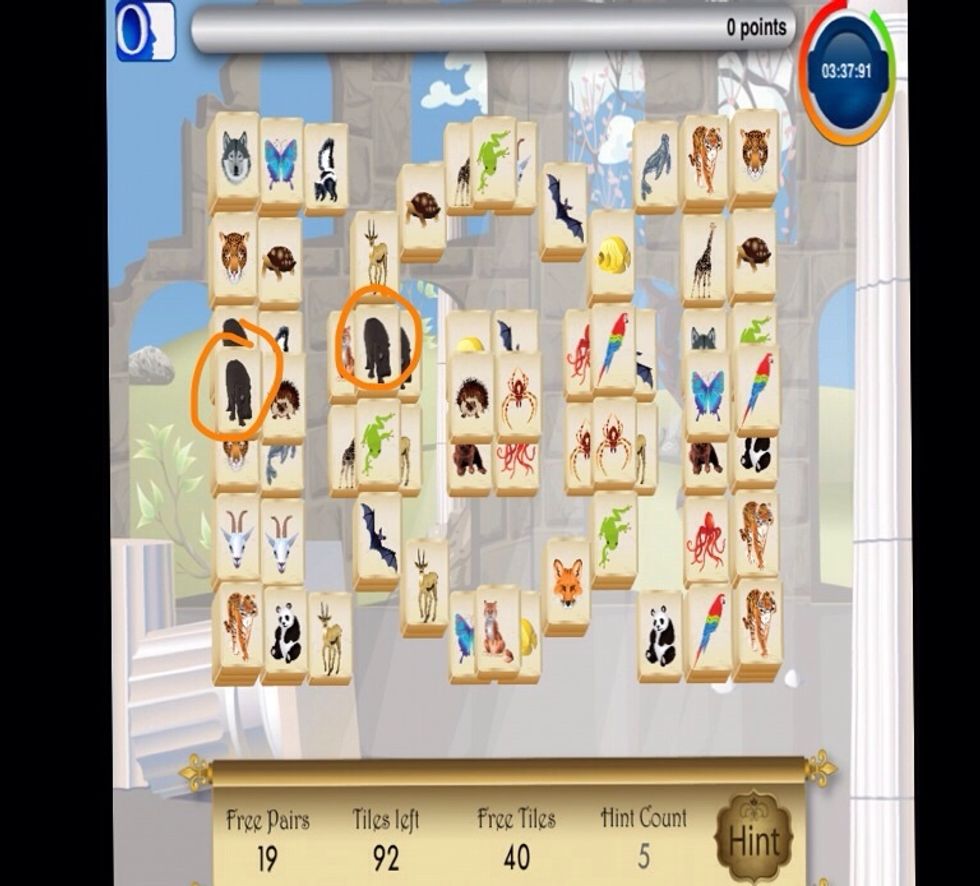 Mahjong~this games goal is to match up the tiles as fast as you can. It can be tricky because some tiles lie underneath other tiles, and the top ones have to be used first.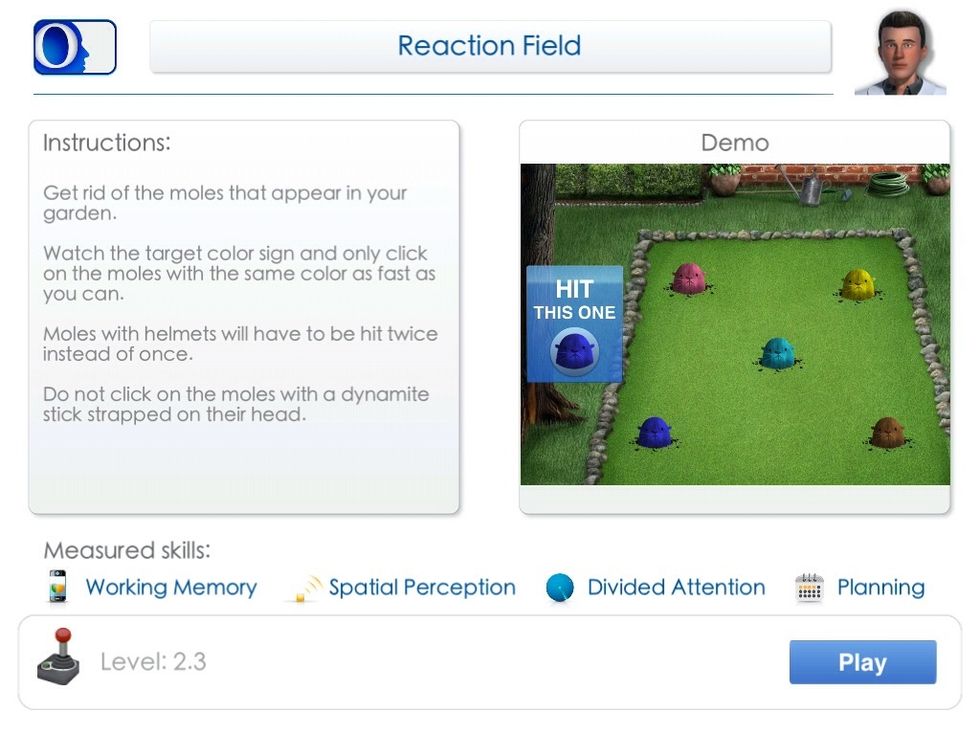 Reaction Field~this games goal is to click on the mole in the garden that is picture to the left of the screen as fast as you can.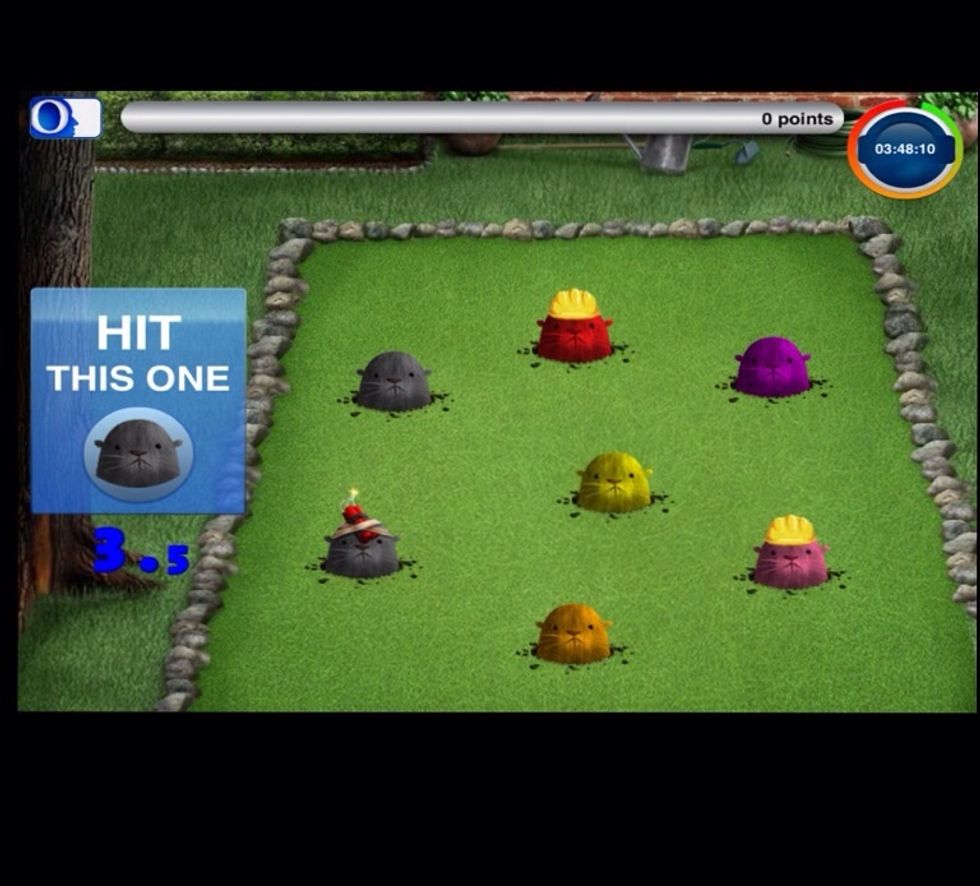 This game is also tricky because the moles change colors and move all over. Sometimes the moles wear construction hats and need to be clicked twice. Avoid hitting moles with dynamite.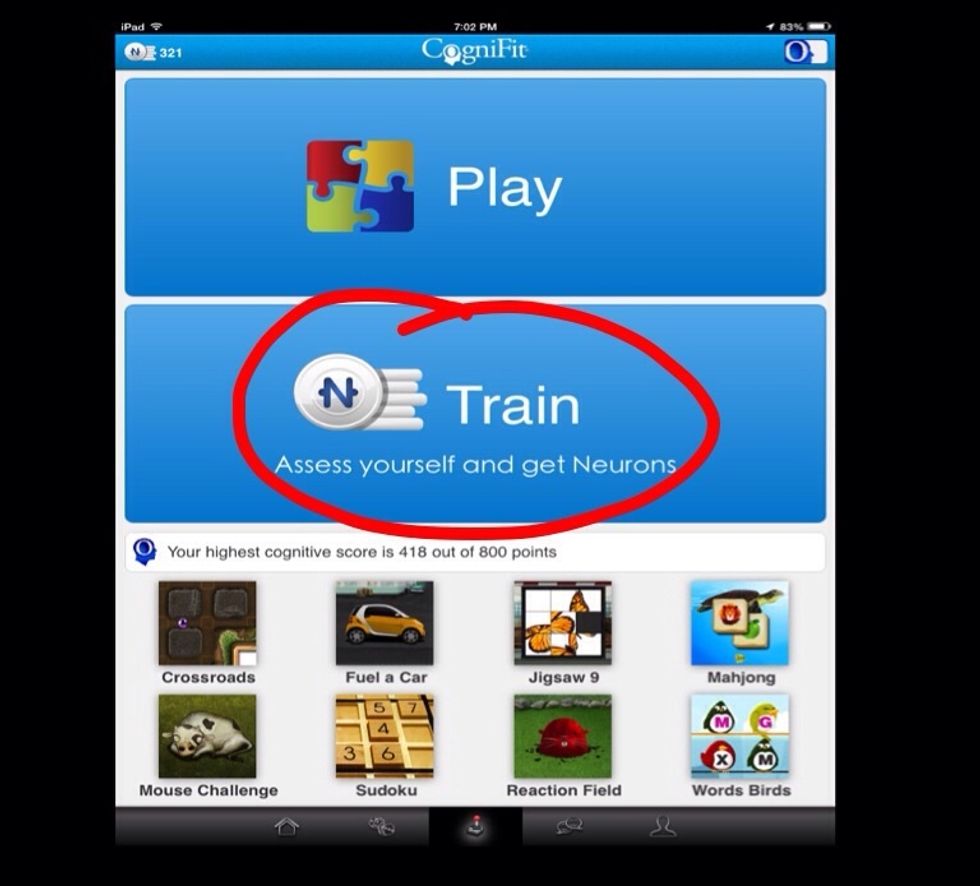 By selecting the train option on the main screen, the app will lead you to the next screen....this option will be most beneficial for OT evaluation.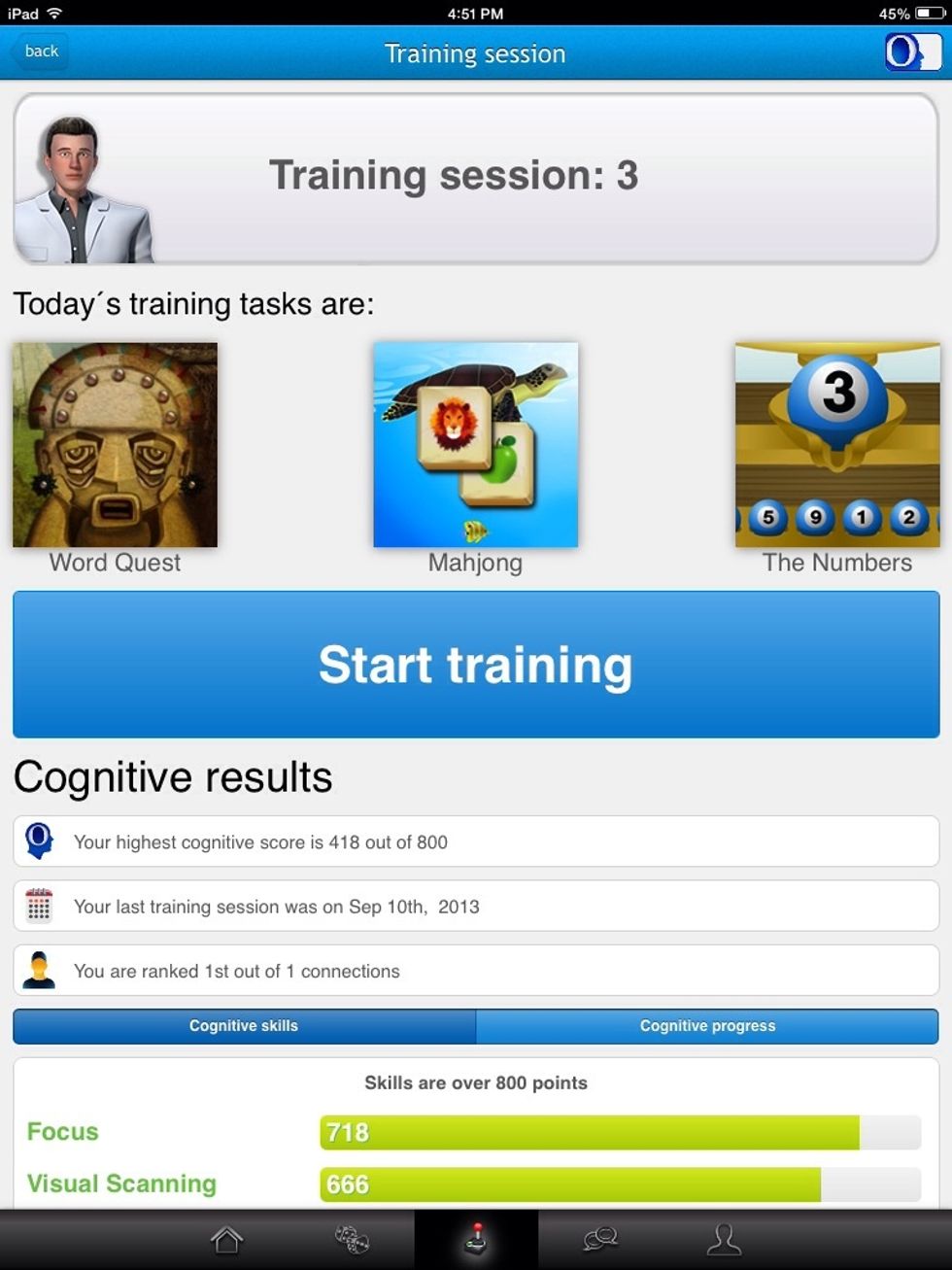 This screen shows you 3 training games that are selected based on your level and skills earned. By hitting "Start training" you'll begin playing the first game and continue to the last.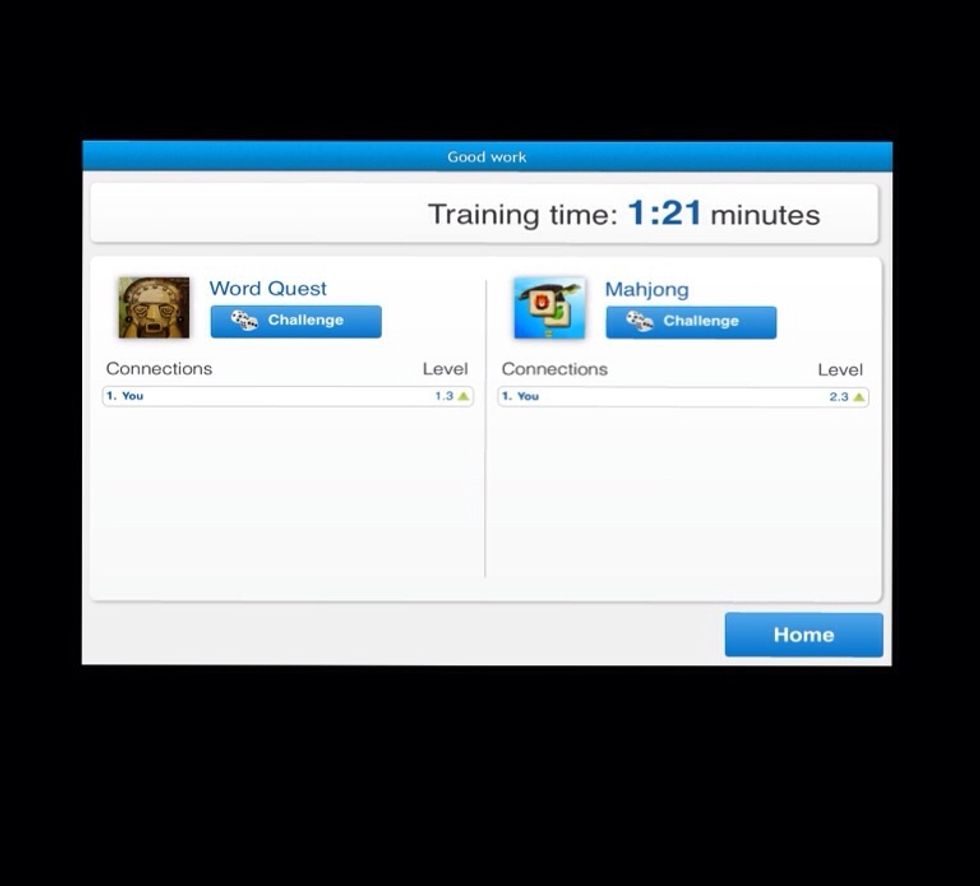 Once completed with the games this screen will show you the level you advanced to and the amount of time it took you to complete the games. Each time you train, the games get more advanced.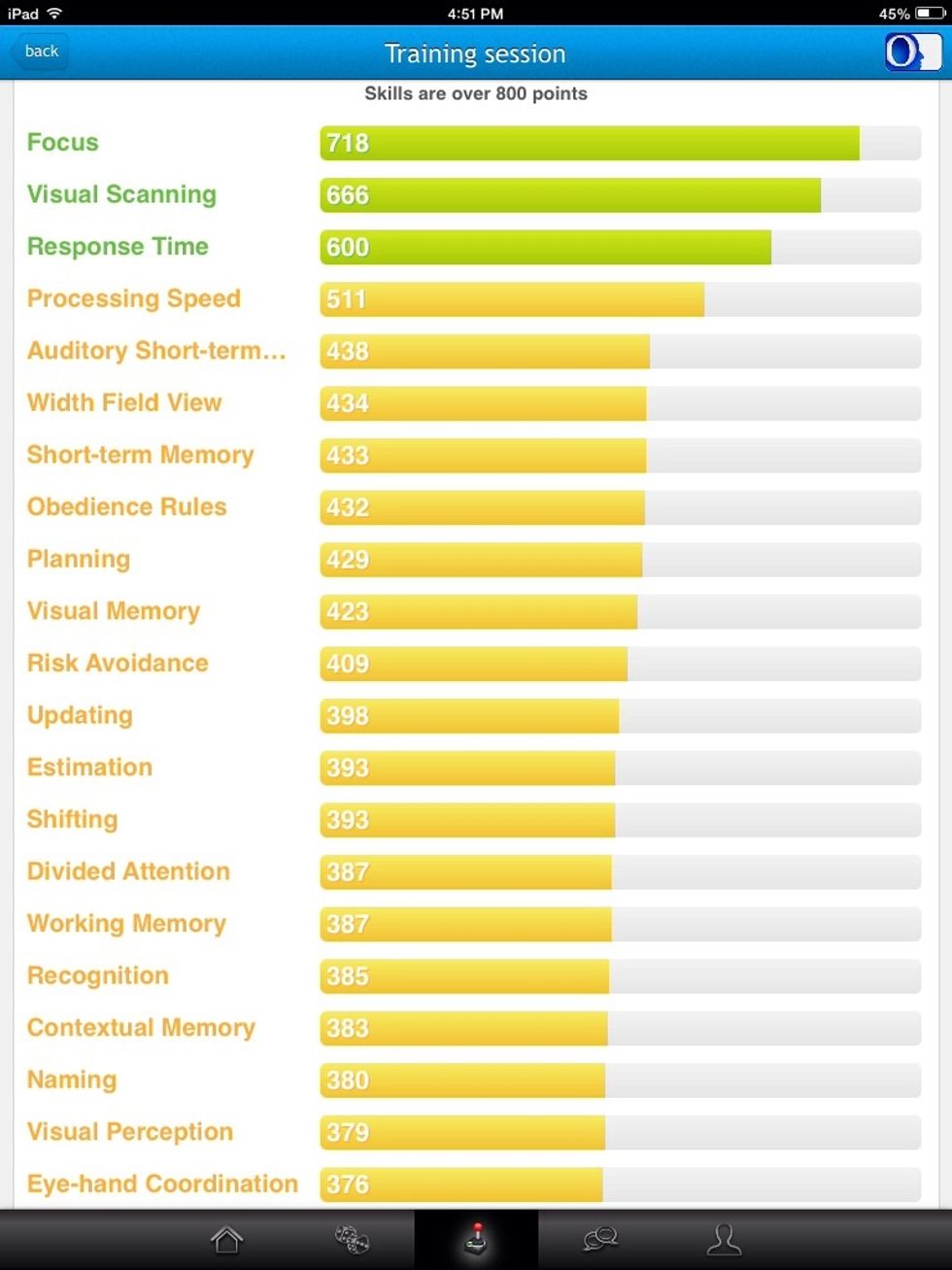 This is the profile screen. It shows your progress or decline in certain skills pertaining to the games you've completed. This portion of the app is the measurable part of the app for OT evaluation.
I-Pad
CogniFit Brain Fitness App. for I-Pad