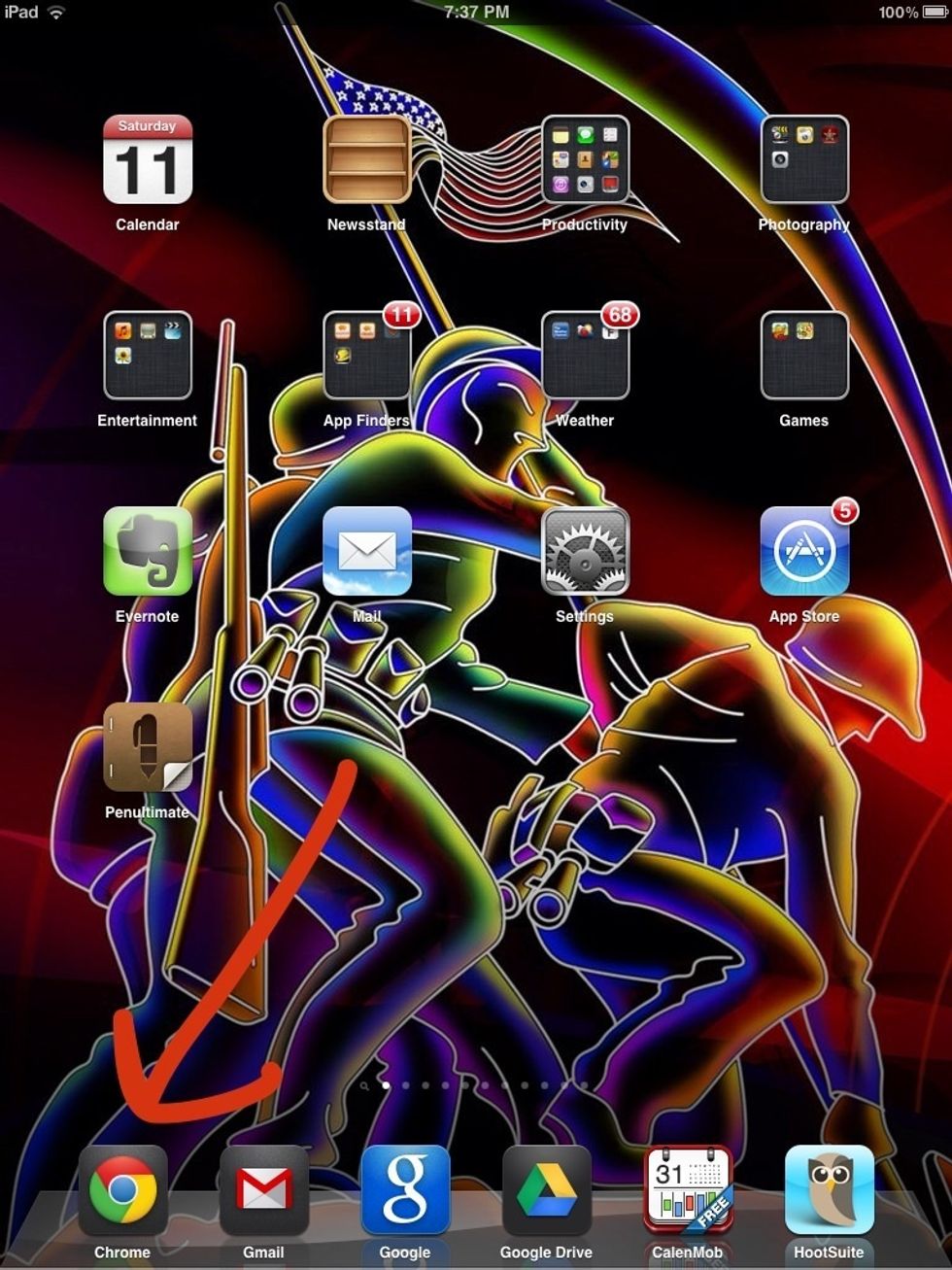 Tap Chrome app.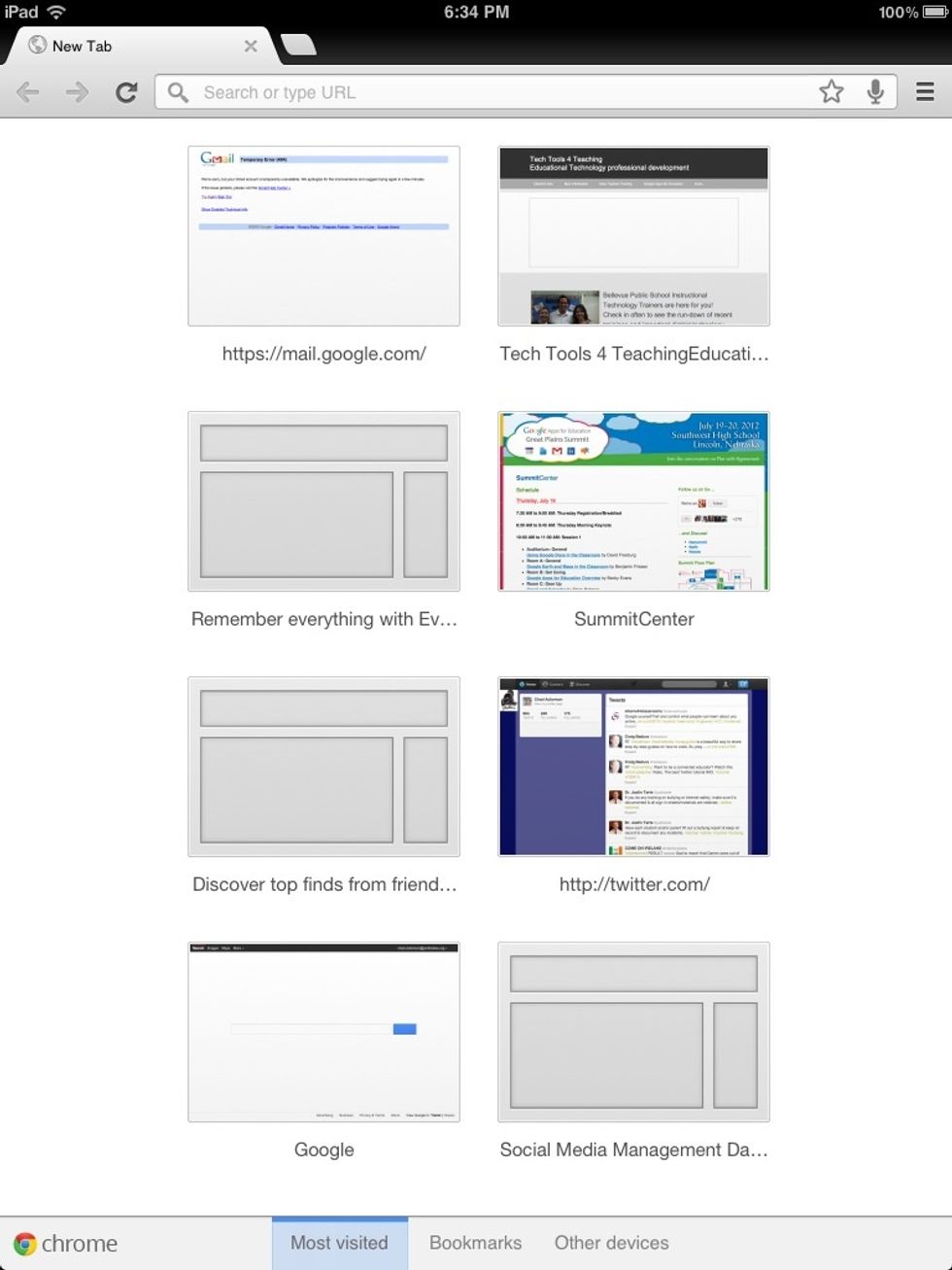 It opens up to Most Visited sites.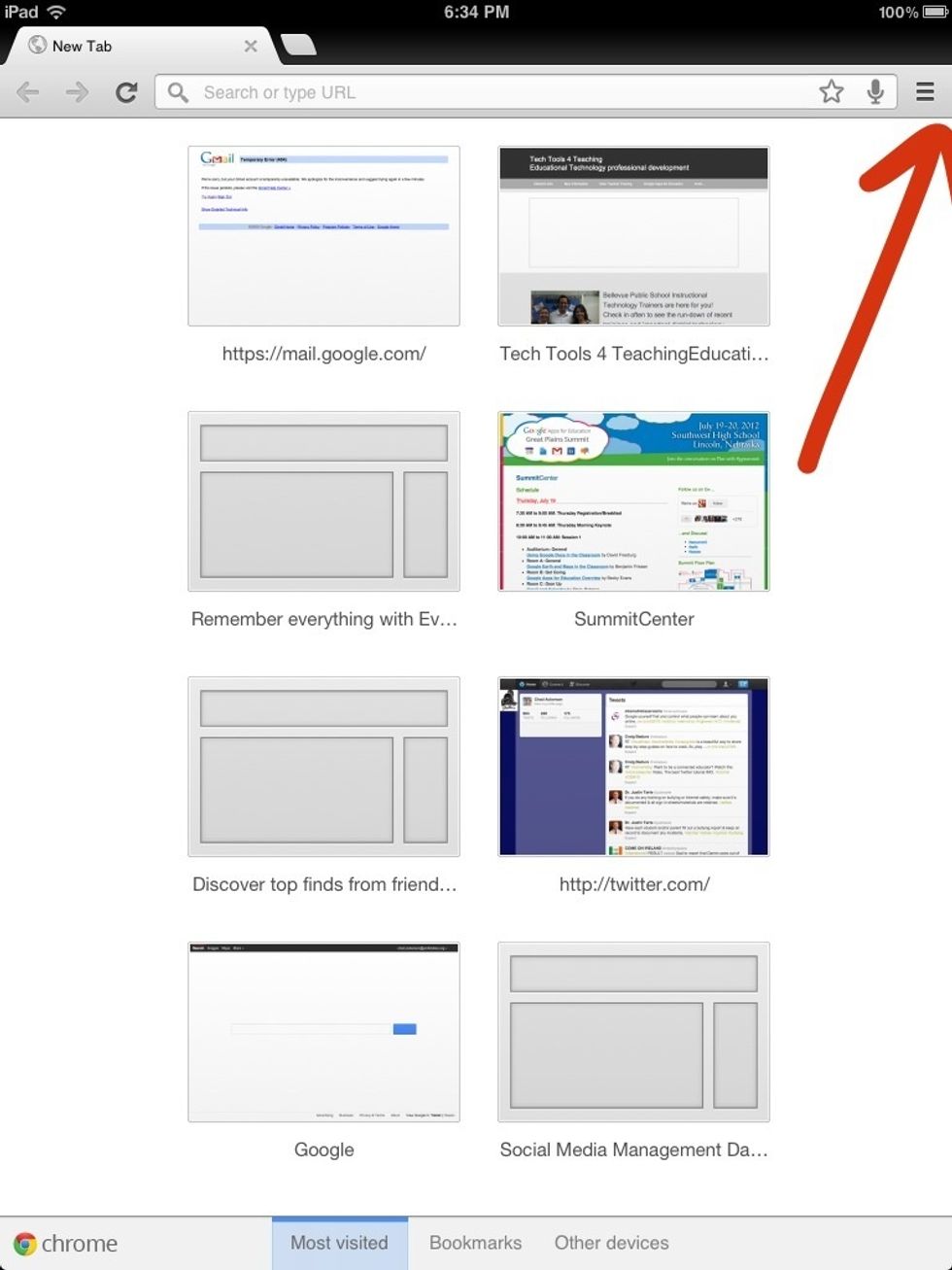 Click the bars at the top for settings.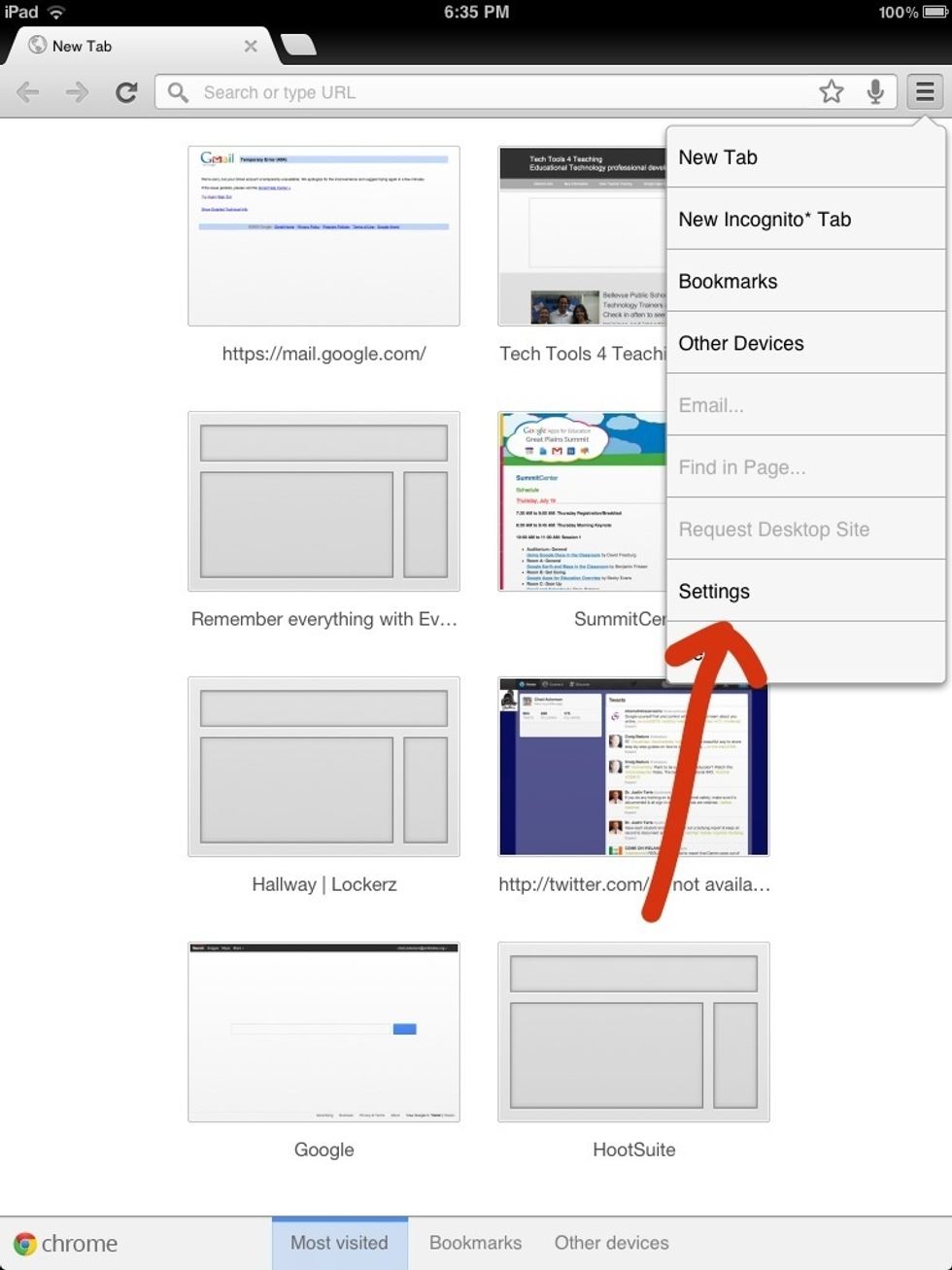 Tap settings.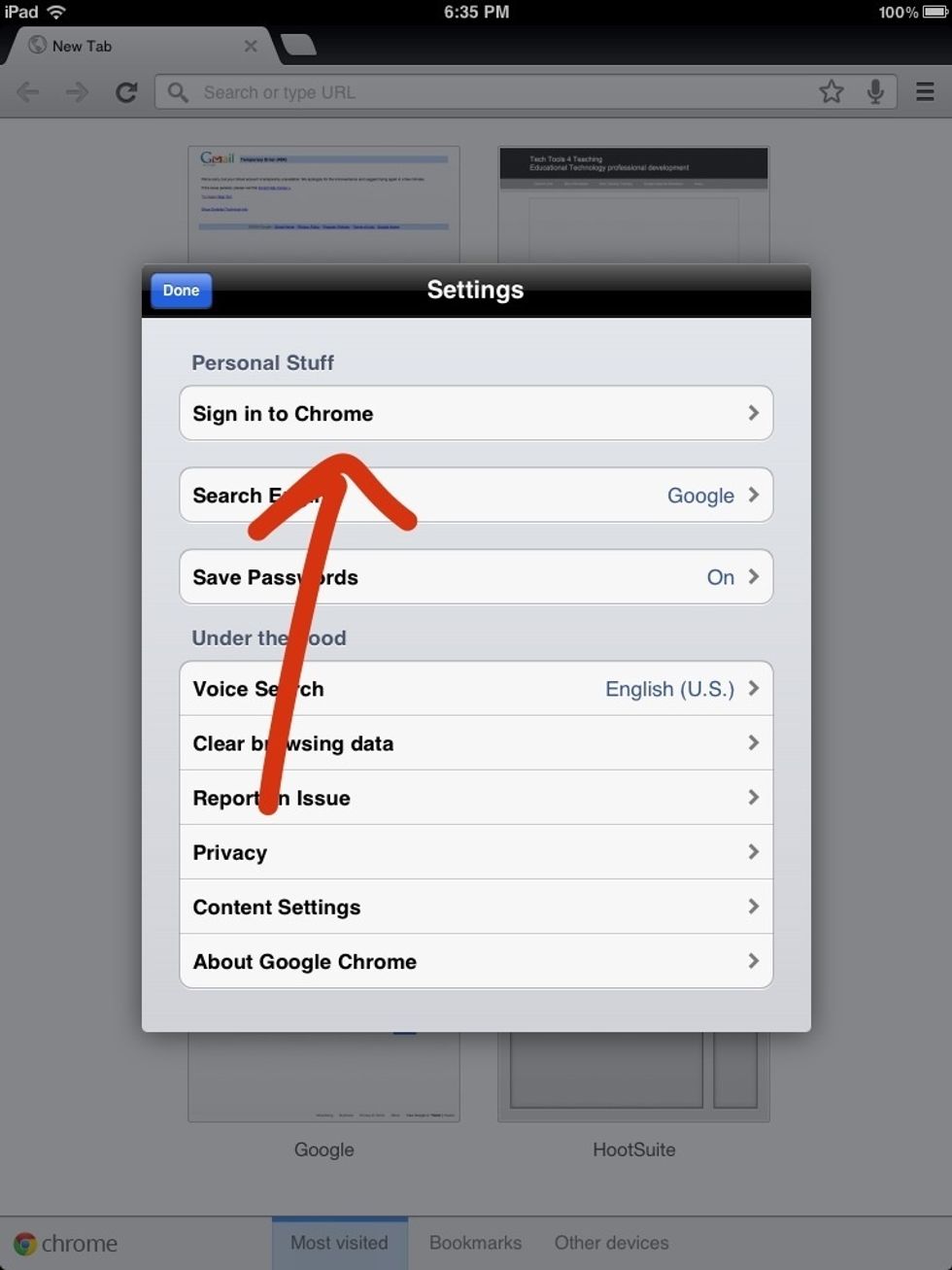 Sign in to Chrome with Google account.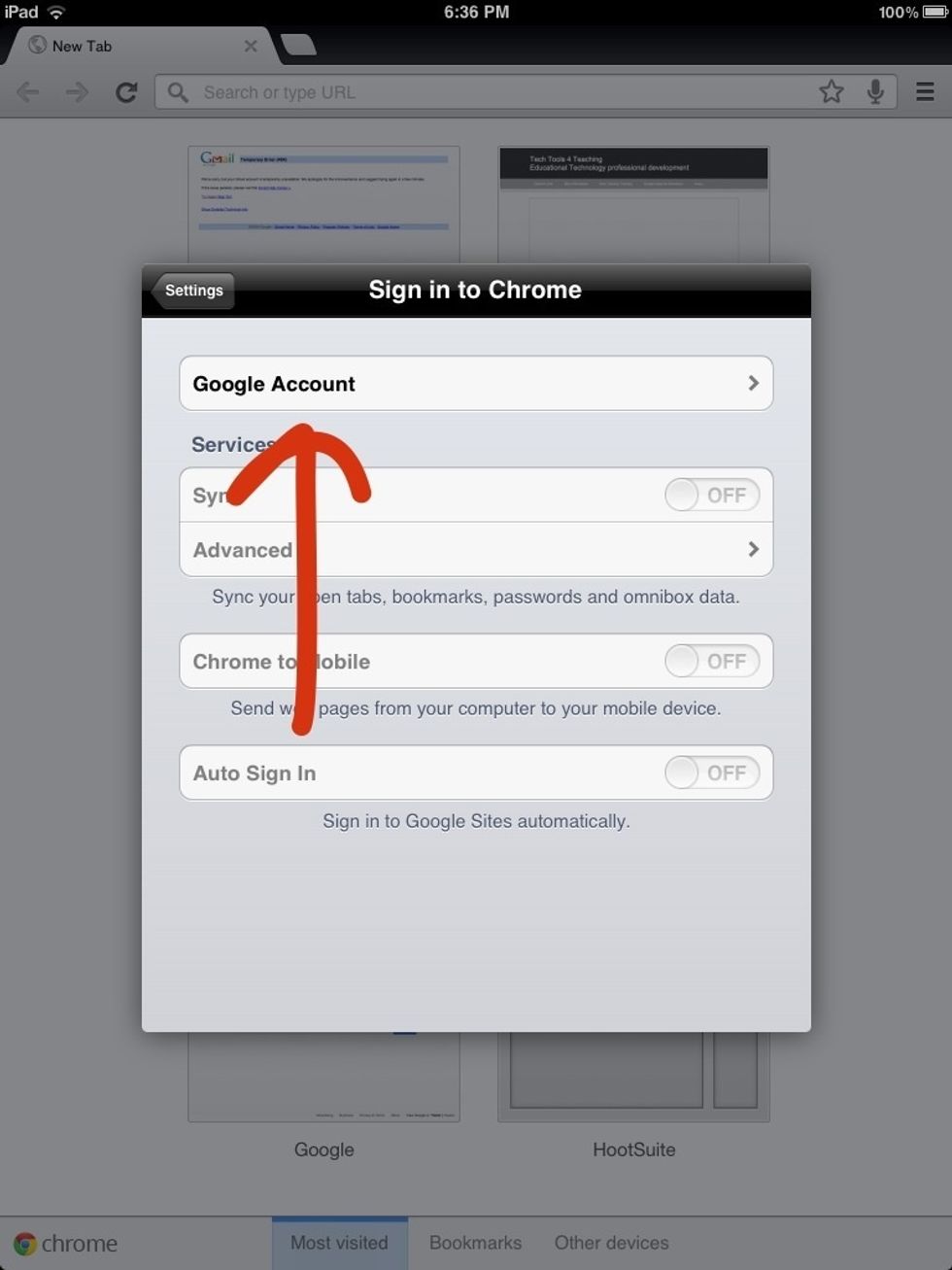 Tap Google account.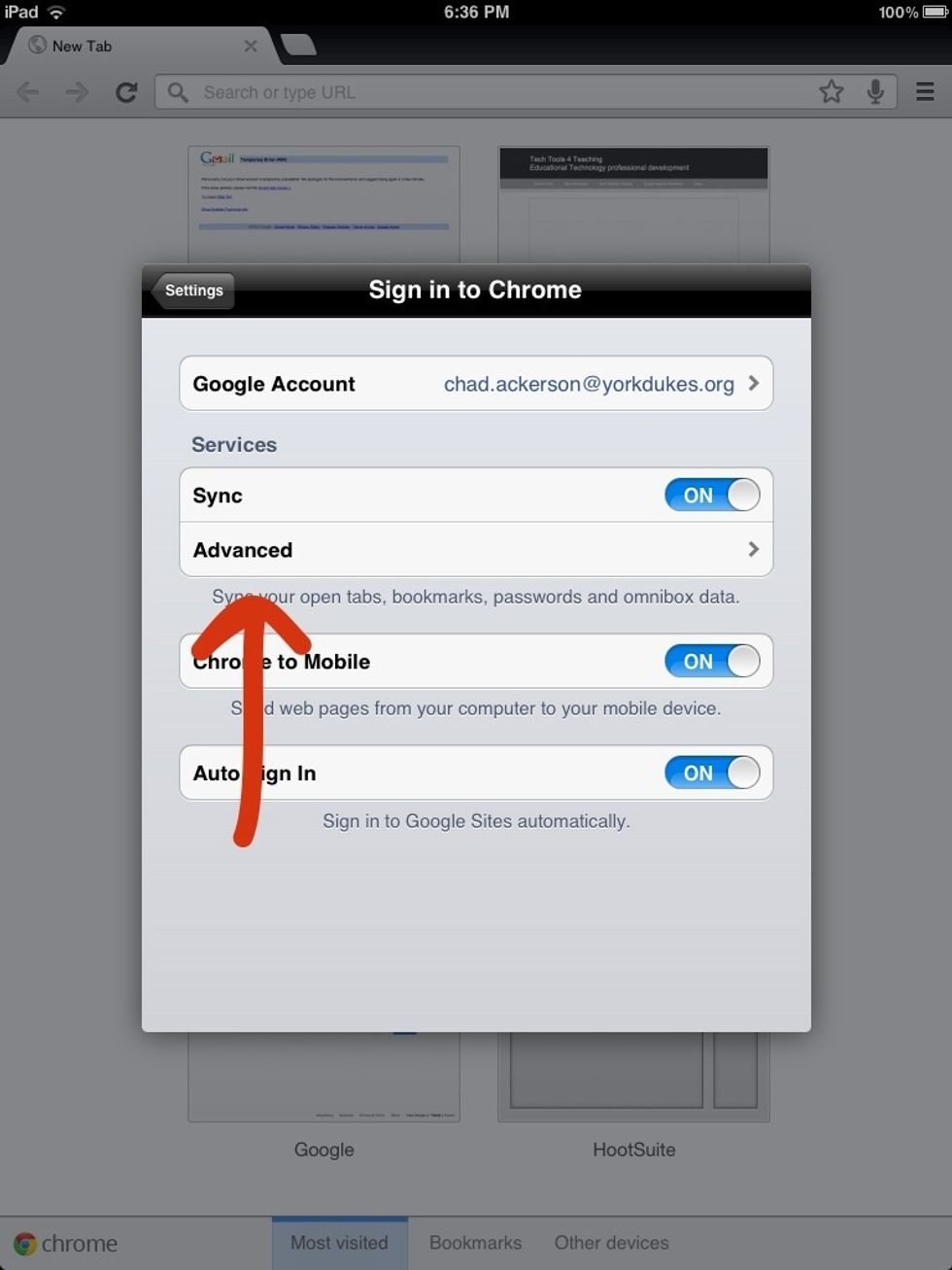 Click advanced settings.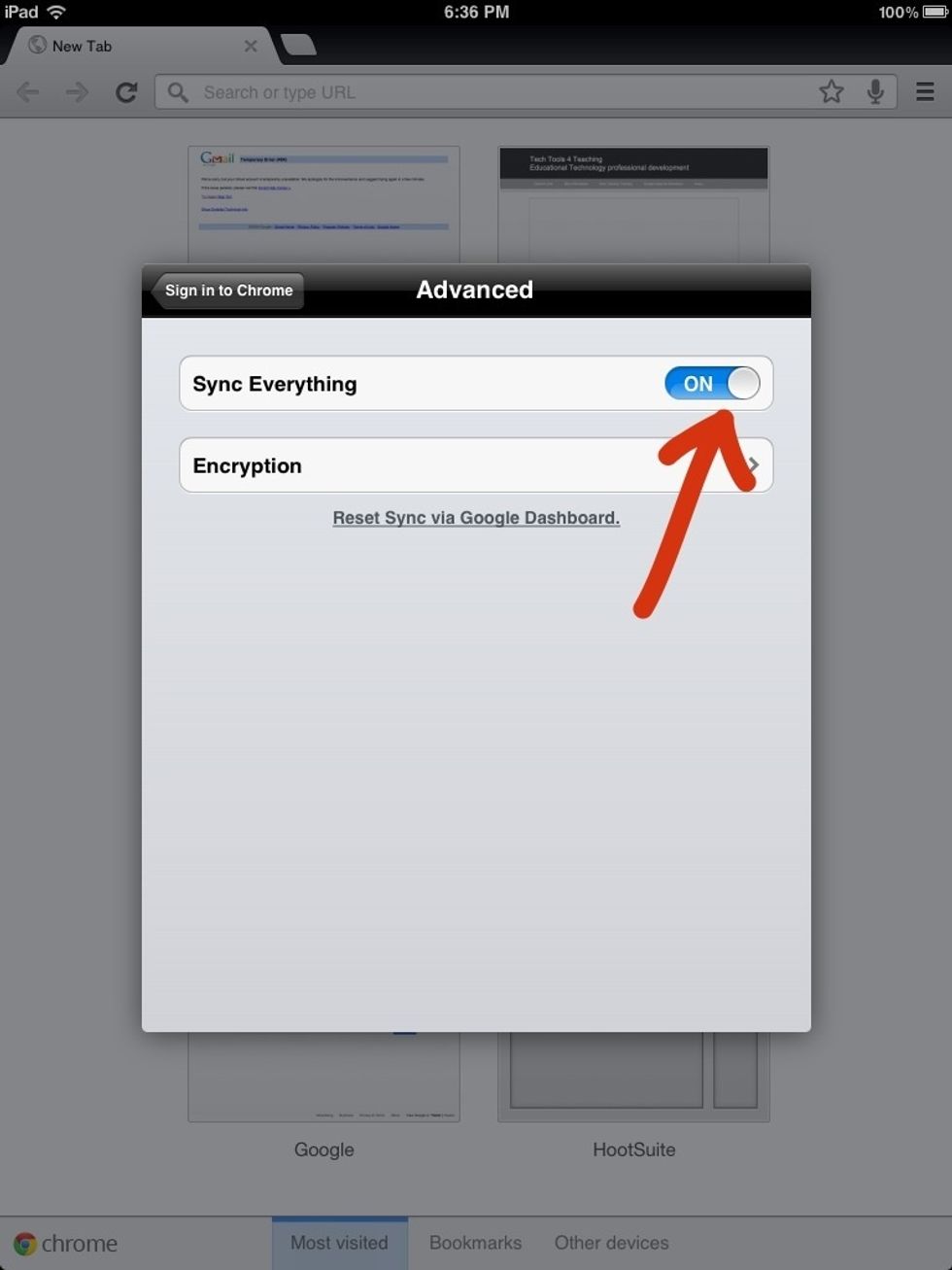 Make sure sync everything is on.
Now you're ready to search.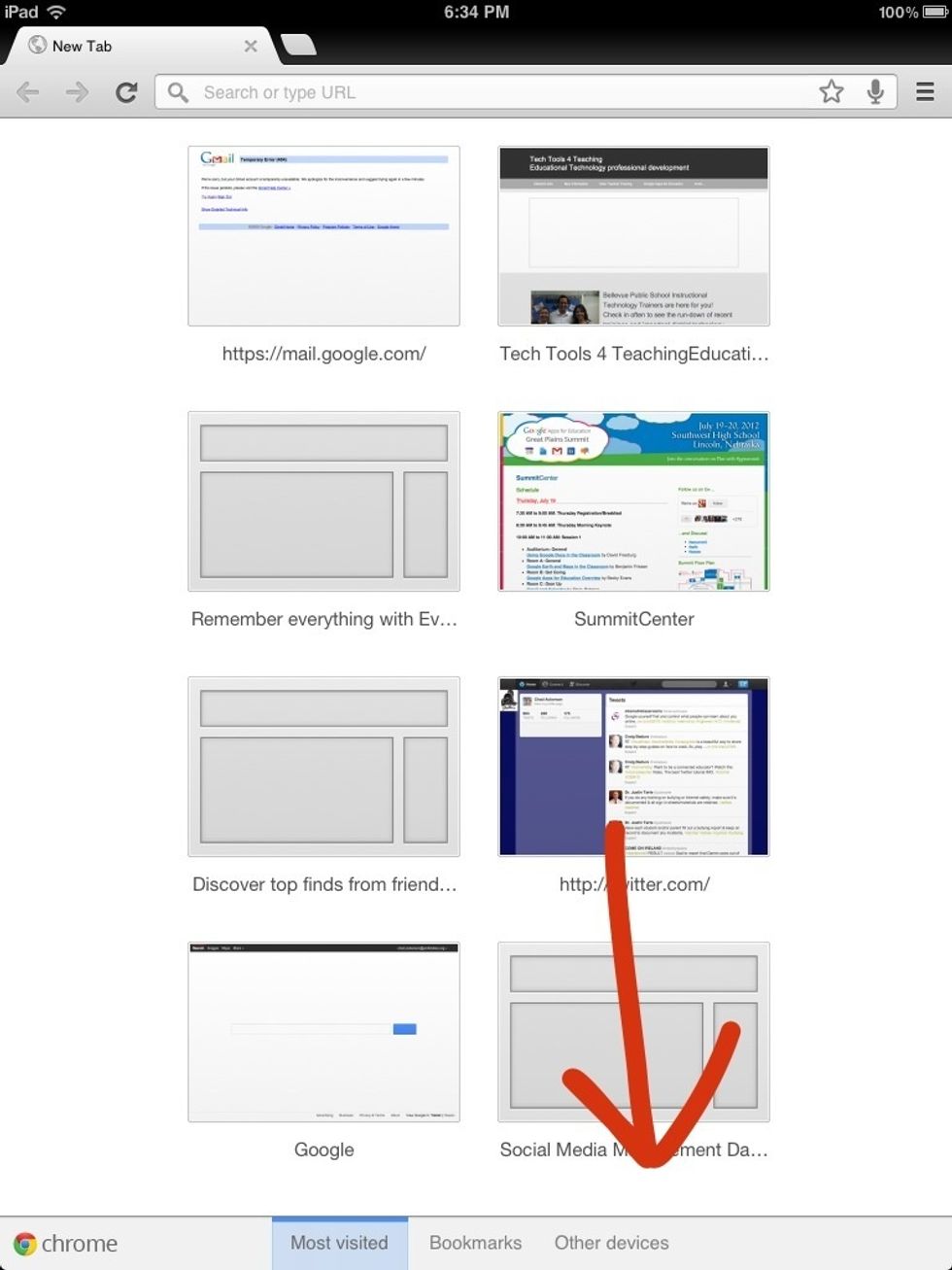 Tap open tabs on other devices to get your sites.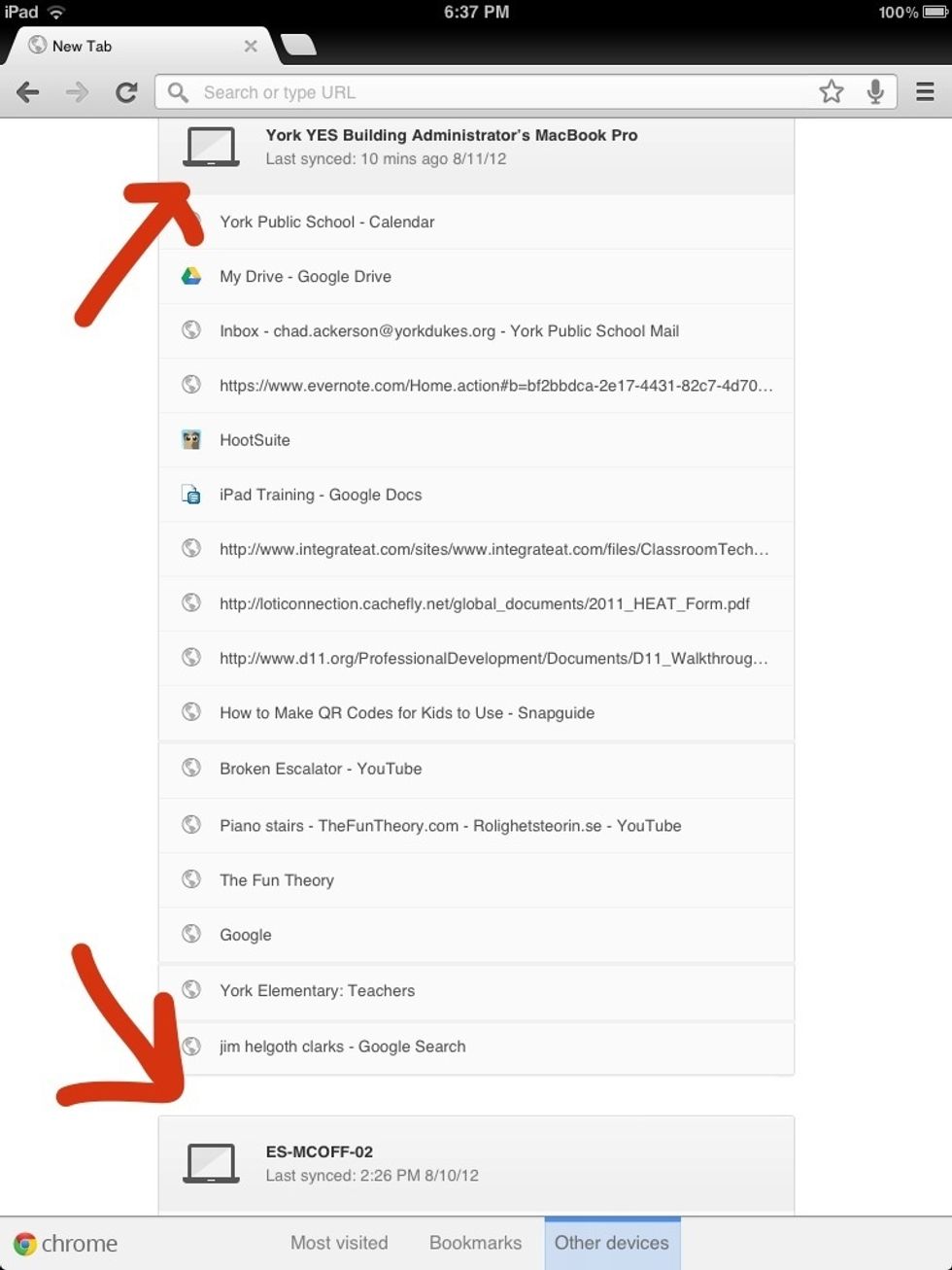 This shows what tabs are open on other devices where you logged in with your account.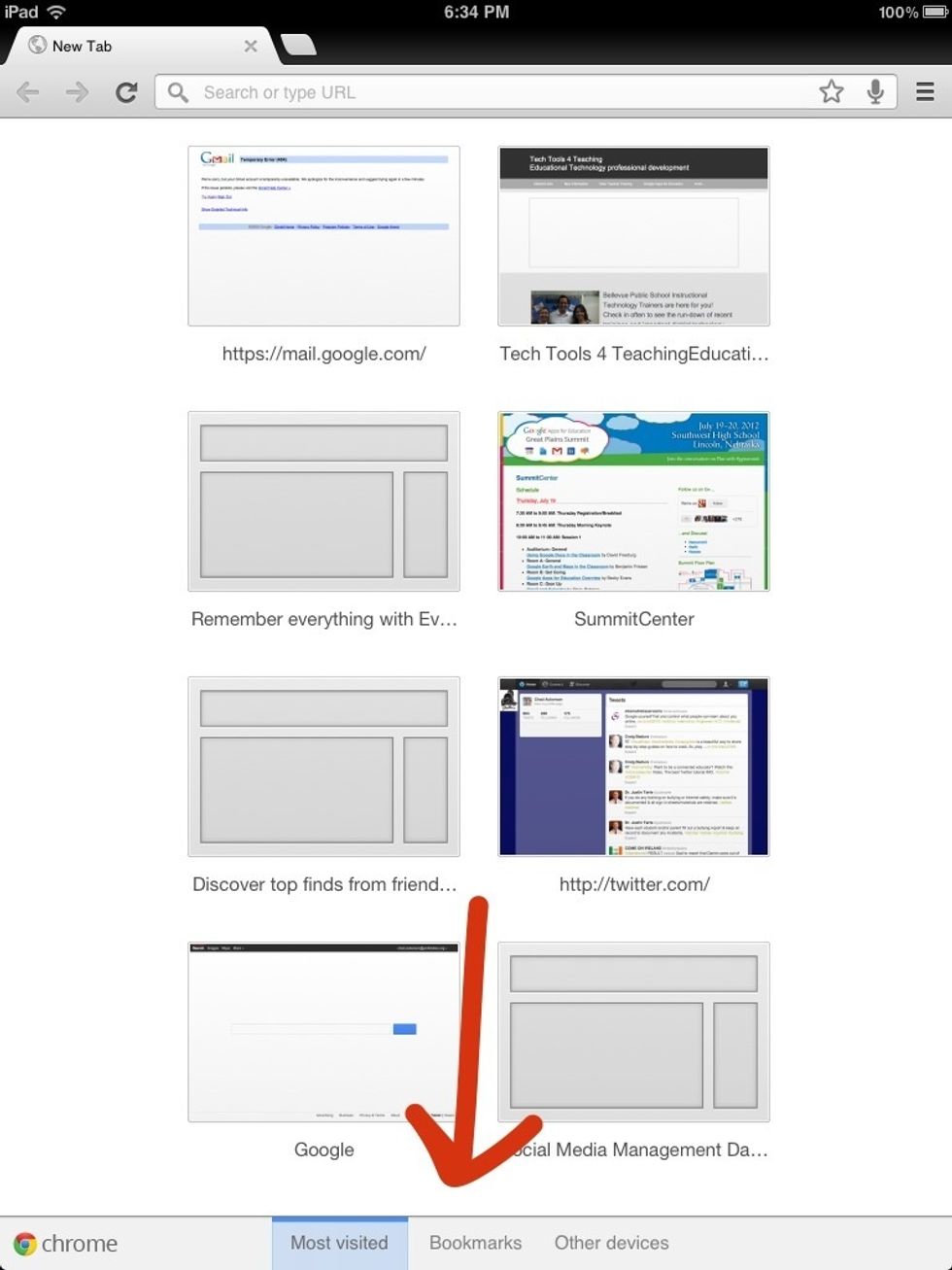 To get your bookmarks, tap here.
To go back to your most visited sites, tap here.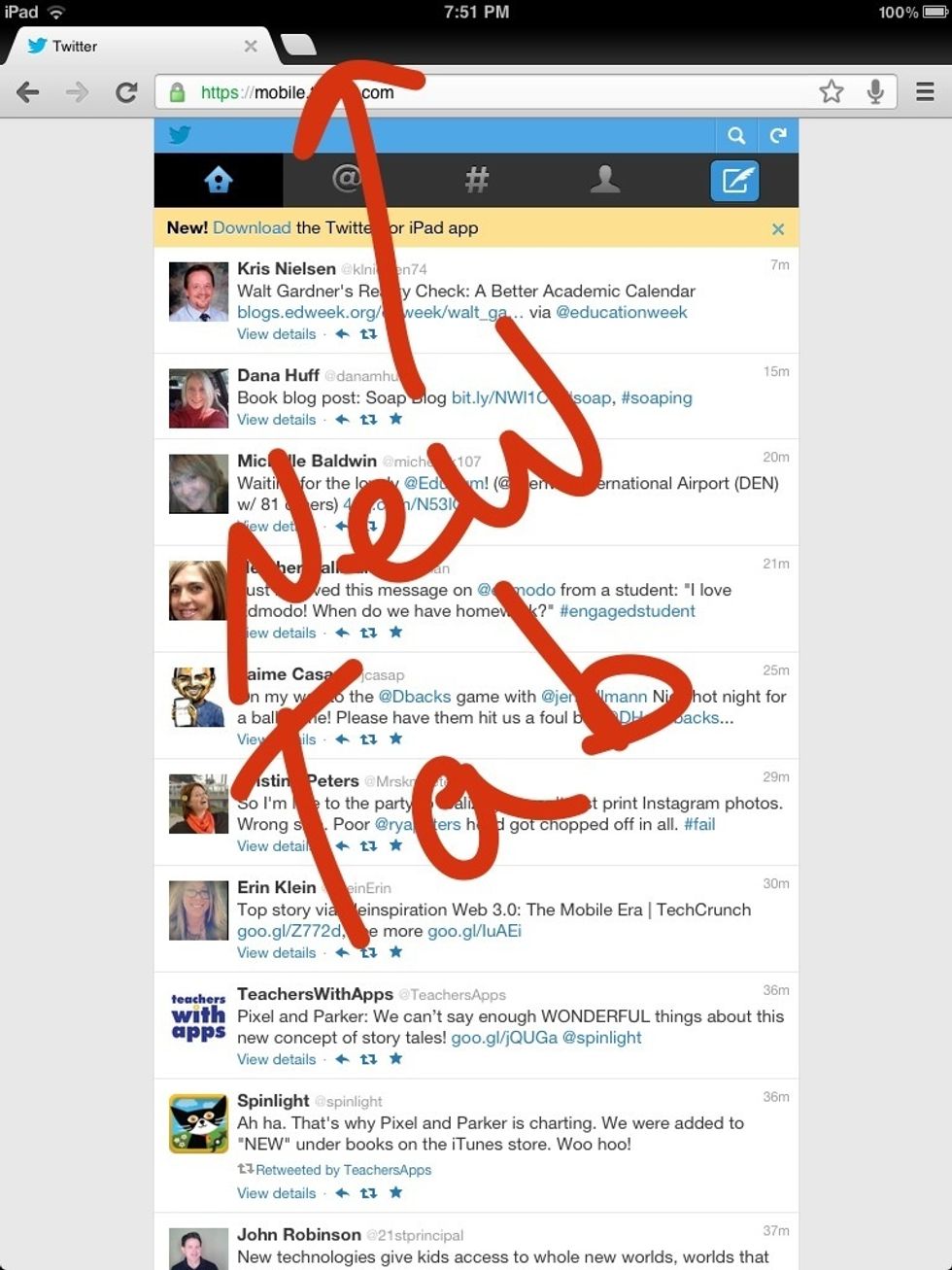 Tap for new tab.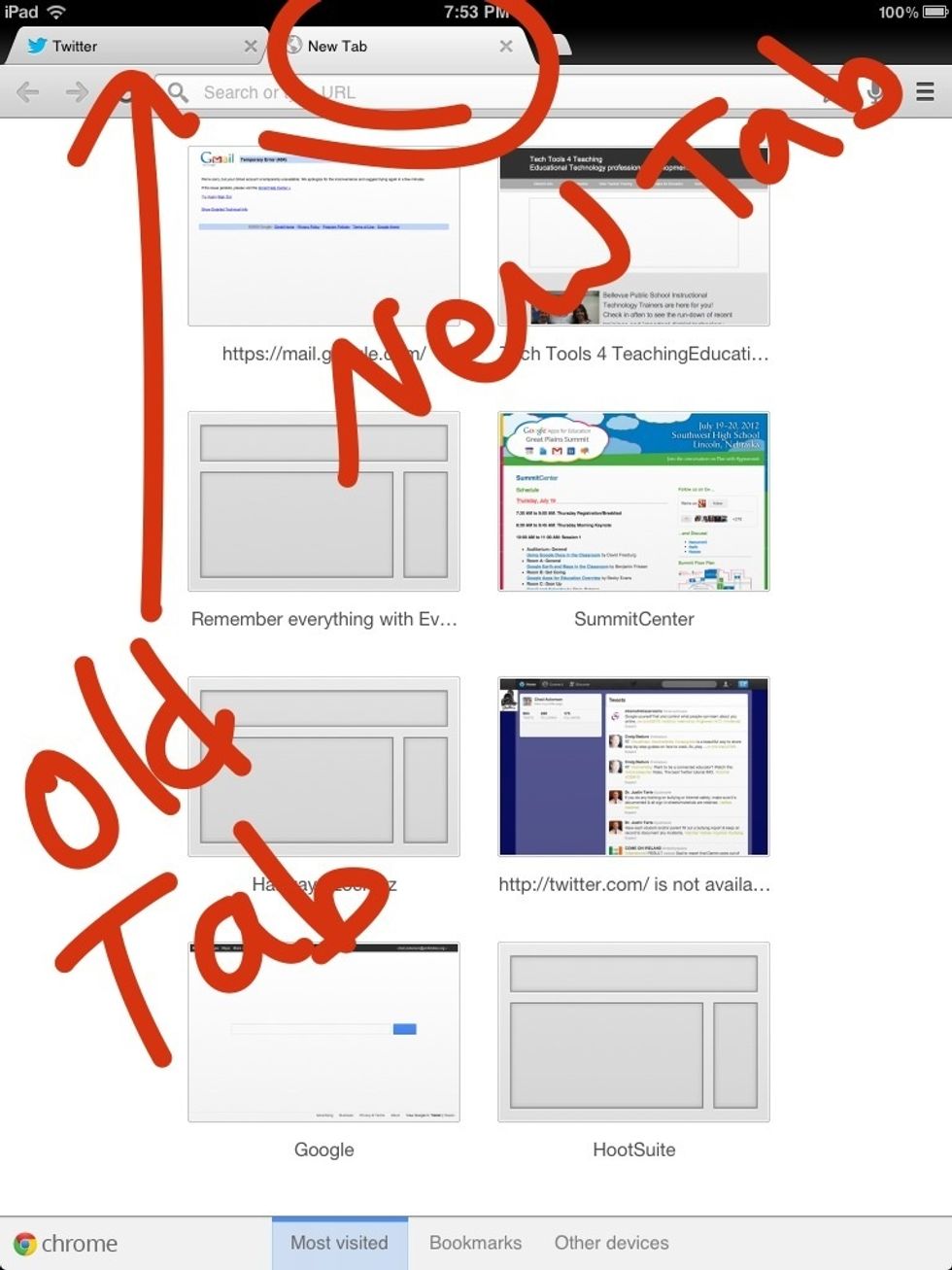 Now you have multiple tabs open. You can get on another device logged in to your account and find these tabs.
The creator of this guide has not included tools