Step 1.) When you open up the bible you will be greeted with a content page showing all the chapters of the Bible
Step 2.) After you find the contents page it'll show the chapter number and what page it's on.
Step 3.) Once you find what chapter you want to read, find that page. Now you have figured out how to read the bible.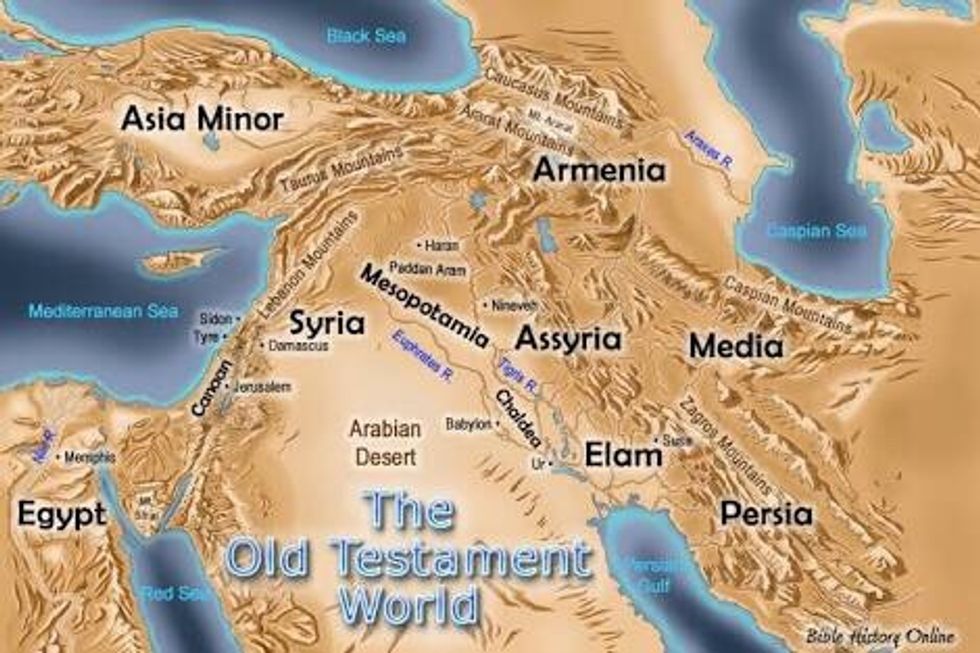 The Map Of The Old Testament
The importance of the map of Canaan is it's location. It's the land of the Old Testament and the New Testament and where Jesus was born and where he died.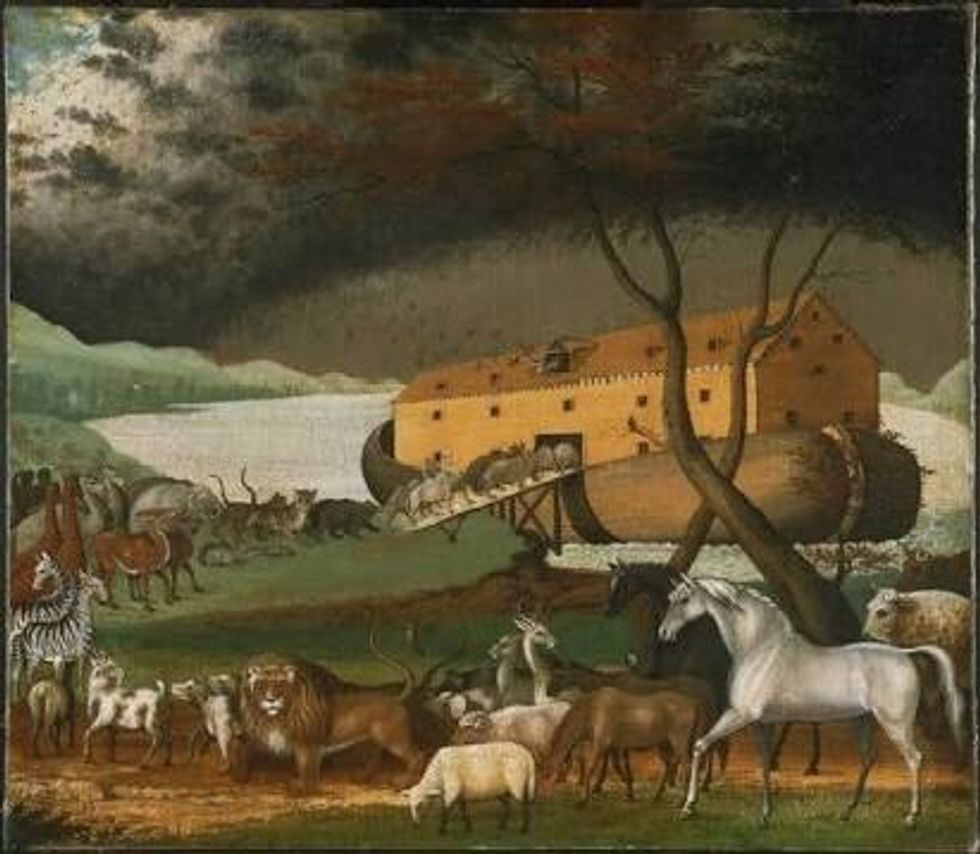 Noah's Ark is an epic in the Bible.
An epic in the bible is a story told on a grand scale, often involving a hero. These are often true stories.
The Gospels Of The New Testament
The gospels of the New Testament are the gospels of Matthew written in 70 AD (but this date isn't specified)for Jewish values
Mark was written in 70 AD (but the same thing goes with Mark as Matthew) and was written to warn Christians about how King Nero would betray them again.
Luke was written in 70 AD ( but like before it isn't specified) and was written for the followers of Jesus.
John was written in 70 AD (but this date isn't specified) and it was written for Christians who were starting to question their religion. It was John's job to show that they had life in their names.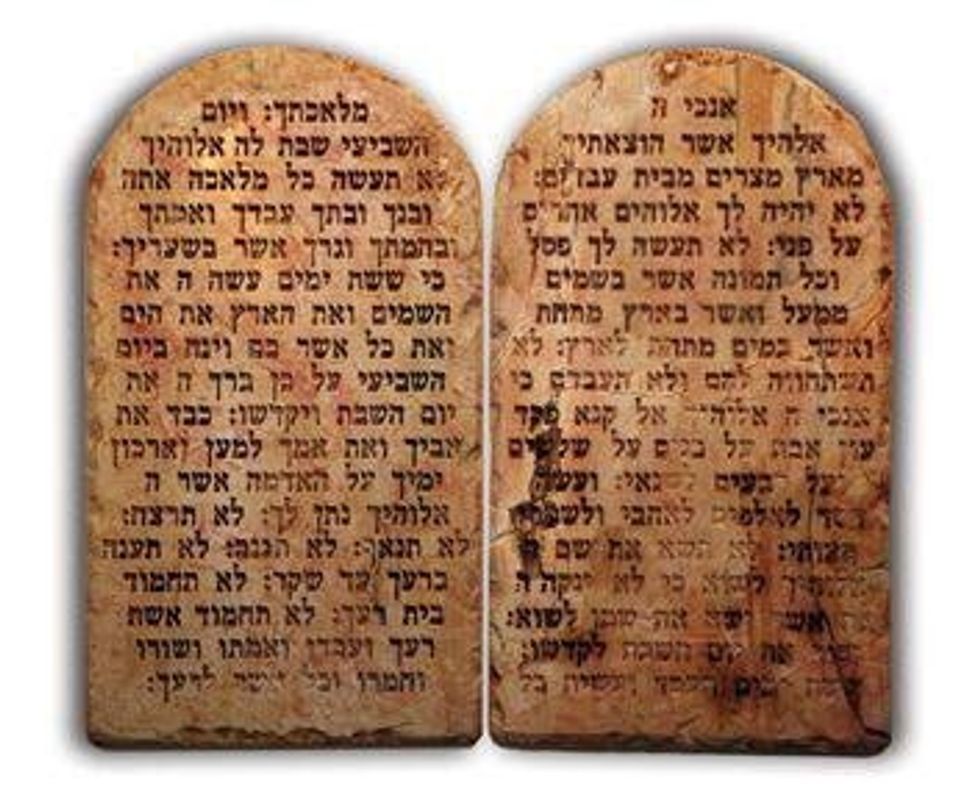 The Bible in its original writing on a stone. This writing is also on Hebrew which was later changed.
Translating the Bible was a very hard job! It took years for the translators to complete the Bible again in Greek, Latin and English.
The translators, translated the Bible from Aramaic which is now Hebrew ( the language of the Jews). Even though now no one really knows how to speak Aramaic it was a language used more than English.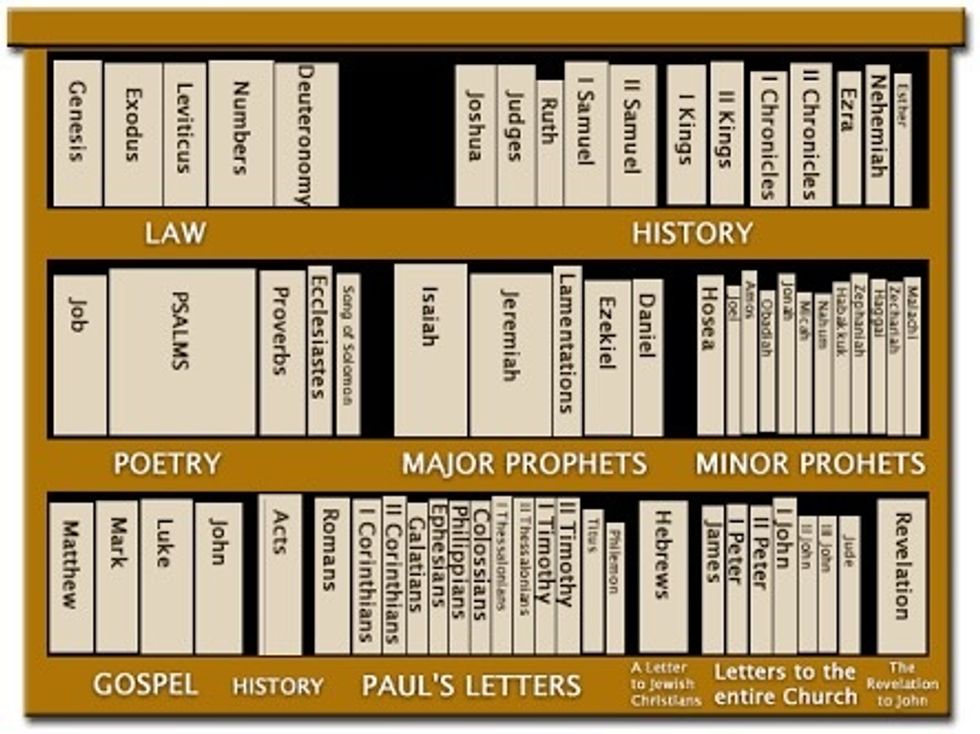 This picture includes all the book of the Old Testament and the New Testament.
The Bible is a library because of how many books there are. Each chapter itself is a book even though in the bible, we call them chapters.
The bible contains the Old Testament (BC) and the New Testament (AD) which itself are two different libraries, but the Bible puts them together.
The creator of this guide has not included tools