This guide will illustrate using ASCD eBooks on an iPad with iBooks. This guide was designed for the staff and students at Dryden Central School.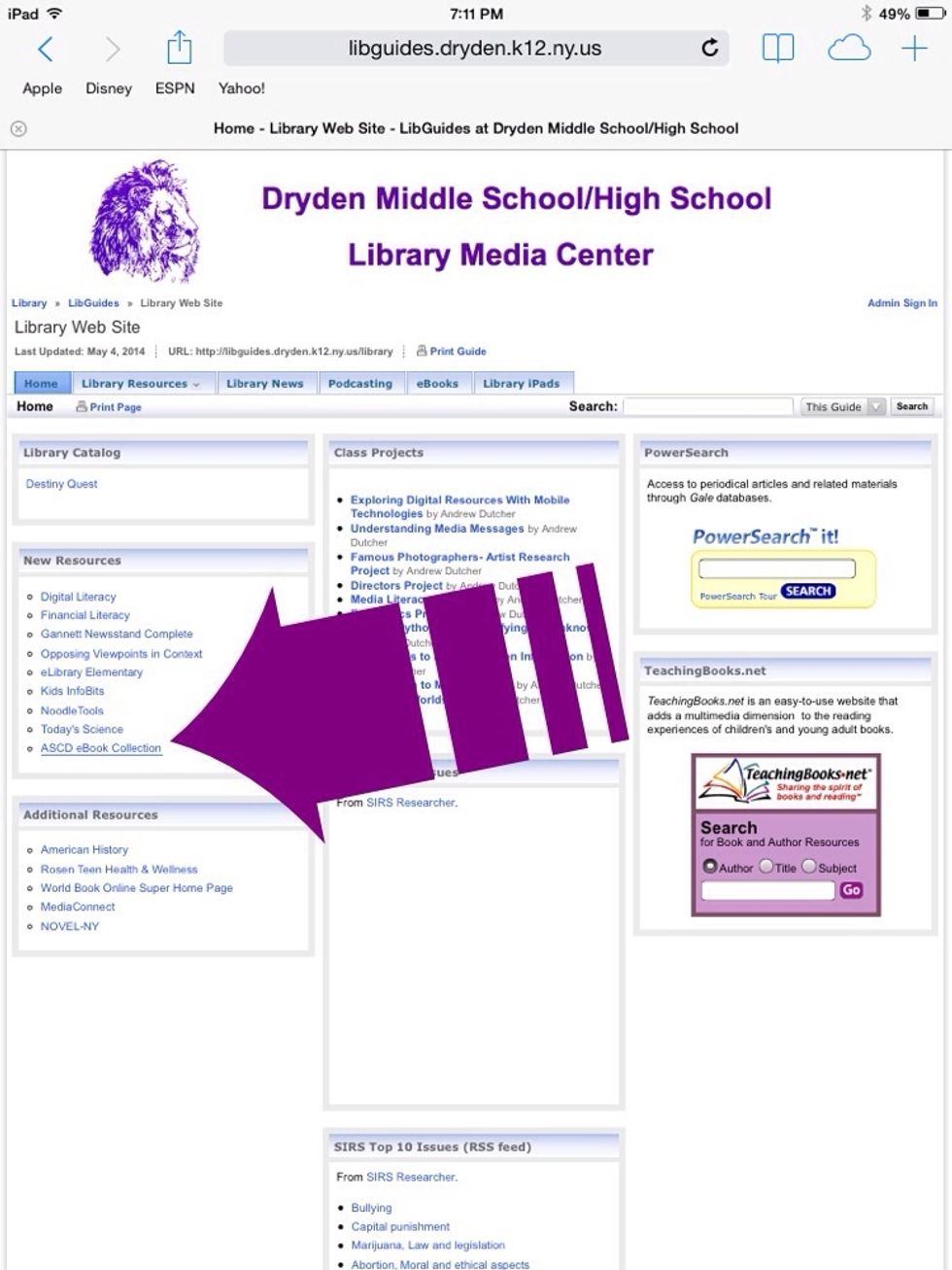 Go to the library web site and click on "ASCD eBook Collection." http://web.dryden.k12.ny.us/~adutche1/
Search for your topic in the 'search' box or scroll through the available titles.
Upon clicking on a chapter title or an eBook cover, you will be prompted for a password. Ask your teacher librarian for this information.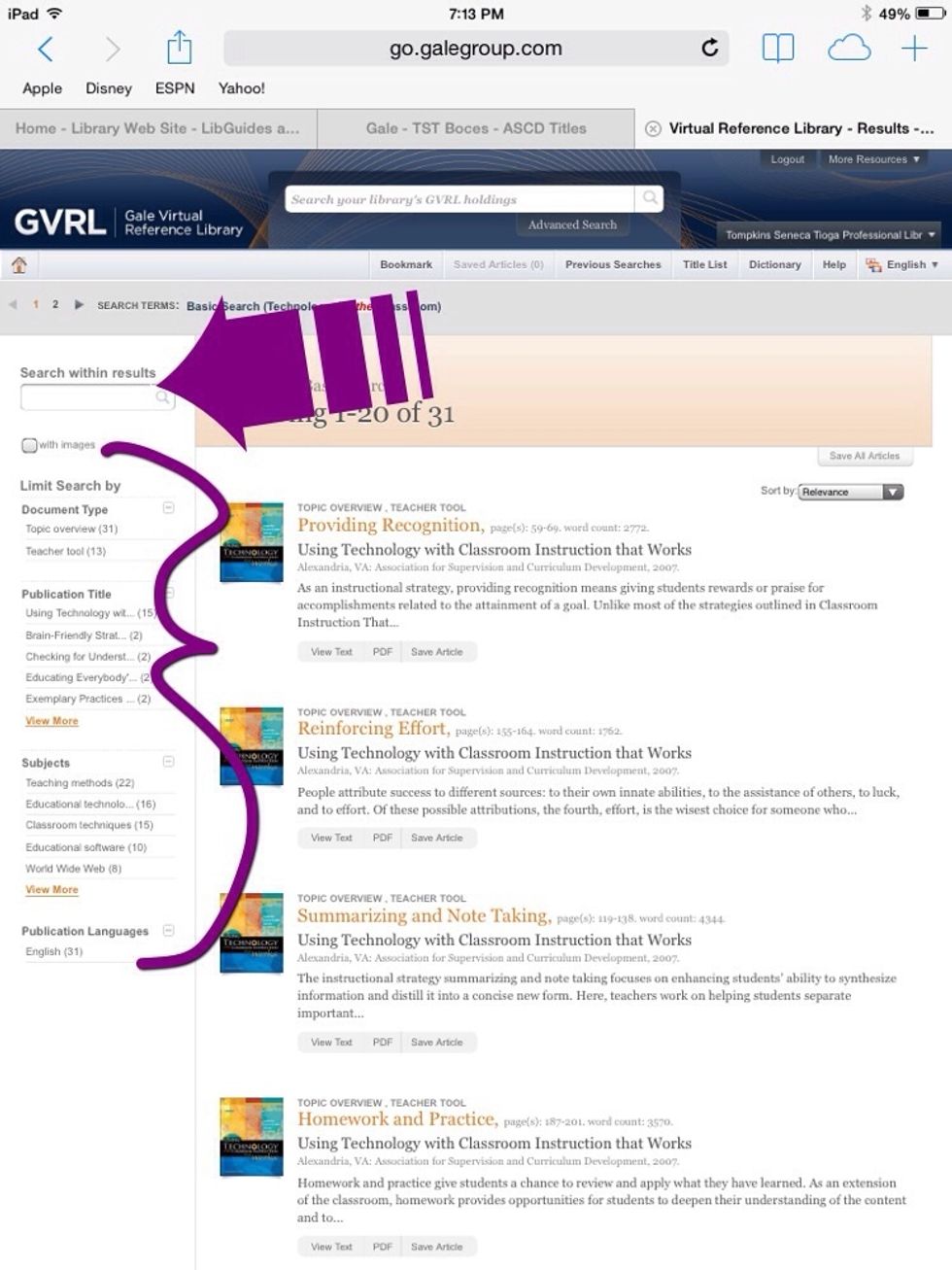 Chapters from eBooks will be displayed down the center. You may narrow this list by searching within the results or by choosing other options below.
Click the chapter title. This will open up in your web browser.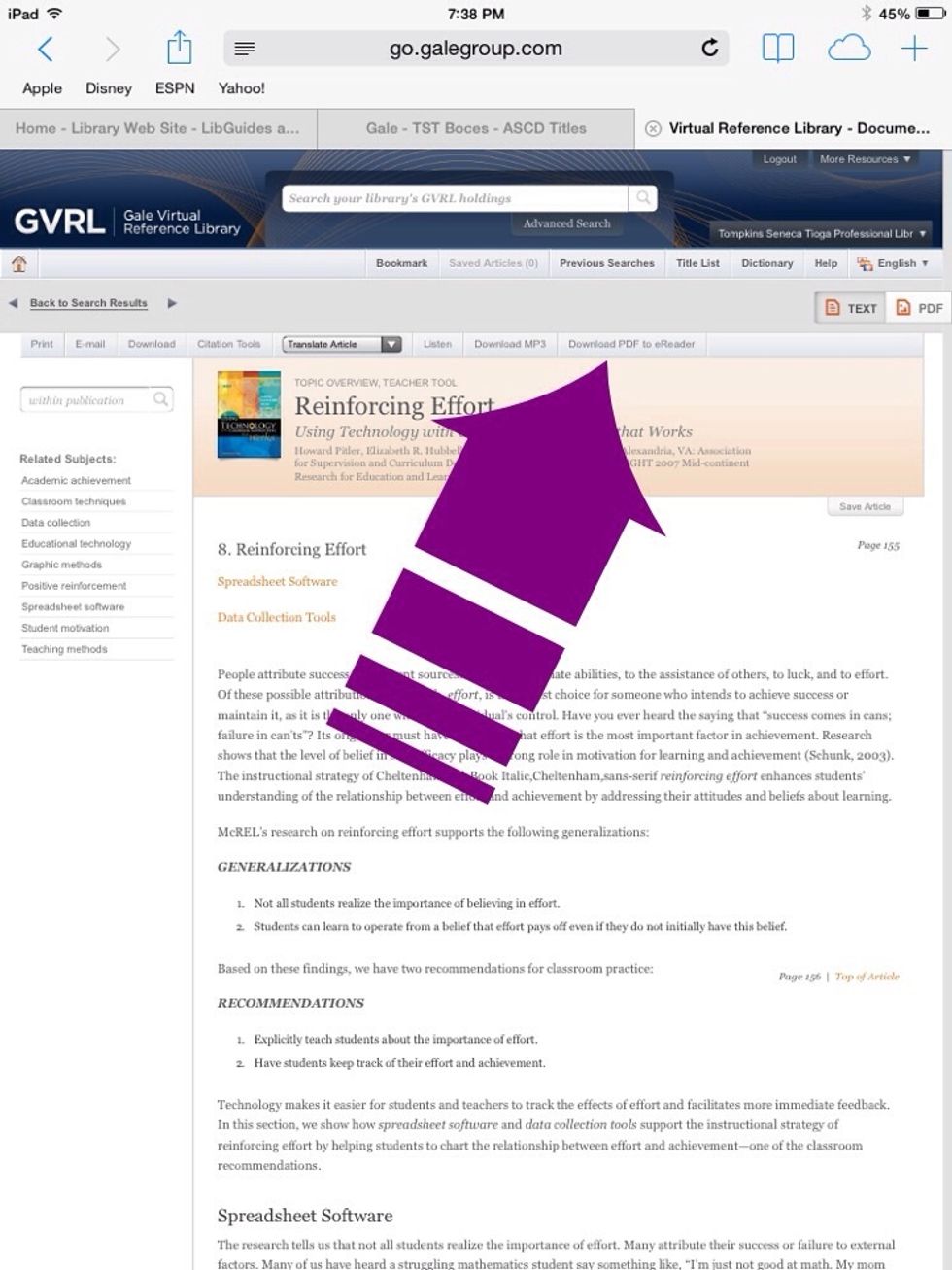 You may also download this chapter as a *.pdf file for you tablet device or eBook reader.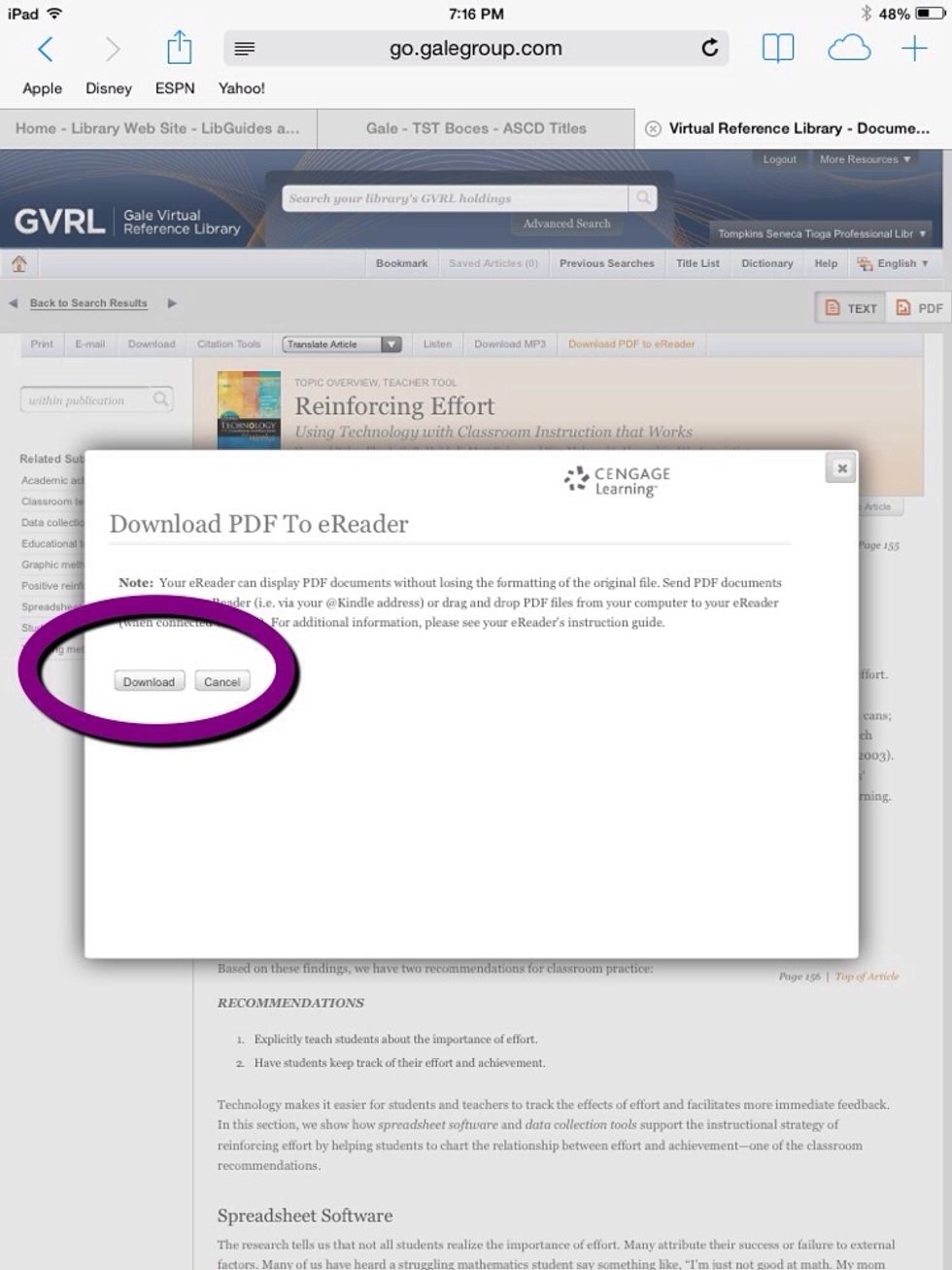 Click the 'download' button.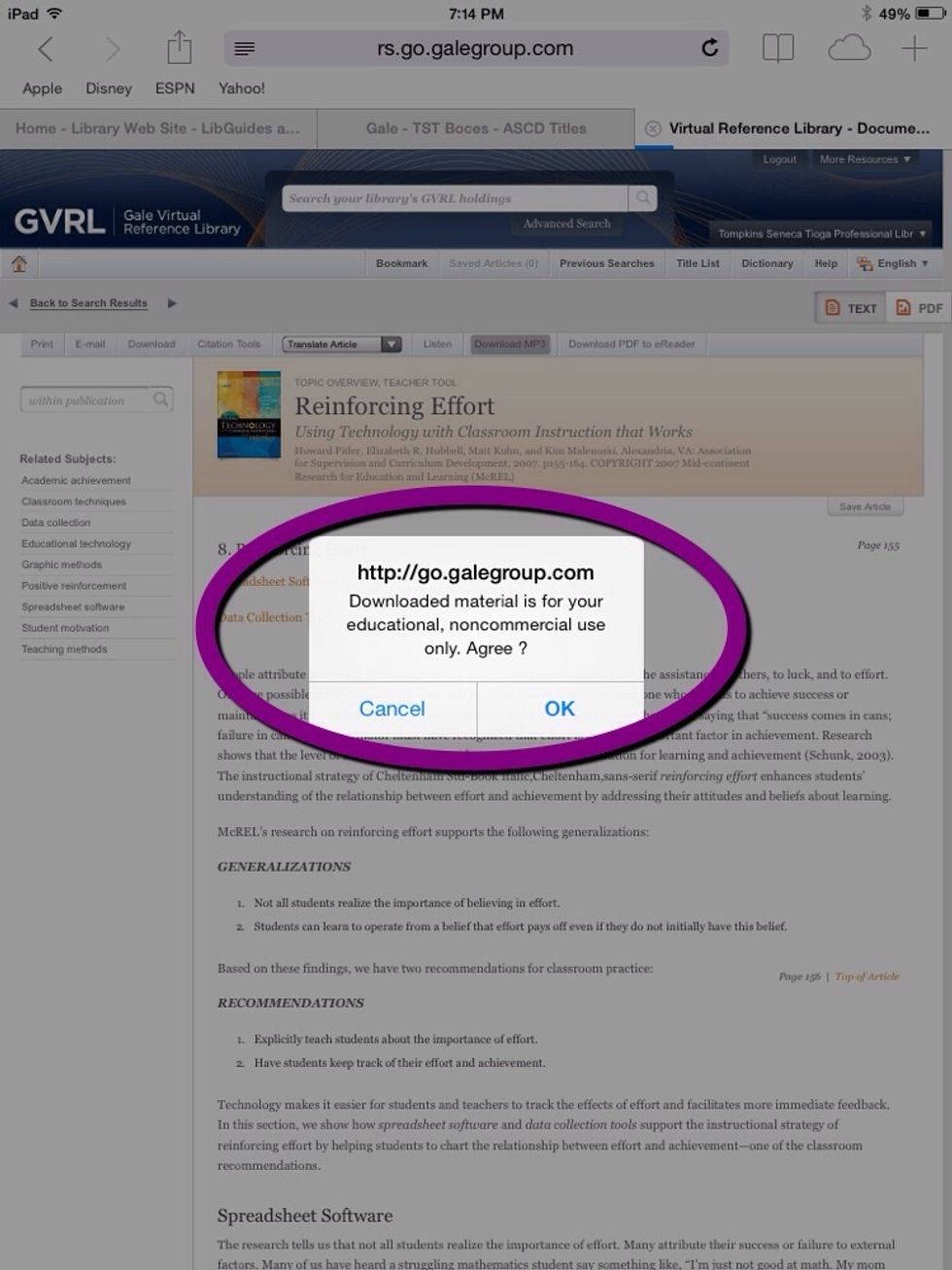 A pop up window will inform you that these downloaded materials are for educational, non commercial use only. Click 'OK' if you agree.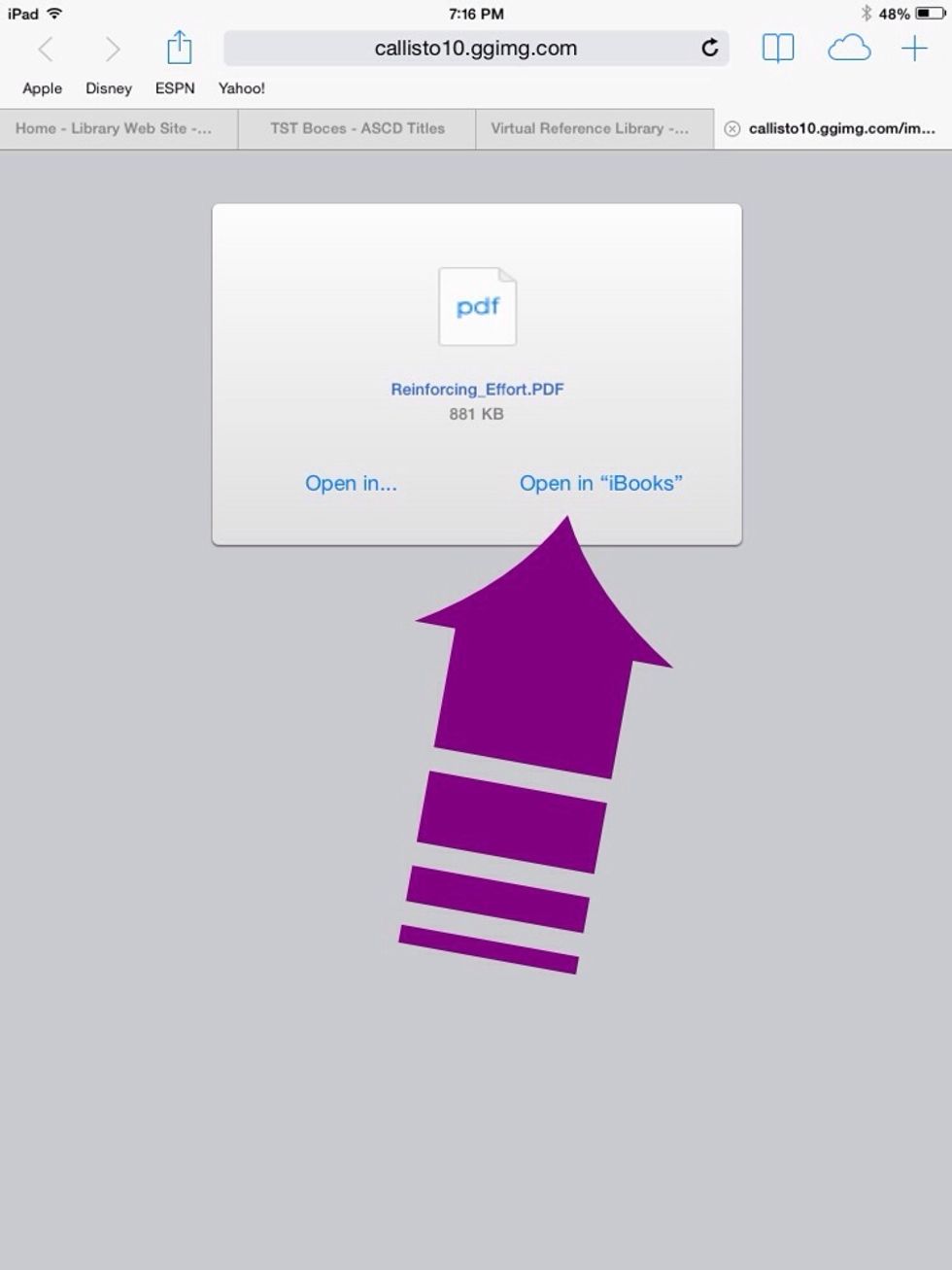 Click "Open in "iBooks."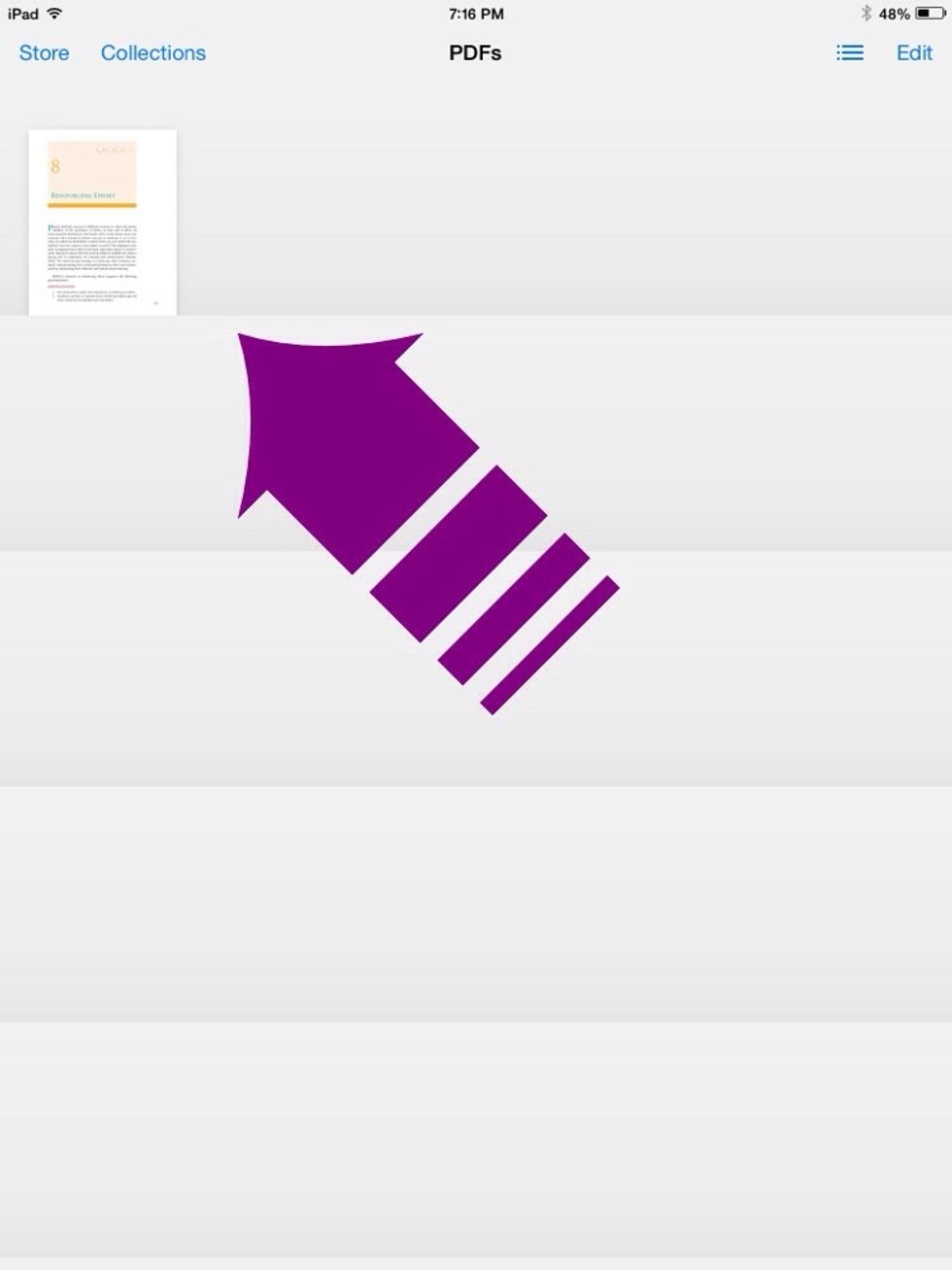 The iBooks app will launch and this eBook chapter will be displayed.
Click on this document to open it up and to read it on your iPad.
These eBooks are part of the Gale Virtual Reference Library (GVRL). Other GVRL titles are available from NOVEL-NY and from the library. These eBooks can also be found through the library catalog.
Staff and students at other schools, and patrons of other libraries, may have different eBook titles from GVRL. Contact you local librarian for more information.
A mobile device with Internet access.
The link to the ASCD eBook Collection.
A desire to improve one's professional practice.