Use the ASCD eBook Collection (Ebrary)
2
This guide will illustrate using the ASCD eBook Collection (Ebrary) on an iPad with iBooks. This guide is for the staff at Dryden Central School.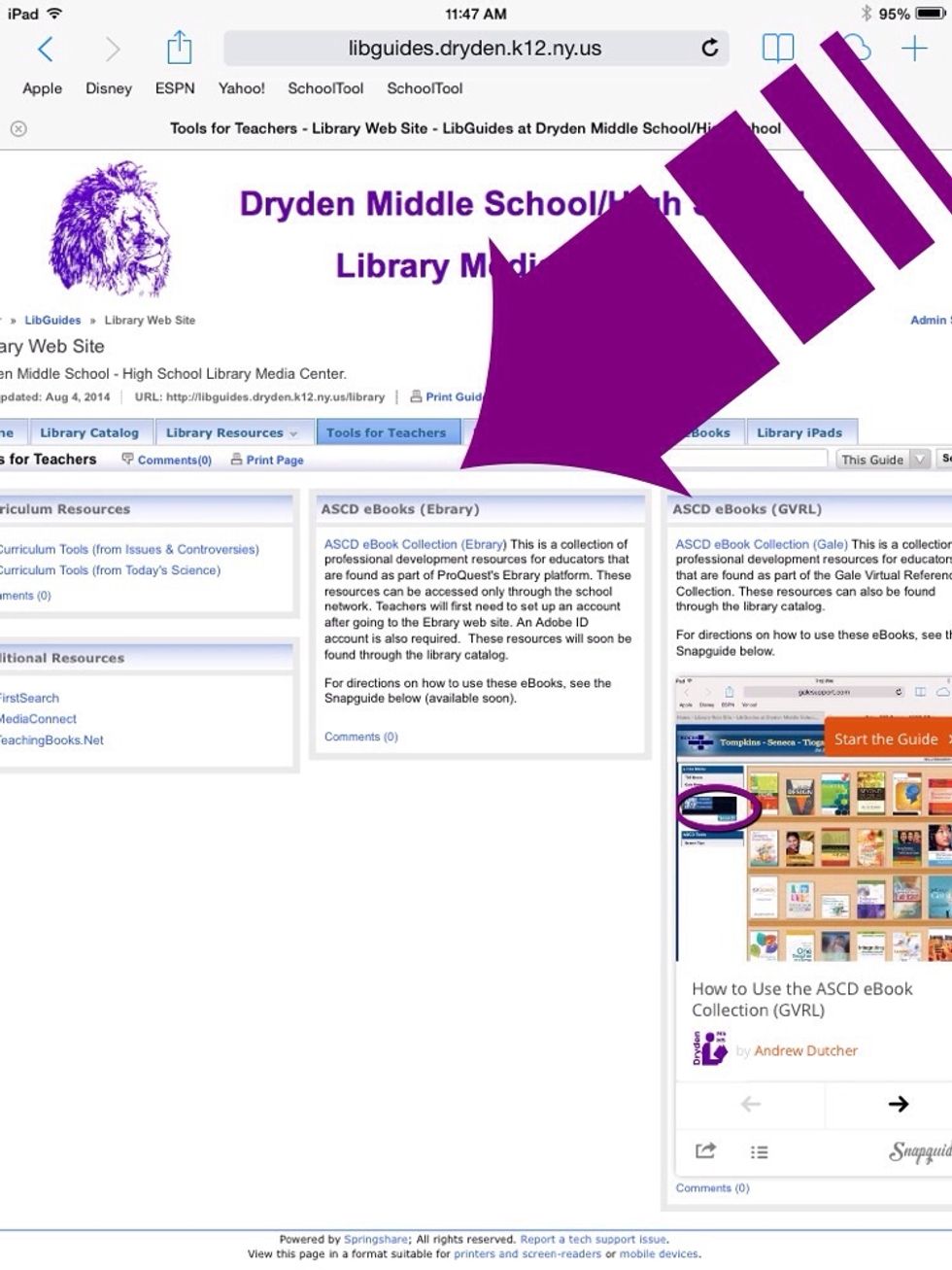 Go to the library web site, click on 'Tools for Teachers' and then click on "ASCD eBook Collection (Ebrary)".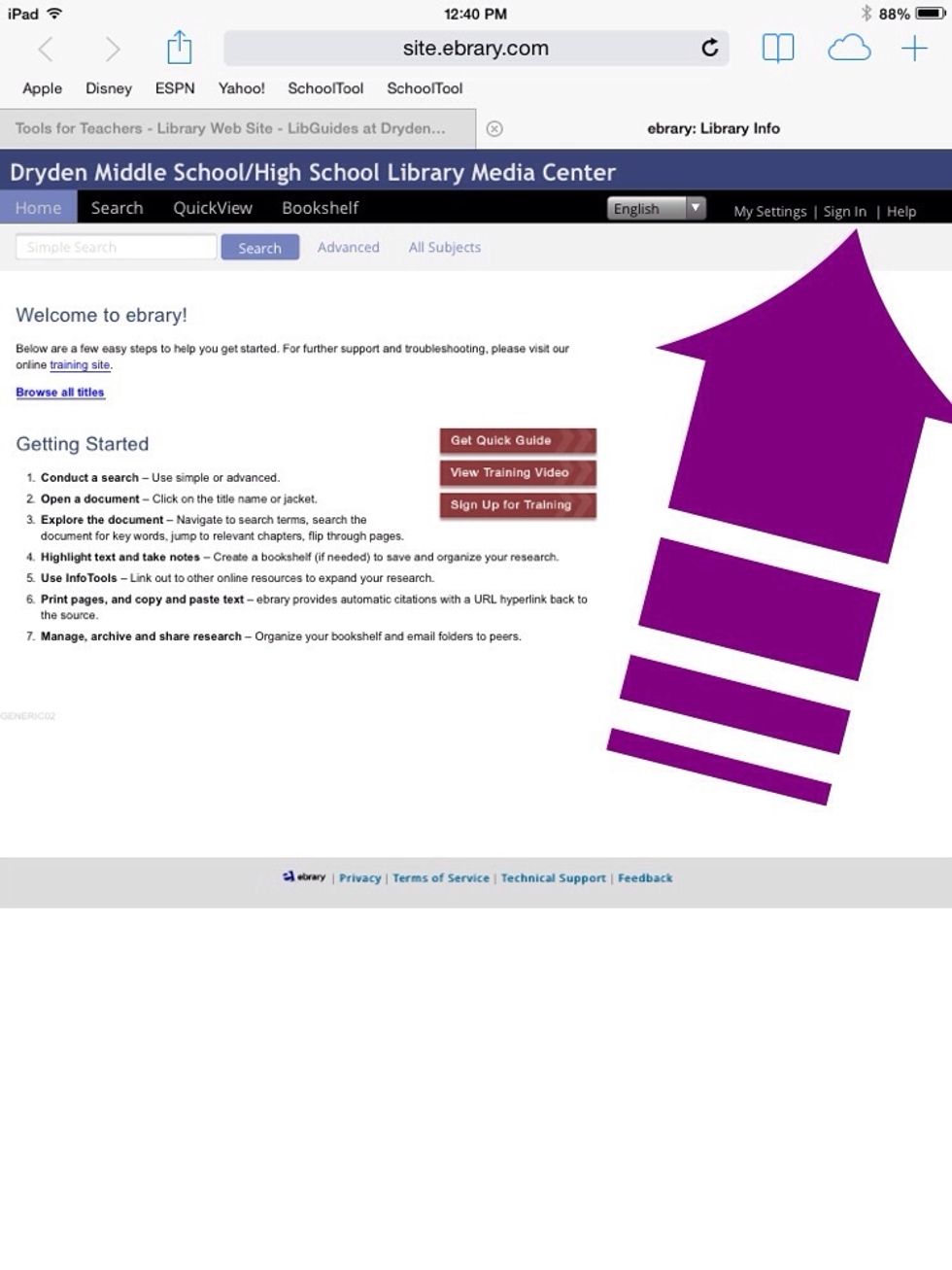 At the Ebrary page, click on the 'Sign In' button to create your account.
Click on 'Create Account'.
Fill out the form, be sure to accept the 'Terms and Conditions', then click 'Create Account'.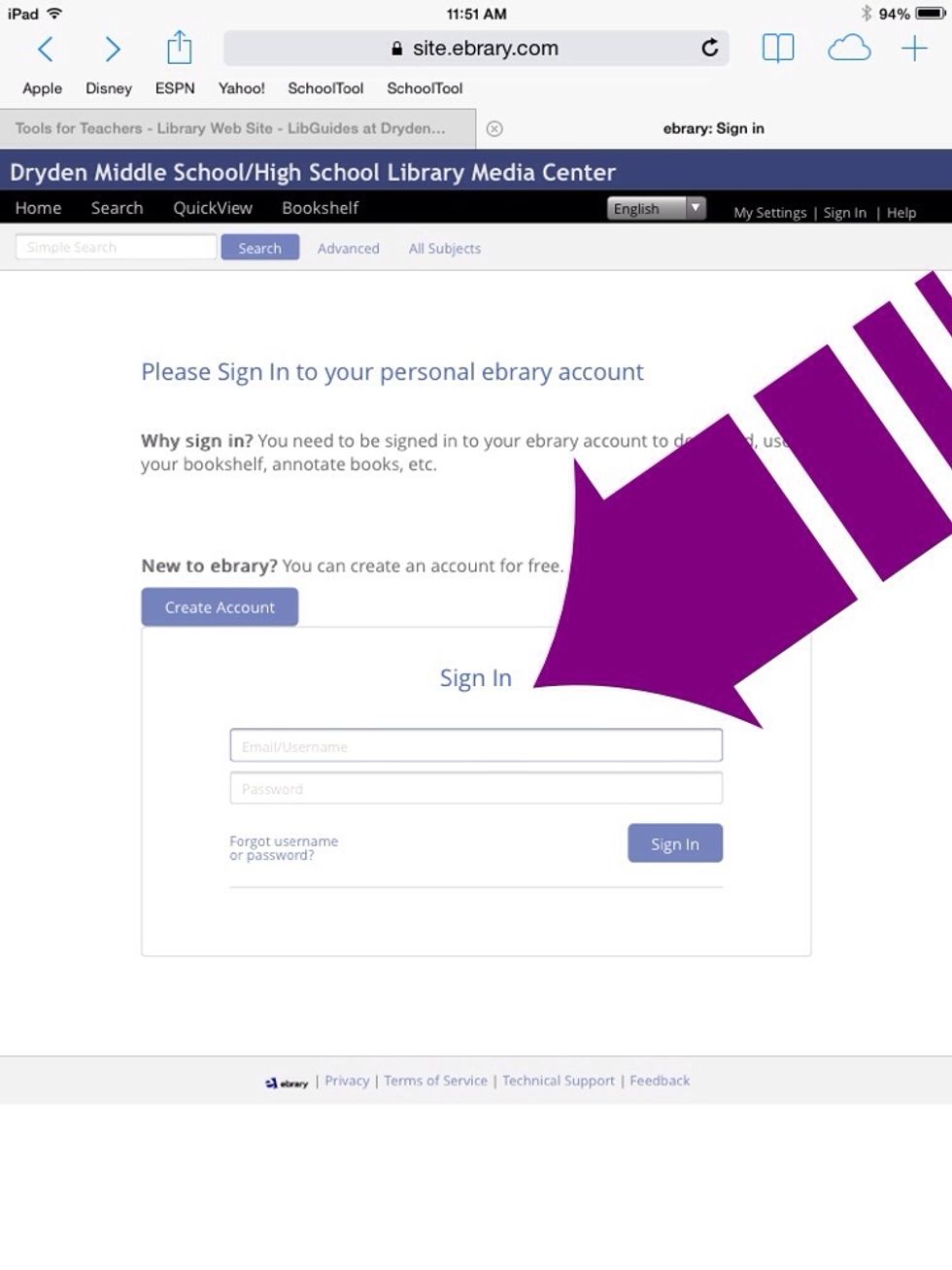 The next time you use Ebrary, sign in with your username and password.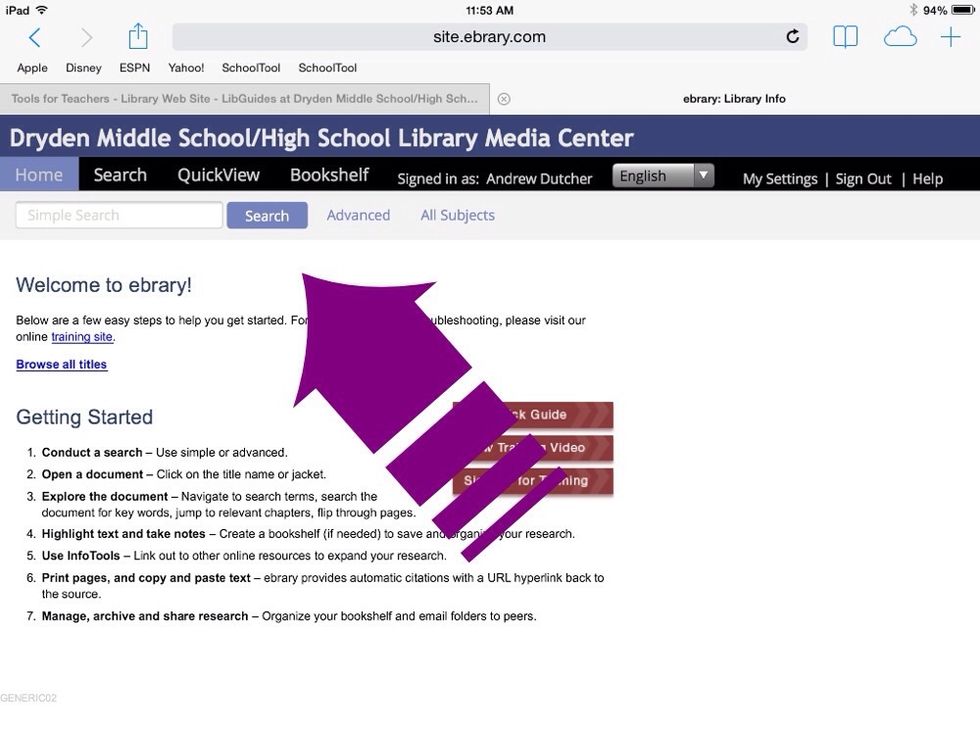 Search options are located at the top of the page.
You can also browse all titles.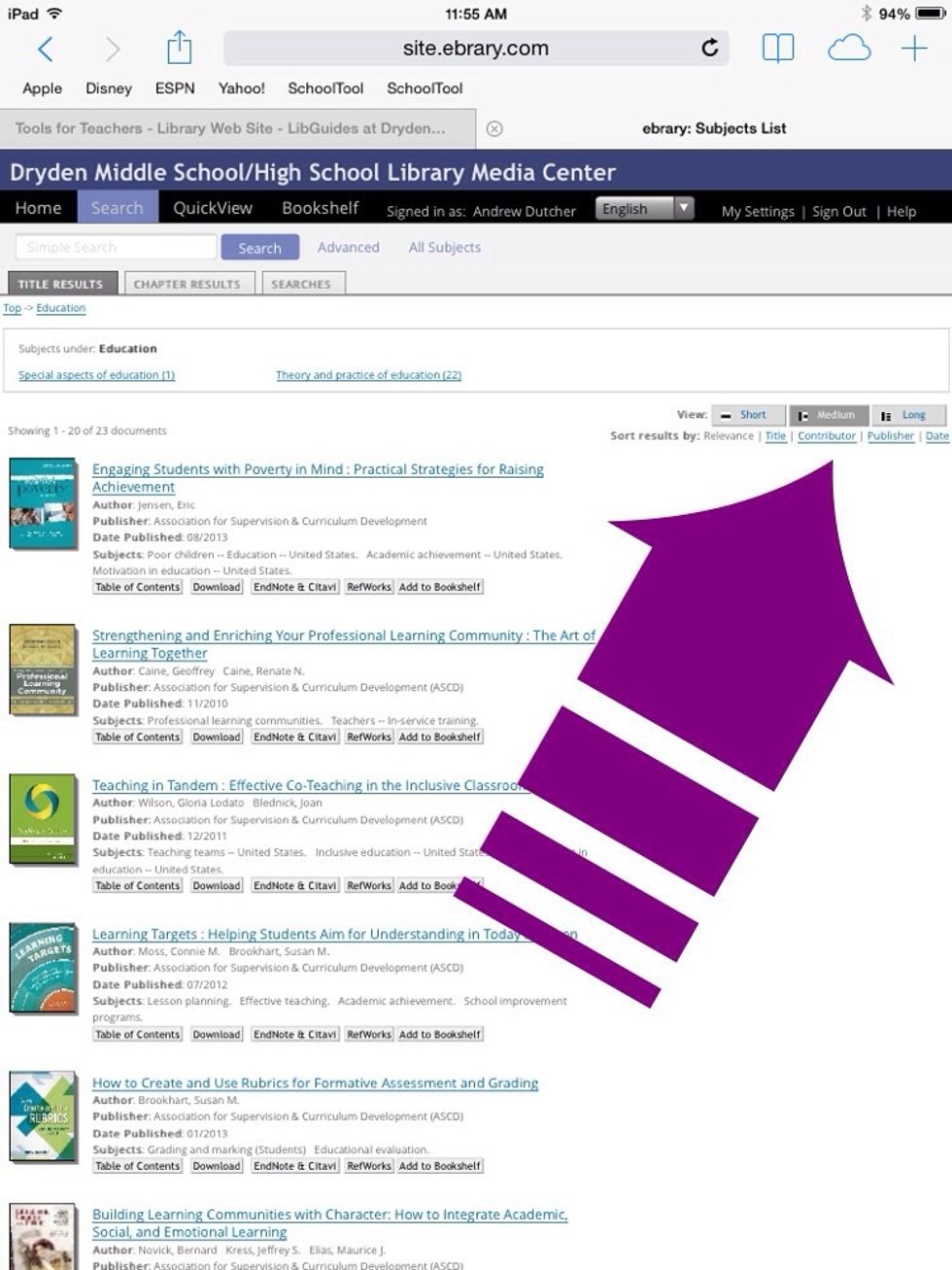 You can sort this bibliography by title, contributor, publisher, and date.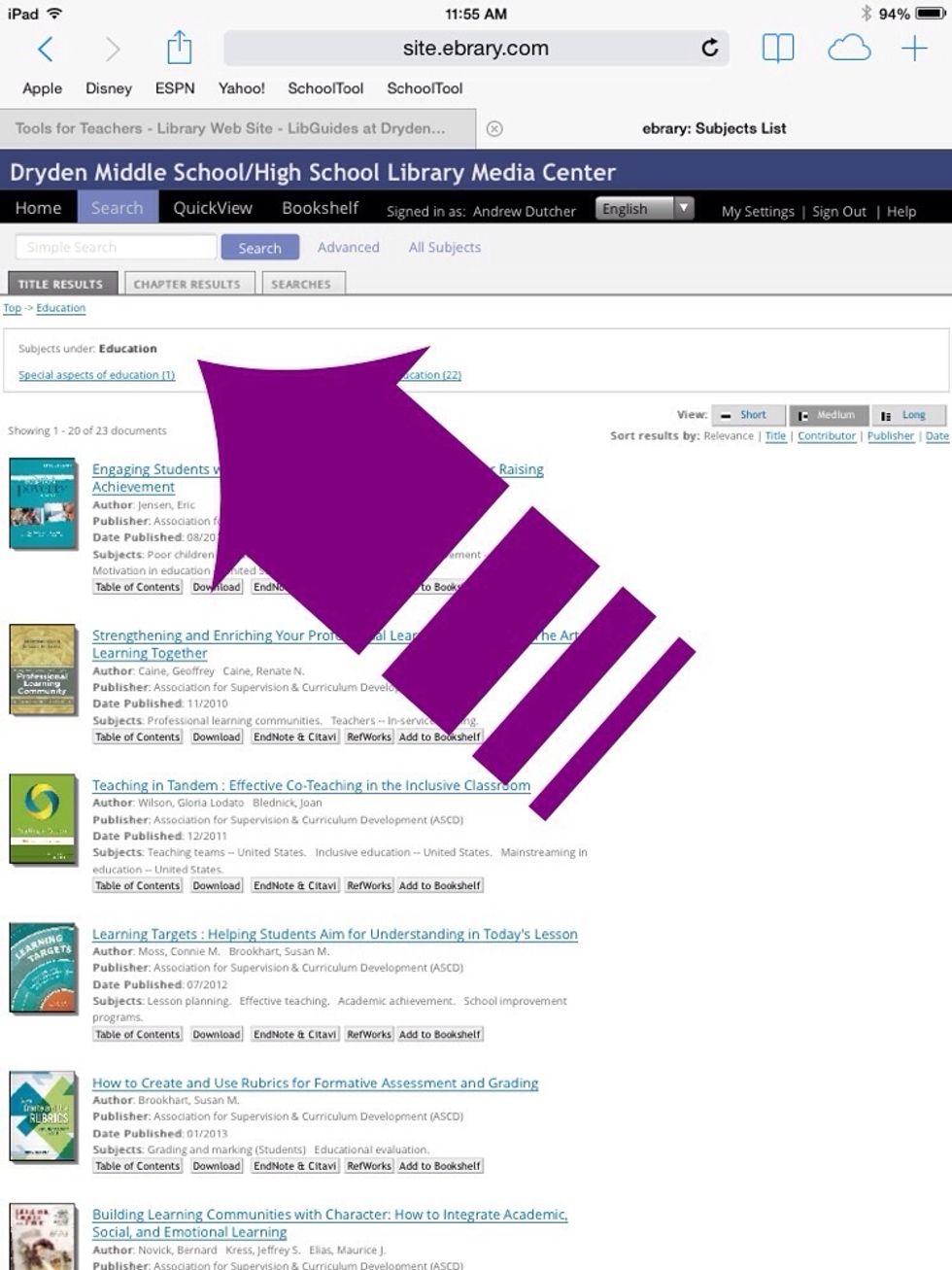 You can refine you search by subject.
To open an eBook, click on its title.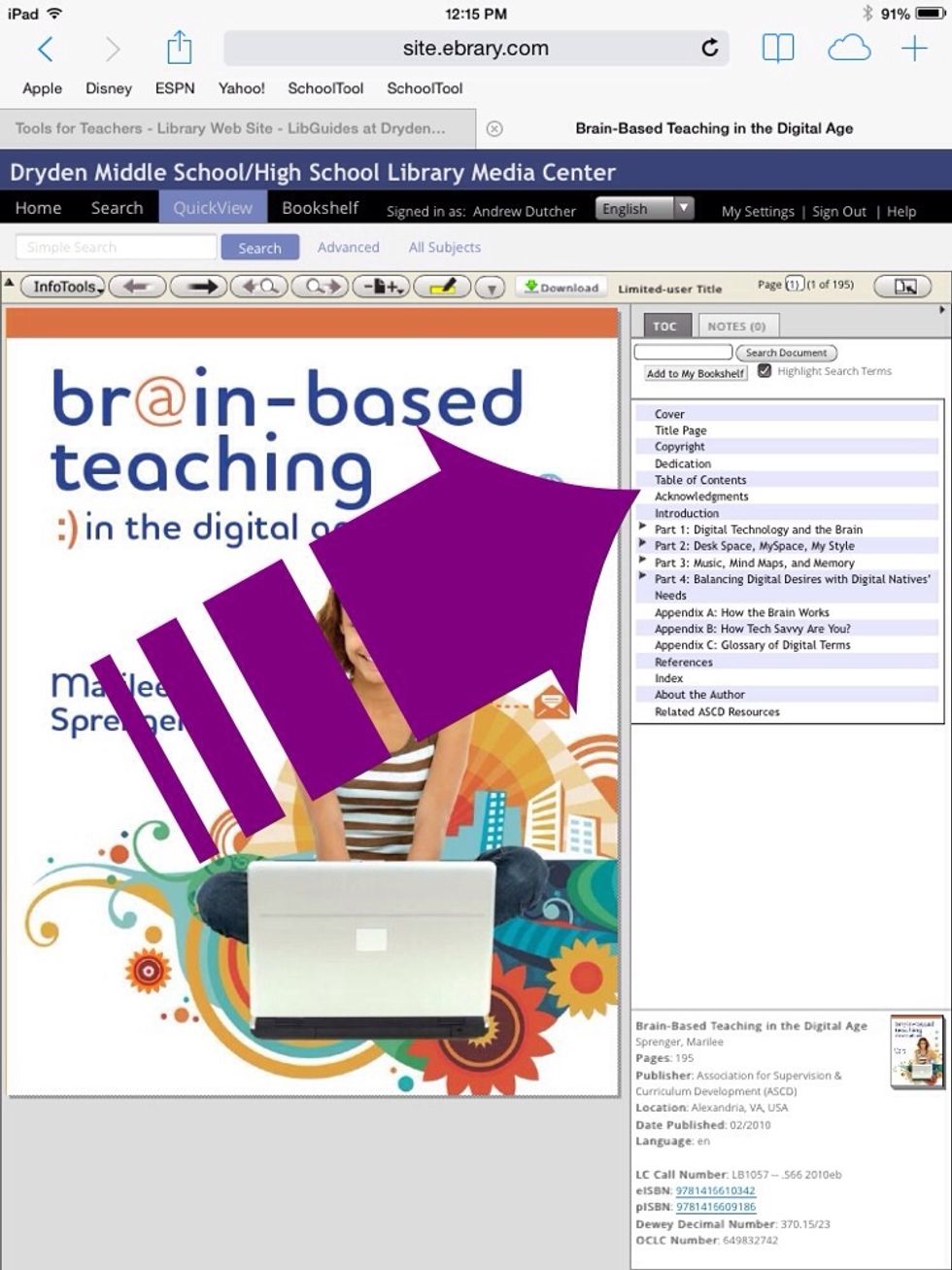 These ebooks have interactive tables of contents.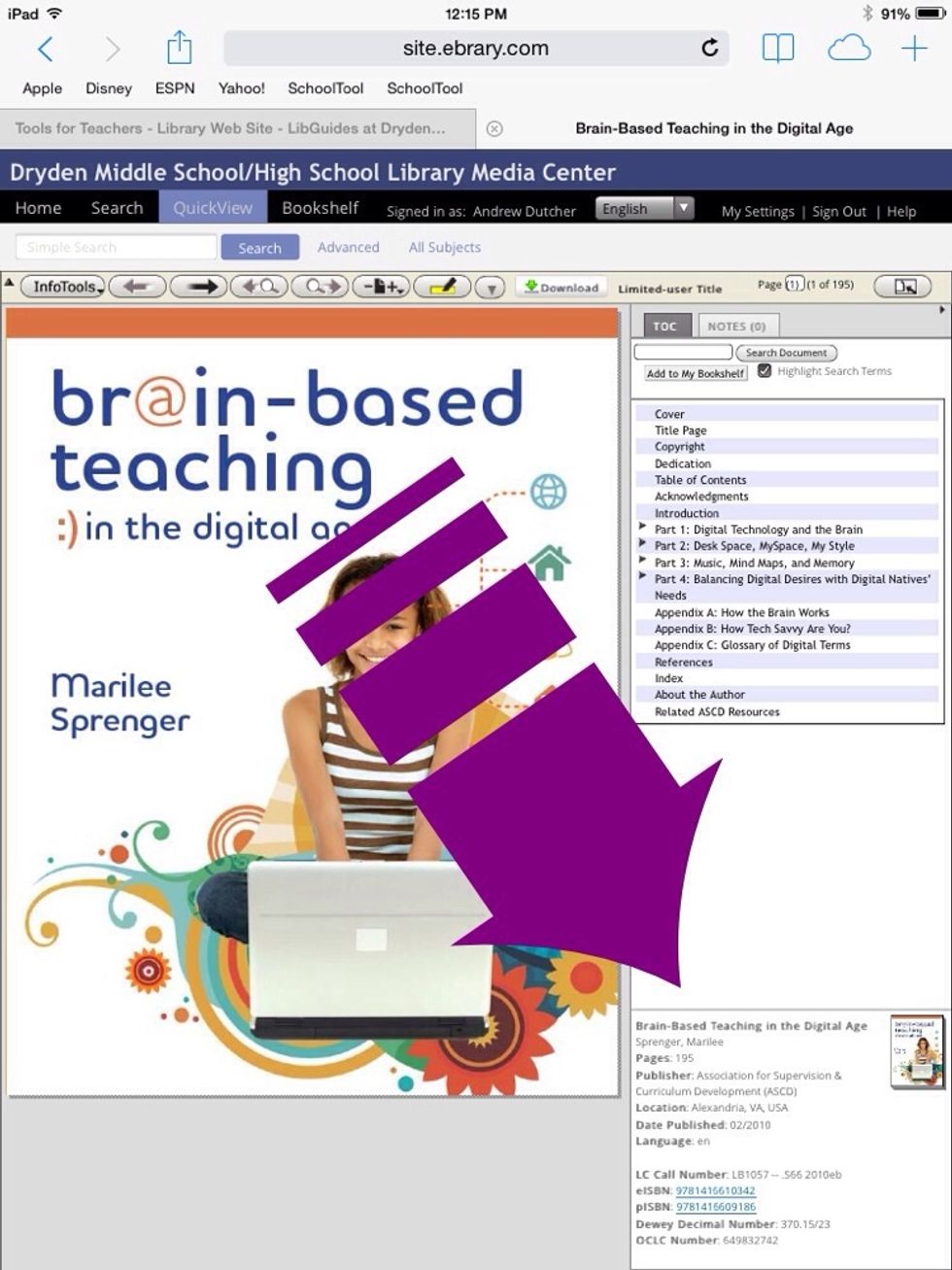 Publication information is listed for each eBook.
You can also search within the eBook.
Click here to read online or download (if available). Be sure to log out when you are done.
You need to be on the school network.
A computer or mobile device.
A desire to improve one's professional practice.
The link to the ASCD eBook Collection (Ebrary).
An Adobe Digital Editions account (optional).