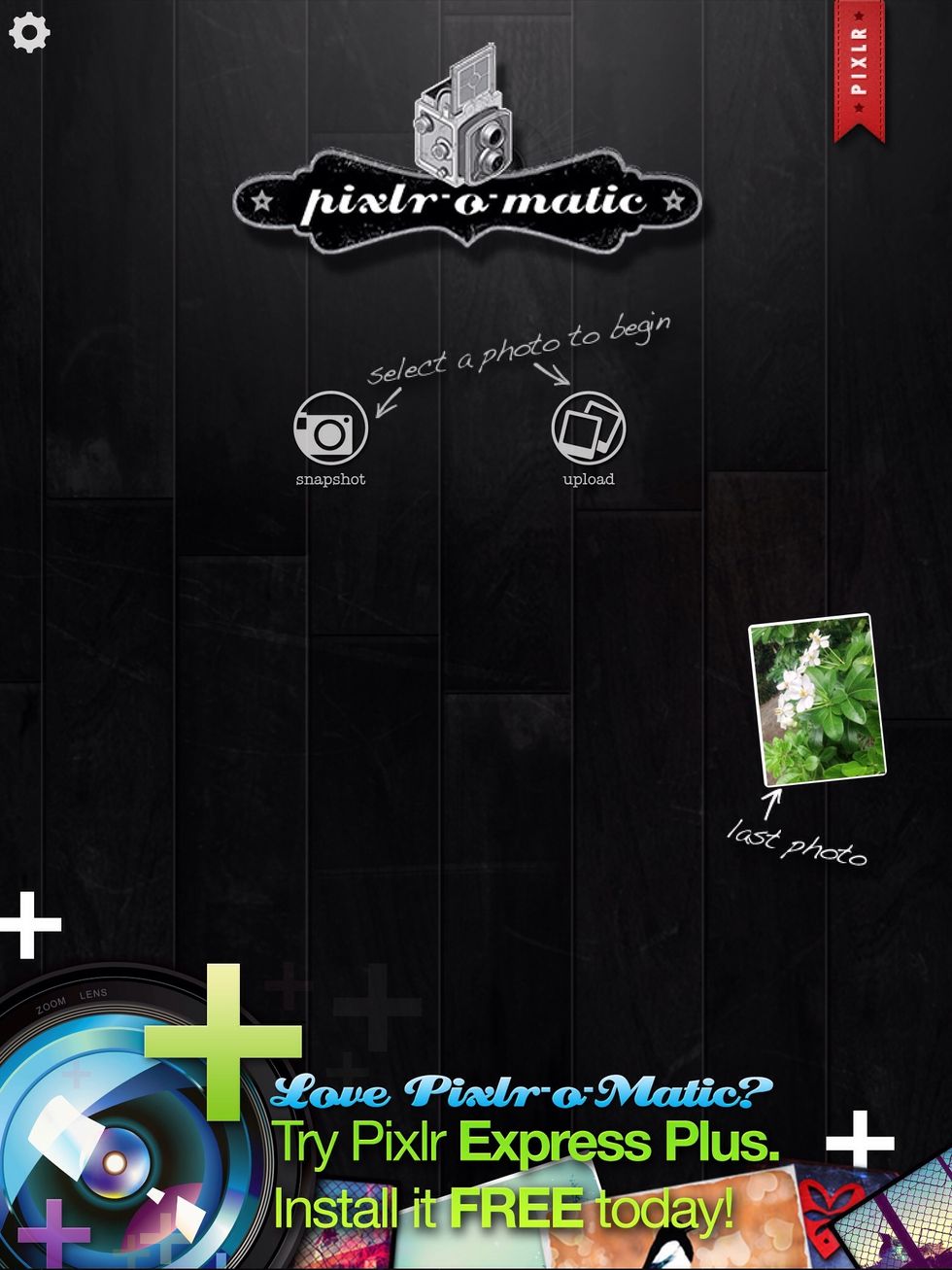 Tap on the app to get into it. If you've used this app before on your iPad you will have a photo on the right of your screen.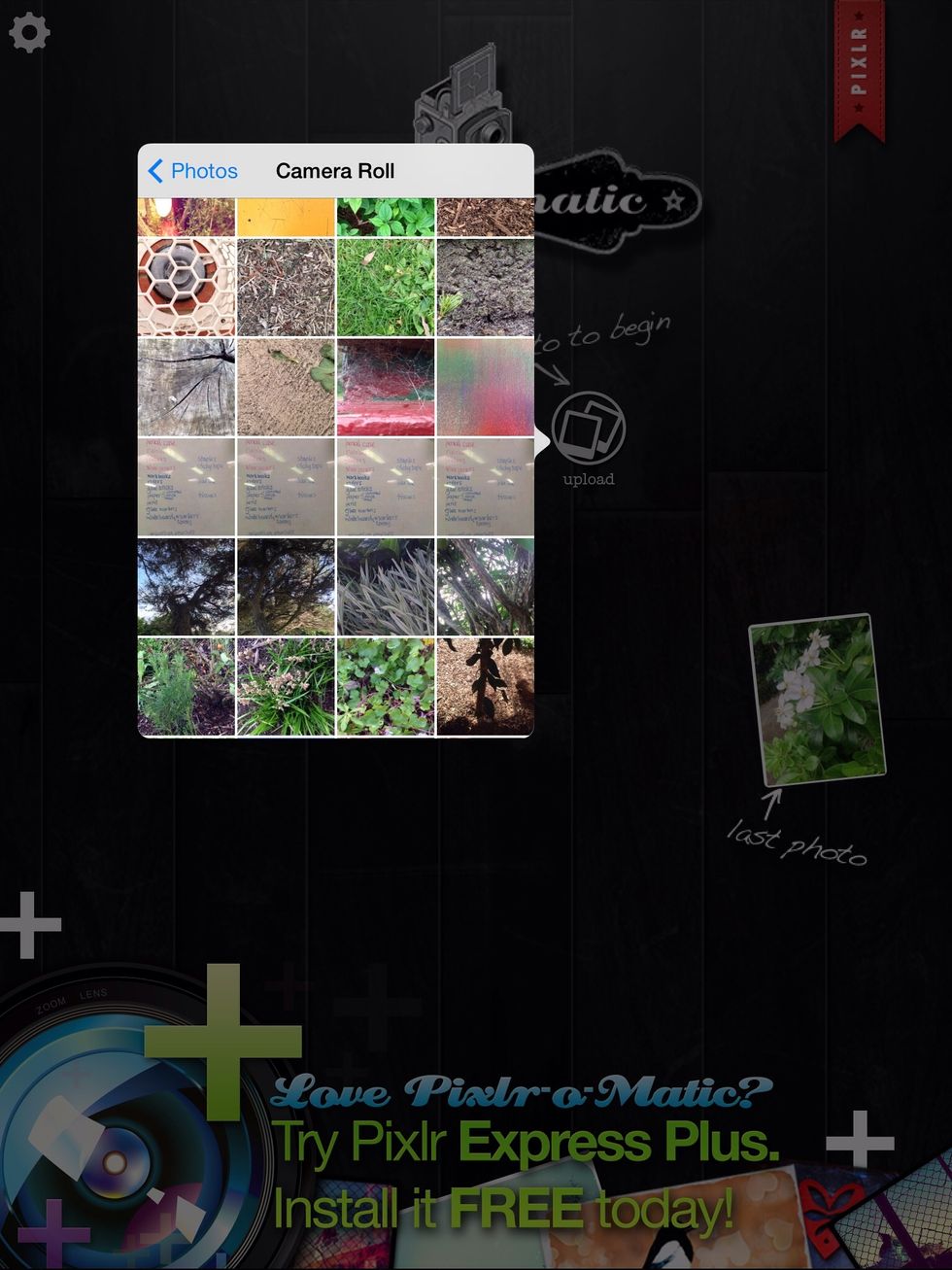 Tap either snapshot or upload to take or choose a photo.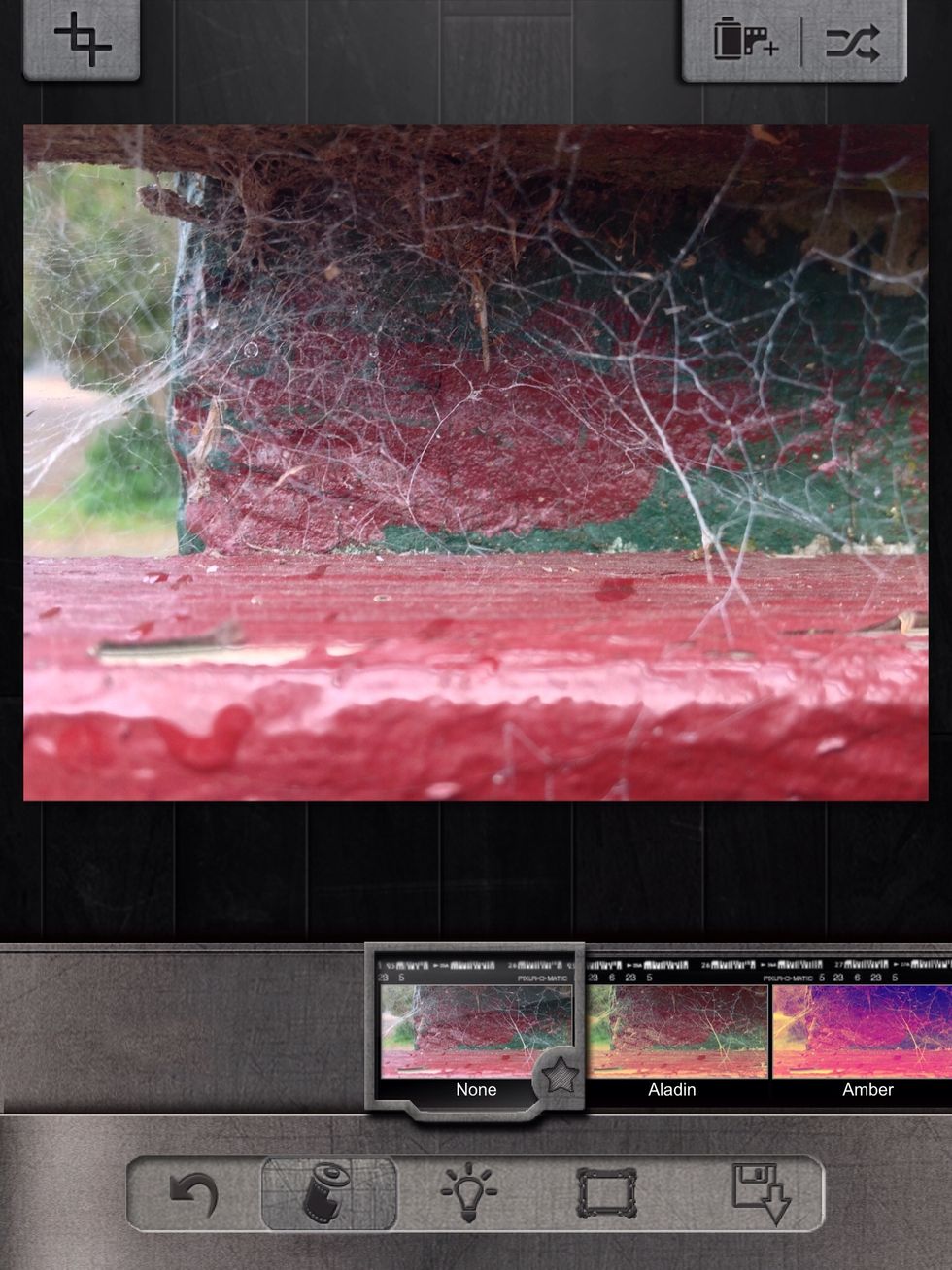 Once you have your photo, you'll come to this screen where you can add effects.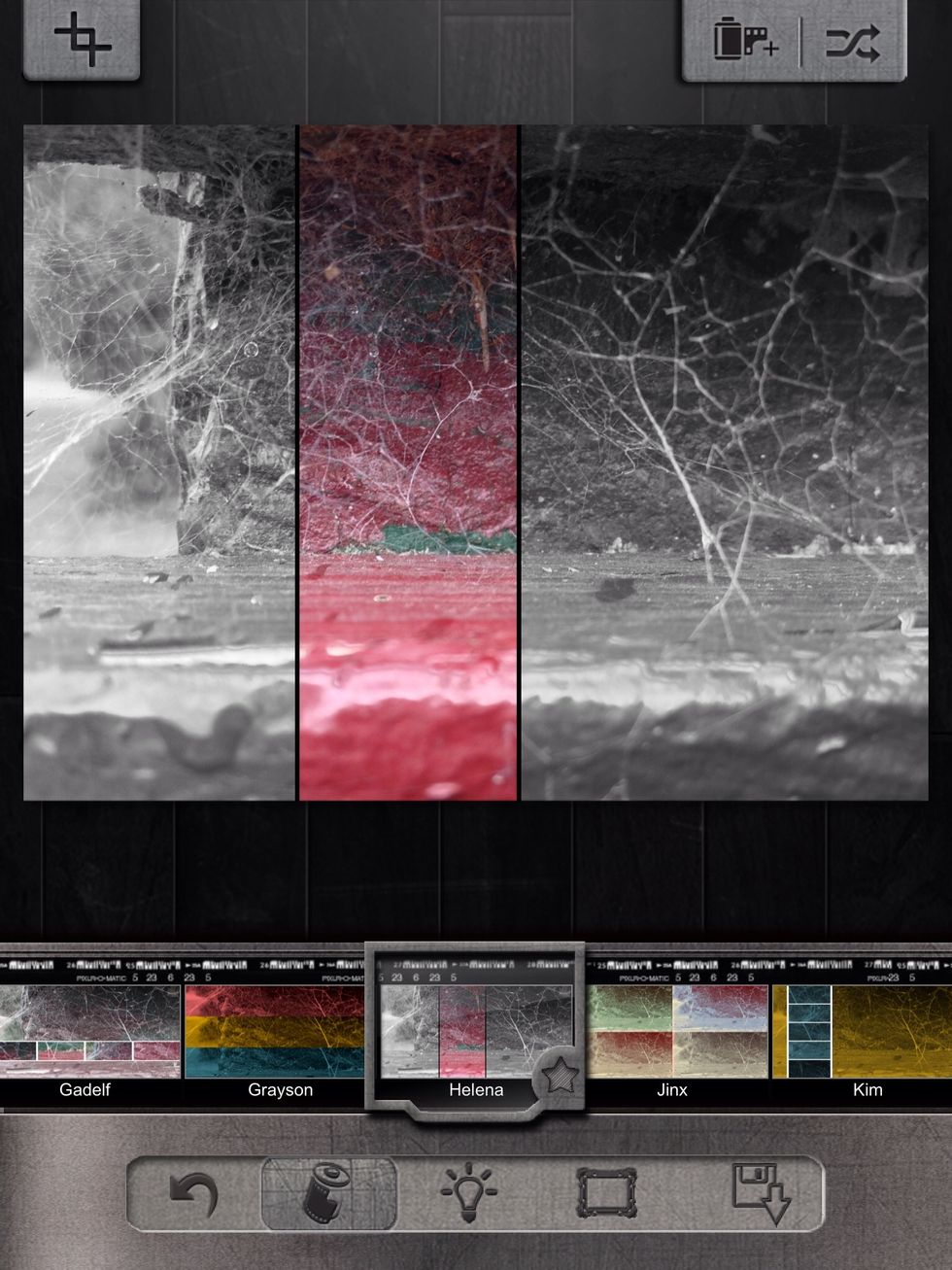 Tap to choose your effect. Their will be a preview of your photo on the top of your screen.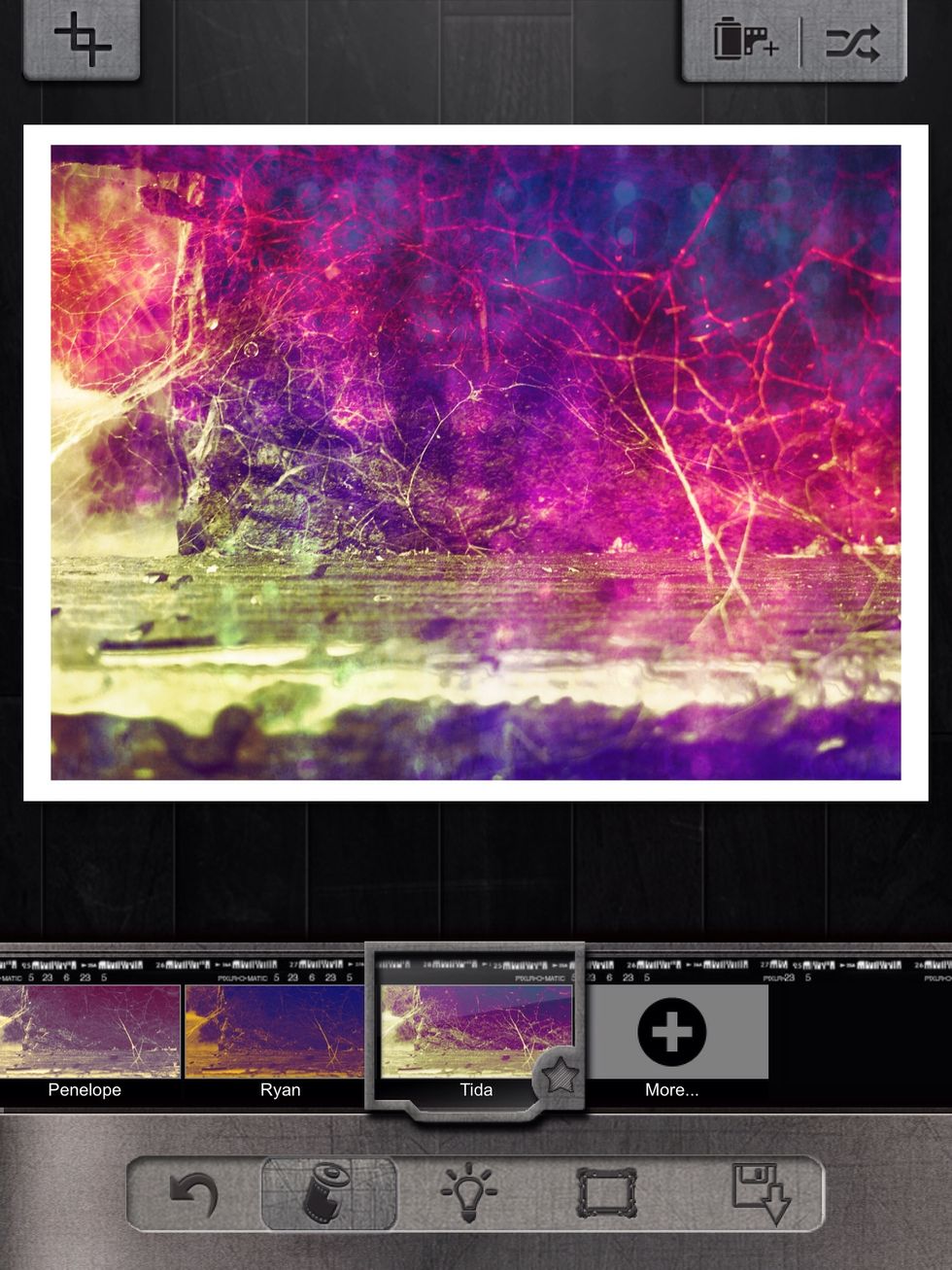 If you want more effects go to the last option and tap it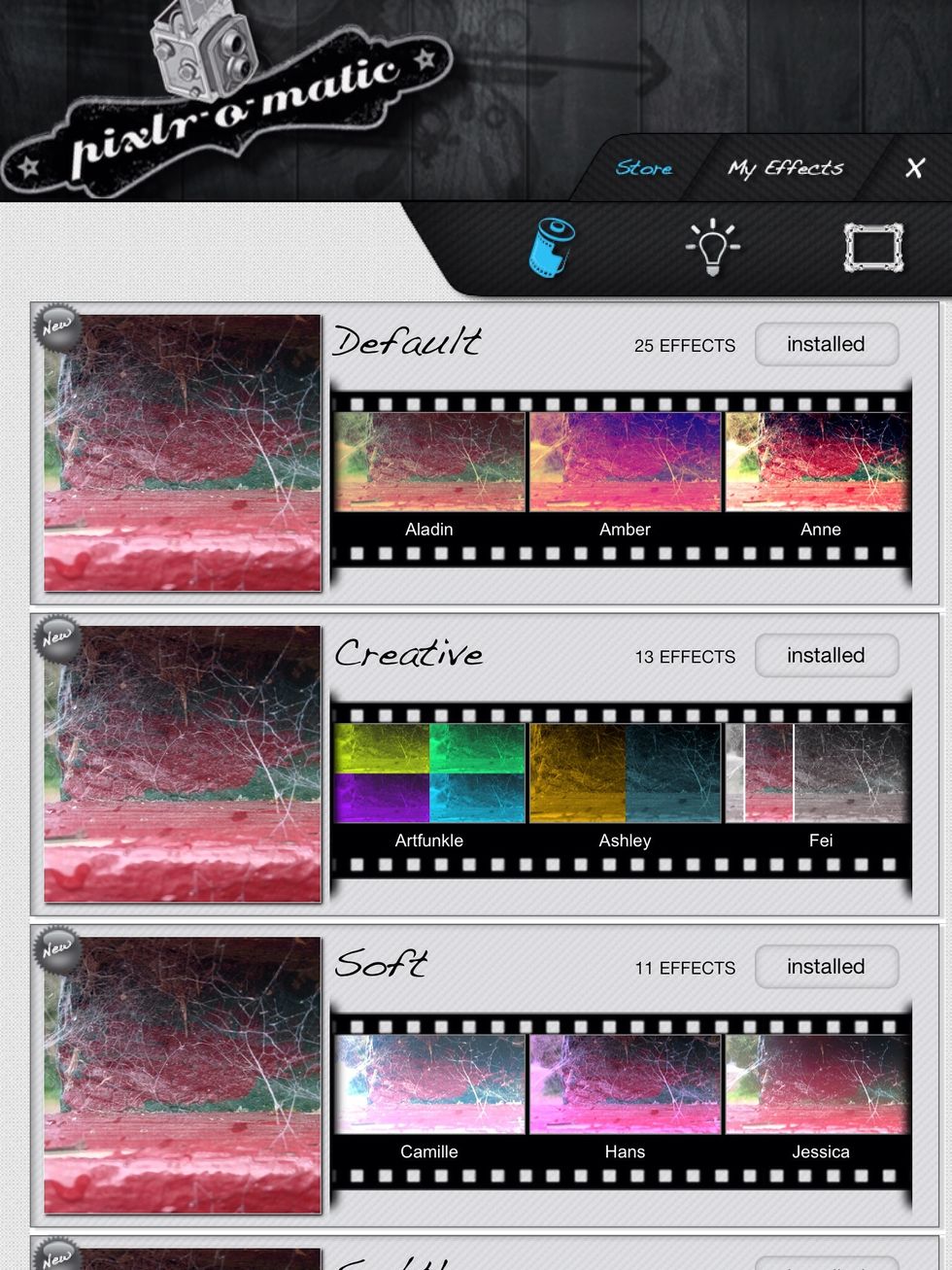 You can install as many effects as you like and they're free if you have the plus version.
Tap the light bulb to add lighting.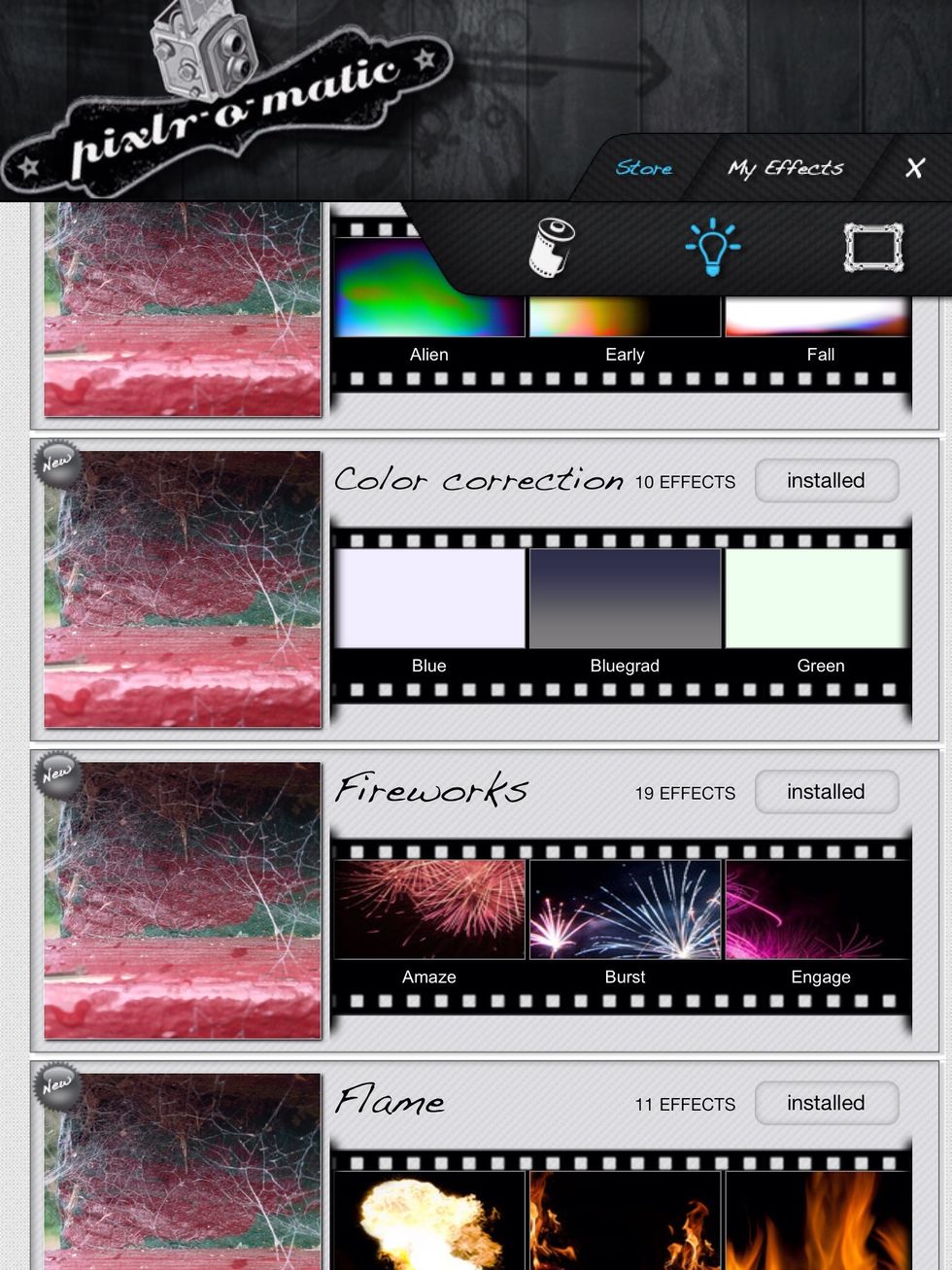 You can install more of them as well!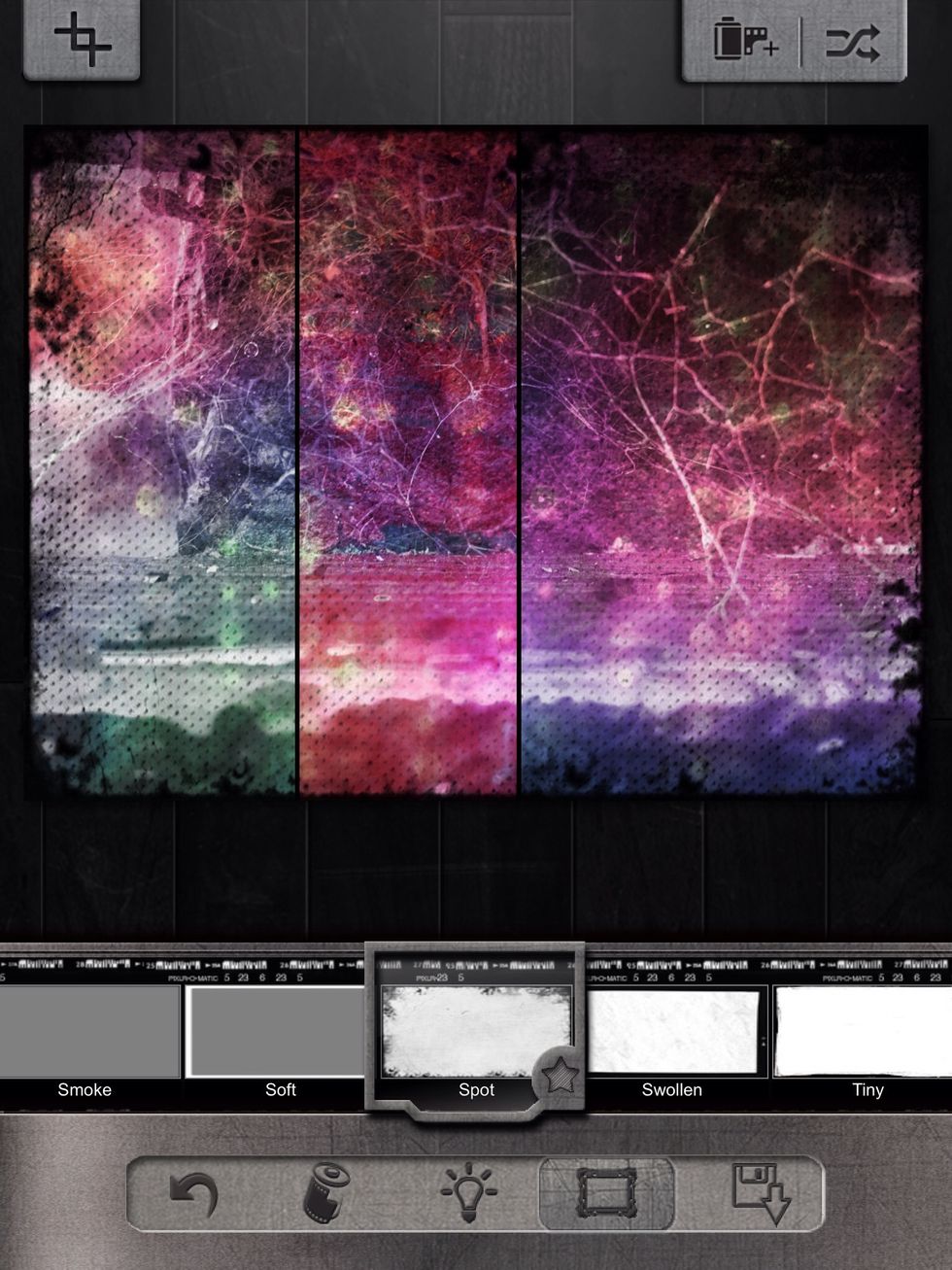 Tap the frame to add a frame.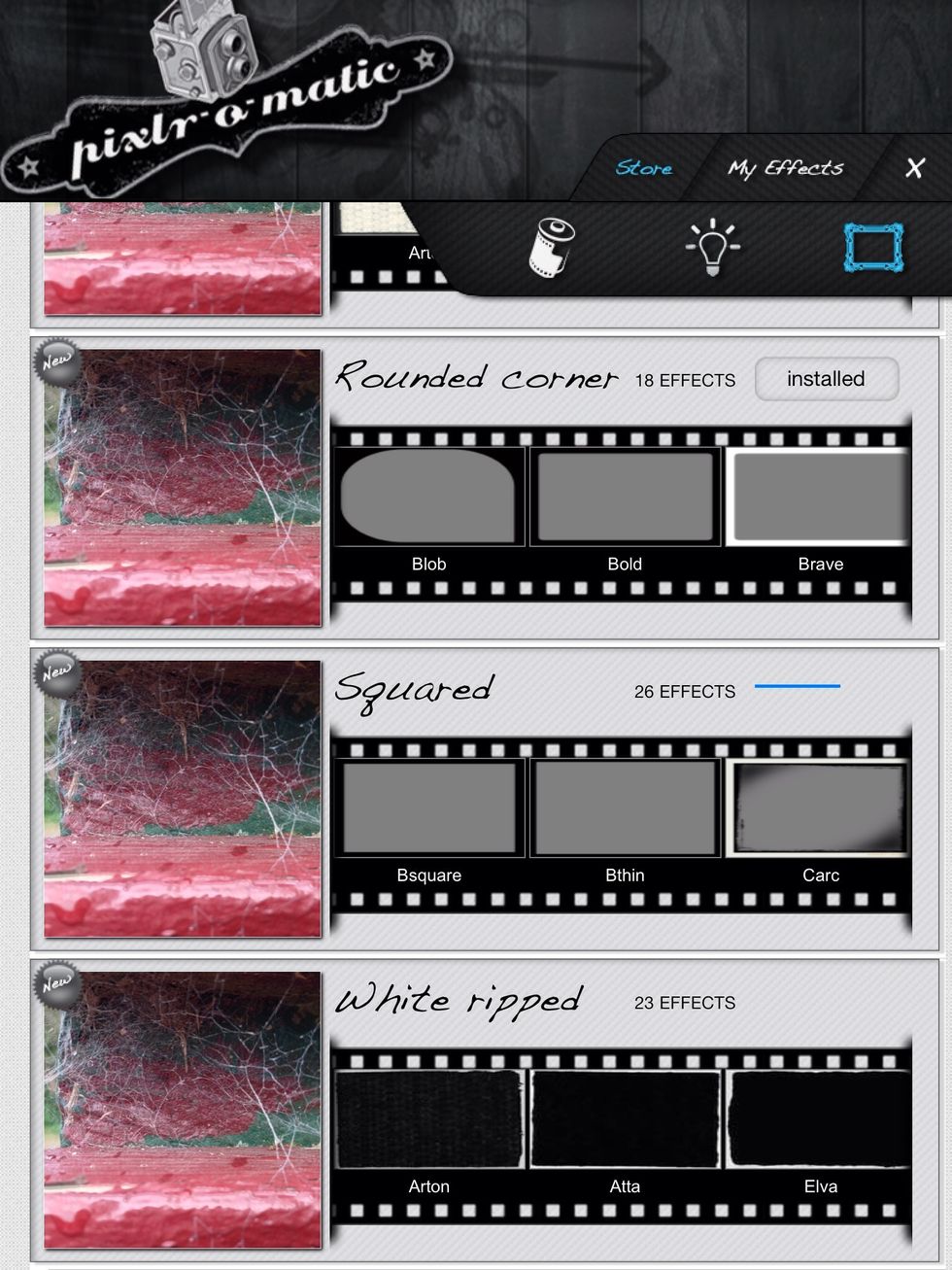 You can install more by doing the same thing as last time.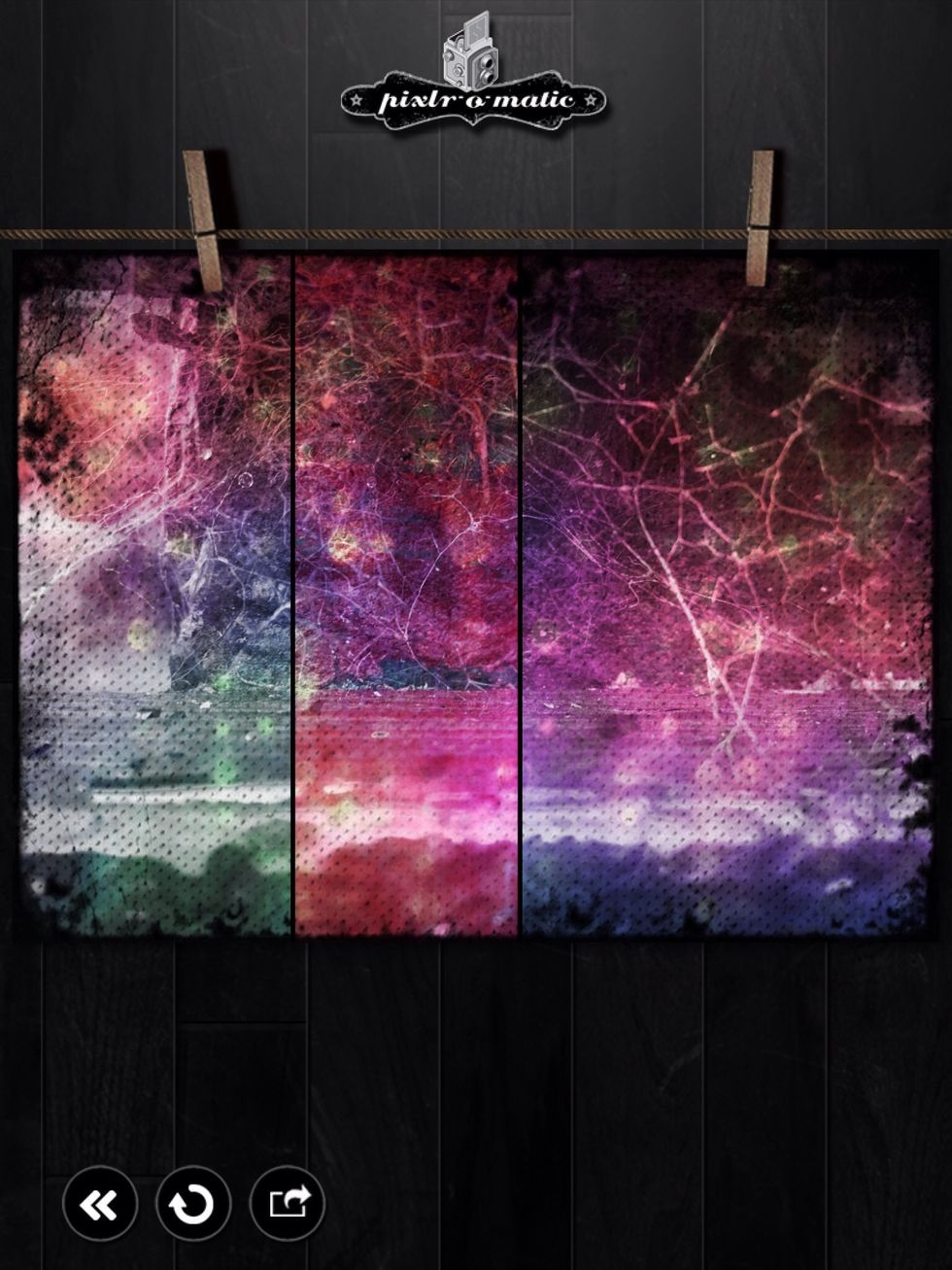 Tap the the button next to the frame in the bottom right corner to save and/or share your photo. Then tap the box with an arrow coming out of it.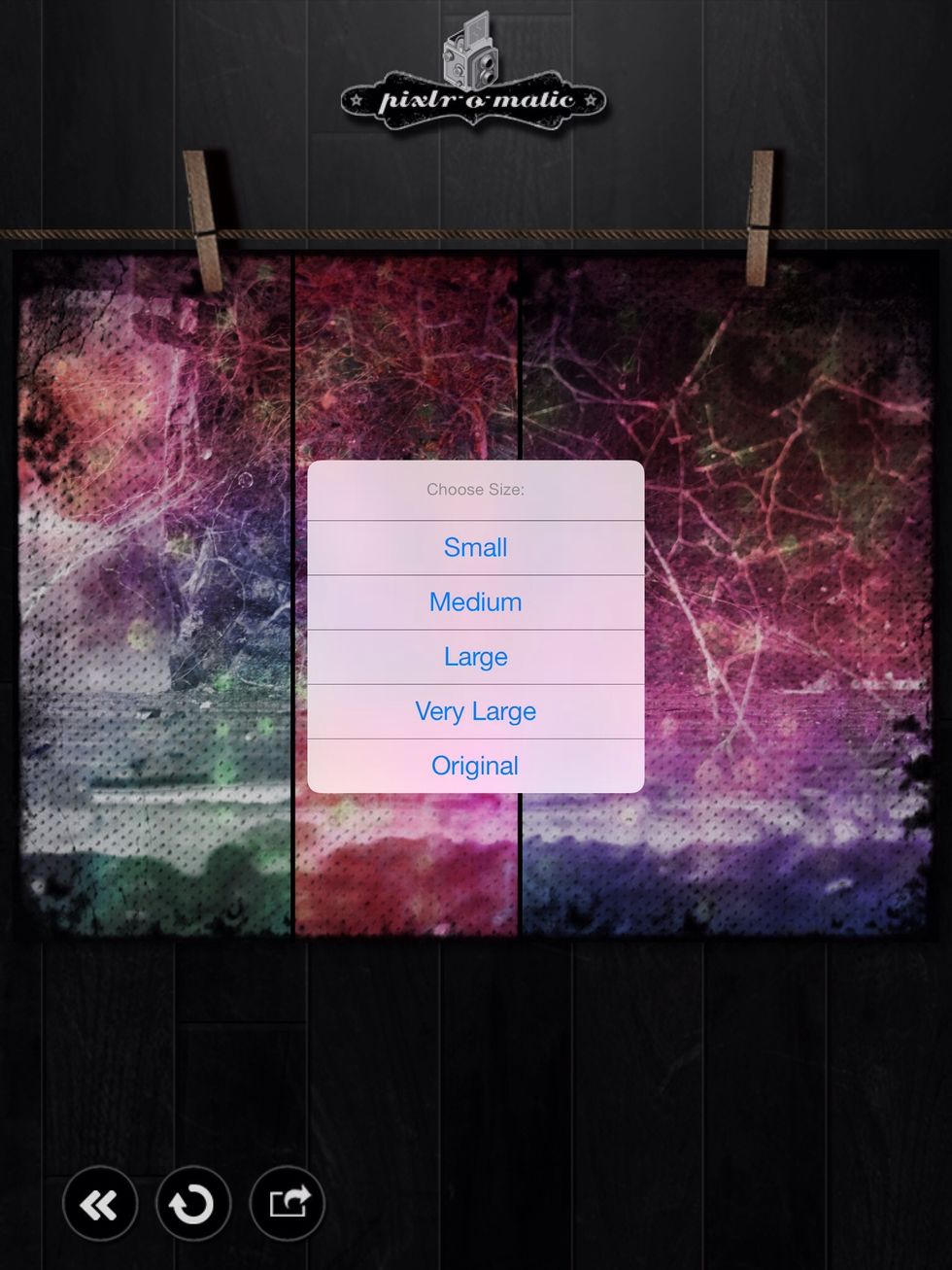 Choose what size photo you would like. (Original's my favourite).
Tap save to save.
Now your photo is saved! You will find it in your camera roll.
1.0 iPad
1.0 The app Pixlromatic+