Use TCW Stencils to Embroider: Burlap Purse
2
start with 7 gypsies burlap rectangle pillow form - flap side up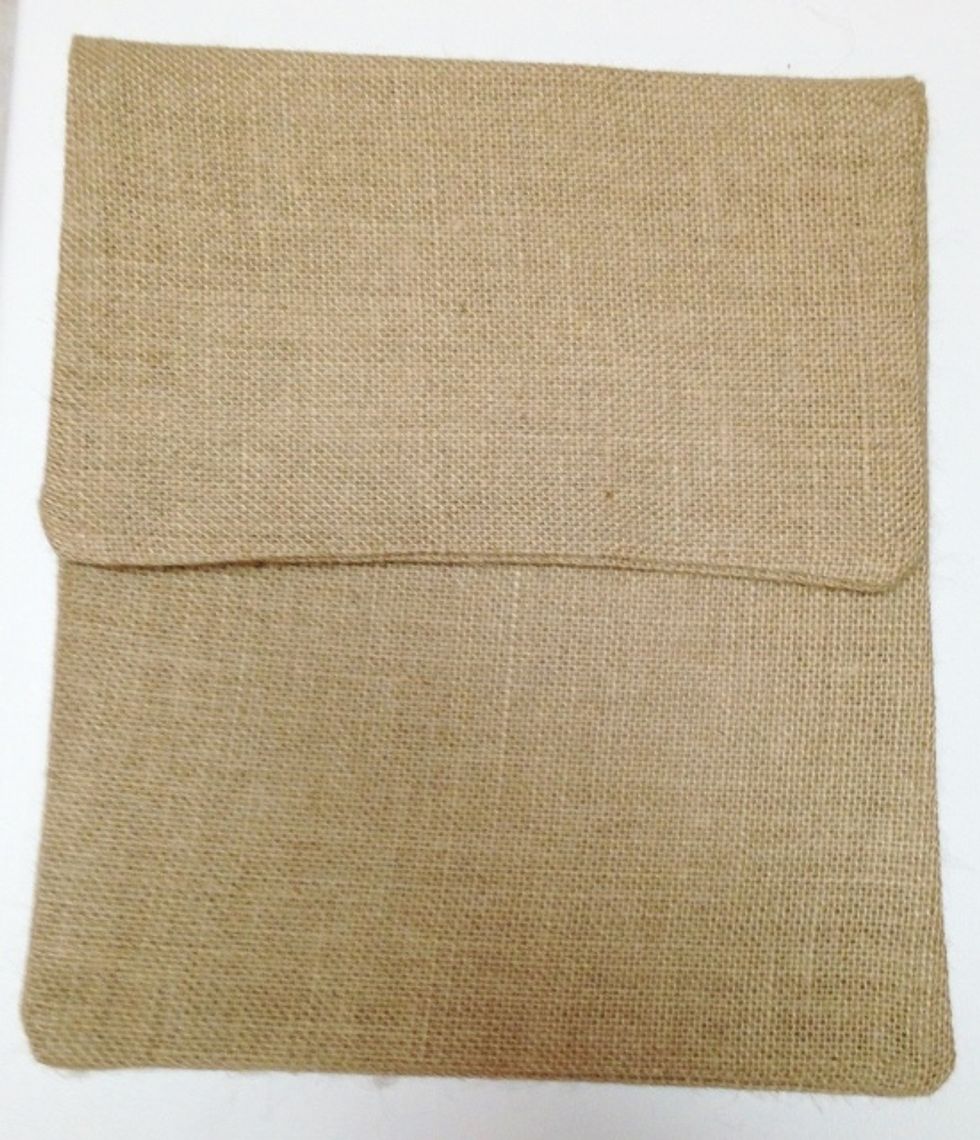 with flap opening facing up, fold top down and press in place, leaving about a 1/2" to 3/4" gap between the opening and the crease for the flap.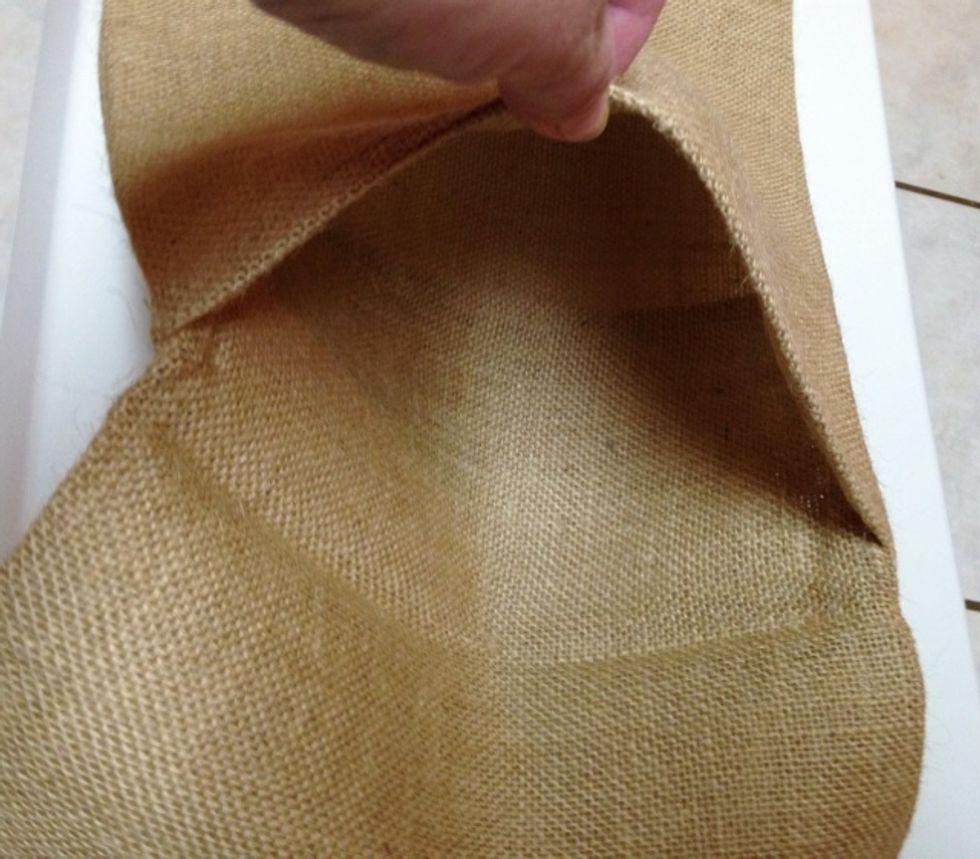 photo shows opening for purse, flap is at the bottom of photo, and "bag" portion is shown at top.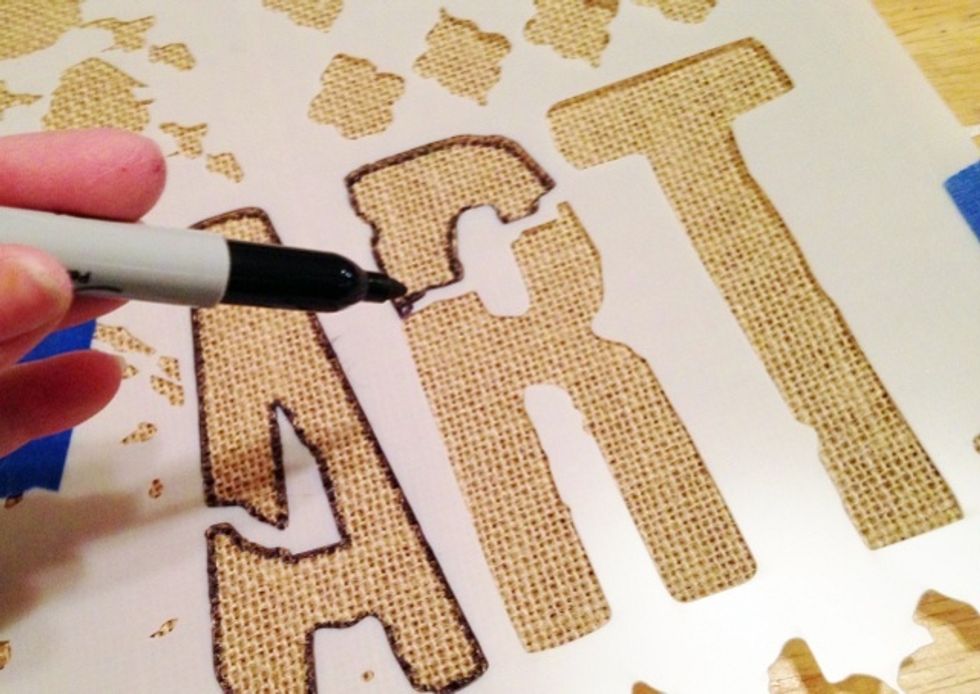 place templates on purse, hold in place with blue painter's tape and trace images using black pen. for the sample purse, "I" and the heart template were used on the flap and "art" on the bottom front.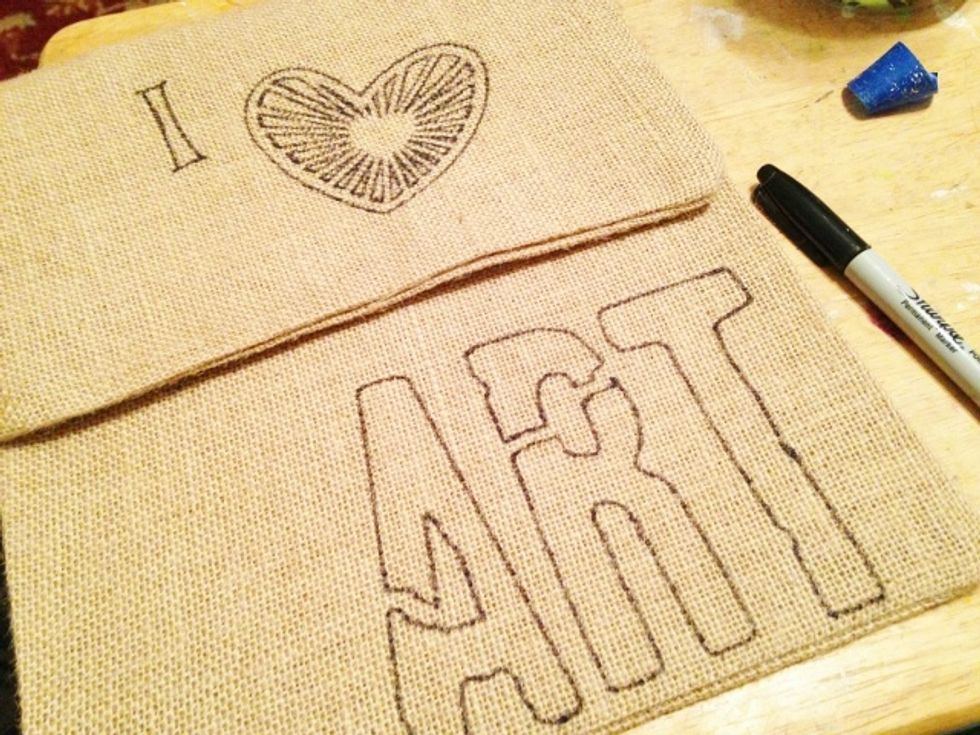 patterns traced on purse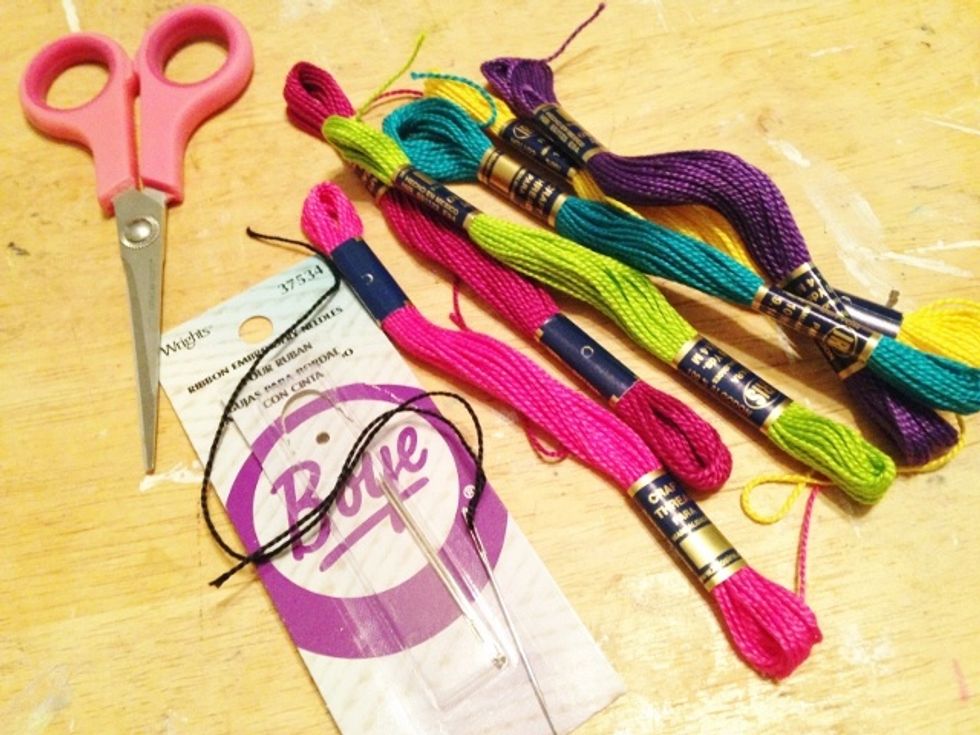 fill in traced designs using assorted colors of cotton craft embroidery thread and blunt tip tapestry needles.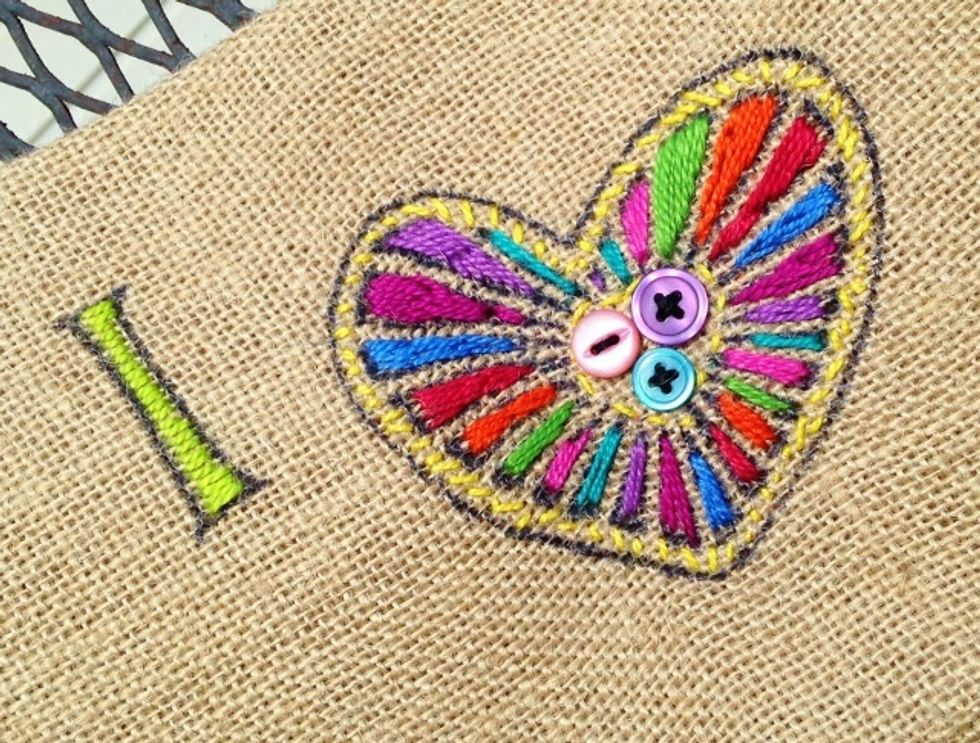 in sample, horizontal long stitches were used to fill in "i" with lime thread and assorted colors were used on the heart. random stitches in yellow for outline.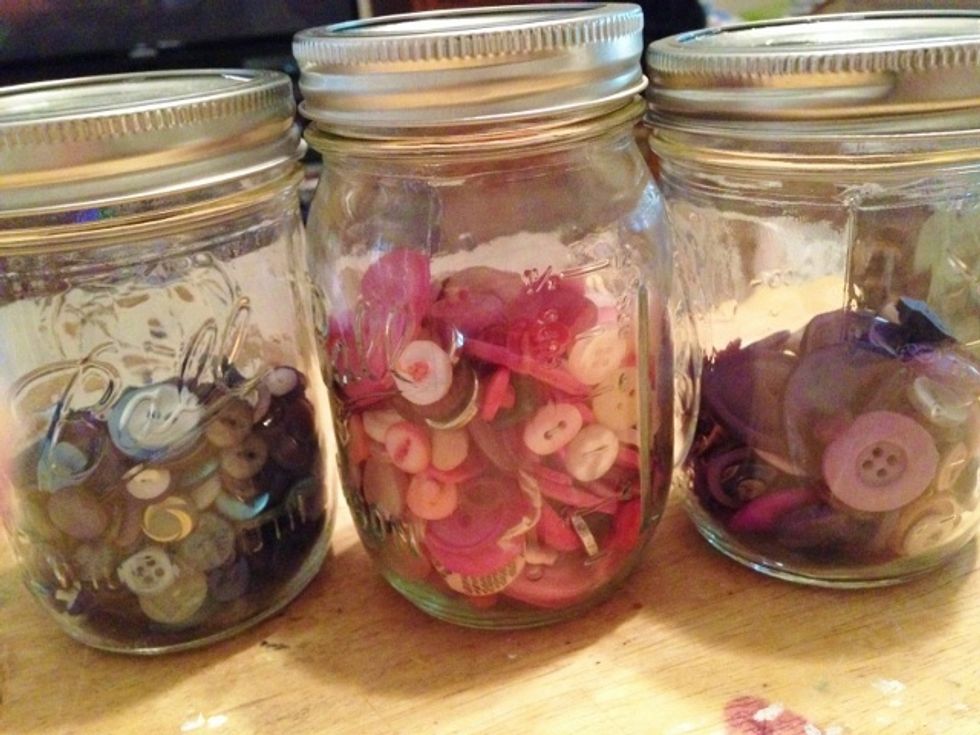 vintage buttons were sewn at the center of the heart.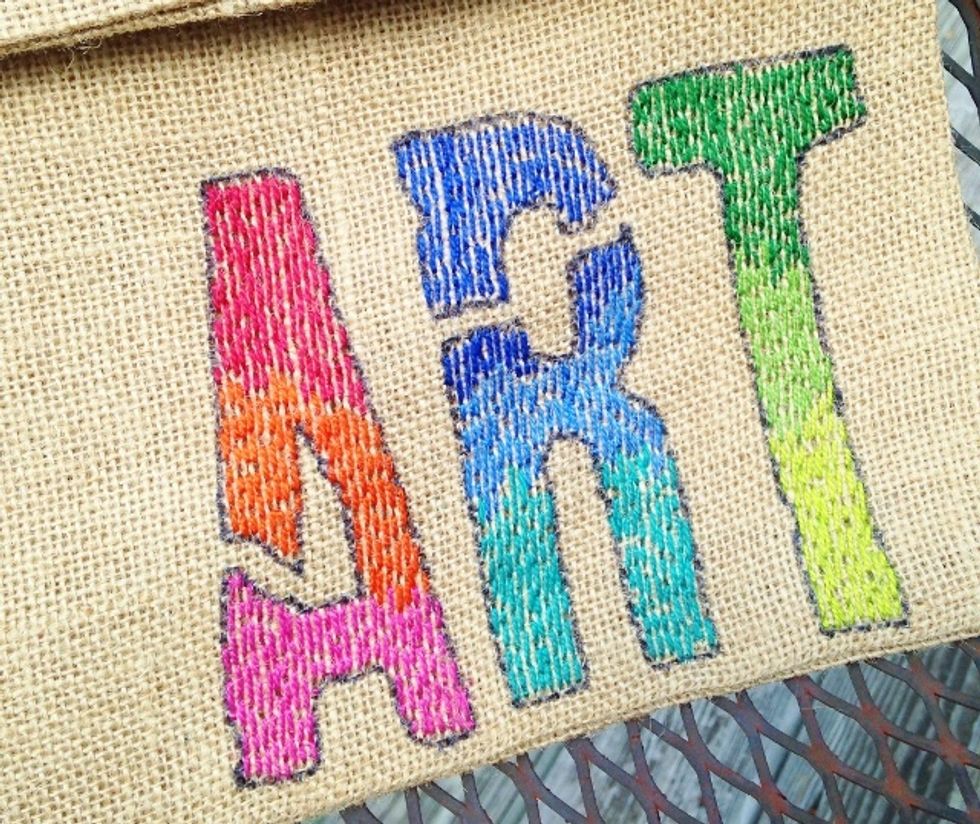 "art" was embroidered using 3 colors for each letter and gradually blending them together. random length vertical long stitches were taken in the natural holes in the weave of burlap.
closeup of stitching for "art" letters...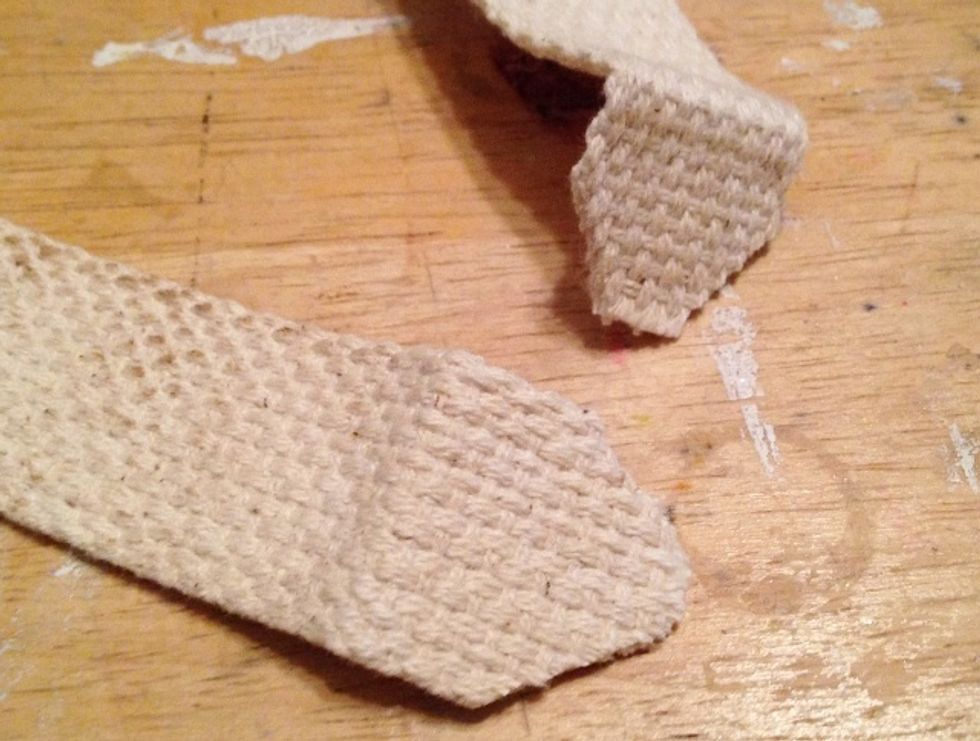 natural cotton belting was used to make handle. i wanted a crossover style satchel, so i used a little over a yard. ends were clipped, then pressed under.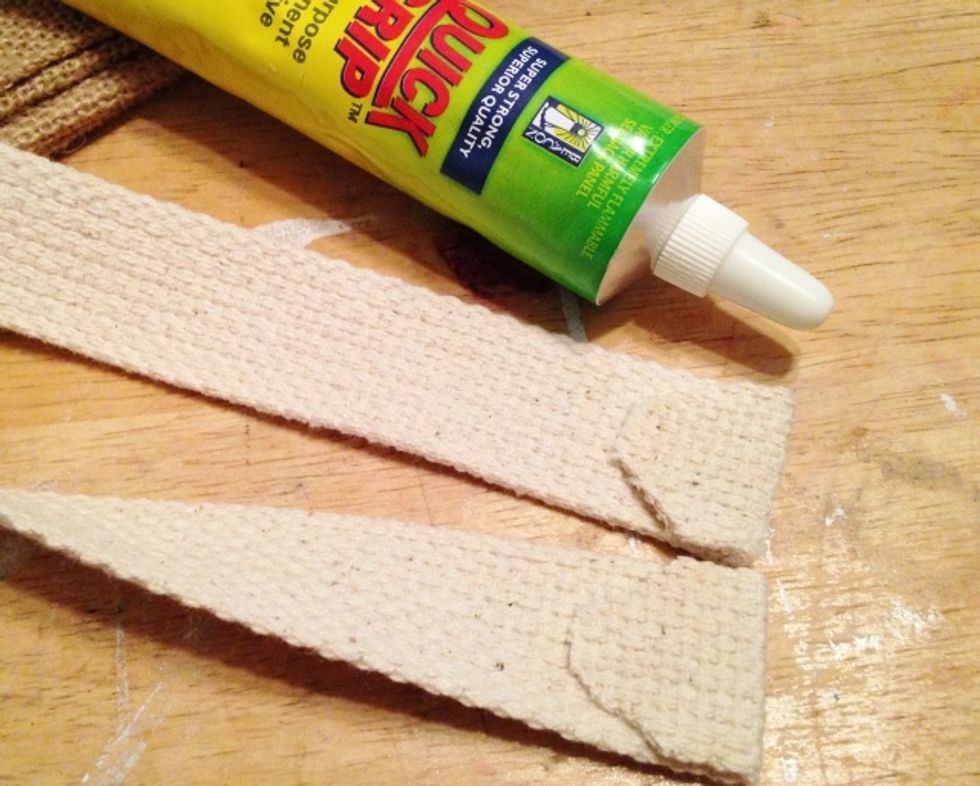 i used Beacon's Quick Grip Glue to hold the folded ends under for a nice finish, but you could also stitch them or use Beacon's Fabri-Tac.
i glued the ends of the belting down to the back of the purse, then stitched on vintage buttons. i decided to use a combination of glue and stitching to hold the handle securely on the burlap.
HINT #1: work inside the fold in the flap portion so that your stitching and knots are hidden. consider lining or using an iron on lining to cover the stitching inside the bag portion.
HINT #2: once your bag is finished, spray with spray starch and iron well to make it nice and straight.
HINT #3: once the sizing has been washed out of burlap, it turns pretty wishy-washy. consider using a fabric protector spray to make your bag stain and water resistant so you won't have to wash it.
finished project! The Crafter's Workshop... www.thecraftersworkshop.com .............. tami sanders * paper crafter ...... www.tamisanders.com
The Crafter's Workshop: TCW469: Brush Alpha
The Crafter's Workshop: TCW488: Viva La Art
The Crafter's Workshop: TCW2049: Heartstrings Frag
7 gypsies rectangle burlap pillow cover
Black Fine Point Permanent Pen
Assorted Colors of Cotton Craft Embroidery Thread
Tapestry Needle
Blue Painter's Tape
Vintage Buttons
Natural Canvas Belting
Beacon's Fabri-Tac or Quick Grip Glue
Tami Sanders * Paper Crafter
* i LOVE to craft * scrapbook, paper arts, mix'd media, jewelry, stamp and more. * i design for clearsnap and grafix. * i also teach