How to use tcw stencils to embellish canvas tennis shoes
Use TCW Stencils to Embellish Canvas Tennis Shoes
326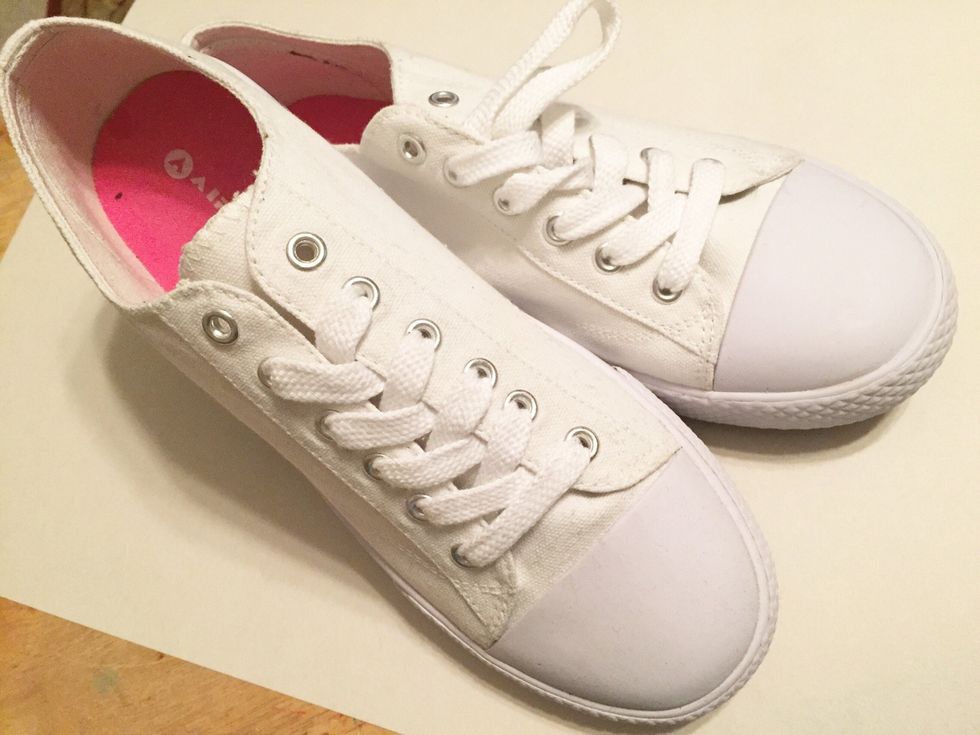 start with plain, white, canvas shoes. test marker and ink in an inconspicuous spot inside shoe.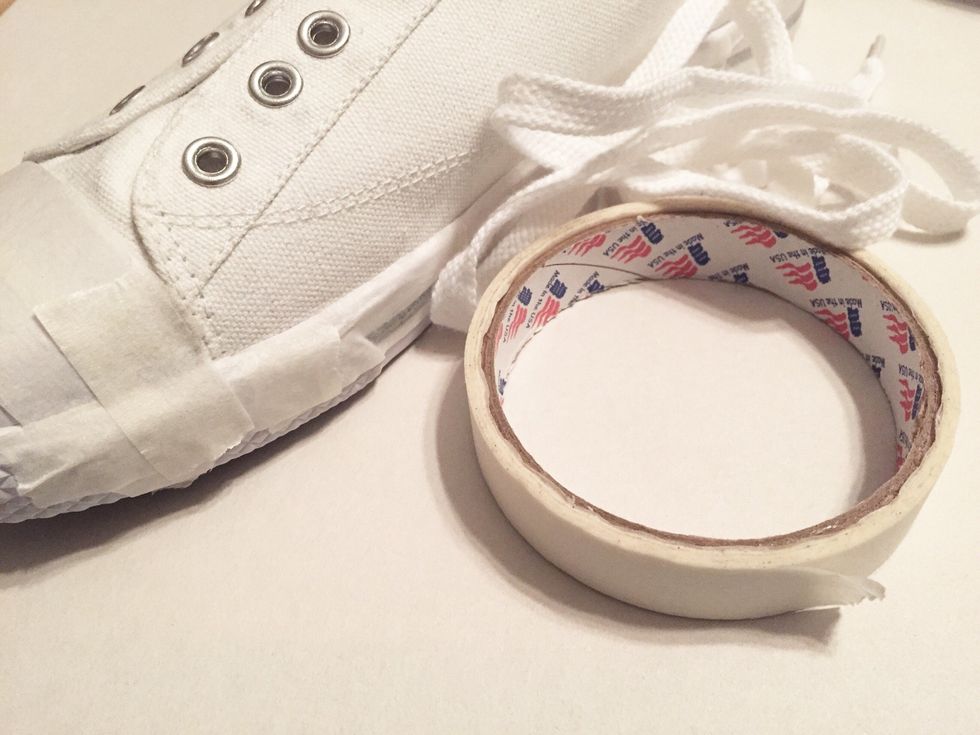 remove laces and tape off rubber portions of shoes.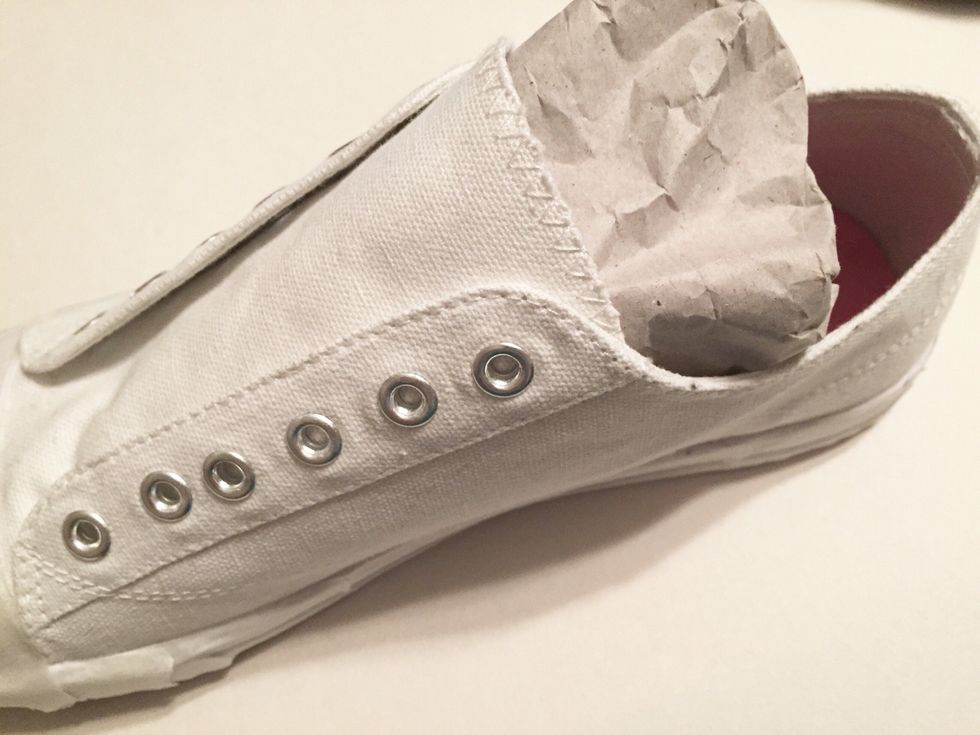 stuff shoes tightly with paper or tissue. shoe should feel firm.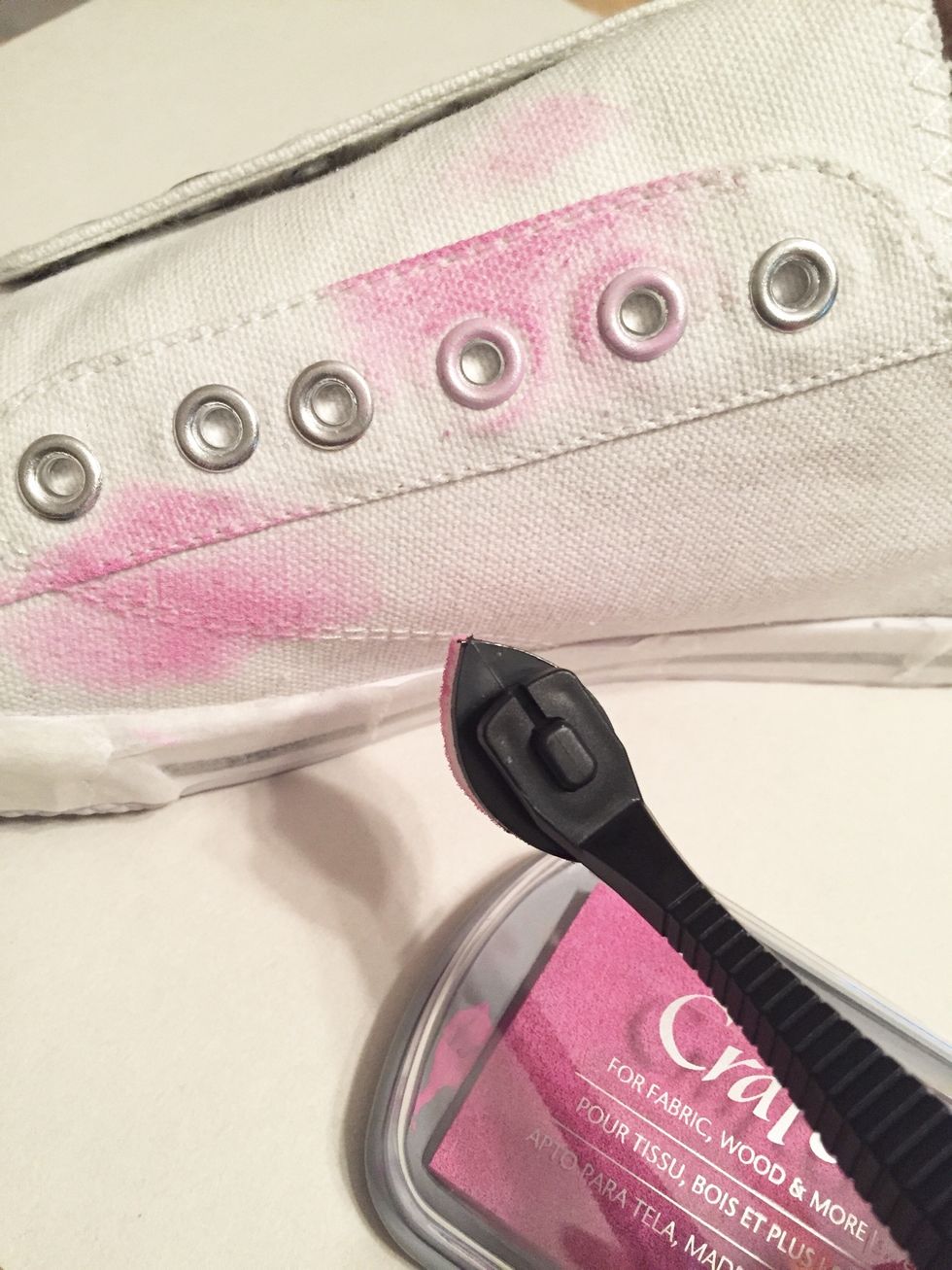 start inking shoe with Sweet Pea Ink, applied using Stylus & Tips, in scattered spots beginning near front of shoe. you don't need to completely blend in color yet.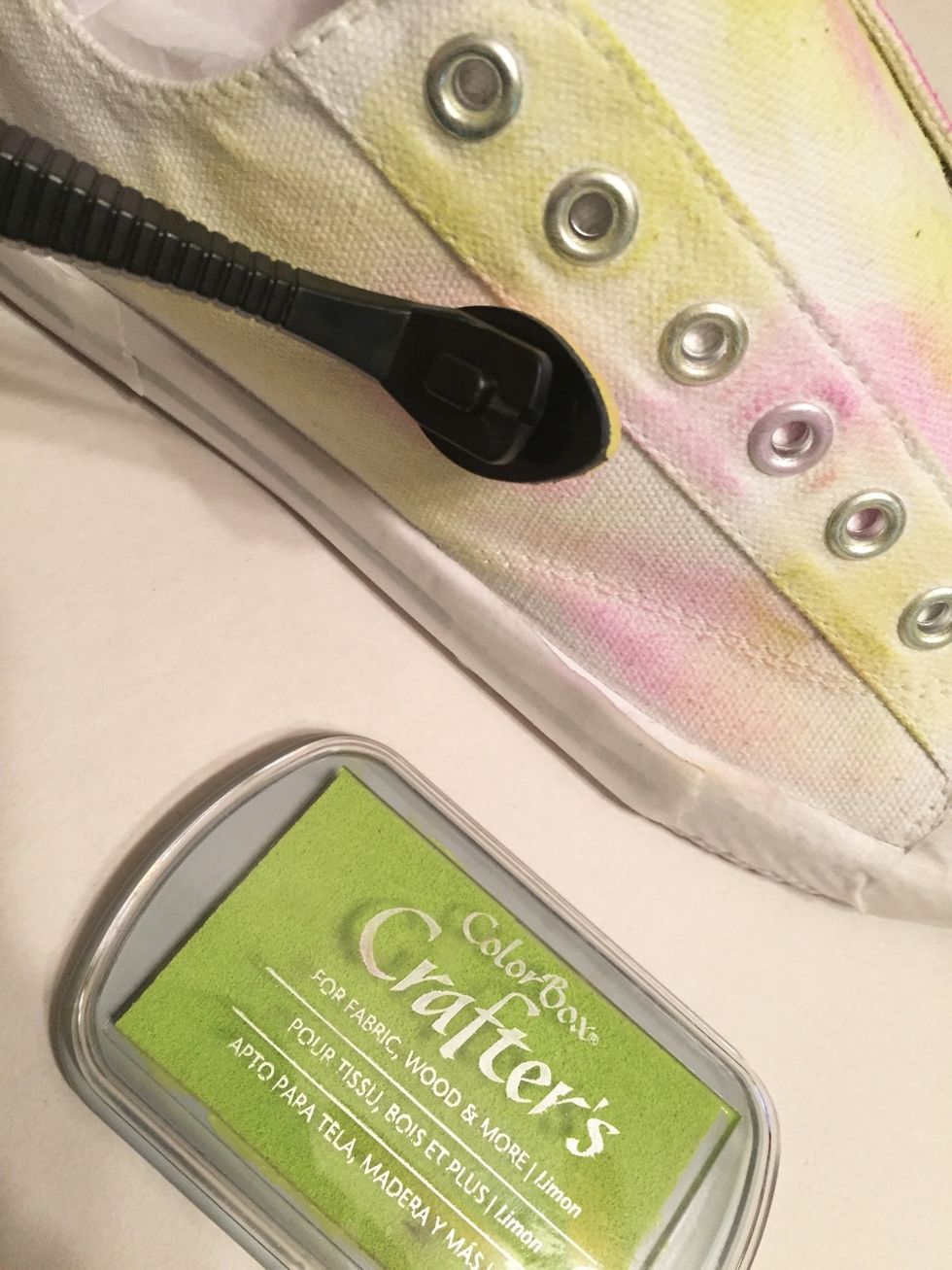 next, add some Limon ink as before near front of shoe, tapering color towards middle.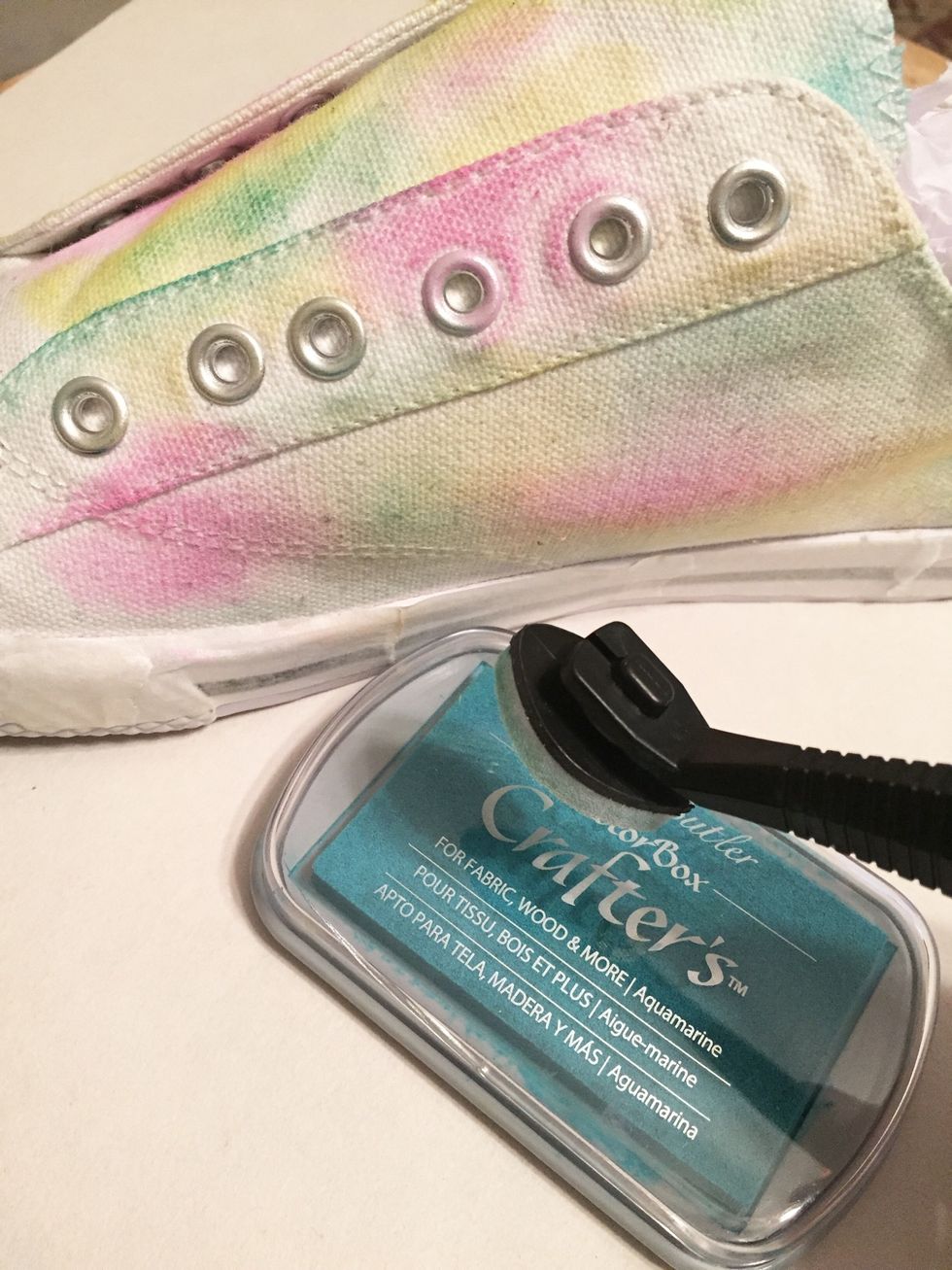 now add some Aquamarine Ink beginning towards center and tapering towards back. finish inking shoe using Limelight and Ocean Breeze Inks towards back.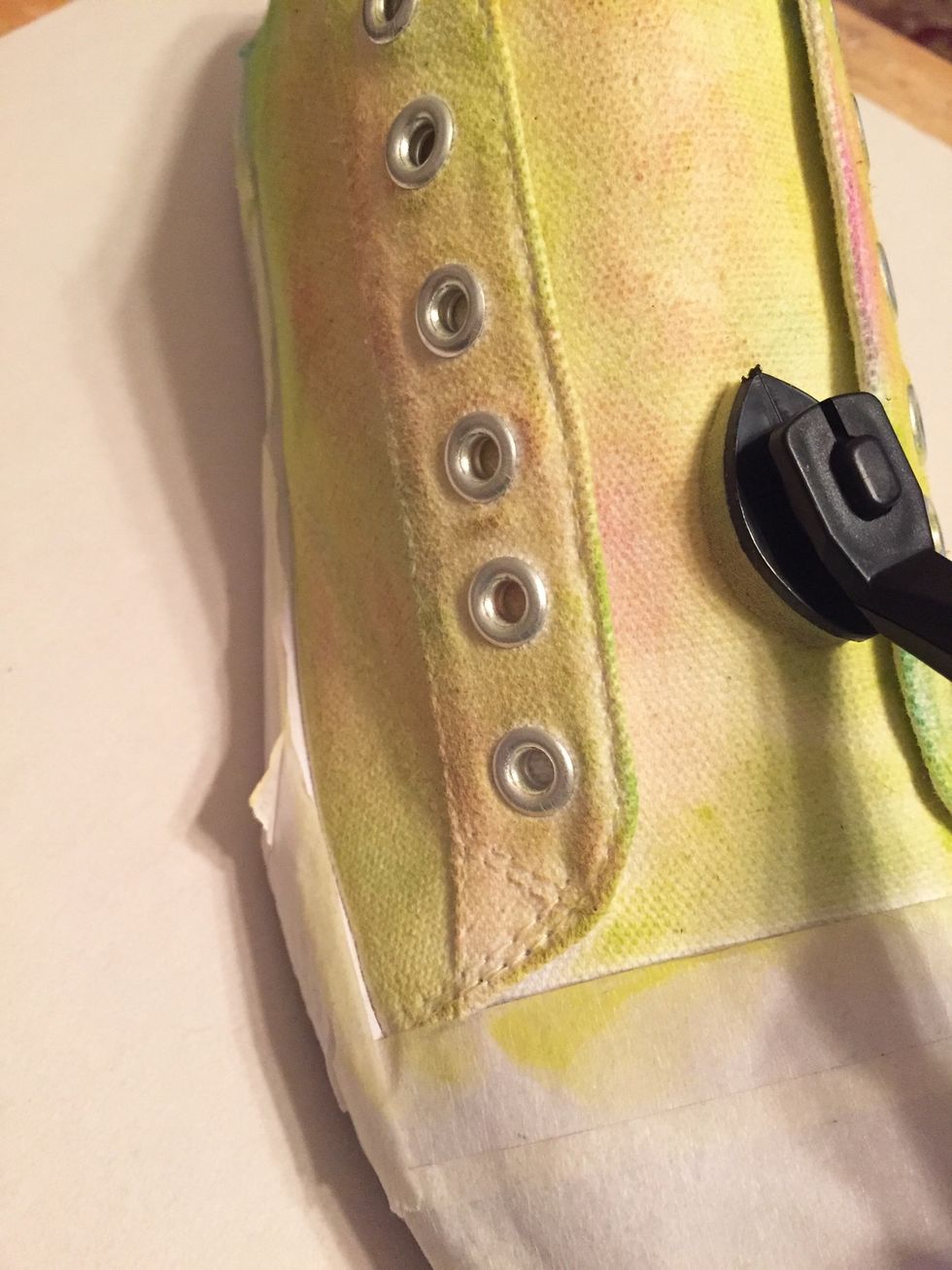 use clean tip to blend inks together at edges. if ink won't "move" easily, add some Limon Ink to Tip and use to blend colors. fresh ink will help re-activate previously applied inks.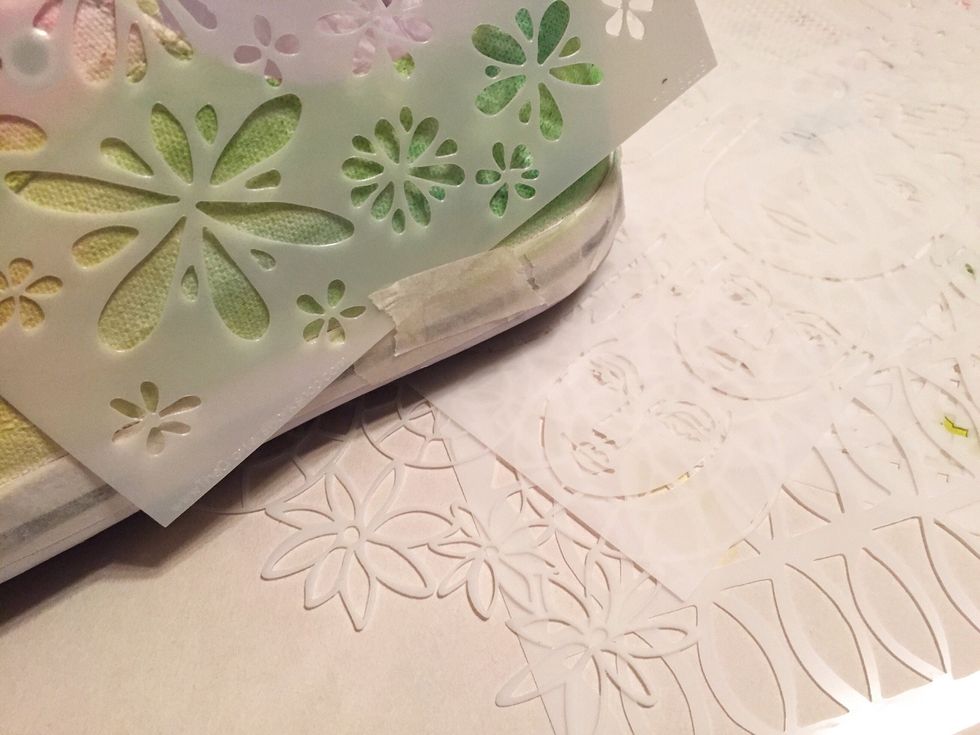 next grab some stencils - i like the 6" best for this project, and play with design and placement. i had planned to use several different stencils, but decided to use just one. tape stencil to shoe.
consider "inside" and "outside" view of shoes left and right when planning design. then begin to ink design on shoe.
i added some doodled dots inside designs.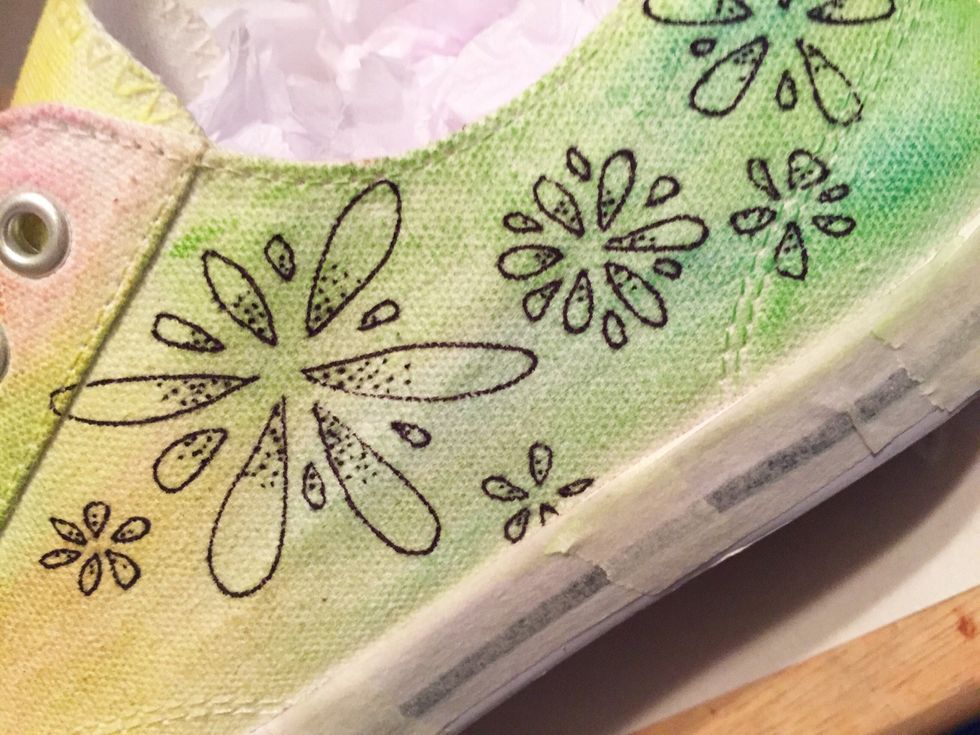 stencilled design.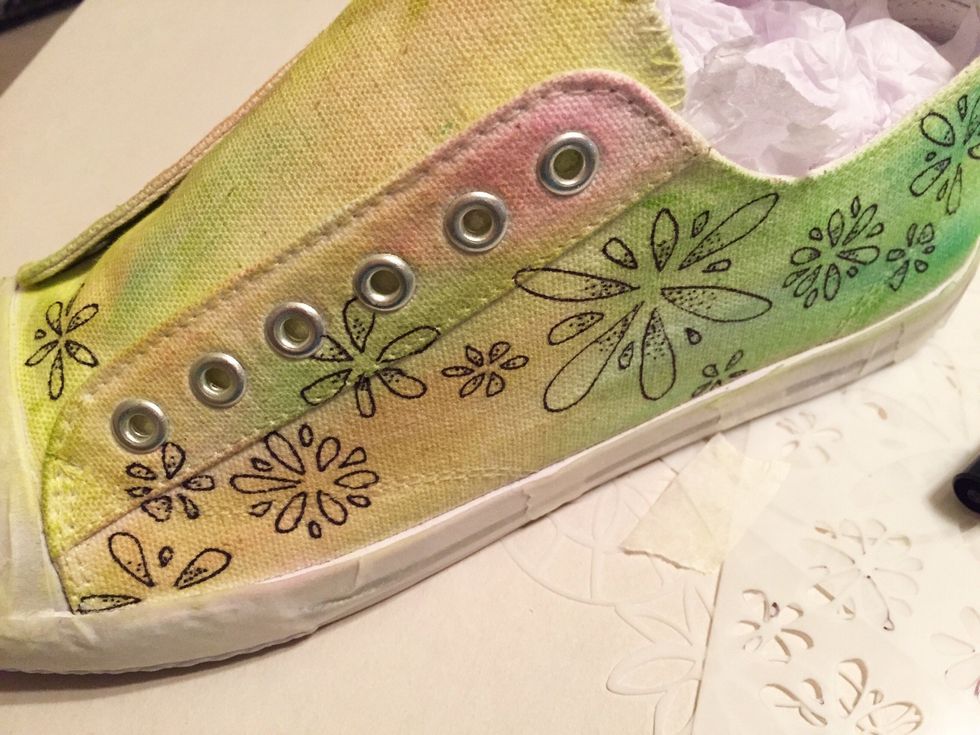 move stencil or stencils as needed retaping as you go.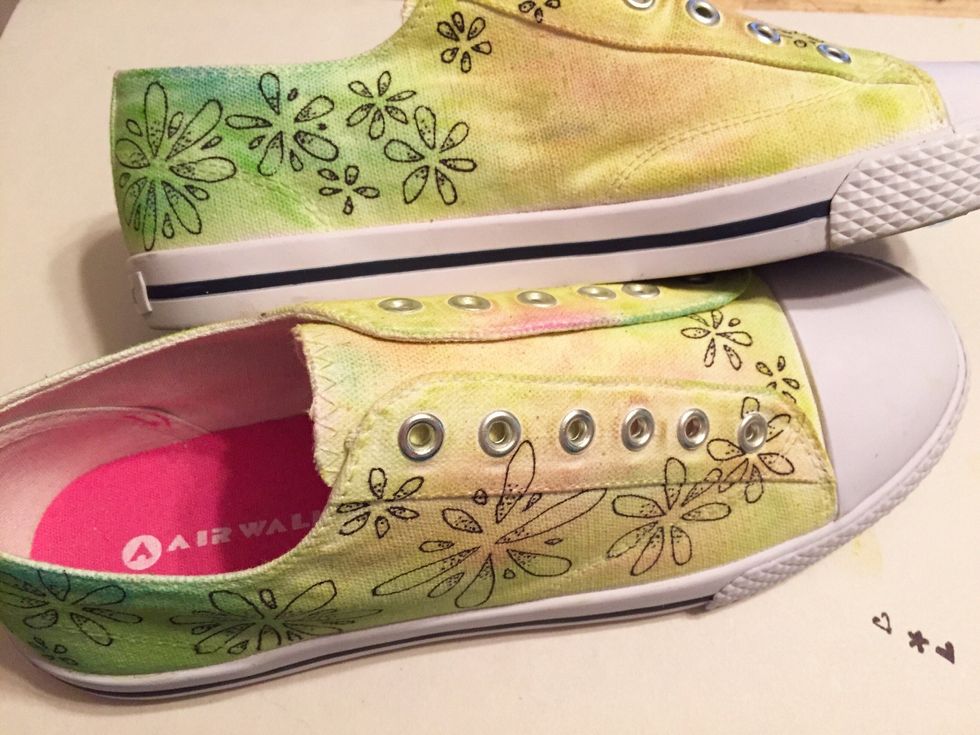 i was happy with just the flower designs, so stopped there. but you could go CRAZY with different stencils and doodles! refrain from inking the rubber - tempting I know - but the ink bleeds over time.
place your shoes in a pillowcase and tie it closed with a shoelace. place in medium heat dryer (check tags) for 30 minutes. this will heat set the ink and make it permanent. scotchguard recommended.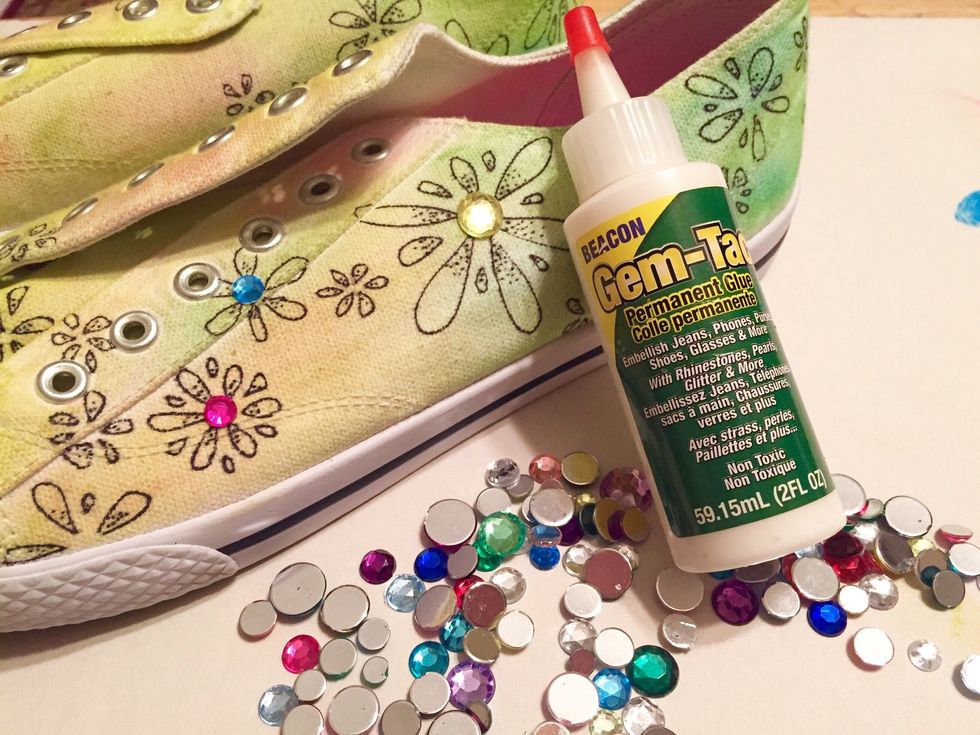 use Gem-Tac to add rhinestones to centers of flowers.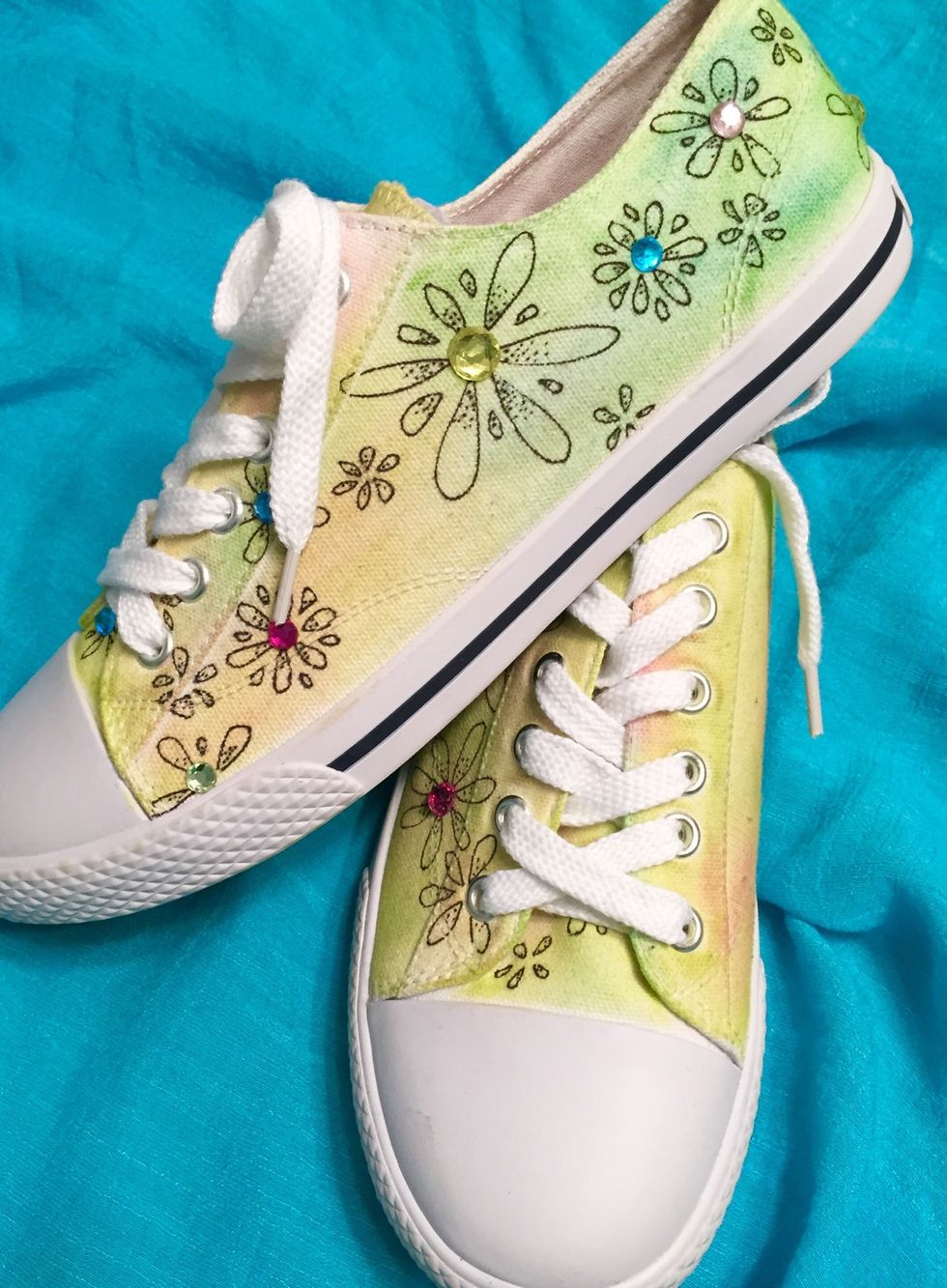 all done and ready to add some bLiNg to your sPriNg wardrobe! tami sanders * paper crafter - www.tamisanders.com *** TCW BLOG - http://www.thecraftersworkshop.com/blog/
The Crafter's Workshop: TCW552s Daisy Splash
Clearsnap: ColorBox Crafter's Ink: Sweet Pea
Clearsnap: ColorBox Crafter's Ink: Limon
Clearsnap: ColorBox Crafter's Ink: Limelight
Clearsnap: ColorBox Crafter's Ink: Aquamarine
Clearsnap: ColorBox Crafter's Ink: Ocean Breeze
Clearsnap: ColorBox Stylus & Tips
Beacon Adhesives: Gem Tac
White Canvas Tennis Shoes
Fine Tip Permanent Black Pen
Rhinestones
Masking Tape
Paper or Tissue for Stuffing Shoes
Tami Sanders * Paper Crafter
* i LOVE to craft * scrapbook, paper arts, mix'd media, jewelry, stamp and more. * i design for clearsnap and grafix. * i also teach