This guide will show you how to use StillShot (sister of GroupShot) to take pictures from scenes of your camera videos.
4
Note: This app is $0.99, but I totally recommend it.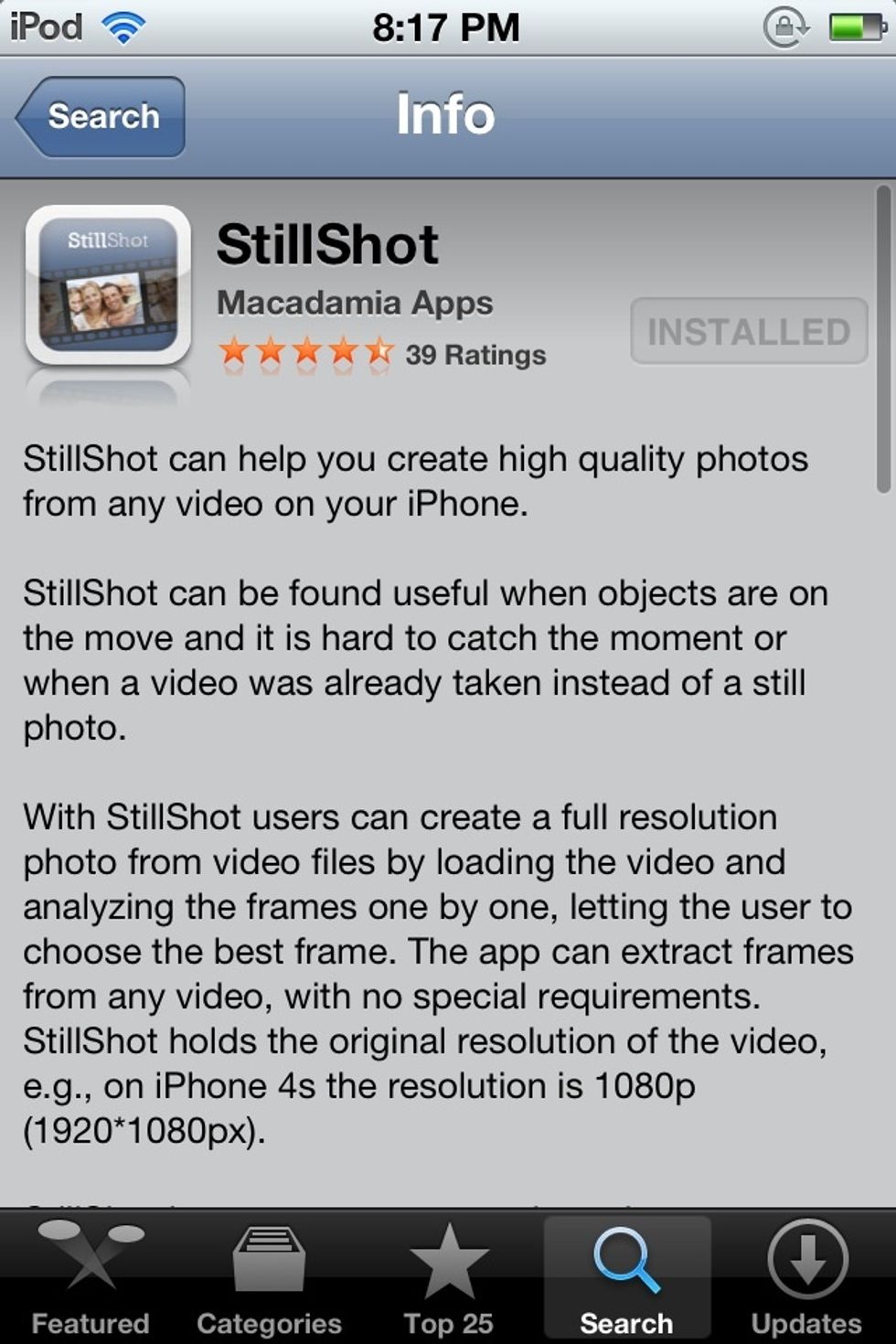 This is the app being used.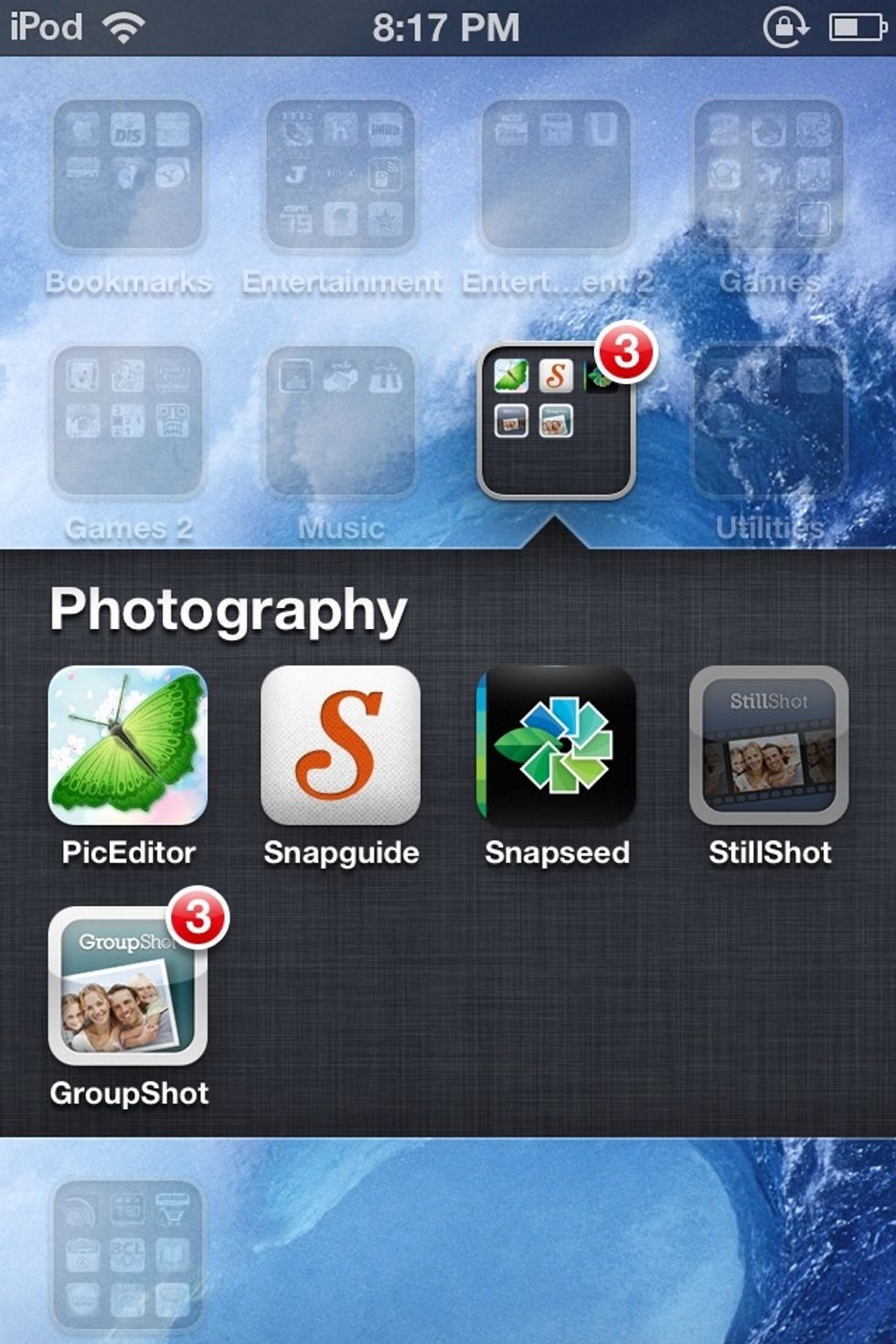 Go to StillShot.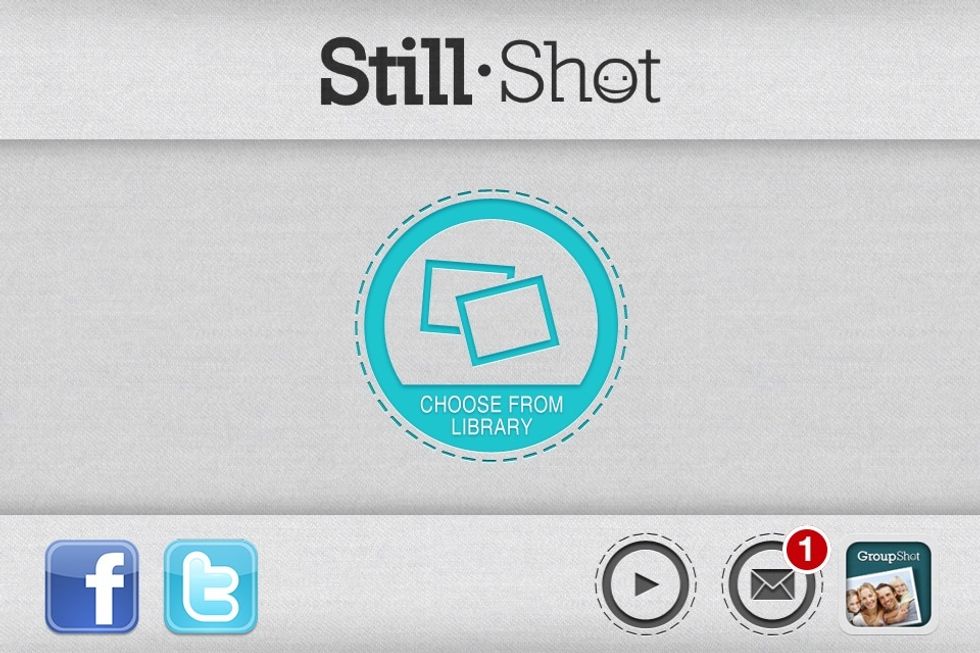 This the screen displayed at the app's launch.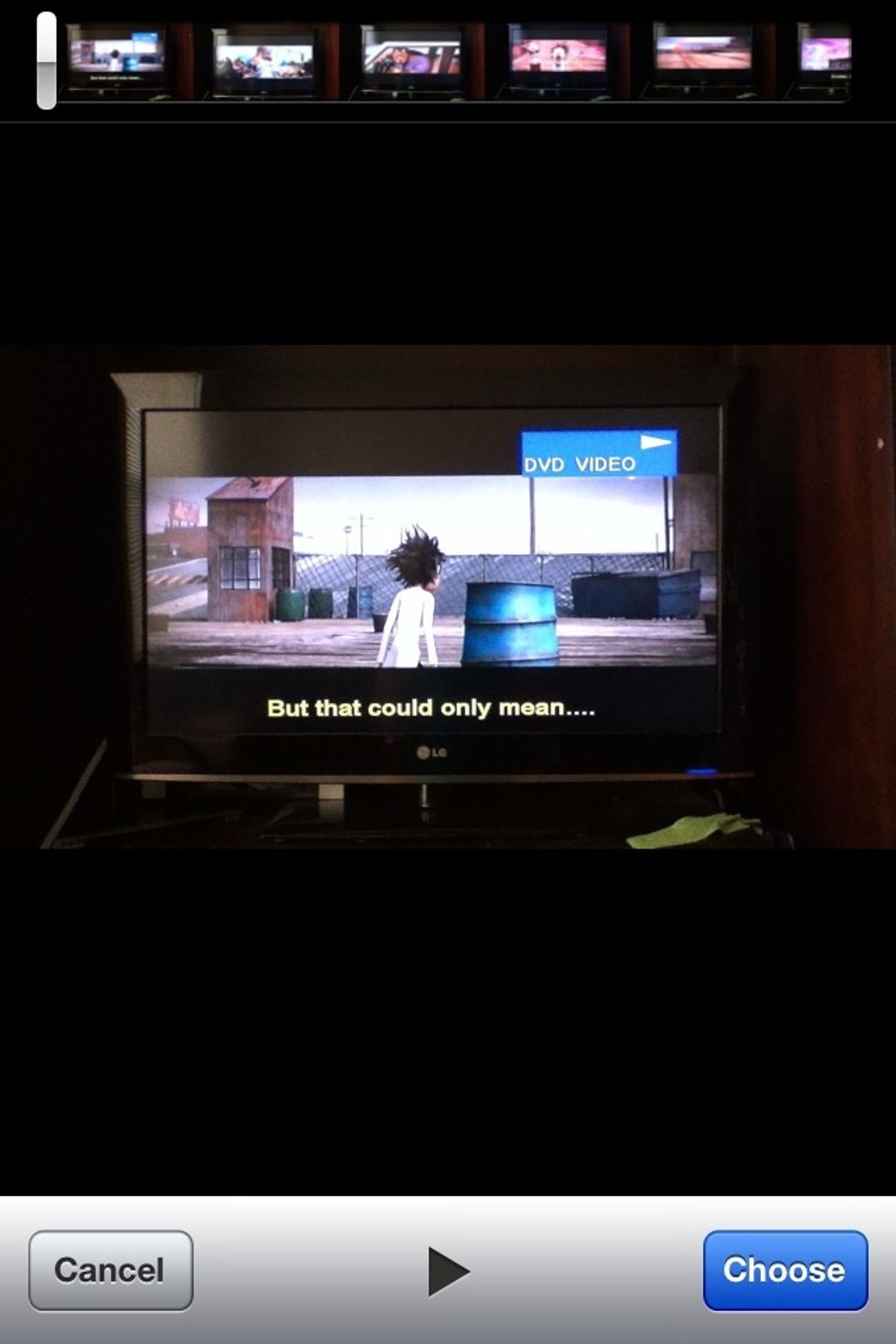 Now, choose a movie from your Photo library. I love this scene in Cloudy with a Chance of Meatballs.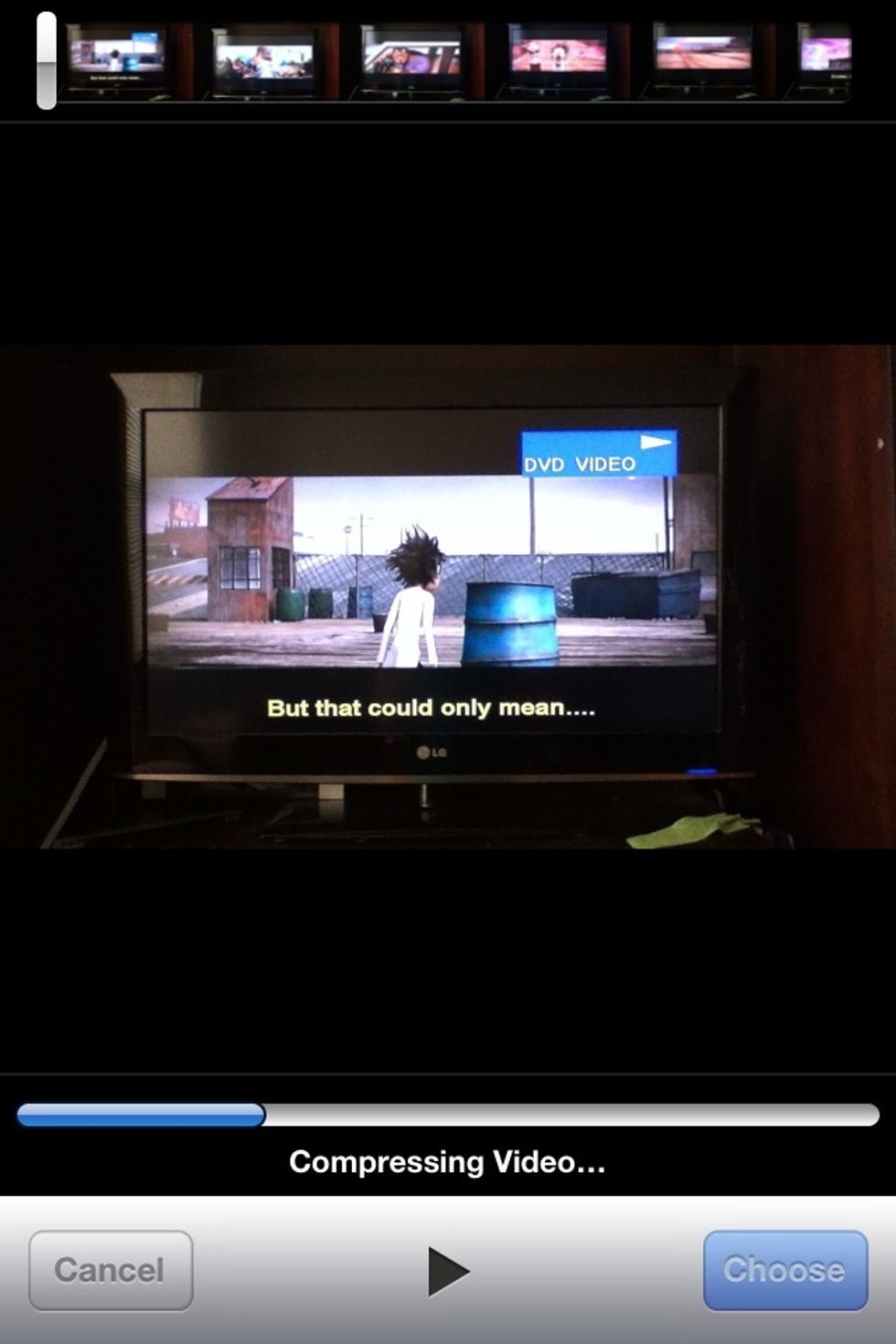 Let the video compress. Note: The compressing takes longer with a larger video.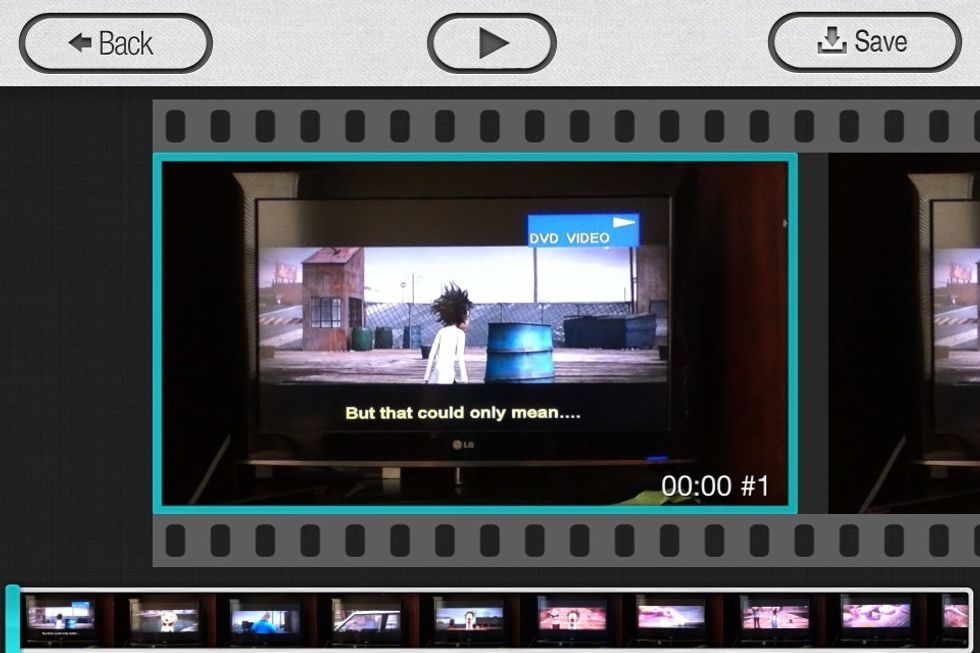 Now, you can choose any frame from the video. I suggest using the Timeline at the bottom to make it easier to find the shot you want.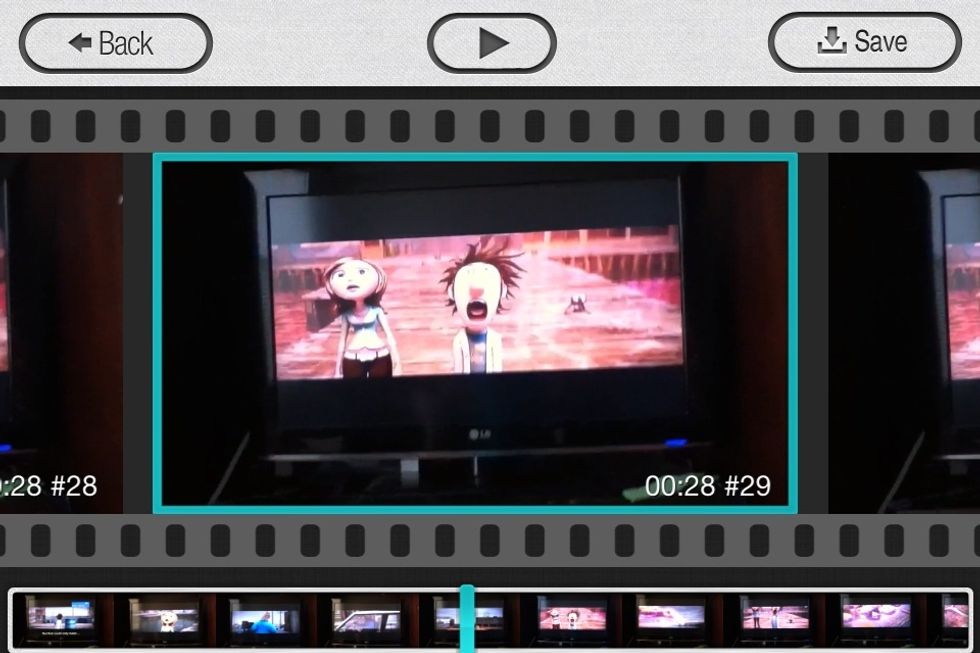 I chose Flint's big ol' mouth. Now, save the picture with the button in the right corner.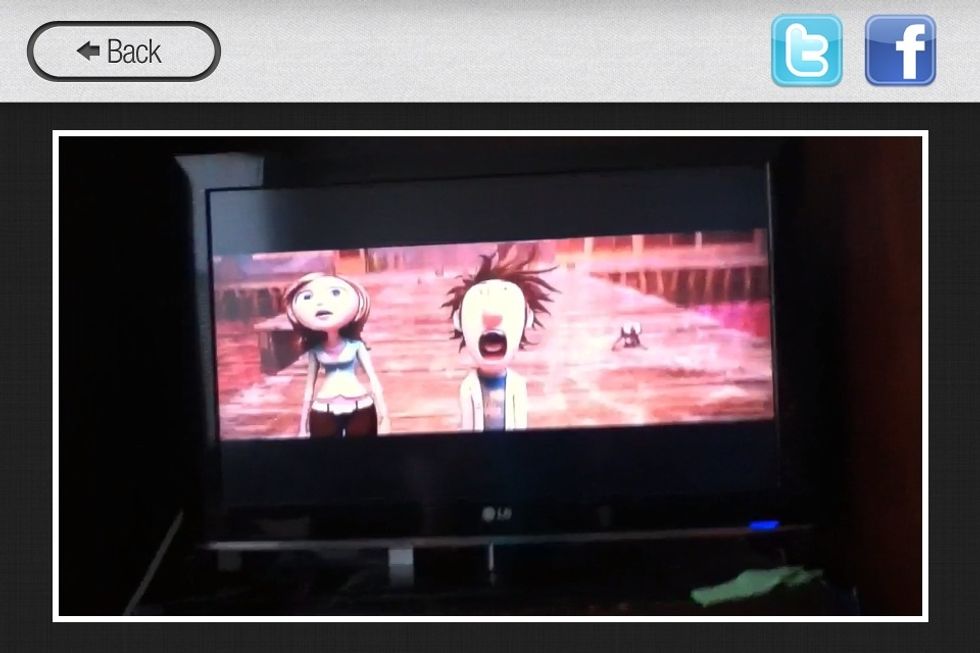 The picture is saved, and now you can also share it on Twitter or Facebook.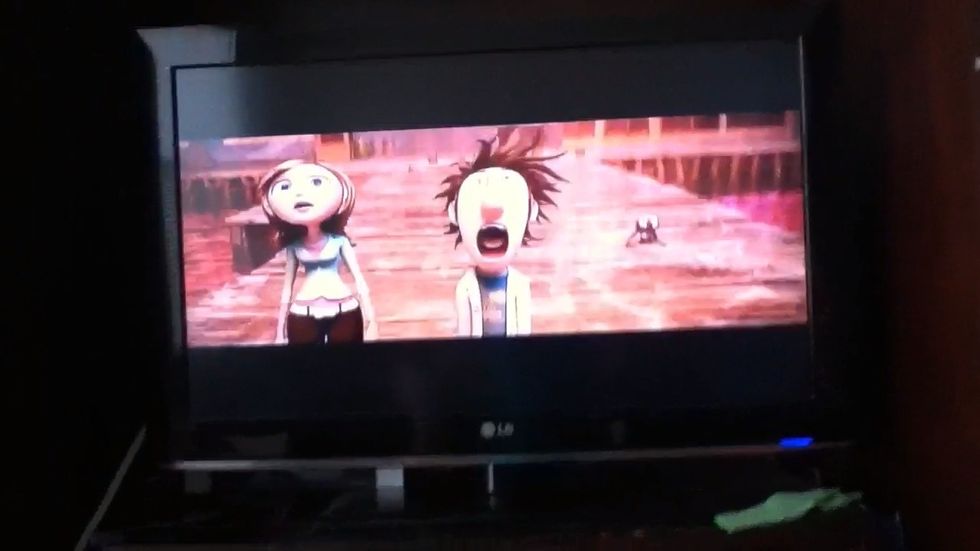 Tada! A saved picture from a frame of a video.
Now you can capture that precious moment of your daughter's ballet with a photo as well!
The creator of this guide has not included tools
In the world, but not of it.