This guide will teach you how to use Start Speaking for iOS. Start Speaking is an app that lets you convert text to speech.
Start Speaking is good for reading articles out loud, and is useful for low vision users, or people with dyslexia.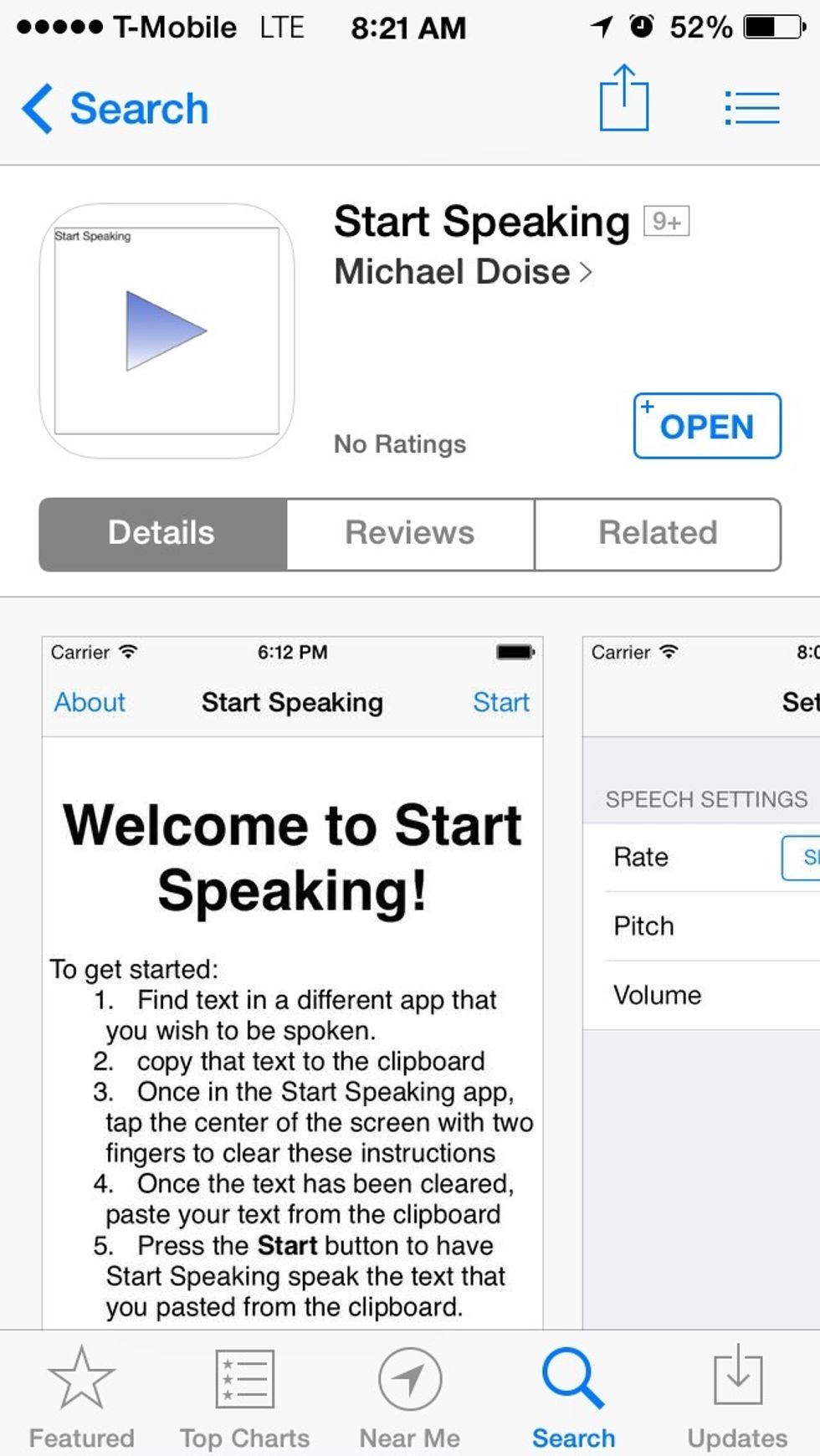 First, download the app from the App Store.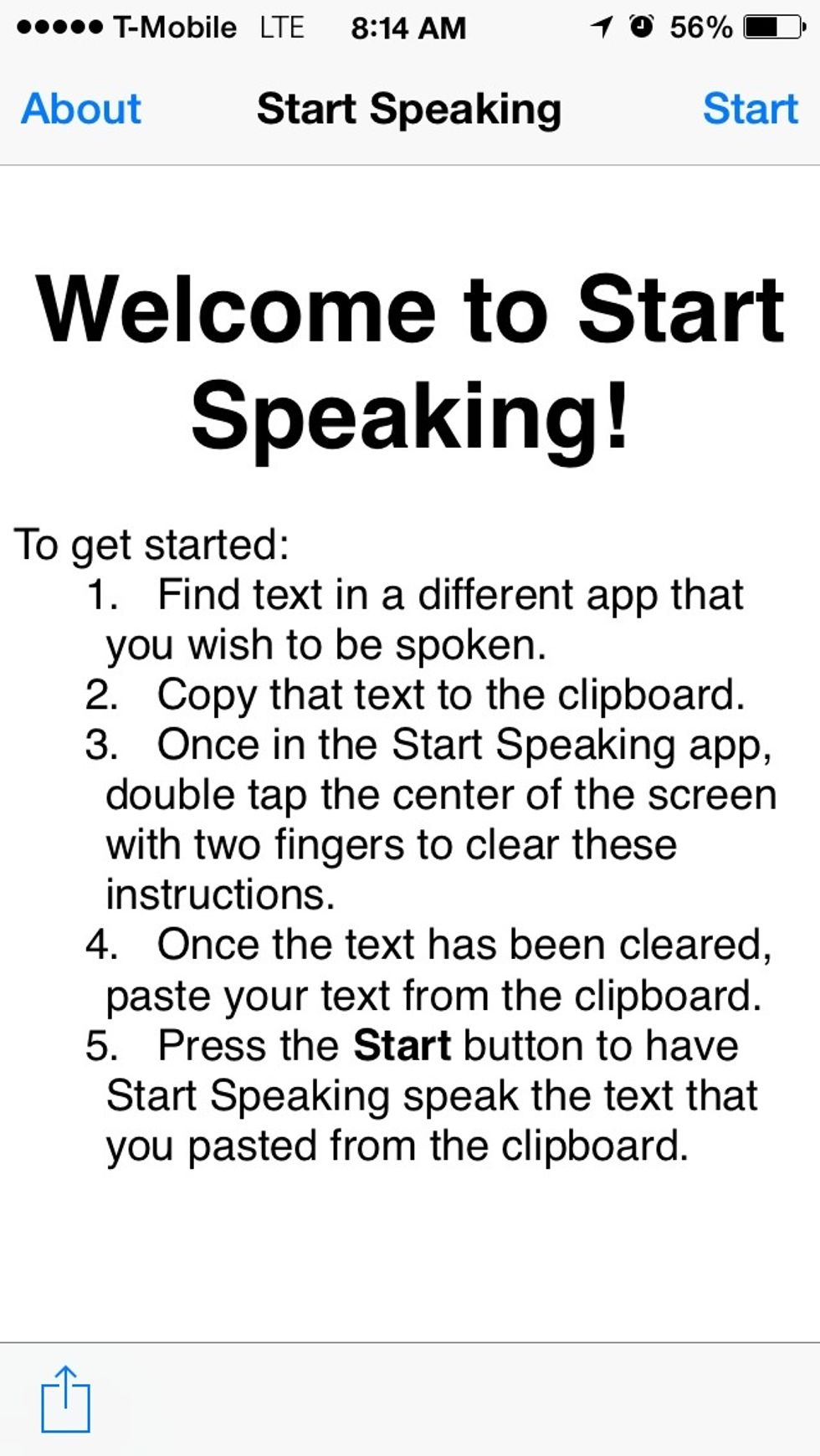 This screen shows instructions for using Start Speaking. To change settings, tap the about button at the top left.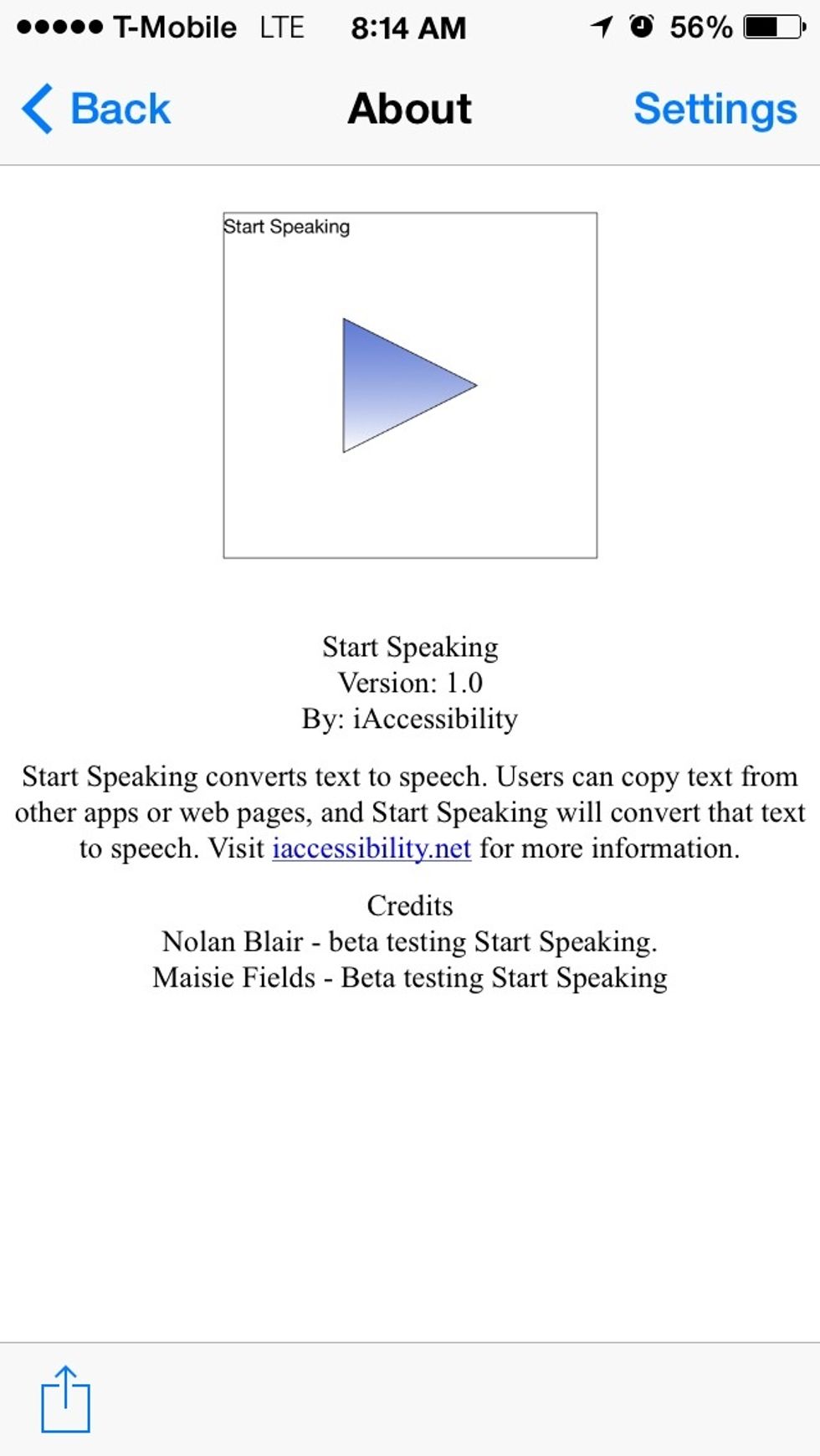 Next, tat the Settings button at the top right.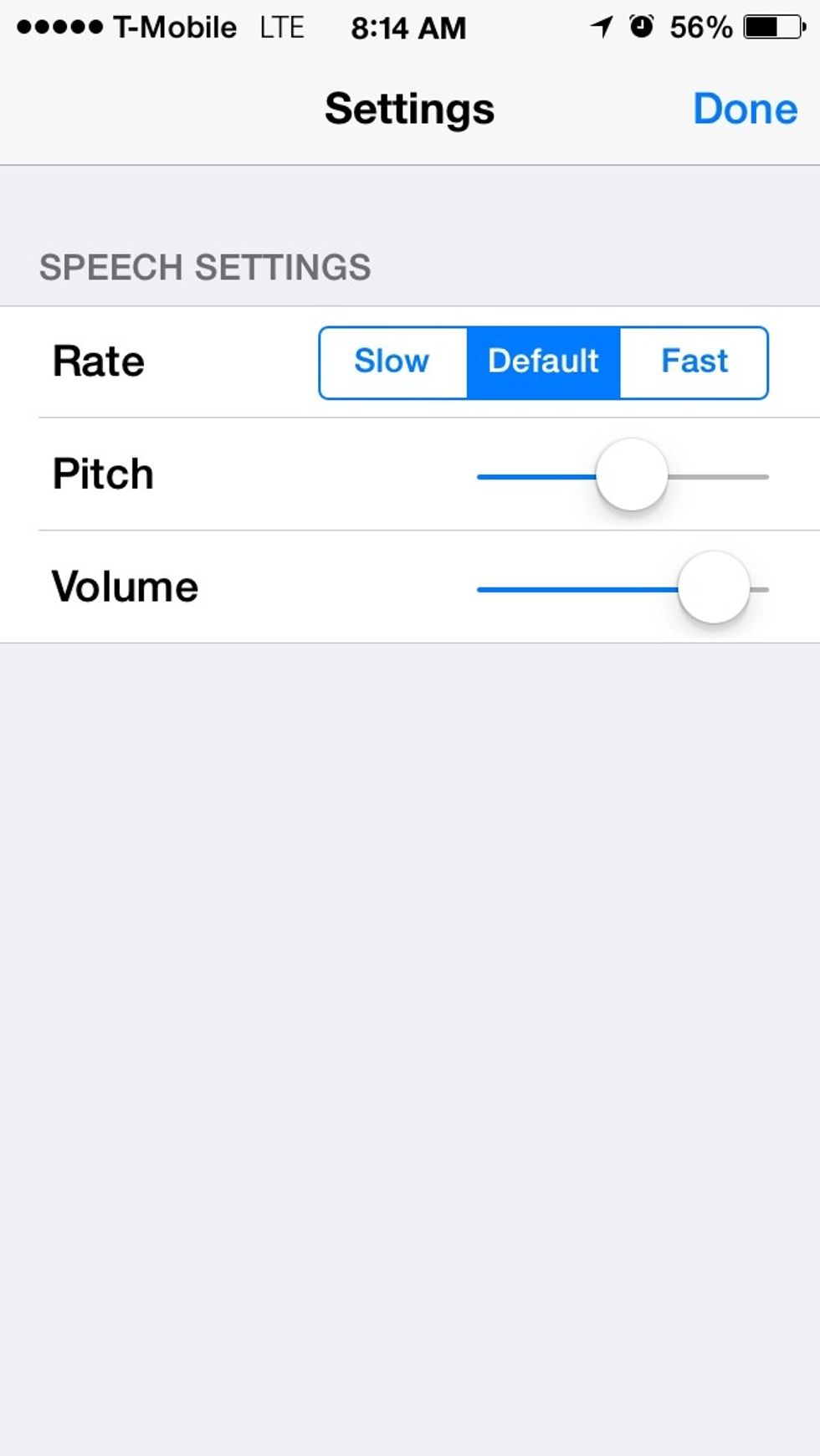 From the screen, you can change the voice settings for Start Speaking. Press done when you're finished.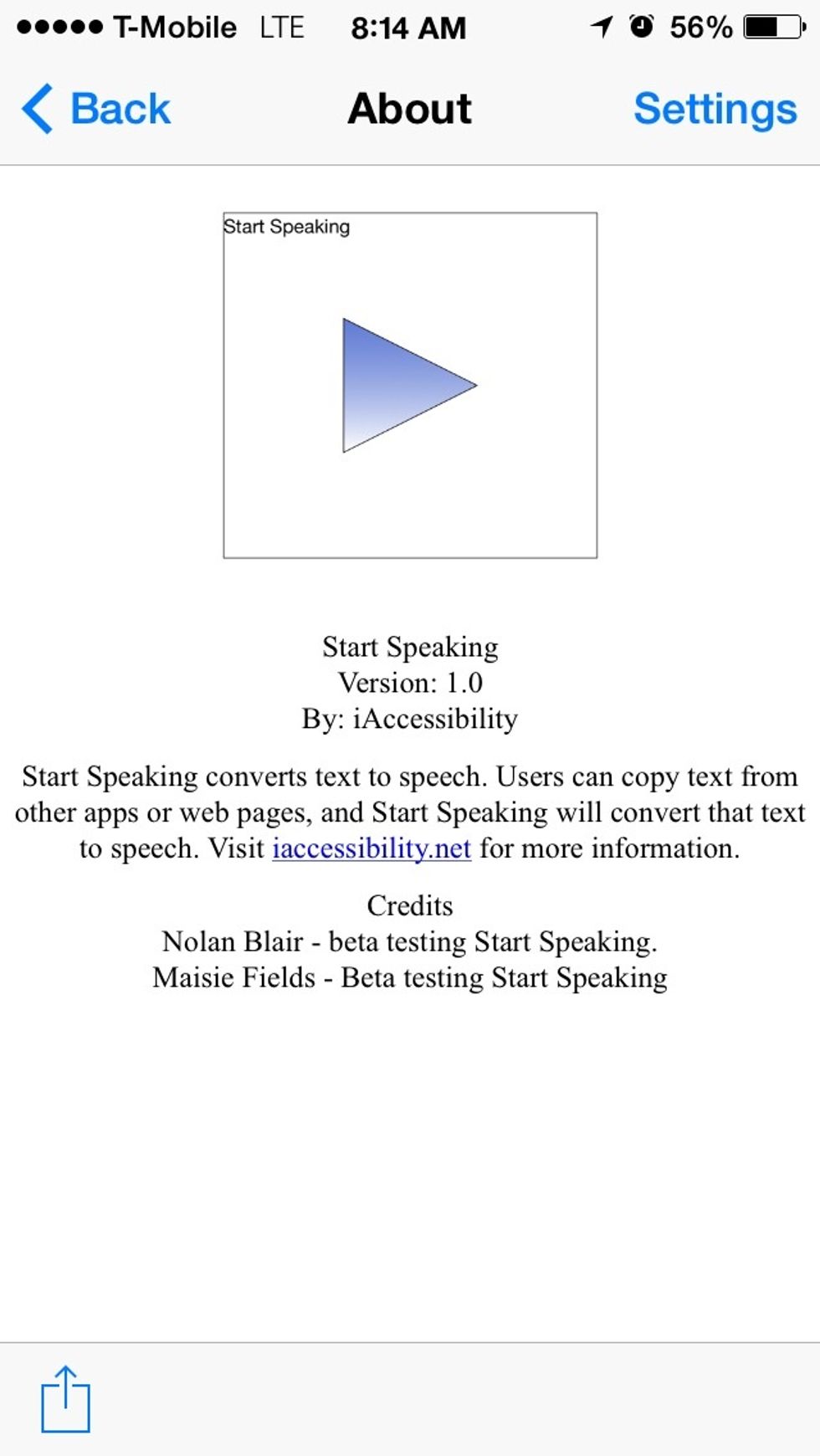 Now, tap the back button.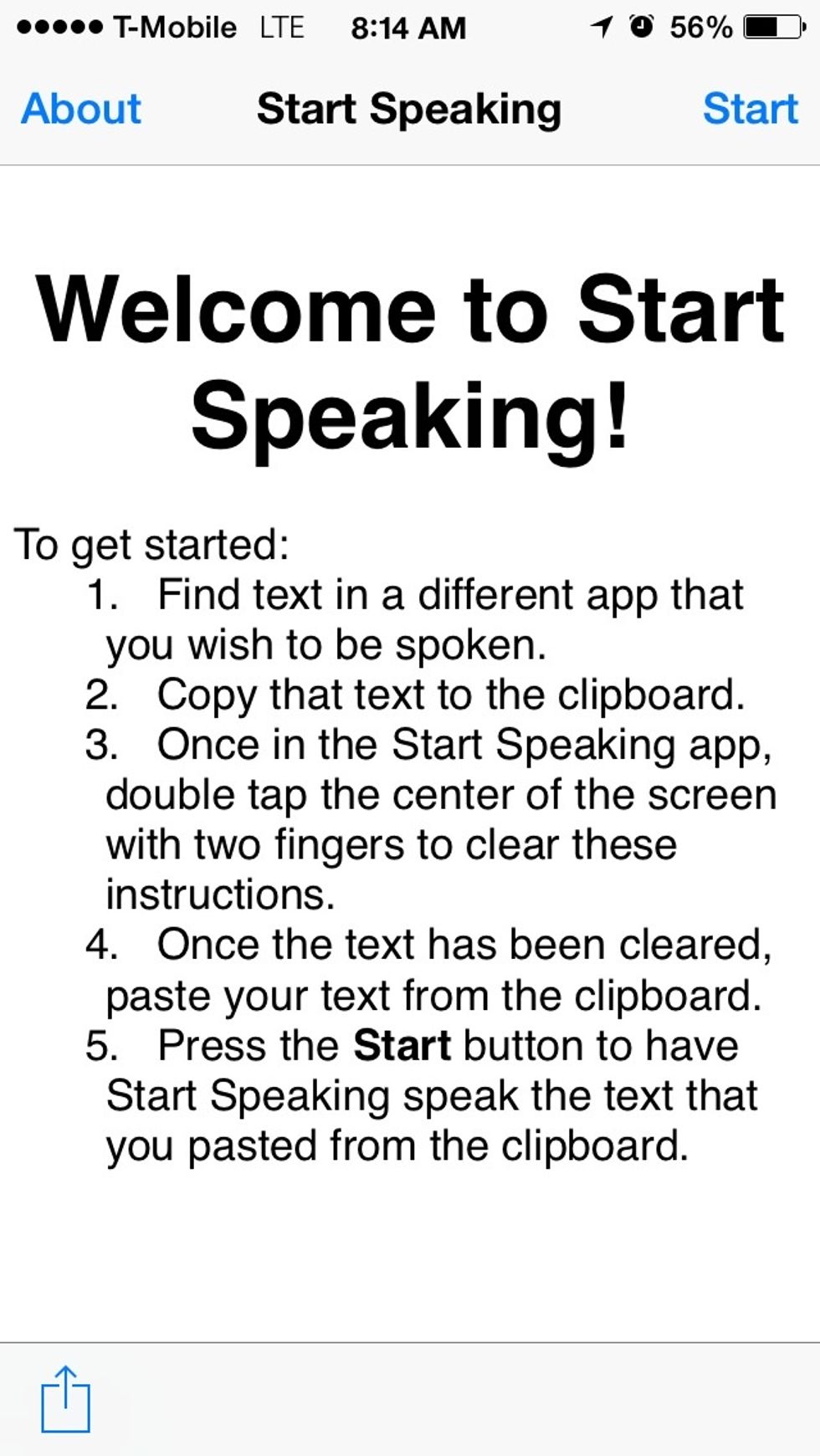 Double tap with two fingers to clear the contents of the screen.
Now that the screen is clear, you can type your own text, or copy and paste text from the web or from other apps.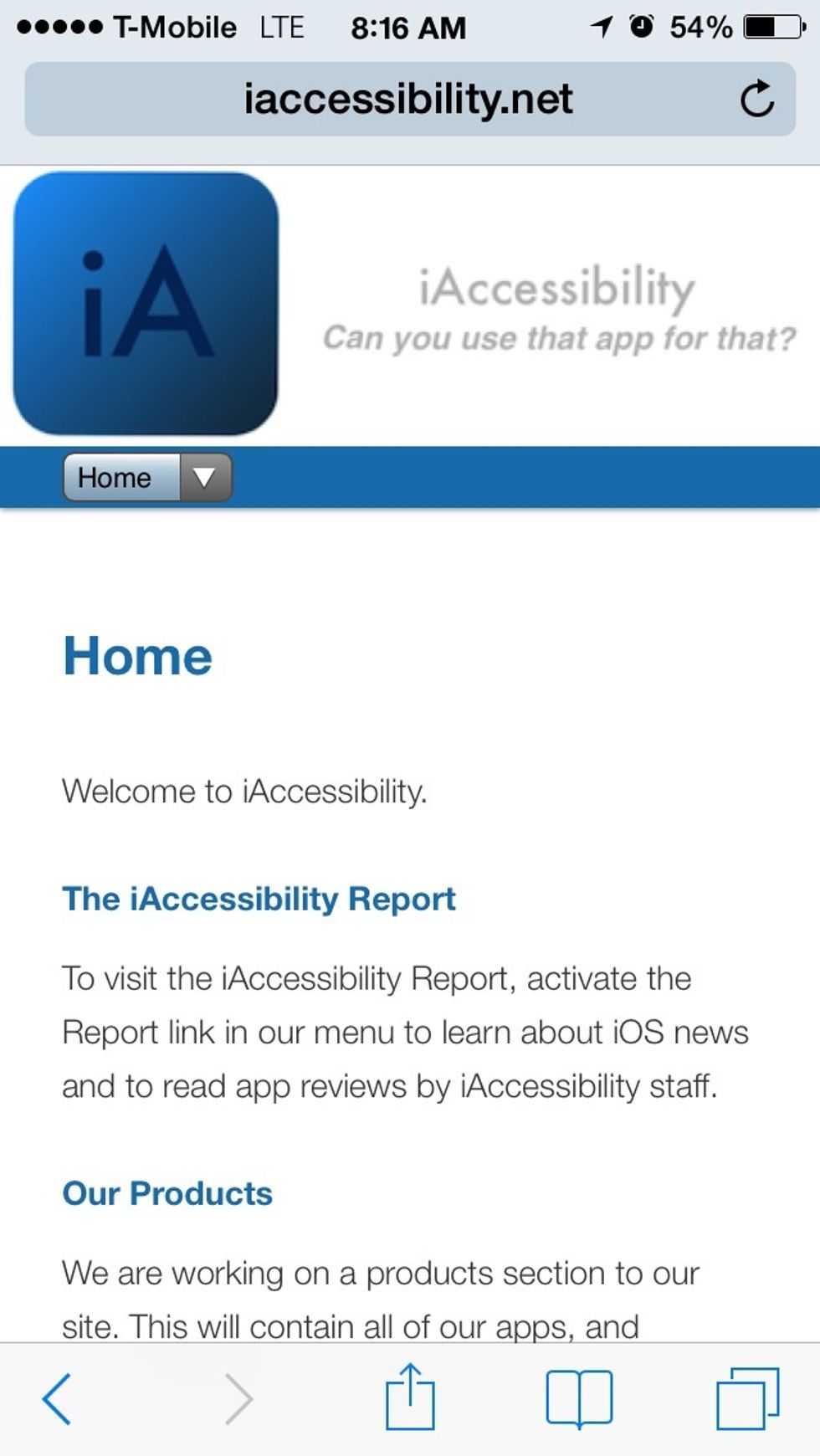 Try going to a webpage in mobile Safari.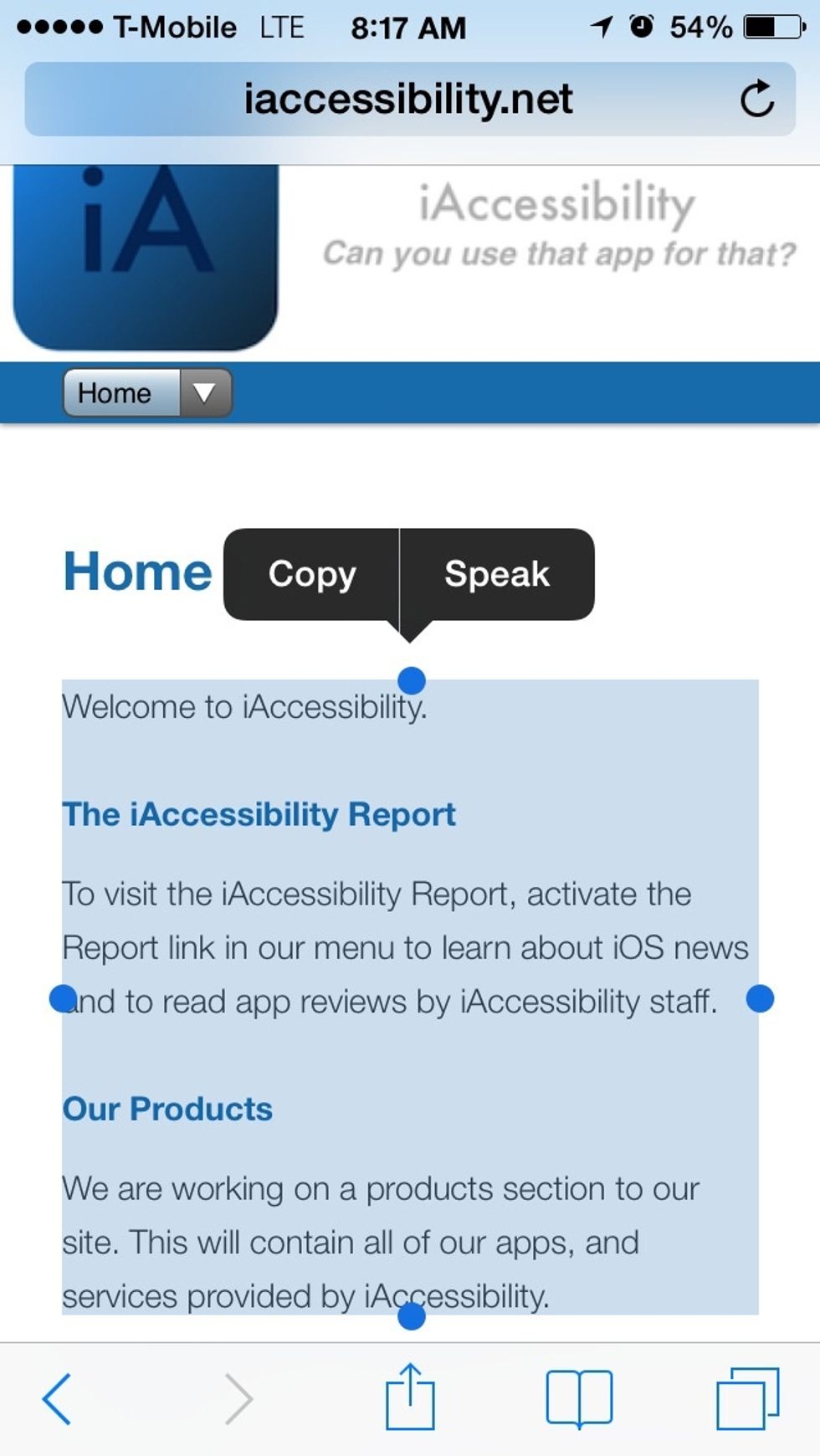 Next, select and copy some text to the clipboard.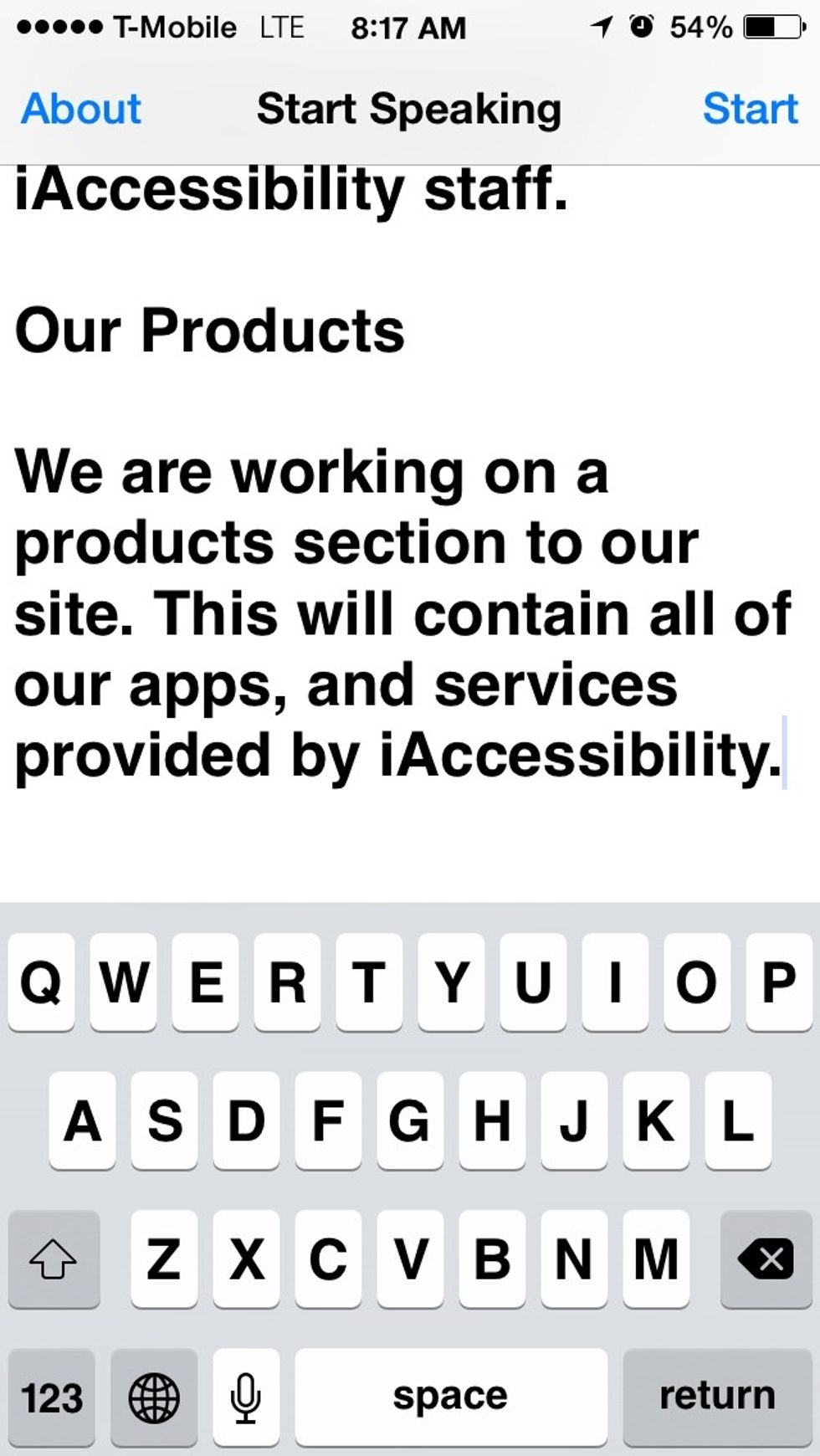 Now, paste that text into Start Speaking, and press the start button to listen to your text.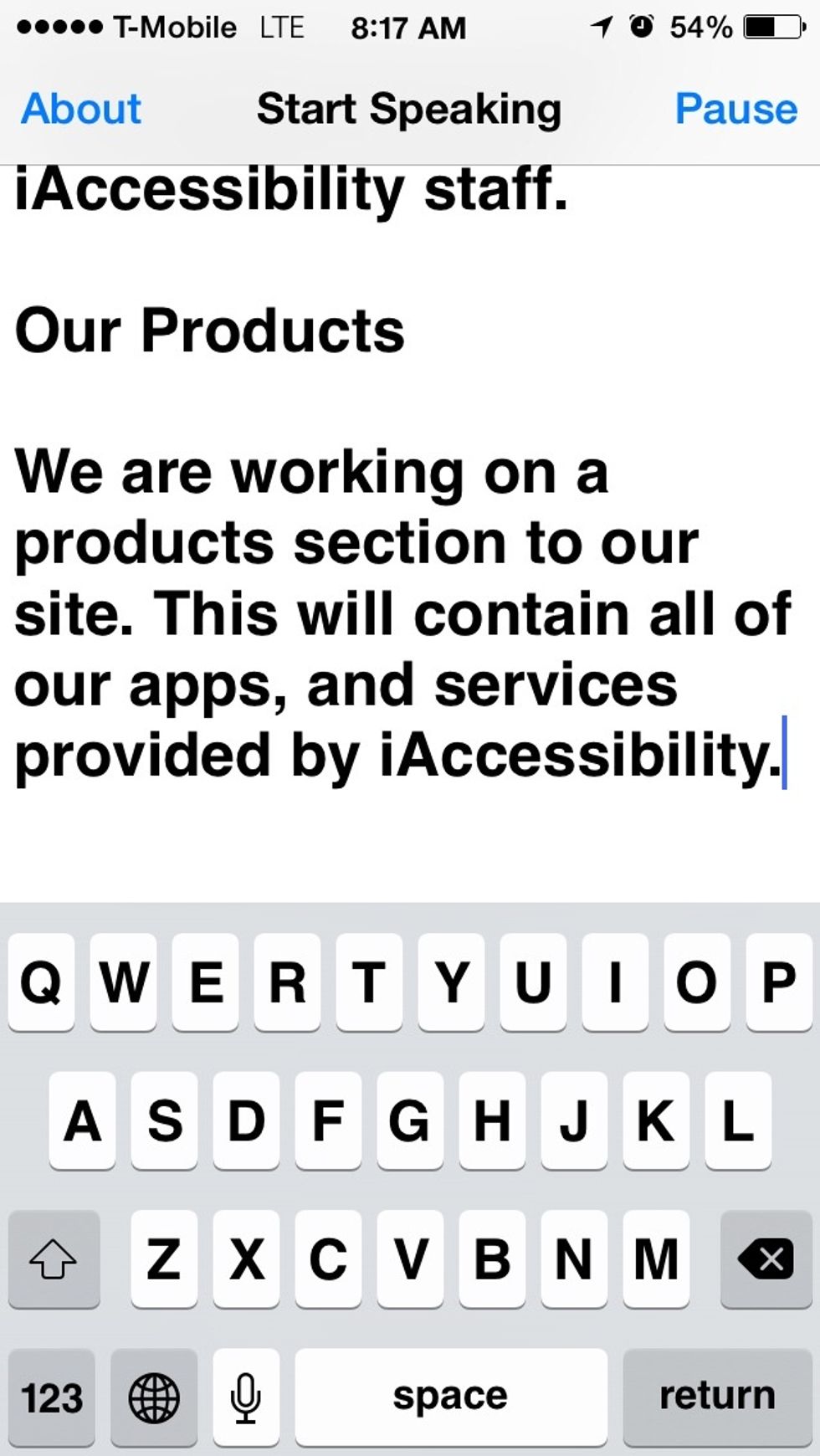 You can tap the pause button to pause the current speaking action.
While out of the app, you can still control Start Speaking from the control center in iOS 7
This is the first version of start speaking, and there will be plenty of new features to come very shortly including iCloud support. Please leave feedback about the app in the App Store.
1.0 iOS device
1.0 Article or content to copy
1.0 Copy of Start Speaking
Michael Doise
Apple iOS developer and expert, trainer of Apple products, web designer, and computer enthusiast.