I made a spoon art mirror and had tons of sticks left over. I couldn't just throw them away!!!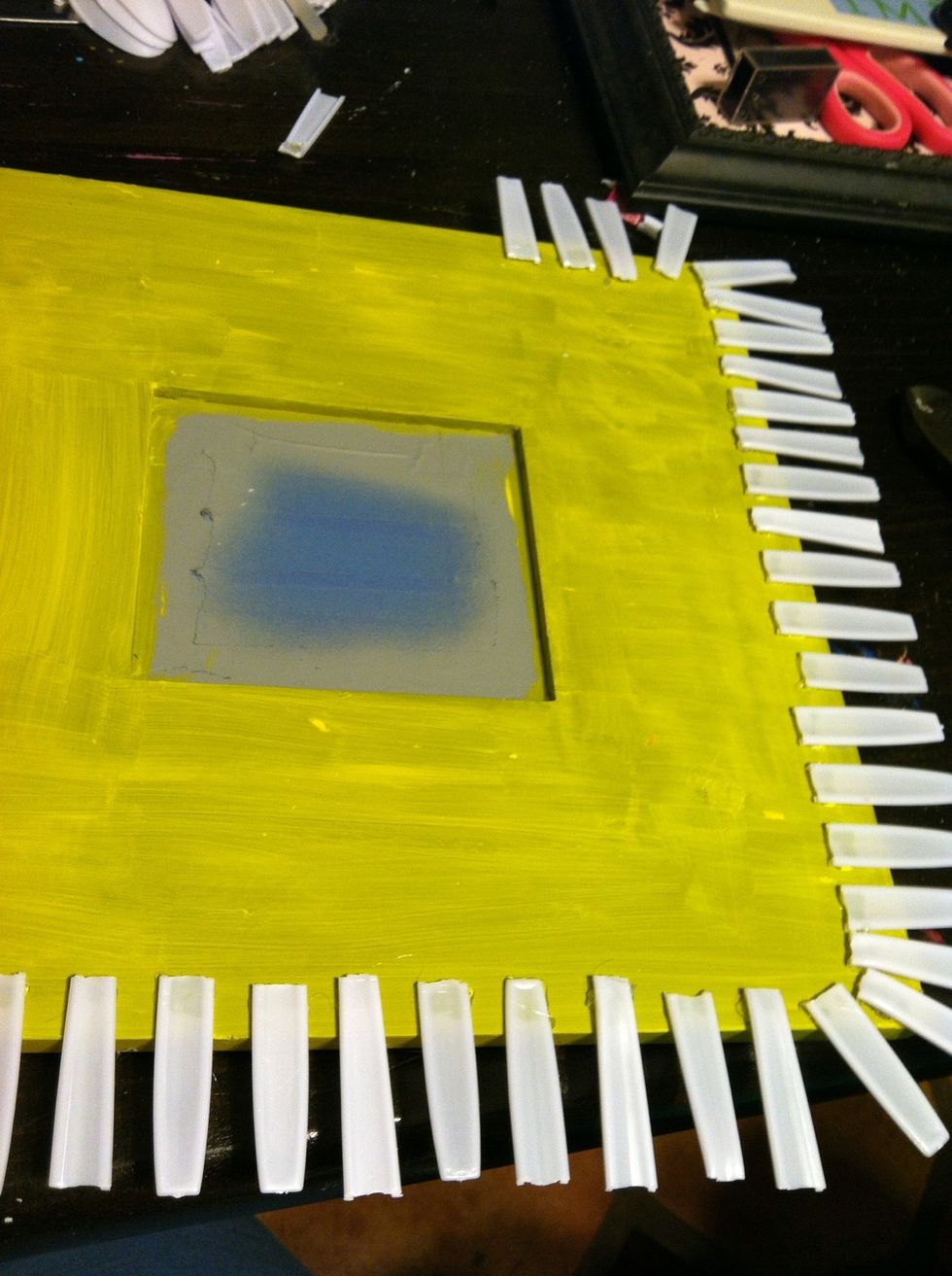 I found an old wood frame with a mirror in the center. Cover the mirror with blue painters tape, lightly sand the wood, and paint in desired color.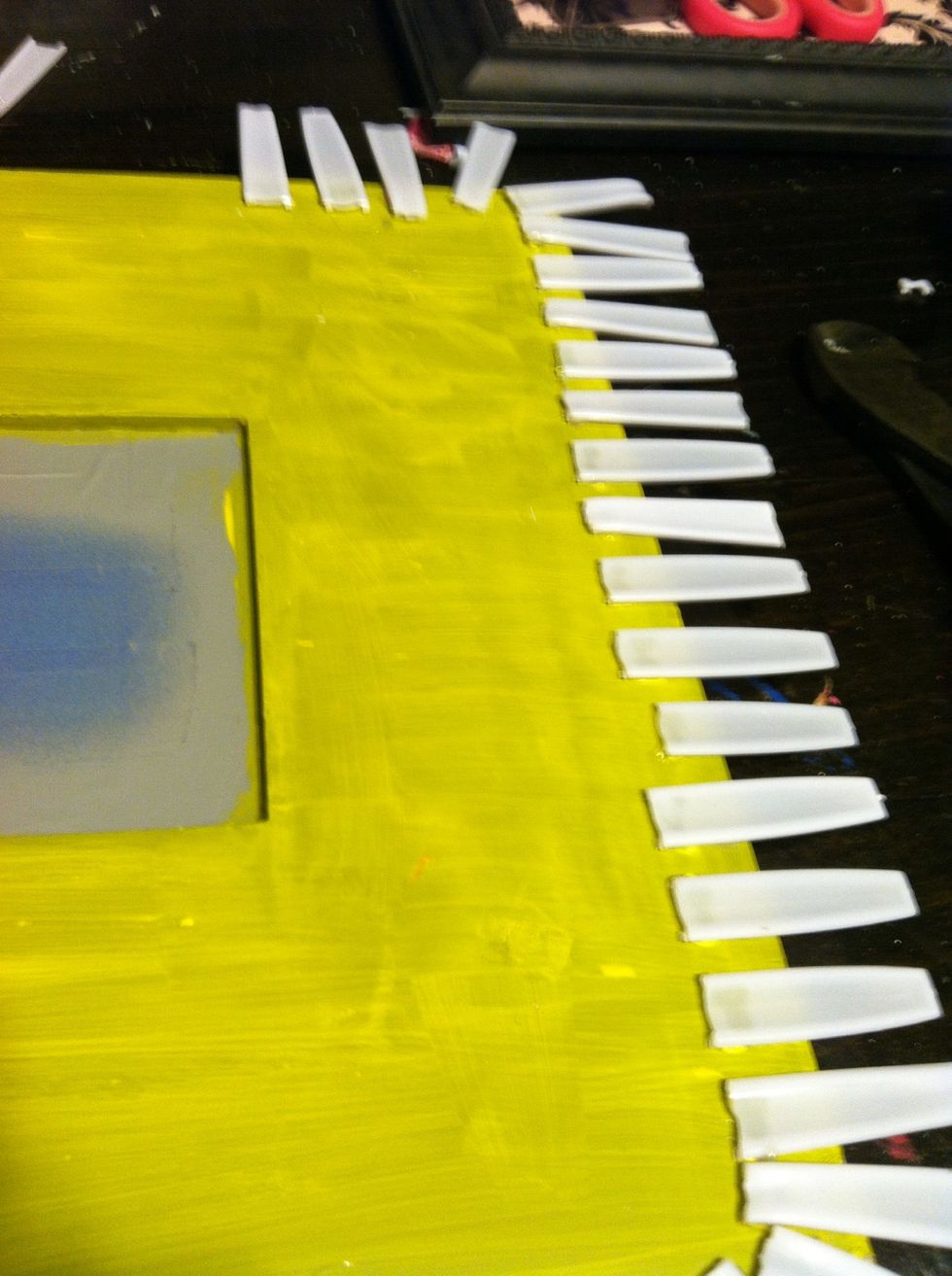 Once dry, cut the sticks in half and hot glue around the outer edge leaving a little space between each.
Fill in the gaps as you move down each layer.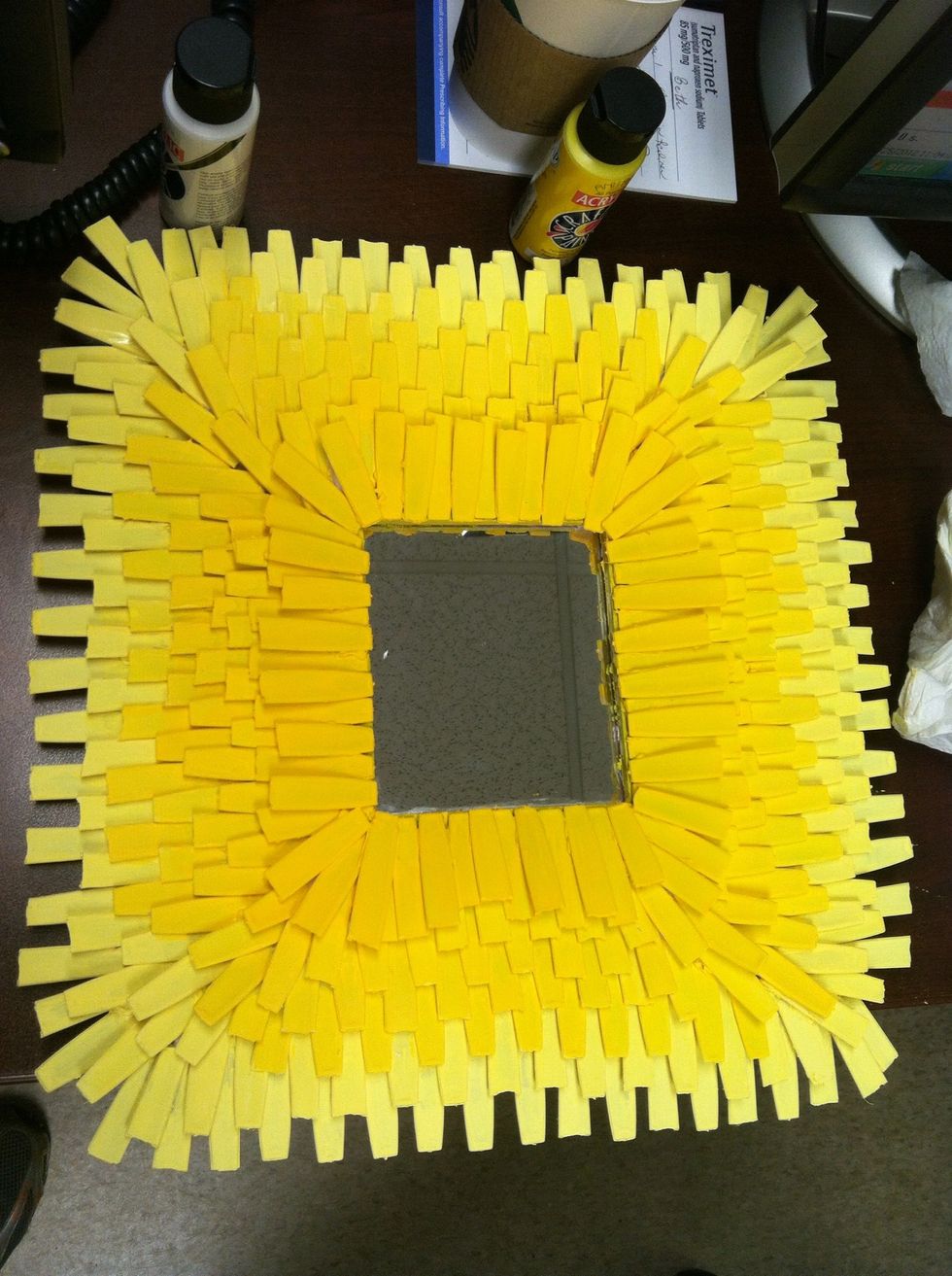 Paint the darkest shade closest to the center. Add white paint every couple of layers with the lightest around the edges.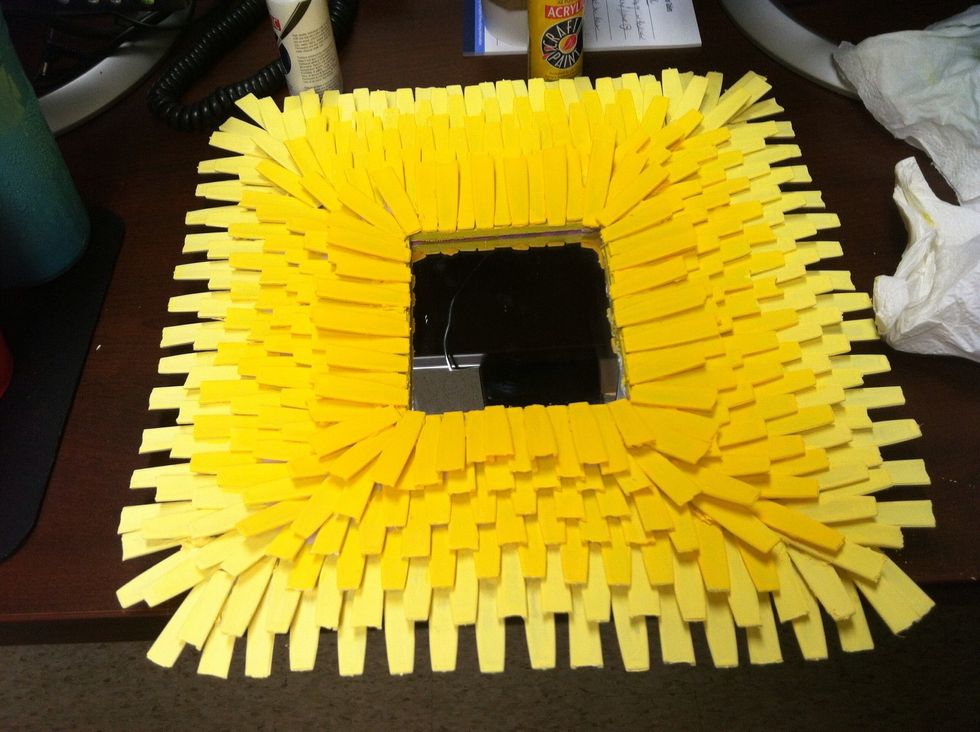 Spray with a gloss sealer before removing the tape from the mirror.
Spoons
Hot glue gun
Acrylic paint
Scrap wood
Mirror