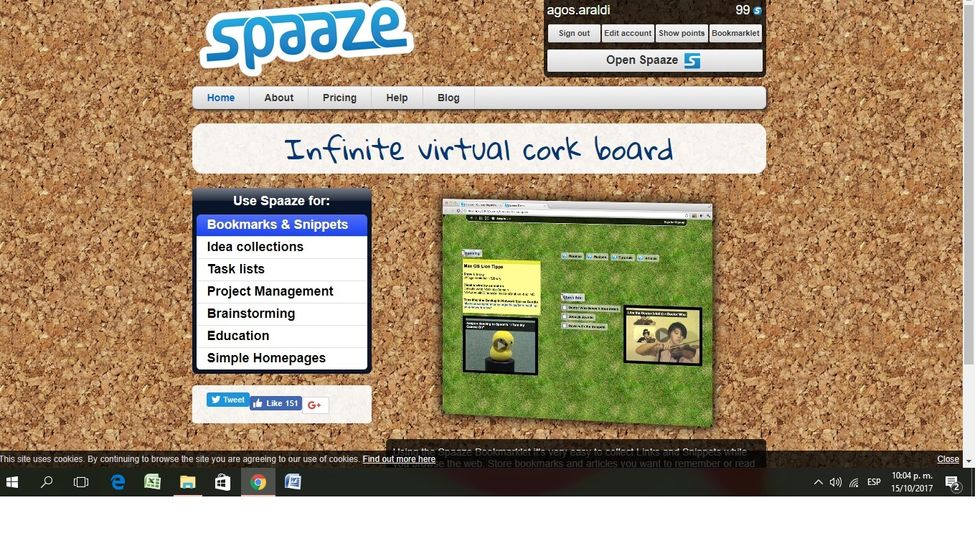 First of all, you need to sign up using an e-mail address. Spaaze works as a virtual corkboard, so it can be used to design posters, do brainstorming, lists and work collaboratively on projects.
If you click on 'Go to Spaaze', you'll be directed to your first board. You can change the name and background of the board in the board menu section.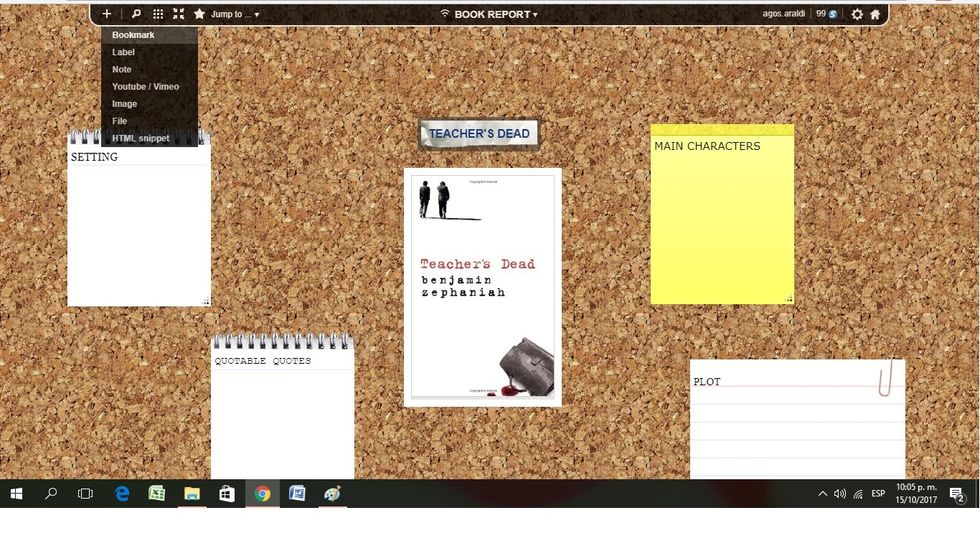 Now, it's time to start designing your board. You can choose from a variety of options to add to the board, which go from text to videos and images.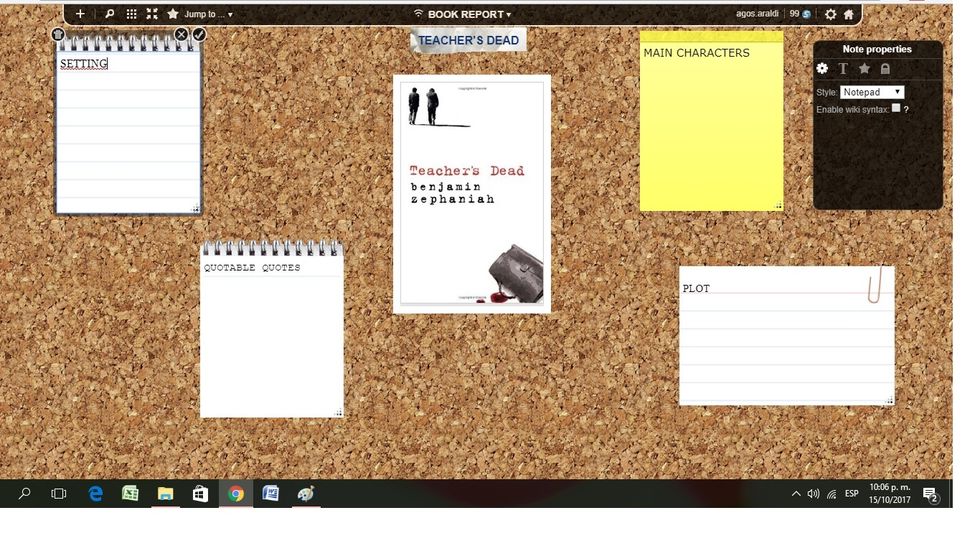 Each of the features you add to your board are editable as regards style, font, colour, size, etc. You just need to click on them to see the options available.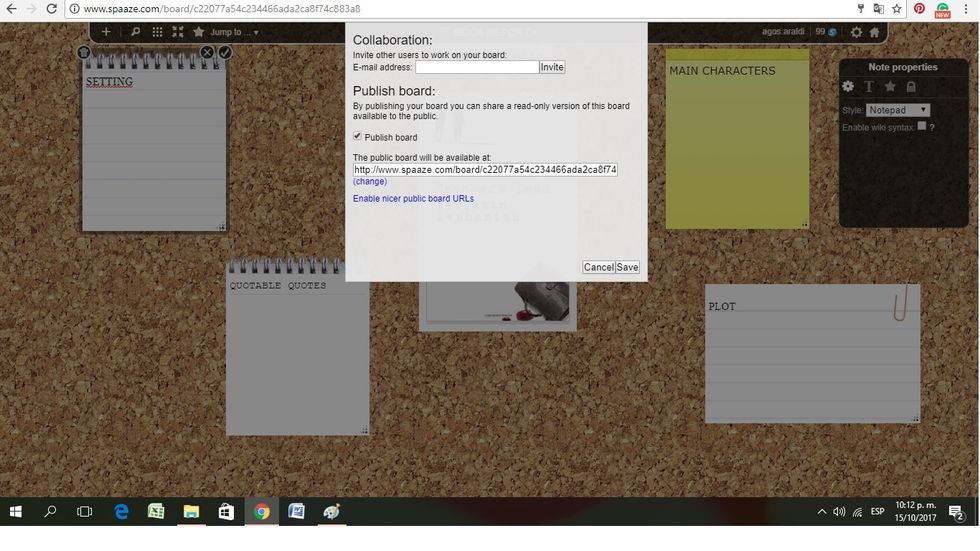 In order to work collaboratively on your board, you can share your production with someone else by adding their e-mail address. Once you have finished, select 'publish board' to get a shareable link.
The creator of this guide has not included tools