First you need to create an account. When you first open the app it will ask you to to create an account with e-mail, Facebook or twitter. Make the account.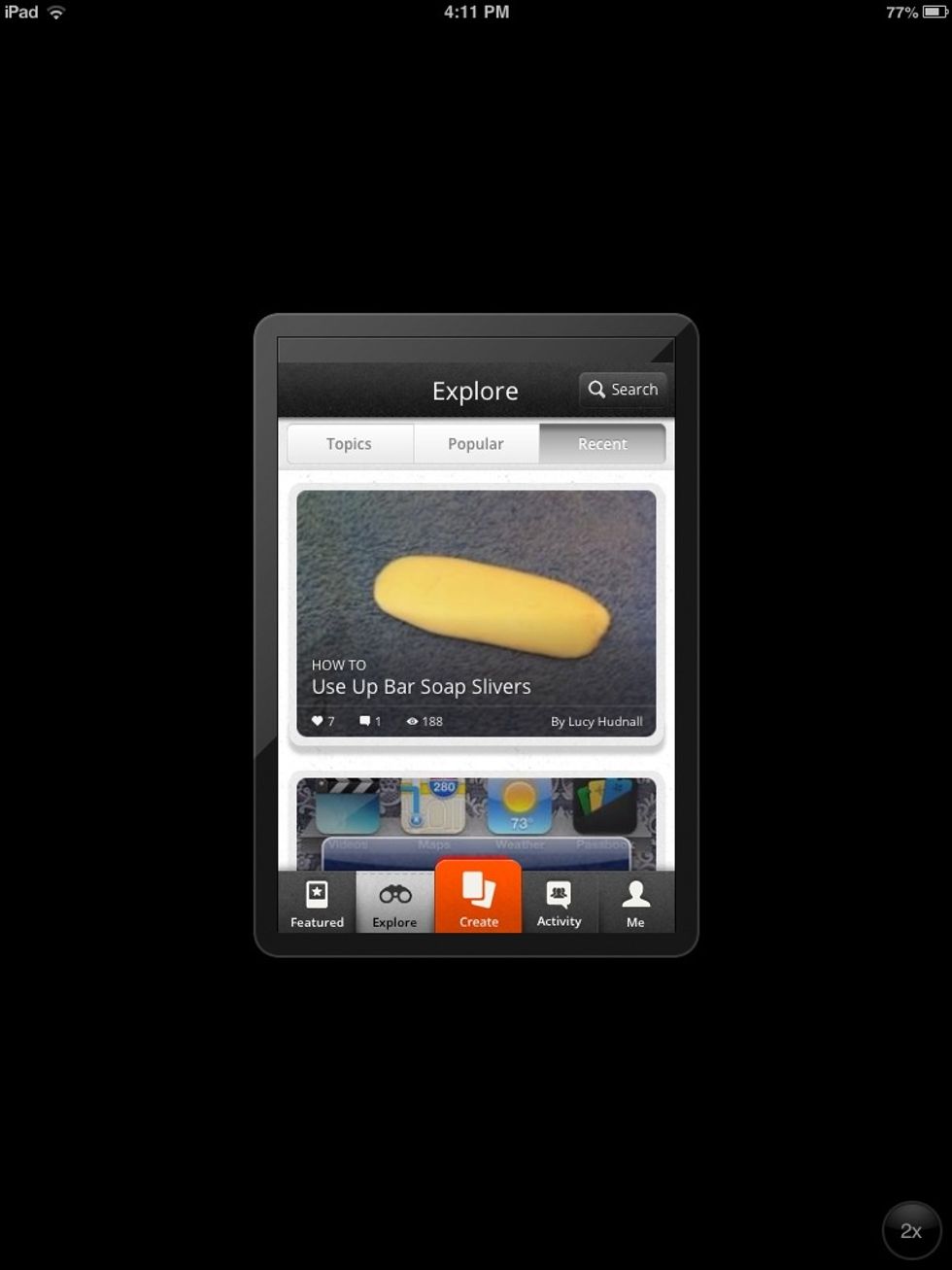 This is the snapguide app for iPhone on the ipad
Come up with an idea.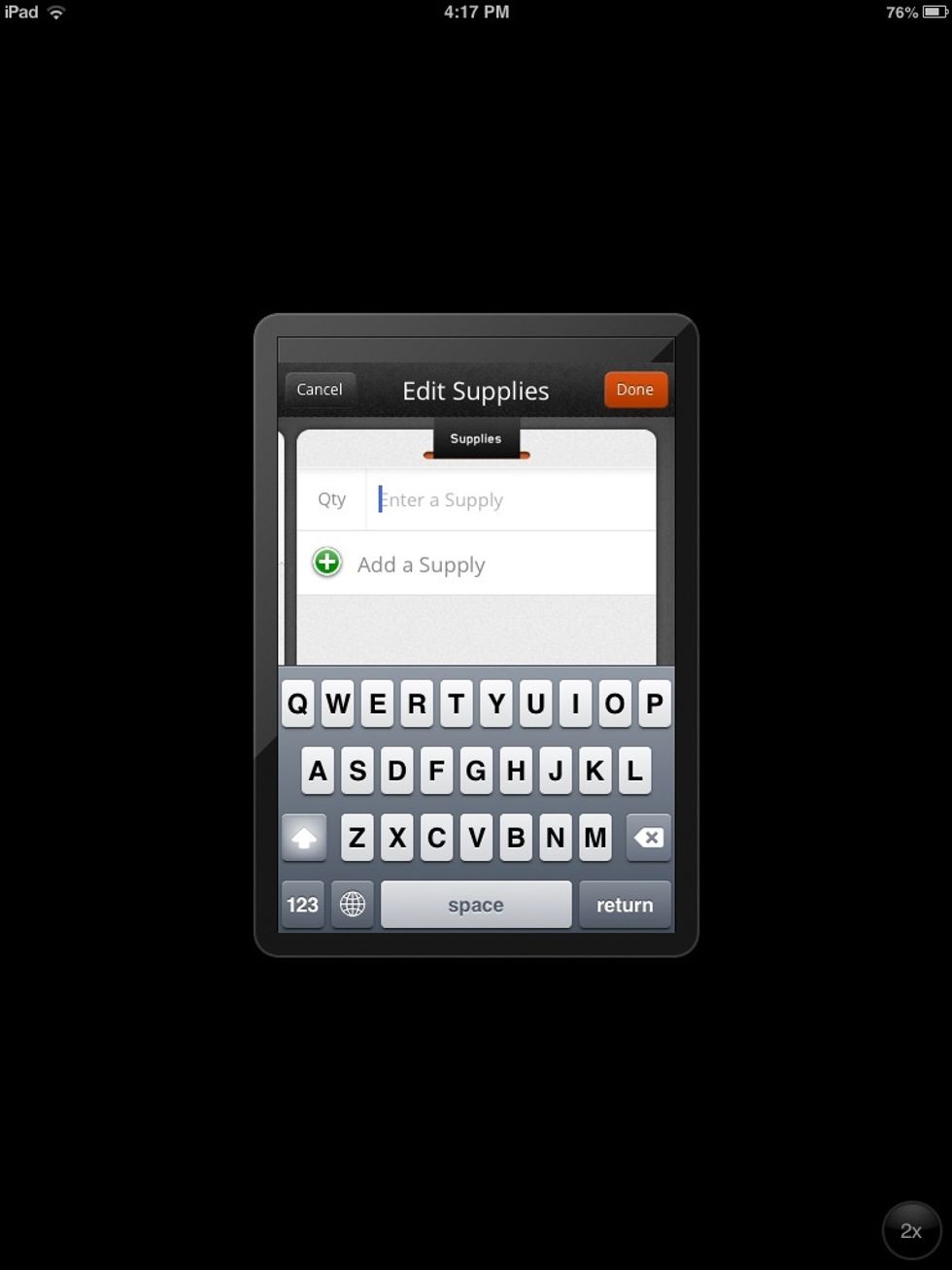 Add your supplies.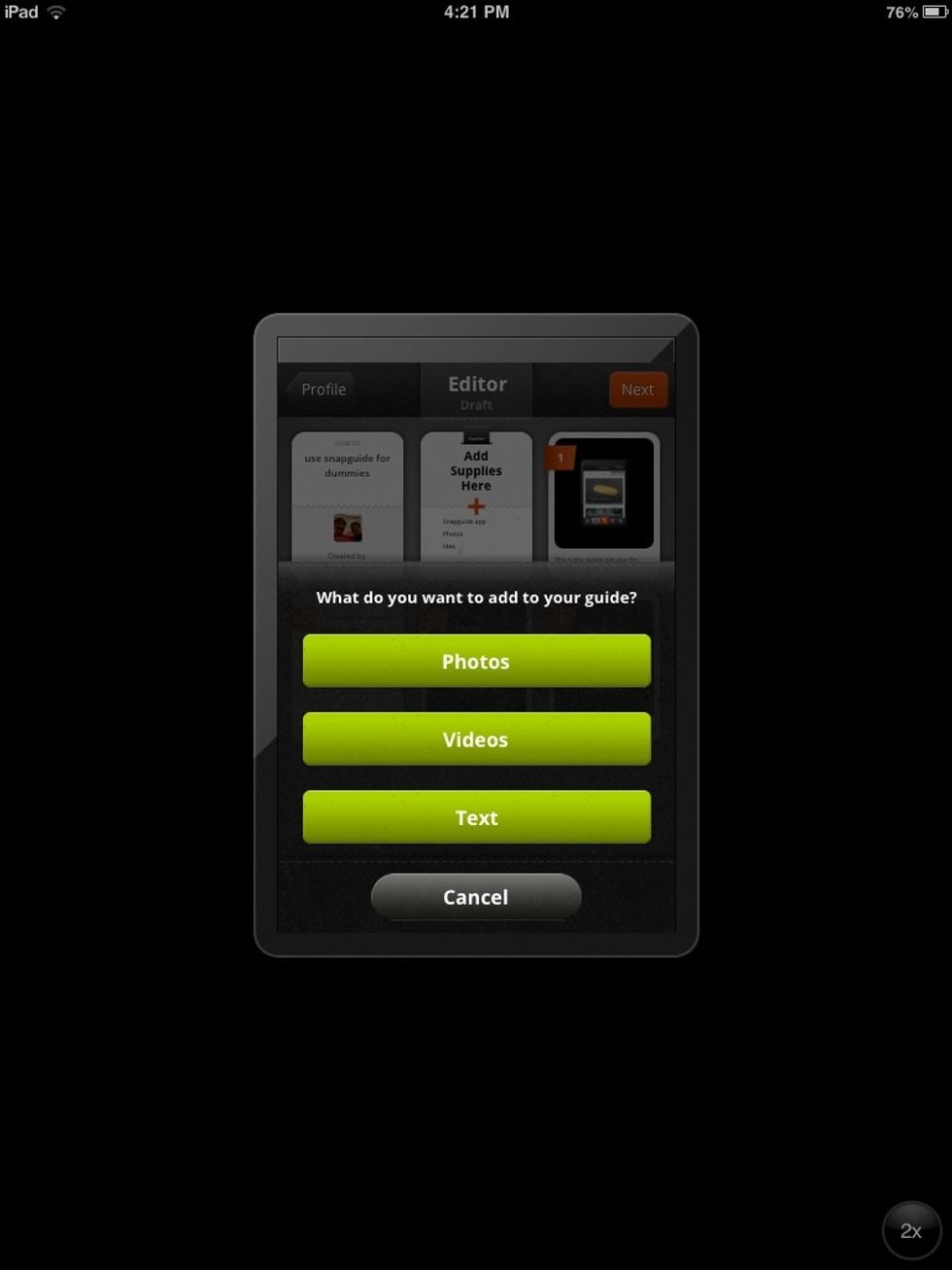 Now choose all the rest of your steps. Either text, video or photos for steps.
For example. This is a slide from my previous guide, use an iPad.
Now click the next button and pick a category. Then pick publish and it will publish your guide.
Snapguide app
Photos
Idea