This guide was created to help educators learn to use Snapguide.
55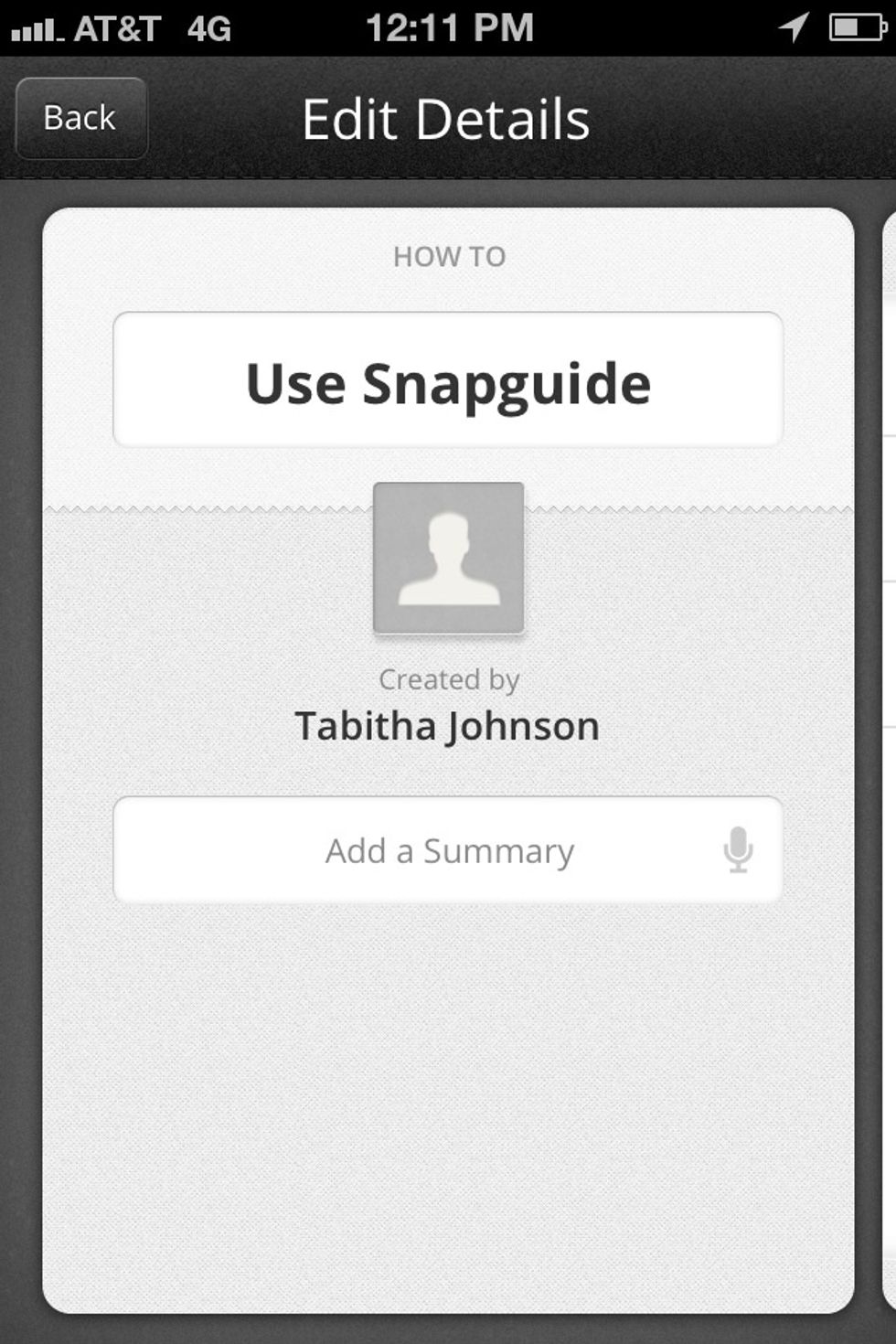 First, decide what your How-to will be about. Snapguide will get you started, "How to..." You just need to complete the sentence.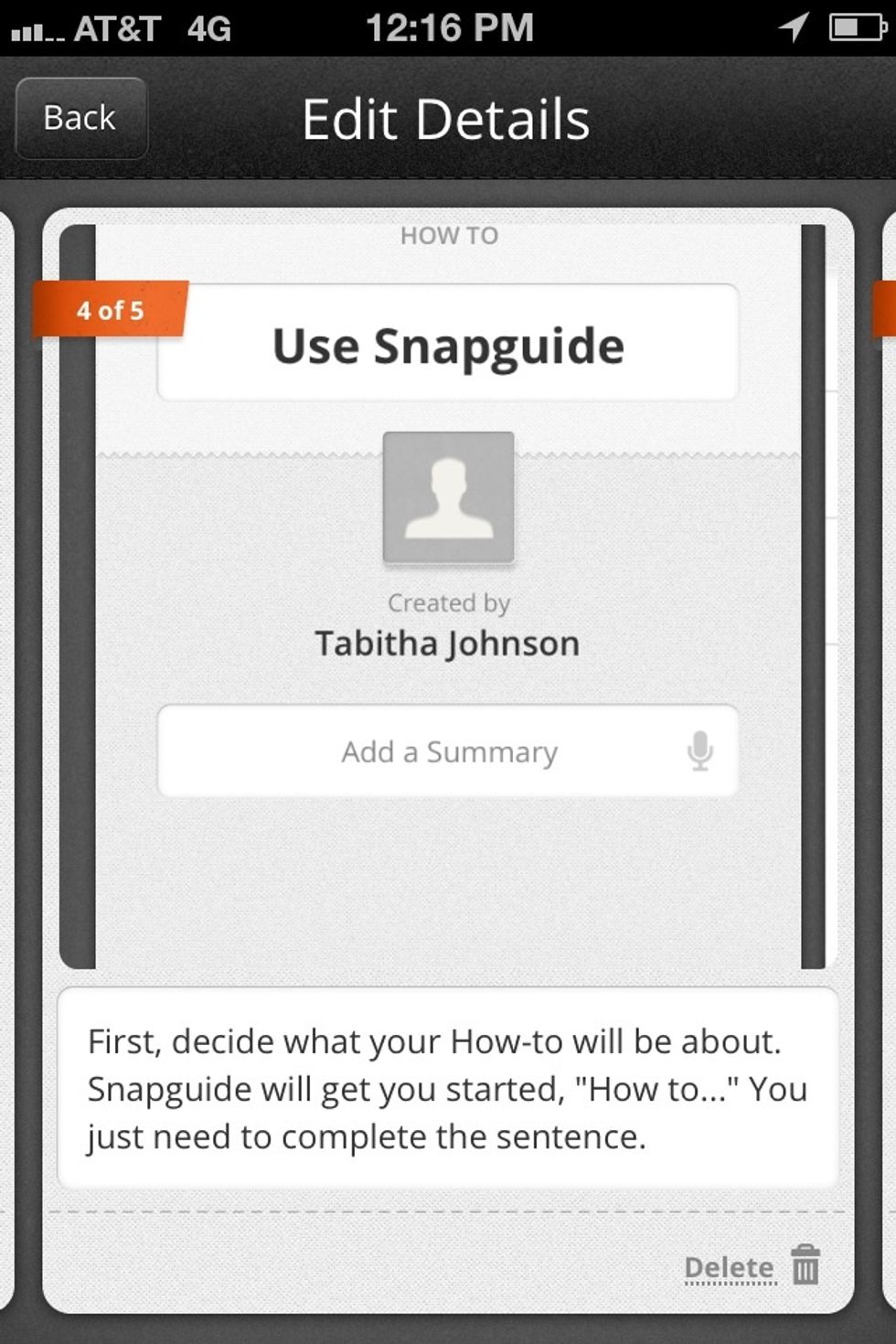 Next, you can add a summary of what this guide is teaching. You can also wait until later for this step. It's up to you!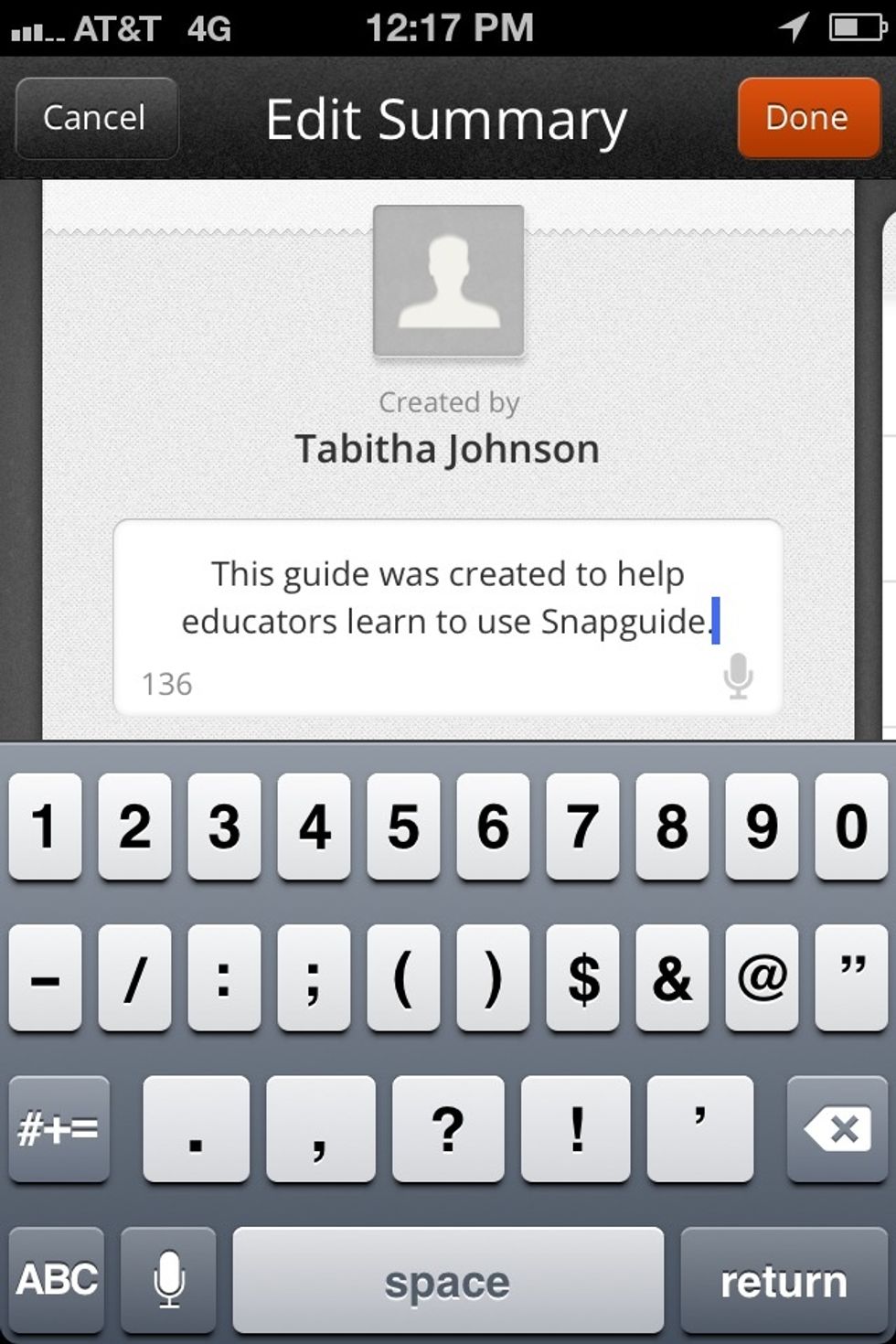 This is my simple summary.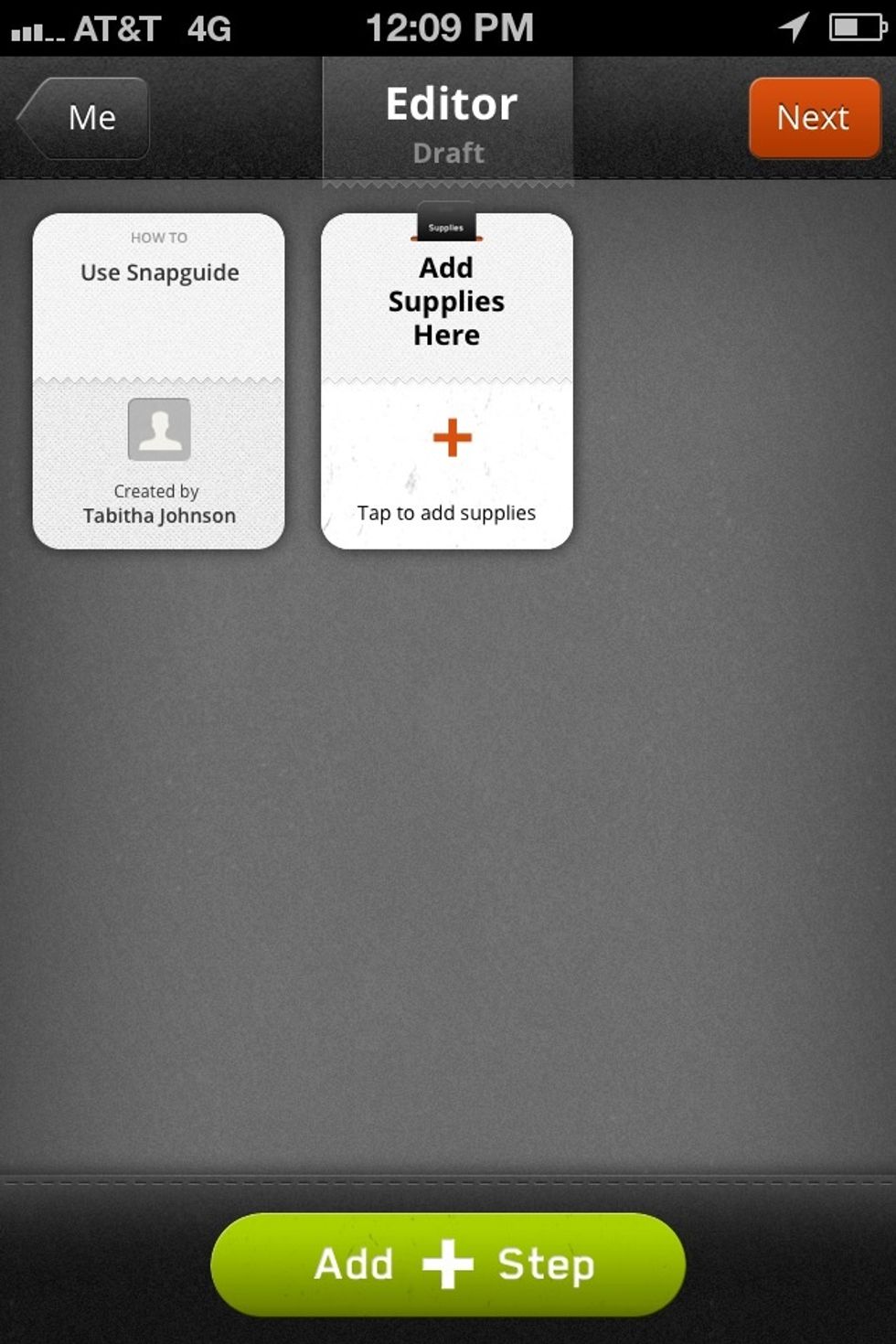 Now, it's time to "add supplies." Tap to add supplies that you need to do this project.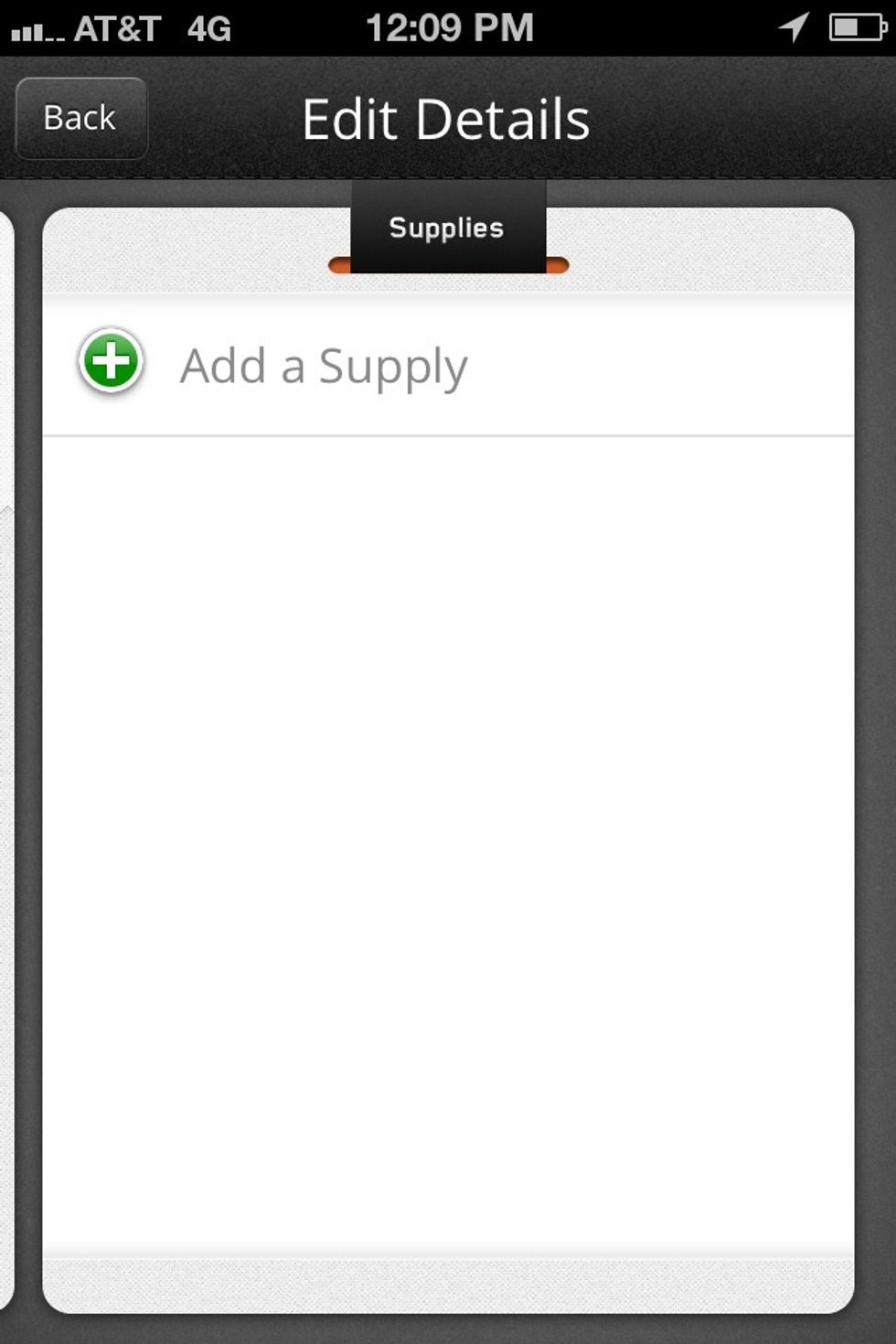 For this guide, we only need two things.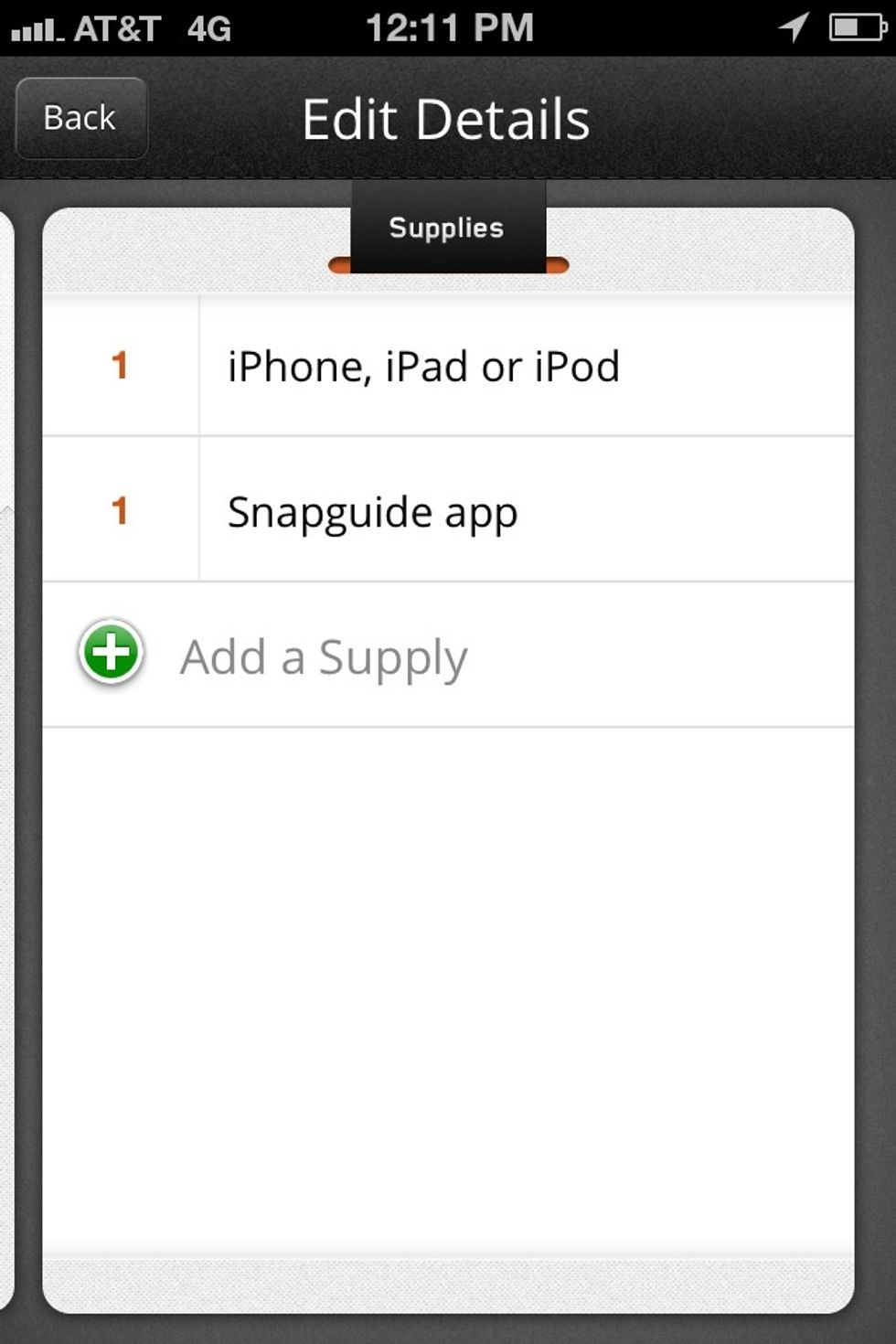 Some kind of device that has access to the app store and the Snapguide app.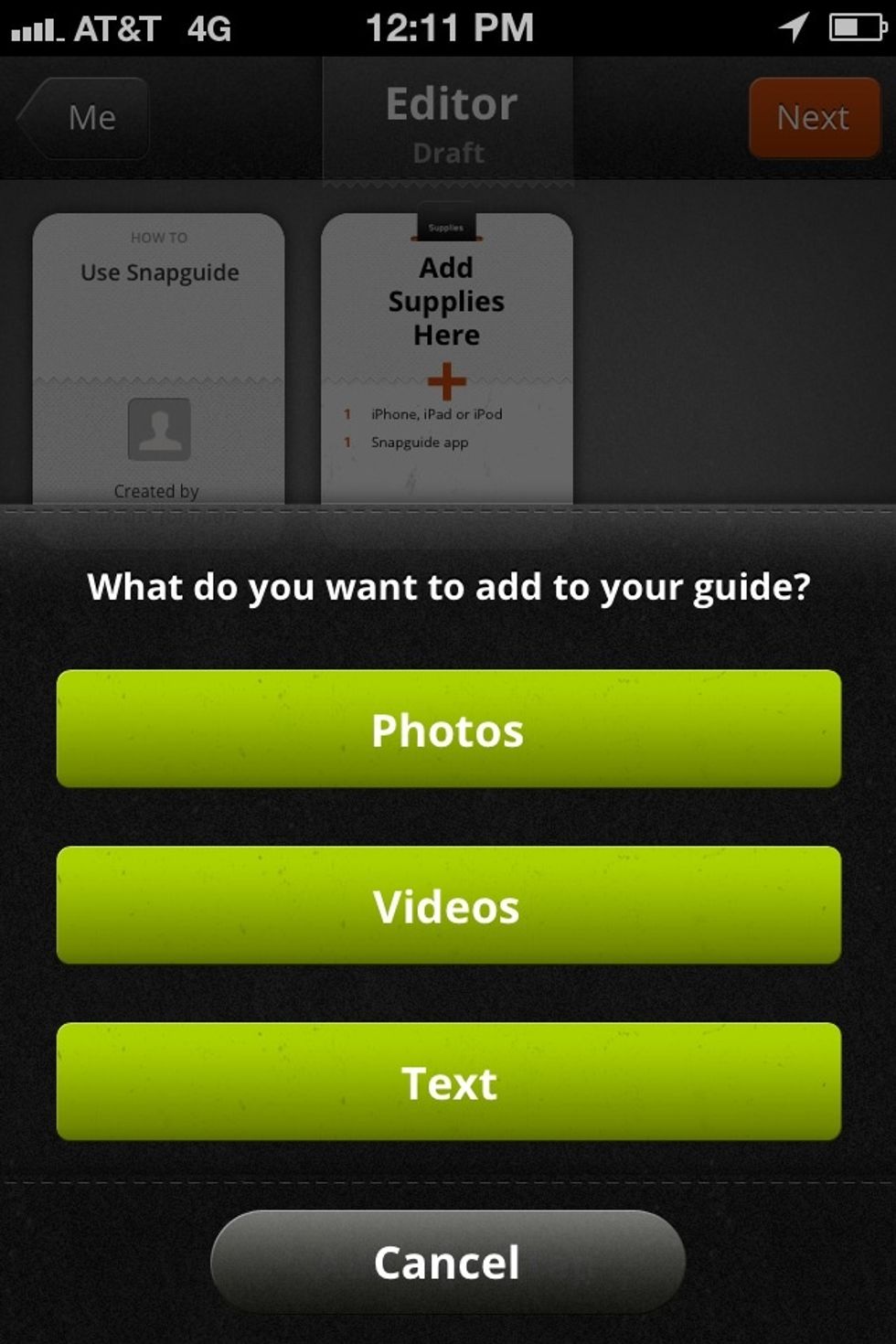 If you don't already have your photos and/or video ready, now is the time. You can always add more later.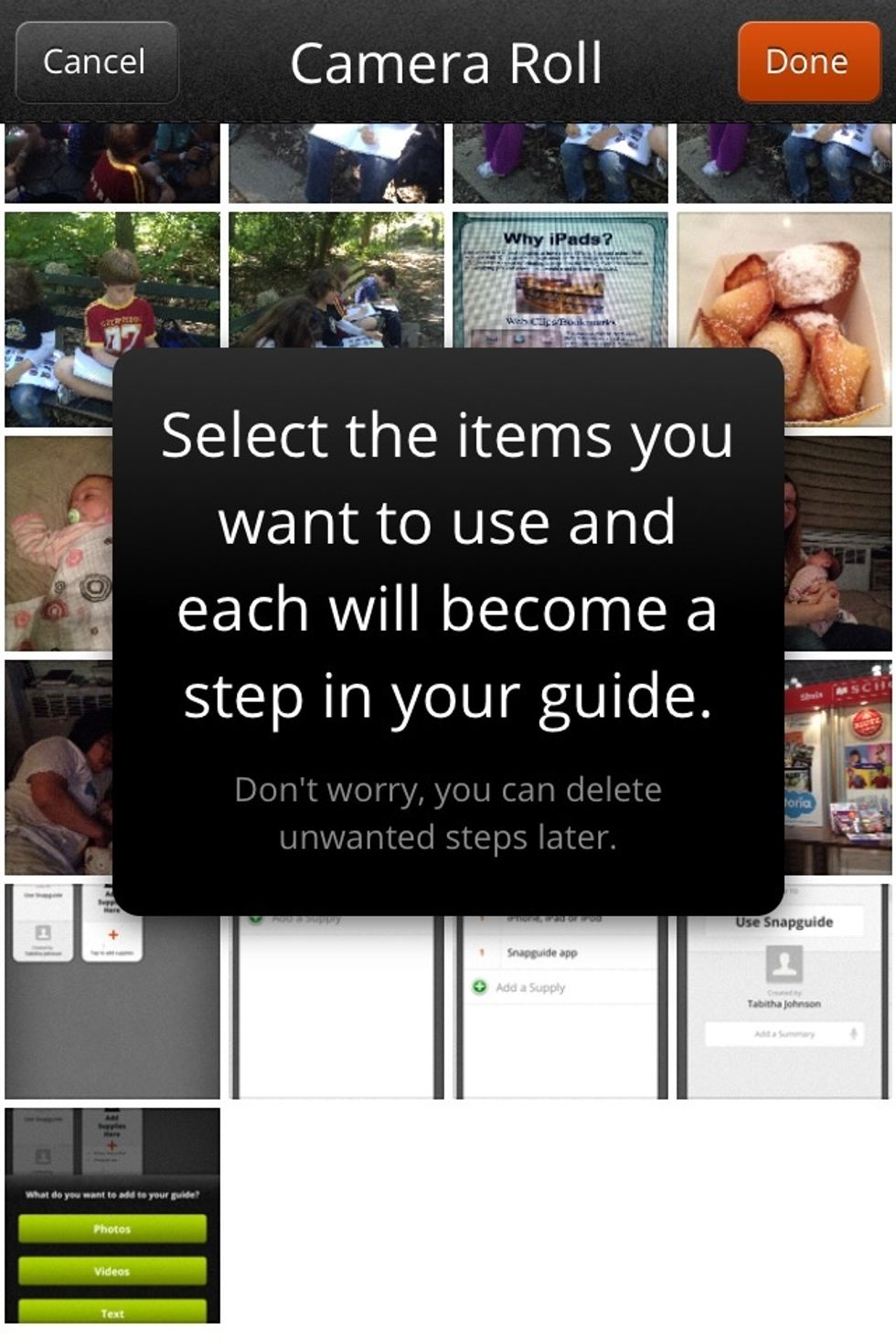 Select what you need.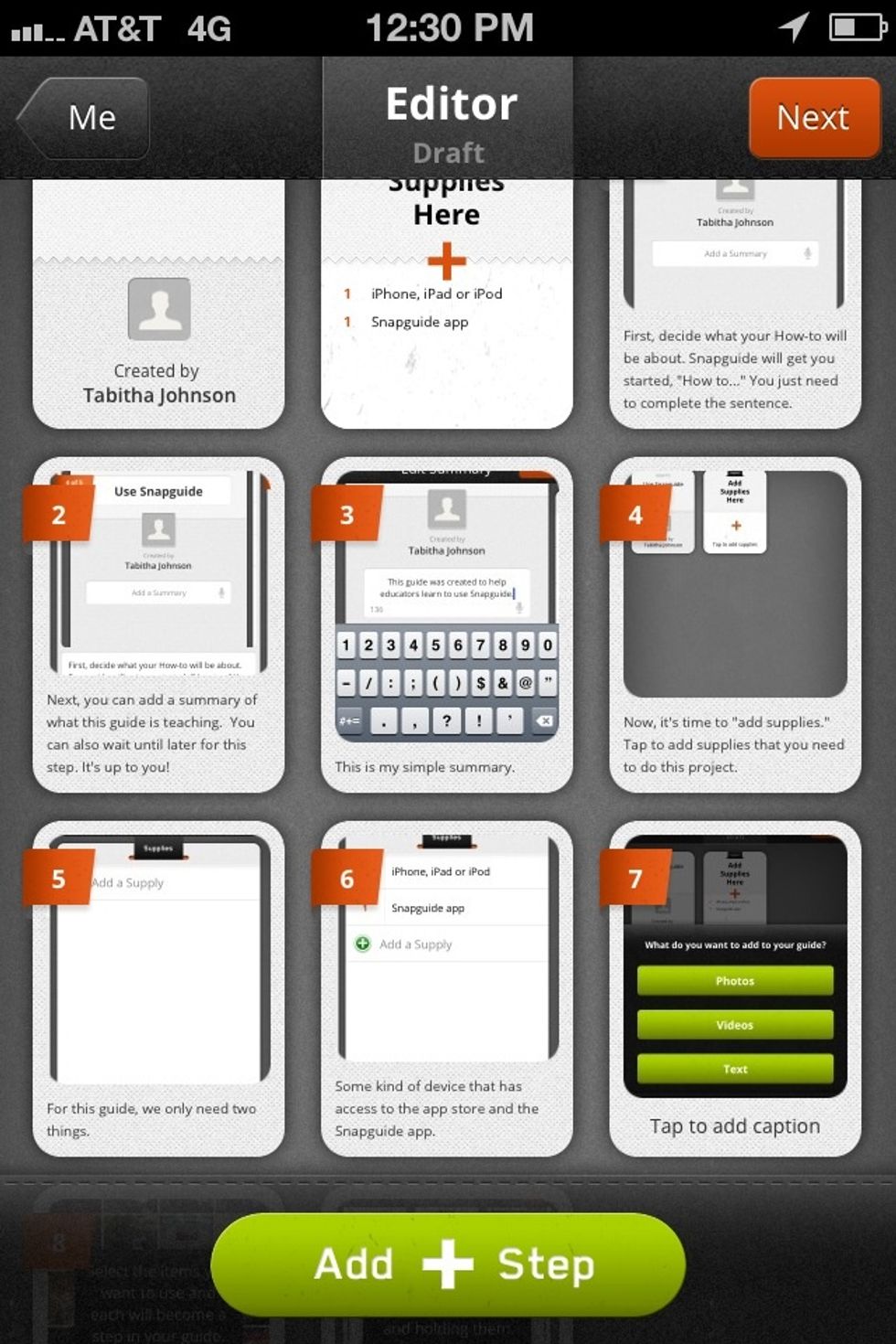 Look at your guide to add captions and directions.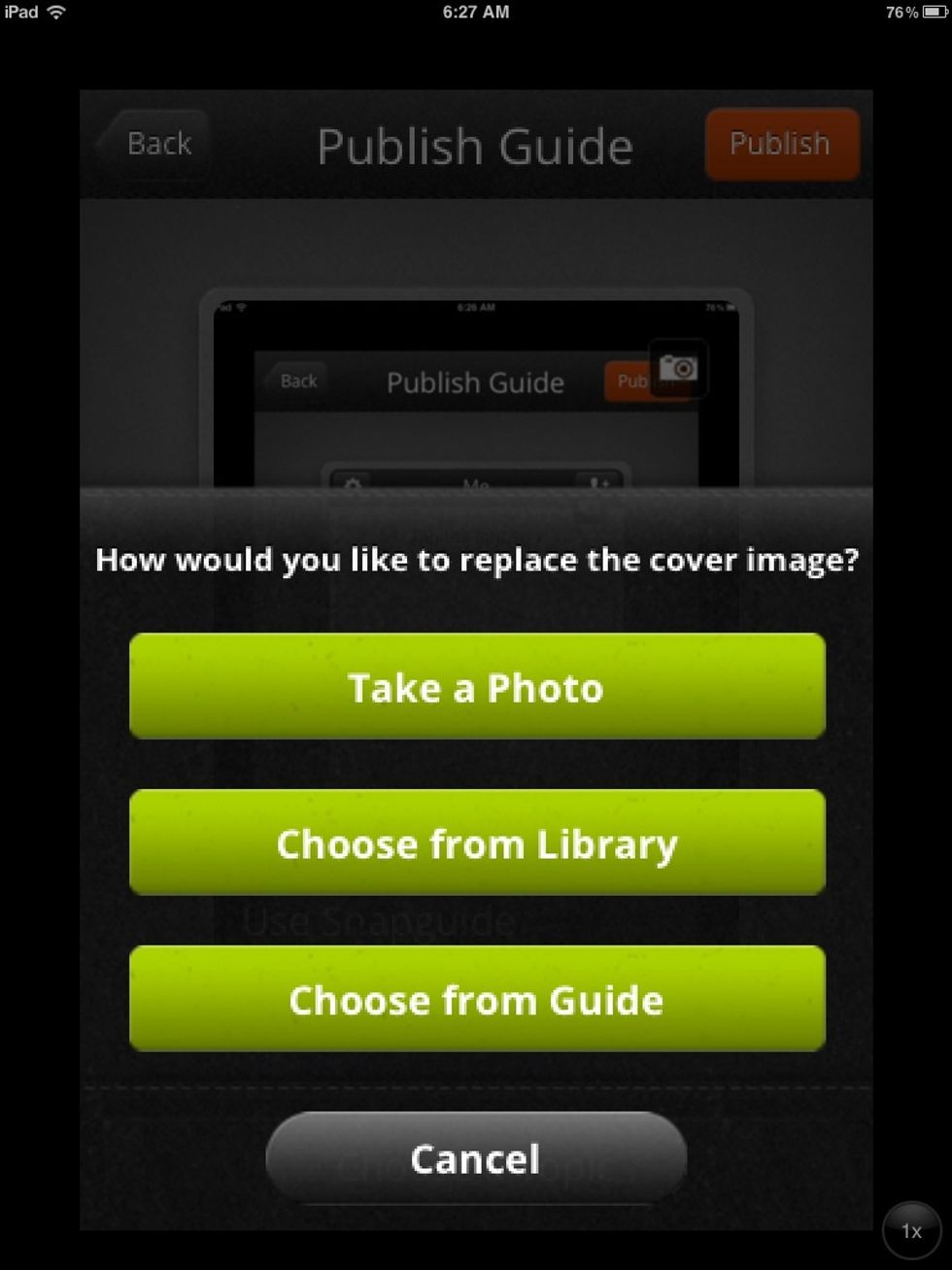 Add or choose a cover image.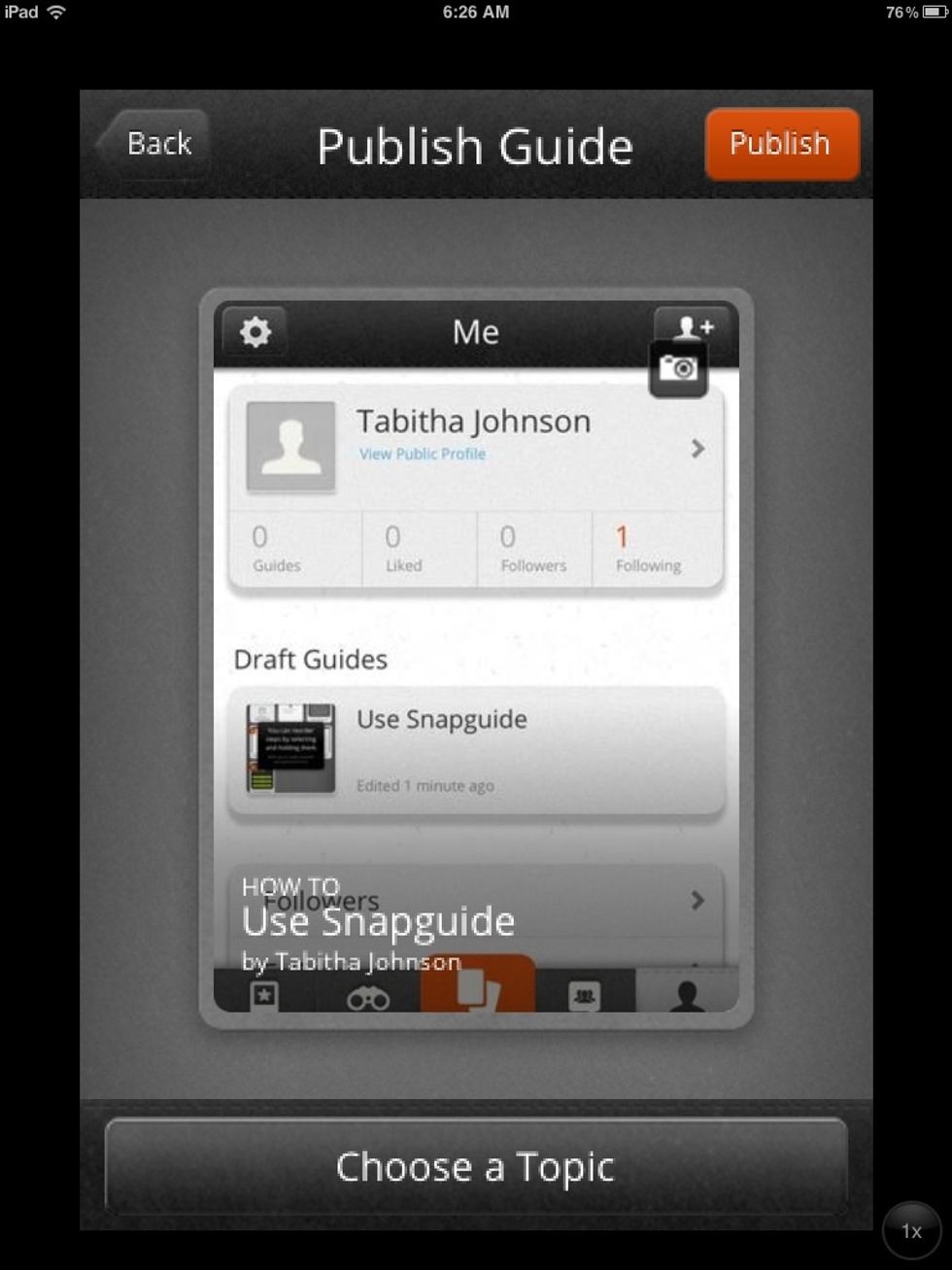 When you think you are finished, it is time to publish your guide.
1.0 iPhone, iPad or iPod
1.0 Snapguide app