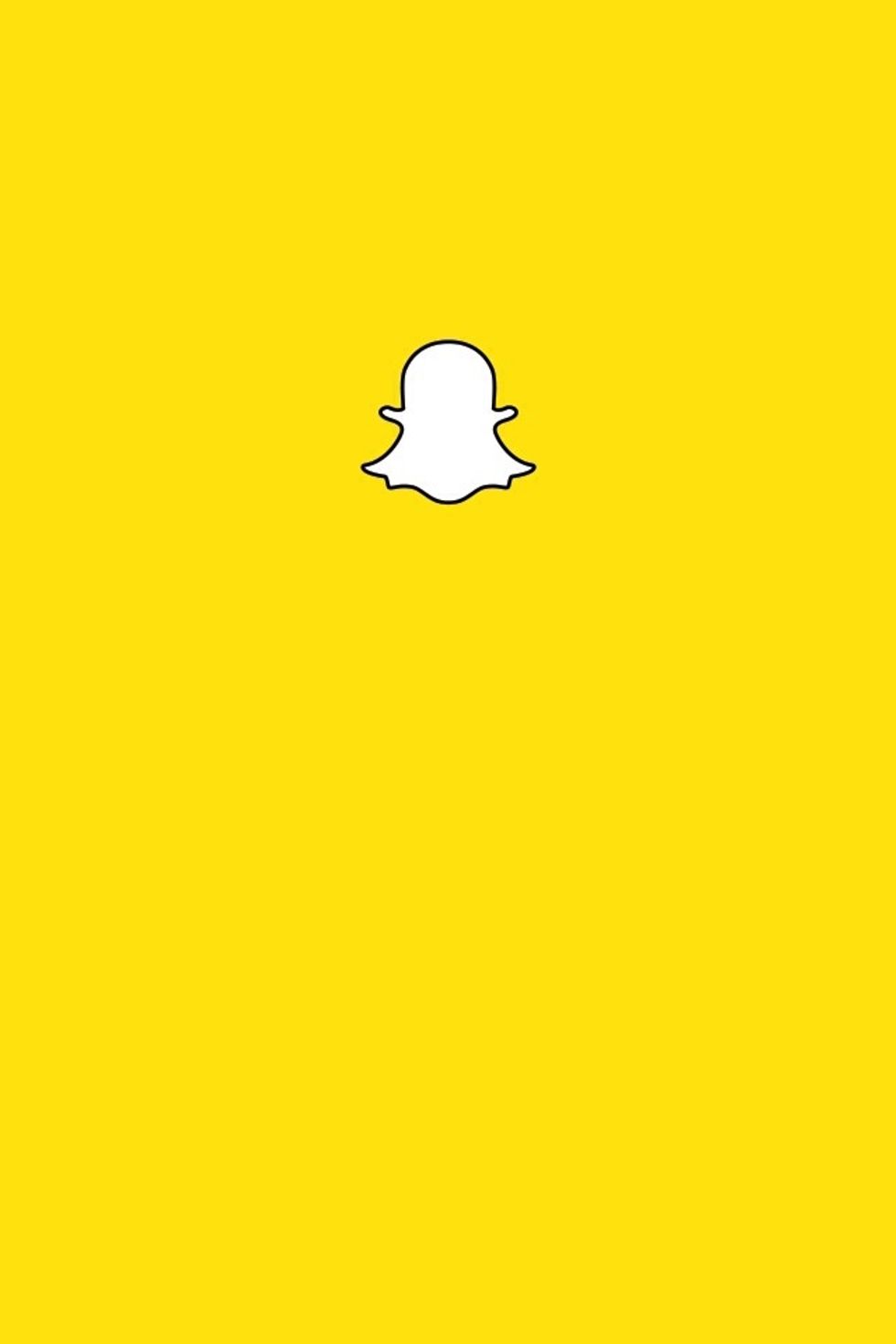 For those that don't know of SnapChat. It's a popular app that allows you to send pictures and short videos to friends that can only be viewed for a set number of seconds before they self delete.
This guide will show you some hidden tricks and features that aren't mentioned anywhere in the app or it's app store listing. I don't know if they work on android. Let me know and I'll update this.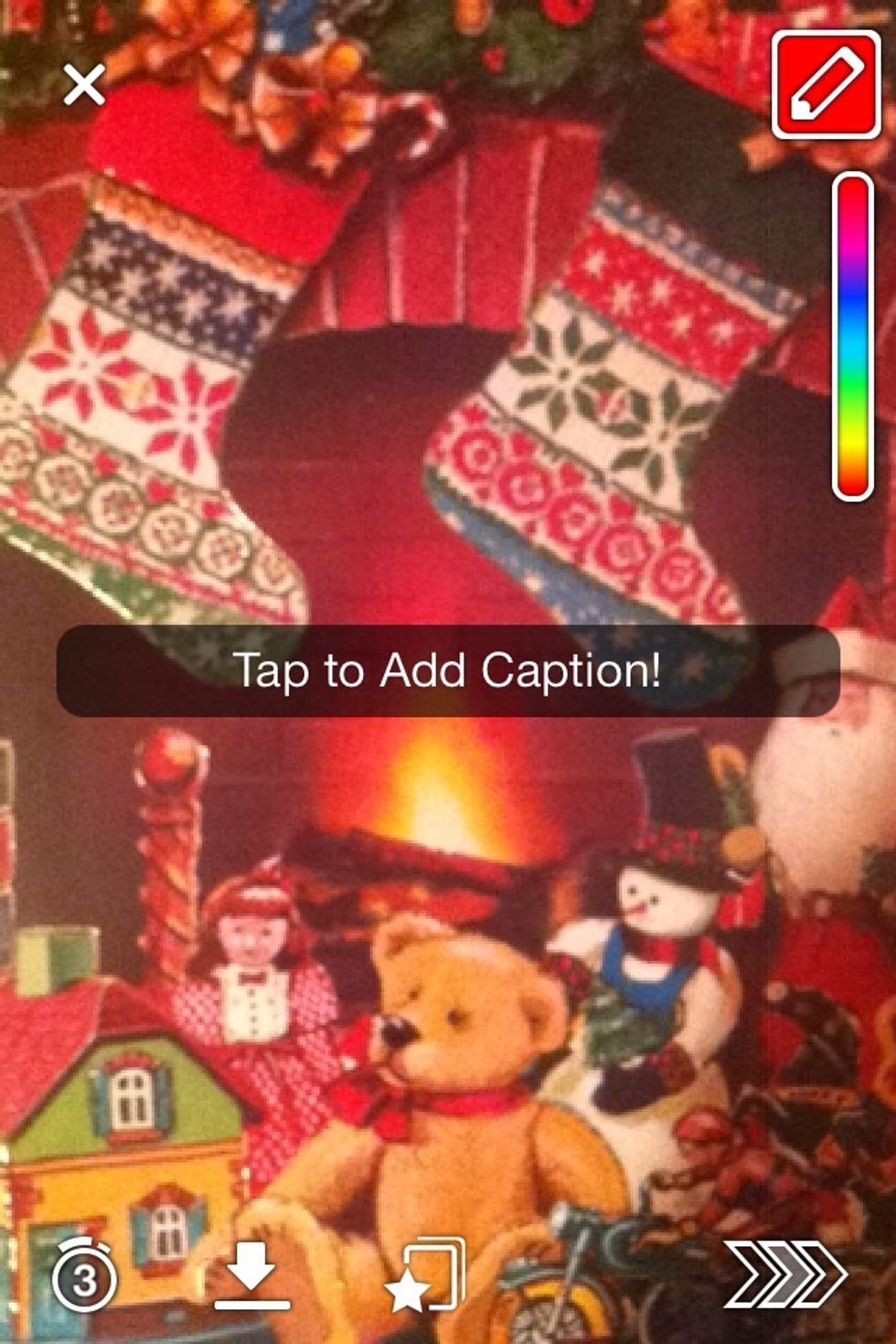 For sake of this guide I just took a picture of a Christmas card. Notice you can add captions and draw over your images.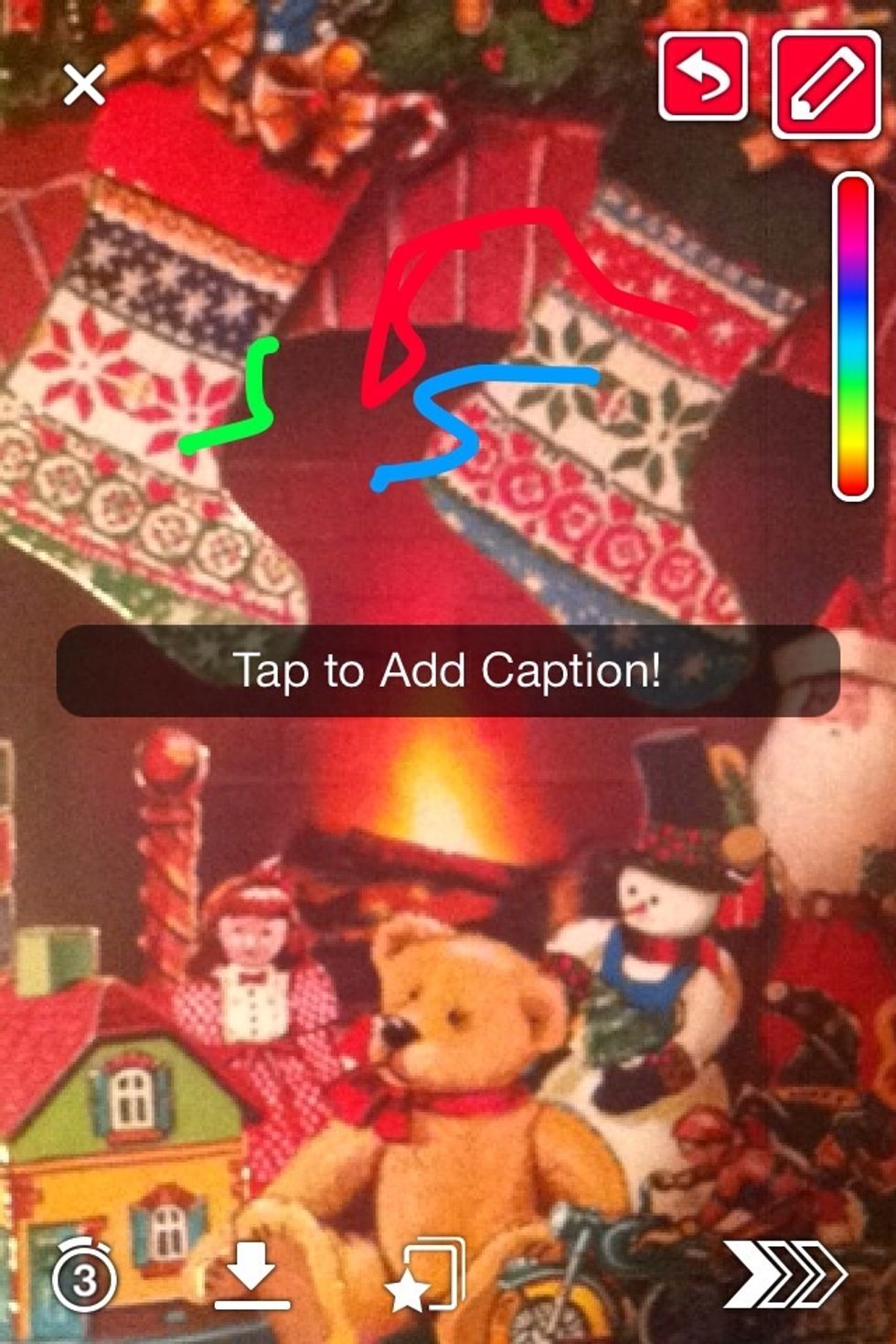 To draw you tap the pencil icon then select what color you want to draw with. But notice the color dial has no way to select black or white? Here's how to draw with white...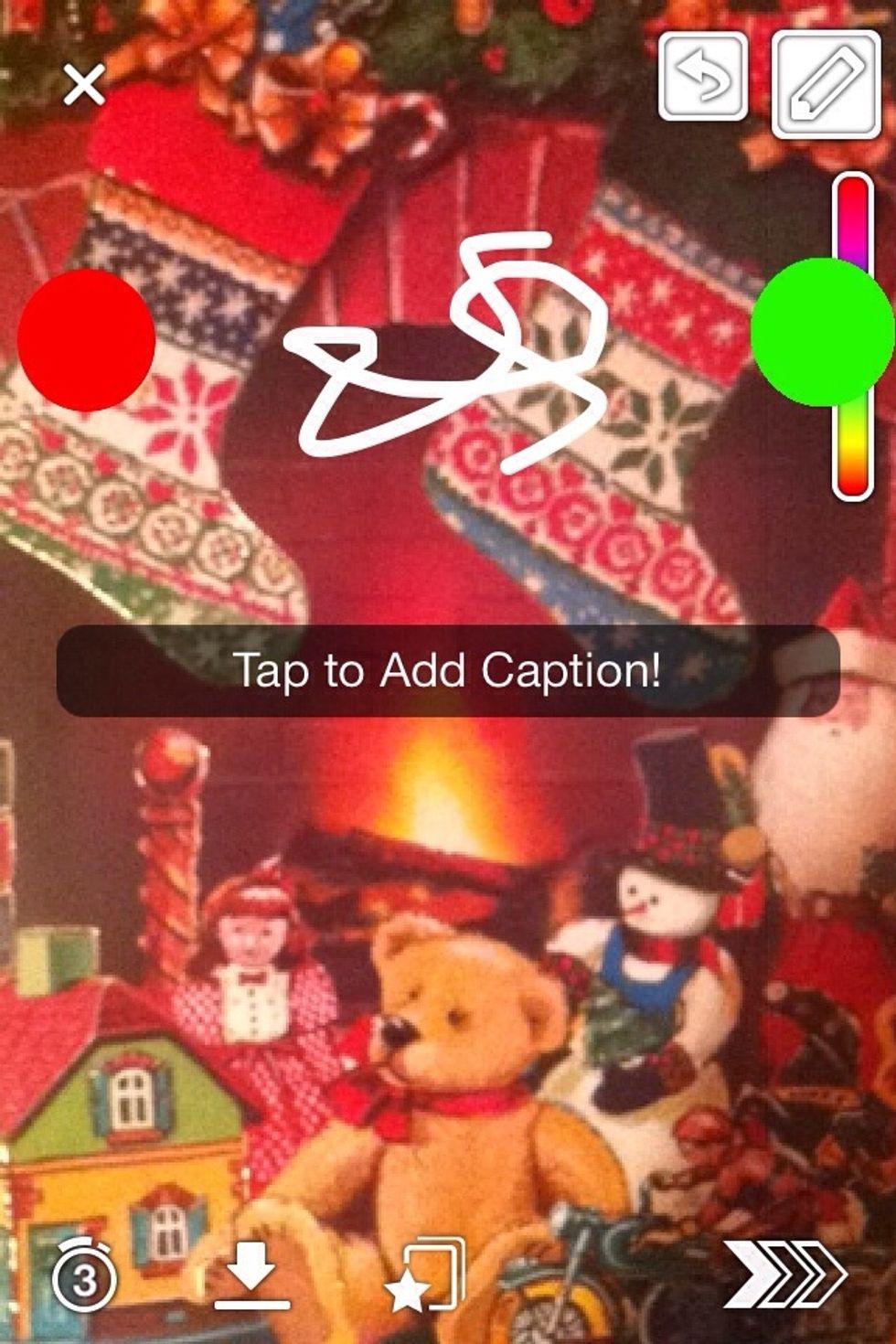 Start by holding your finger down on the color dial (green circle) then slide your finger straight across the screen to the left edge (red circle). You can now draw in White.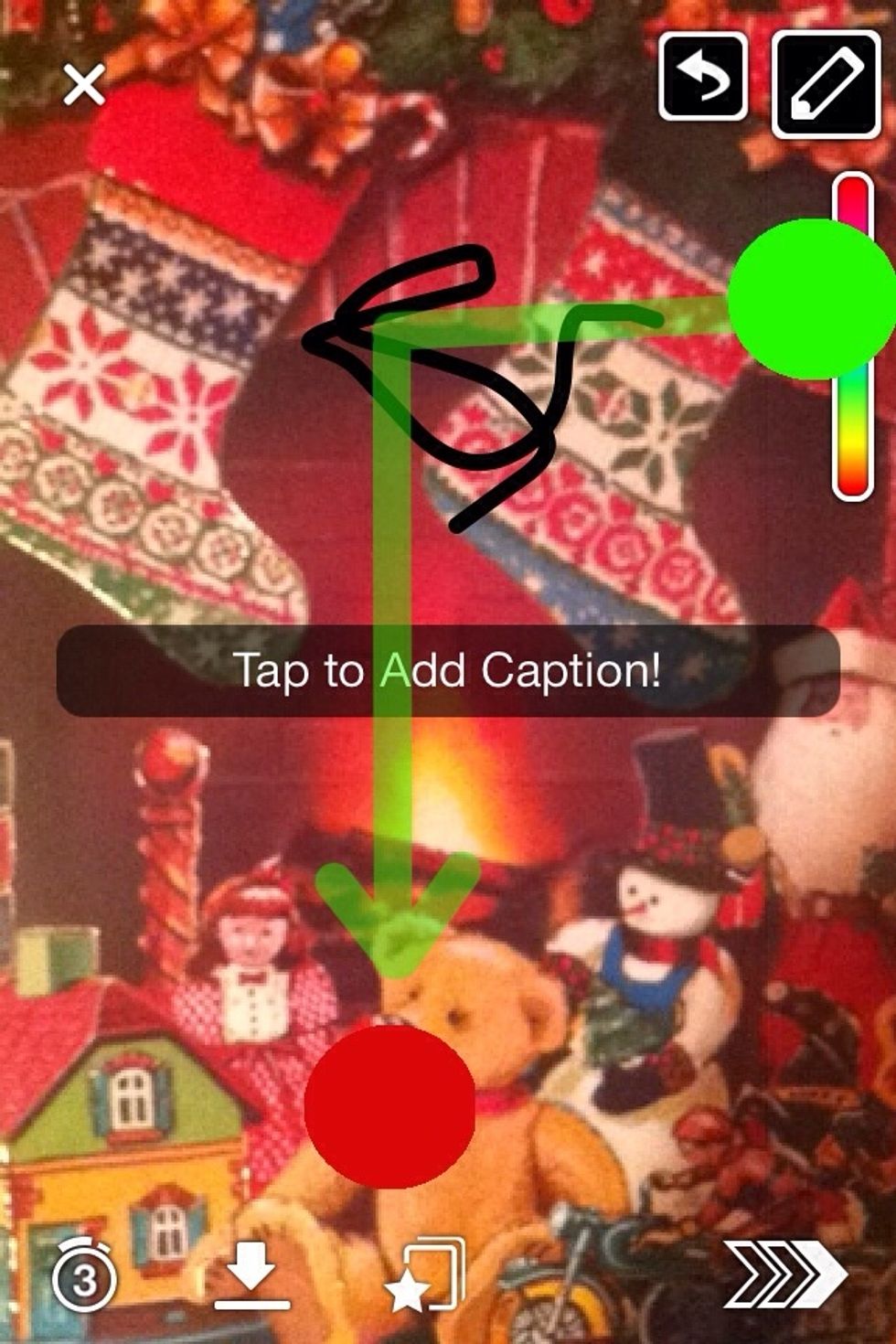 To use Black. Start out the same way. But when your finger reaches the center of the screen. Slide it down toward the bottom. When the pencil icon turns black. You can now draw in black.
Now we're coming to the really cool hidden features that just might cause your friends to wonder how you did it.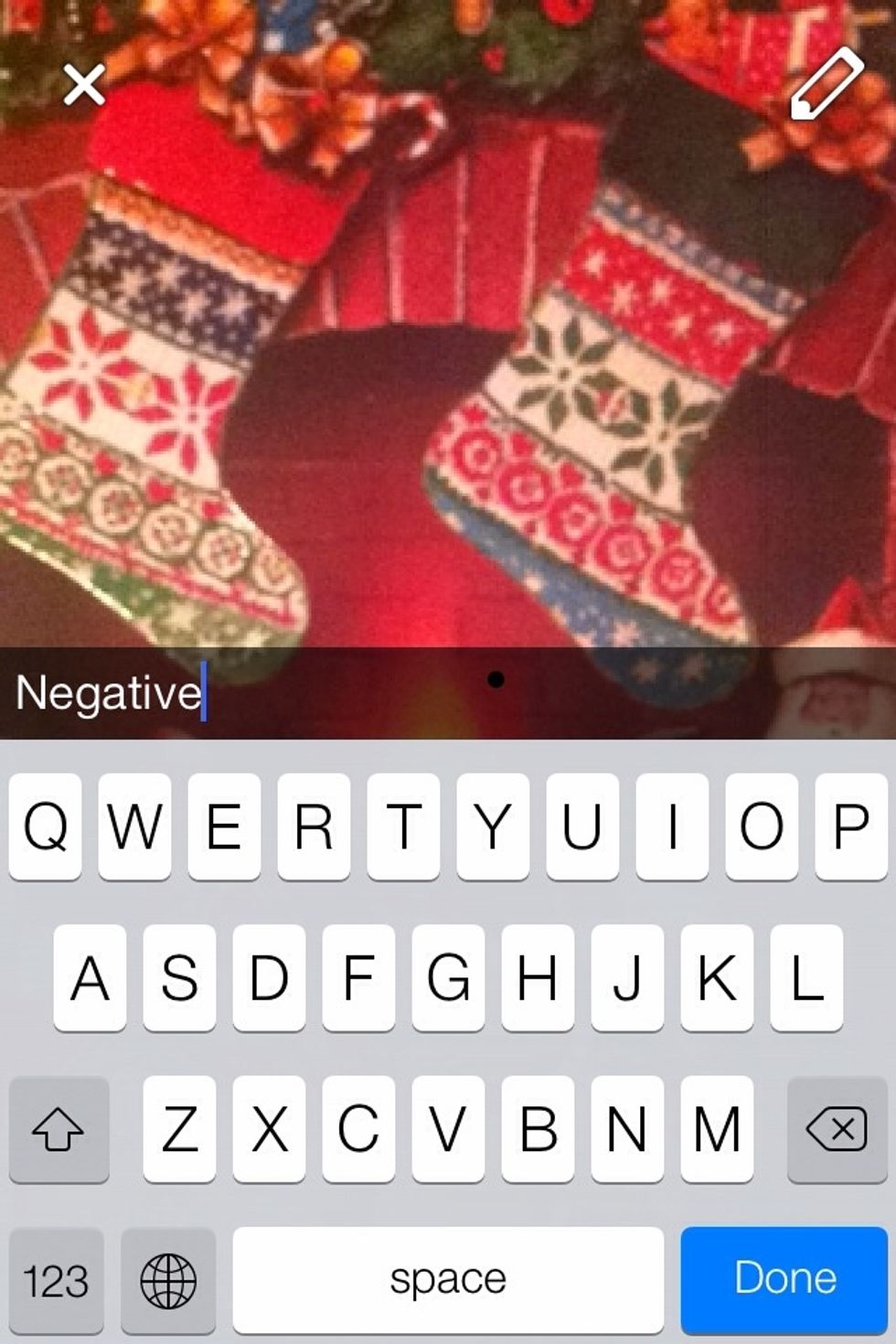 In the place where you can add captions to your image. If you type the word "Negative" nothing will happen. But...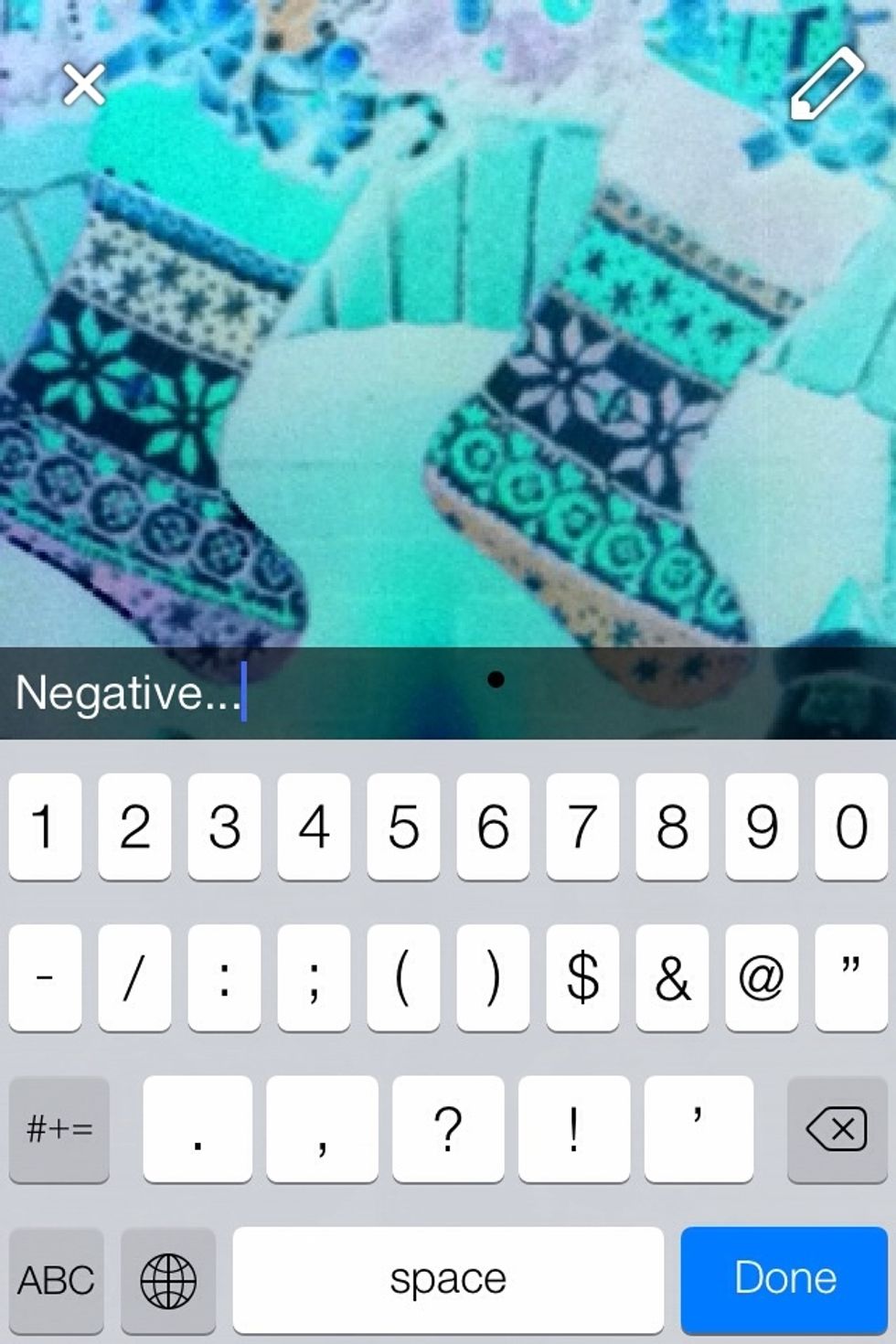 If you add three periods after the word Negative (Negative...). Your picture will turn negative.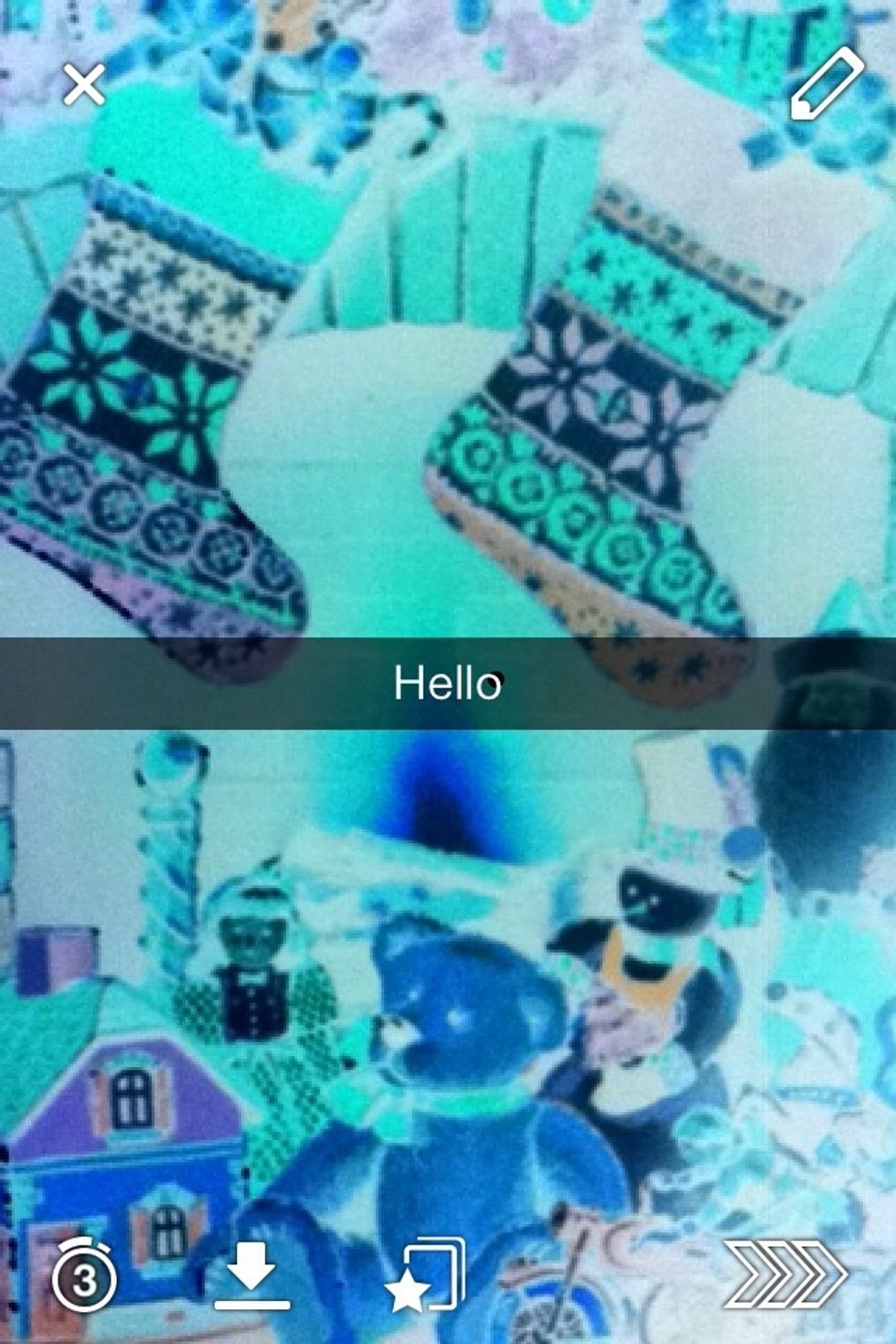 With the negative and others codes like it that are coming up next. Once you've changed the image with one of these codes. You can delete the text or replace it and still retain the image effect.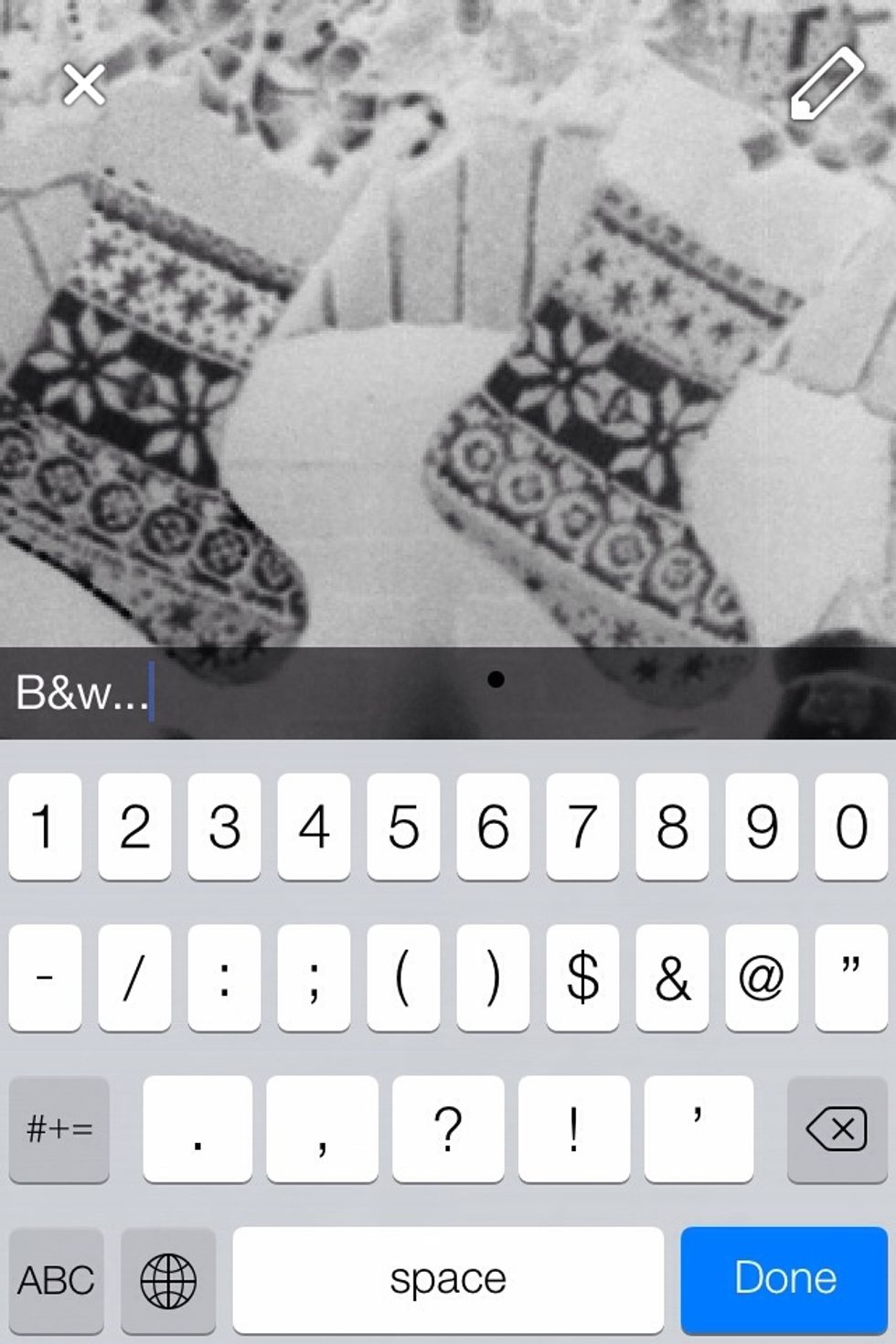 Type B&w... And the image will turn black and white. Make sure the B is capital and don't forget the (...) at the end.
Yet another example. Sepia... Again. First letter must be capitalized.
The creator of this guide has not included tools
Ron Jaxon
I'm a semi professional magician. Graphic designer. I've been deaf almost 20 years but i can hear now thanks to the cochlear implant I got almost 2 years ago.