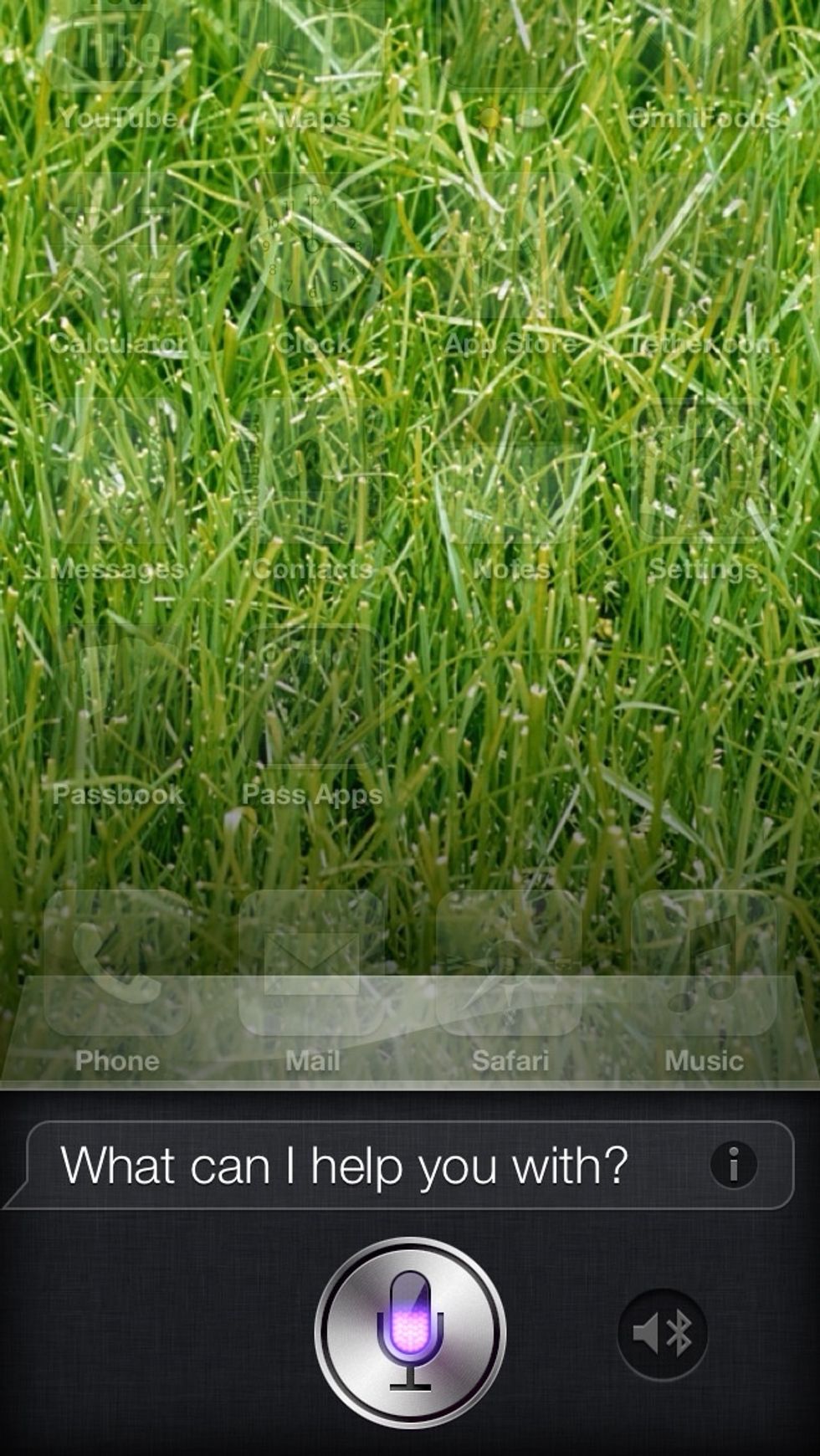 To launch Siri, hold down the home button for a few seconds. After the double-beep, state your request. You can tell that Siri is waiting for a response if there is purple light in the microphone.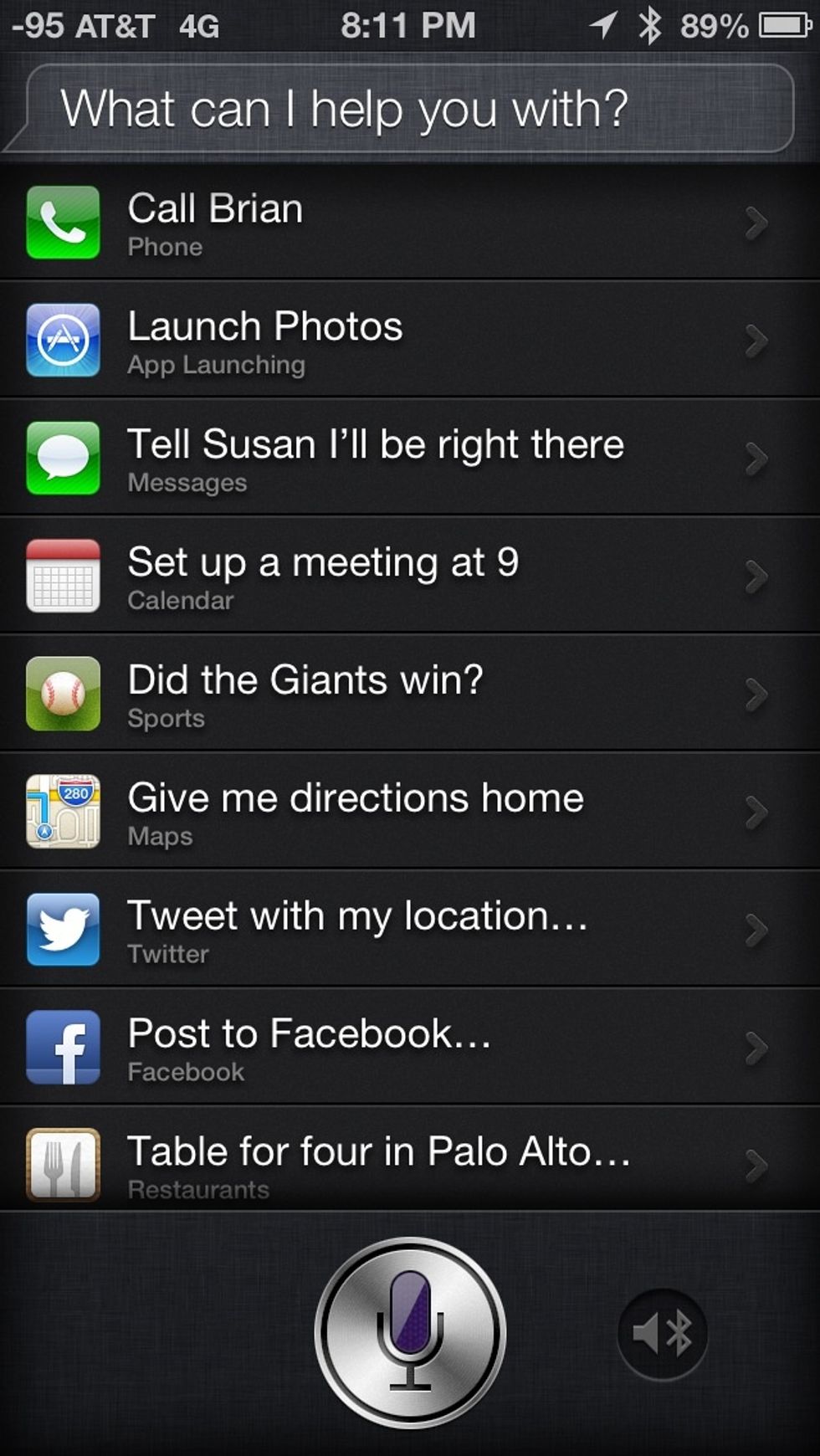 You can tap the "i" on the right to get a menu showing different things you can ask Siri.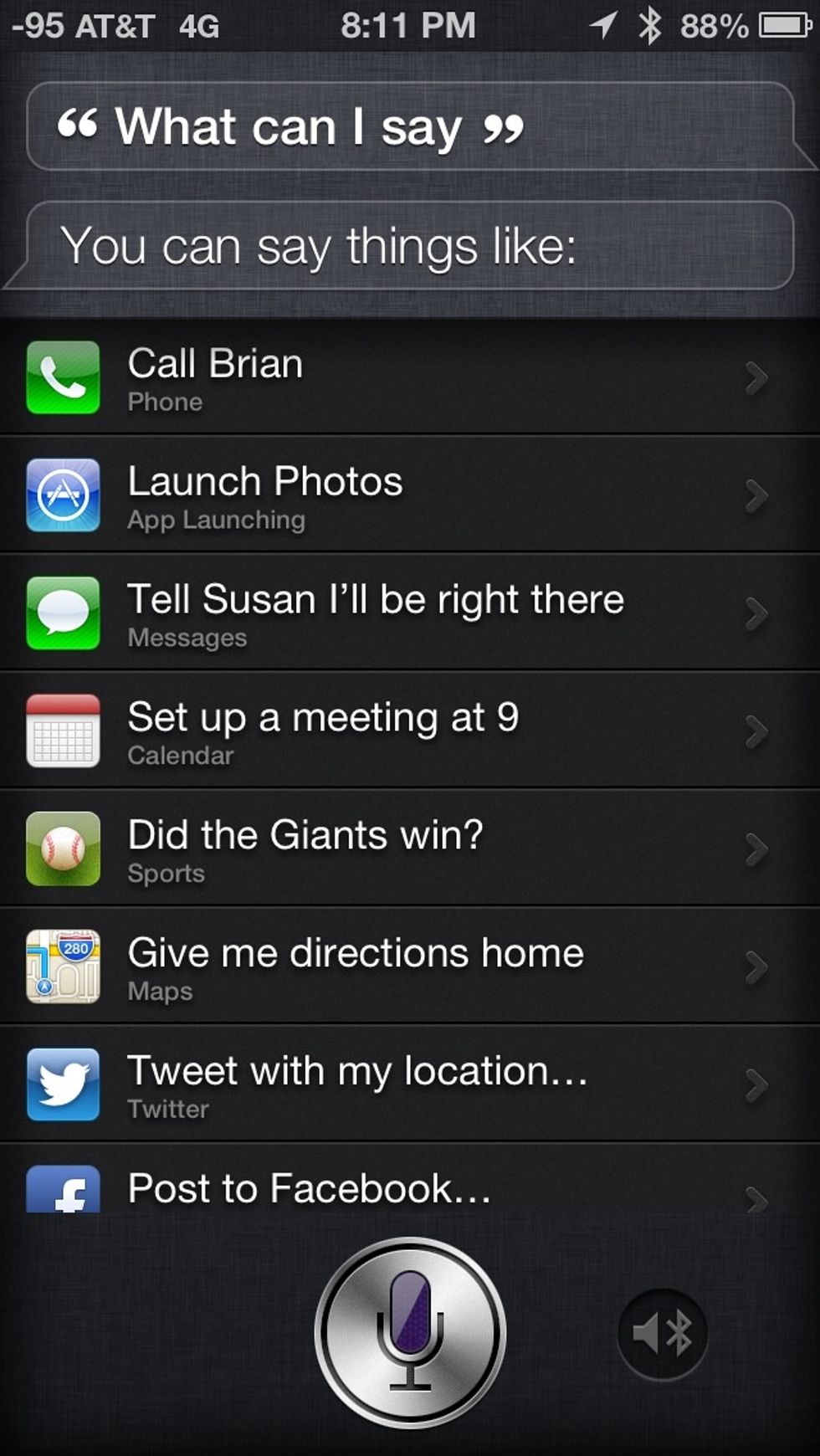 You can also ask Siri "What can I say?" at any time to get this menu.