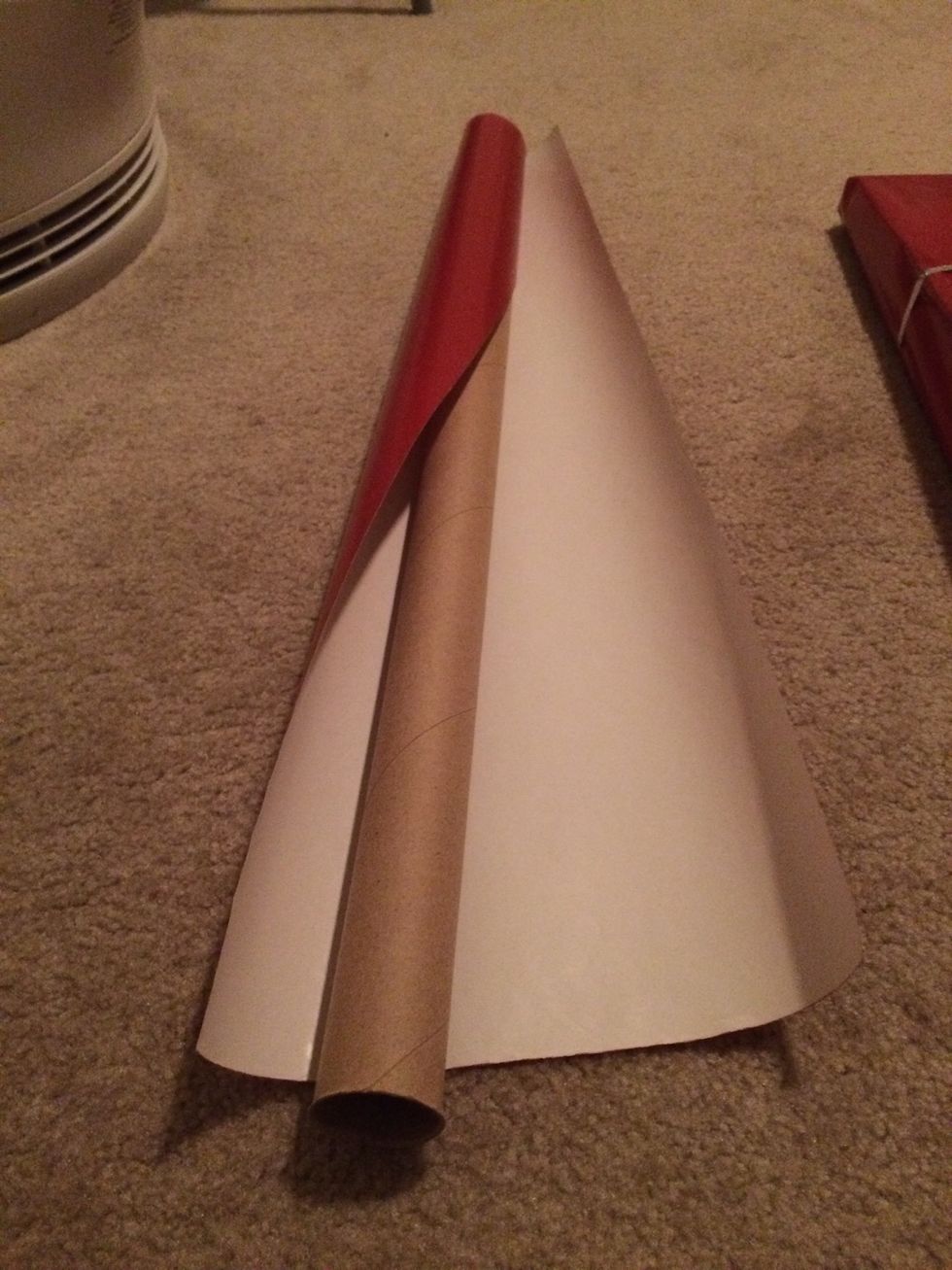 Our worst nightmare - 12am Christmas Eve and we get to the end of the wrapping paper but still have 1 present left! We could use all the scraps to cover the box in a patchwork way or we could weave it
Start by pulling out all of your scraps of wrapping paper and cutting into strips. I cut mine about 1.5 inches thick and laid each one across the box so I only cut what I needed.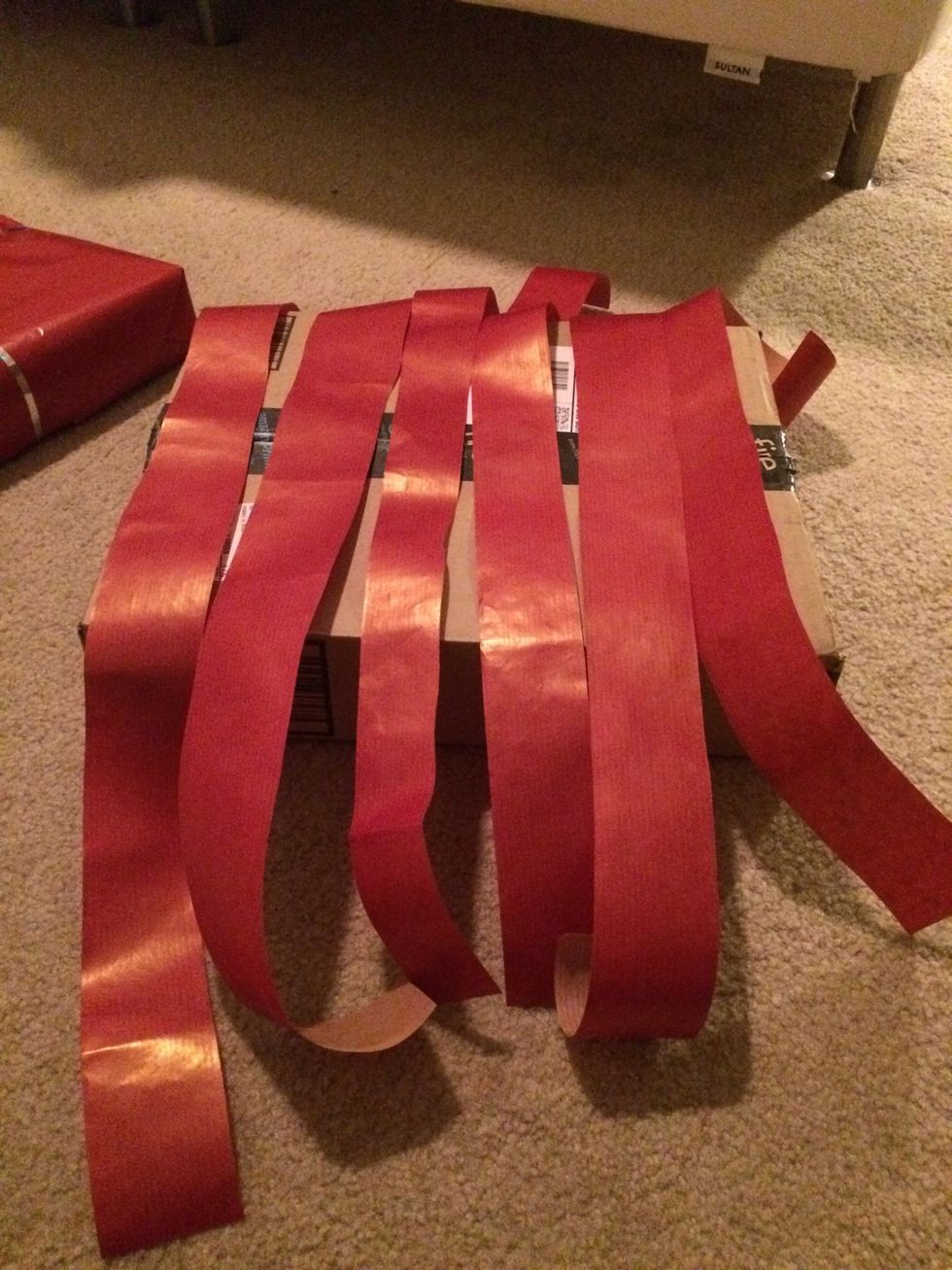 Here are my strips for one direction. Now do the same going in the other direction. I didn't bother with the back side of the present but feel free to apply same technique to the back and sides.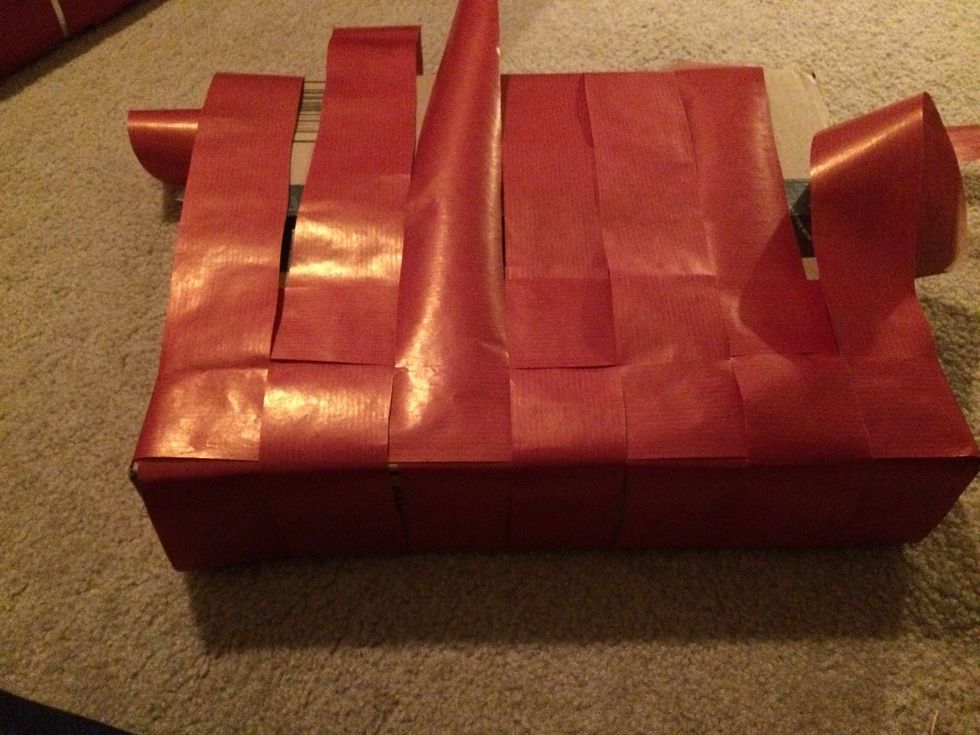 Tape down one end of all strips going in one direction. Then tape one end of piece for opposite direction and weave through existing pieces. Secure other end with tape and move on to the next piece.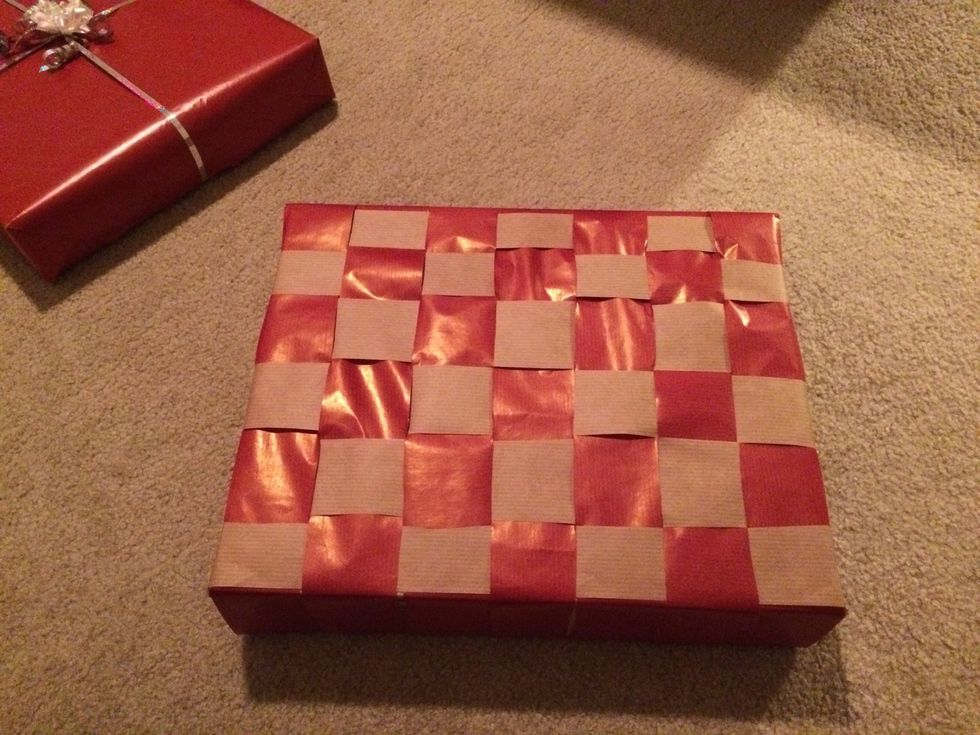 I used the back side of my paper for contrast. You could do the same with different color or style papers as well. Secure all ends and you're done!
If you apply this technique to back & sides. Don't secure the loose end until you have woven the back side. Then tape down pieces behind the weave so you don't see any tape. Same thing for the sides.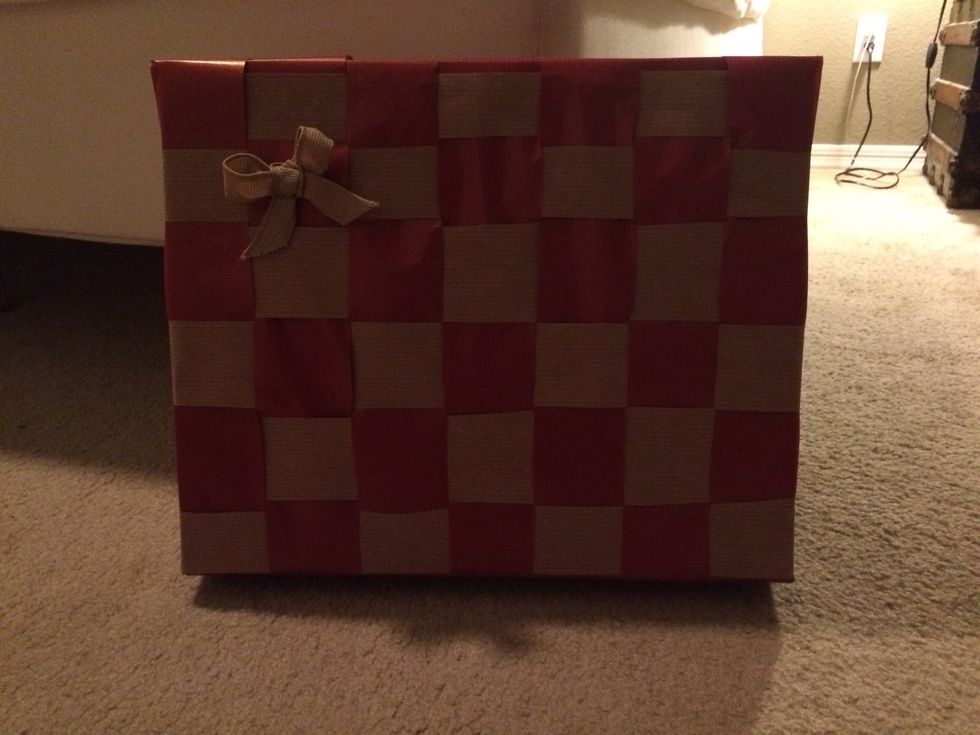 Here is my finished present with added bowed tackie glued on.
It really was late so my scraps were not uniform in size, I didn't take enough pictures & the ones I did take are poor quality. My apologies but I'm hopeful the idea will still be useful. Good luck!
Scissors
Tape
Scraps of wrapping paper
Patience
Present(s) to wrap