Here's an example of a very portable, and very effective resistance band workout. Enjoy!
12
DISCLAIMER: These are intense workouts! Always consult a physician before attempting any new exercise plan. This is a guide. I am not a trainer. I am not responsible for any injury caused. Warm Up.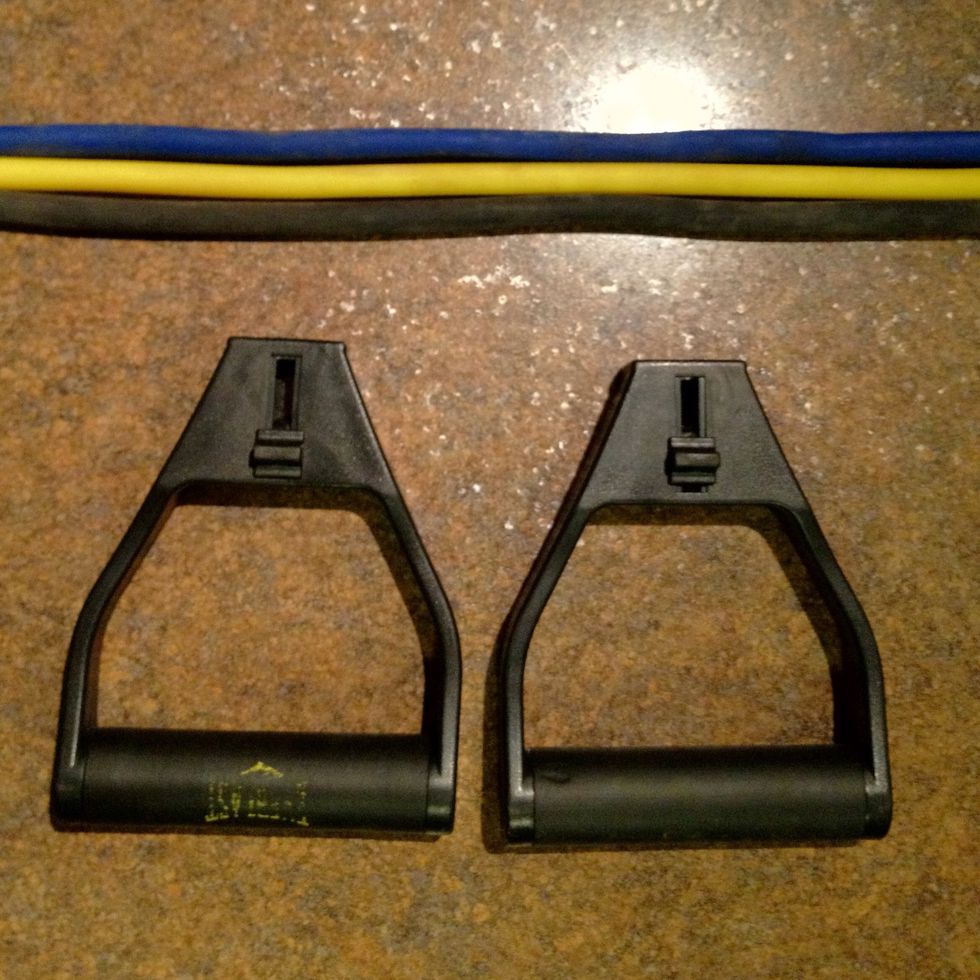 These are available from your local fitness store. You can also get them online for cheap but you get what you pay for: it's like the devils high five if they snap on you.
First, go jogging for at least 5 minutes, on the spot or around your neighbourhood. Then do some active stretching before you begin the workout.
Secure the bands properly against an immovable object before attempting these exercises. I'll leave the responsibility and any self flagellation or injury squarely in your hands.
Use the band that allows you to finish your sets. Don't immediately go for the heaviest band possible. The key is to move slowly into each movement, and find the maximum tension, hold & slowly reverse
I usually like to cool down by going jogging for another 10 minutes or so. Then stretch out your muscles. Your hamstrings, calves, shoulders, and biceps need most attention. See the guide.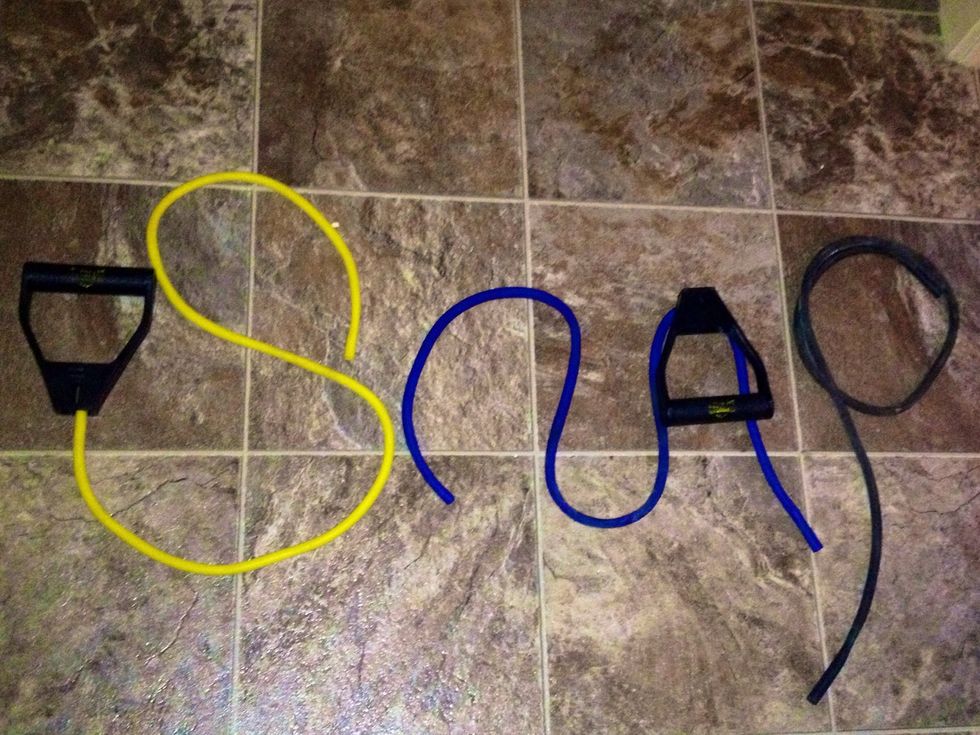 You're done. Leave a comment if you have tried this. Also see my other guides.
3.0 Resistance bands of different thicknesses
1.0l Water
1.0 Door attachment for the bands (optional)
1.0 Gym ball, chair or bench
Glenn Hole
Welshman living in Canada. Fitness, food, photography. Please come back and comment if you use one of my guides! Instagram @Glennchole