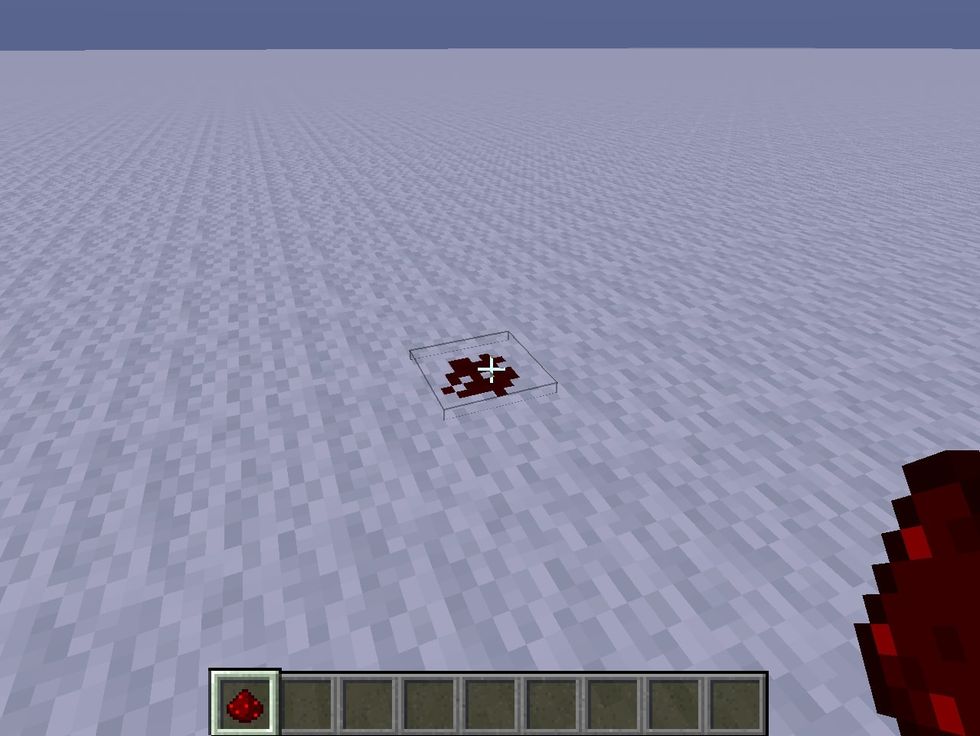 This is redstone.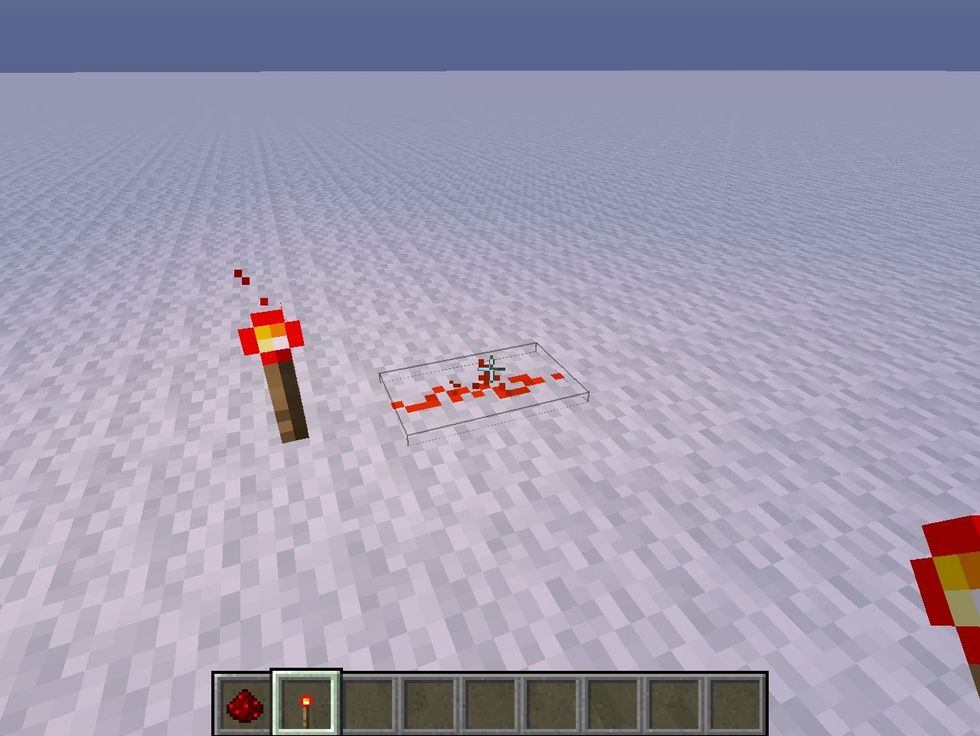 Redstone torches can power redstone.
When you power redstone, it can do things like activate a piston...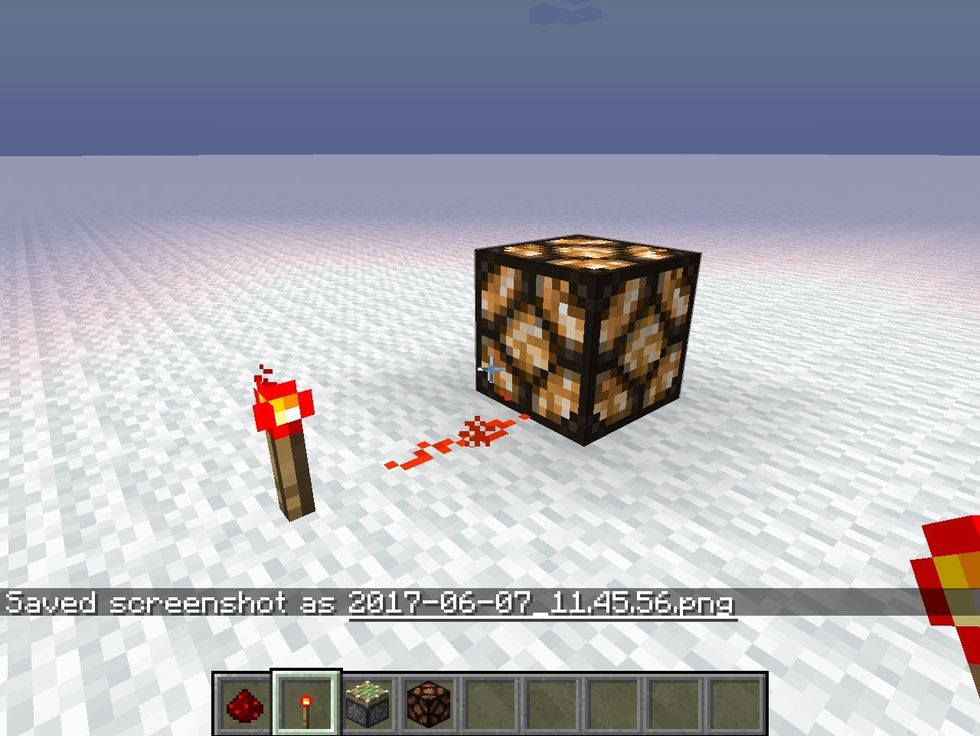 Or turn on a lamp.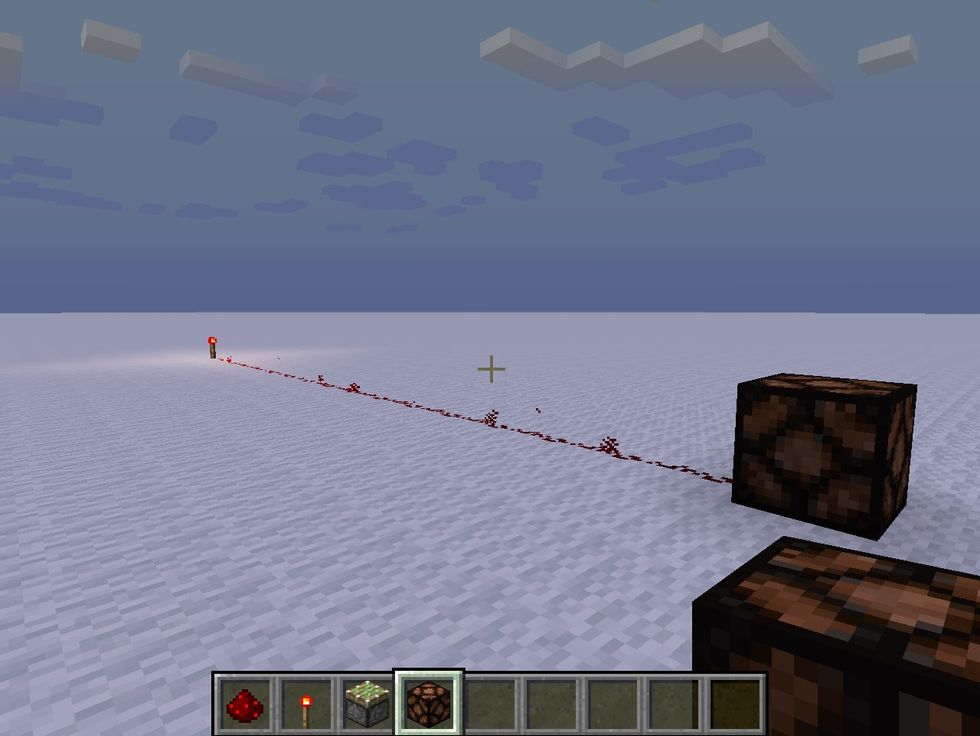 Redstone can only extend for 15 blocks before it loses power.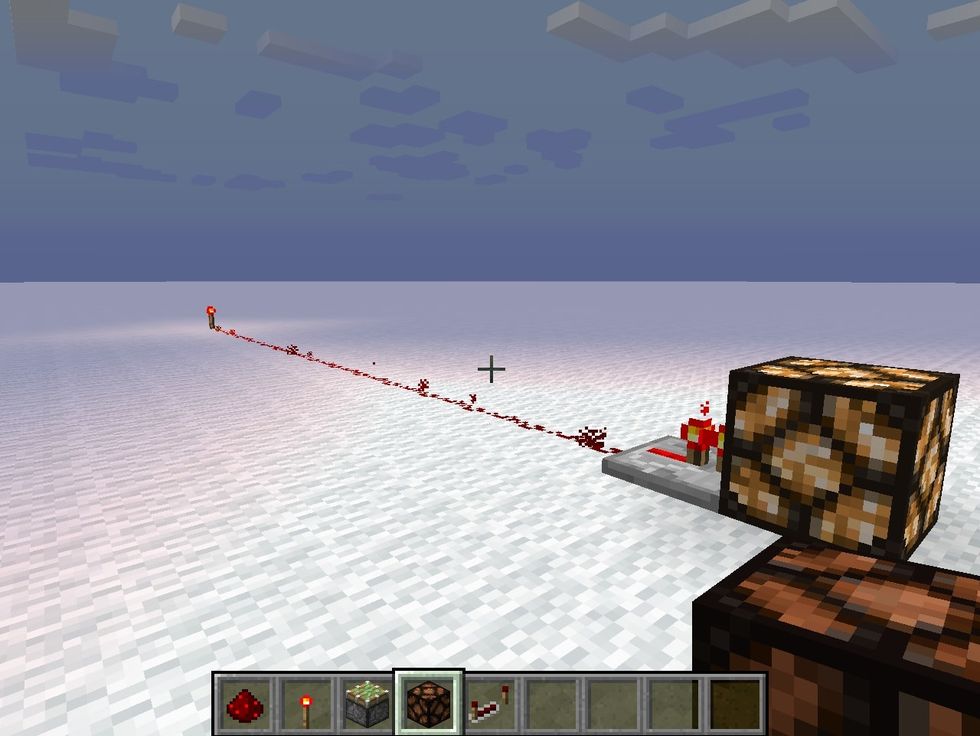 To fix this, you need to place a redstone repeater to extend the signal being emitted by the redstone torch.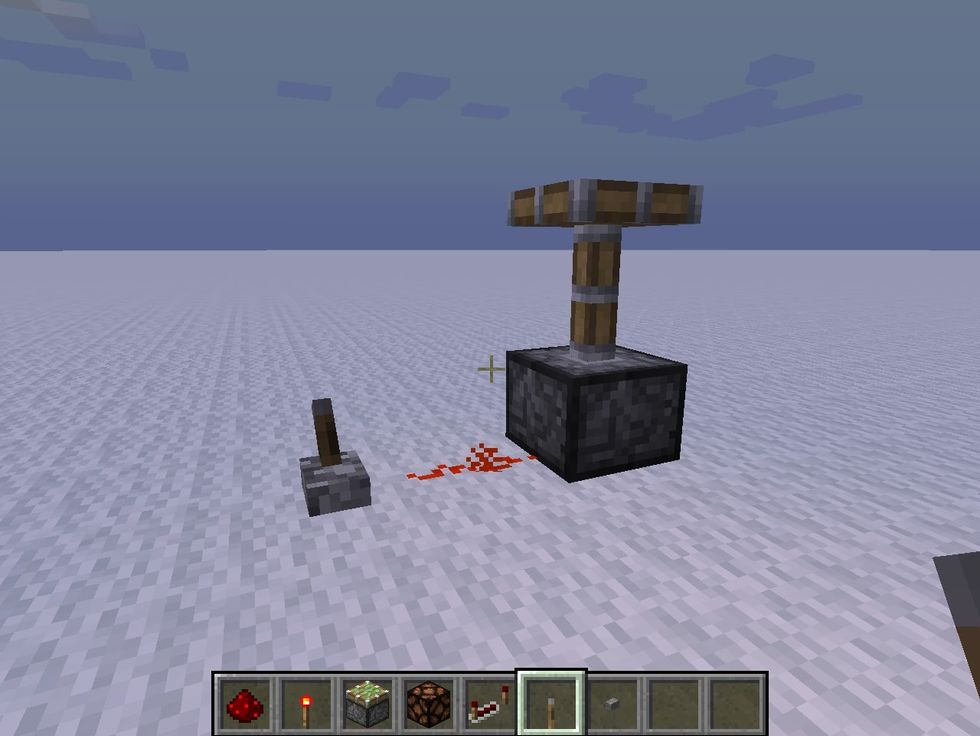 In addition to redstone torches, you can also use levers as well as buttons to power redstone.
Now its your turn. Make a simple lamp like this one using redstone.
The creator of this guide has not included tools