Open up the envelopes to reveal different patterns. Begin to tear them into pieces.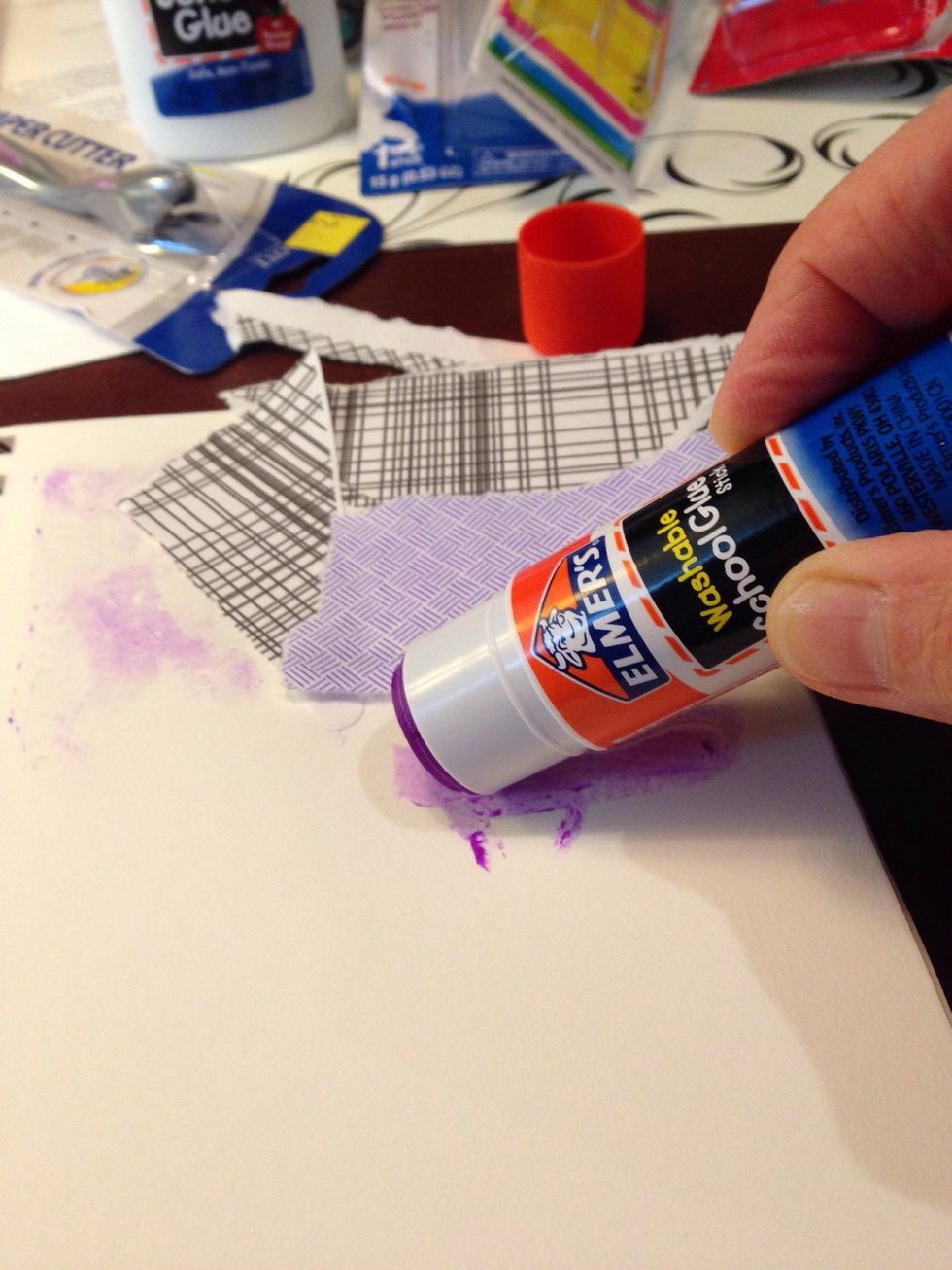 Using one pattern or multiple ones tear, place and glue pieces to your page. Overlapp and go off the edge of the page.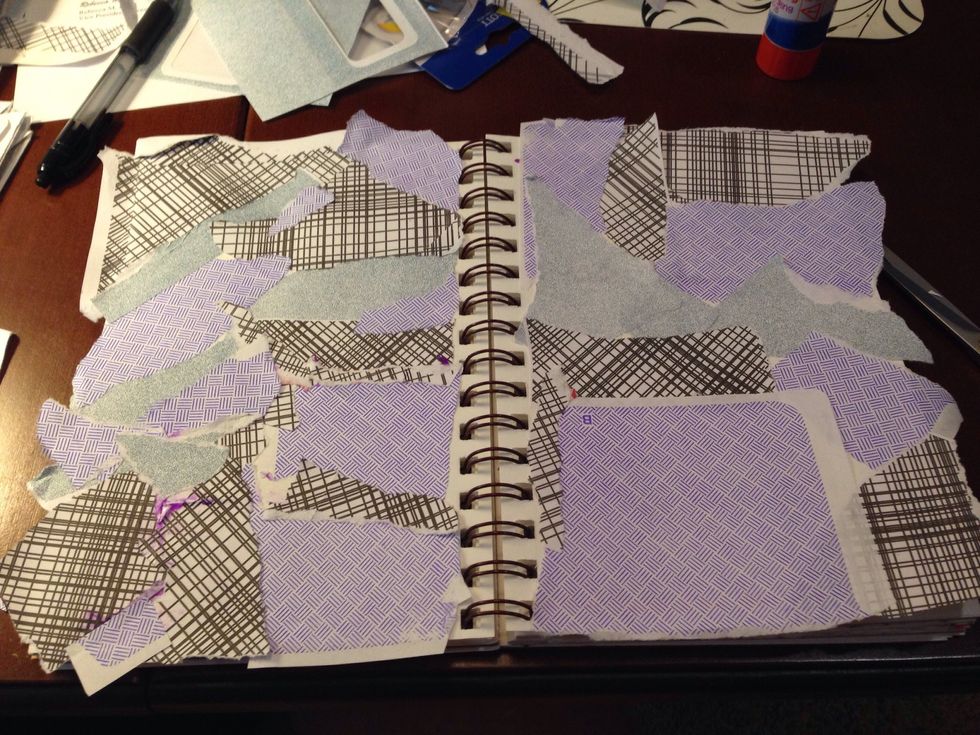 Cover the entire page spread or just one area.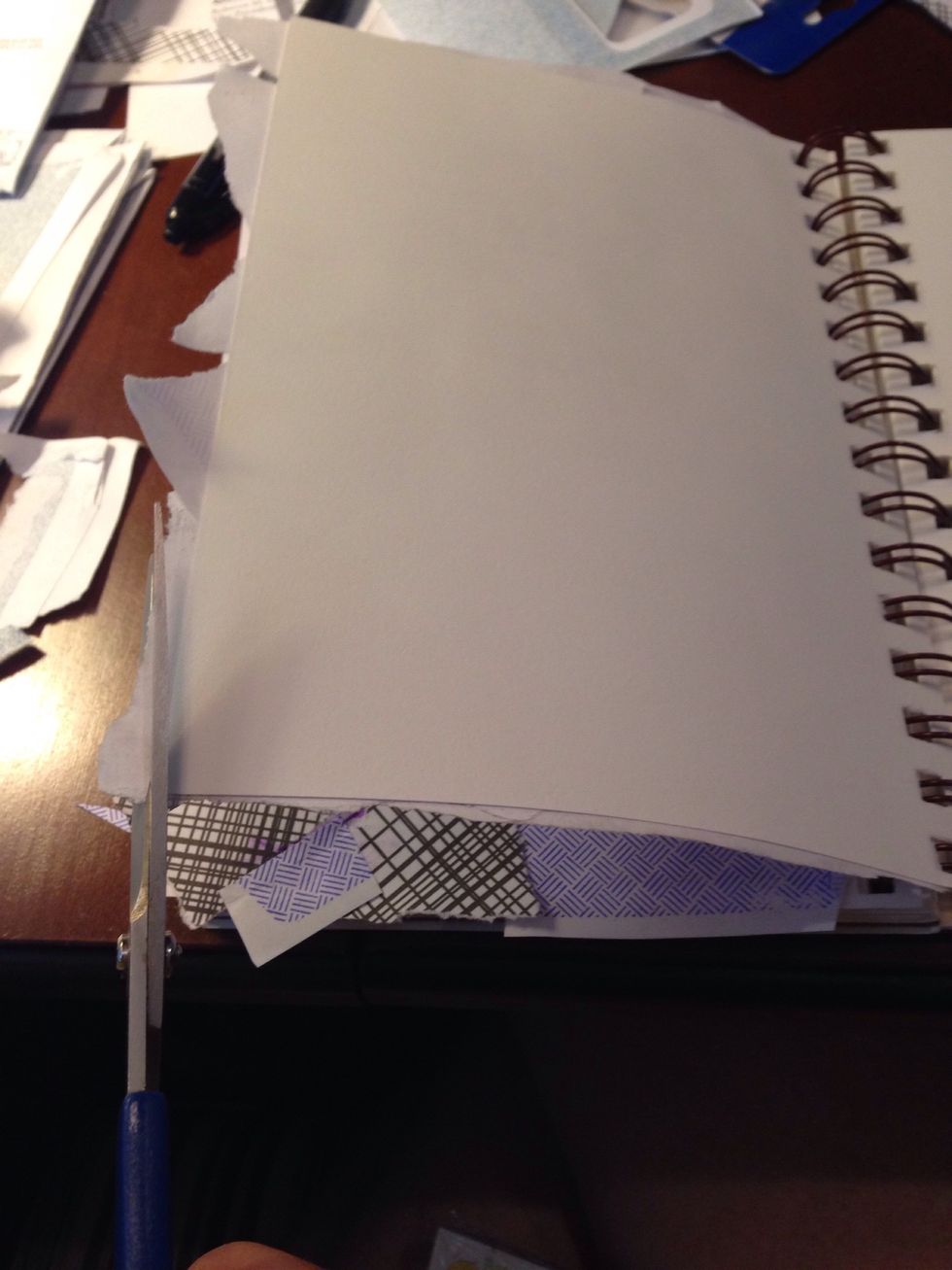 Trim the edges from the back.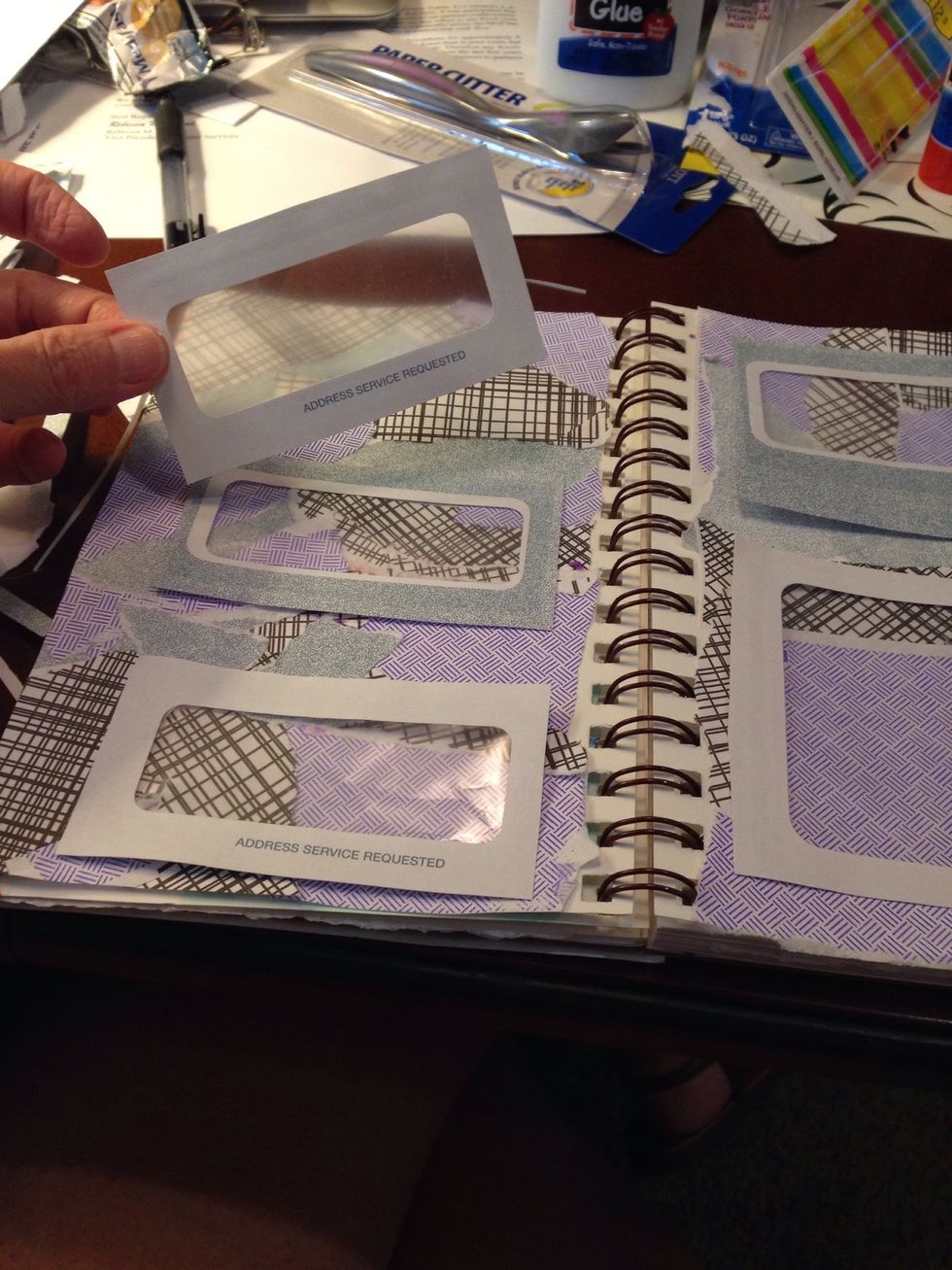 Trim and place the windows.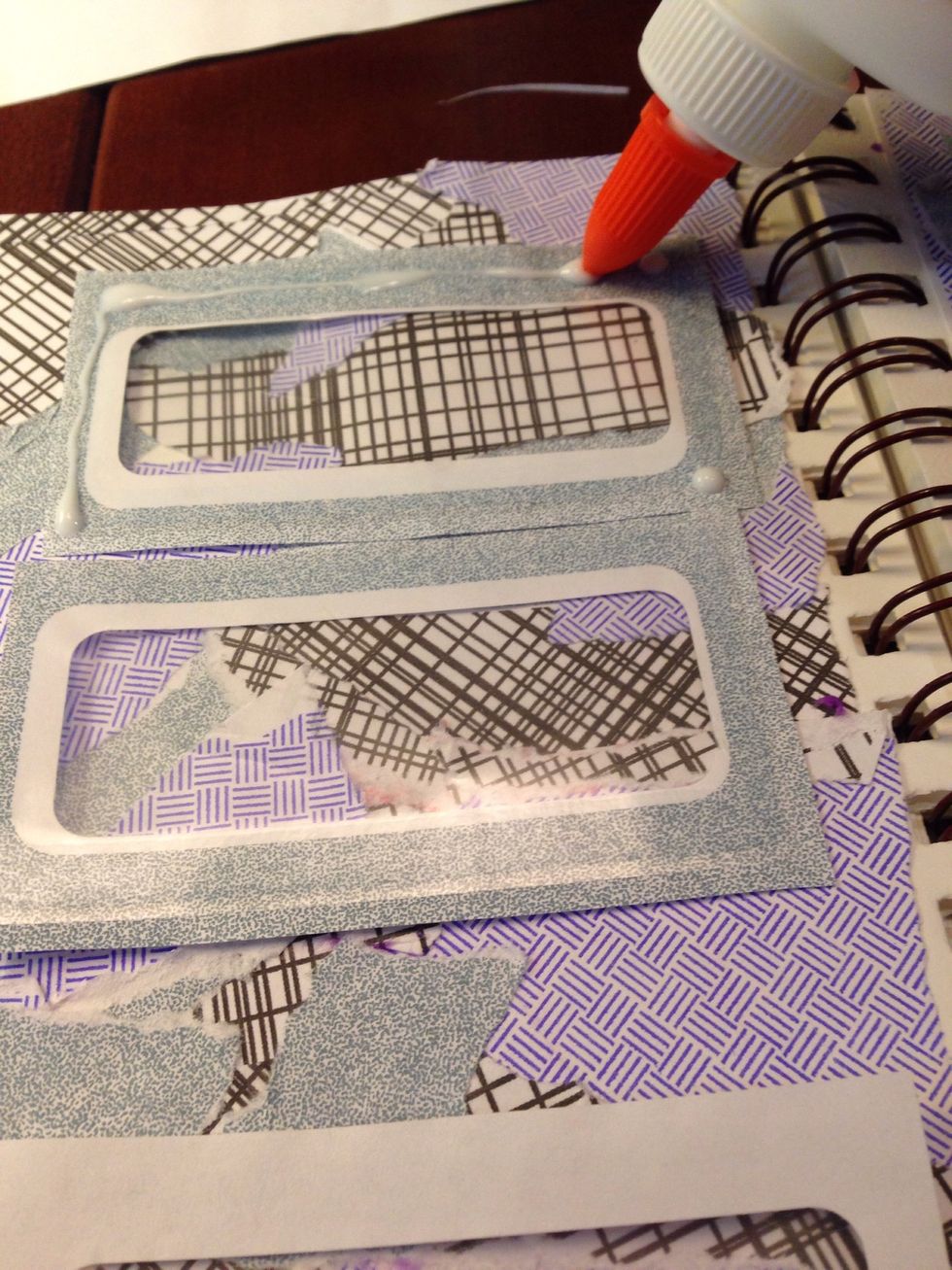 Add glue to 3 sides leaving one edge open to make a pocket.
Pockets ready to be filled.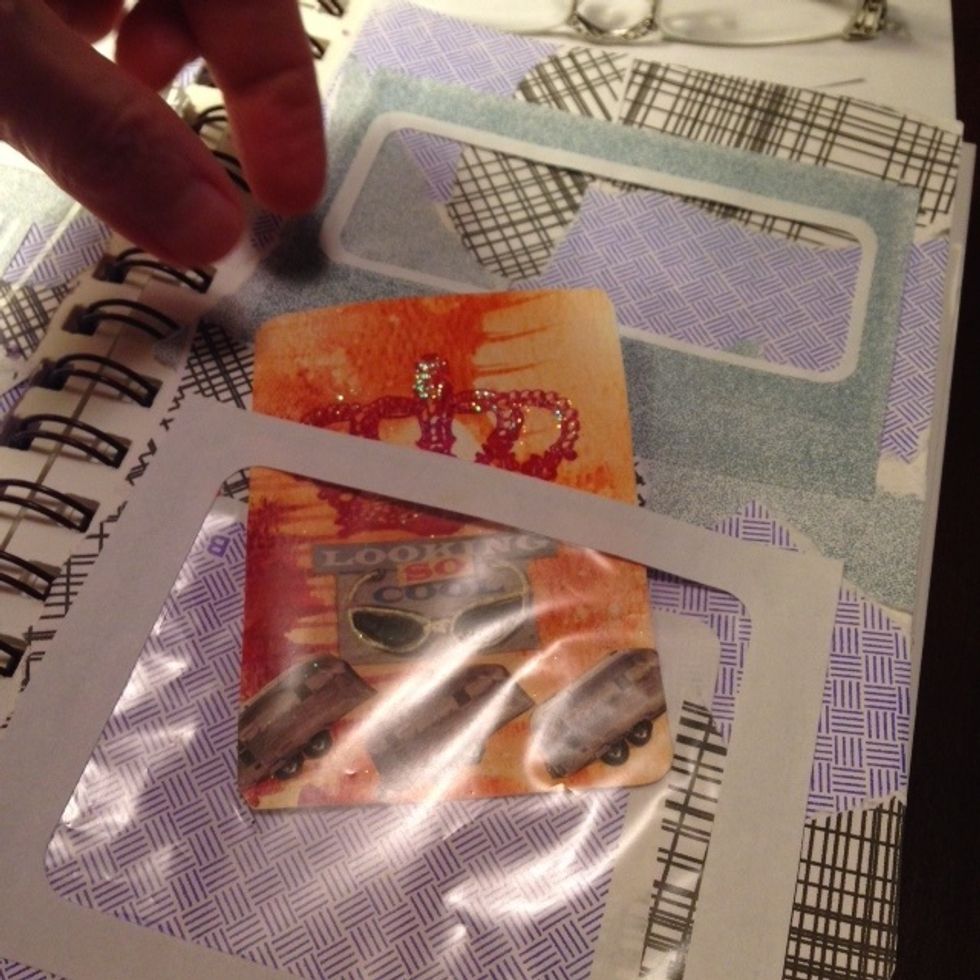 Fill pockets with artist trading cards or other collage items.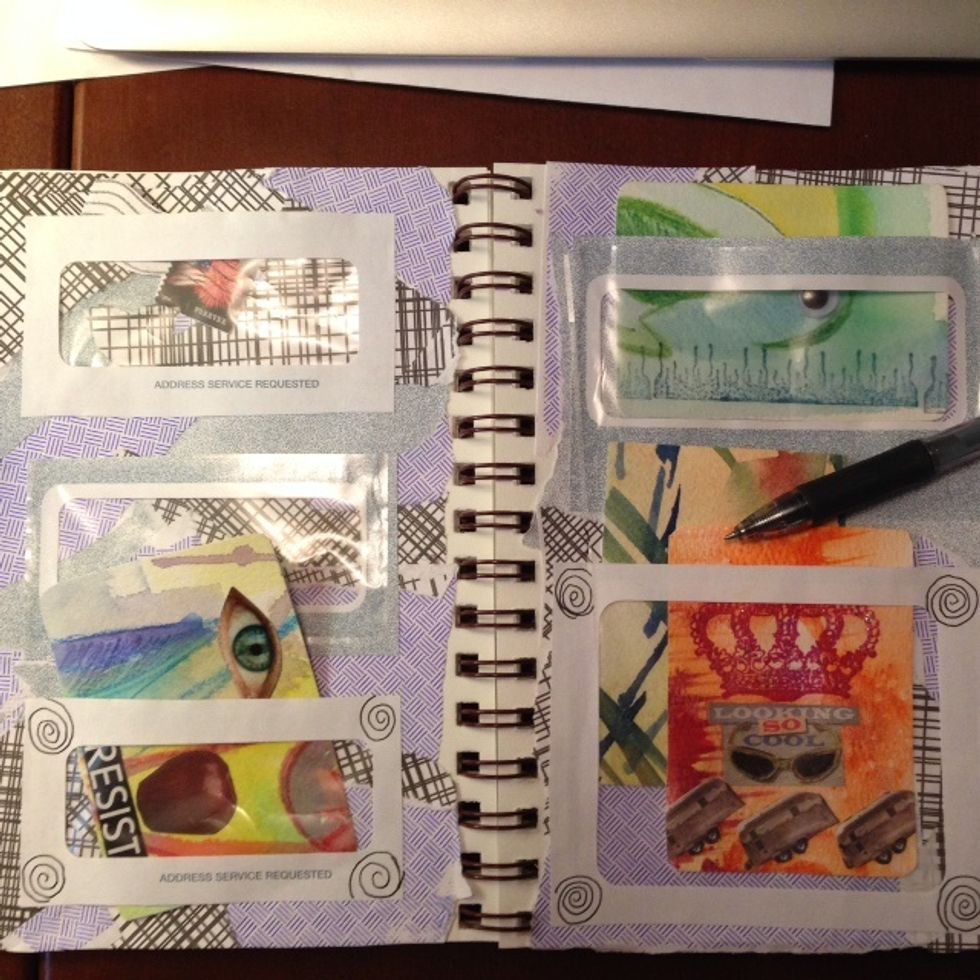 Add some doodles and designs. These pages are still underconstruction.
lots of old envelopes with patterns inside
scissors
glue stick
glue
markers
collage materials
Karen Richards
I am an artist, a teacher, and health coach. My mission is to inspire people to discover the power of their imagination. Dare to create your better life!
www.karenarg.blogspot.com