Go to quizizz.com and click Get Started to log in or create your account.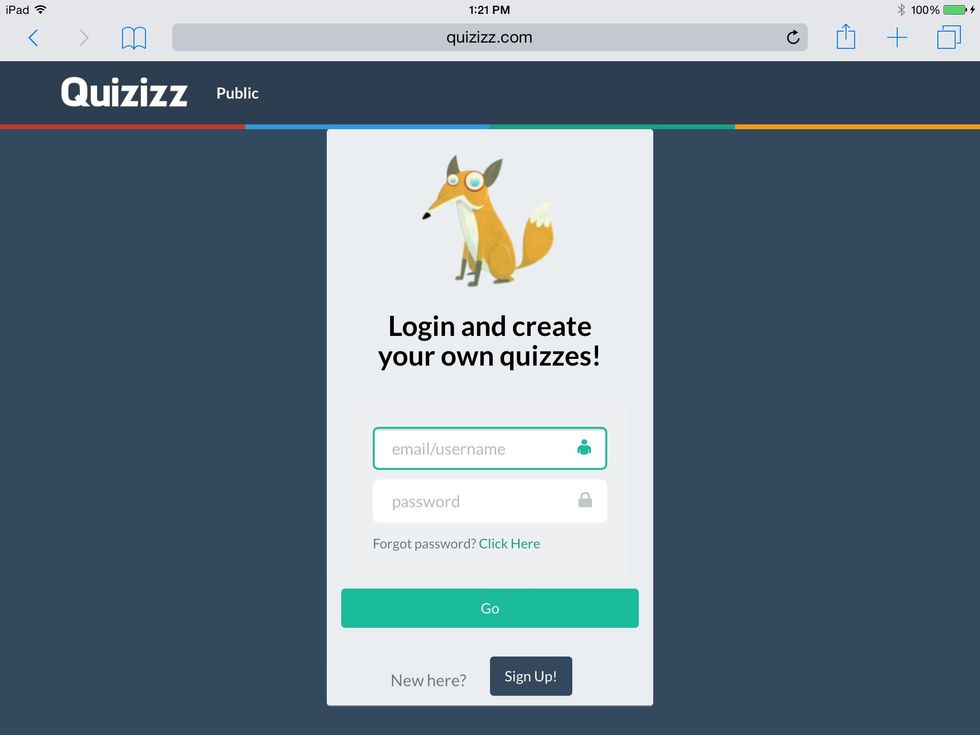 (Underneath this screen, you'll see the place where you can create a new account.)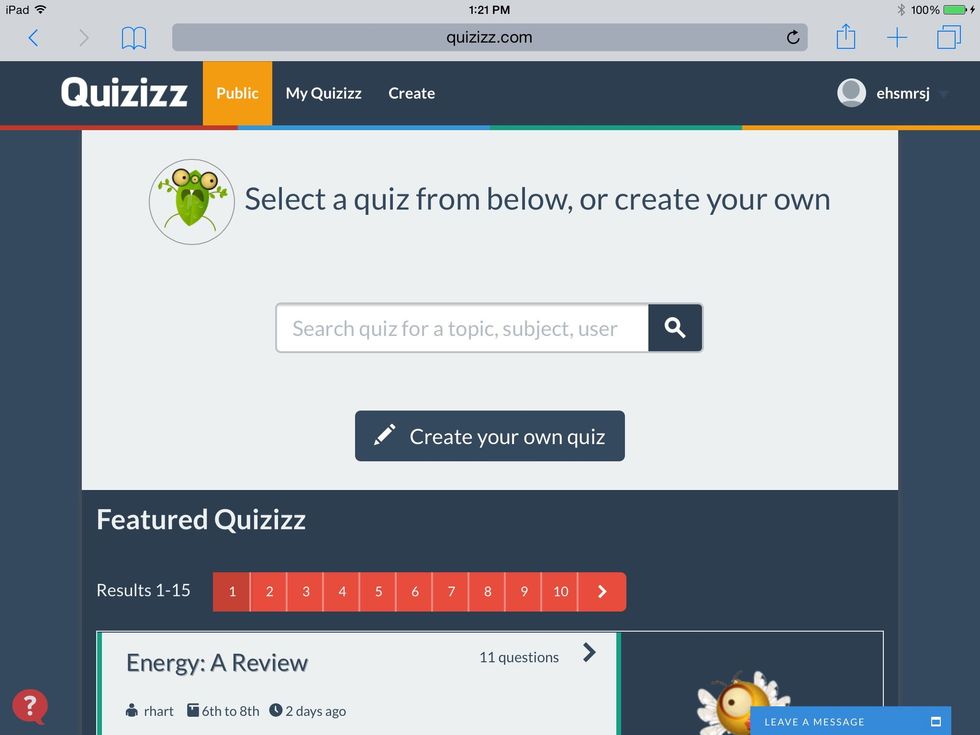 Now you can search pre-made quizzes or create your own! Search quizzes when the word Public is selected in yellow at the top.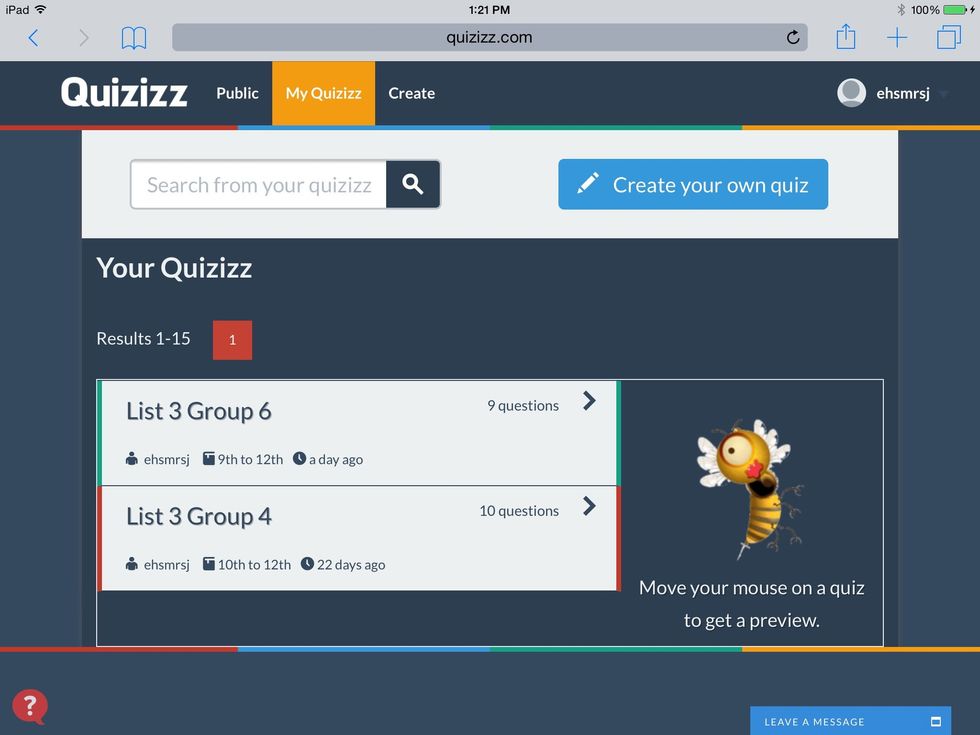 After you've made some quizzes, select My Quizizz at the top to see your list.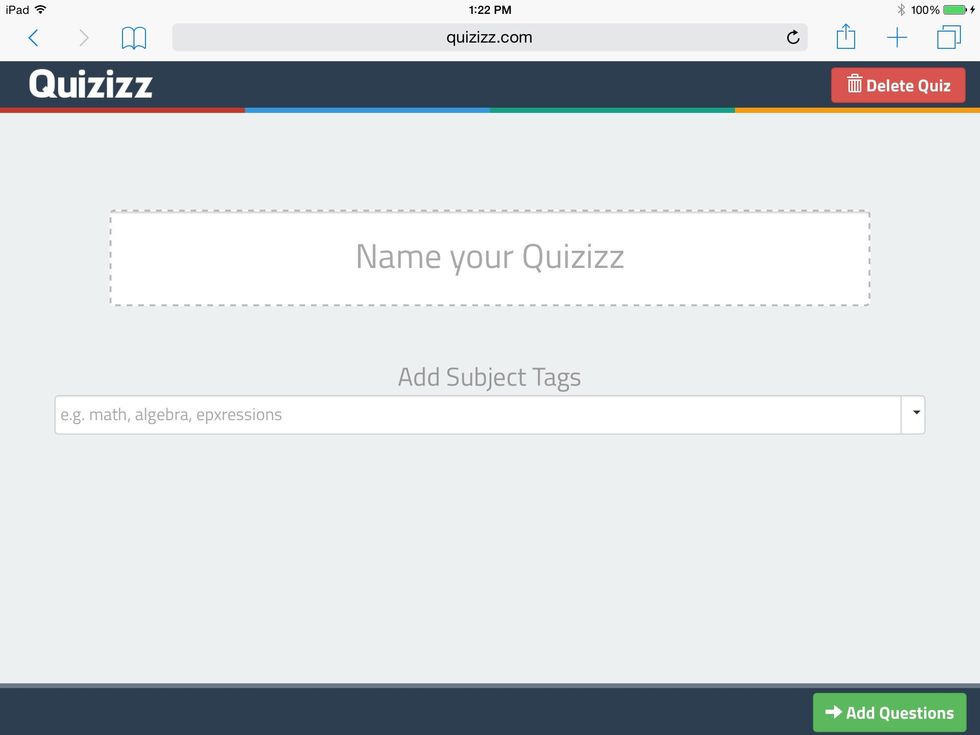 When you create your quiz, the steps will be very similar to Kahoot.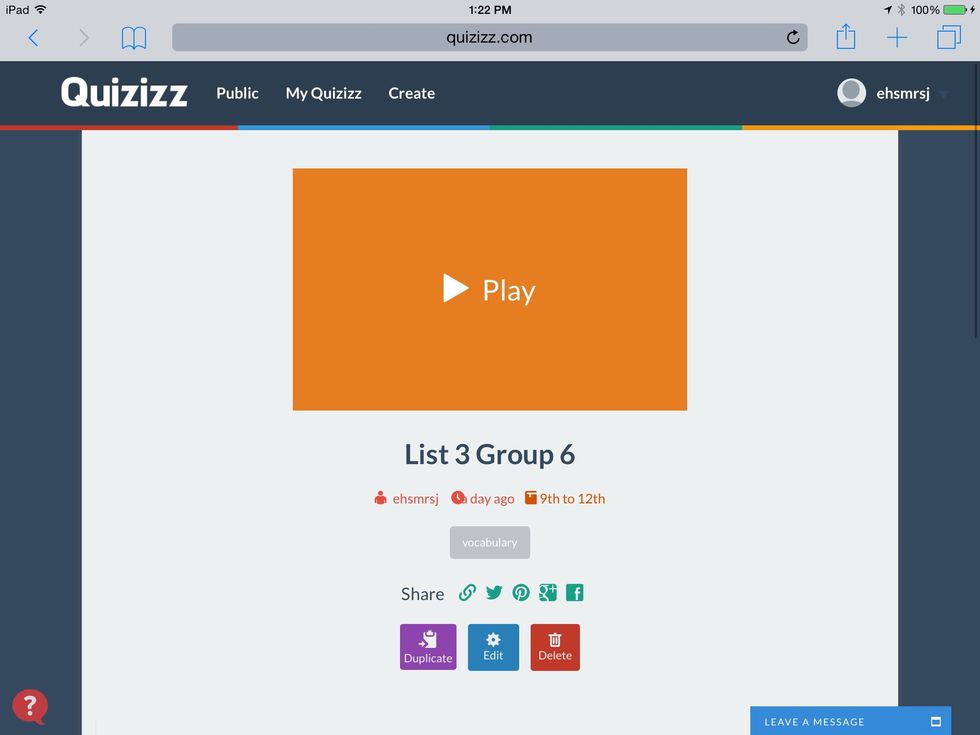 This is what it looks like when you are about to start playing one of your quizzes.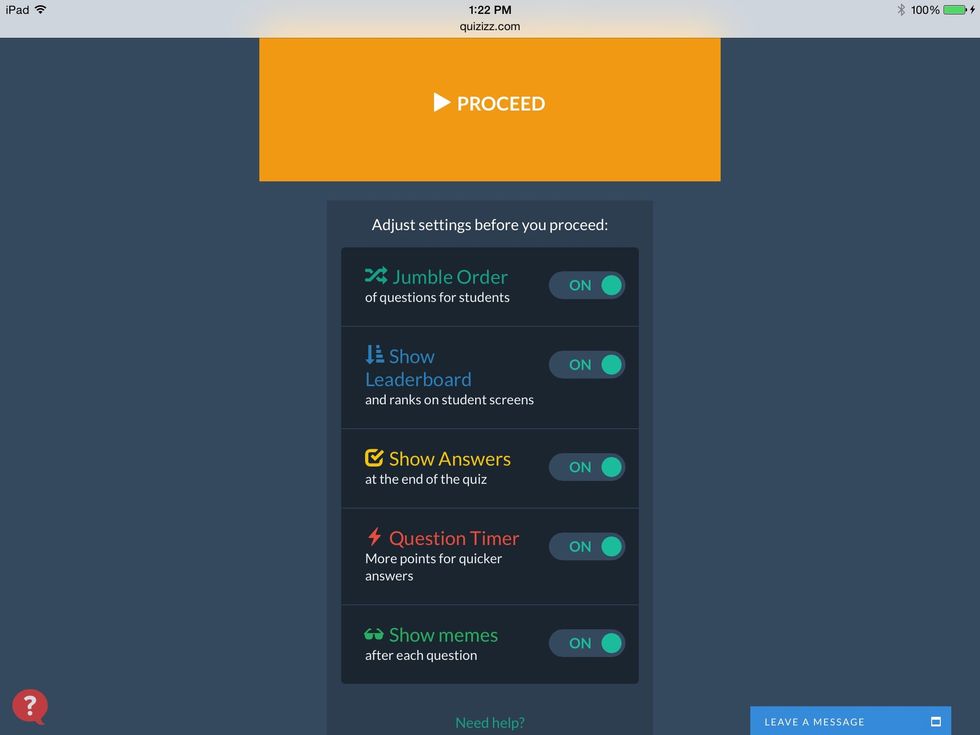 You can turn off or on several different features from this screen.
When you start the game, students join using the URL at top left at the game code top right.
At the end of the quiz, you can view or download your results. This is a fun Kahoot or Socrative alternative to add to your toolbox!
Teacher device + student mobile devices
Quizizz.com