How to use prima's rust paste in swirlydoos may add-on
Use Prima's Rust Paste in Swirlydoos May Add-On
37
You will use all three colors of the Rust Effect Paste (brown, red, and yellow) to create a rust effect on chipboard or metal embellishments.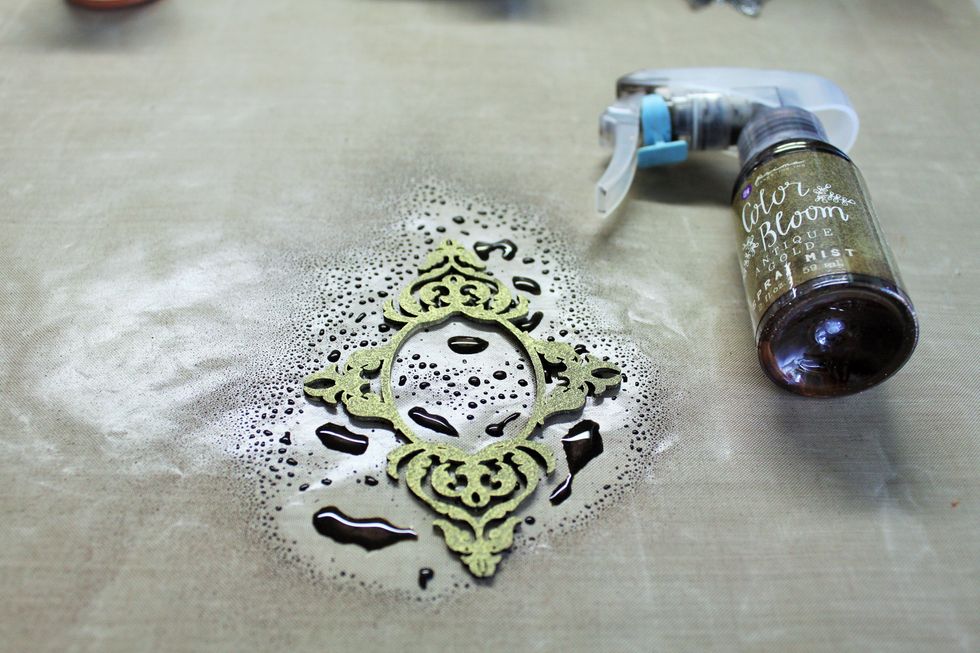 When altering chipboard pieces you may want to leave some places free of rust so use a mist to color the chippy first. You can, also, use paint or gesso.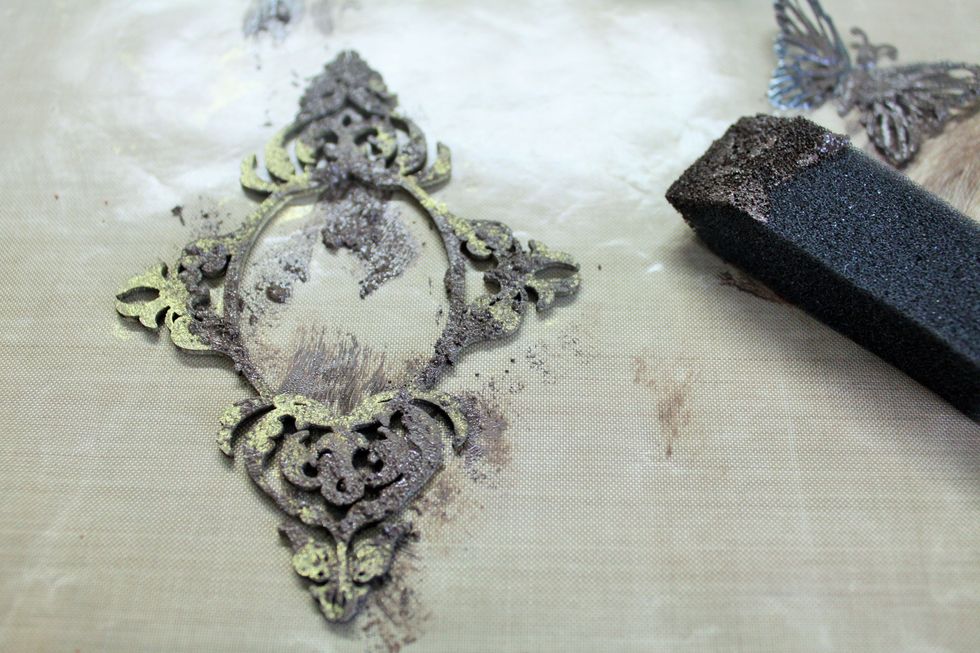 Add the brown paste randomly to your embellishment using a sponge or sponge brush. This will give more texture to your piece.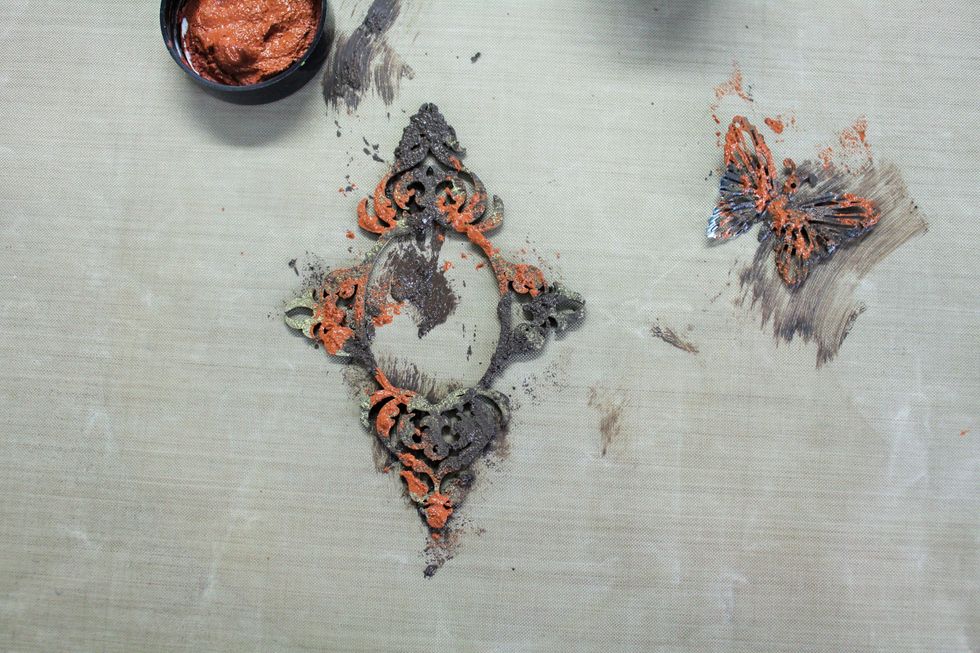 Now, use another sponge to add some of the red paste randomly to your piece.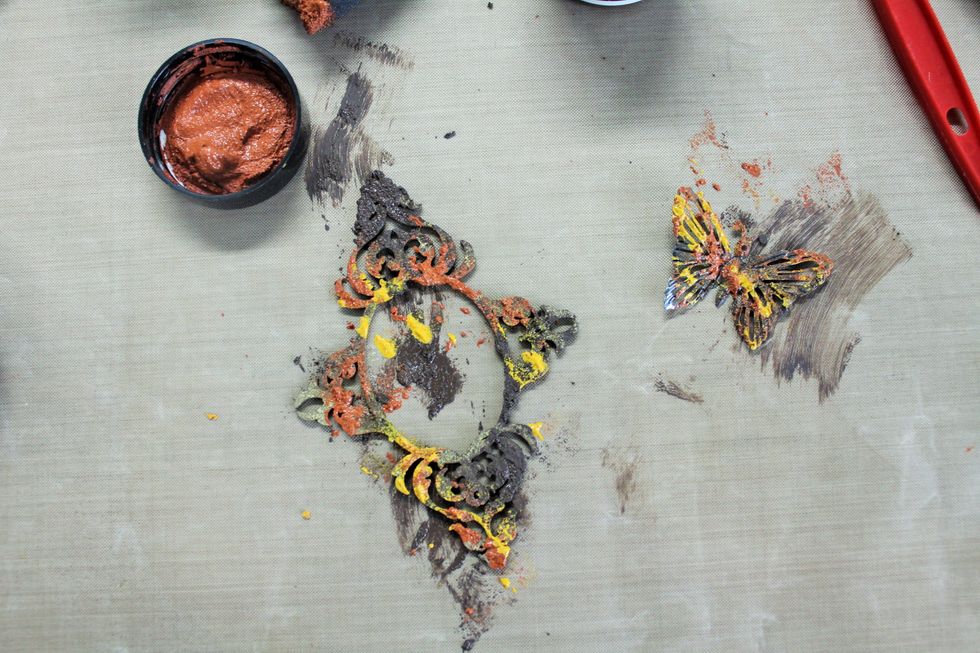 Last, add the yellow in small spots.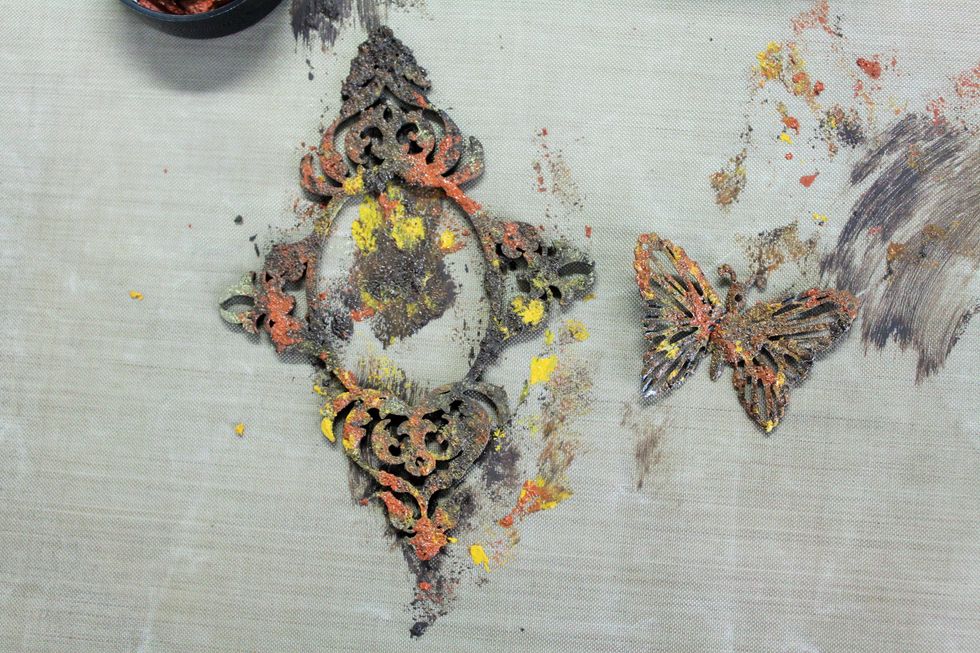 Now, you can dab the entire piece with a sponge to mute the reds and yellows. It's okay if the colors mix.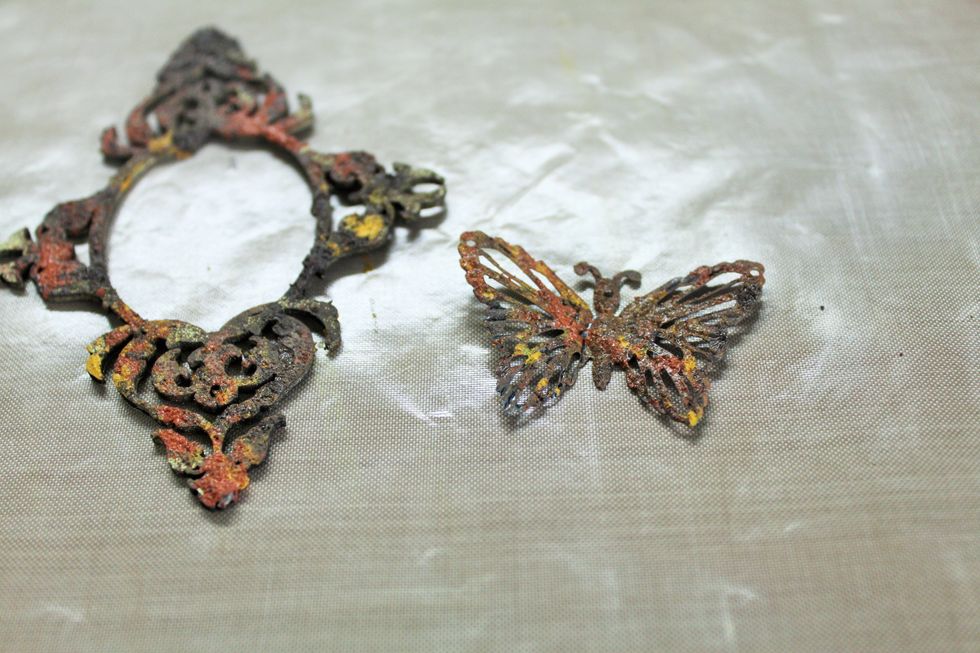 You can go back and add more texture or color until you are pleased with your embellishment. Let it dry.
3.0 sponges or sponge brushes
1.0 chipboard or metal embellishment
1.0 color spray mist
1.0 Prima Rust Paste kit