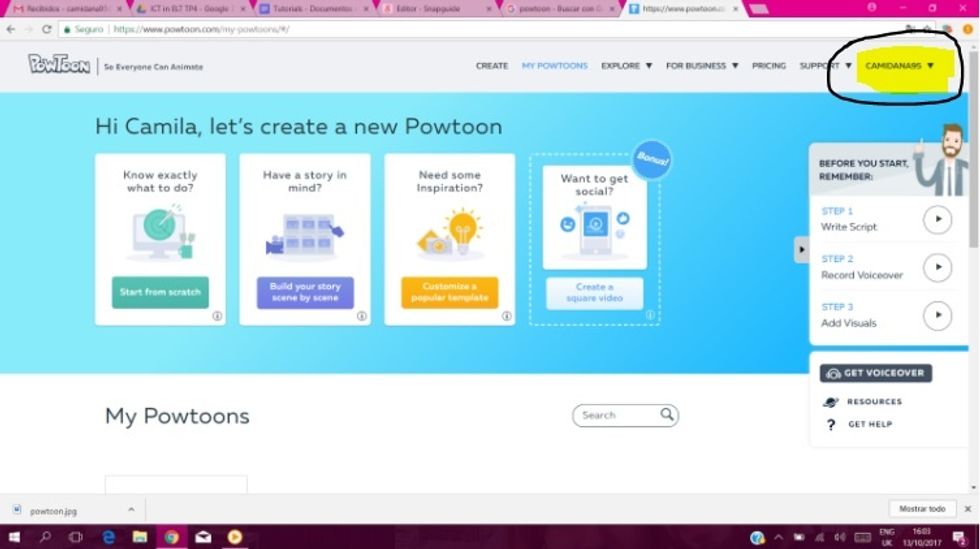 First of all, access www.powtoon.com. If you already have an account log in. Otherwise, you will need to sign up. Then, go to the option "Start from scratch" to create a powtoon.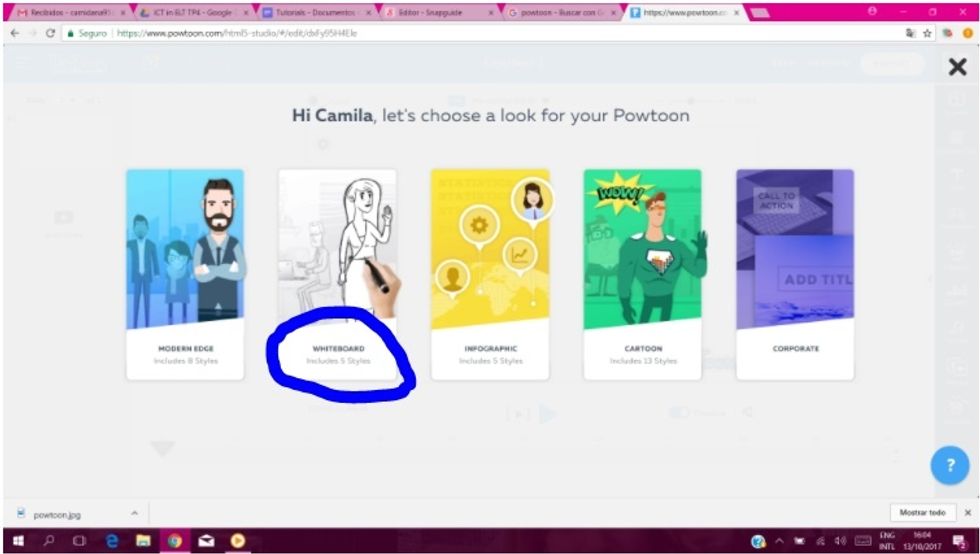 There are 5 options regarding the look of the Powtoon. In this case, we will chose "Whiteboard" but feel free to navigate through them before you decide.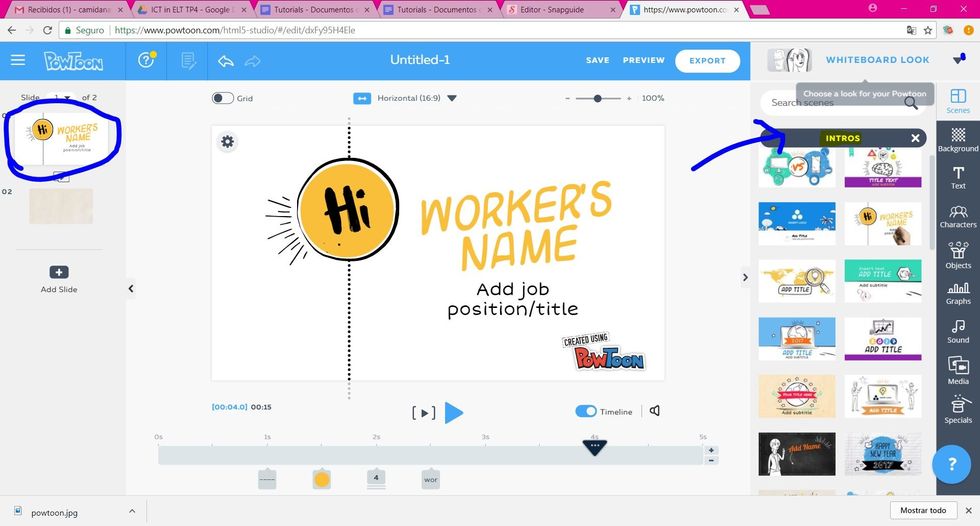 Start your first scene. Click the option "Introduction" and you will find plenty of templates which you can modify. Choose the one you like best and change the text so that it fits your purpose.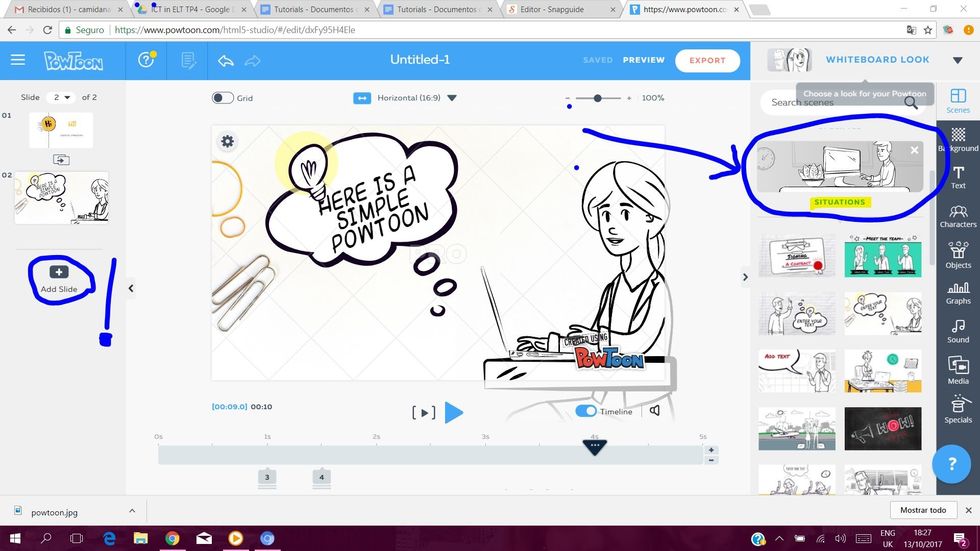 Now you can go on adding slides and choosing from the range offered by Powtoon. In this case, this scene was chosen from the option "situations". You can change the texts and other thigns you want.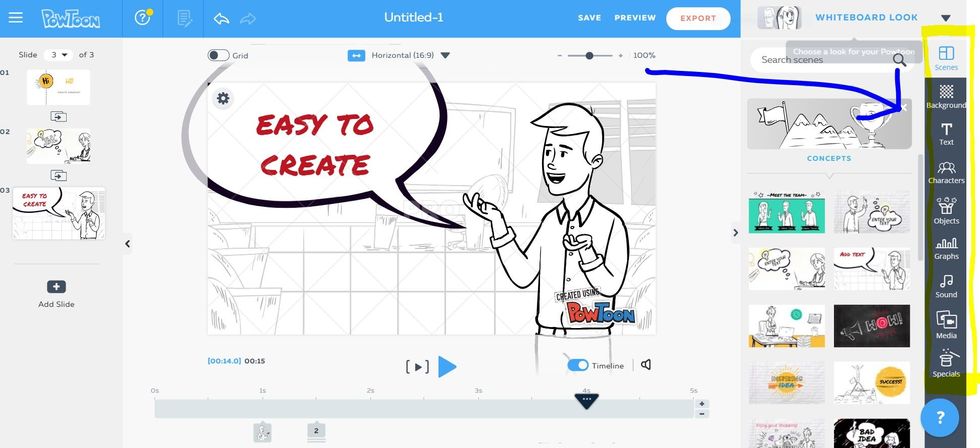 In each scene, you have the option to change the background, the text, the characters, graphs, objects. You can even add media files or choose among the special pictures in the last button.
You can also add some music to the video, record your voice or choose among the playlist offered by Powtoon. Have fun exploring the different options!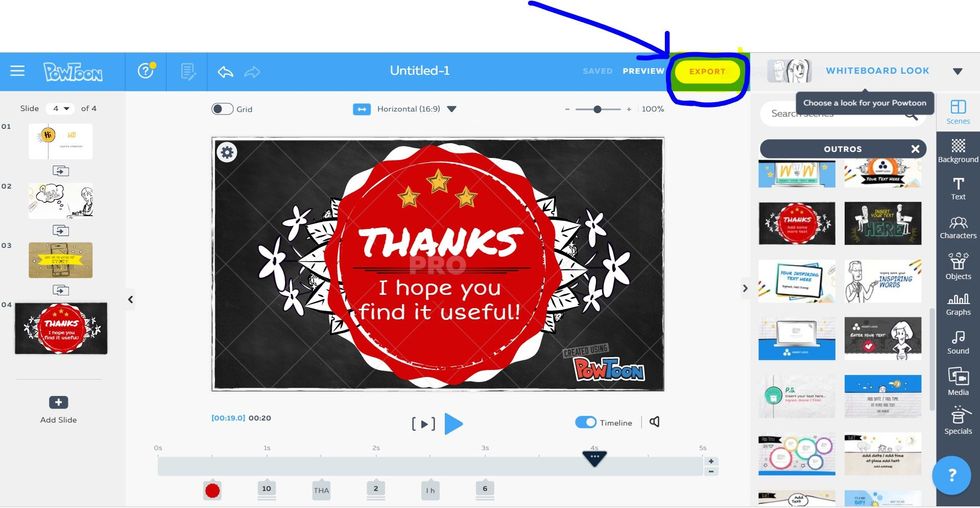 Finally, when you finish creating the slides for the video, go to "Export" in order to publish your creation or download it onto your computer.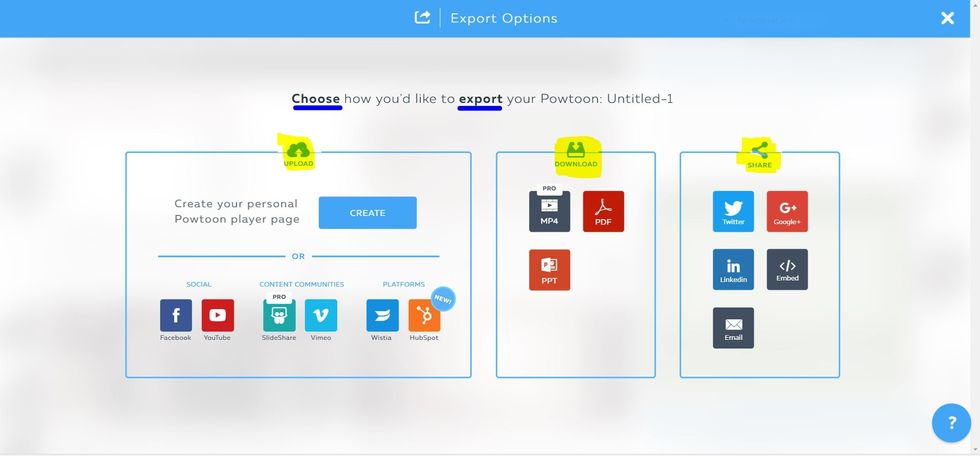 You have three options: uploading the video either on Powtoon or a different webpage, you can download it and choose the format (MP4,PPT,PDF) or you can share it in the social networking platforms.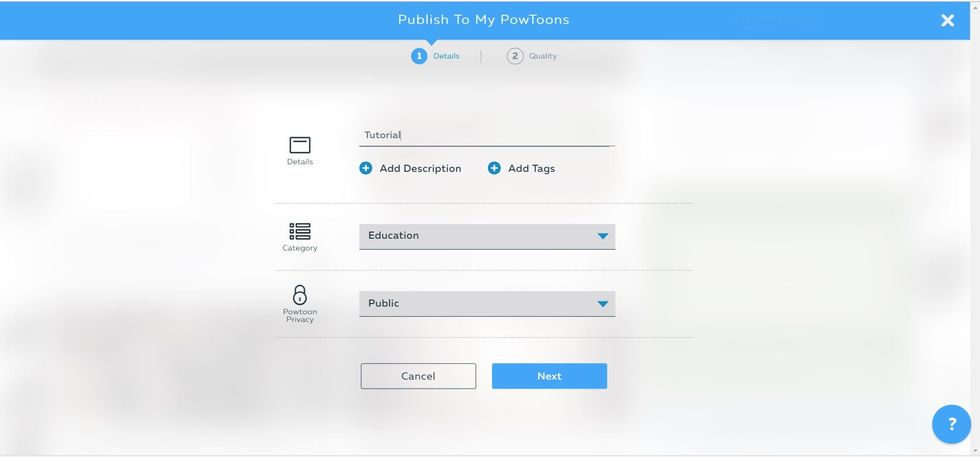 Once you choose, you have to choose the category of the video and if you pubish it in Powtoon, the privacy of it.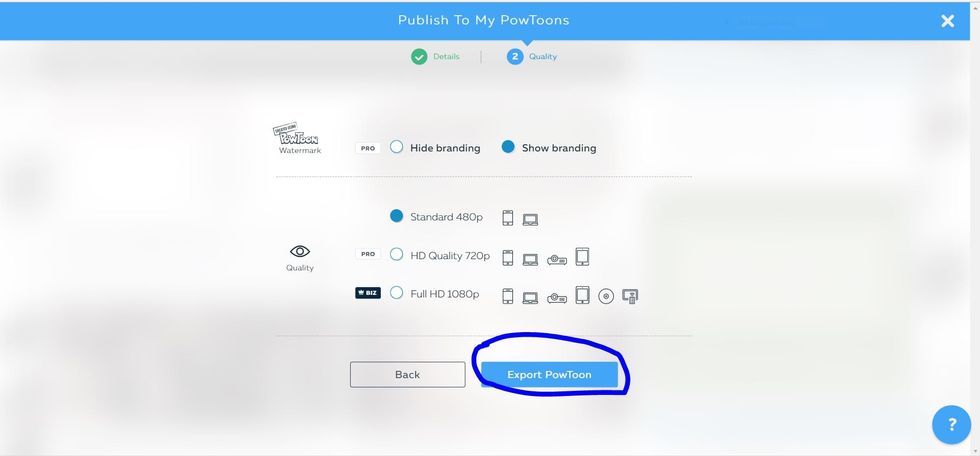 Finally, the quality of the video. There you have the suggestions depending on where you will display it.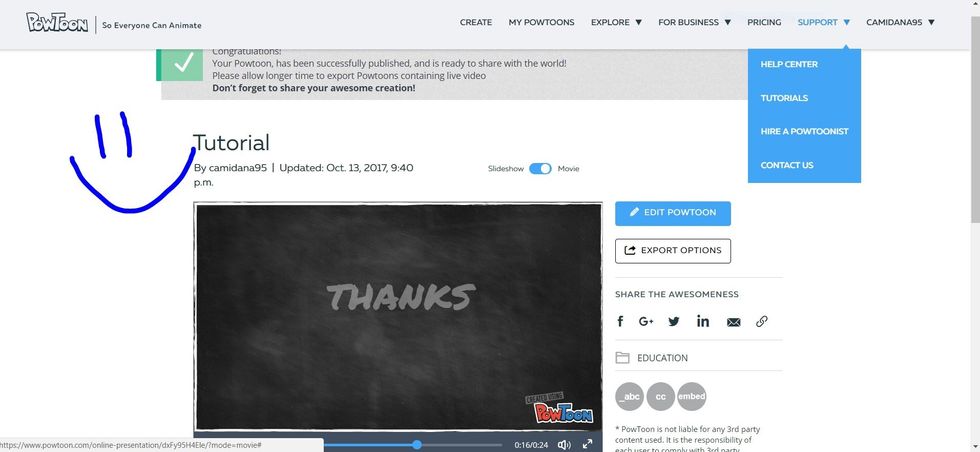 And that's it! Now you can watch your video, share it with your friends or continue editing if you consider it needs further improvement. What are you waiting to use this amazing tool?
The creator of this guide has not included tools