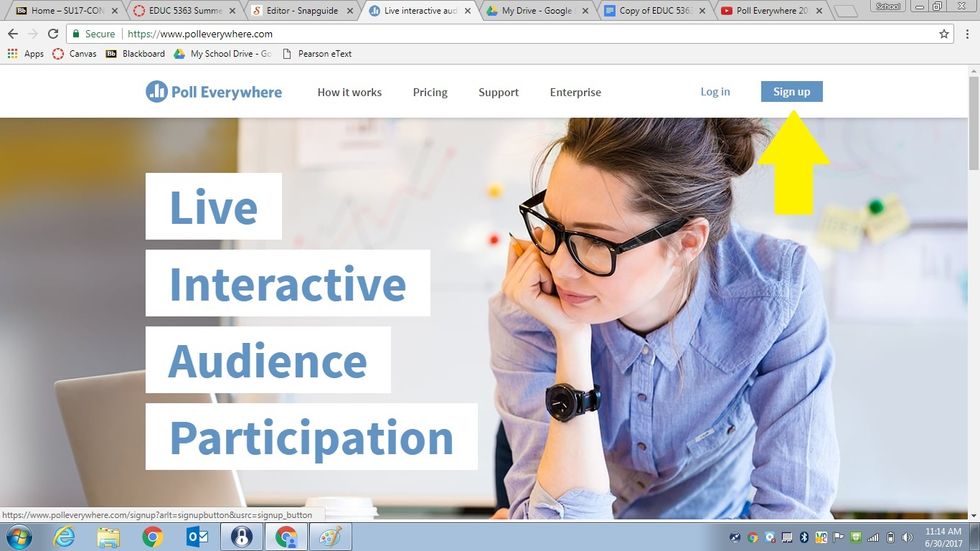 To create an account click on sign-up!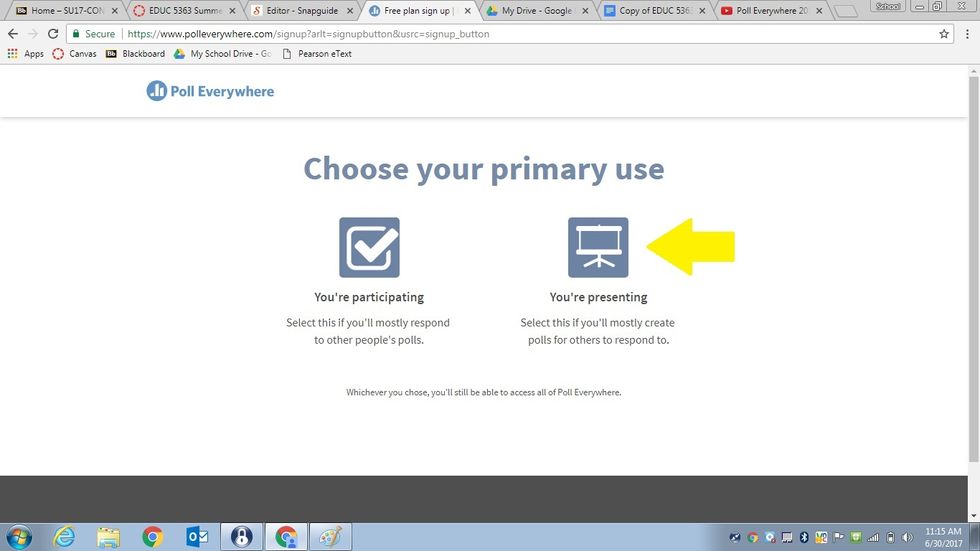 Click on "you're presenting"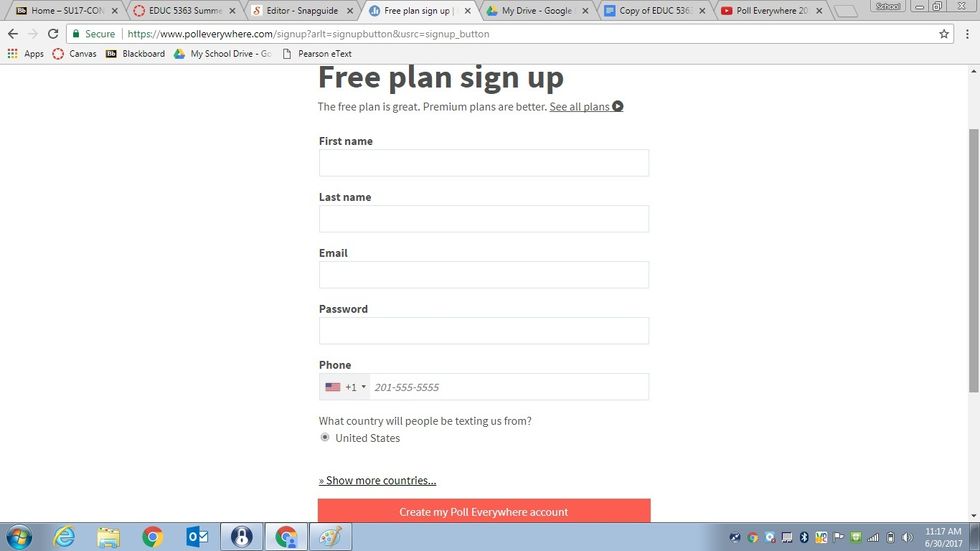 You will be brought to this screen. You can fill out this screen or click on "see all plans" to choose the best plan option for you.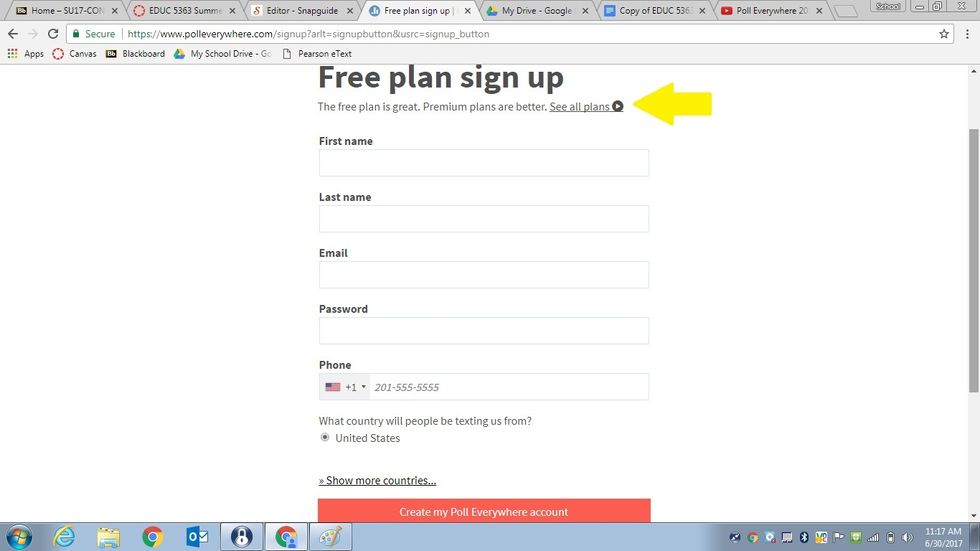 To view the other plan options, click on "see all plans".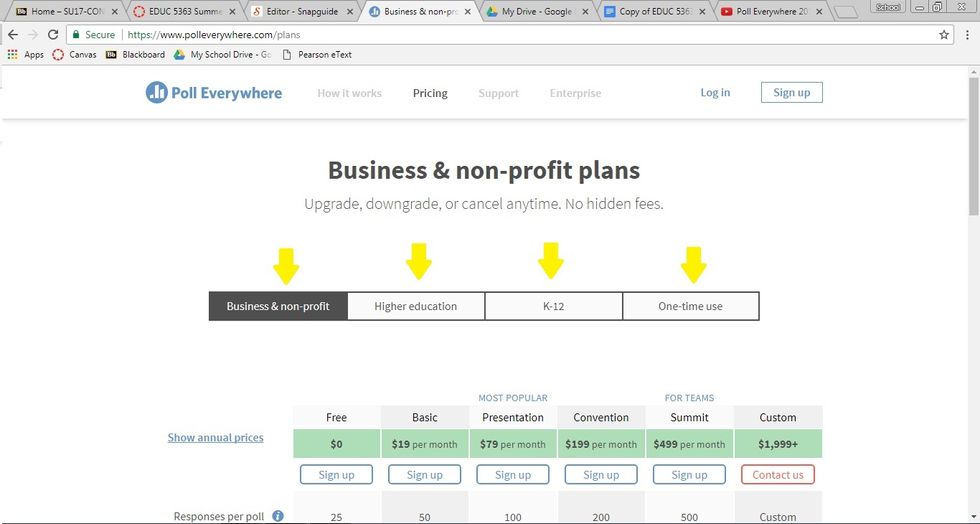 Click on the option that best matches your situation and create an account.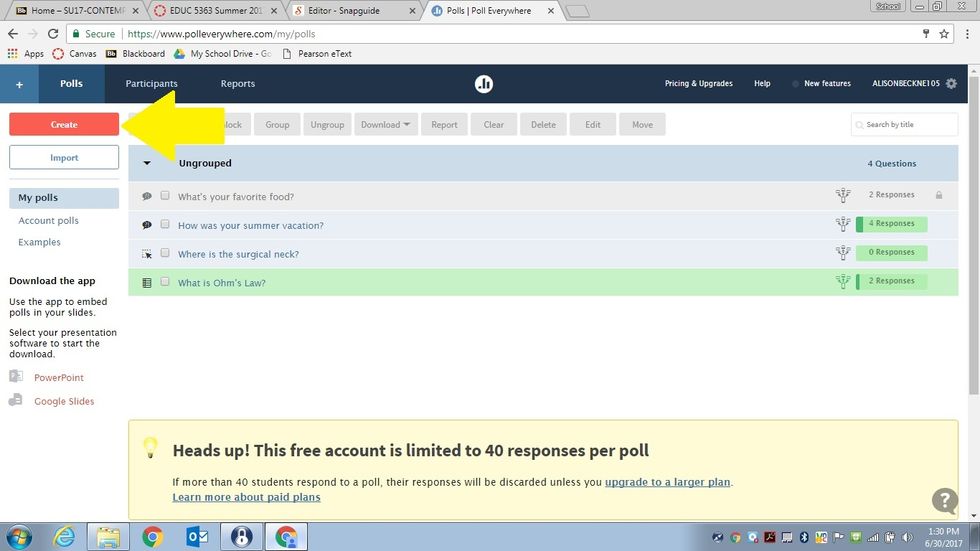 After you have created an account, you will be brought to your home screen. To make your first poll, click create.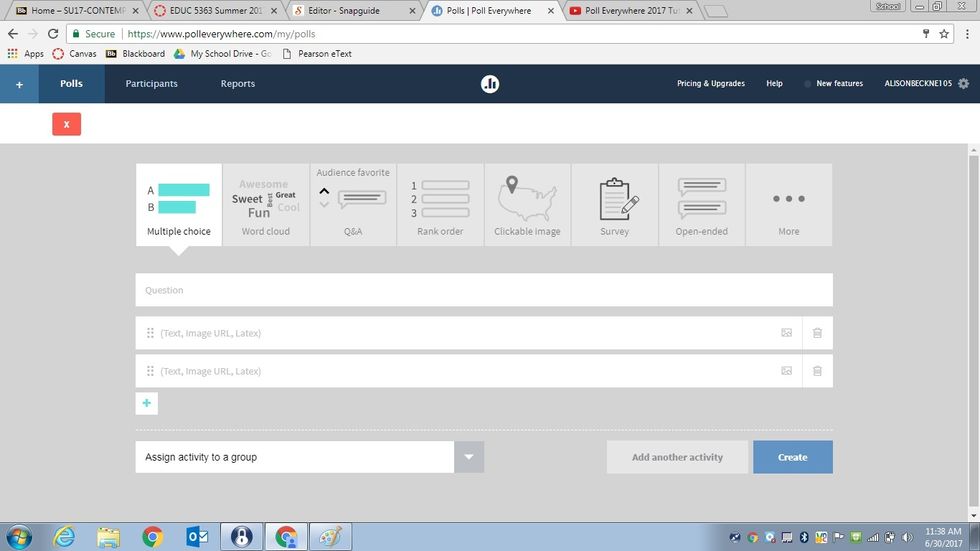 Here are your different poll options. For multiple-choice, the participants choose from the responses you provide.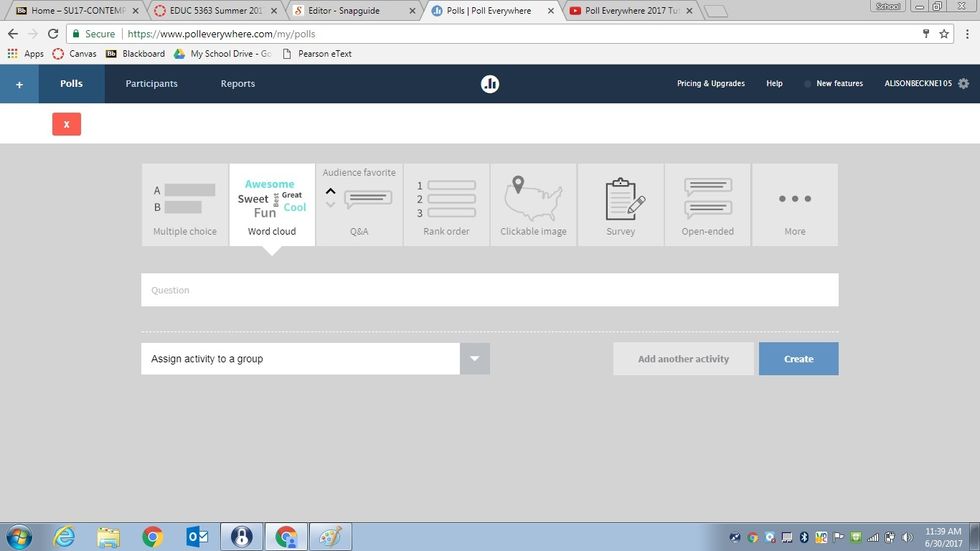 Word cloud, Q&A, or open-ended questions: All three require you to just enter the question or prompt. The participants answer.
Rank order: Participants rank the response options you provide. The results will then show as an overall rank of the on a bar or column graph. This activity only allows web responses.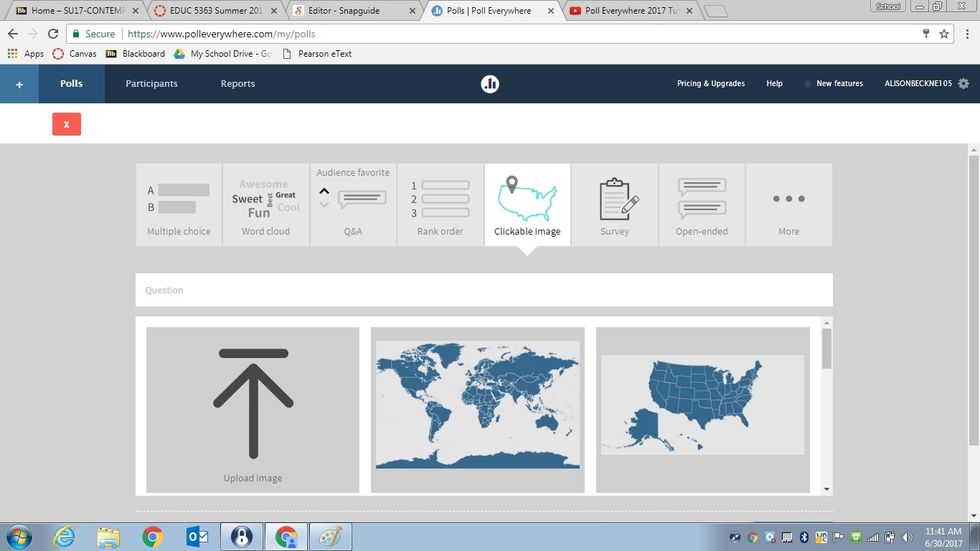 Clickable images: The participants click anywhere on an image to vote. You can even specify regions to count clicks in specific areas.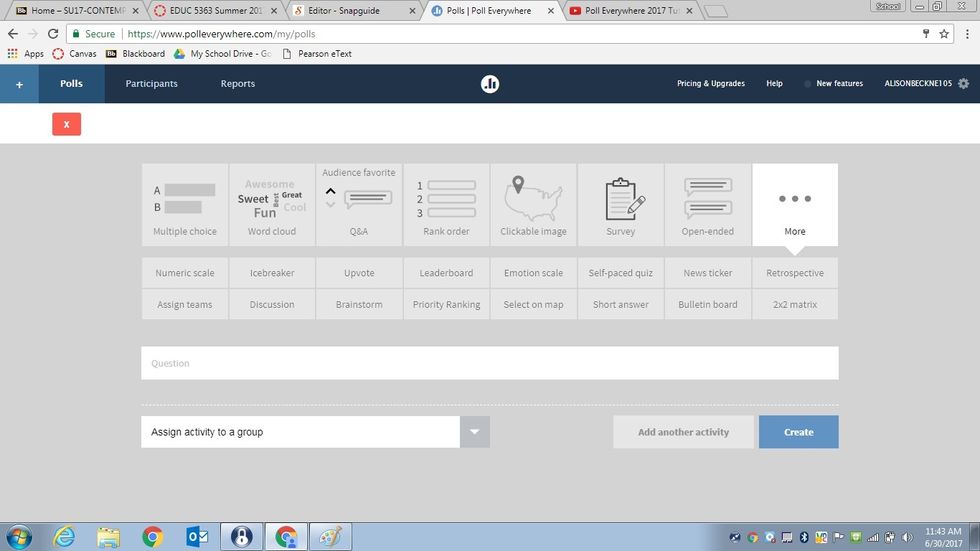 If those seven options are not what you are looking for, just click on more!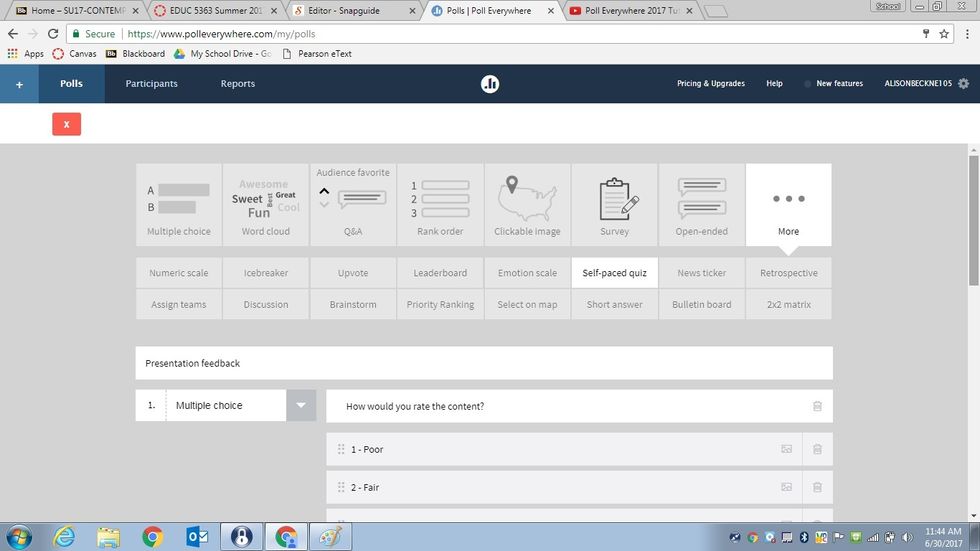 You can click on any of the options and enter questions. Self-paced quiz allows for multiple questions all in one poll!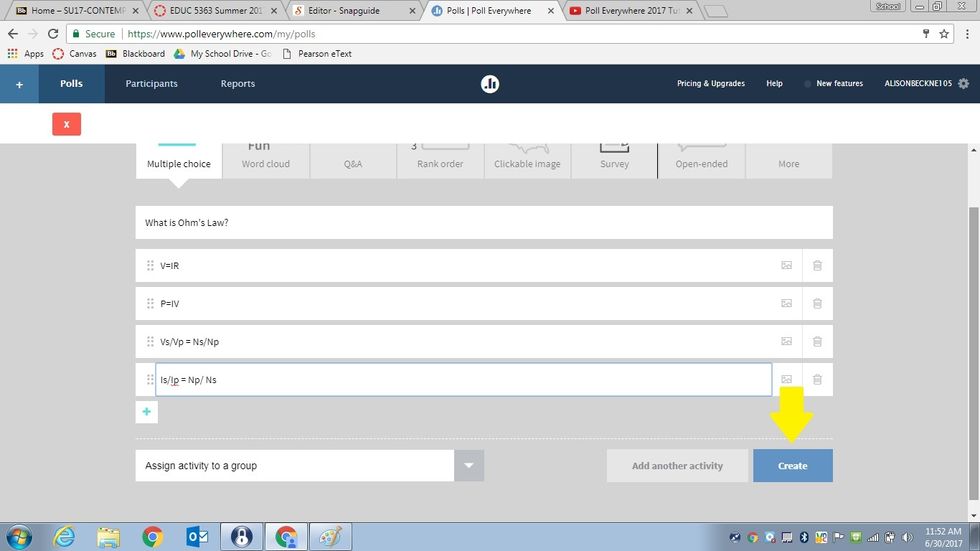 Once you have selected your poll option and typed your questions, you are ready to hit create!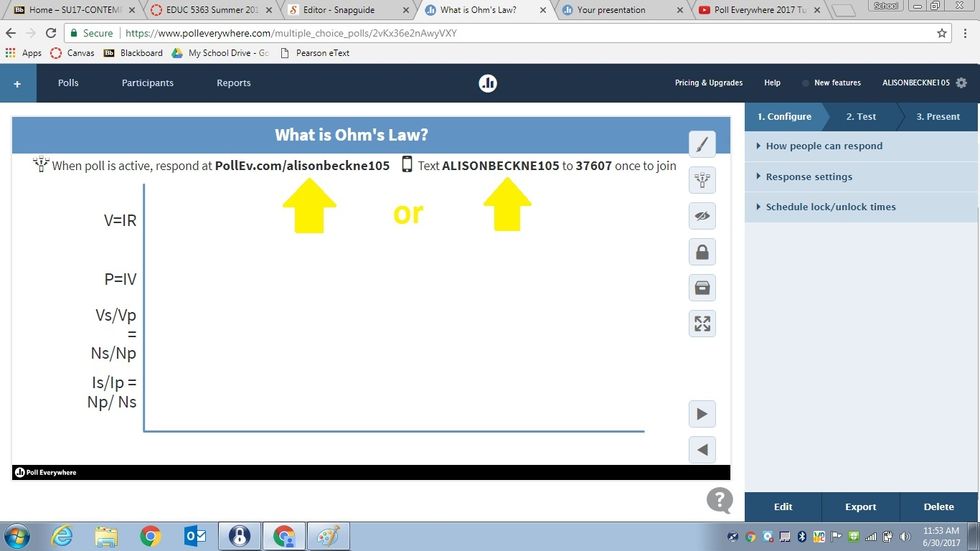 You will share the link to those with access to the internet or the text option to those with non-smart phones.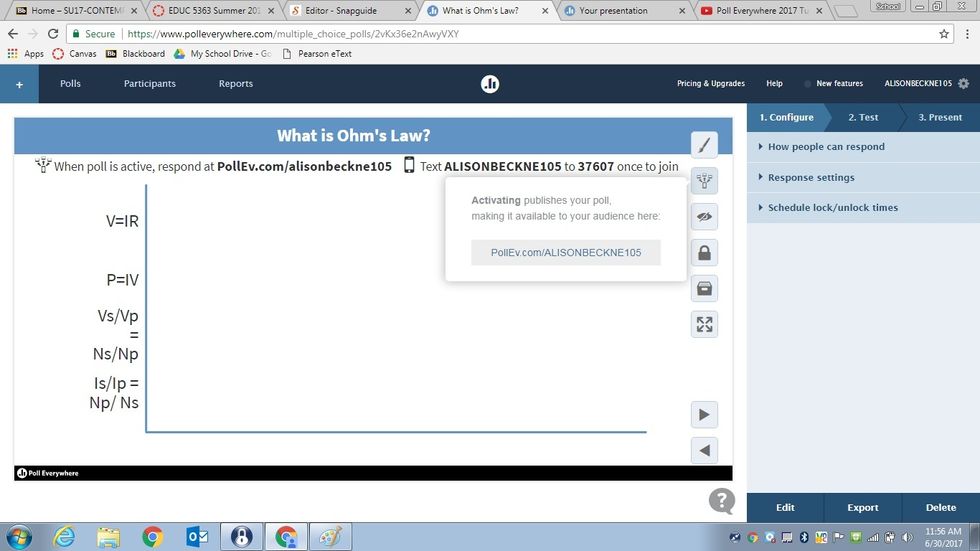 Click this option if you are ready to activate. There are options to edit first if you'd like.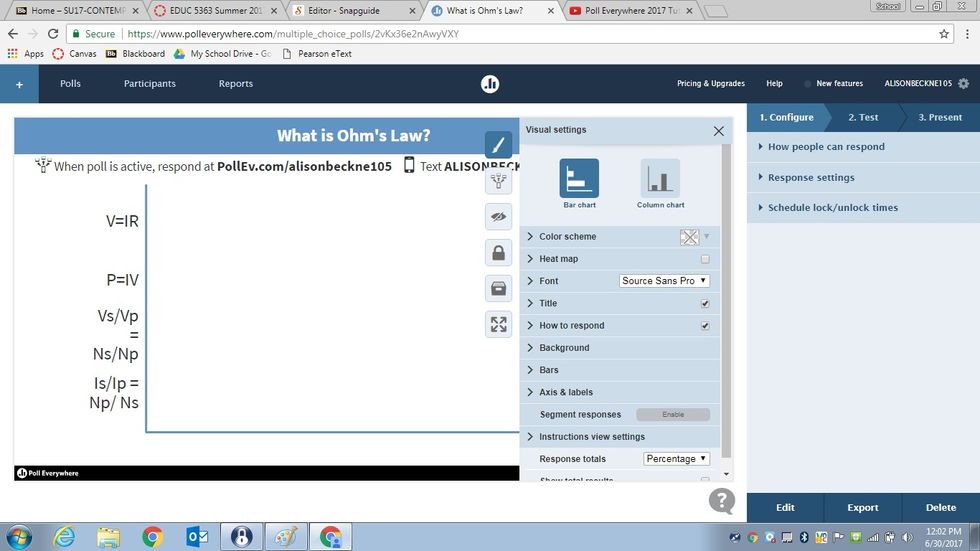 The paint brush is where you can edit the visual settings. The eye is if you want to see the chart or not. The lock is to lock the poll. The file clears poll results. The bottom is full screen.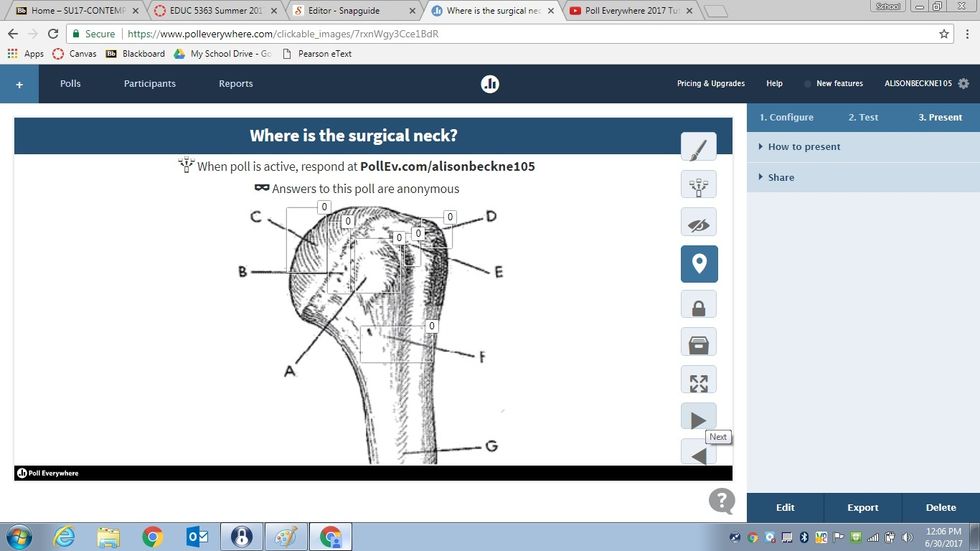 When you have multiple quizzes, you will also have arrows if you would like to move to a new poll.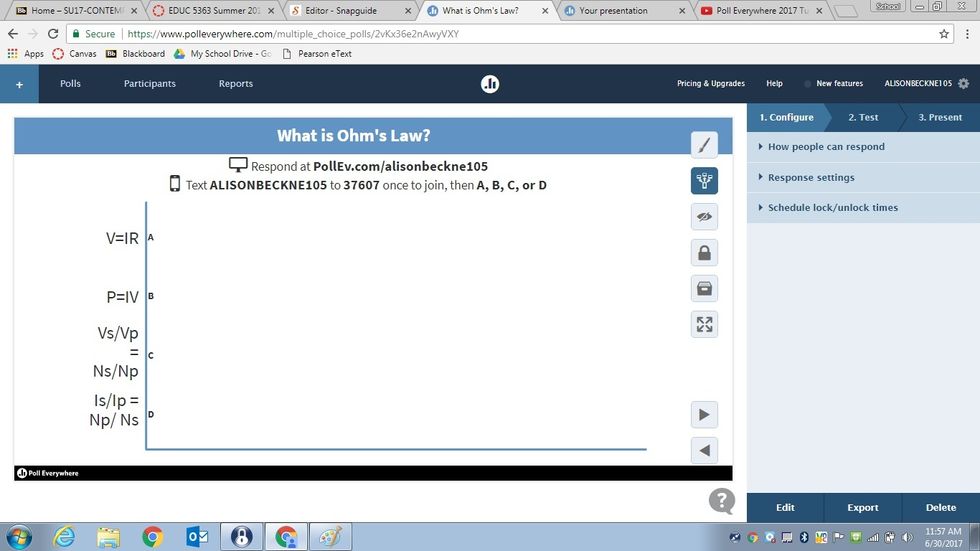 Your configure options are to the right of the screen.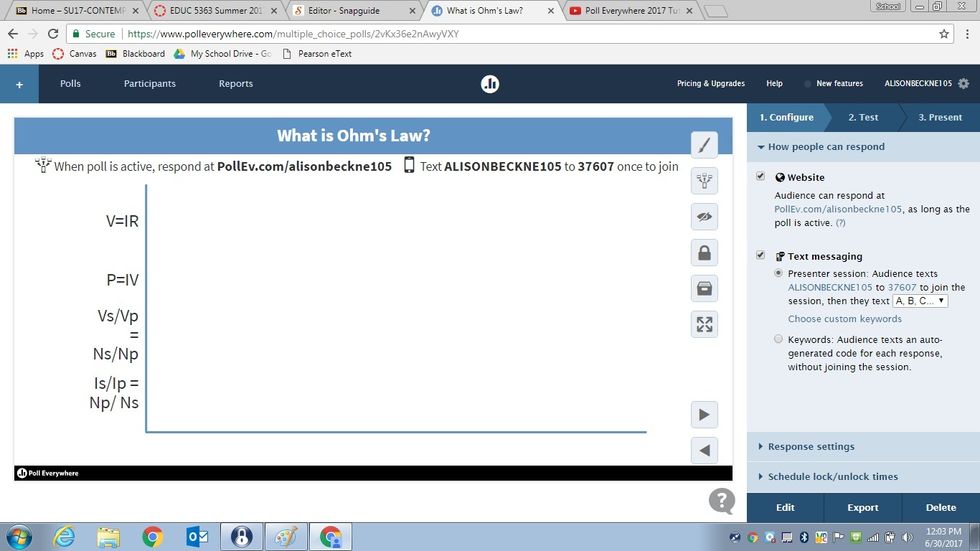 Just click on the options to expand them.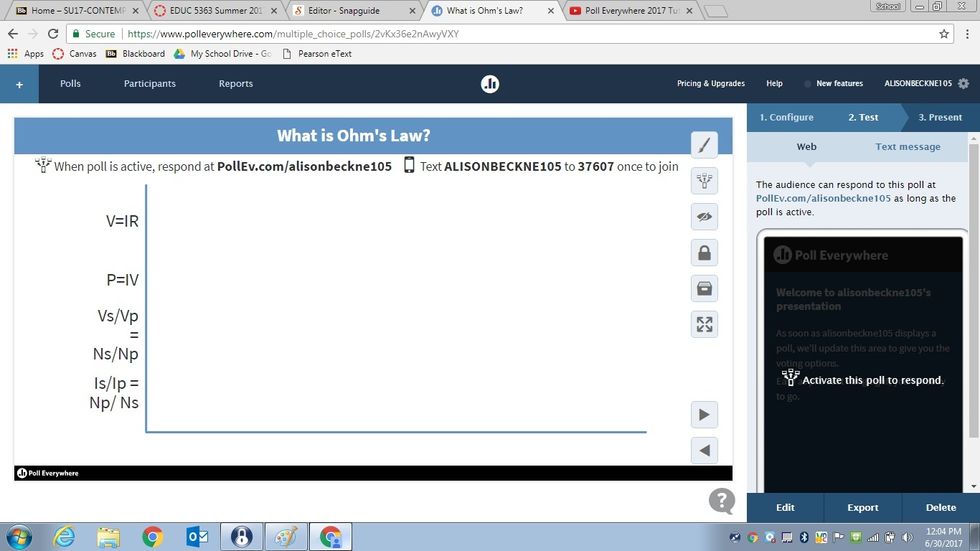 Click on test to preview your poll.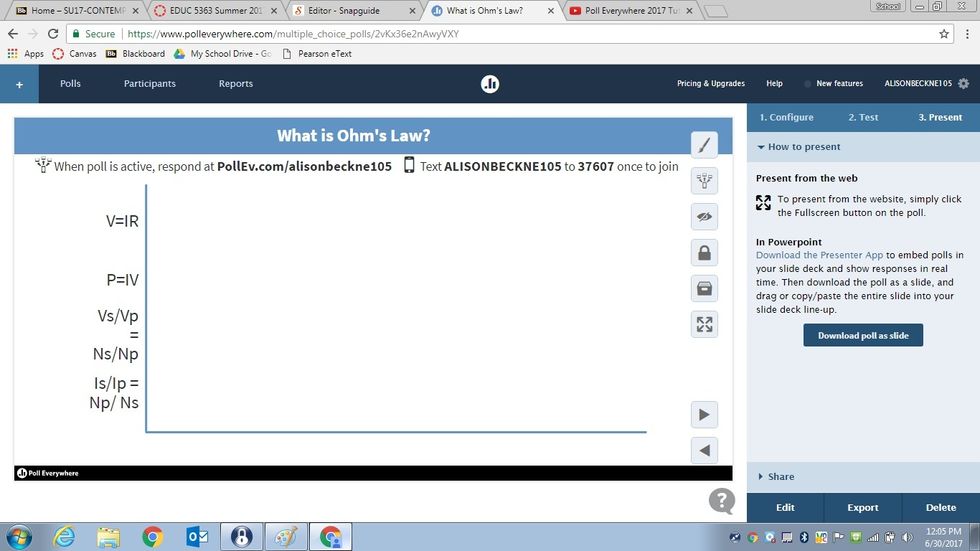 You also have present options. You can launch straight from this page or input this poll into a presentation.
This is the screen your participants will see until you launch the poll.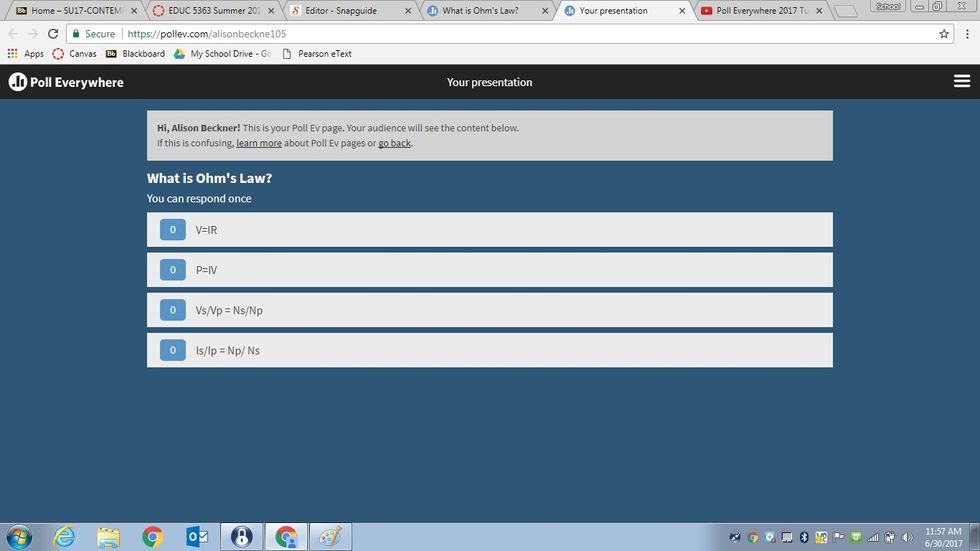 This is what the participants computer screen looks like once it is launched.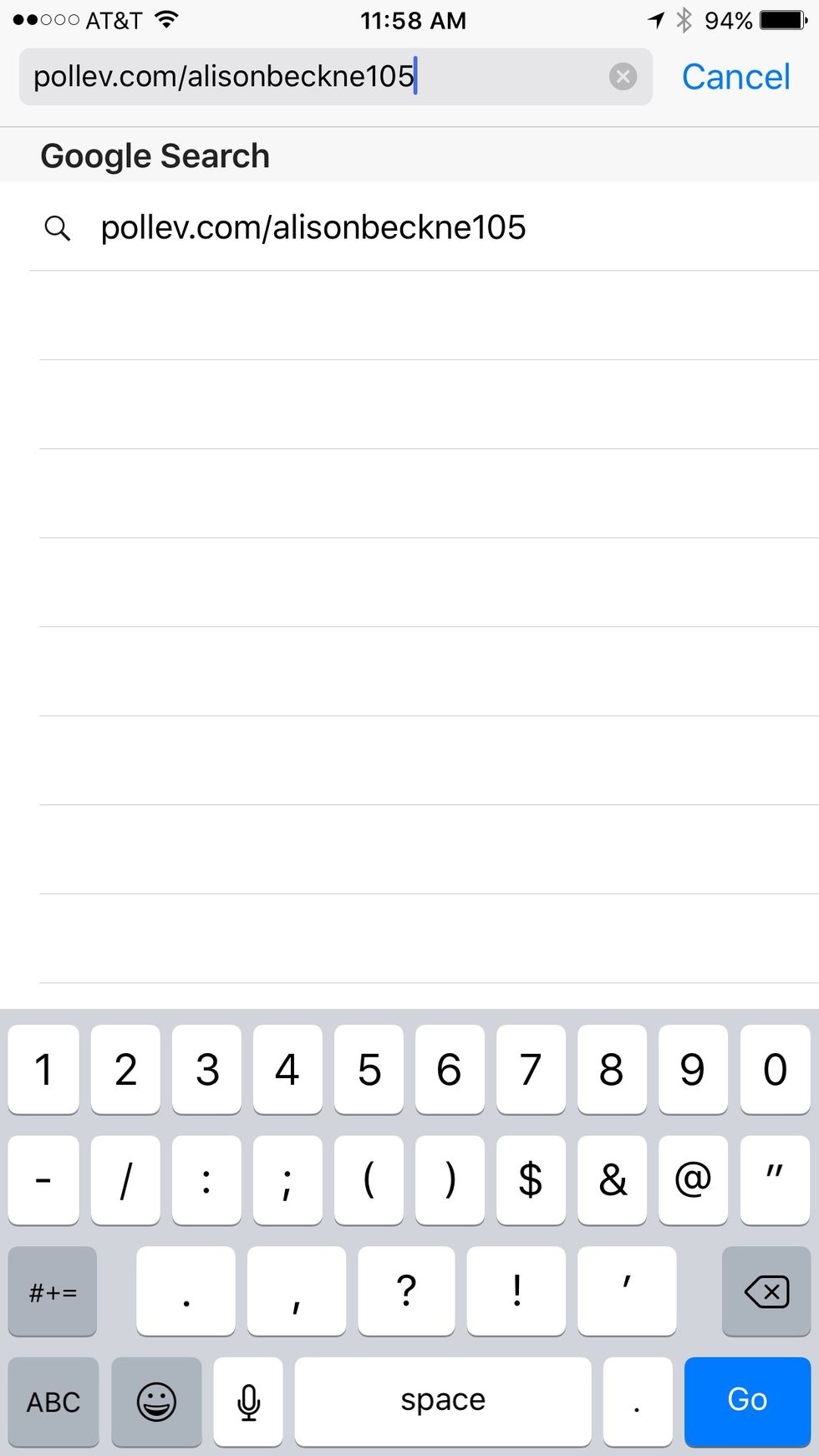 To view this poll on a phone, type it into your internet search bar like shown.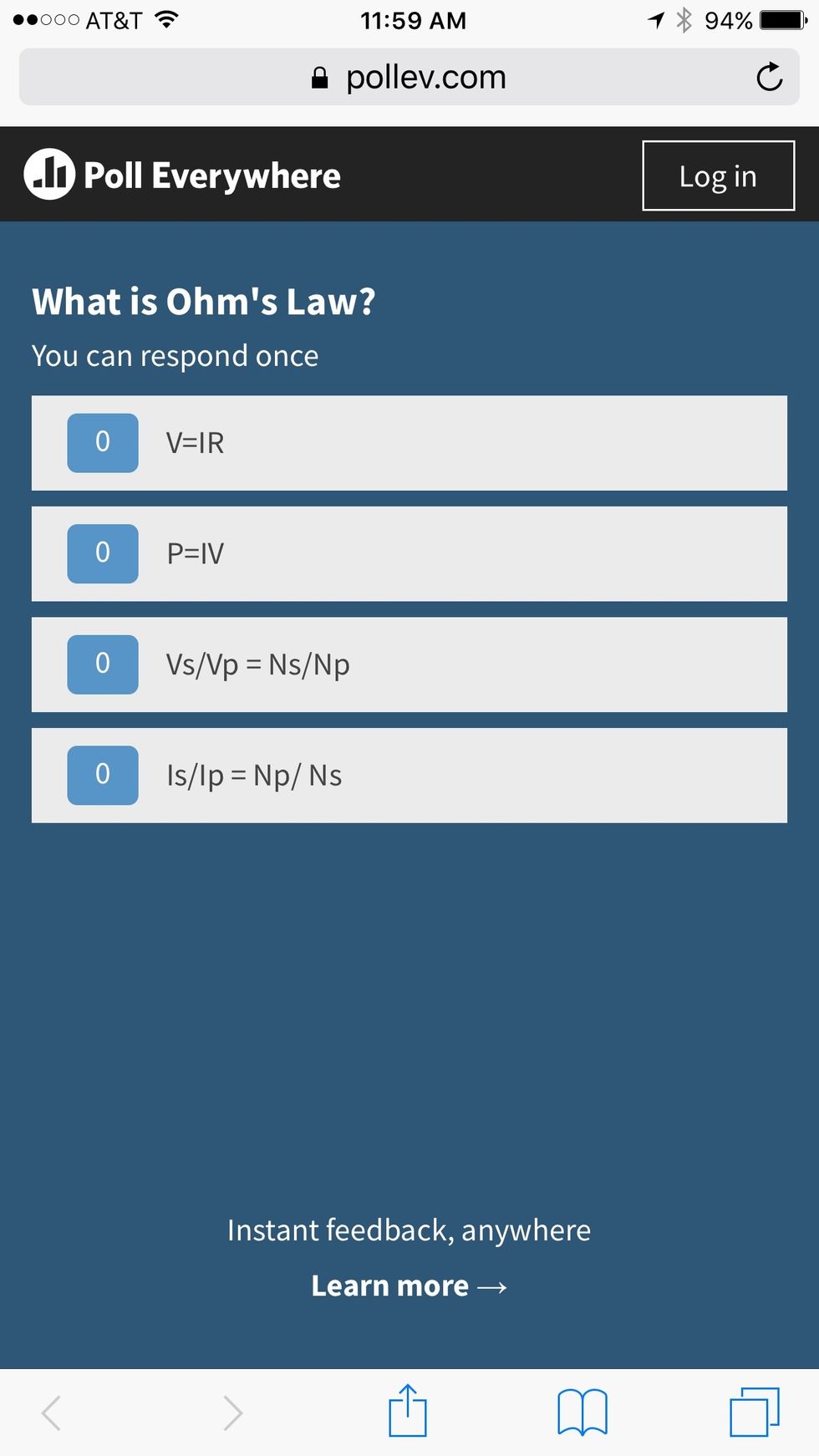 This is how the poll appears on a smart phone.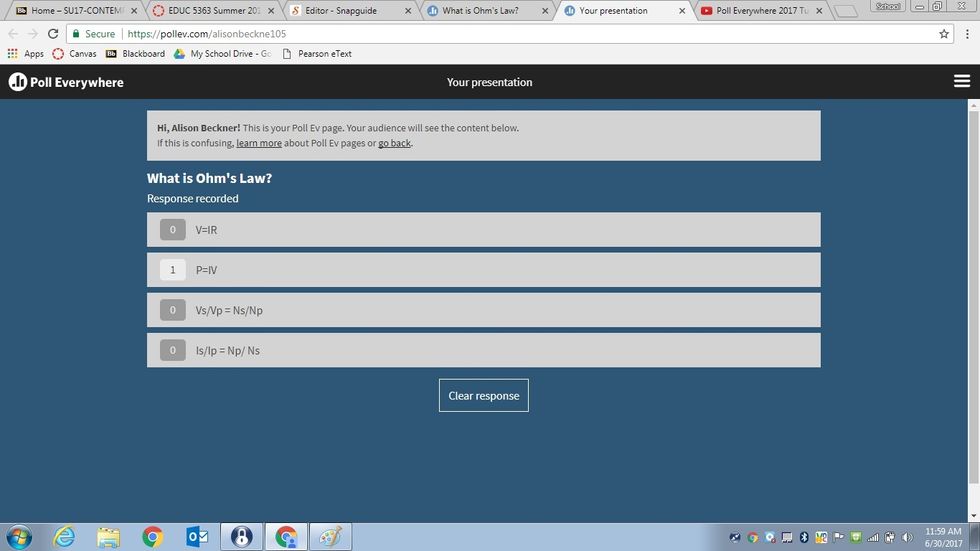 When ready to answer the question, just click on the option. If you change your mind, click clear response and answer again. You can design the poll to not allow a change of answer in the edit area.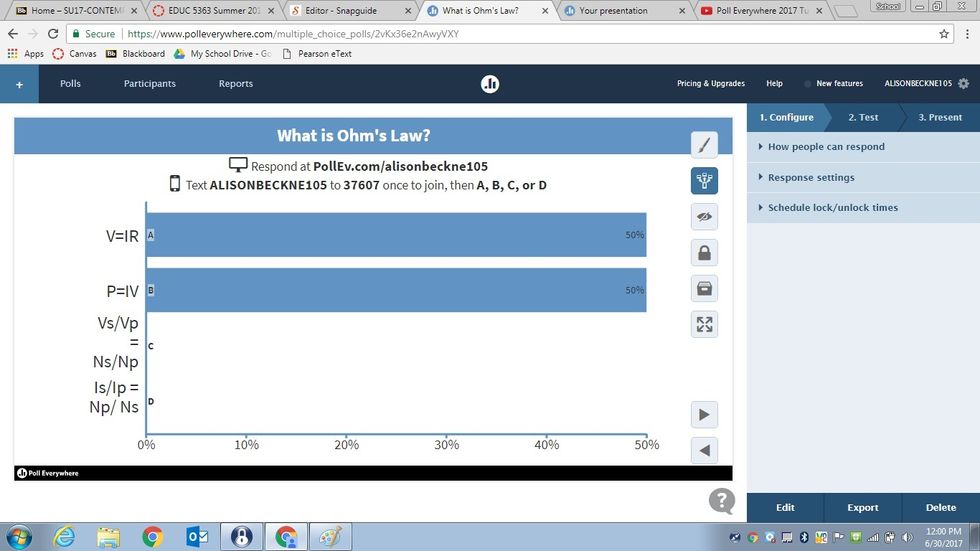 This is the screen you will see as results come in.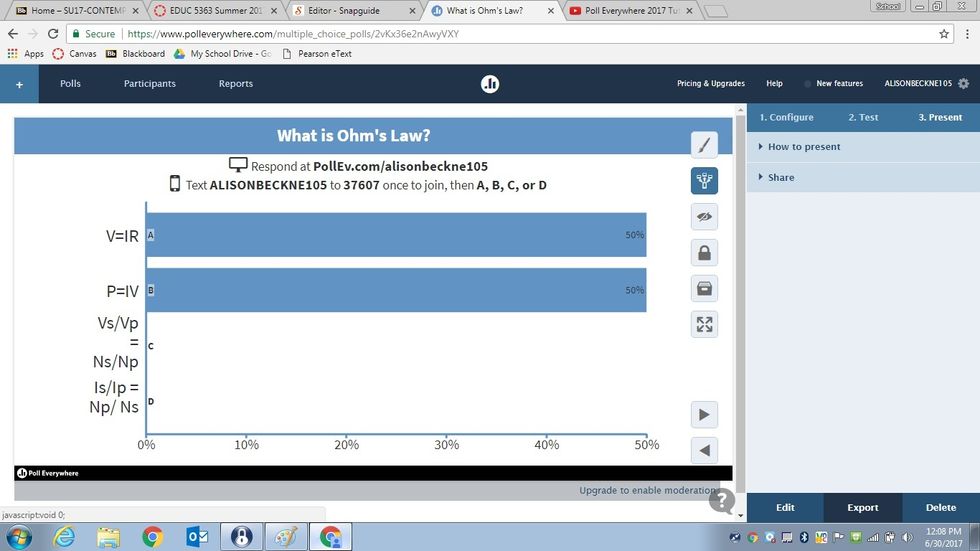 Now that all results are in, you are ready to select "export" at the bottom right of your screen.
You have 3 export options: Response history, screenshot, or duplicate. I recommend response history.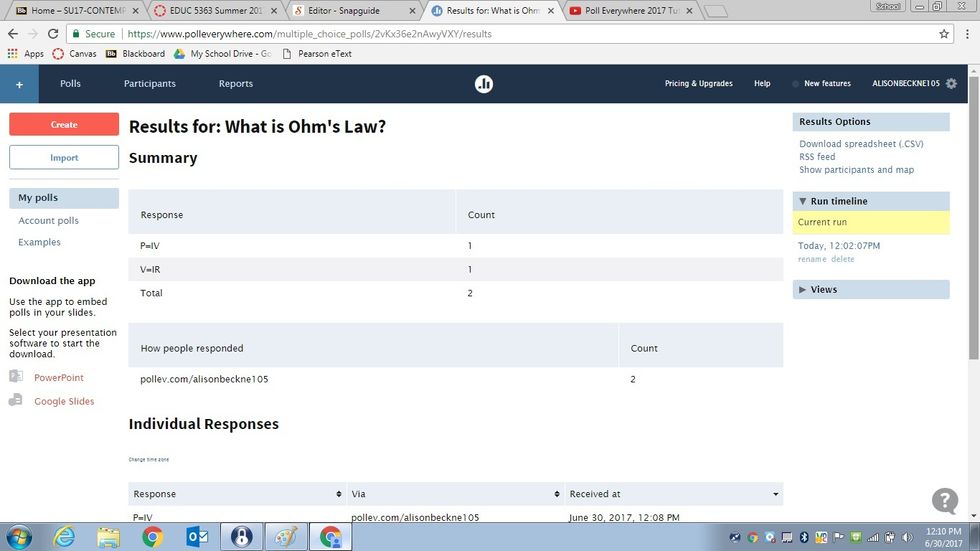 After you select response history, this page appears.
If you scroll down, you can see what answers were given and when.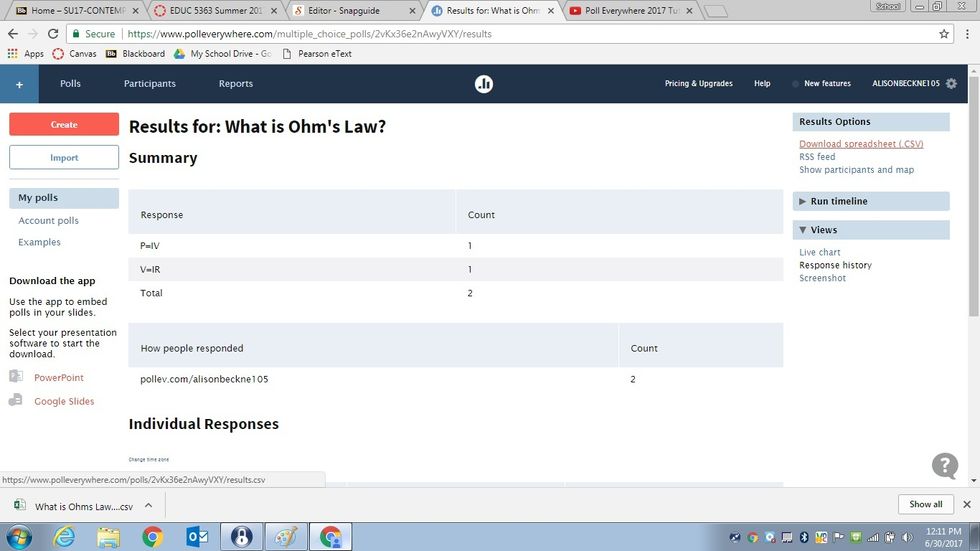 If you would like to save these results in a spreadsheet to your computer, click on the option to the right of the screen that says "Download spreadsheet".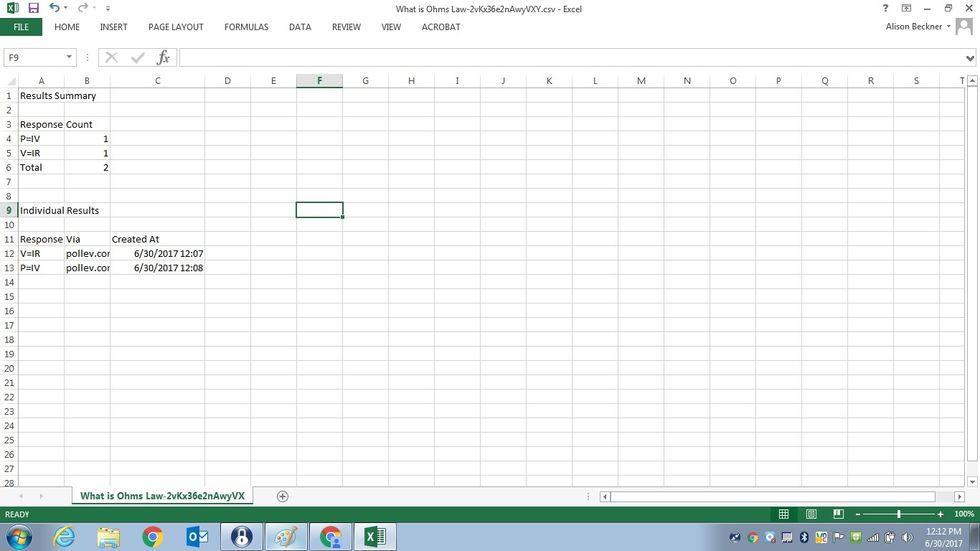 Here is the spreadsheet that is generated. It is an Excel product. You can save this file to your computer.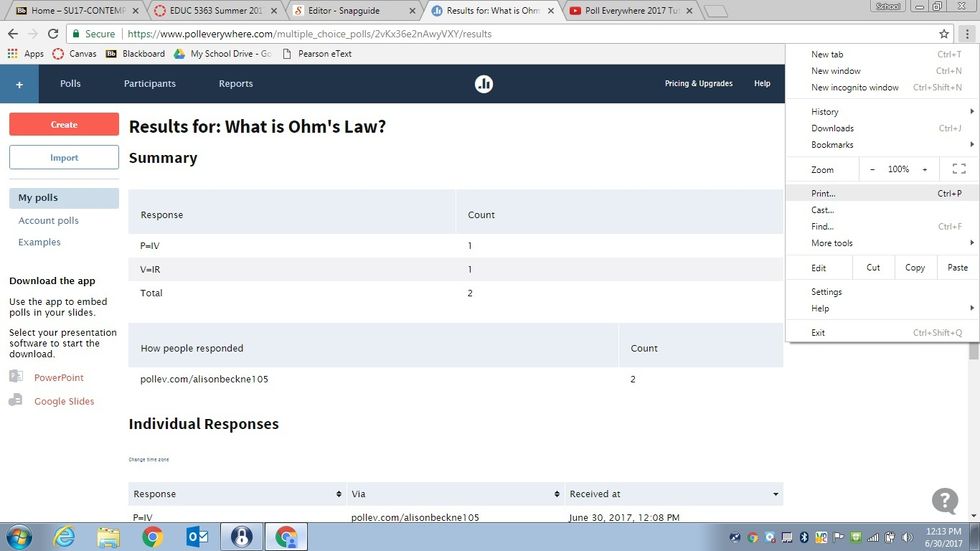 If you would rather print your results, that is an option too. Because I am using google, I clicked on my drop down menu and selected print.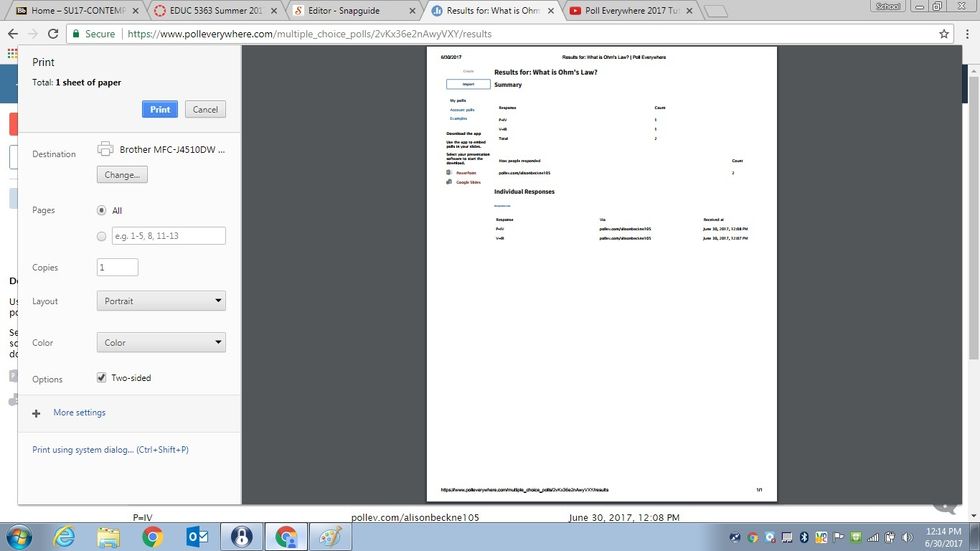 You now can print results as documentation. Congratulations! You are now ready to start using Poll Everywhere! Enjoy!
The creator of this guide has not included tools