How to use piratepad to collaborate on text documents
PiratePad is a web-based collaborative real-time editor, allows authors to simultaneously edit a text document, and to see participants' edits in real-time, with each author's text in their own color.
312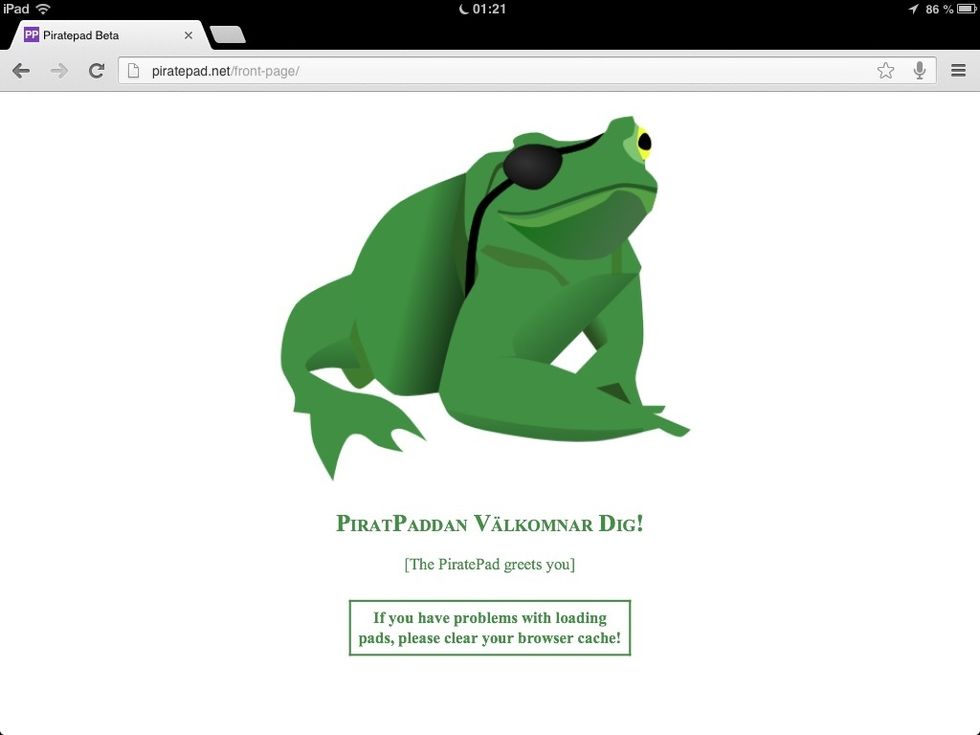 Go to the URL address: http://piratepad.net ... and click on the frog!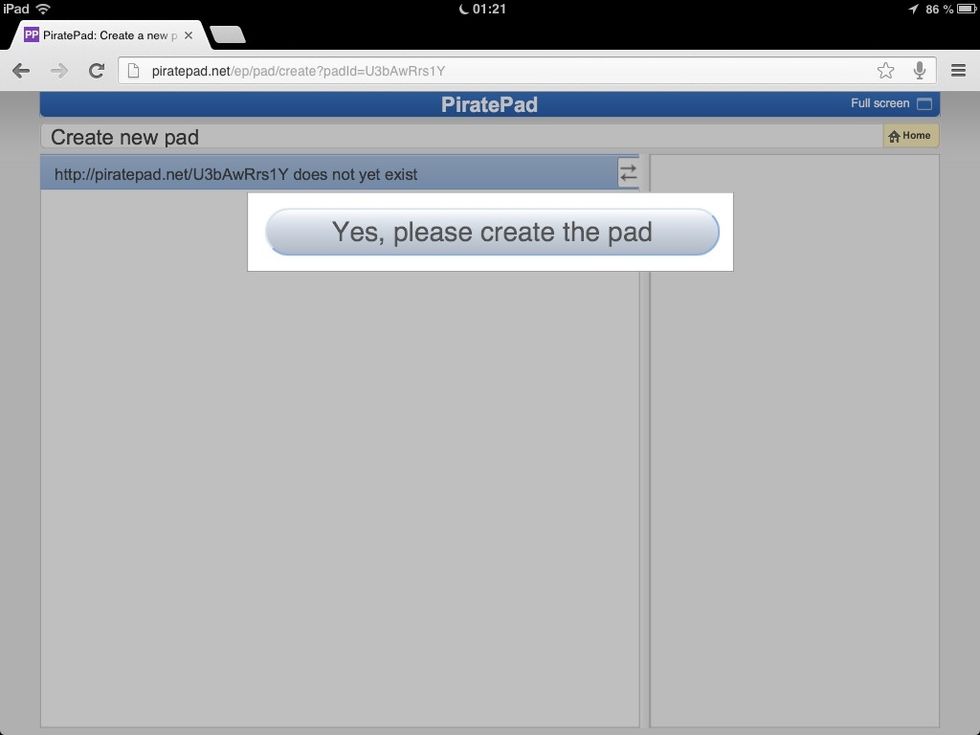 To create a new PiratePad just click on the "Yes, please create the pad" button.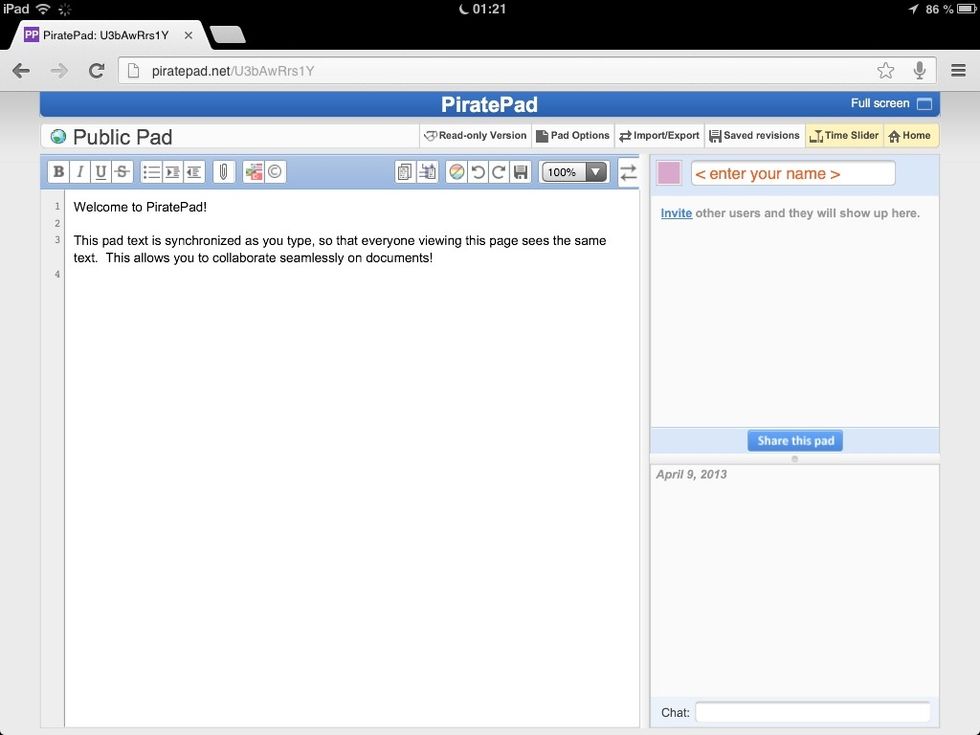 A new pad will appear with some standard intro text. You can remove it, but I suggest you keep it as it helps remind participants to ... well, to participate! It's called "collaborative" for a reason.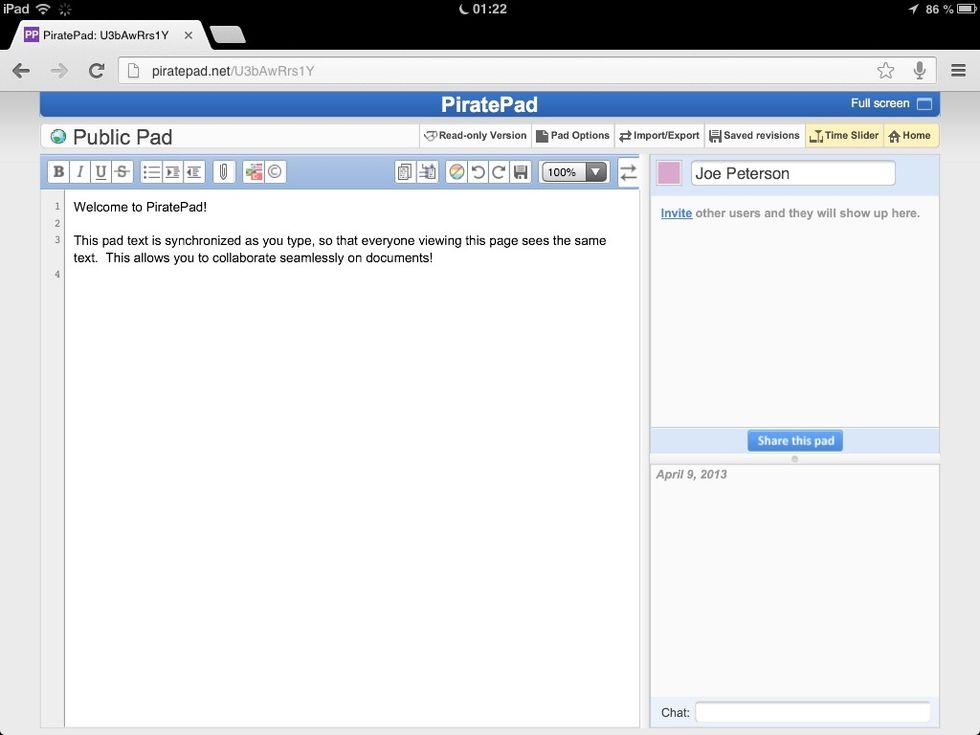 To help keep track of the different participating authors just add your name in the upper right of the screen (where you see "Joe Peterson" here).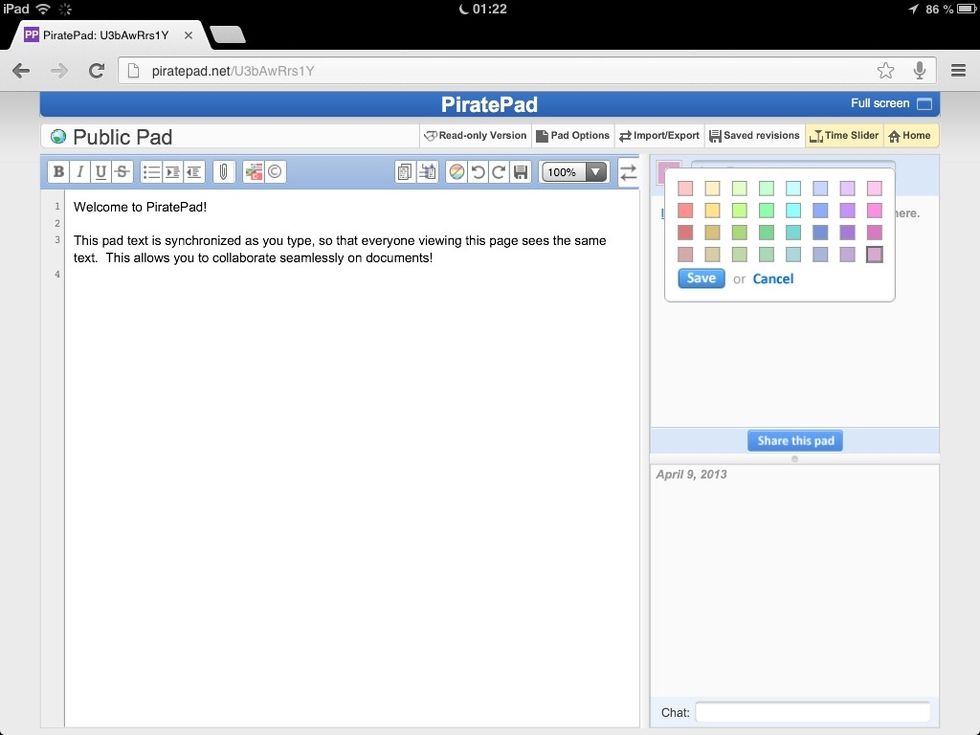 Also choose a unique color, different from the other participants, to identify yourself (and your text). You can change this color at any time afterwards as needed or desired.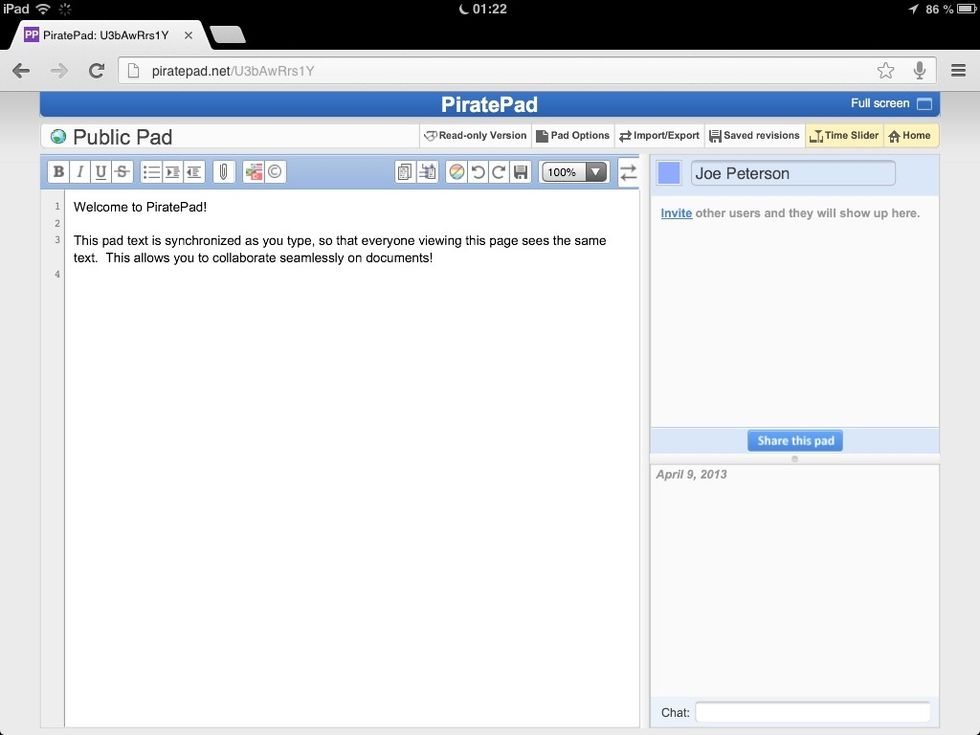 Here you see I have changed my chosen text color from "rose" to "blue".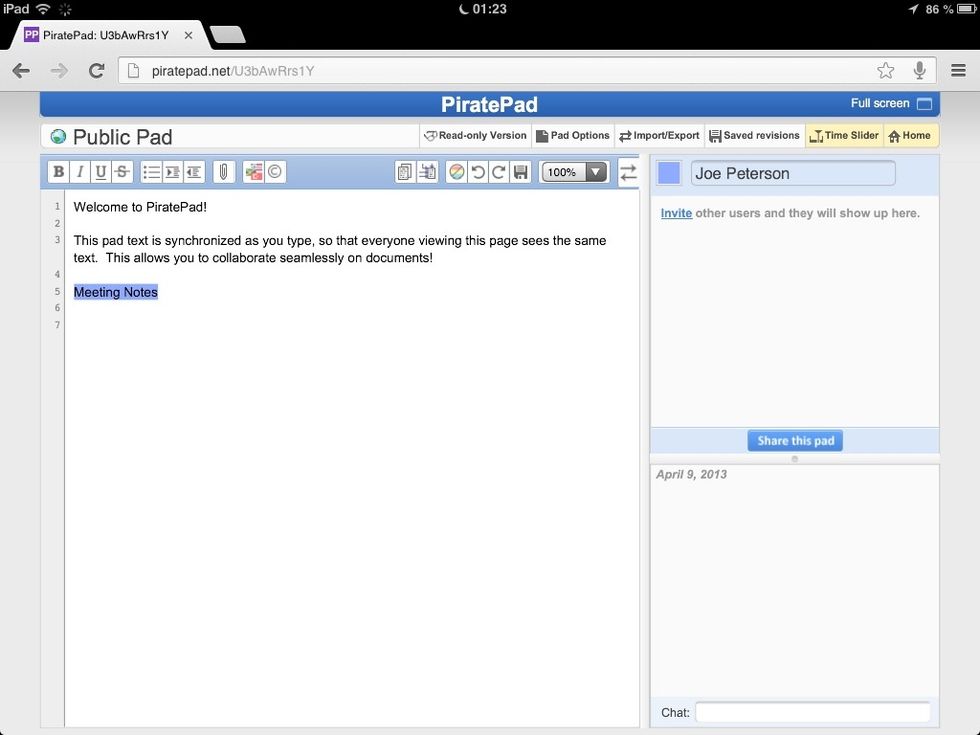 Here I have typed some text (Meeting Notes) in the main typing area on the left side of the screen. My text is automatically highlighted in my chosen color (blue, in this case).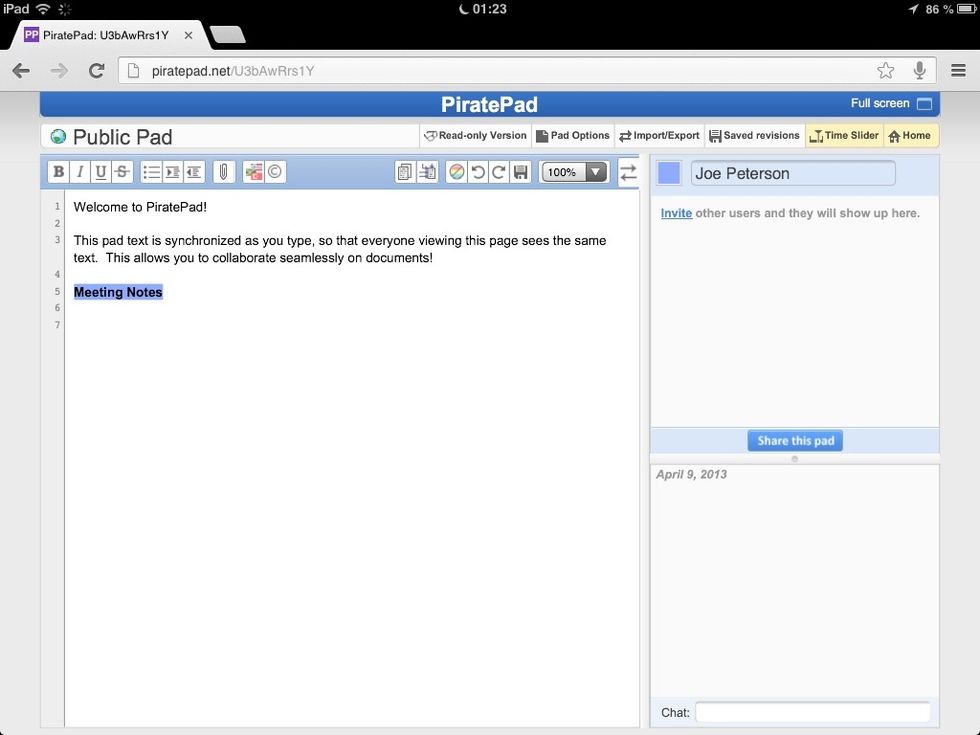 You select text with the computer mouse or touch/stylus on the iPad to modify its look. Here I have clicked on "B" button on the upper left functions for bold. You can also do italic, underline, etc.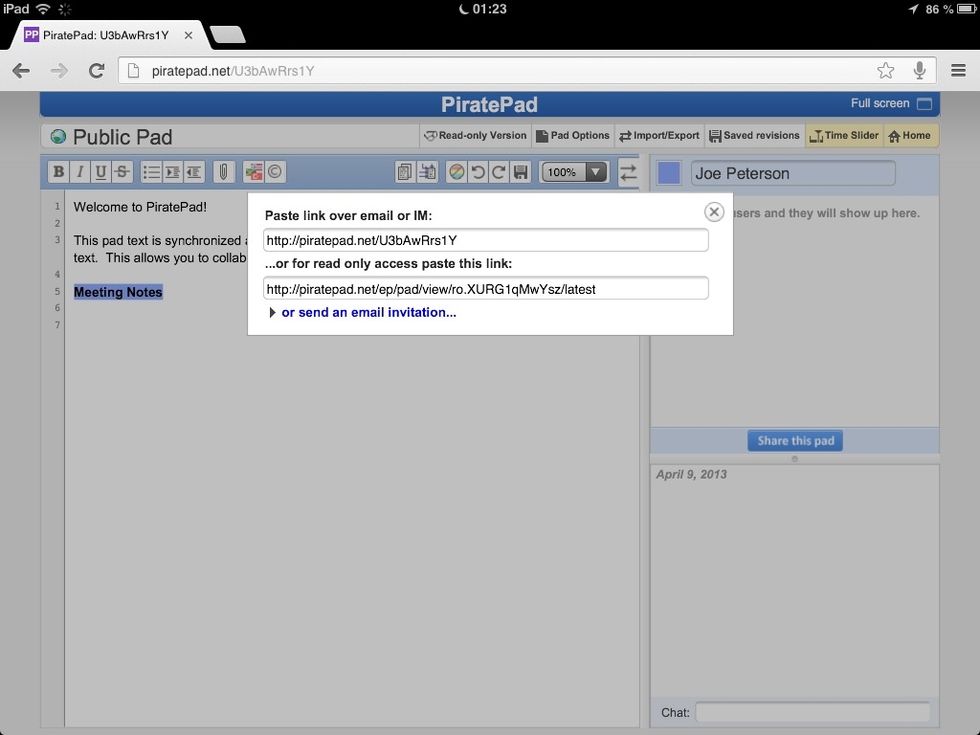 Click on "Invite other users ..." to send an invitation to others via email. You will also see (and can copy) links to use or read only this PiratePad. See also: http://en.wikipedia.org/wiki/Etherpad.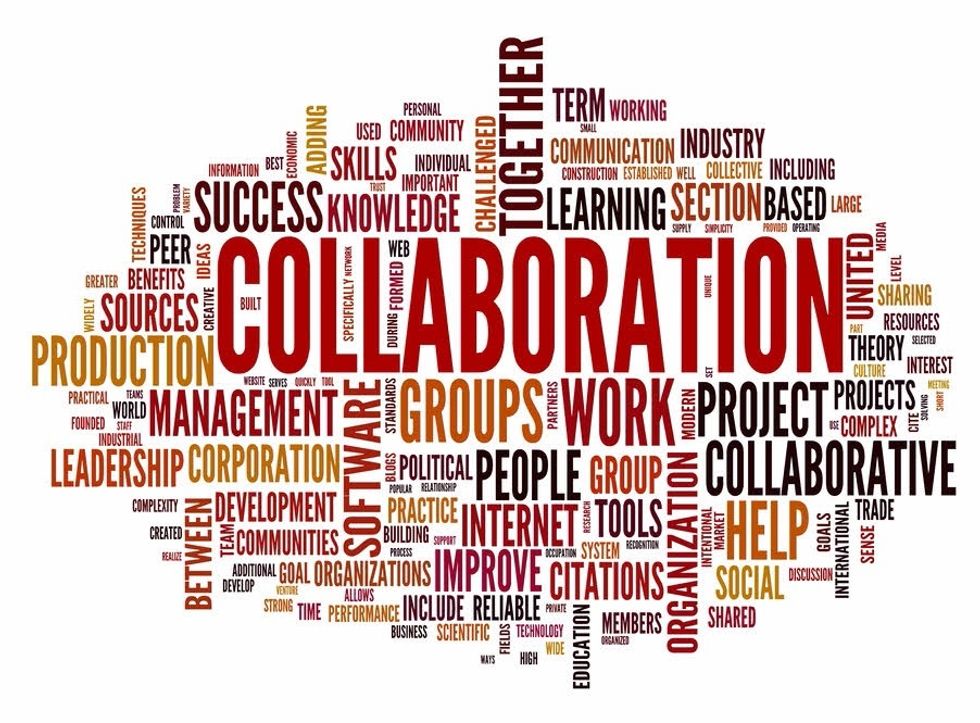 Best wishes in using PiratePad for your COLLABORATION. Feel free to send feedback directly to me at: jose.pietri@yahoo.com ... or via comments here. Thank you.
The creator of this guide has not included tools