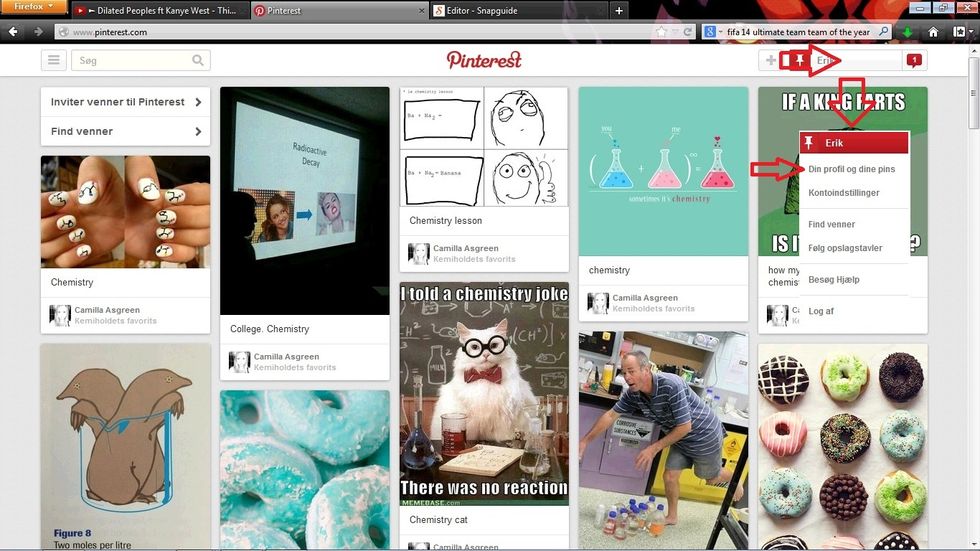 Oprettelse af en opslagstavle på Pineterest. Tryk på knappen med jeres navn (eks: Erik), derefter på "Din profil og dine pins"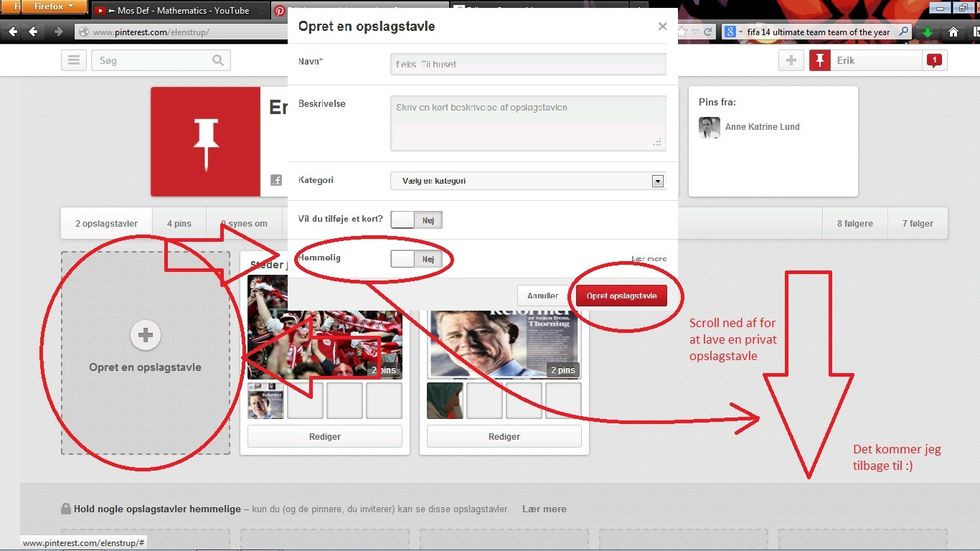 Tryk på "opret en opslagstavle". Der popper derefter et vindue op hvor navn, beskrivelse osv. angives. Når dette er gjort tryk "Opret opslagstavle".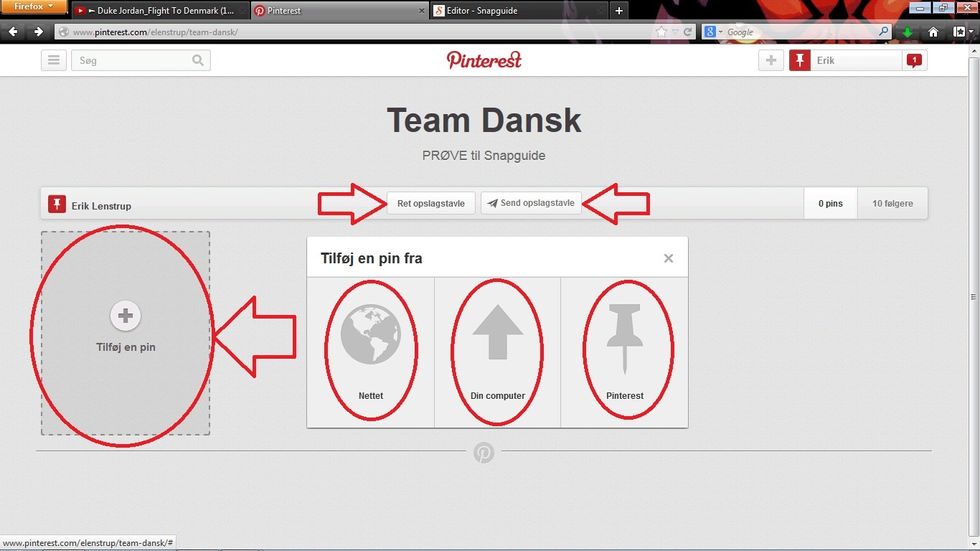 Det er muligt at rette og sende opslagstavlen, dette kommer jeg tilbage til. Tryk på "tilføj en pin" for tilføje noget til opslagstavlen. Tre muligheder dukker op, jeg prøver alle tre, først nettet.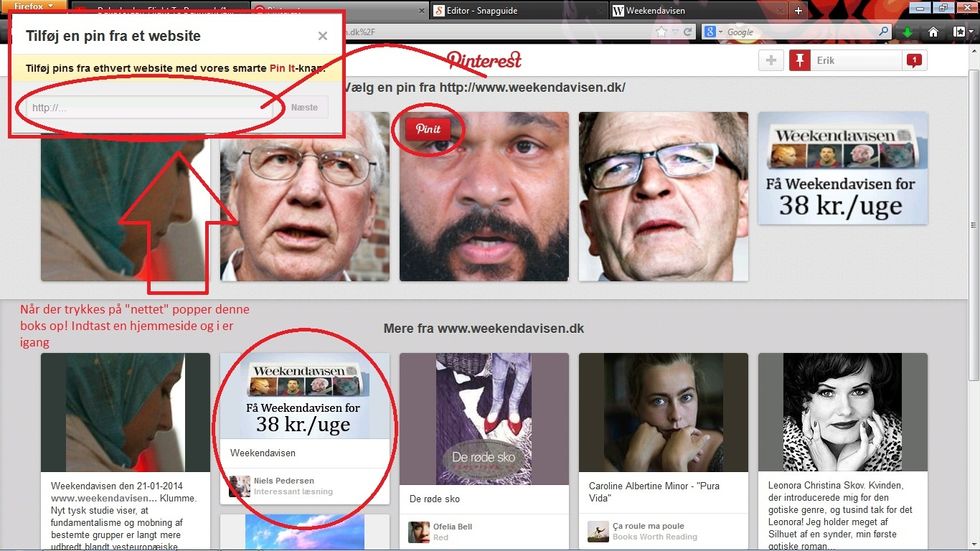 Alle hjemmesider kan bruges. Når så man har fundet et billede man vil have på sin opslagstavle trykker man "Pin it". Andre pinners anvendelse af siden kan også ses, her fra Niel Pedersen.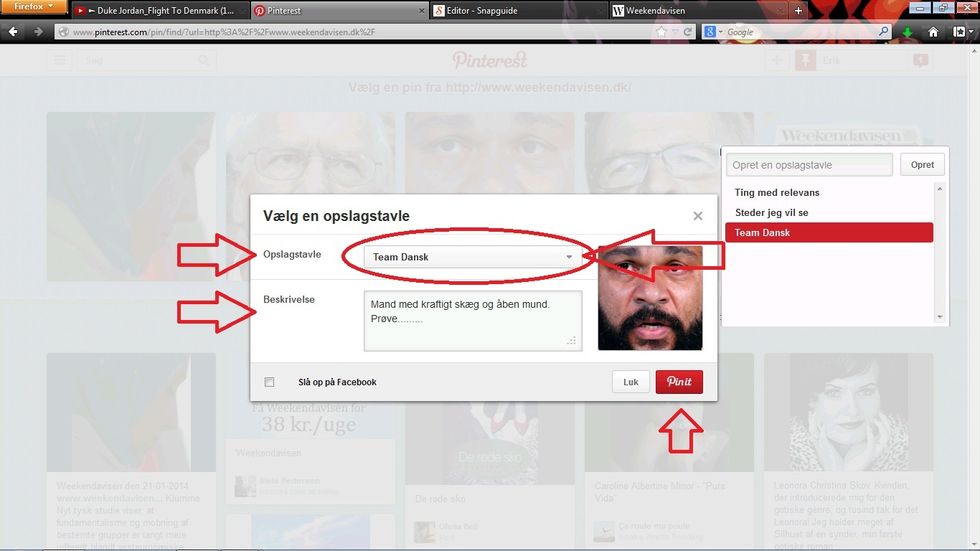 "pin it" er valgt. Nu skal opslagstavle og beskrivelse vælges, derefter er det bare at "pinne det". Man kan også slå "pinnen" op på Facebook.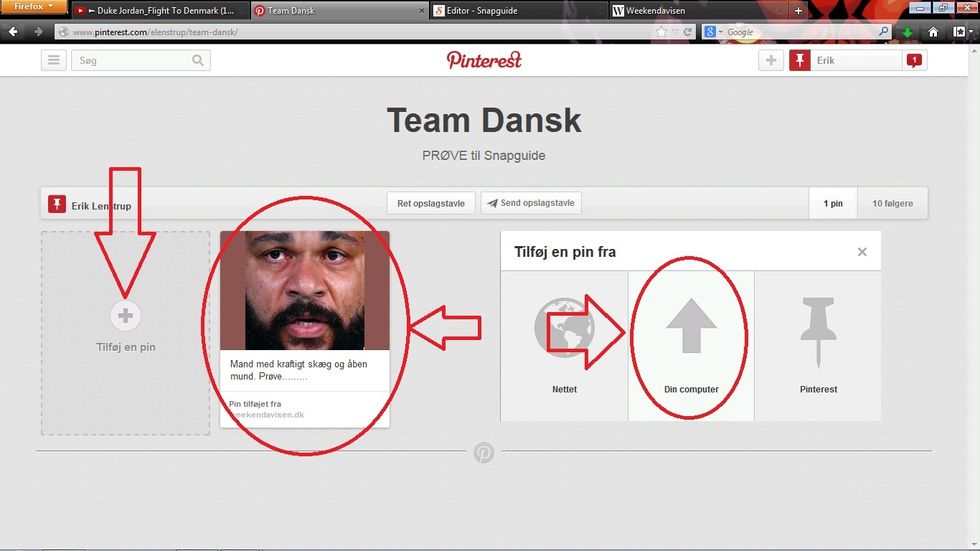 "Pinnen" er nu på opslagstavlen. Tryk på "tilføj en pin" for at tilføje flere pins. Vi forsøger nu med en pin fra "min computer"

"tryk" vælg billede. Vælg det ønskede billede. Læg det på den ønskede opslagstavle og wupti --> pin it!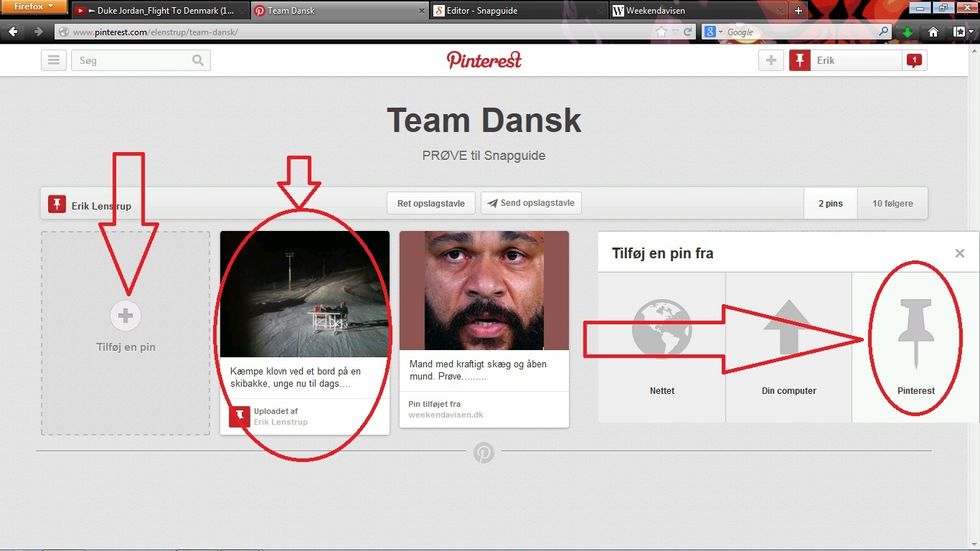 Se den er der!! sidste mulighed er Pinterest som er et udvalg af pins du måske vil syntes godt om, princippet er det samme som de to andre, vælg -> opslagstavle -> beskrivelse -> PIN IT!!!.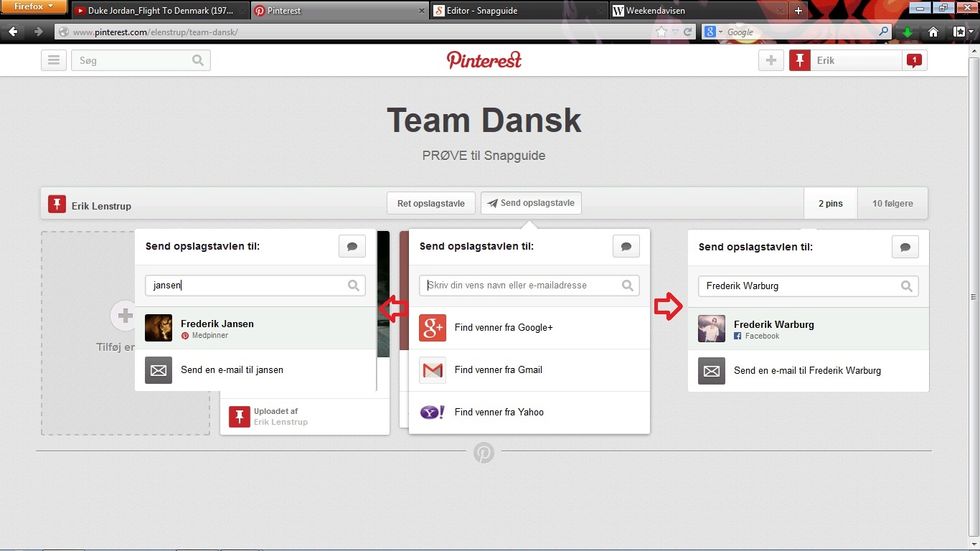 Man kan nu sende opslagstavle til Facebook venner eller andre medpinnere. De får så en besked med din opslagstavle.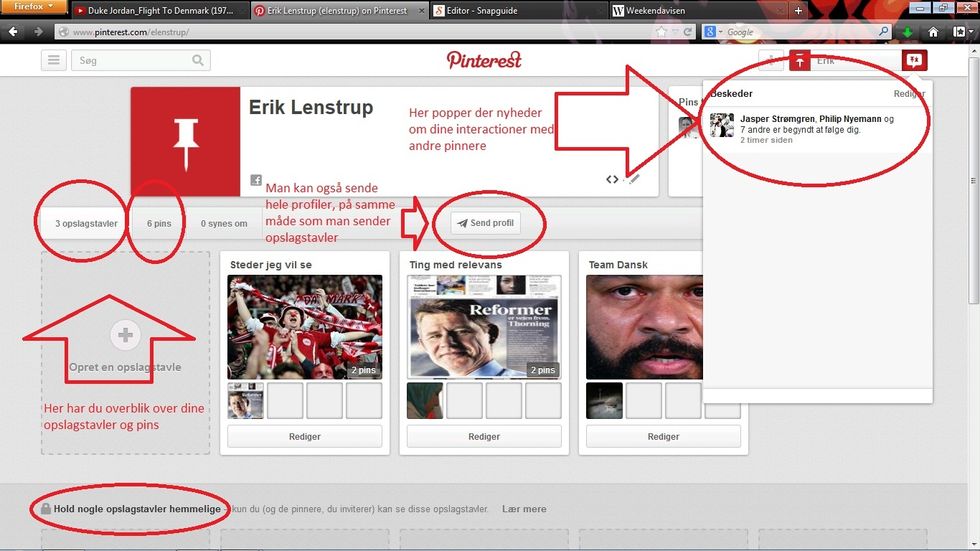 Hemmelige opslagstavler skal man invitere folk til at se, de andre er offentlige så alle kan se dem.