How to use petroleum jelly as a resist with art anthology
Use Petroleum Jelly as a Resist With Art Anthology
31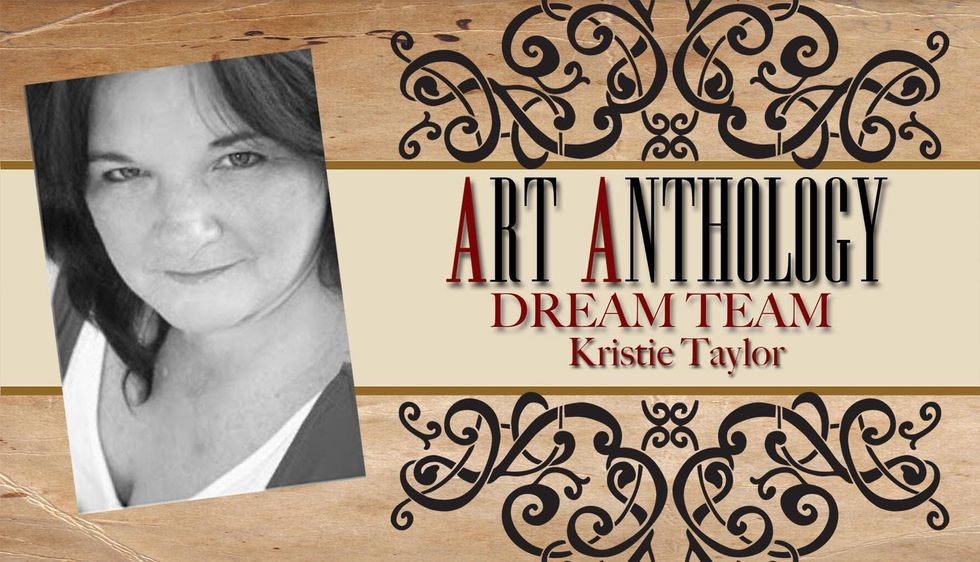 Hello all you artsy people! Kristie Taylor here from the Art anthology dream team! Follow my snapguide for an easy background technique. then check out my blog! http://kristietaylor.blogspot.com/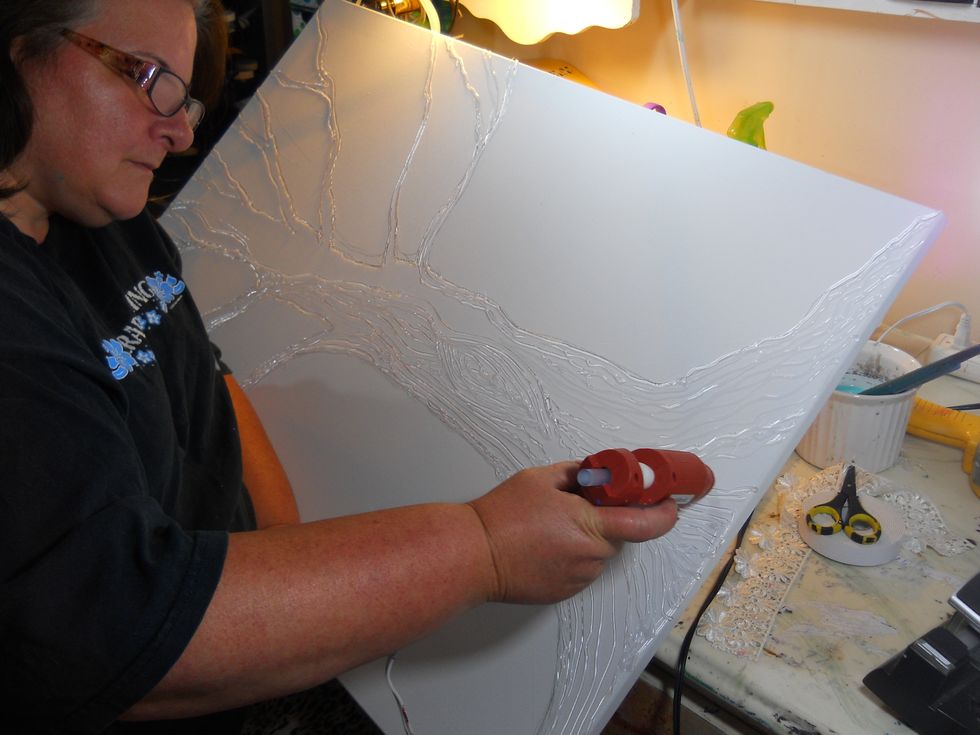 Fist draw a light sketch of a tree, I used a pencil, then use a hot glue gun to build the tree. just keep adding glue lines until the entire tree is done.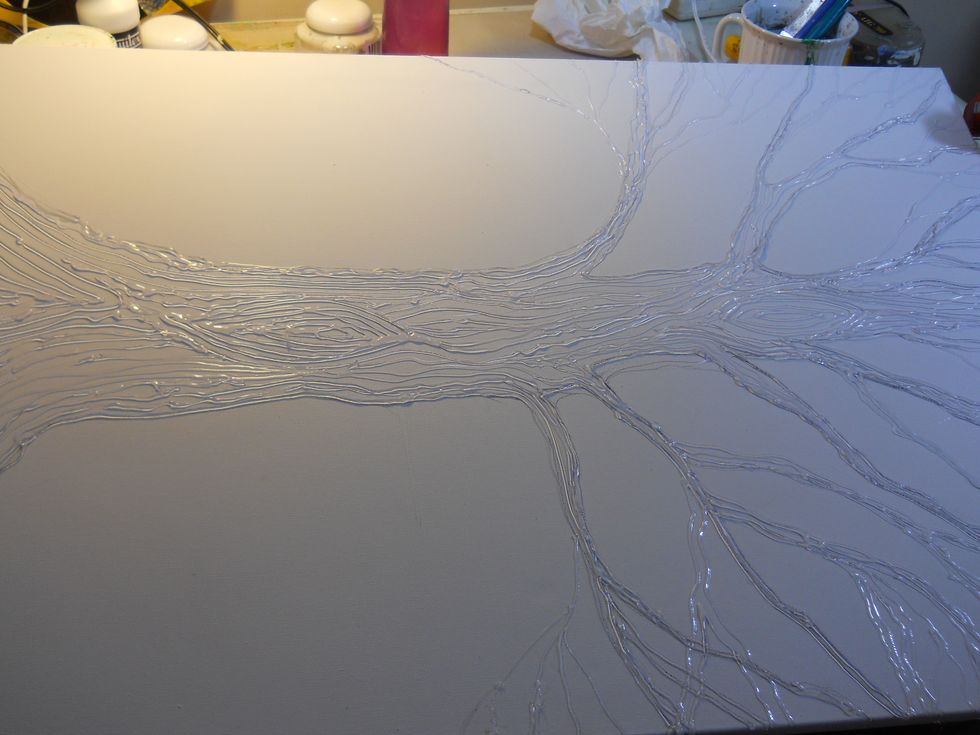 this canvas is pretty big its 3 feet by 2 feet! I wanted to make a statement piece for my living room using the gorgeous gemstone paints.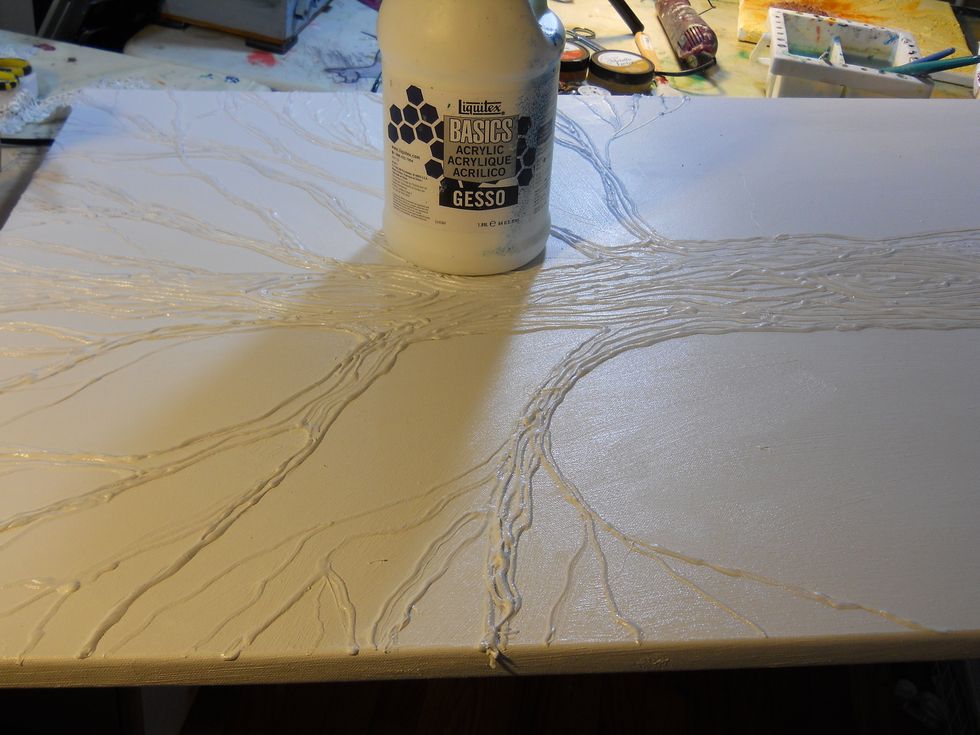 Once the tree is done, paint the entire thing with your favorite Gesso.
Use a palette knife to add some Art anthology gemstone "Rhodolite" to random places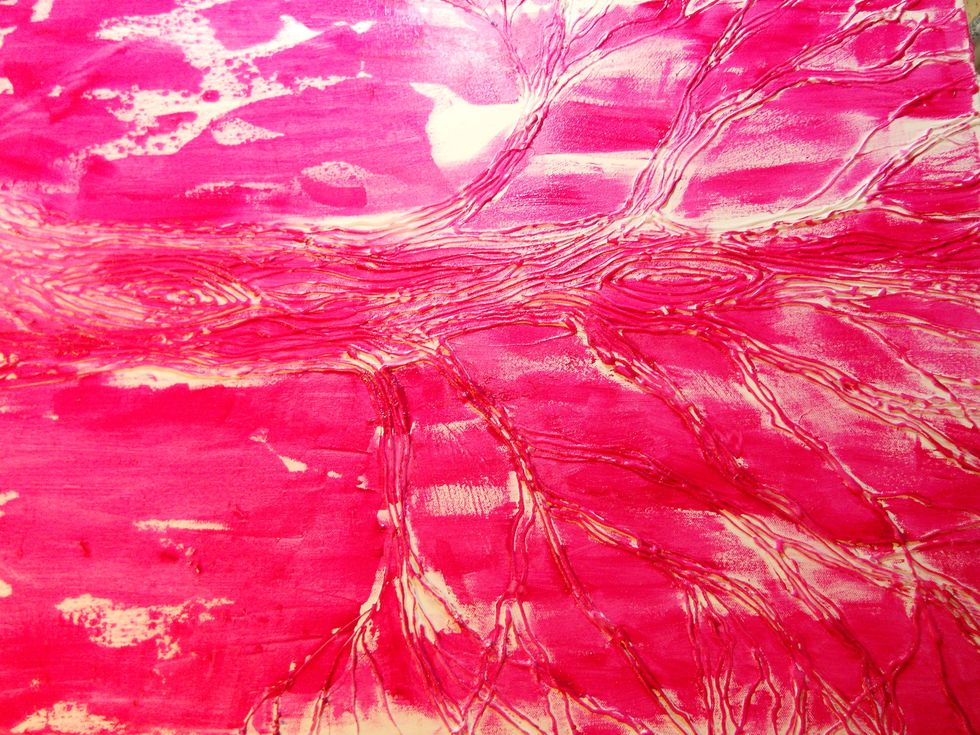 it will look something like this
now, use your fingertips to spread some petroleum jelly onto random place over the dry Rhodolite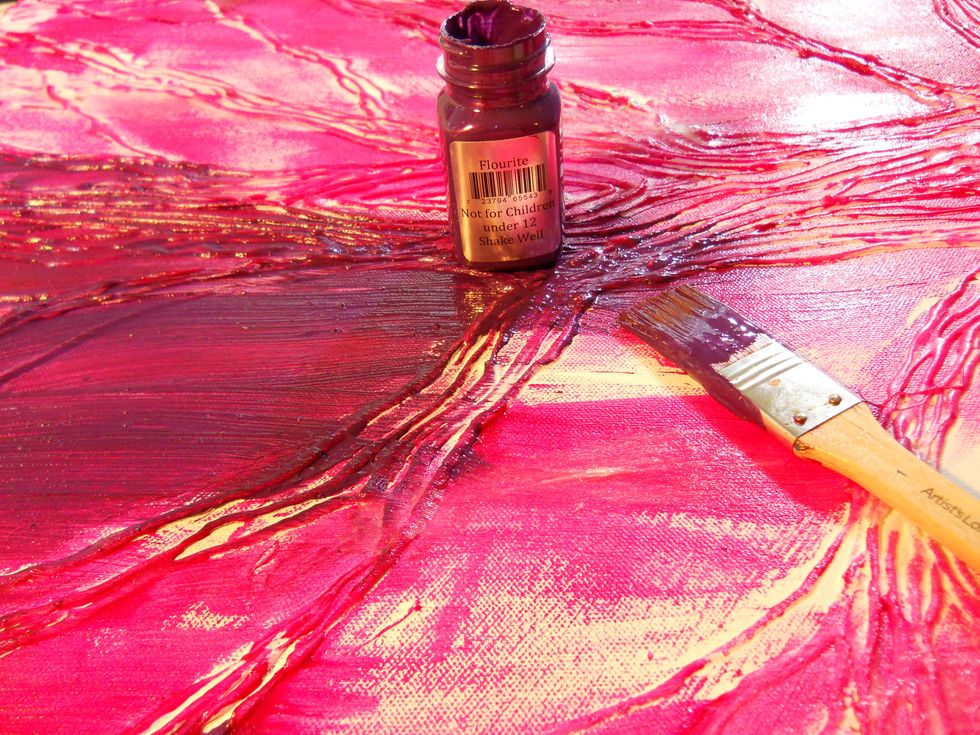 Next paint on Art anthology Gemstone "Flourite" over the entire canvas
then use a rag to wipe away the paint. the spots where the vaseline were, will resist the paint. KEWL HUH?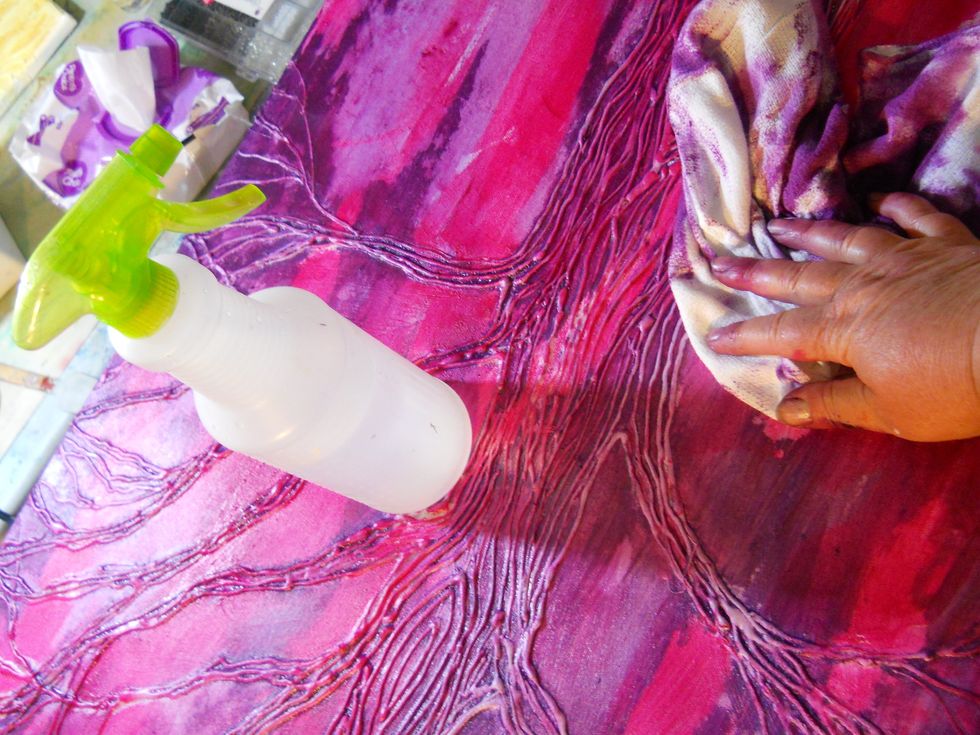 spray on a little water and wipe again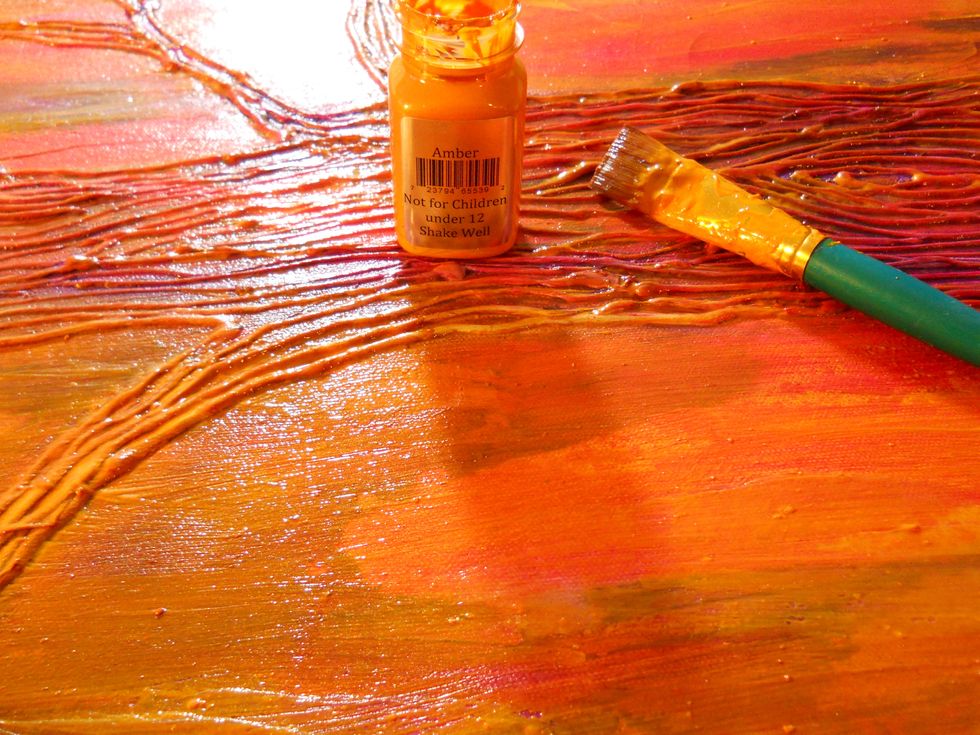 add some more Vaseline in random places then paint the entire canvas again with "Amber"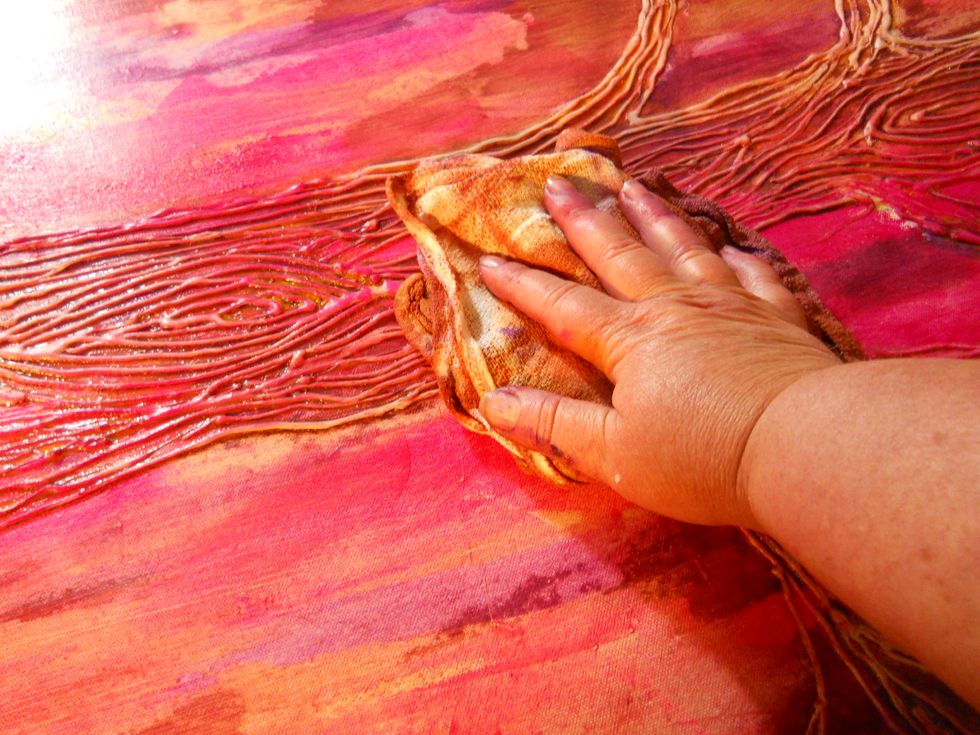 wipe away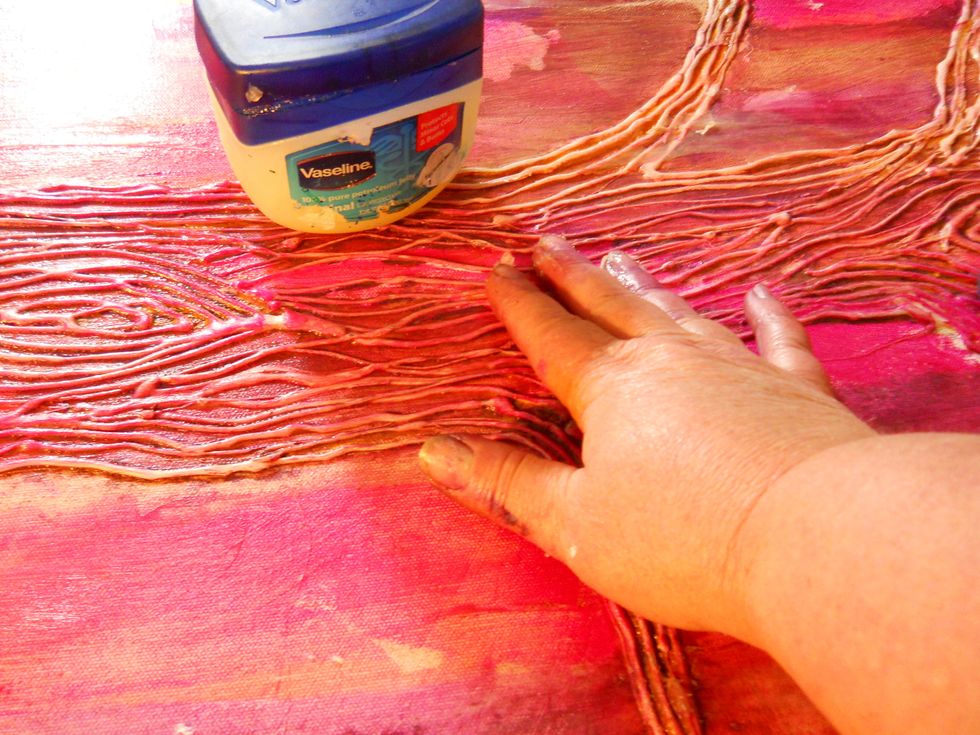 Repeat the vaseline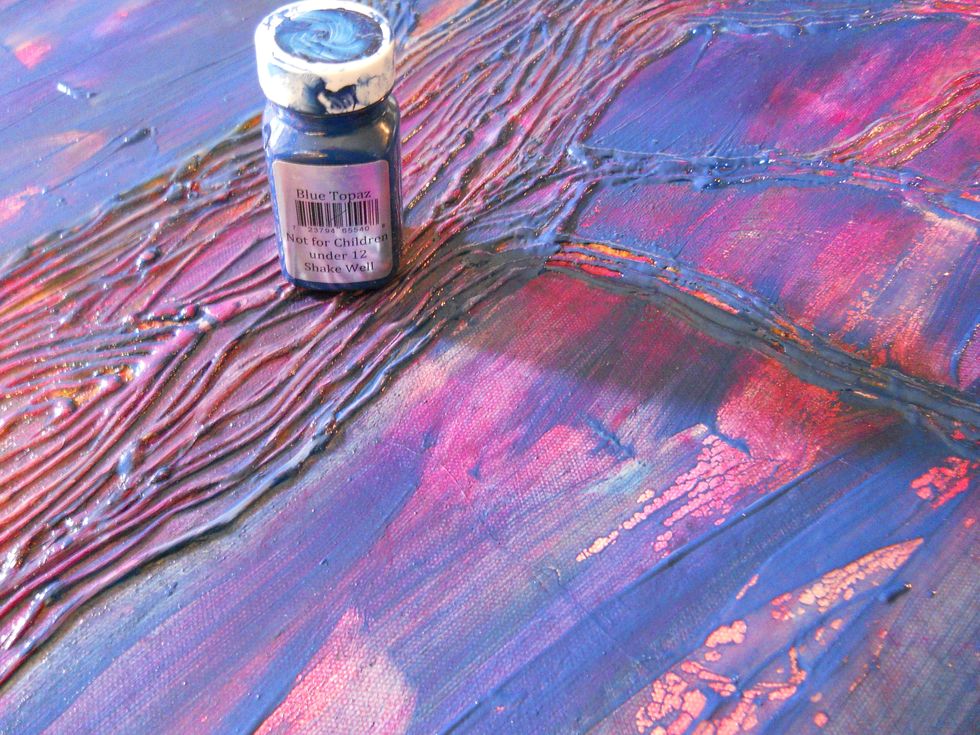 Next paint the canvas with "Blue topaz"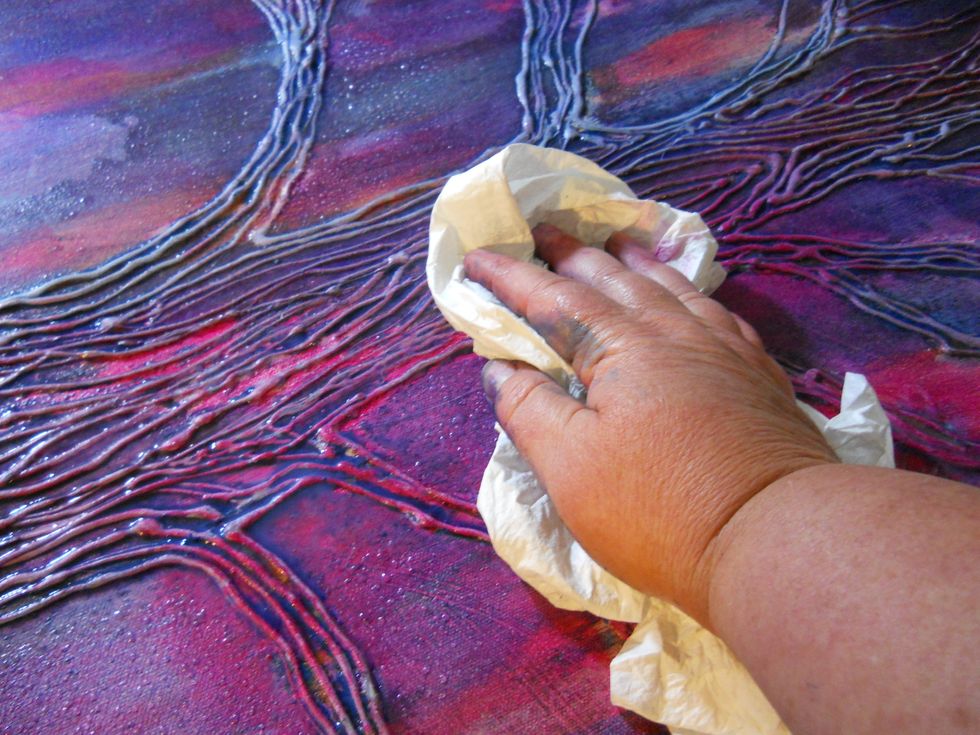 and wipe away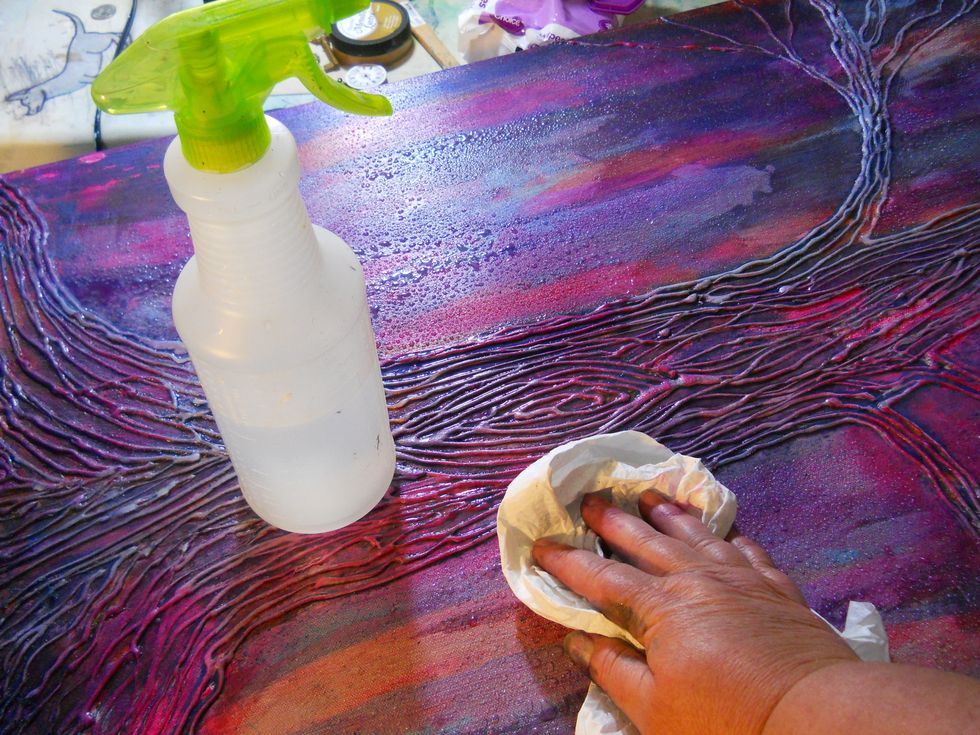 add some spritzed water and allow to sit for a few minutes, then wipe away the excess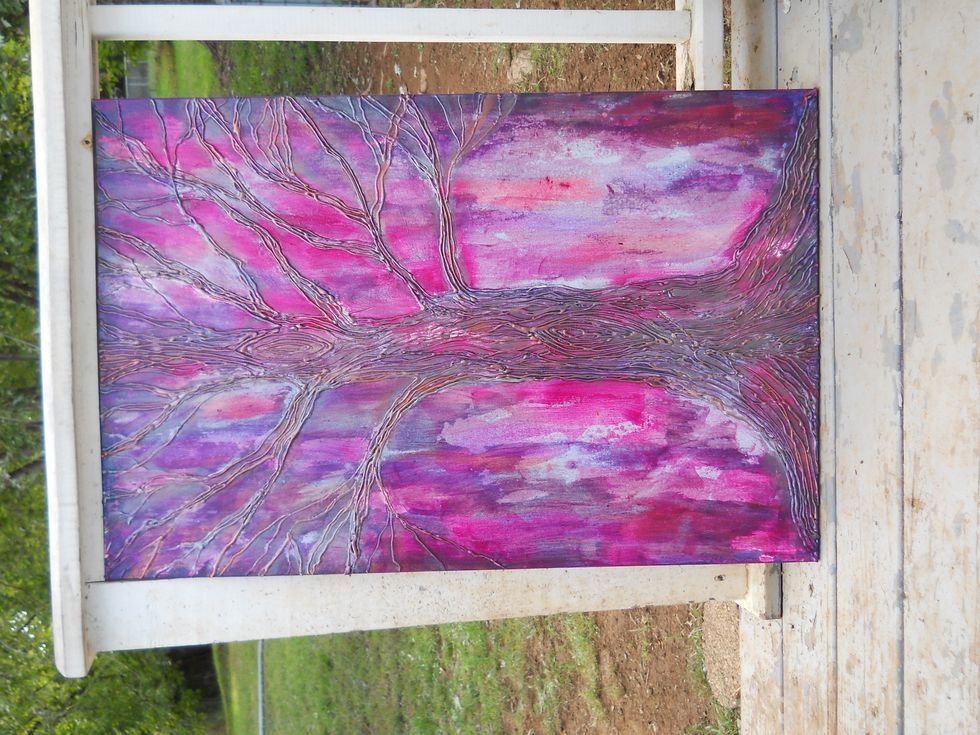 stand back and admire your work, and decide if any places need a little more paint or a little less..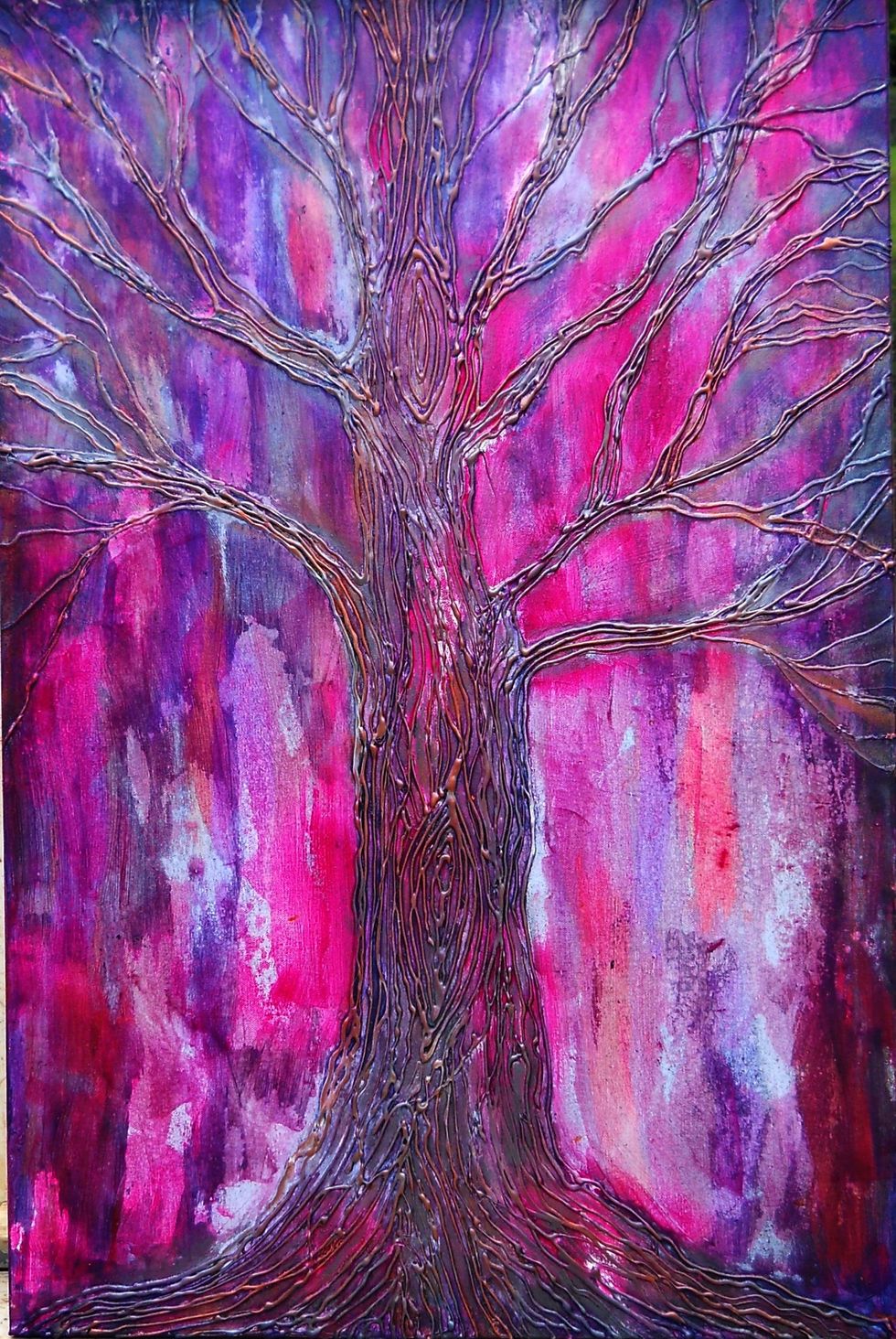 Thats all! see, easy peasy lemon squeezy!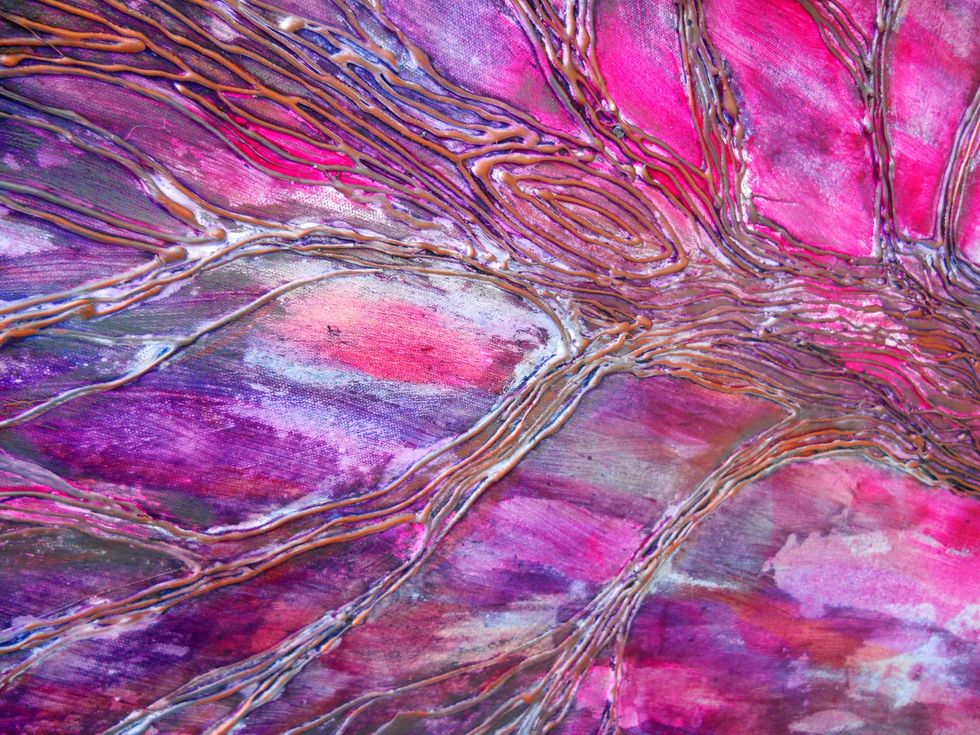 Be sure to visit the Art anthology blog for daily inspiration http://artanthologyinc.com/blog/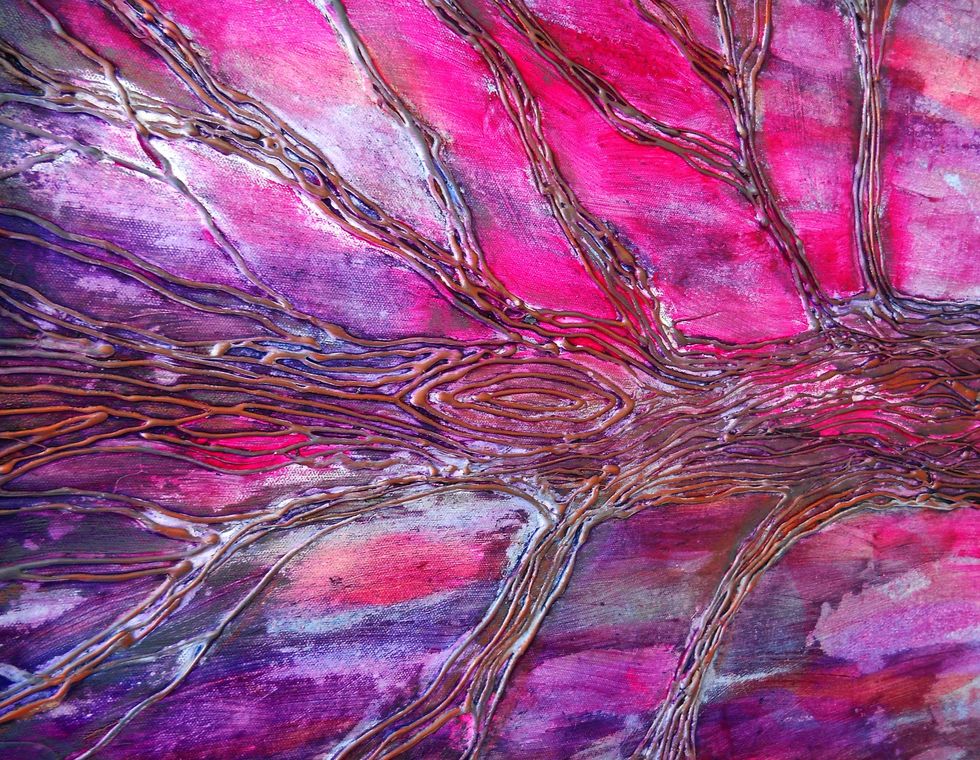 just look at all that yummy color! Thanks so much for stopping by!
Art Anthology
Art Anthology is a manufacturer of dimensional mediums.\n\nCome chat with us in our Facebook Group: Art Anthology Adventures in Art