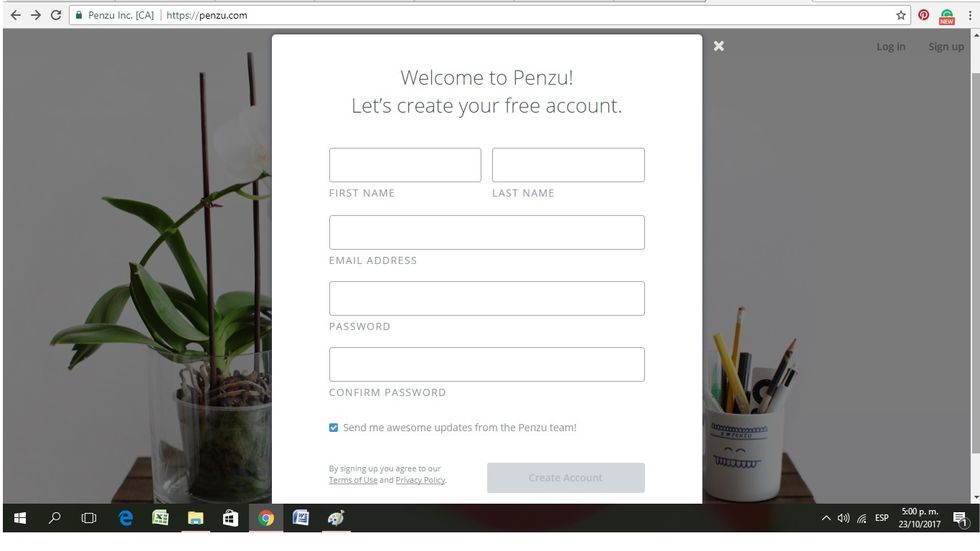 To begin with, you need to complete this form and create an account.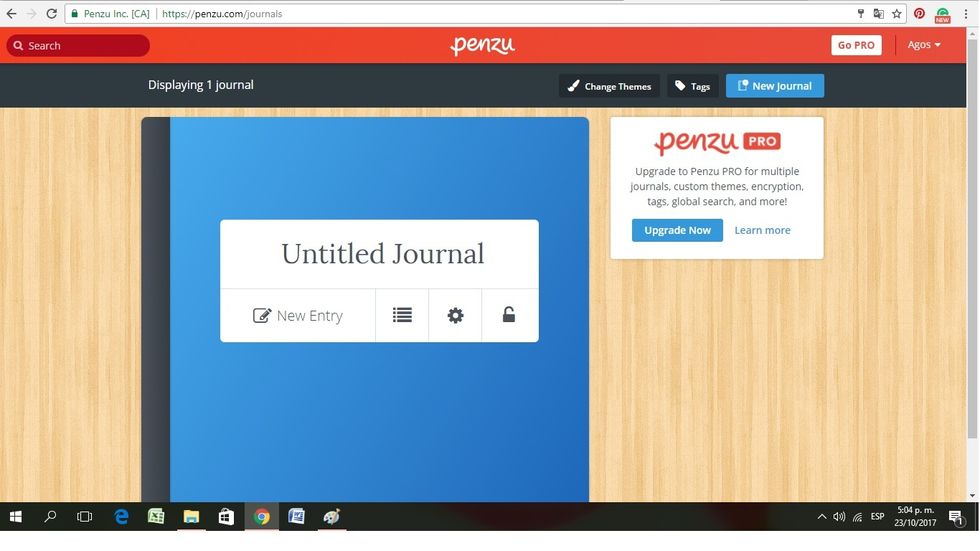 This is what the homepage of the online journal looks like. Here you can edit the settings and name of your journal and start a new entry.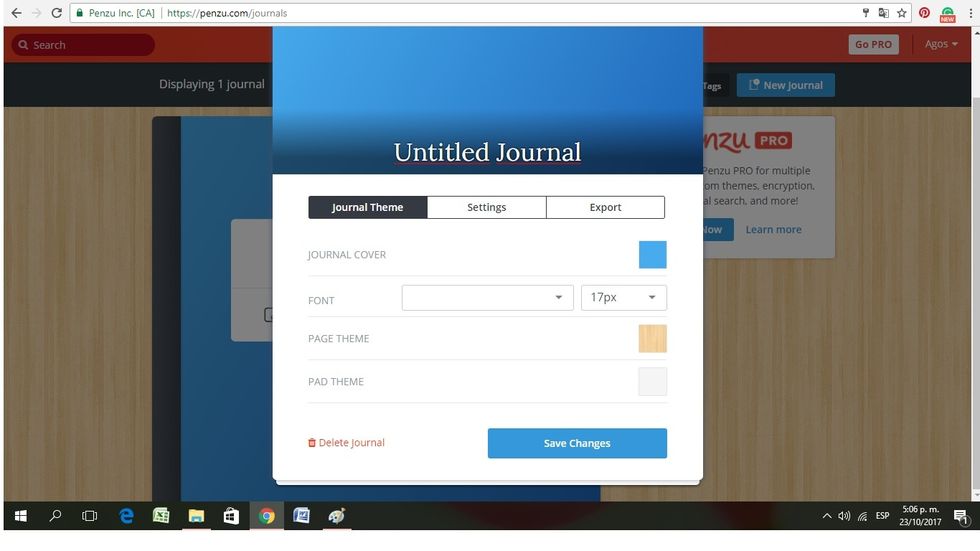 By clicking on the Settings icon, you can edit the theme of the journal, as well as the font, and choose whether you want to get reminders in your inbox to keep on writing.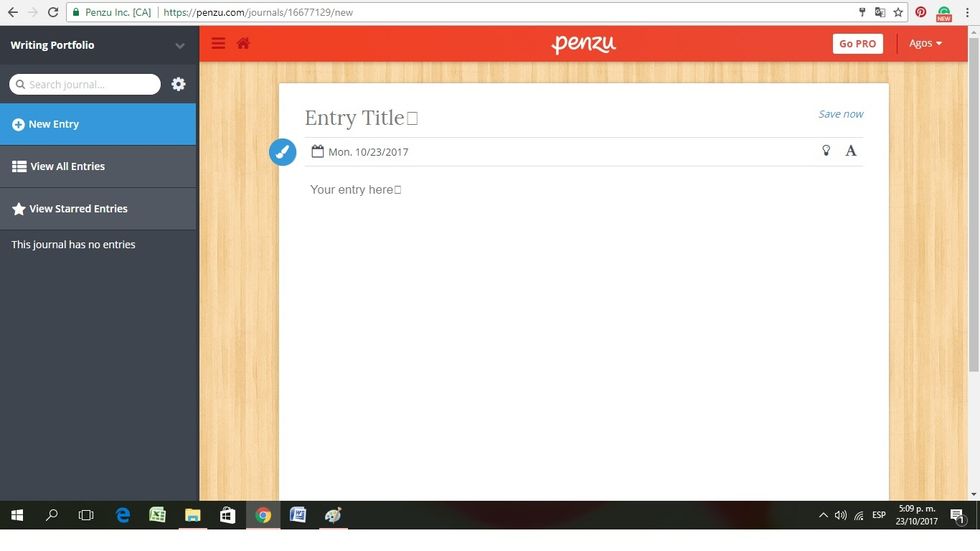 By clicking on 'New Entry' in your journal's homepage, you can start writing. All changes are saved automatically, so there is no need to worry about that.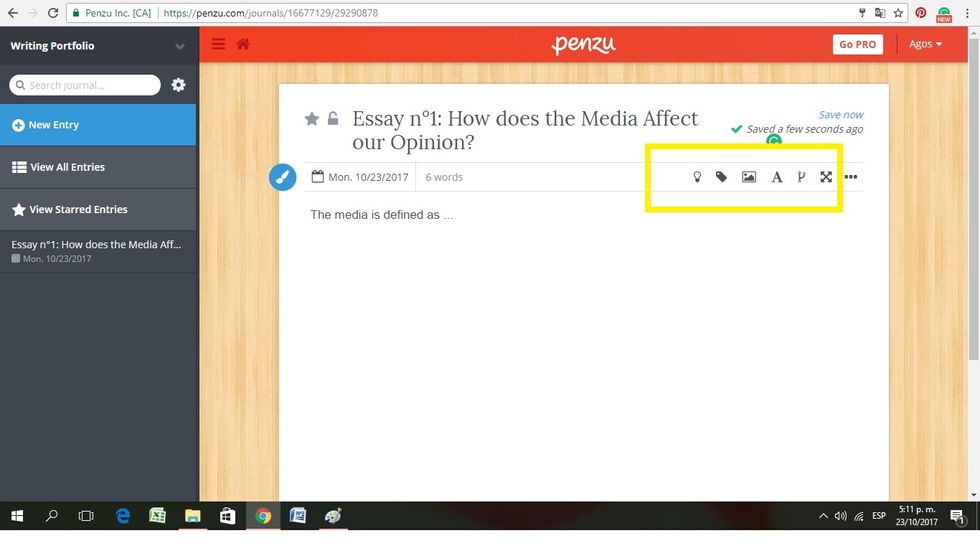 So as to make the written piece more appealing and attractive, images can be added, as well as tags to label the texts and quotes to be expanded.
Finally, click on the '...' icon to decide what you want to do with your text. You can either print it or share an electronic copy.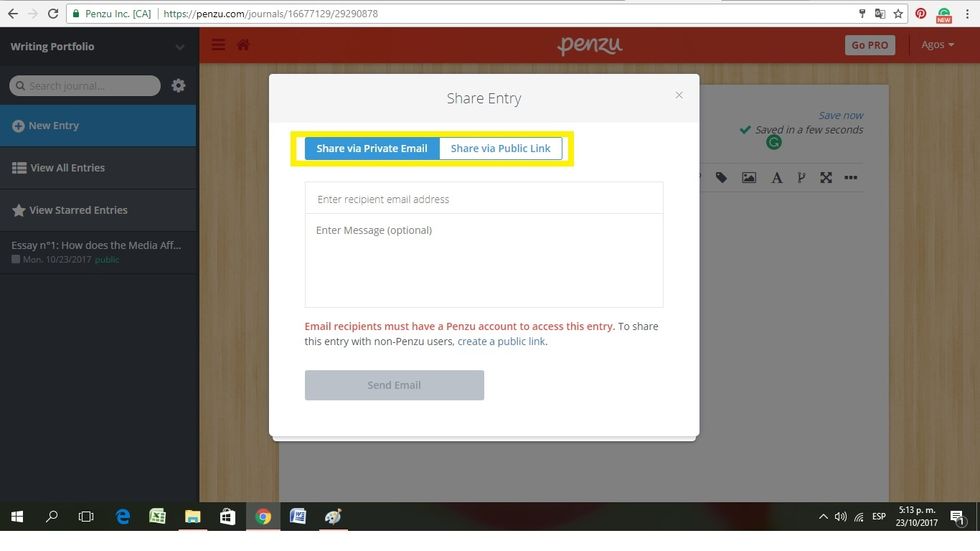 If you choose to share your production online, there are two options: the piece can be shared by email (available only to Penzu users) or get a public link to insert anywhere.
The creator of this guide has not included tools