Use Old Umbrellas to Save Spring Plants From Frost
257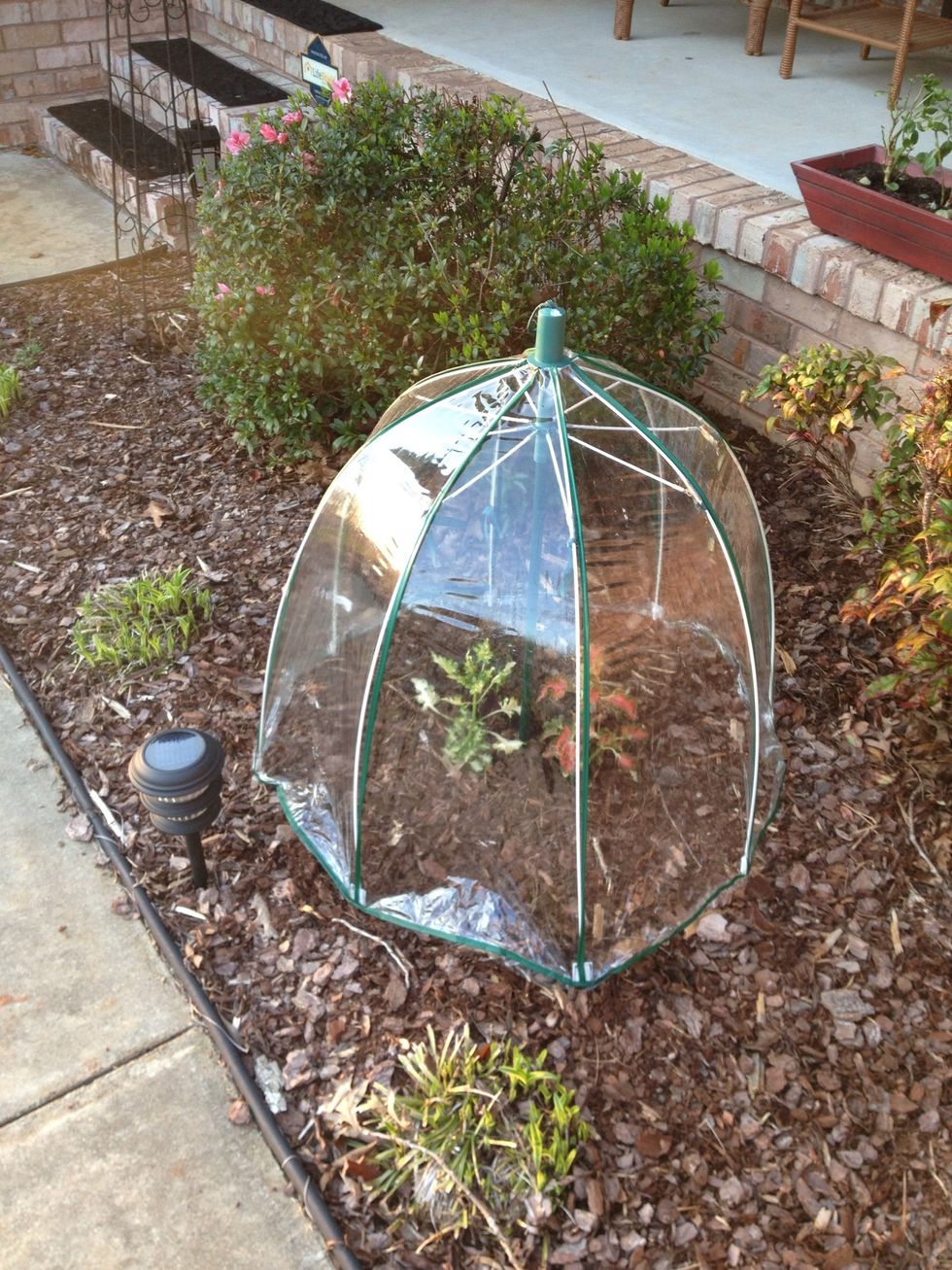 A deep umbrella is perfect. You can cut the handle off and use them to mount in the ground so the wind doesn't blow up under it.
Old umbrellas that have broken are great to use. You don't need a perfectly shaped umbrella for this. Just repair your broken wires and cut off the handles (as shown in previous picture) and save.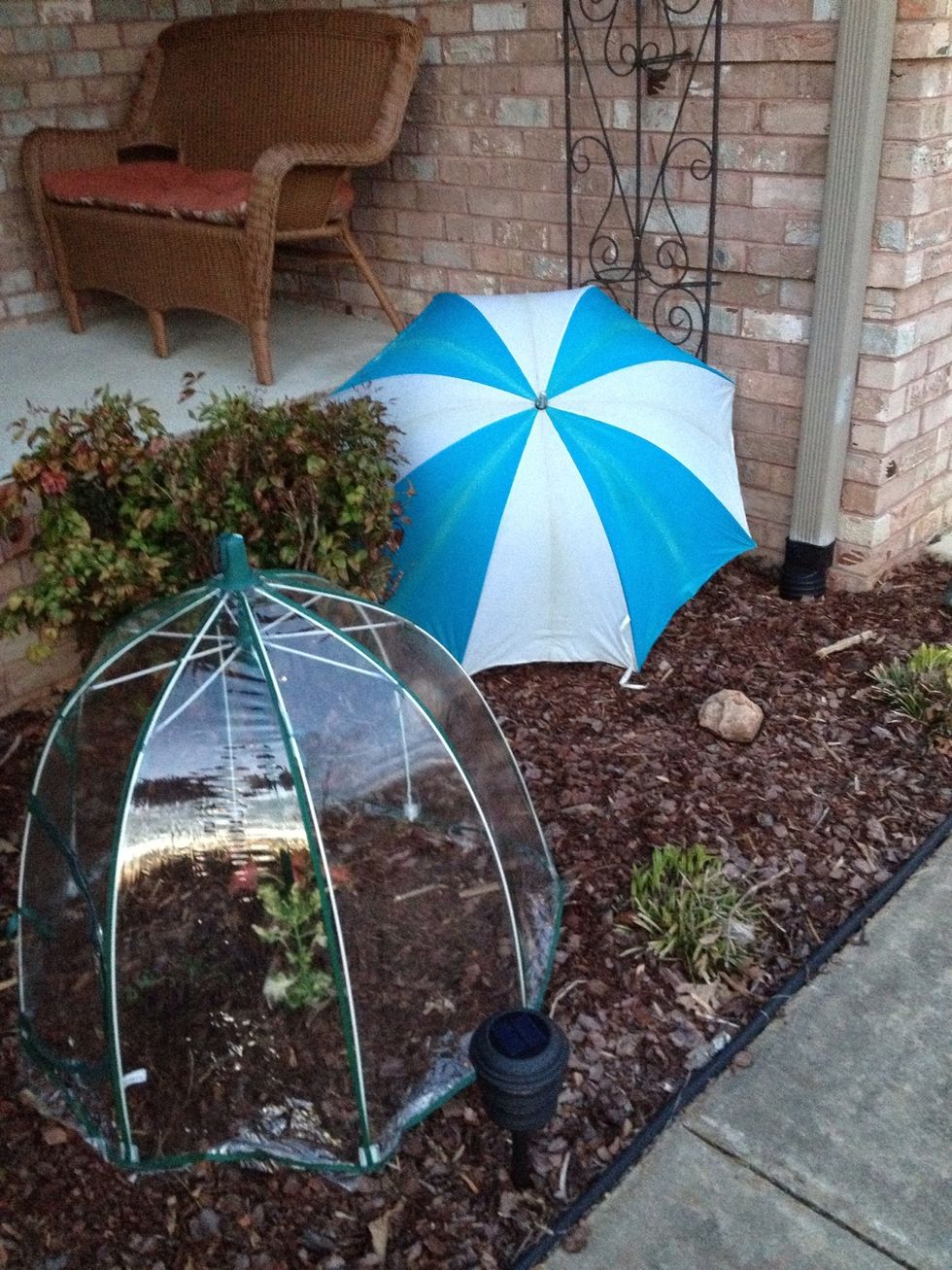 The blue/white umbrella is a huge golf umbrella. I used it here cornered under the porch to save a small, new plant. You can use the same concept with plants in large potted containers.
I have watched people use sheets, plastic bags, buckets, and all kinds of techniques to save their Spring flowers. I think this is the easiest and nicest looking way to preserve your plants. 🌷
Old Umbrellas
Golf Umbrellas
Angela Pitts
Creative and artistic, devoted wife and mother of two lovely teenage daughters. I have over 20 years experience in the IT Software Industry.
Snow Camp, North Carolina