How to use nike+ fuelband
Nike+ Fuelband measures your every day activity, tracks each step and calorie burned. I like it! Here I show you how it works!
141
This is the new Nike+ wrist band, called Fuelband. It records all your activity of a day. I got it a few days ago (thanks to Pit & Mike Schmitt) tested it and think, it's great to have it.
BUT WHAT THE HELL IS FUEL? The band tracks your activity through a sport-tested accelerometer and "translates" every move (running, walking, mixing a drink, even handshakes :-) into "Nike Fuel".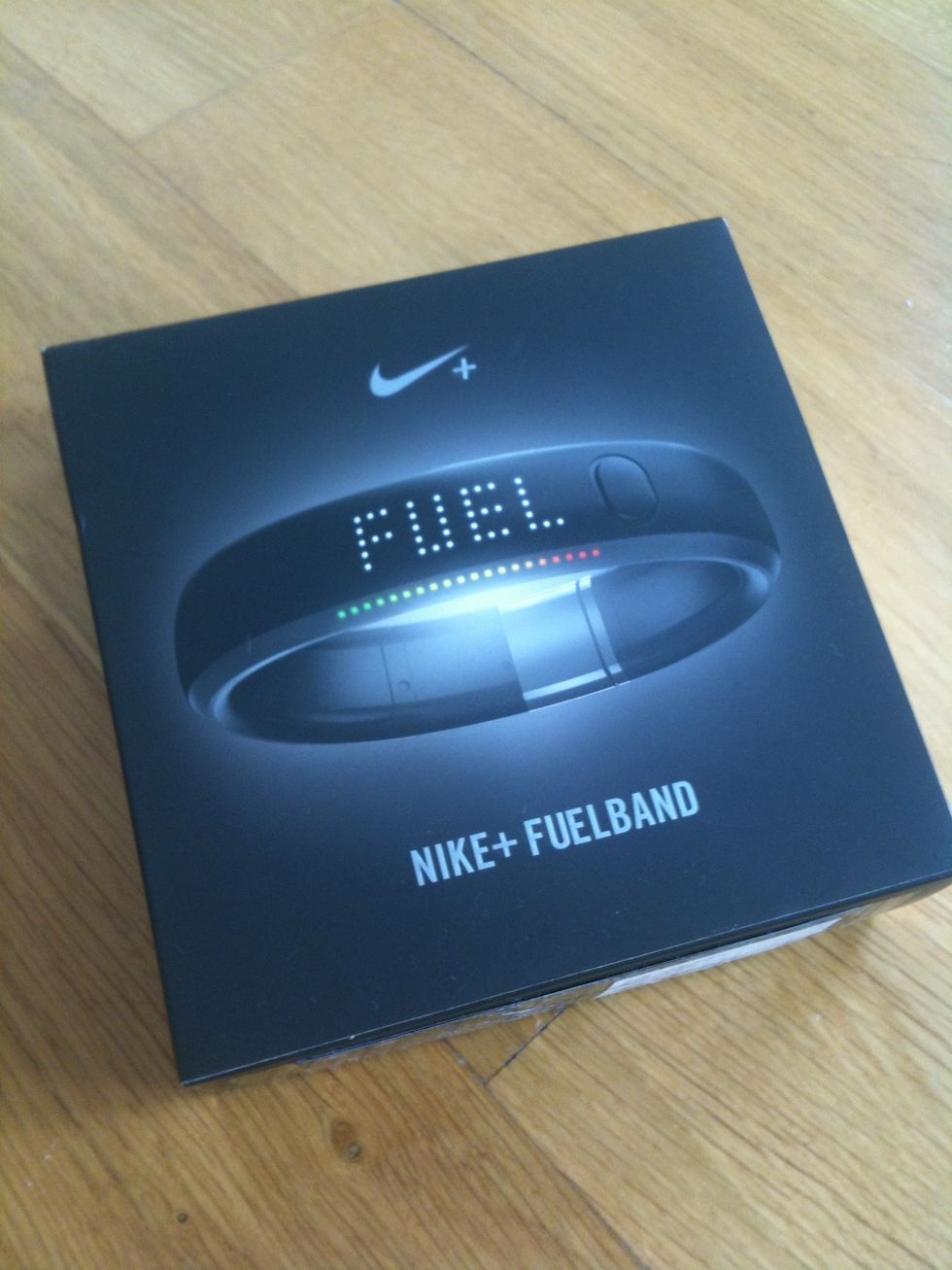 The Nike+ Fuelband-Box is 149 $, at the moment it's only sold in the US, in London it starts very soon, rest of Europe has to wait 'til summer :-(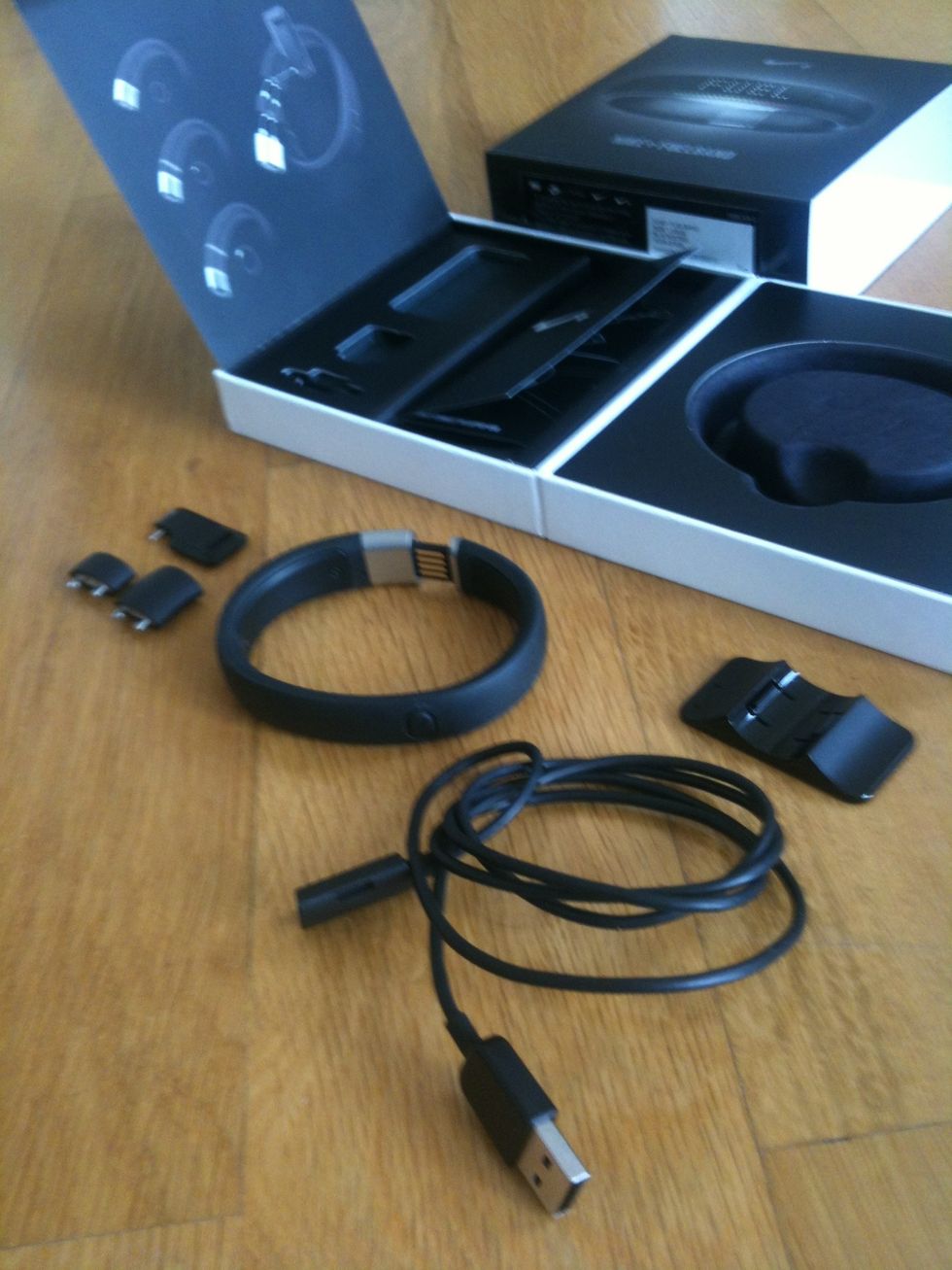 In the box, starting left: 8/16 mm links for your Fuelband, a sizing tool, a USB charging cable and a pretty cool USB stand.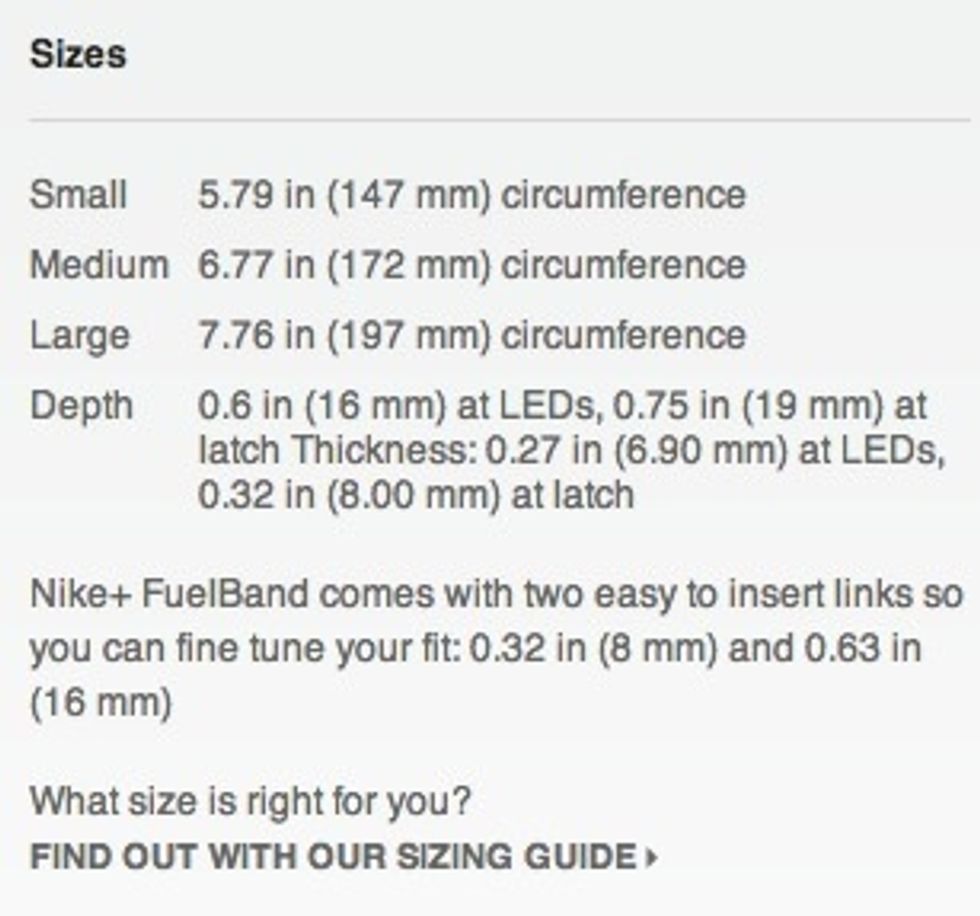 There are three different sizes . . .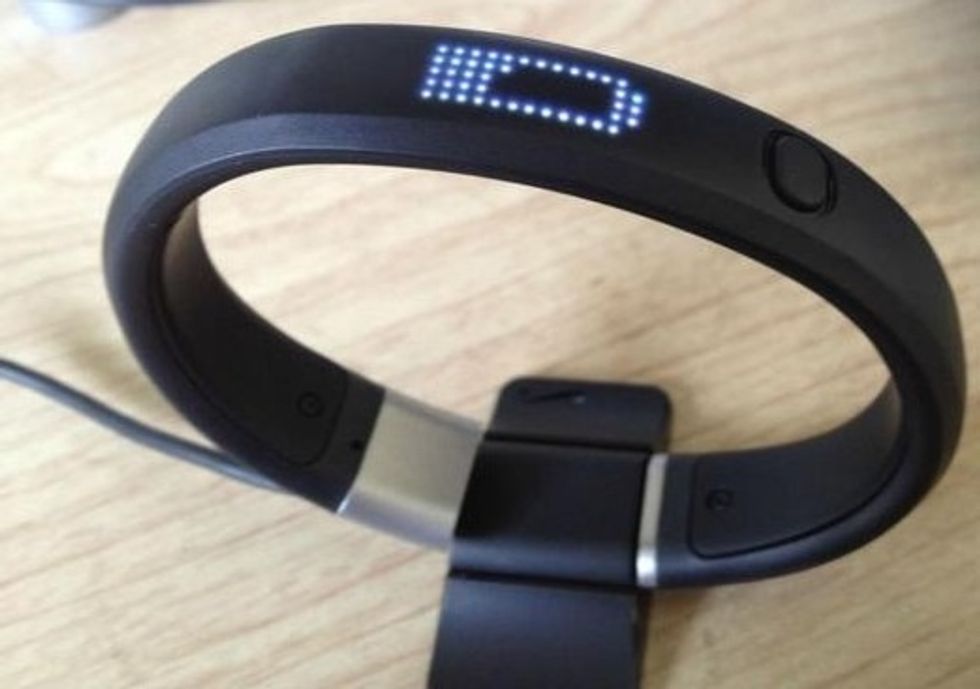 Before you start you have to charge it on your computer. When you open the Fuelband you see the built-in USB 2.0 - connect it directly or use included USB cable and stand. Do this once a week/4 days.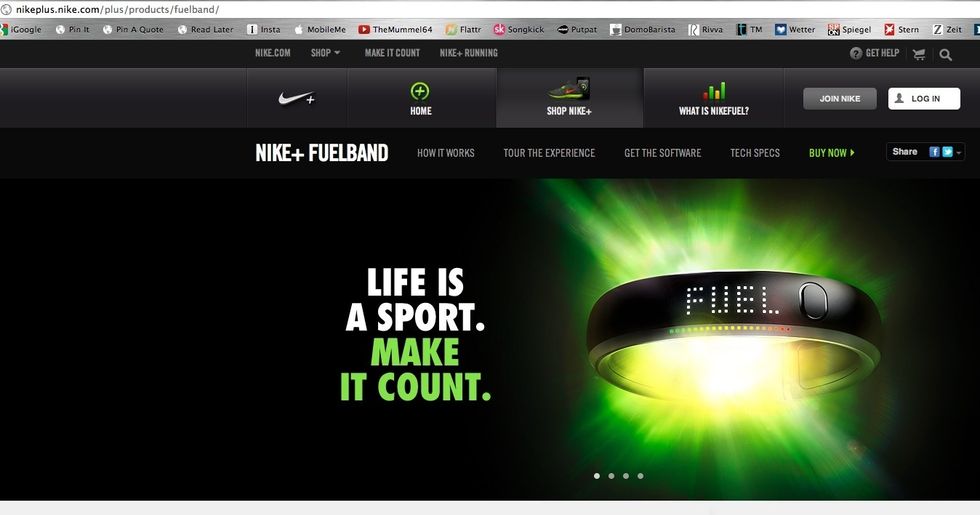 To connect your Fuelband to Nike+ and download the connetion-software go to www.nikeplus.nike.com and click on "Set it up".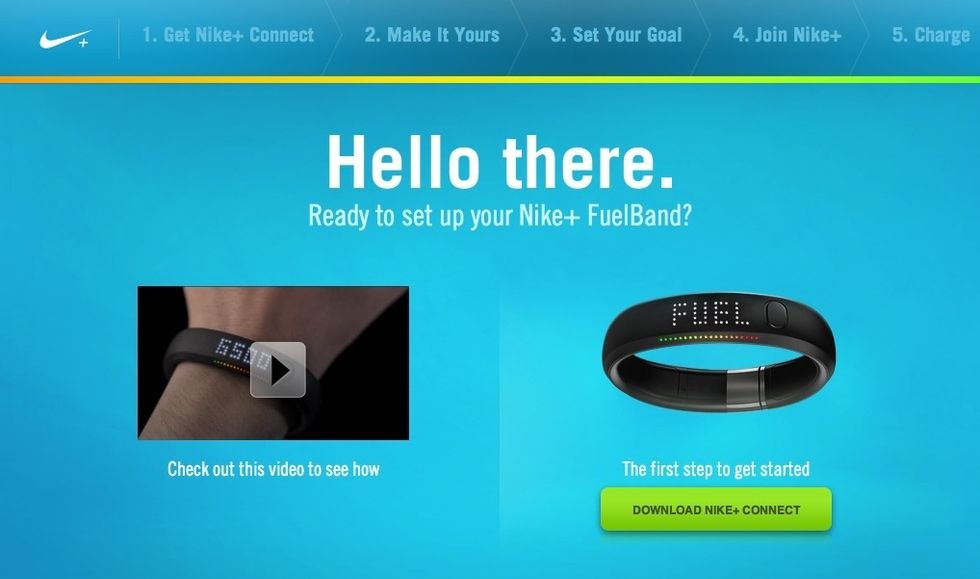 It's done in a few minutes, there is also a video guide that might help you.
If you like to sync your fuel, cal, steps from everywhere via Bluetooth, you can download the "Nike+ Fuelband" app in the iTunes-store. BUT: at this time it only works with iOS 4.3 & 5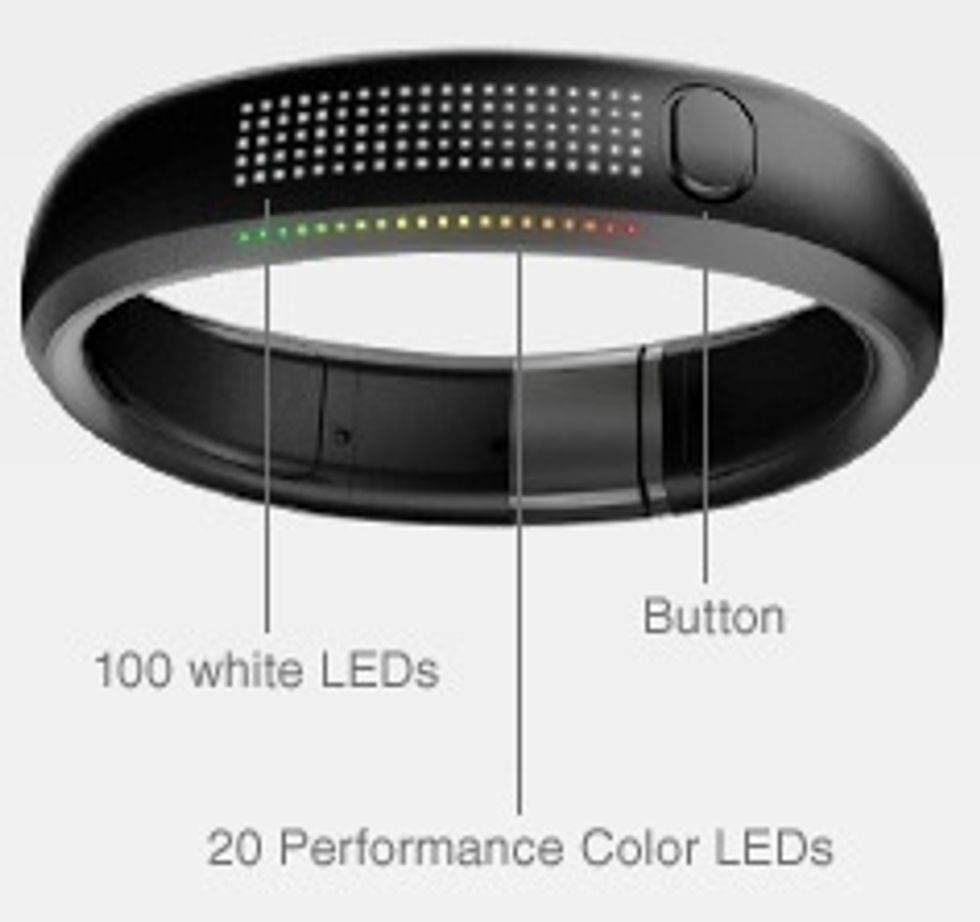 Now you are ready to start your first Fuelband workout. Put the band on your wrist, press the button, when you want to check out your efforts. You see it on the white and colored performance LEDs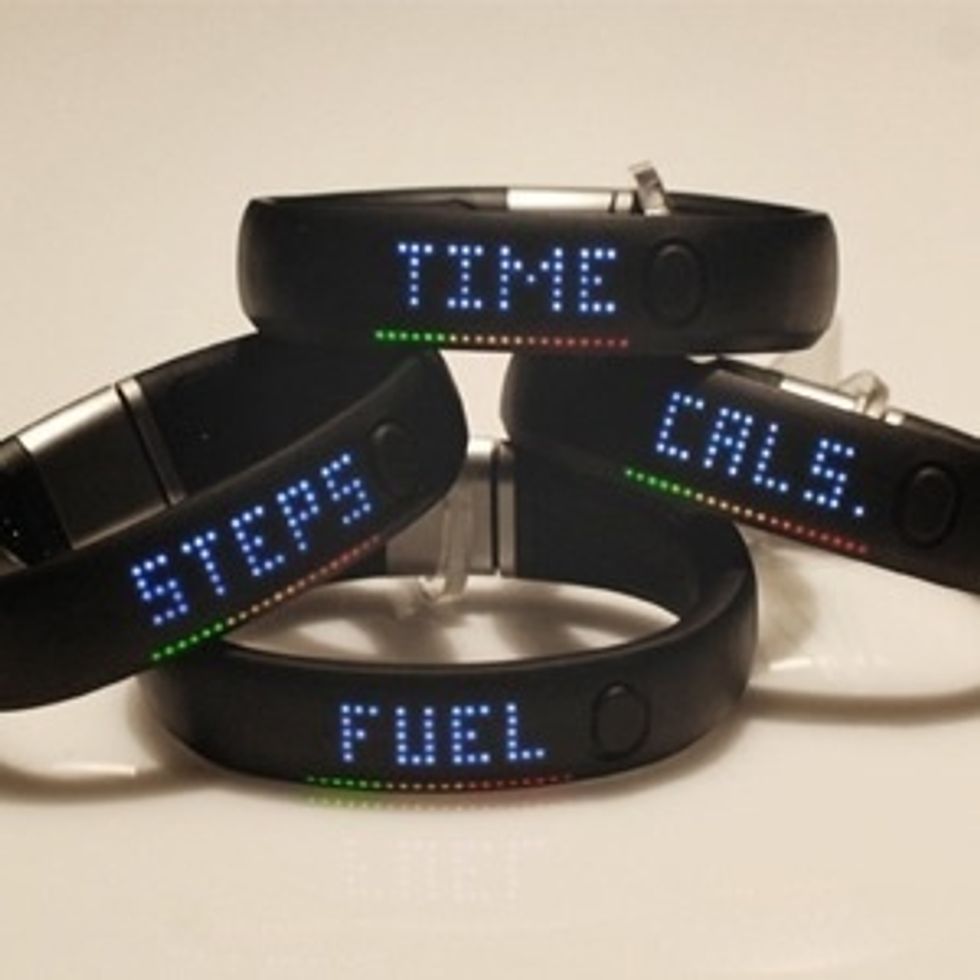 These are the possibilities you have . . .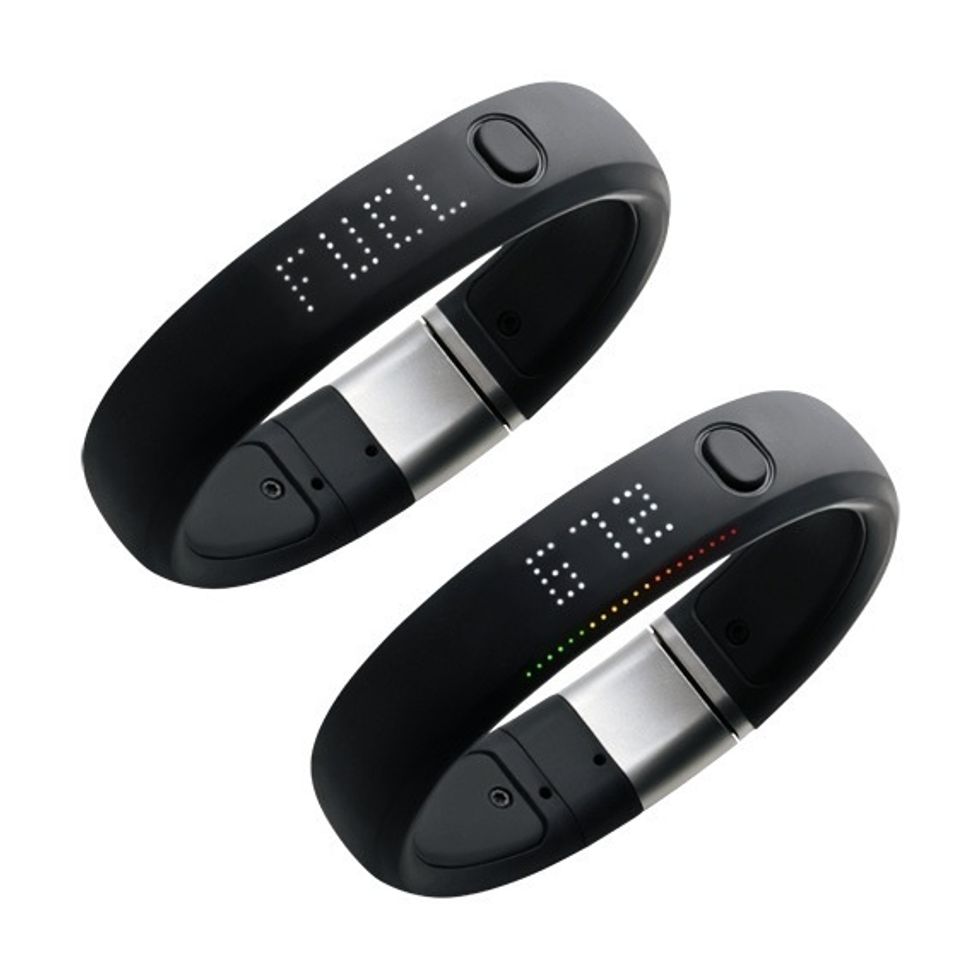 For example "Fuel": neary 700 is not so much, it's half a day on your desk in the office or a 60-min-walk in the park :-)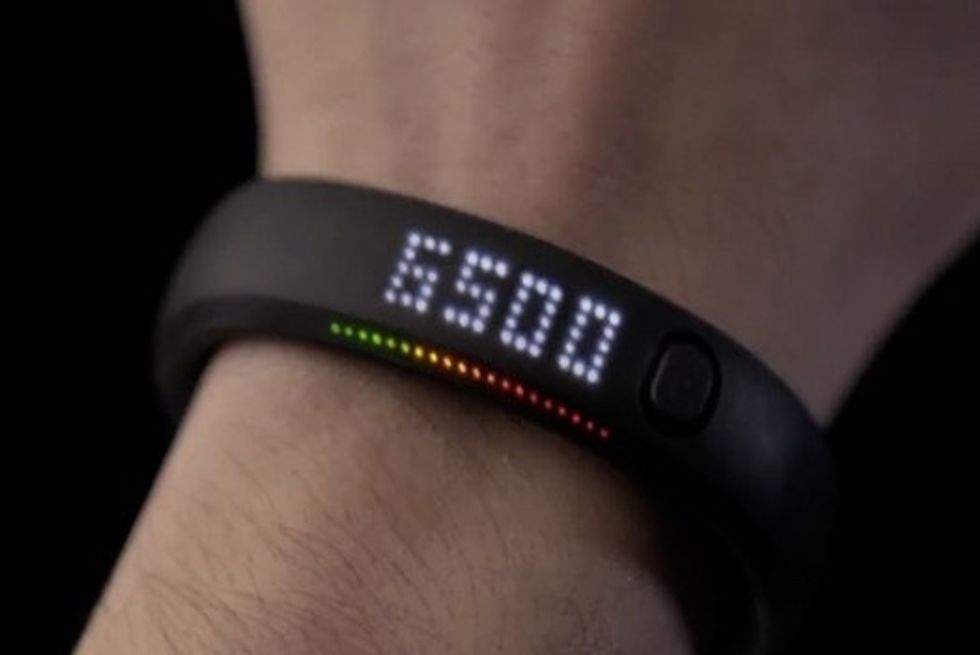 6500? This is a lot to run and play! Not a goal for "normal" people like us. With an easy run a day, work, playing with my iPhone (counts :-) and not so much tv & couch you end up on 2500 up to 3500.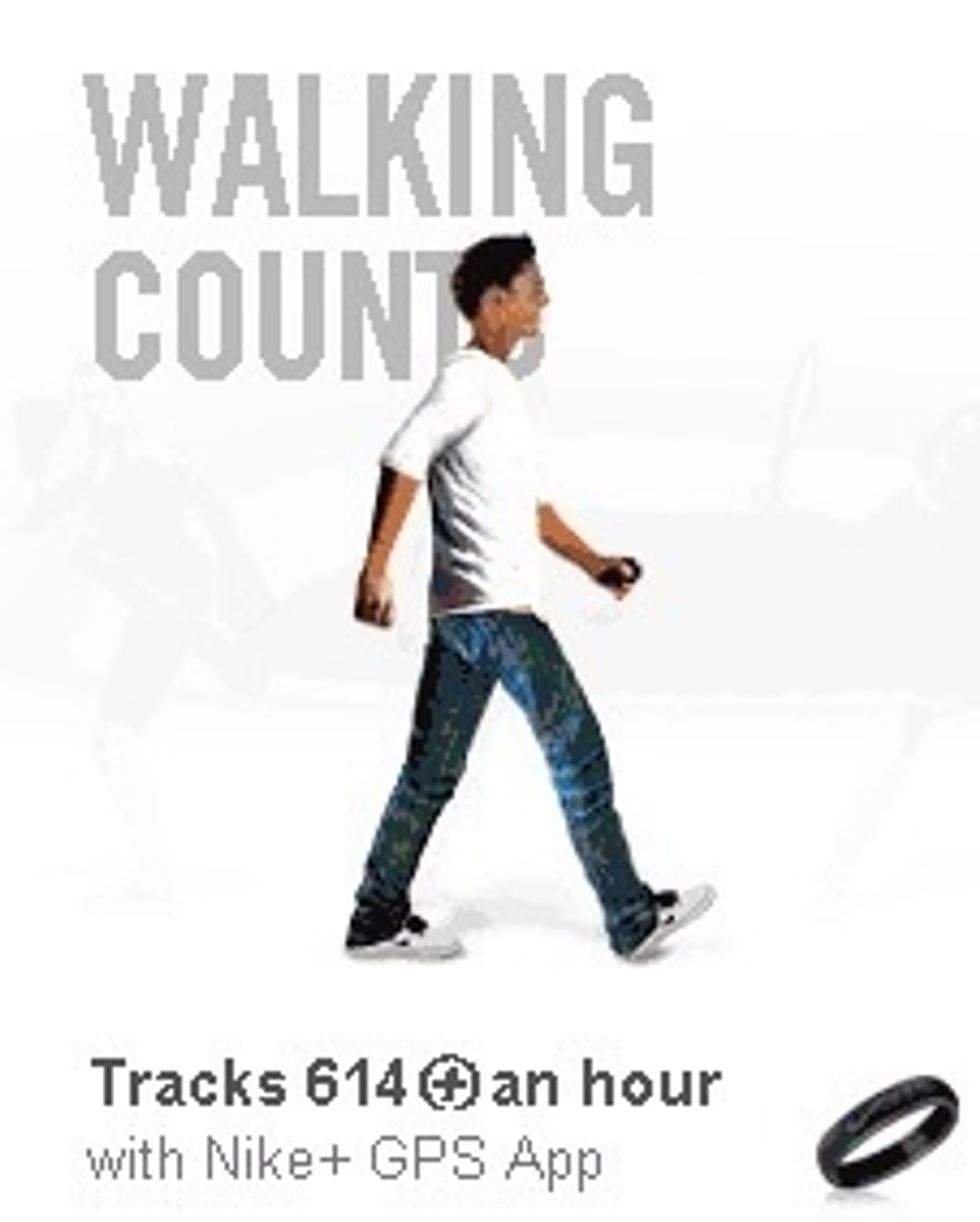 This is what Nike says . . .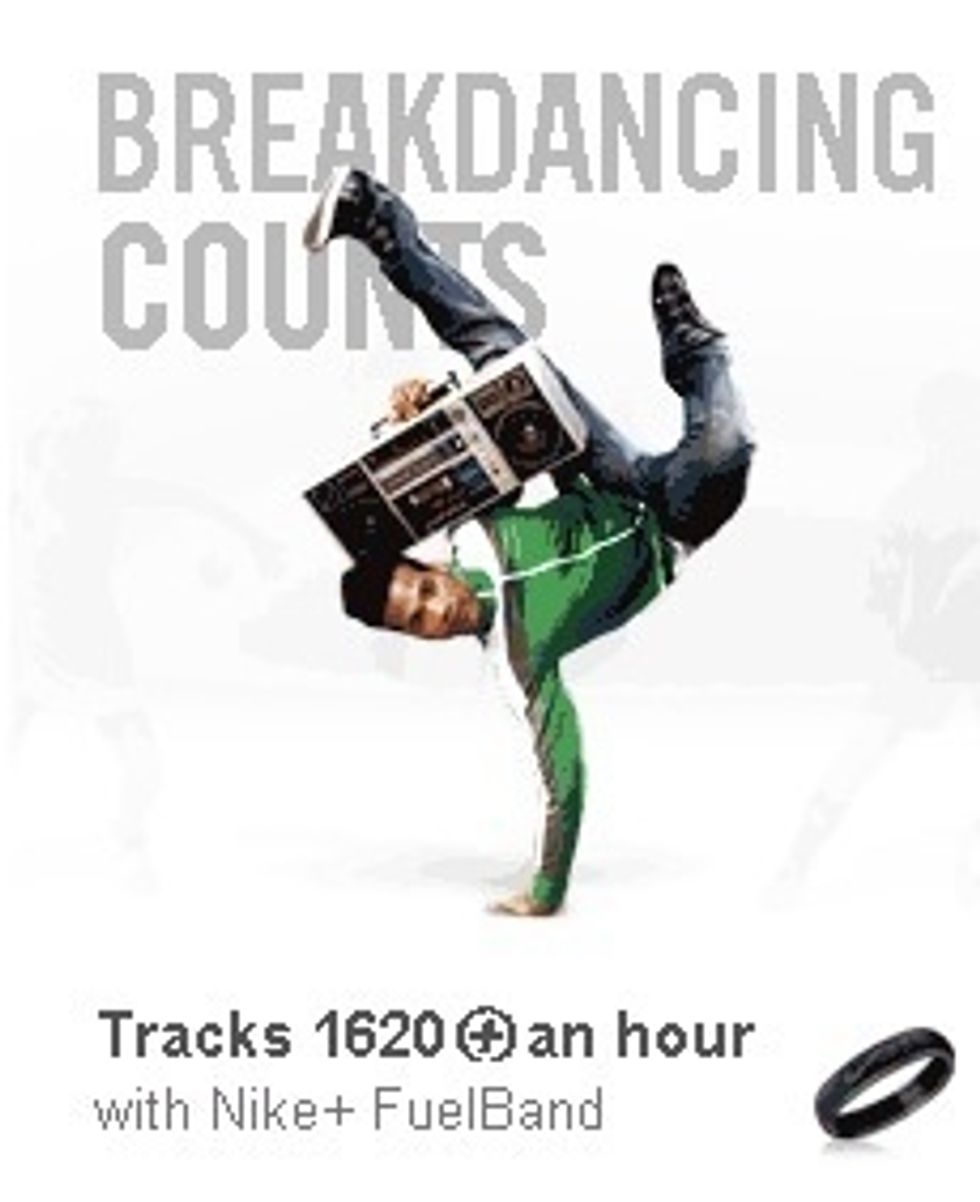 . . . also this counts . . . (but take care!)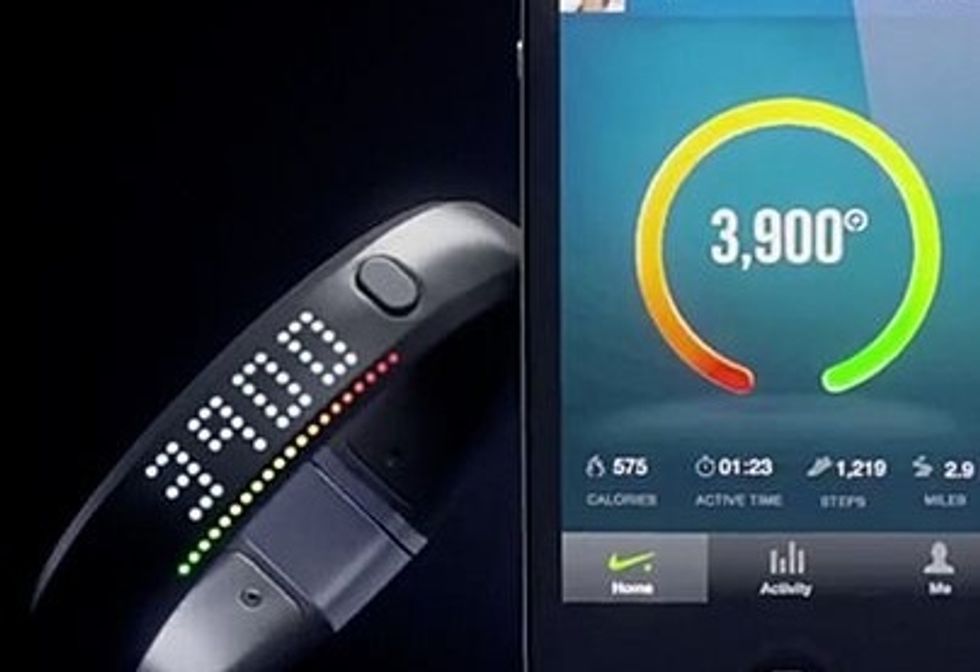 And don't forget to sync with your app or/and your Nike+ page from time to time to see how Fuelband tracks your progress! And if lights get to "green" on the LED - you know you've hit your daily goal!
So, you see, I've get to leave you and take a run to get more Fuel on this starter-board :-) Bye and MAKE IT COUNT!
Nike+ Fuelband
Computer
Nike+ Fuelband App (iTunes)