Launch this NPP whenever you want during a class to test your students' knowledge on the fly!
16
Log in to the Nearpod app and look for the NPP 'Today's lesson' on the Nearpod Store. Download it to your library.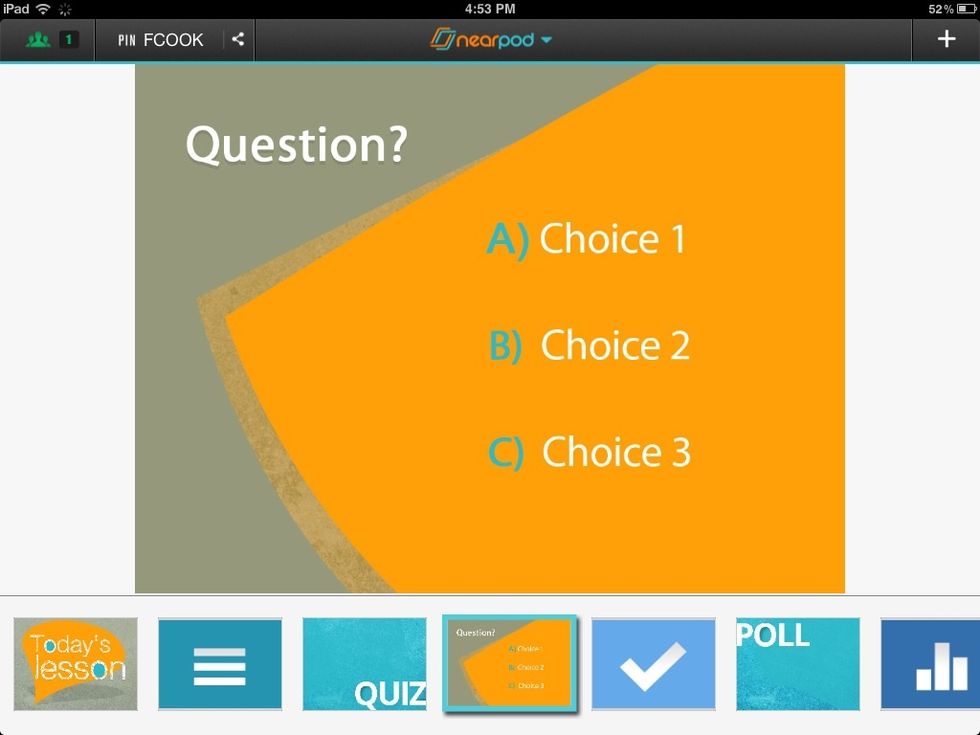 You will find plenty of activities that you can launch at any time during the lesson. Use the scrubber below to choose the ones you want to share.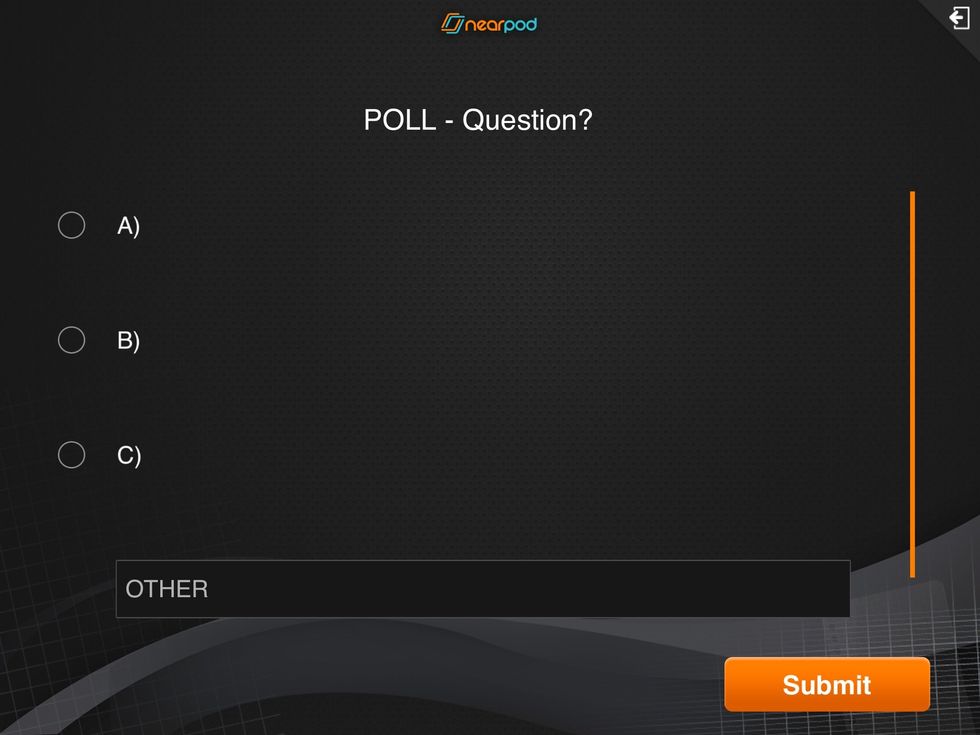 When you share a Poll, Quiz or Q&A with your students, the question and the answers must be provided orally or written on the board. This is how they will see the activity.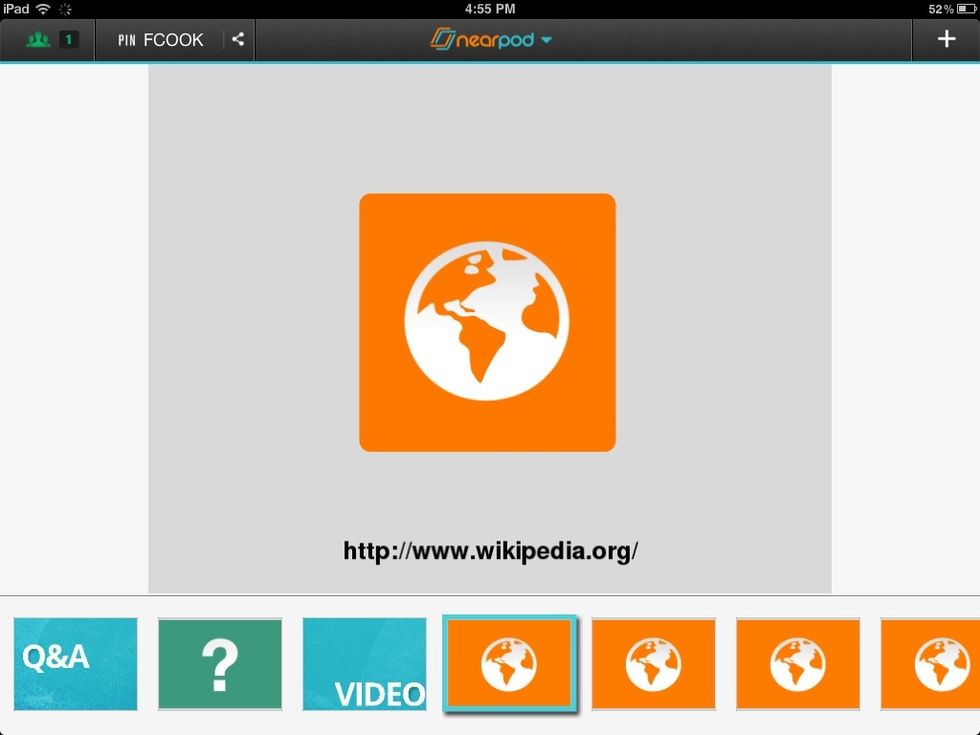 There are a few websites featured for you to take advantage of, too.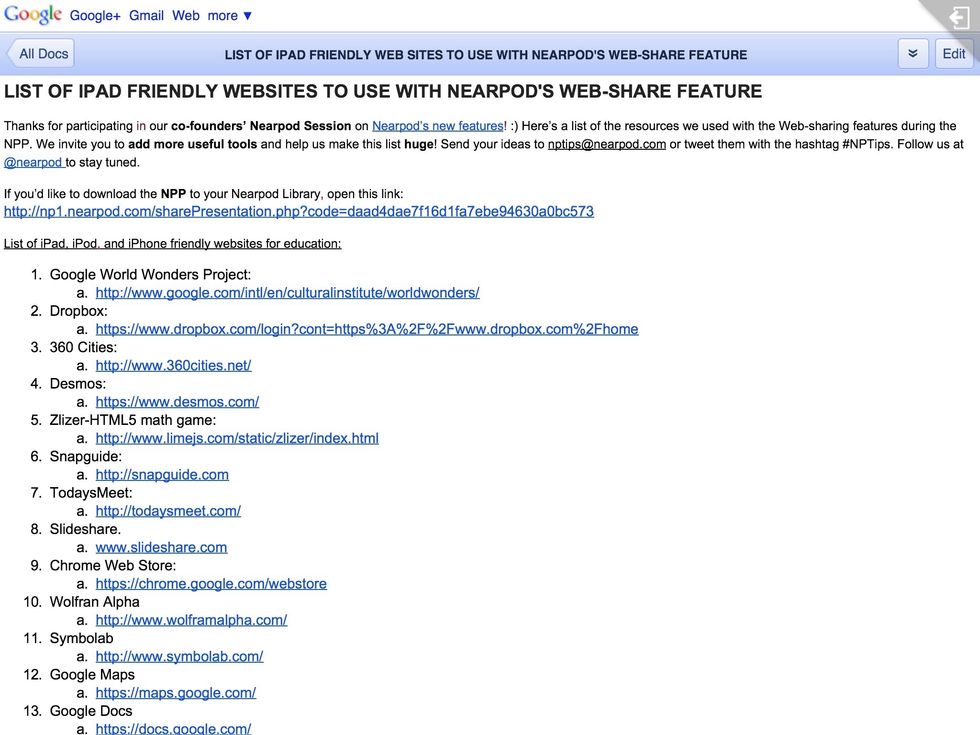 The Nearpod's list of iPad friendly websites has been included as well. Check out all the resources available!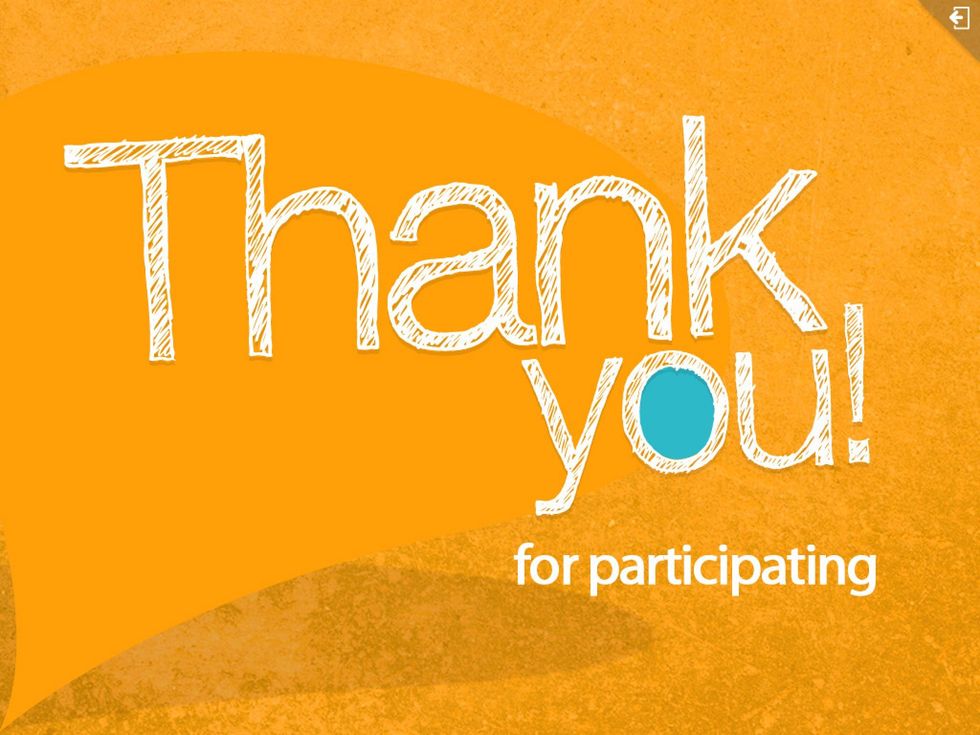 And that's it :) You can use this NPP for all your lessons! You will find a few instructions on the last slide. And remember that you can clone and edit this NPP! Learn more at www.nearpod.com
1.0 iPad with the Nearpod app for the teacher.
1.0 iPad/iPhone/iPod touch for each student
Nearpod'S Guides
An innovative and interactive classroom tool to create, engage and assess. An all-in-one solution for the 21st century teachers!