How to use mixed media in your christmas cards
Use Mixed Media in Your Christmas Cards
4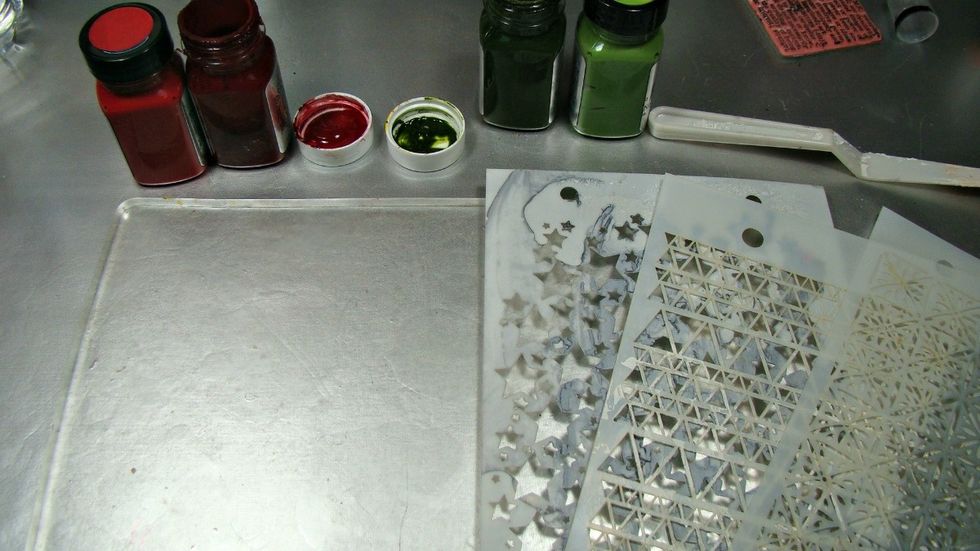 I love the randomness when using a gelli plate. I applied dabs of each of the colors to the plate and spread using a brayer. Then applied my stencil and pressed my paper to get my print.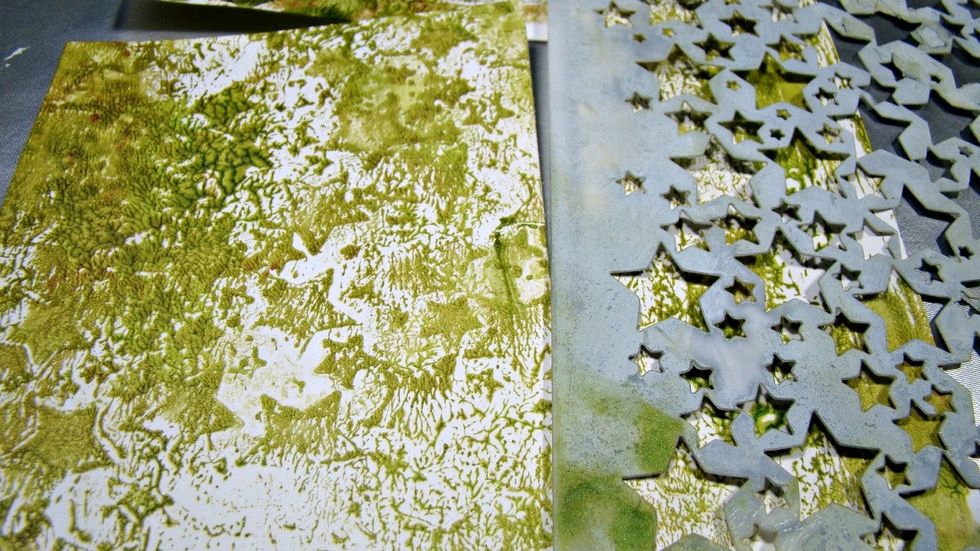 Here is the print I got with the Twilight Stencil. This will be used for one of my cards backgrounds.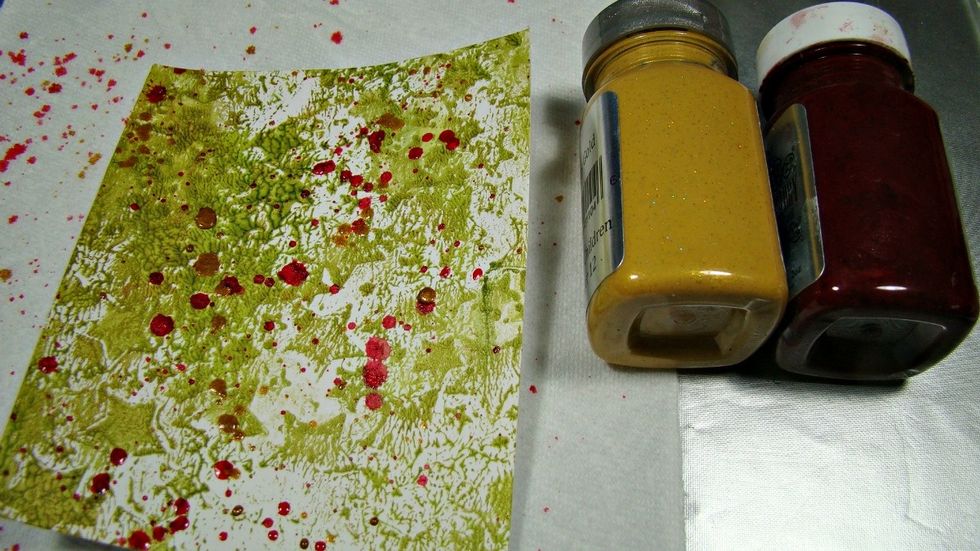 Splatter Vegas Gold and Ruby on the background. Heat set.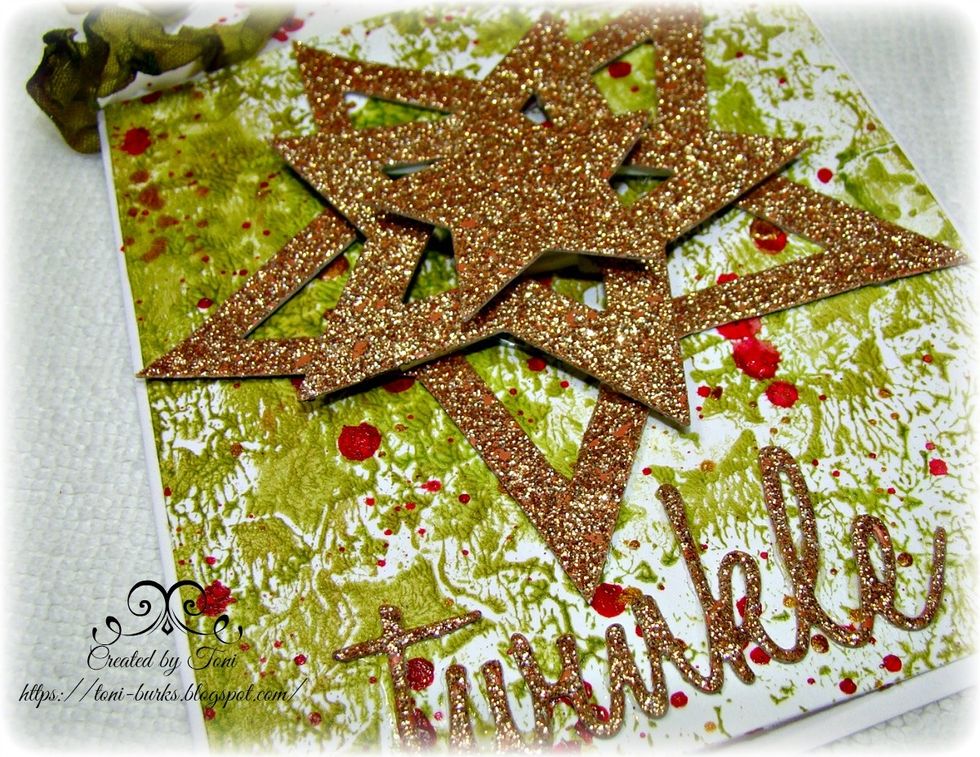 I cut out layered stars and attached to the card using 3D foam adhesive to make the stars dimensional. I cut out "Twinkle" from T!m Holtz Greetings.
For some of my prints I decided to make poinsettia's from them so I used my die cut.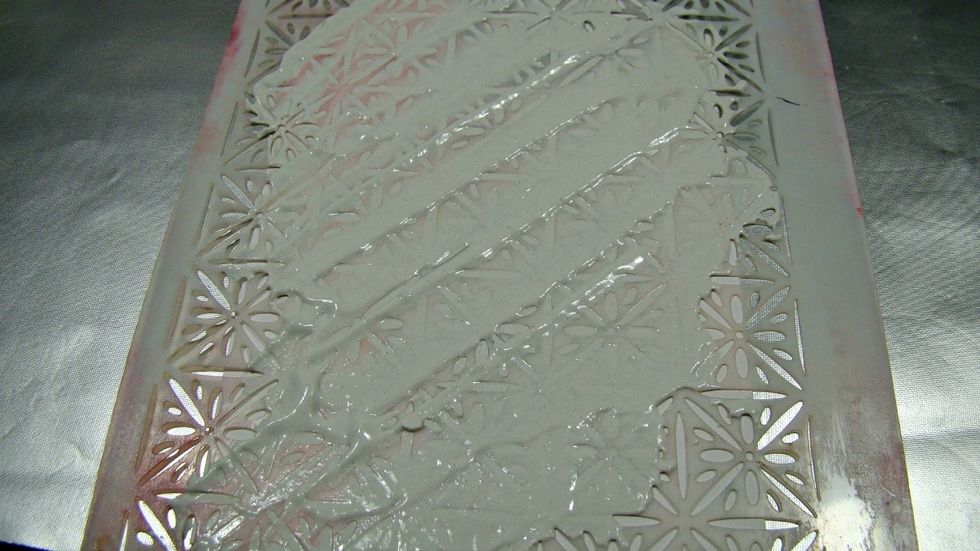 For the background on one of the cards I used the Floral Tile Stencil and Mud Texture Paste. Heat set.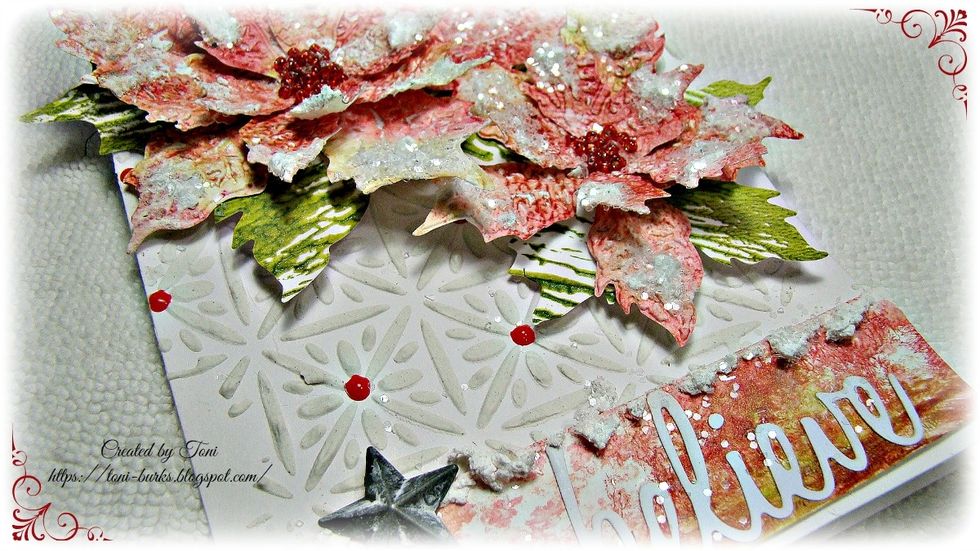 After the paste is dried I added Nuvo drops to the centers, applied homemade snow to the petals as well as diamond dust glitter and seed beads to the center.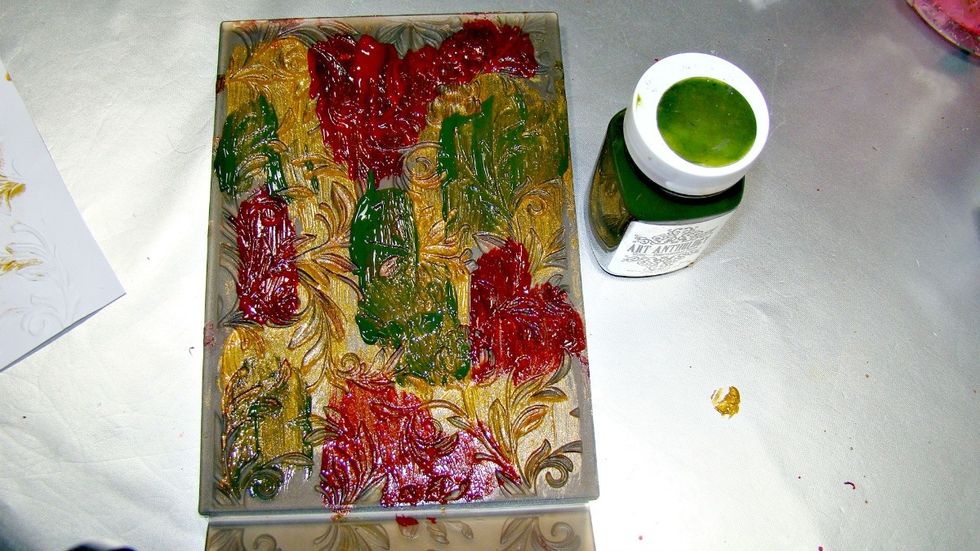 The next procedure I used 3D embossing folder. Sponge on your paints and run your paper through your die cut machine. No worries you can wipe off the paint after using folder.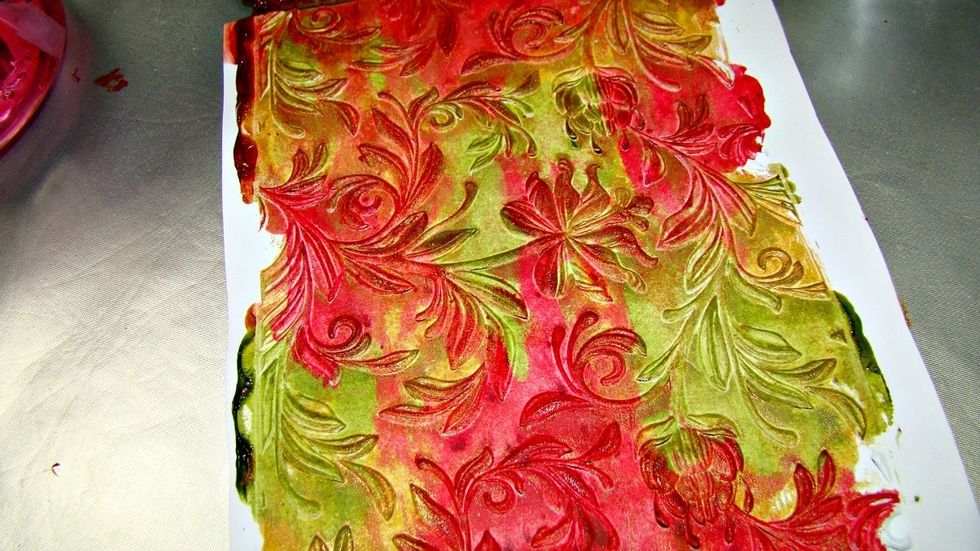 Check out the beautiful background. I really liked applying my mediums like this because running it through the folder caused the paints to absorb in the fibers and blended beautifully.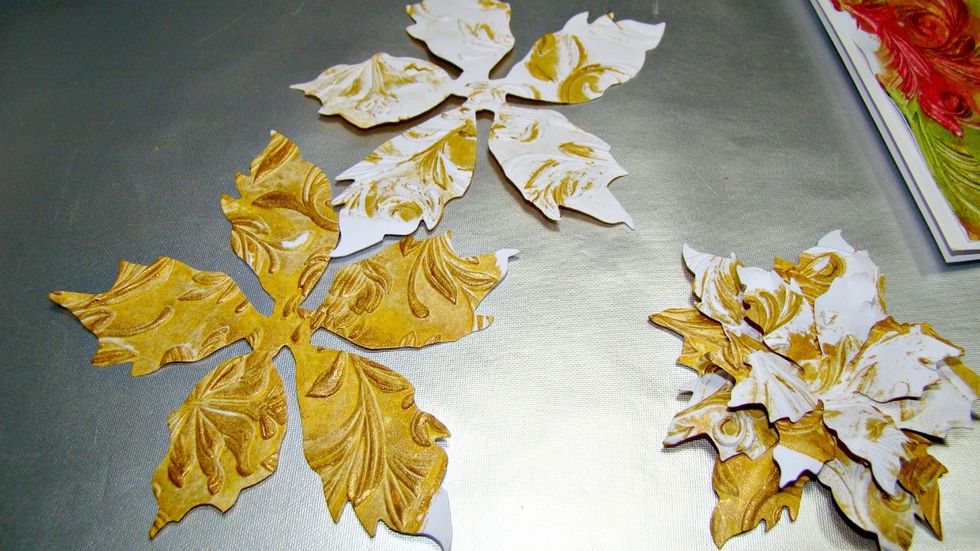 I also did another sheet of paper, they both were using Vegas Gold but the top paper I only added a bit of the gold because I wanted the white paper to be evident.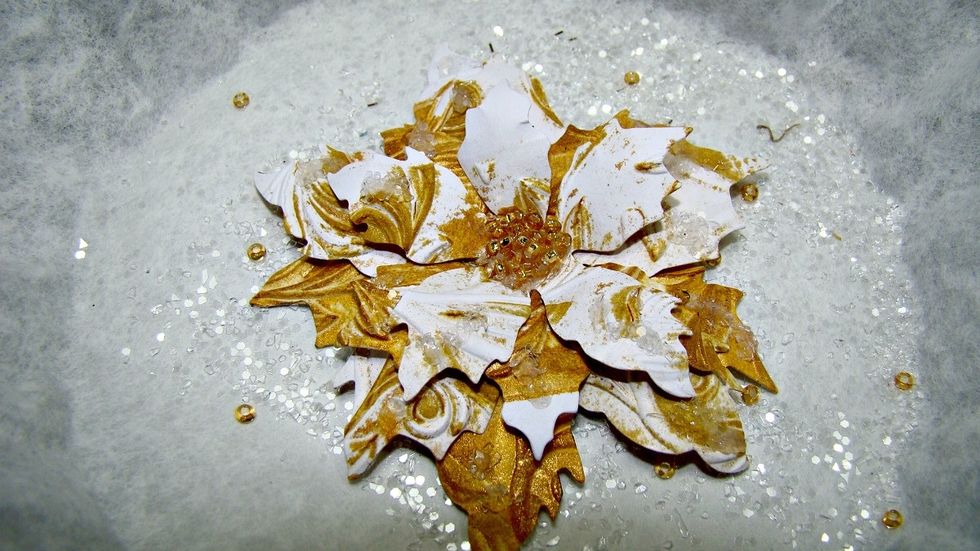 Here is the poinsettia that was made using Sizzix die. Seed beads were added to the center as well as Glossy Accents to adhere some clear glitter to the petals.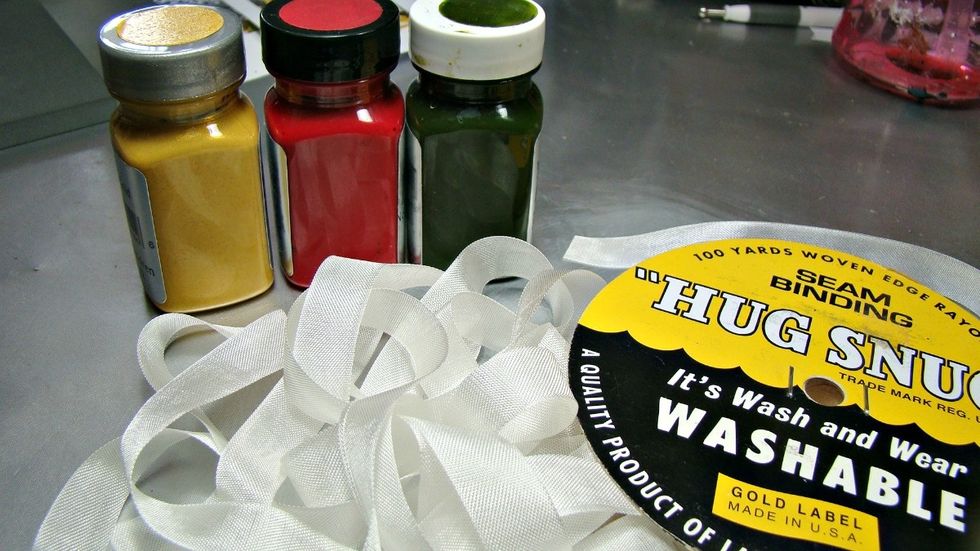 For the top of my cards I wanted to add coordinating seam binding. Cut your pieces and wet with water and take some of the paint and squish the seam bind until it is mixed.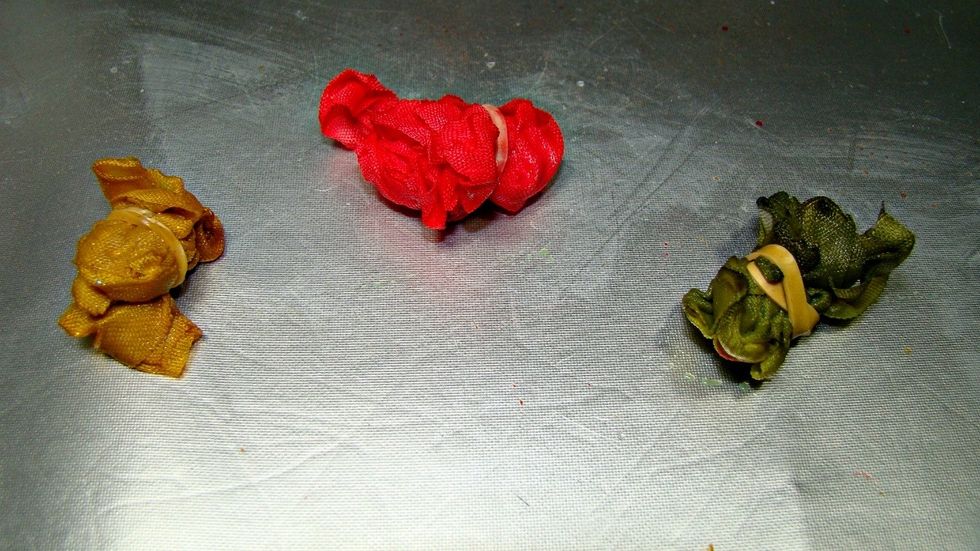 Roll in a ball and tie with rubber band and dry completely. Attach to the top of your cards.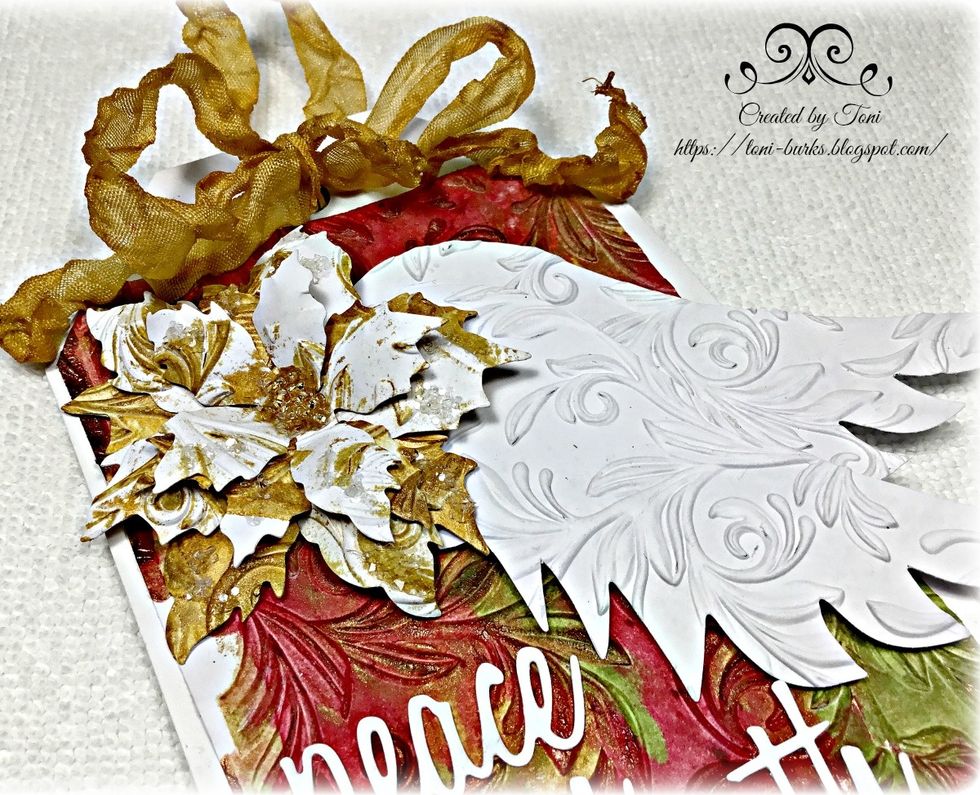 And there you have it a few cards all done for Christmas 2018. Hope you were inspired and learned a new technique or two.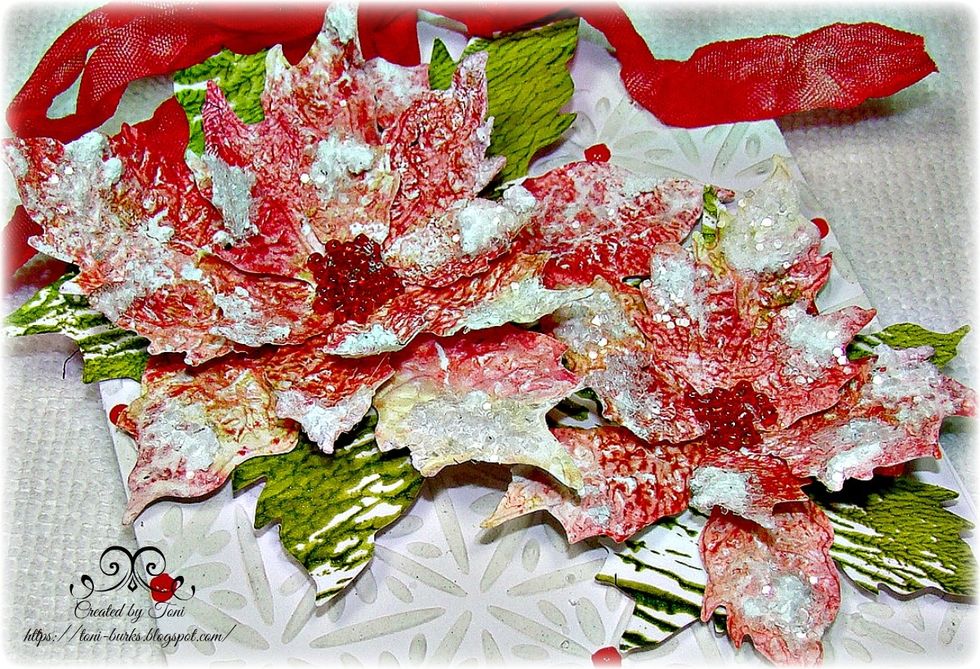 For more inspiration follow AA on Facebook and download your projects so you can share we us and our followers. https://www.facebook.com/groups/741057632686564/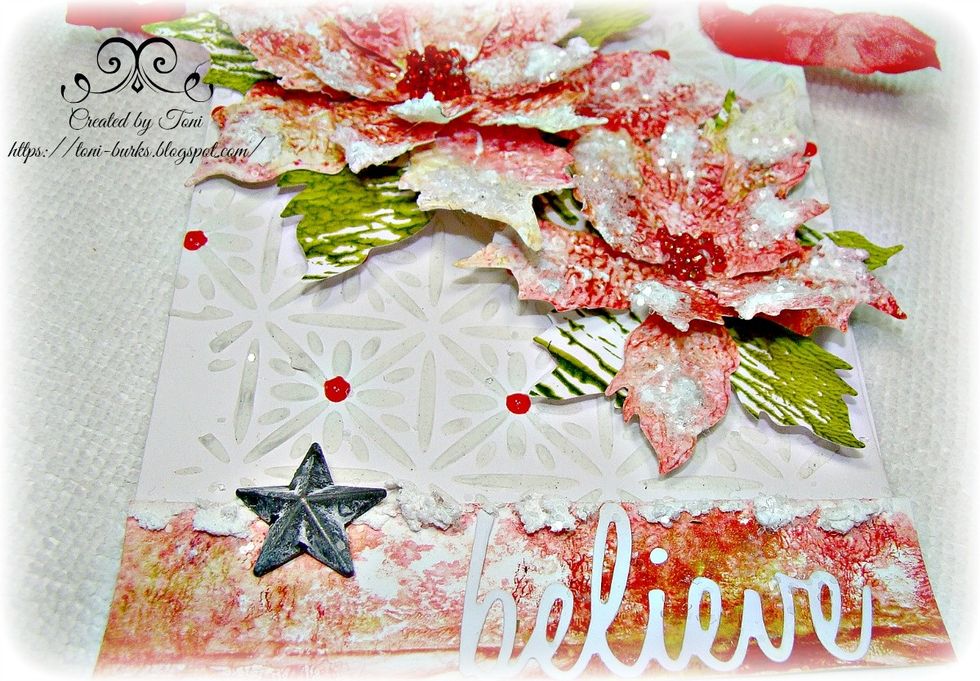 Also follow us at http://artanthologyinc.com/blog/ https://www.pinterest.com/artanthology/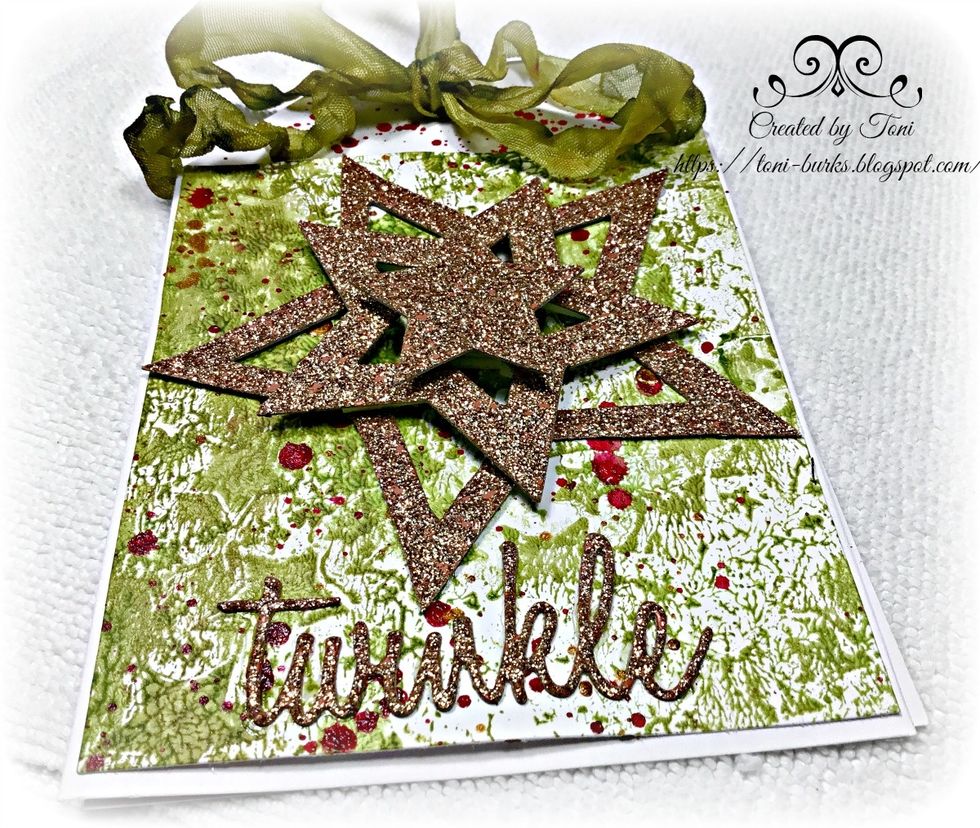 Also be sure to sign up for our newsletter where you can find all the latest new products and the happenings with Art Anthology ! http://artanthologyinc.com/
It's always a pleasure to share with you a new project and wishing you a wonderfully creative week !
Shine-Ruby, Kelly
Rust Texture Set-Amber
Velvet-Desire
Sorbet-Vegas Gold
Mud Texture Paste
Stencil-Twilight, Floral Tile
Art Anthology
Art Anthology is a manufacturer of dimensional mediums.\n\nCome chat with us in our Facebook Group: Art Anthology Adventures in Art