Some times leftovers can be transformed into something very delicious
22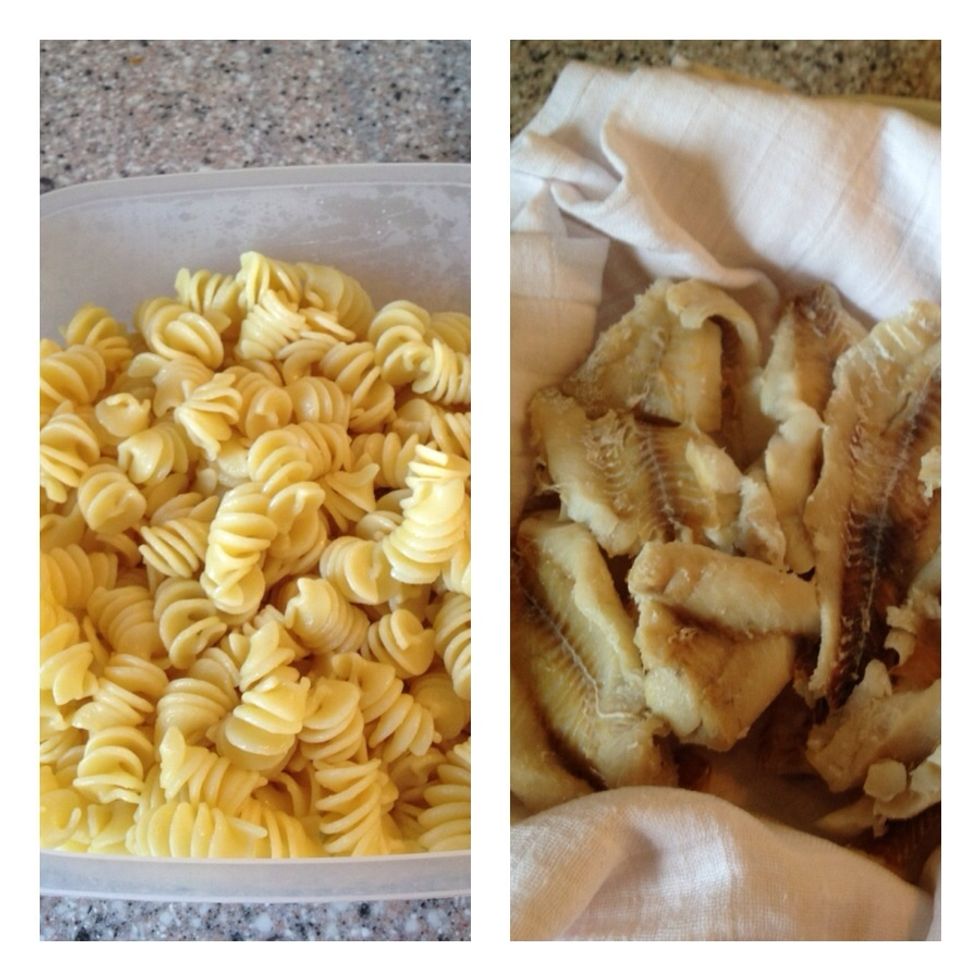 Sunday is my hubbies day of cooking for the two of us We had pasta and fish. He miscalculated just a tiny bit. So I'm going to try and make a dish out of the leftover pasta and fish.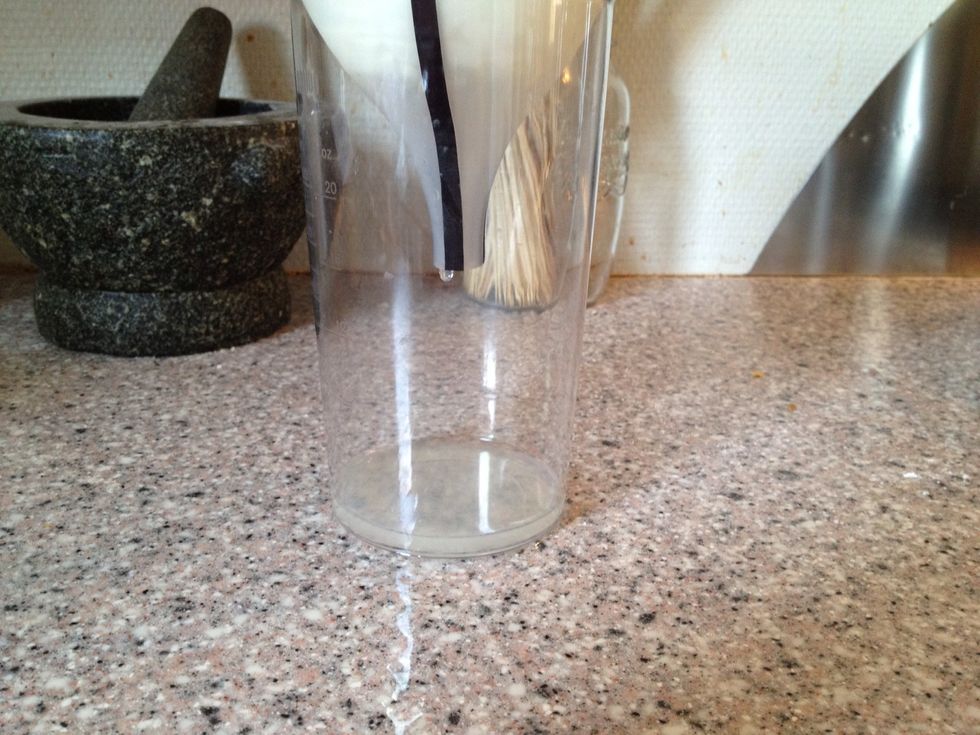 I want to make a dressing that is not too runny So i drain using a coffee filter in my Funnel. The yoghurt I have is a 10 % Greek yoghurt and is quite thick so I only drain it for 2 hours.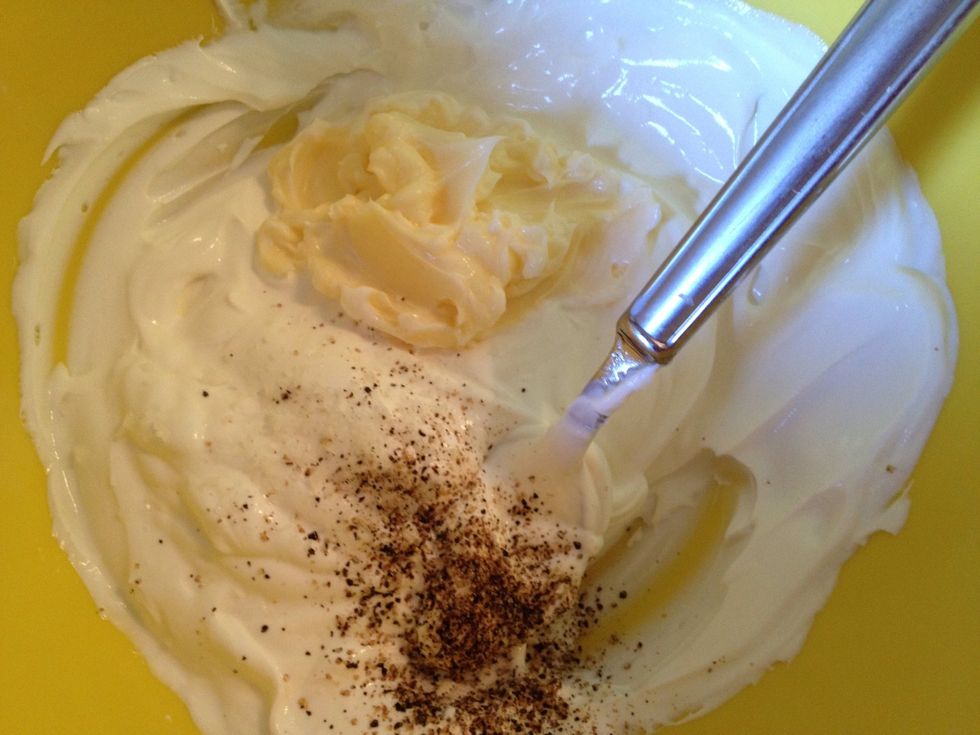 Stir the yoghurt until it shines. Add mayonnaise salt and pepper.
Finely chopped dill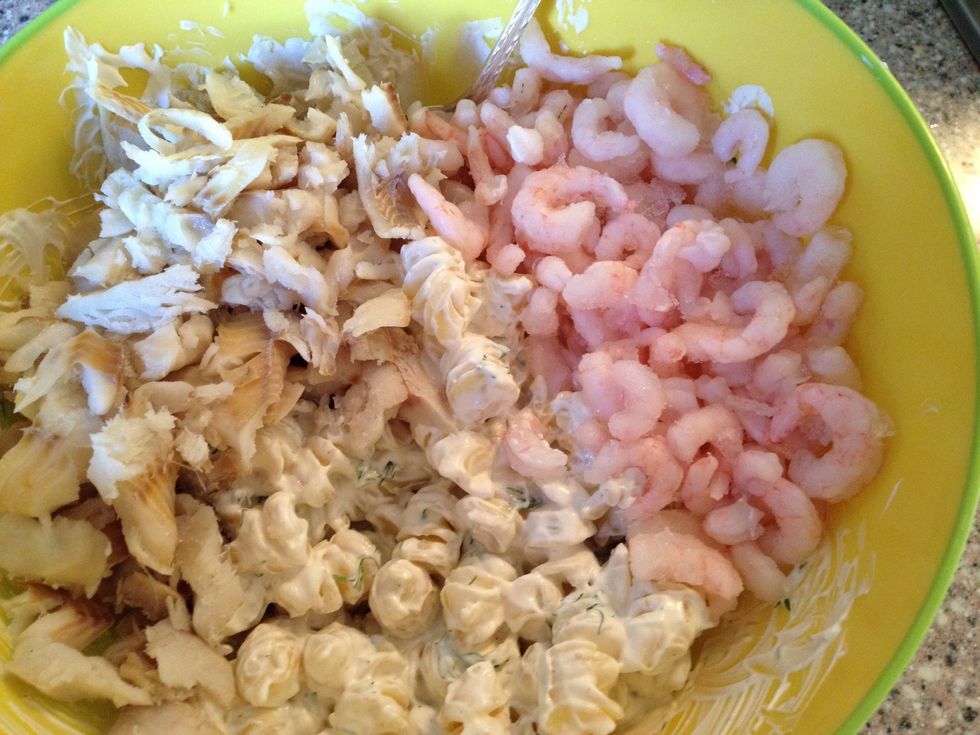 The fish broken into mouth sized bits and shrimps.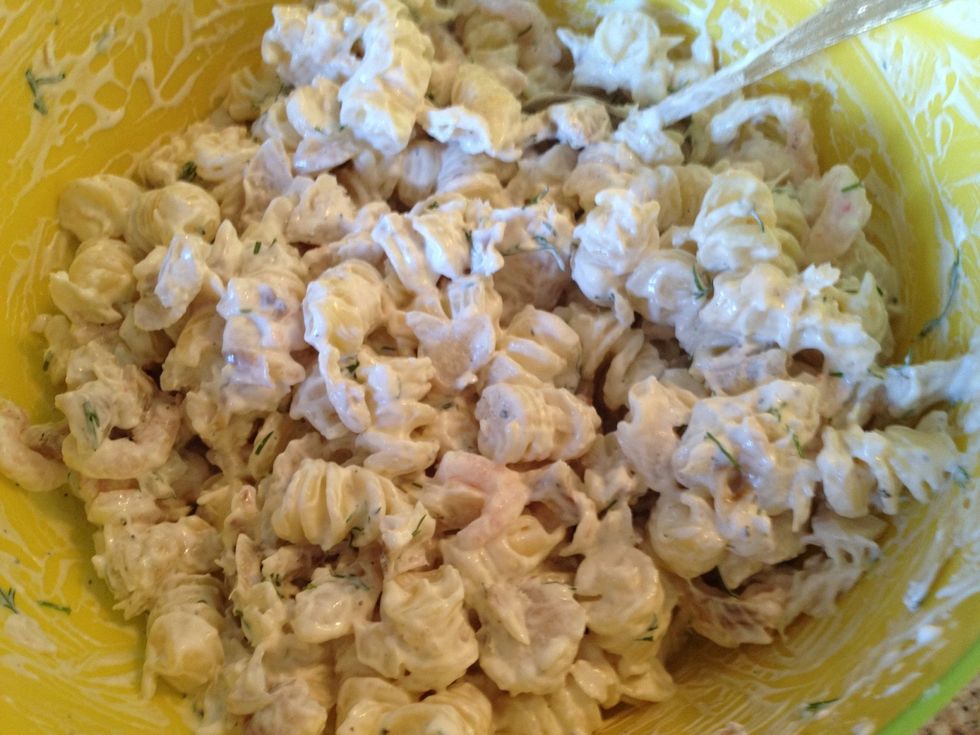 Mix. I like the taste but not the look. It needs some colour. If I'd had some tomatoes I would have removed the seeds and diced them. But no tomatoes.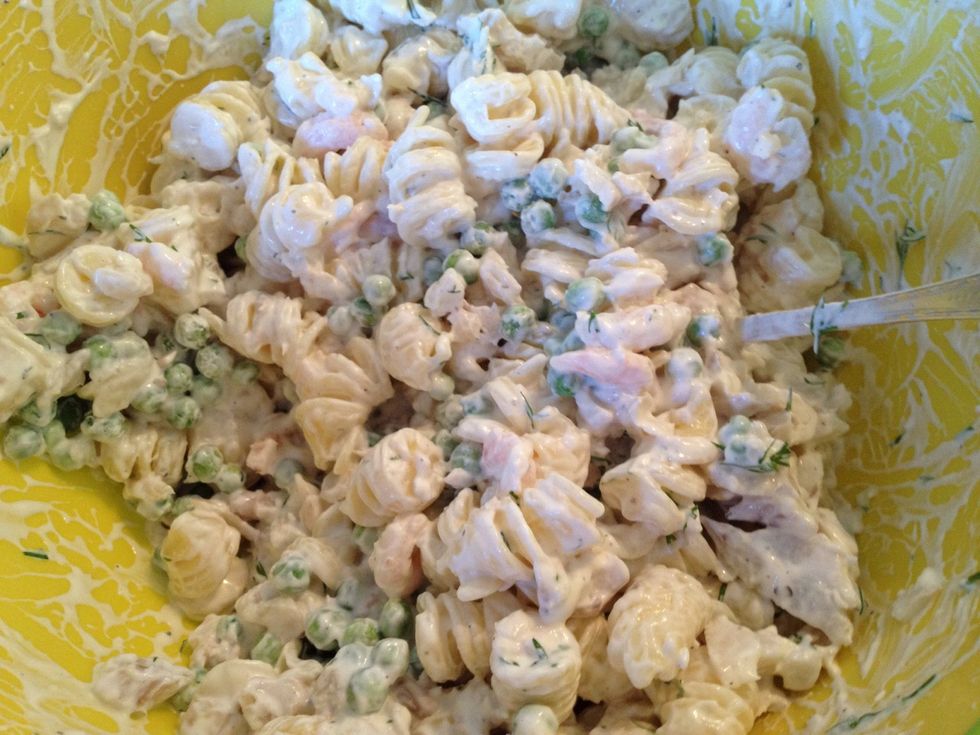 I add some frozen pees. It doesn't help a lot.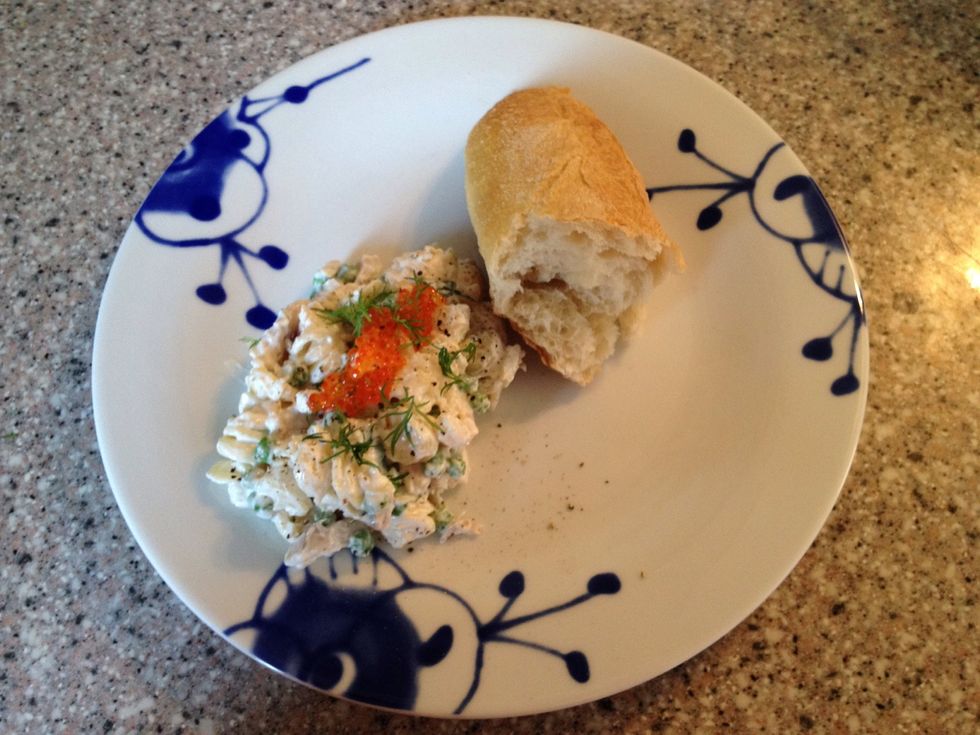 What do you do when you want to spice up an bland outfit ? Accessorise !!! So instead of sparkly earrings and a funky belt I used a small tin of sparkly trout roe and some funky bread.
Left over pasta
5.0 Filets of fish
1/2c Drained yogurt
2.0Tbsp Mayonnaise
1.0bnch Dill
1.0 Bag of frozen crimps
2.0 Hands full of frozen pees
Salt pepper to taste
1.0 Small tin of trout roe