This is a ham sandwich using leftover ham from Easter. I like the way the flavors stay separate as opposed to ham salad where they are all thrown together. Thanks for looking. Peace.
8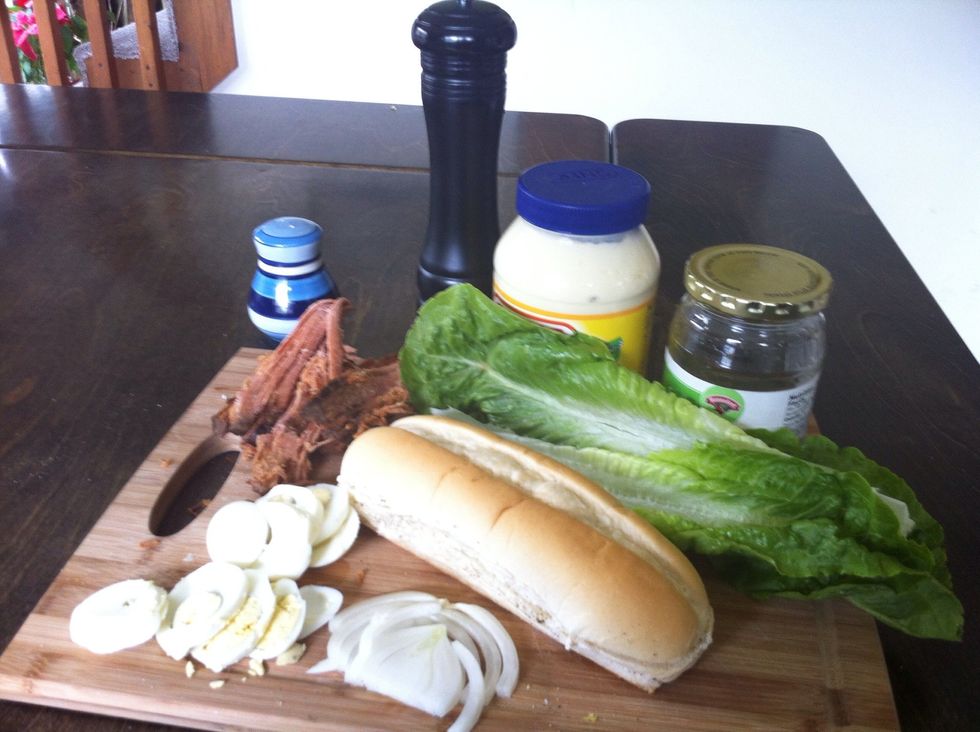 Here is all the ingredients. Really you can use any kind of bread and fixings. The important parts are Ham, mayo, relish, pepper salt and bread. I do like the hard boiled egg to. That is up to you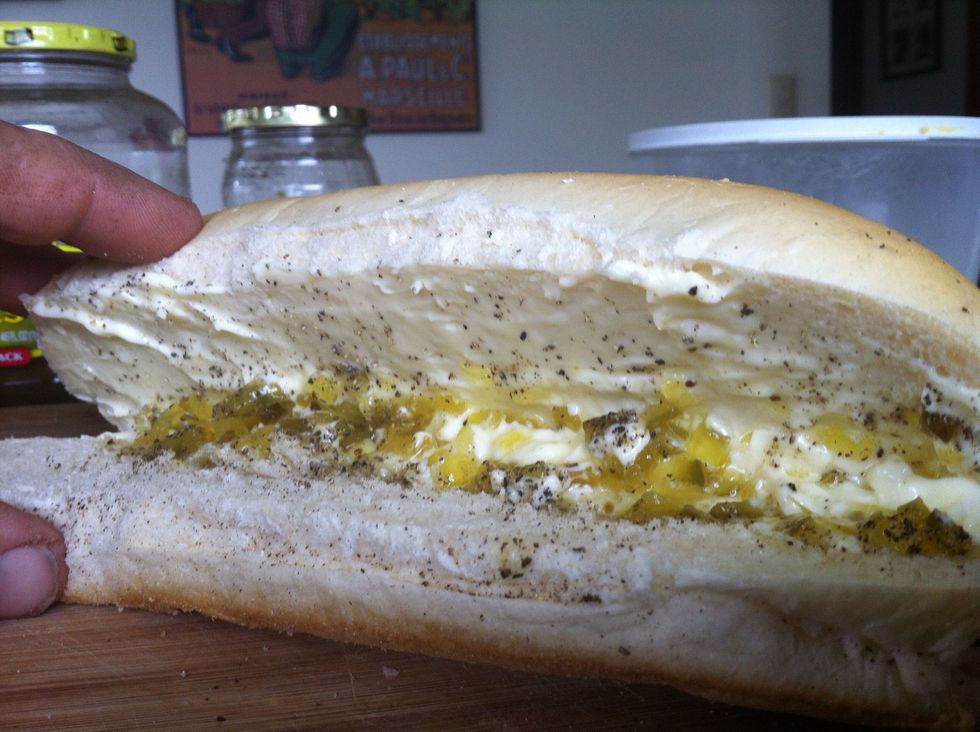 First. Layer in a good amount of mayo to both sides of the roll. Then a lighter layer of relish on both sides. Pepper and salt.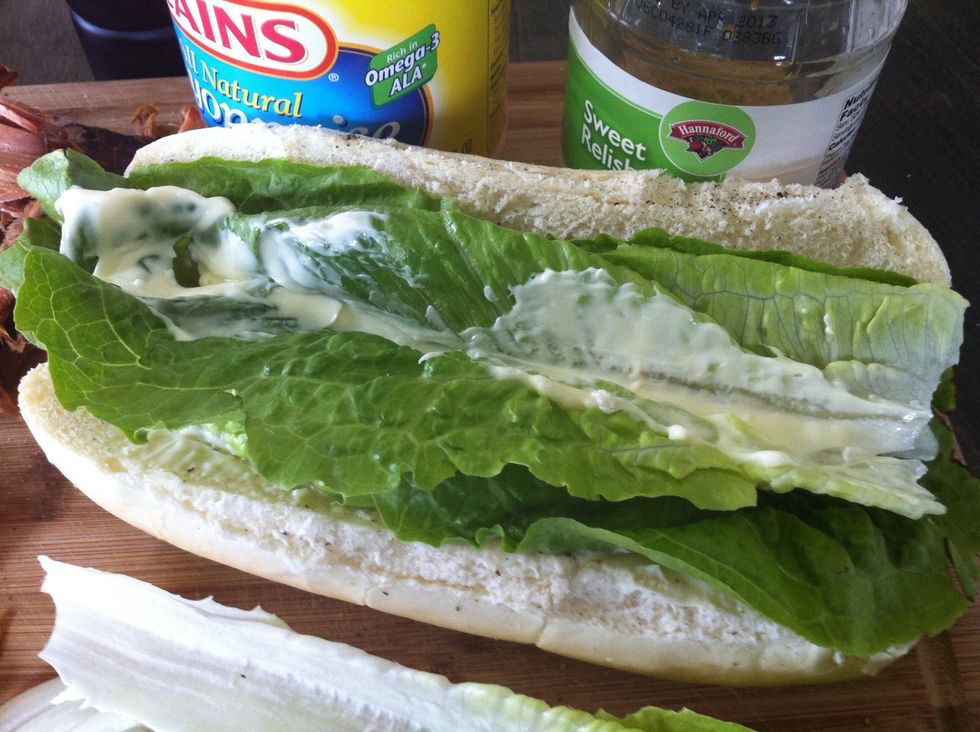 Layer in lettuce. Not to much or you won't have room for the rest. Spread a line of mayo over that.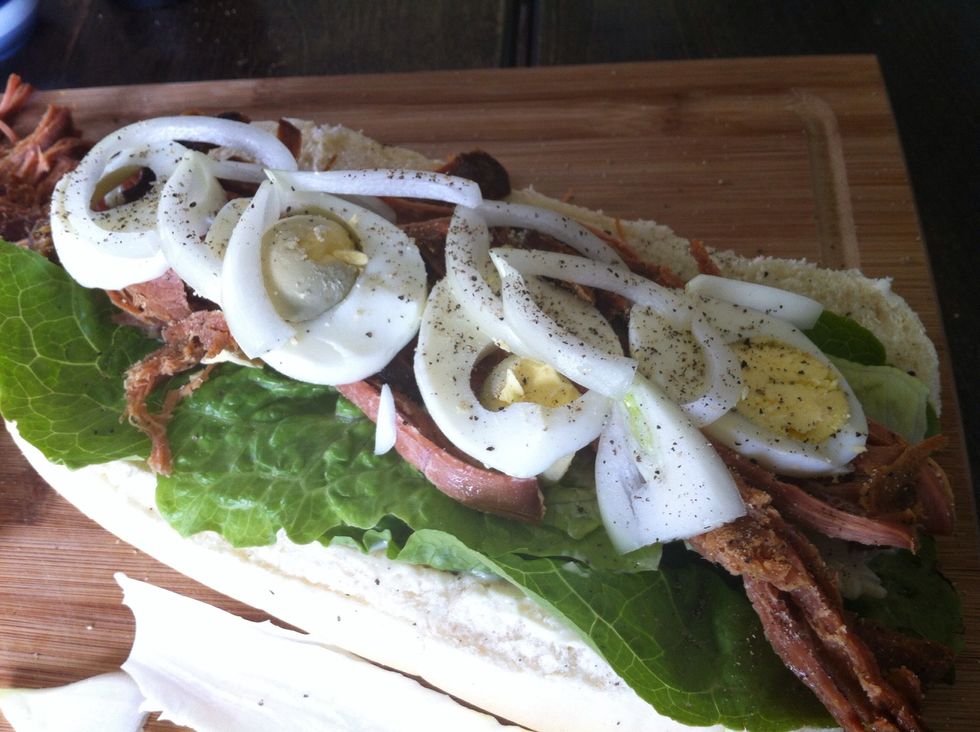 Add ham,egg and onion or whatever else you like. Next you need to grab the sub roll N fold it over while holding in the ingredients with your fingers and press the sides together on a flat surface.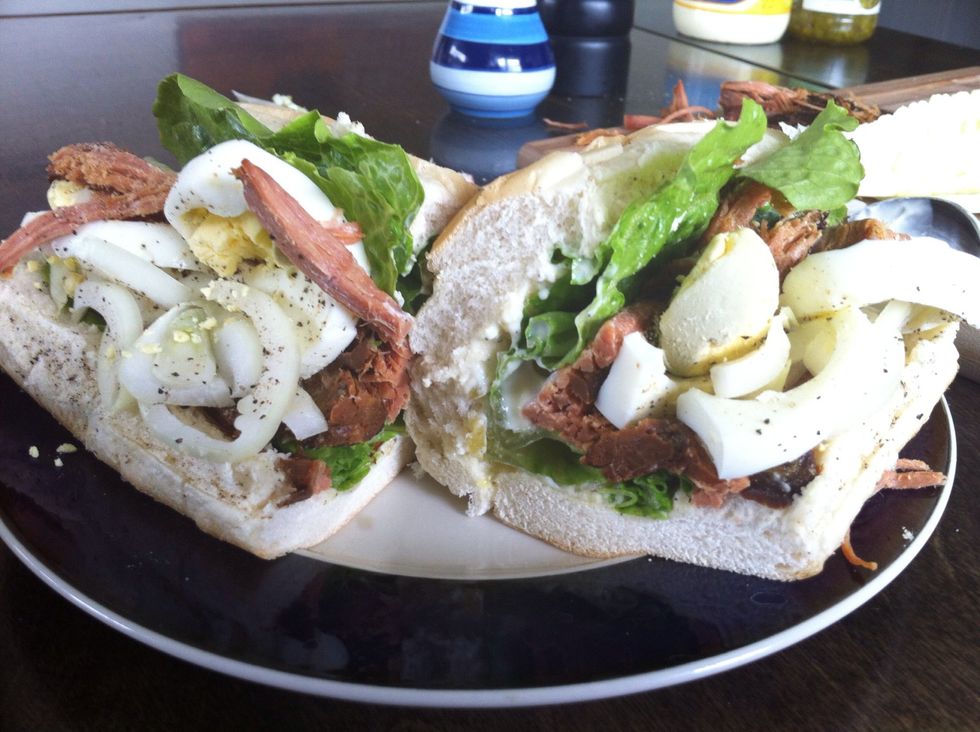 The folding process condenses the ingredients and makes it easier to handle. Cut in Half and serve. Some would say it's easier to make ham salad but I like the way the favors are separated here.
Mayonnaise
Relish
Sub roll
Lettuce
Onion
Hard boiled egg
Pepper
Salt
Ham