Use Layers in Watercolor to Paint a Tree
13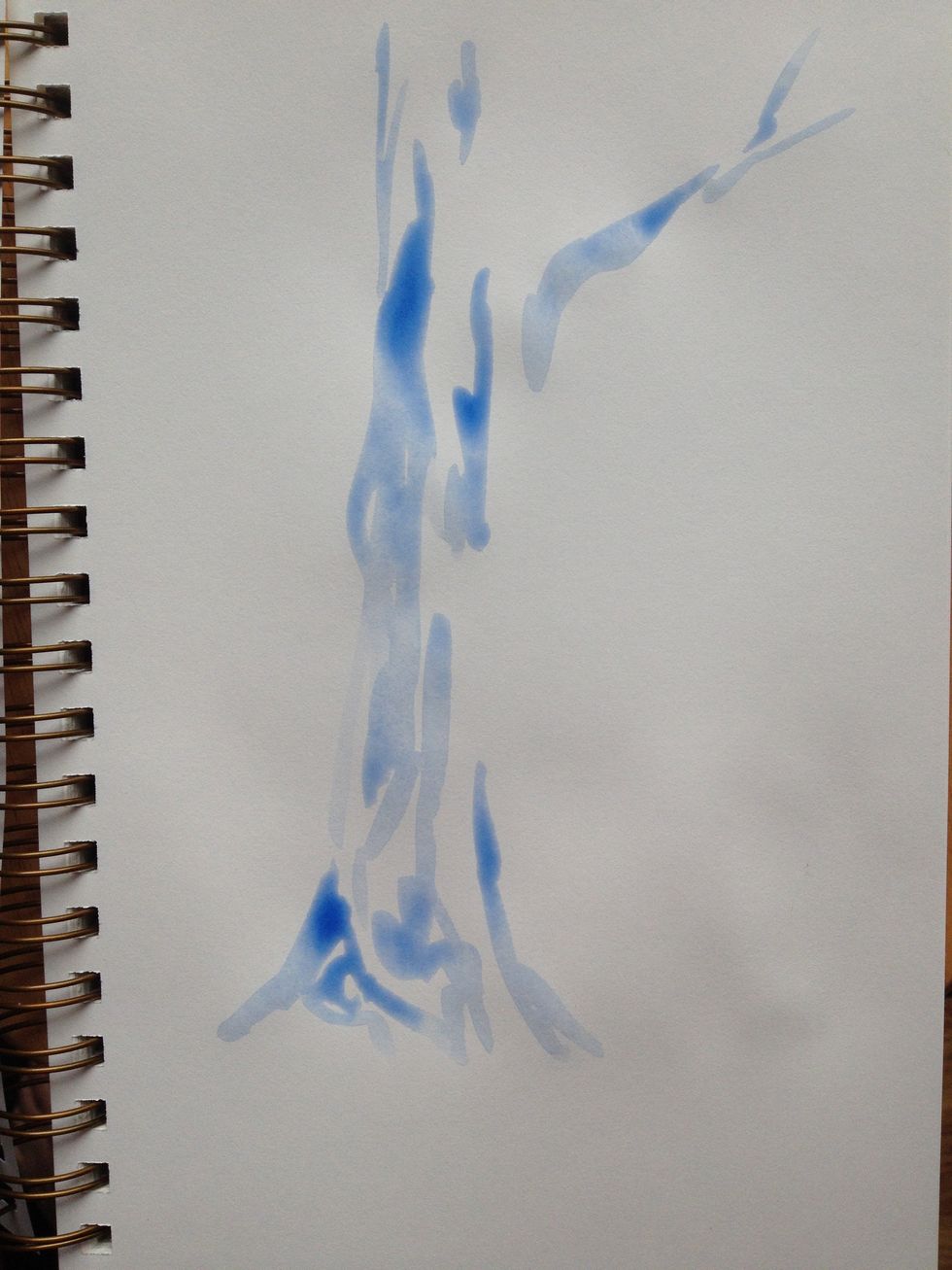 Using a 30% mixture of Ultramarine blue, begin drawing out your tree. Notice that there is no outline. Areas are defined by both large and small strokes, the white of the paper is used to show light.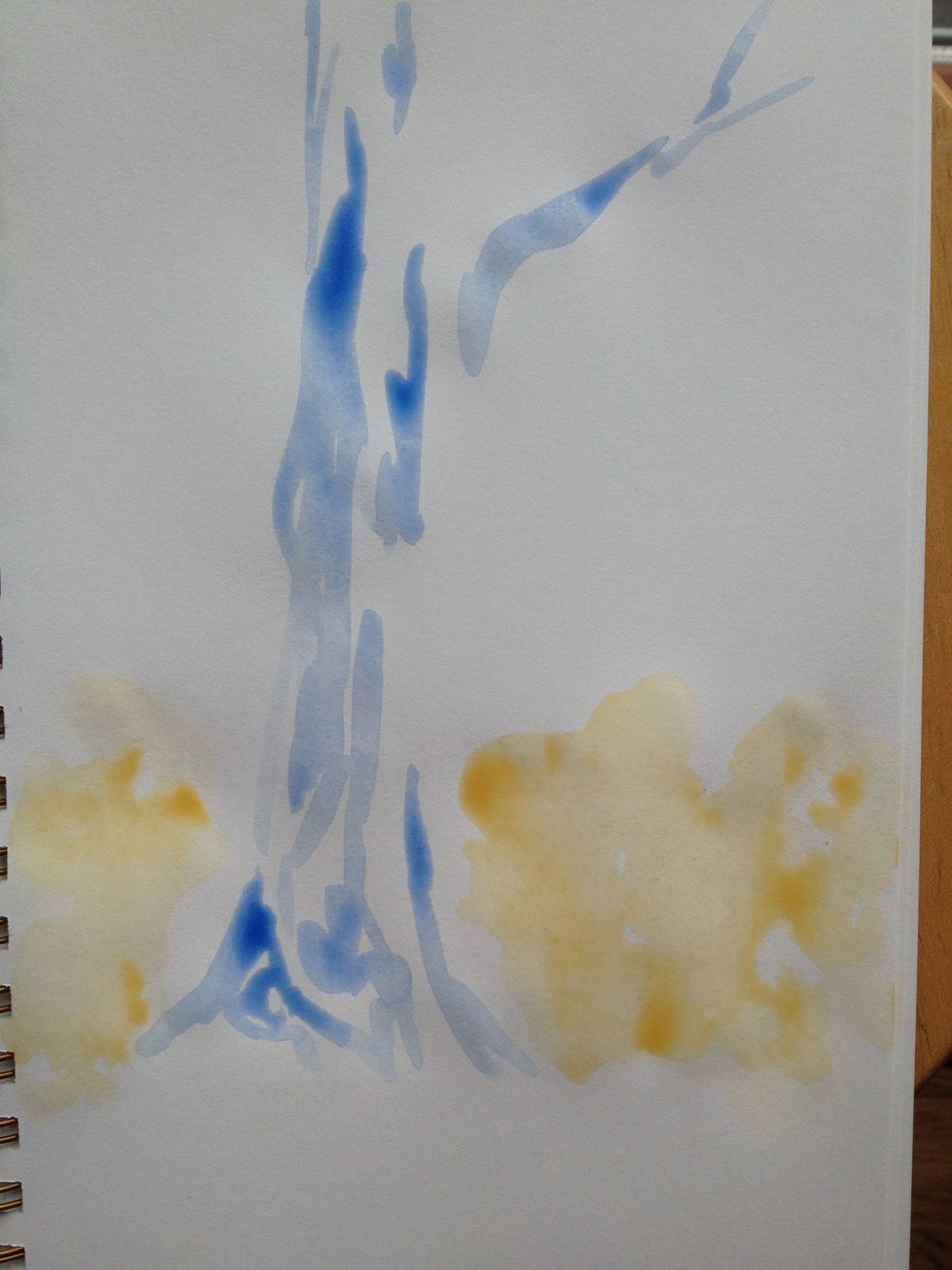 While that dries, a layer of yellow ochre is used to block in the bushes. I am starting with the lightest colors for both objects. A large white space is left between the two for separation and light.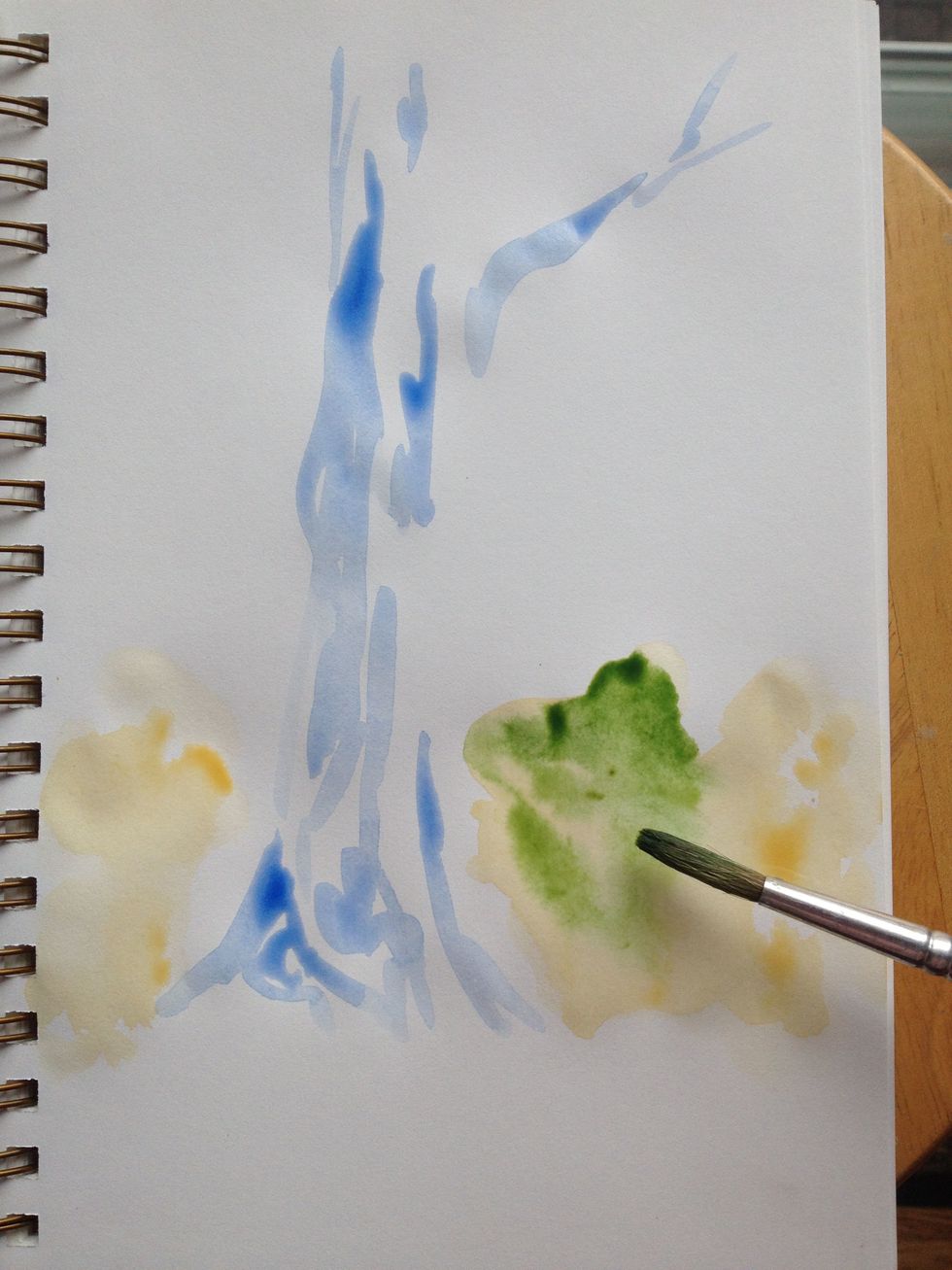 Hooker's green is added on top of the wet ochre to create bleeds. The random pattern of yellow to green will help define the foliage. Make sure you leave some ochre as highlights.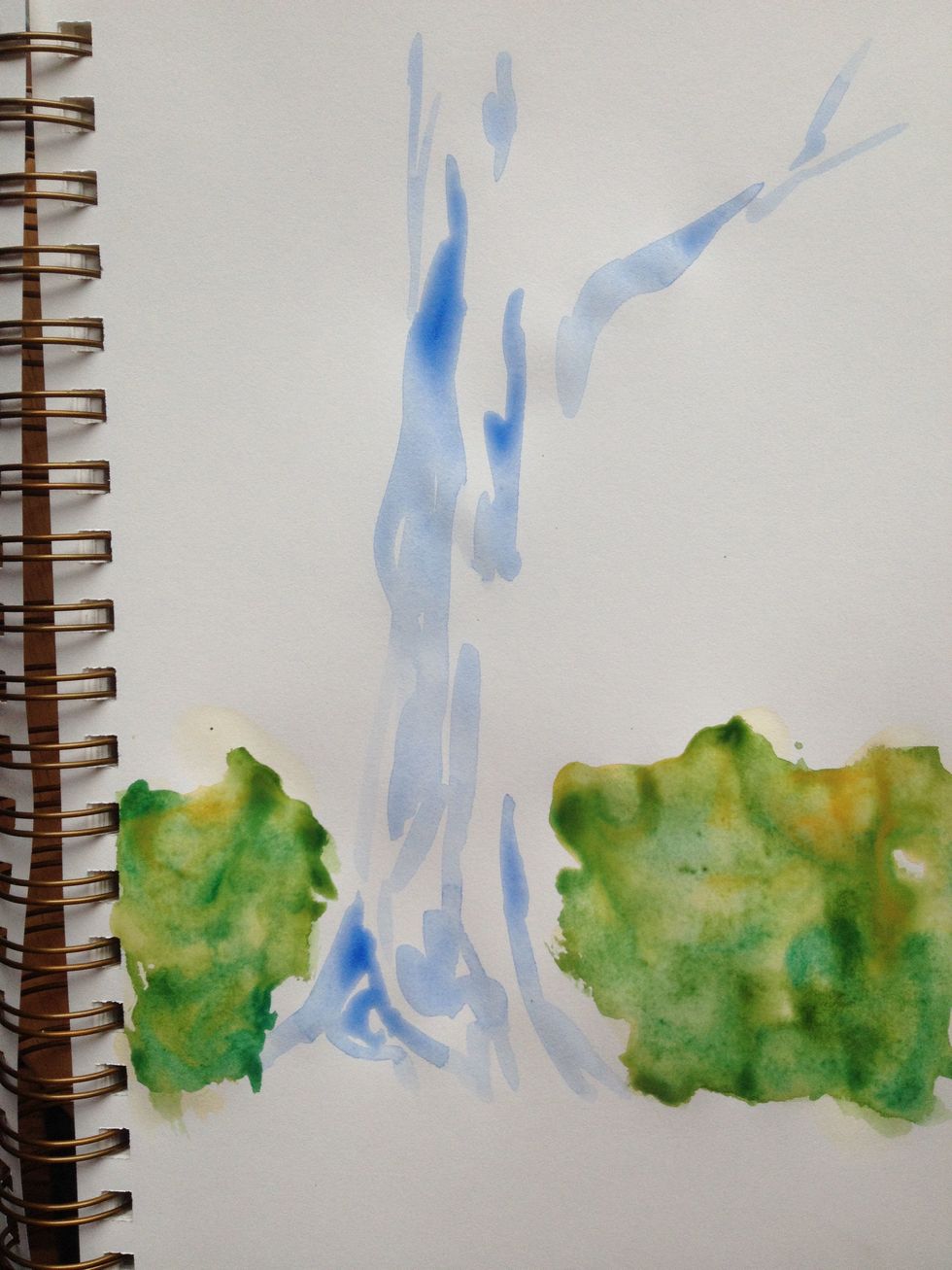 This is how my bleeds turned out. I left more ochre at the top where more sun would hit the bushes. I added more green at the base where the bush would throw a shadow.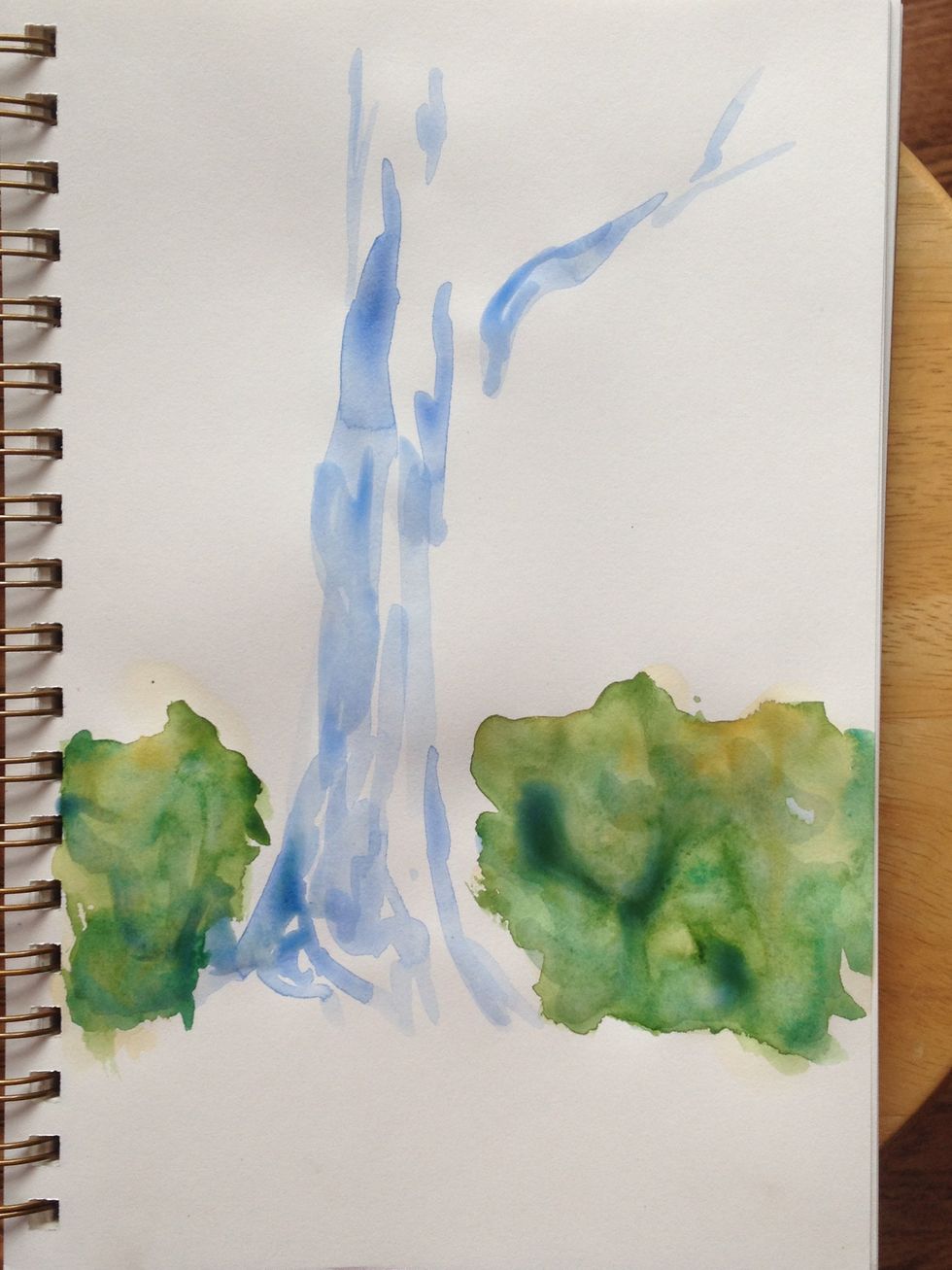 I added Umber to the green to add deeper shadows as the base and a few areas in the middle. In general, each layer you add will be smaller than the layers that came before.
Back to the tree now that it's dry. I used the Sienna to add another broken stroke layer to add local color as well as to add shadow areas. Where the blue and brown overlap it reads as shadow.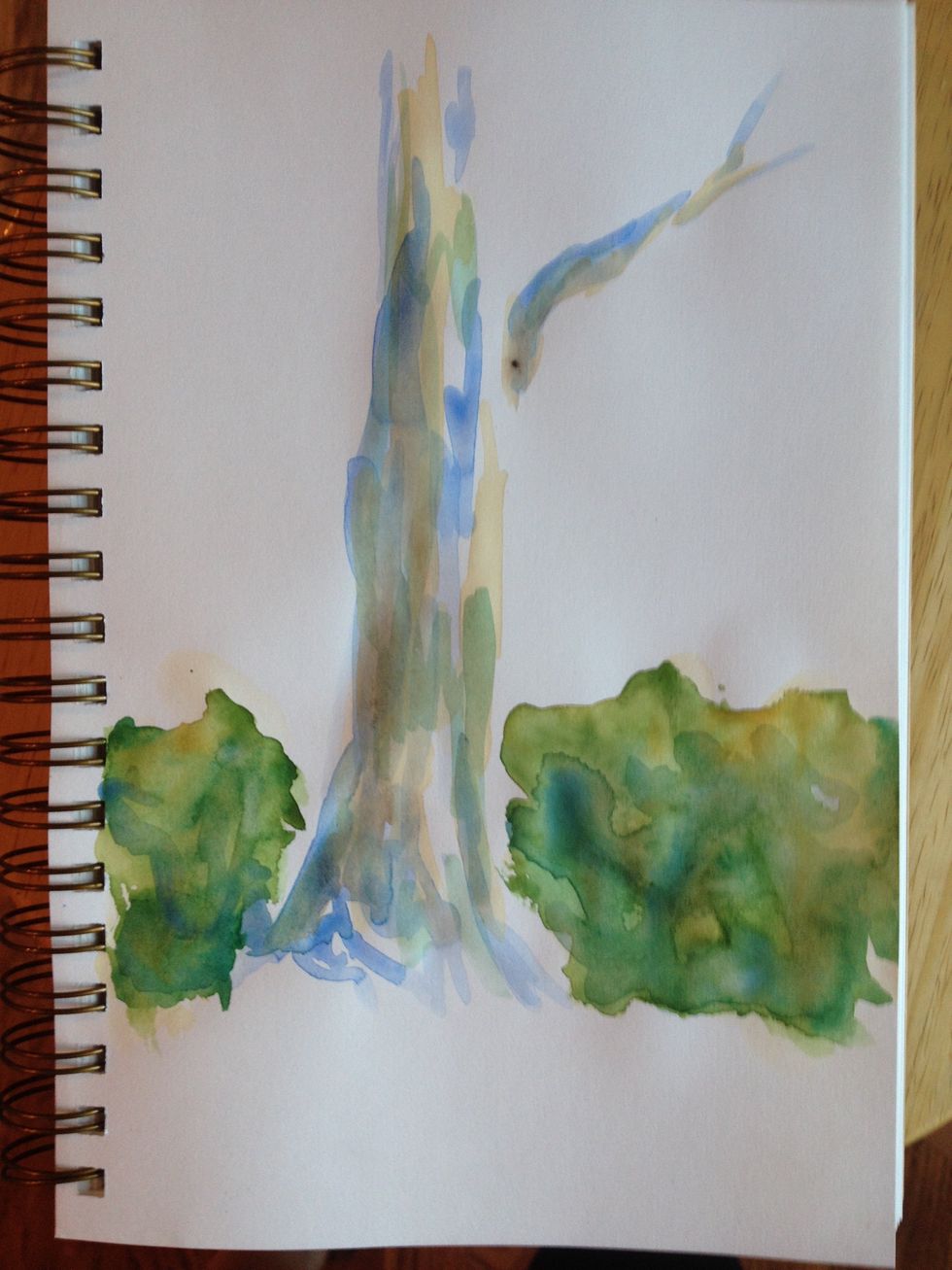 Trees are not brown. They are weathered wood with lichen growing on them. Grey/green/brown is more accurate. I added a wash of green in the middle areas to show the lichen. More shadows in the bushes.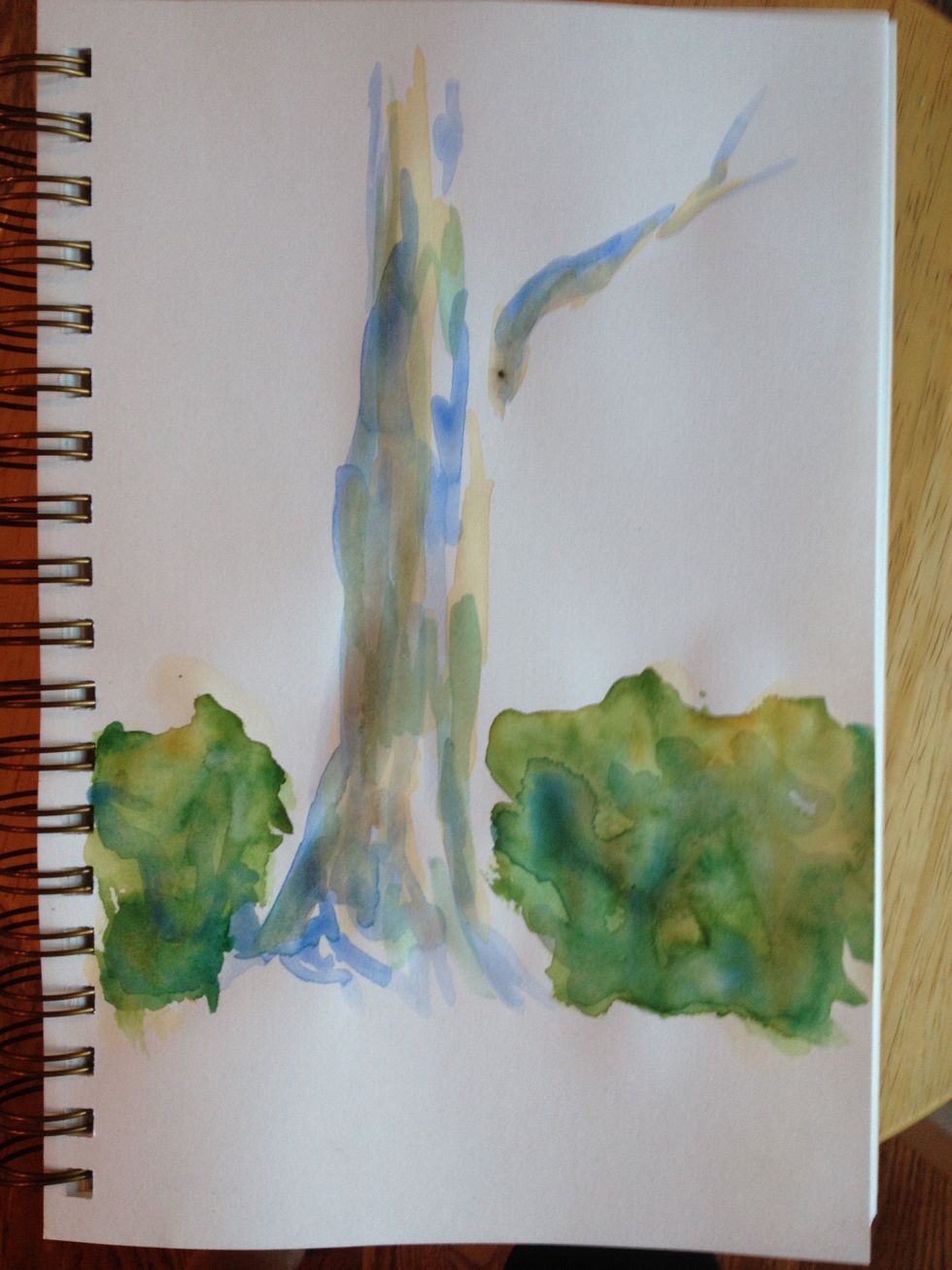 Burnt umber is used to add the deepest shadows and some detail. keep the shadows on branches to the underparts where they bend. Branches are suggested in the bushes but I should have waited It bled!
Make sure when you are adding layers that you don't cover all of the paint that came before. In this exercise the blue is going to work as a highlight along with the white of the paper.
1.0 sheet heavy paper
1.0 tube Ultramarine blue
1.0 tube Burnt Sienna
1.0 tube Hooker's Green
1.0 tube yellow ochre
1.0 tube Burnt Umber
1.0 set watercolor brushes
1.0 water container